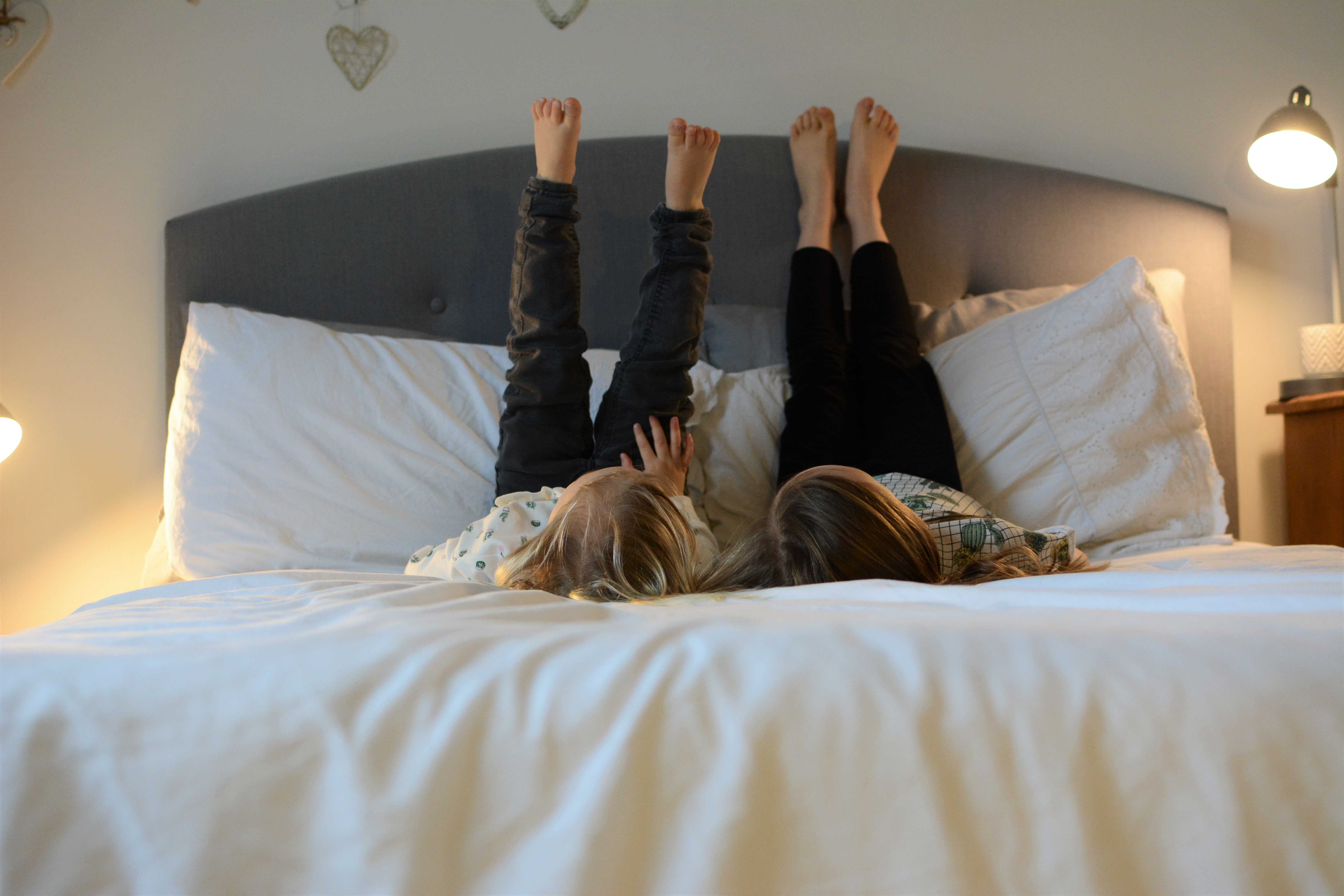 February is bittersweet. As much as I am more grateful than I can ever truly express that I have these two amazing little people in my life whom I would never want to be without and how they share such a wonderful bond with each other, sometimes, like this month, all I can see is what is missing. I focus on what could have been and right now that stings a bit. So I thought I would use this post, written on valentines day, to write about the things that I love about my two, about them and what they bring to each other, experience from each other, and with each other, simply because they have the other one there in the first place. To really celebrate them, as a two.
I love how they make each other laugh, how it is a deep belly laugh that noone else gets and how they always have each other to bring joy even when it might not be around in spades.
I love how Eva takes care of Roma and offers to help, not just to earn daughter points (though she does do that too with an eye on me), but purely to help. Hearing them from another room is still the highlight of parenting siblings for me and I almost always have to stop what I am doing to appreciate it.
I love how Roma does anything and everything to make Eva laugh, even if that means getting into trouble herself. How she adores her more than anything in the whole world, how she worships her entirely. The way she runs up to her as fast as she can to greet her out of school, right up to the classroom door because she has missed her, and how she follows her around the house after. And I love Eva for tolerating that, and loving it too.
I love how each one wants to be like the other, they play alike, always with the same activity. They dress alike – to the point where one will get changed if the other isn't coordinating that day! And the inevitable 'if she can do it I can' which with 4 years between them is a difficult balance to find.
I love how Eva still sees her sister as an asset and not a threat when we are out. She still walks along with her hand in hand as proud as punch that this is her sister, not an ounce of animosity in her despite Roma still being at an age where everyone falls in love with her in an instant.
I love how they want to tell each other everything, if they have news they cannot wait to share it, be that something big or so small it almost seems like it isn't worth telling at all. But having someone there to listen is the biggest privilege of all.
I love how excited Eva was on Roma's birthday and how accepting Roma was when Eva was far too keen to 'help' her opening her presents, despite Roma needing no help at all!
I love how despite the fact that Eva is at school 5 days a week that they are still as close as they could be and that the best times of their lives are spent when they are together.
I quite simply love the fact that they have each other, they love each other, bring more joy to their lives that I could ever have thought possible and that this fills our hearts with so much love every single day.
These photos are awfully grainy and a little blurry as they were unusually taken indoors on one of the darkest rainy days, in fact I think this is only the second time I have, in two years, ever taken them indoors and the first was by the Christmas tree therefore kind of obligatory. So I guess not like me at all but that perfectly reflects how I am feeling. As much as I want things to be perfect, they cannot always be, they will never be, but without a doubt it still means we are here together and I don't ever want to forget that.
xx