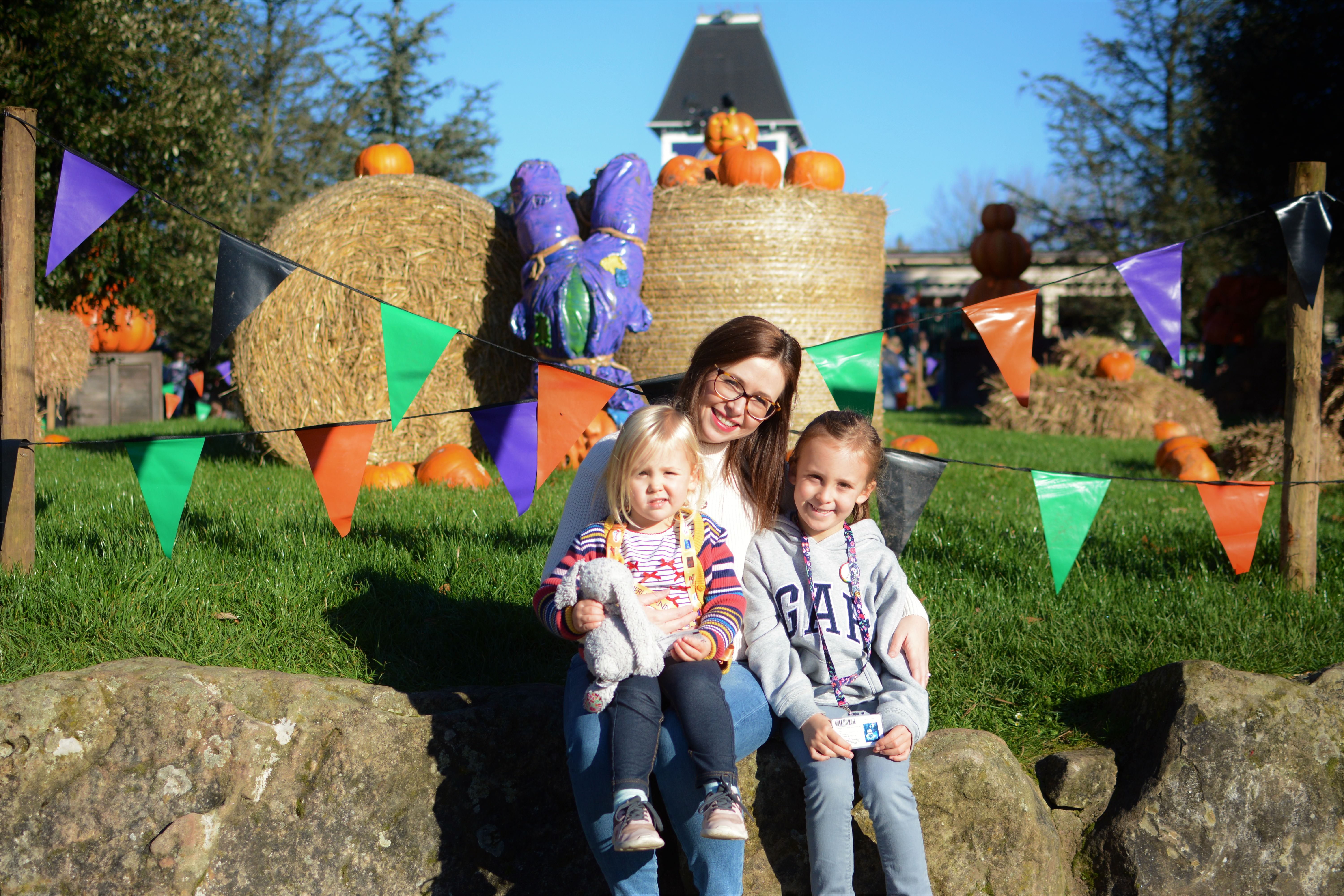 We have had our Merlin Annual passes almost a year now and whilst we are in the process of considering whether to renew I thought I would recap over what we have experienced this year with them and if, for us, the upfront outlay has been worth while. Because there is no getting around the fact that it is alot of money. £387 to be exact. We purchased 3 Family Premium Passes in the sale and the price was £129 each (this years sale is £139 at the moment). Roma is of course under 3 so was eligible for free entry anyway.
One of the main reasons for buying the passes was that we knew that we would like to take the children to LegoLand Windsor at Easter. As it is a good few hours from us and the fact that I have a muscle condition which makes days out a little trickier, we wanted to go for two days. This in itself, had we paid direct, would have cost us almost £300. So really it was a no brainer!
We opted for the premium pass also because for the difference in price (£30 each) it allowed us to go with no date restrictions (standard passes have restrictions especially at peak times like bank holidays, school holidays and the month of August), it also includes priority entry and car parking and I just think that it gives you freedom and you can't put a price on that…well other than it costing £90 that is!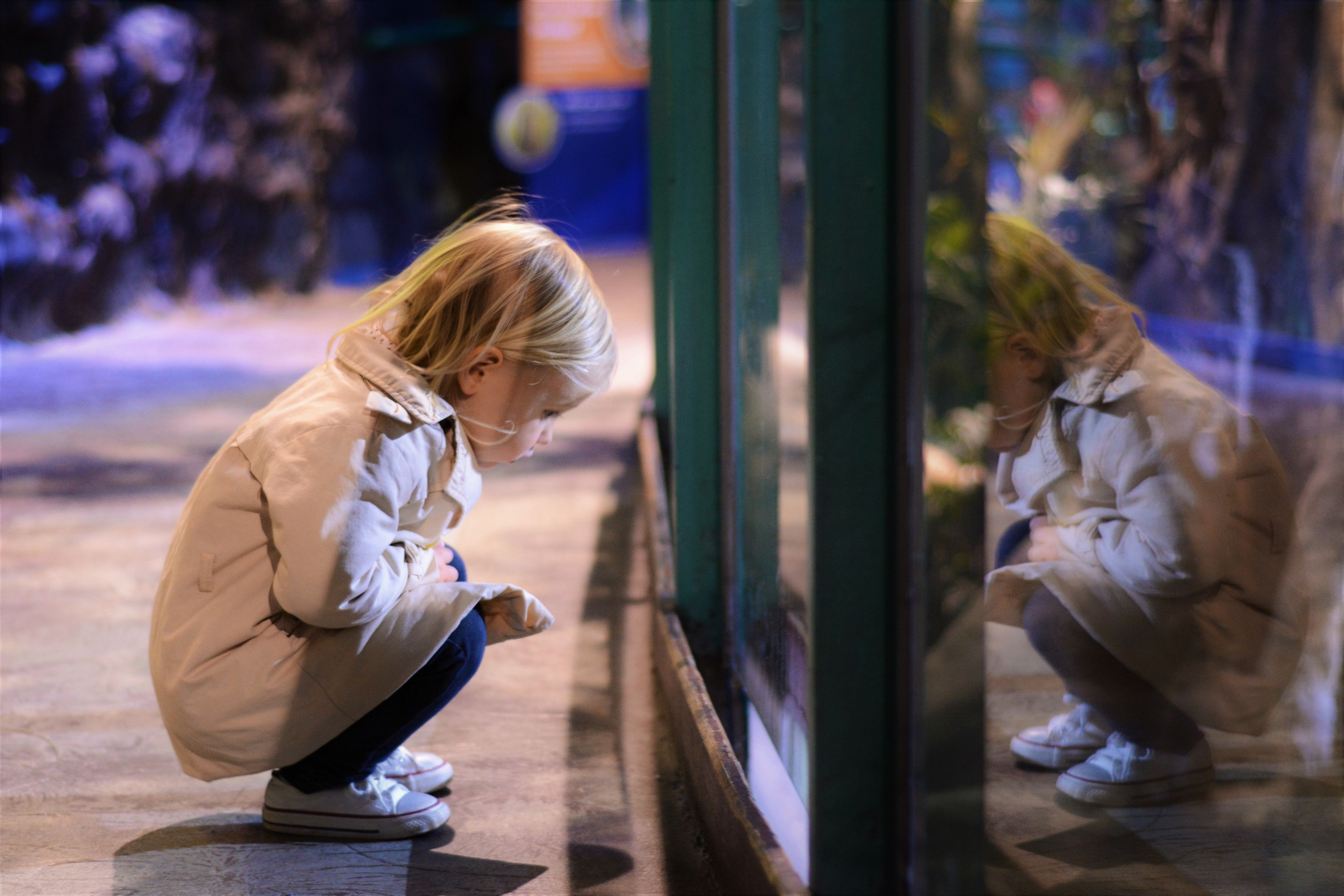 Having ordered our passes online we chose to pick them up at our nearest attraction which was Sealife Centre Birmingham at half term where they printed them for us, took our photos and the pass date started from that day of collection. The girls love the Sealife anyway and we have been several times before, it just never gets old and going at different ages definitely shows us how they can get so much from it each time. We continued on our half term fun and went to Manchester Lego Discovery Centre and the Sealilfe there too, it is practically next door so was a must. Having only ever been to the one in Birmingham I was pleased to see that this one was unique and was like a completely different experience which I'll be honest I kind of thought it would be the same just in a different place!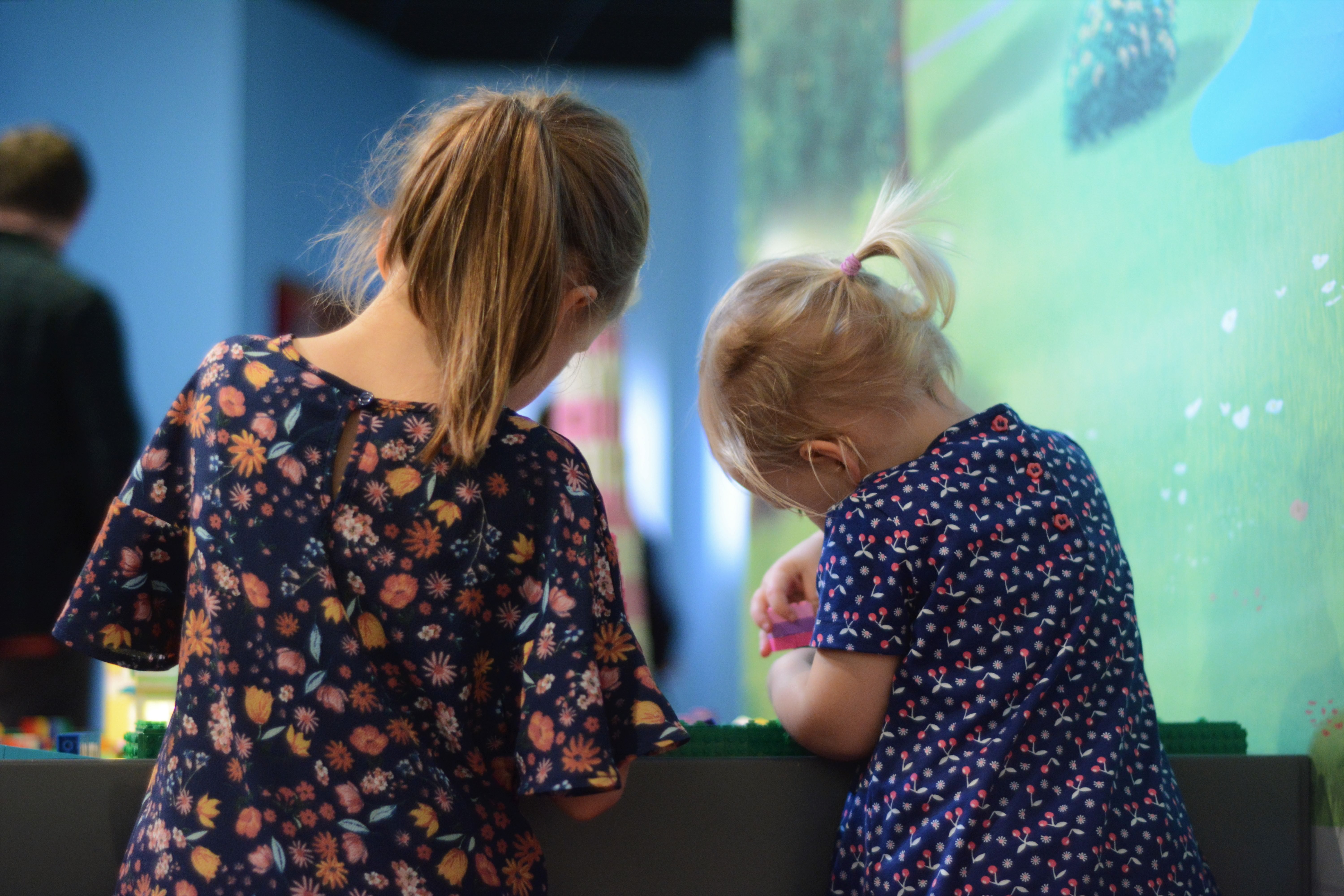 Legoland discovery centre however was a weird one. We queued for a long time to get in as the priority you get with the premium pass was taken in stages so we stood in the queue with everyone else until we were called. It was a strange set up and possibly due to the fact that they were in the middle of a bit of redevelopment in there I have to say there was alot of waiting around and certainly wasn't the best place we had been. It was really busy and the queues for the little rides they had (namely the driving) were so crazy we ended up leaving the queue in the end. The girls just liked playing with the Lego though to be honest. Nevertheless it was fun and the beauty of having the annual pass is that we didn't feel like we had wasted our money which we may have done had we paid to go there specifically. I am also sure that now the works are all done it is probably worth another visit. Maybe something to do before our passes run out!
Like I said at the beginning we then visited LegoLand Windsor in April which was brilliant. Having the car parking really helped and although the park was busy there was always something to see and do and having the relaxed feeling knowing we were here for two days made it all the more enjoyable. The girls favourite was definitely the boat ride and miniland! What I would say was that the food was quite expensive and not all that healthy and so we not only brought our own for a picnic lunch but also then left a little earlier and had dinner at Wagamama's in Windsor itself. It cost us about the same as it would have in the park for fast food (even with the 20% discount from having a pass) and was lovely for the girls to run around the outside of Windsor castle too. We stayed at the De Vere Beaumont Estate which was about a 10 minute drive, absolutely beautiful and a steal at only just over £100 for adjoining rooms (thanks to last minute bookings). It was such a stunning place I would definitely go back and we were able to have a good breakfast before heading back for another fun packed day!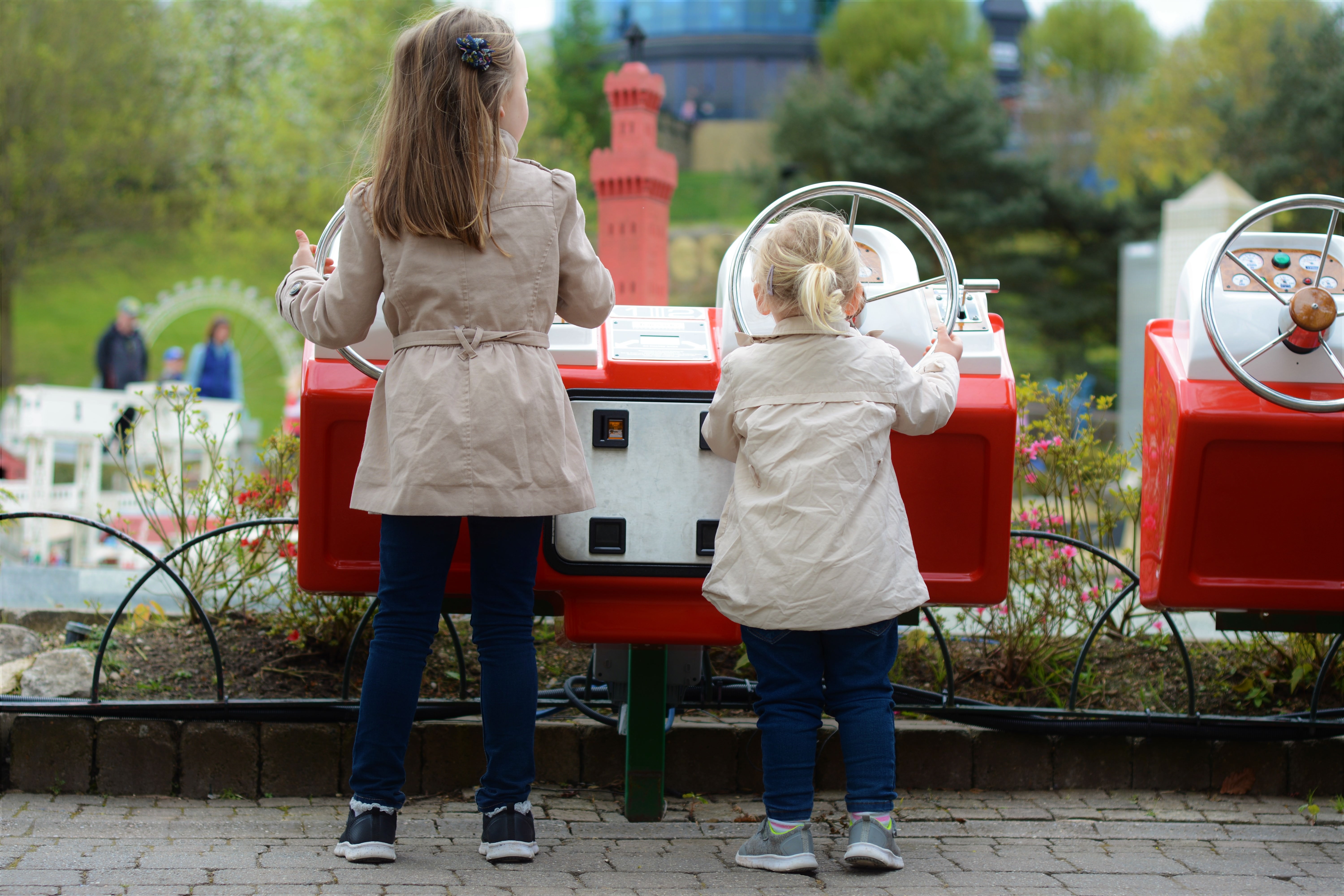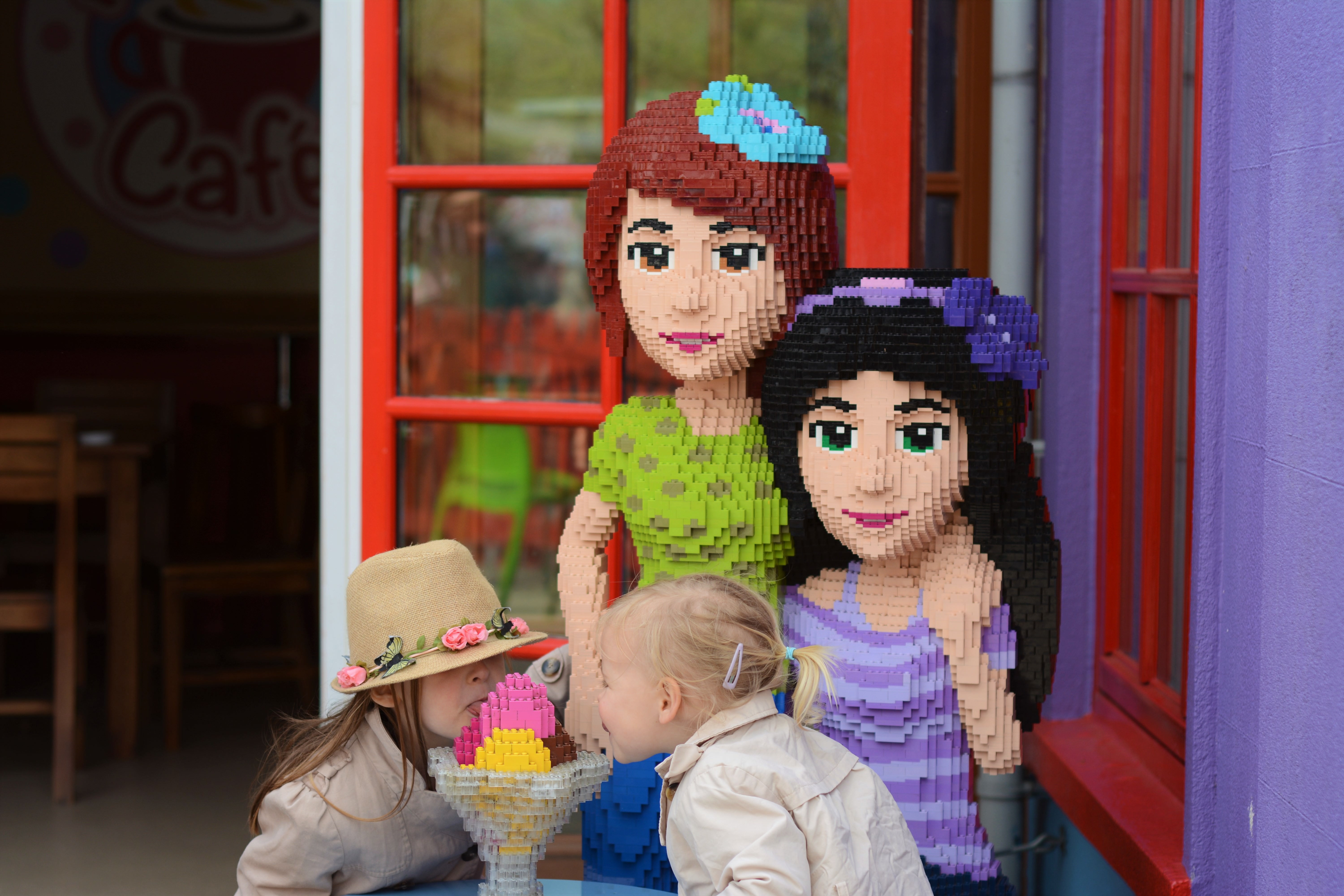 From Easter there wasn't much chance to visit anymore places, or at least with a school child we didn't find much chance, but we did visit SeaLife again a few times.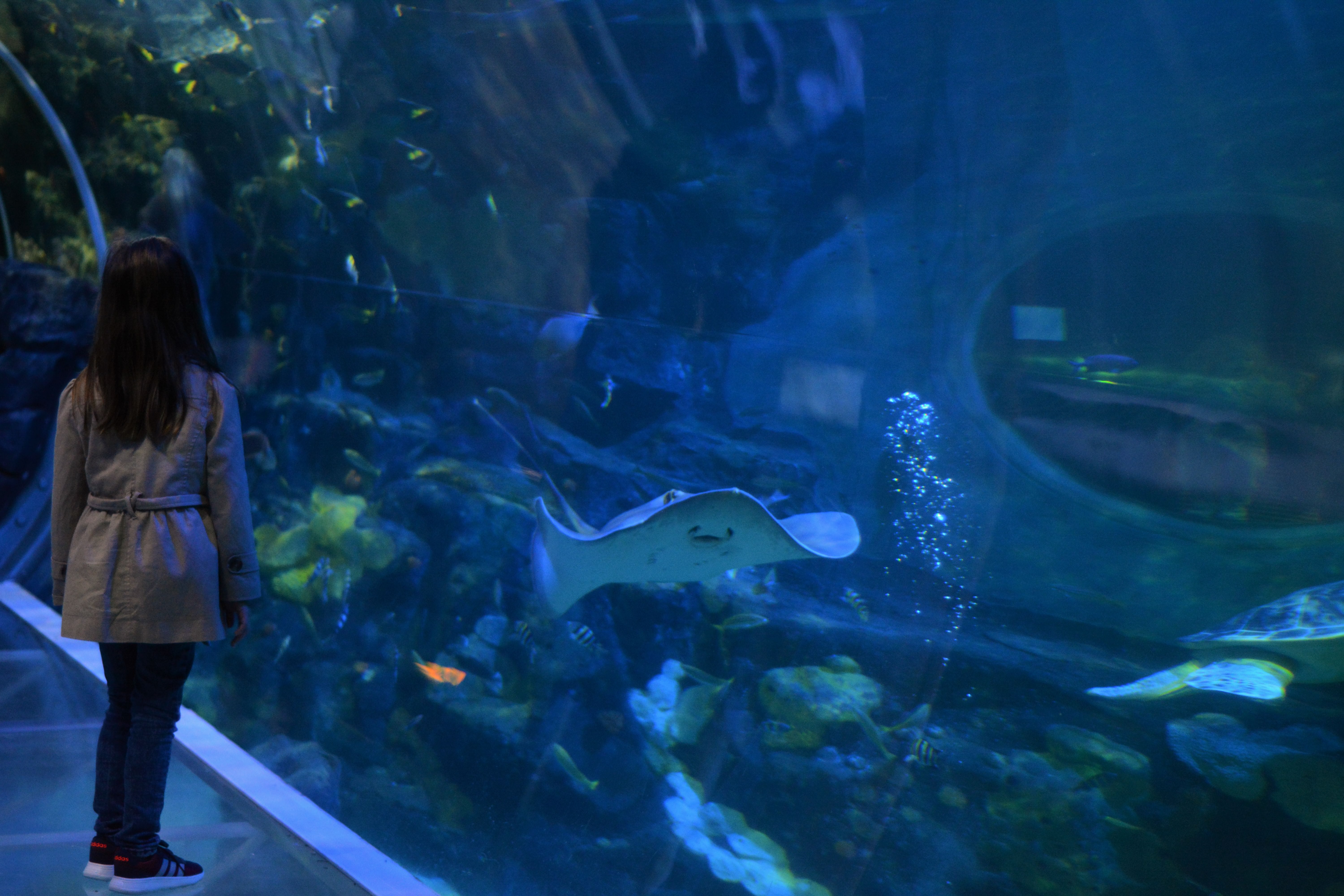 In August we were Glamping in Surrey and so made the most of the time to use our passes. I may have scuppered our changes of visiting SeaLife in Brighton as I had left my pass in the Yurt (an electronic Merlin Pass database wouldn't go a miss for cases like this) but we managed to head to Chessington World Of Adventures on the way home. This was by far the best park for the children. It had the most rides catered to their age and a reasonably small footprint so it was easily manageable for the girls, and for me! If we lived closer we would definitely have managed more trips here. Eva loved the treetop adventure and Roma has the best time in the world on this Frog Hopper ride!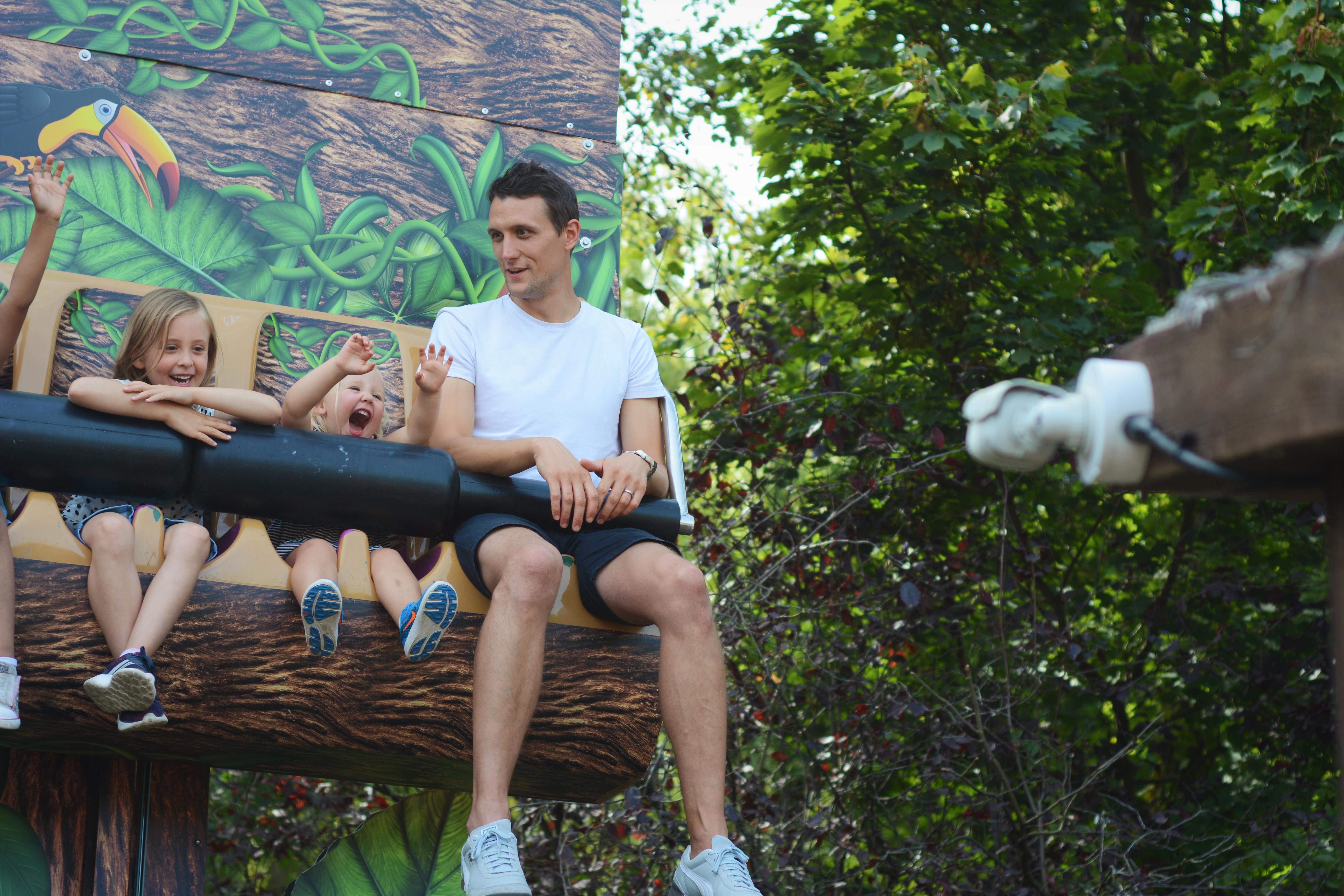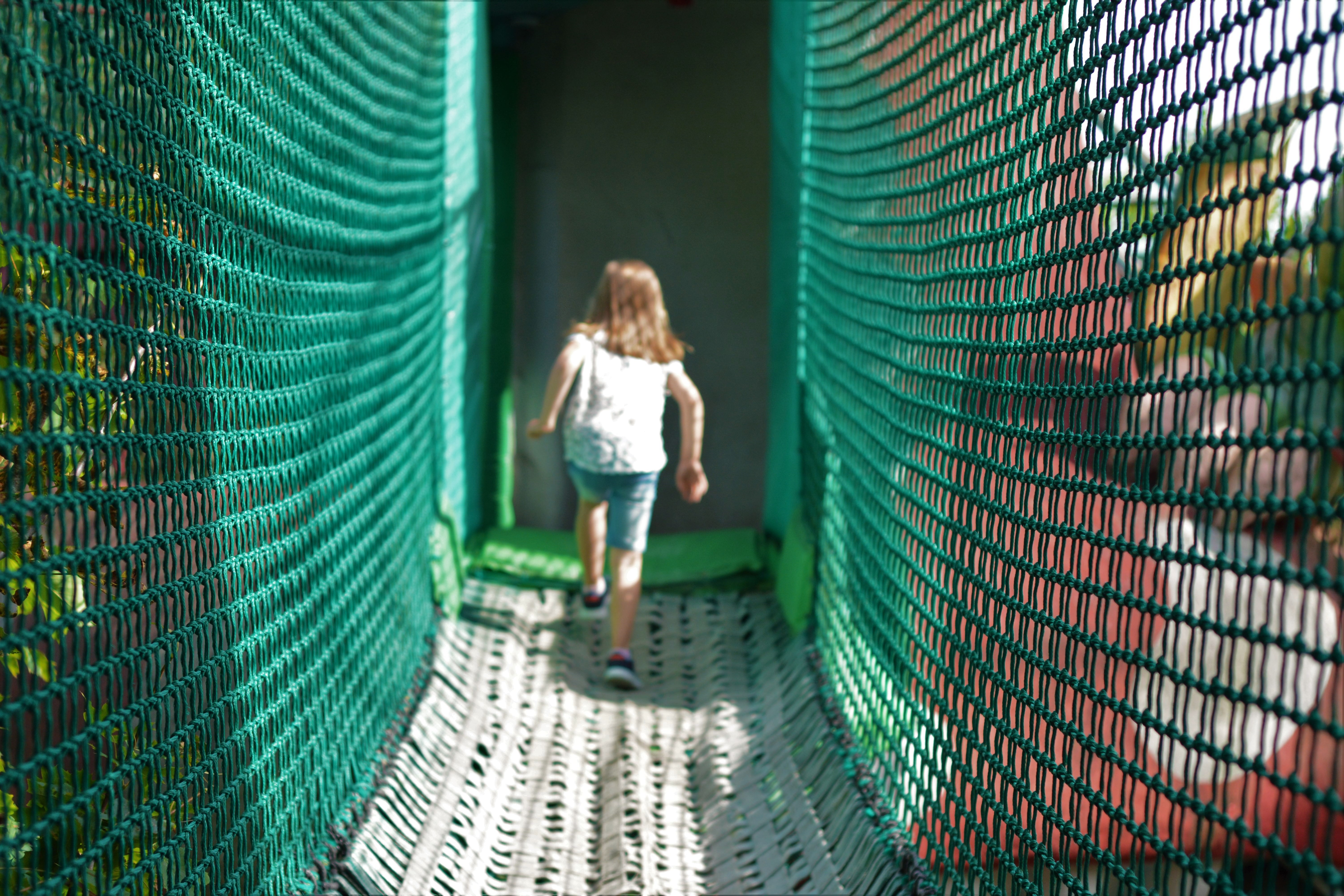 One of the best things about the Merlin Pass of course is multiple visits to span the seasons and events. Alton Towers is our closest theme park and we visited in August and then again in October at Halloween for their Scarefest celebrations. That is probably my most favourite time that I have been actually, all the decorations and entertainment were really good – if a tad scary. But, whenever a member of staff would see a child that was scared or unsure they approached them with kindness and I thought this was amazing attention to customer detail, after all who wants to spend a day with your child terrified of walking around every corner? Not me!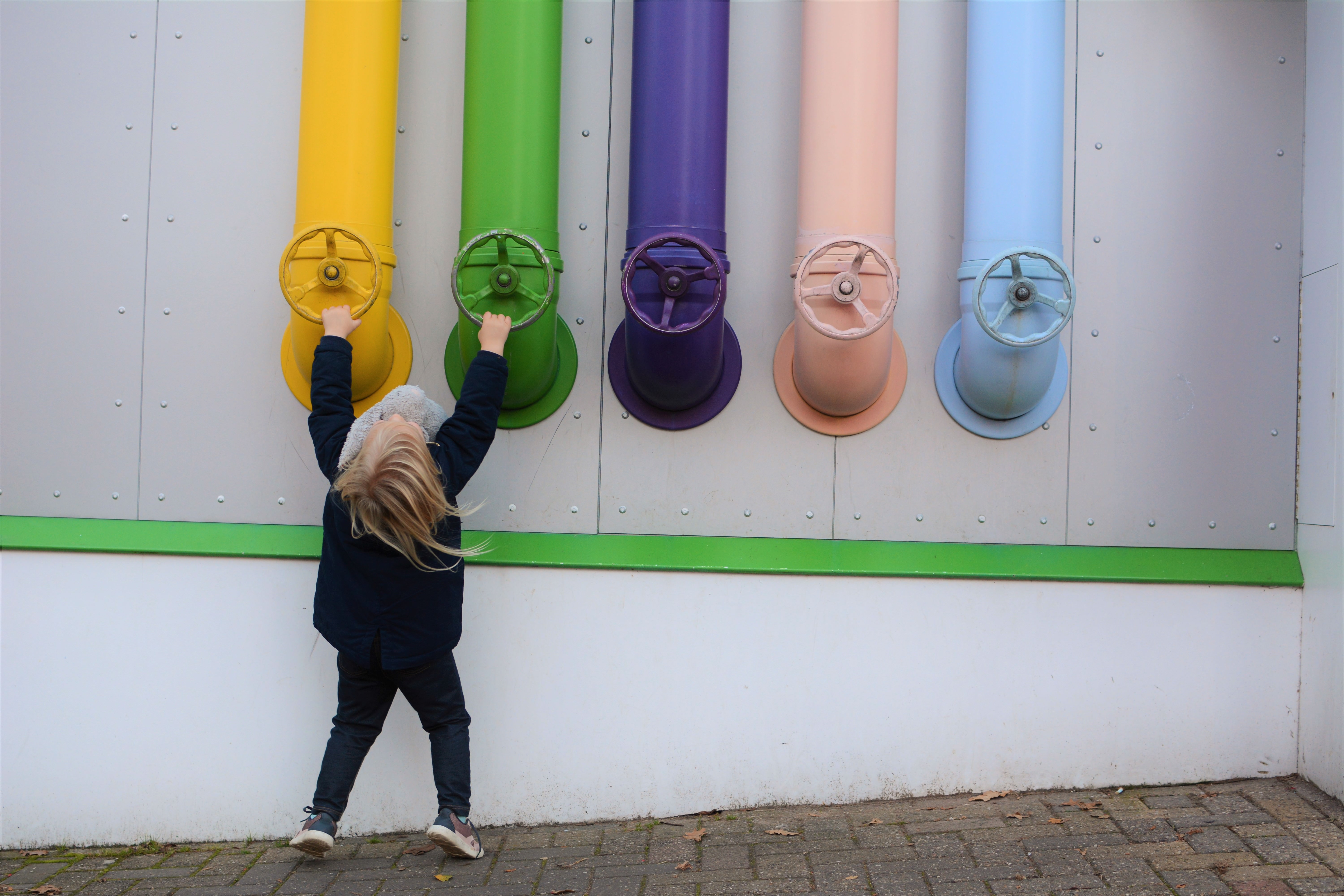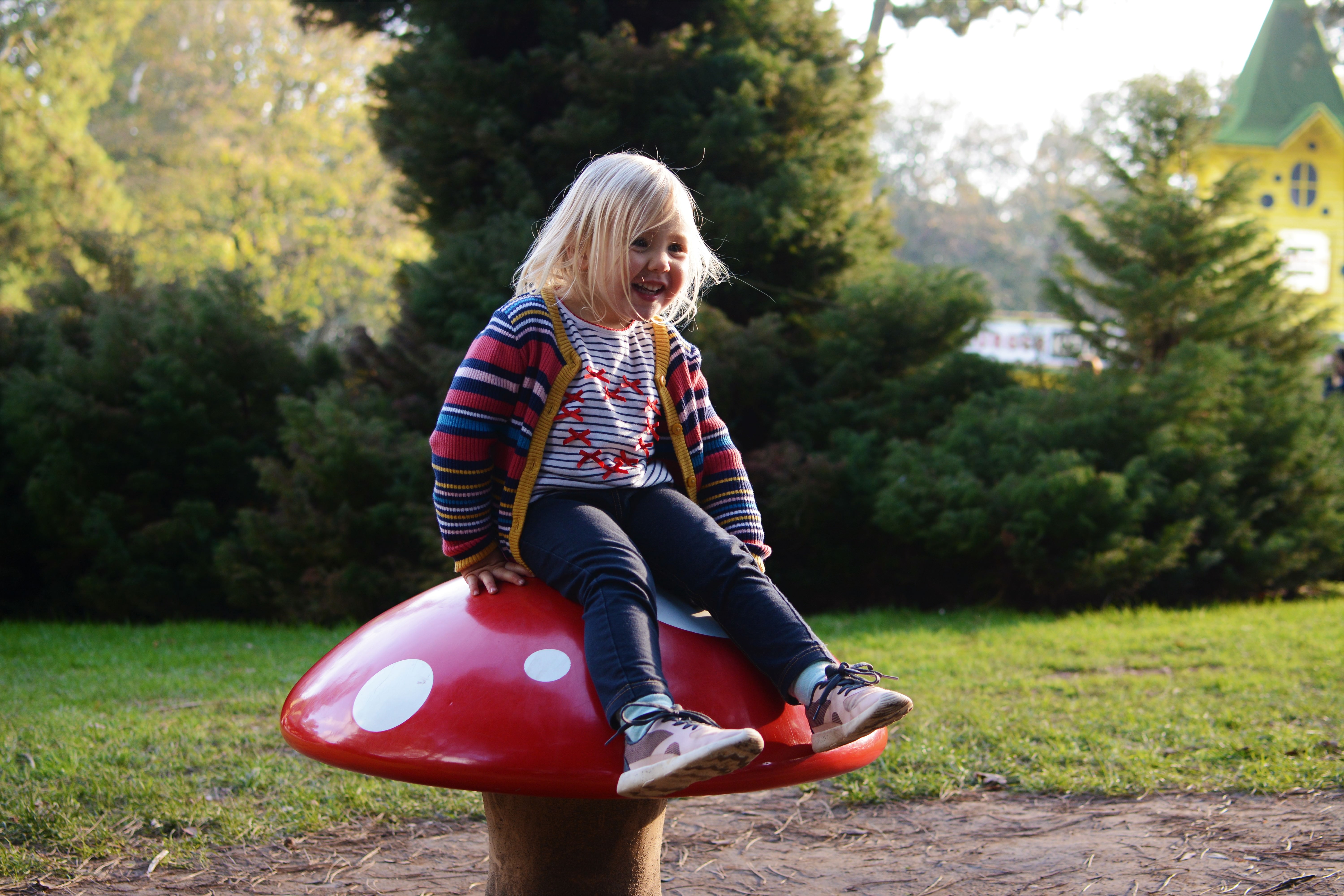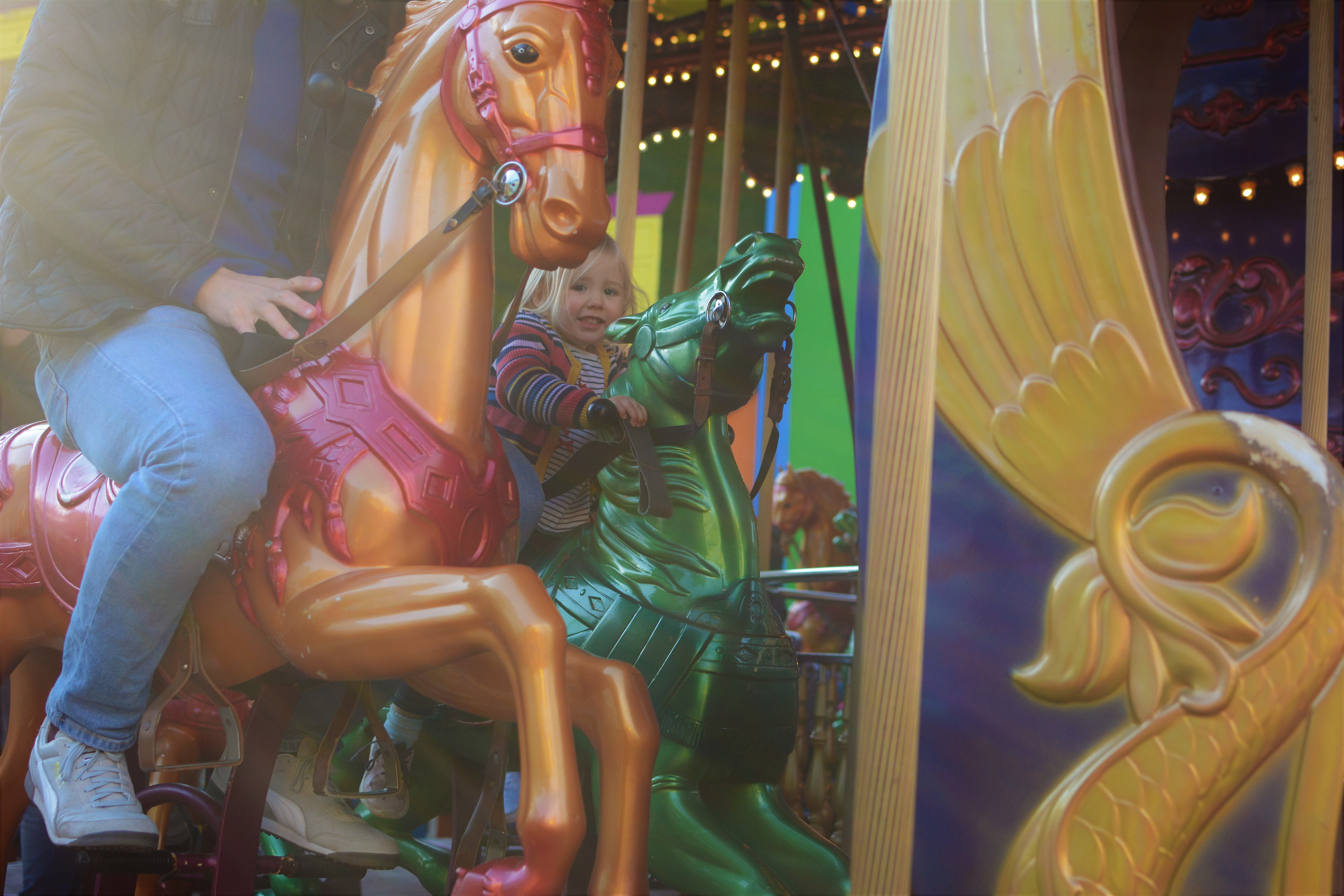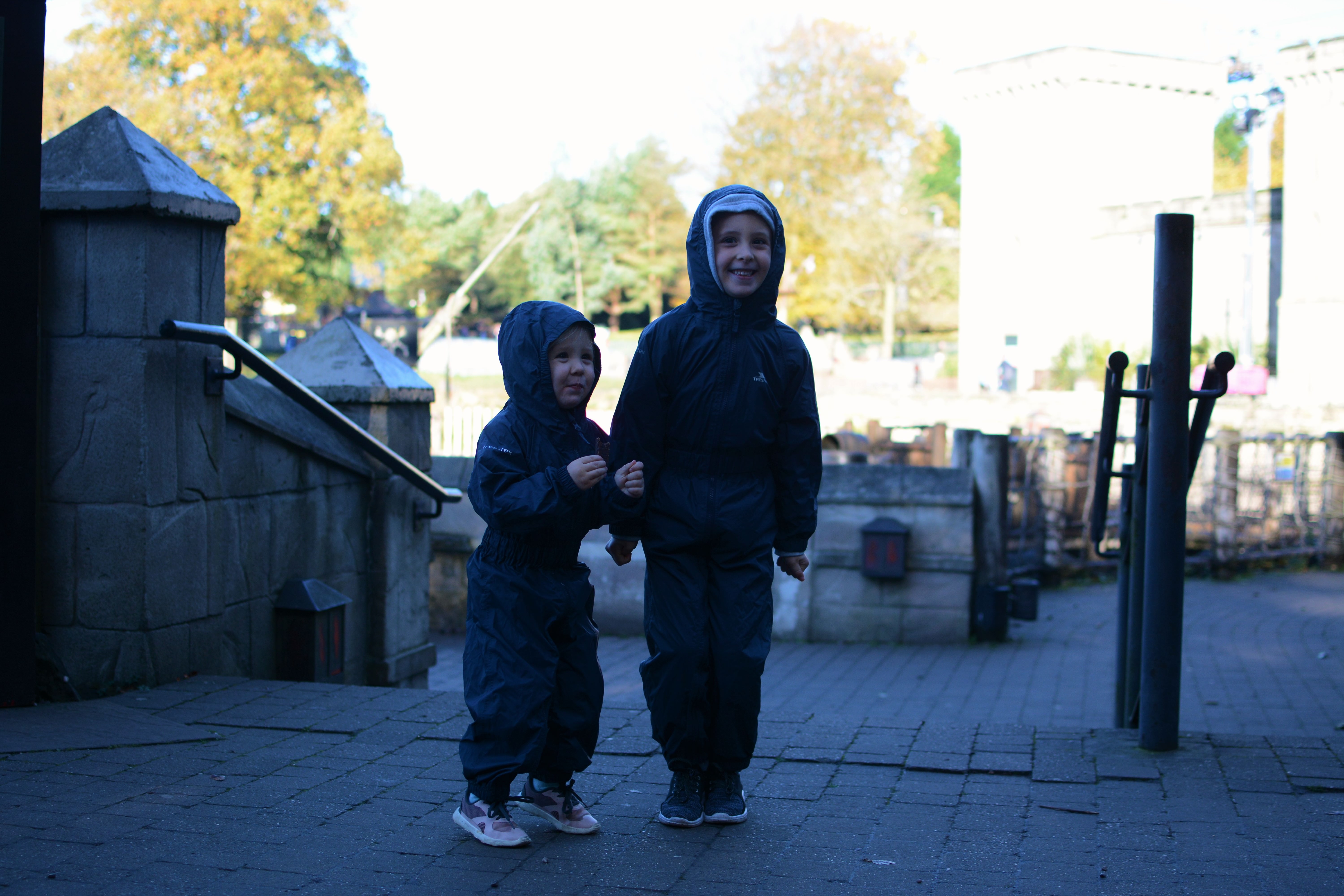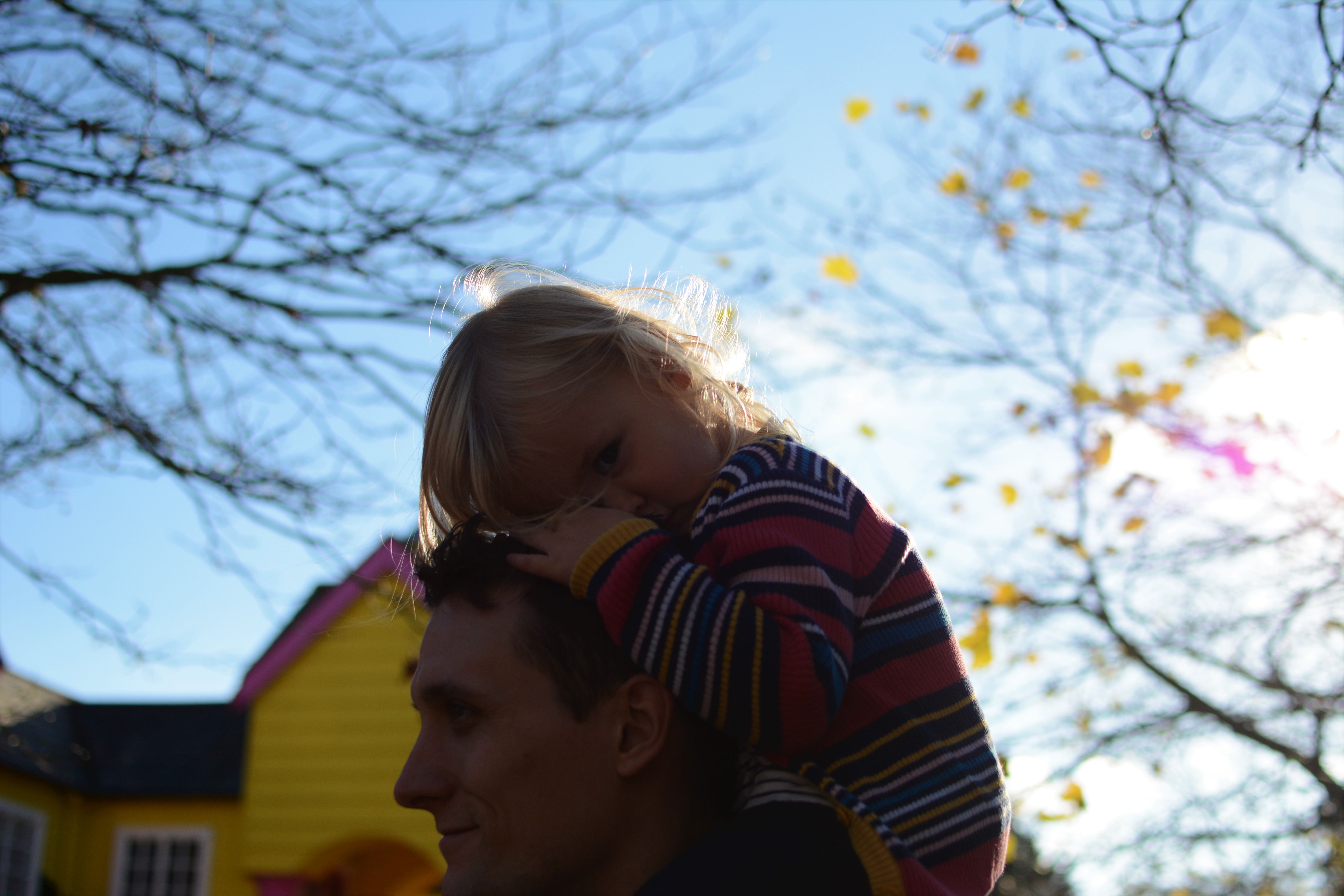 This picture probably sums up the restrictions for the smallest of people. Roma was too little to drive the cars in the driving school and as you can see she wasn't best pleased about it! That being said she has managed to get the most out of the visits and there hasn't been that much that she would have wanted to go on that she couldn't as we mostly went on as a family. And because Eva isn't really a 'big ride' kind of child either. We have never had any shortage of things to do and Alton Towers specifically is so scenic and has beautiful gardens that if you get the weather these are well worth the time to enjoy too.
At Halloween though there were so many little shows and entertainment even for the littlest of children and the girls enjoyed a lighthearted monster show which had a really lovely moral running through it, a win for me. There were signs all around to let you know what was on and the suitability in terms of age and fear factor which was great.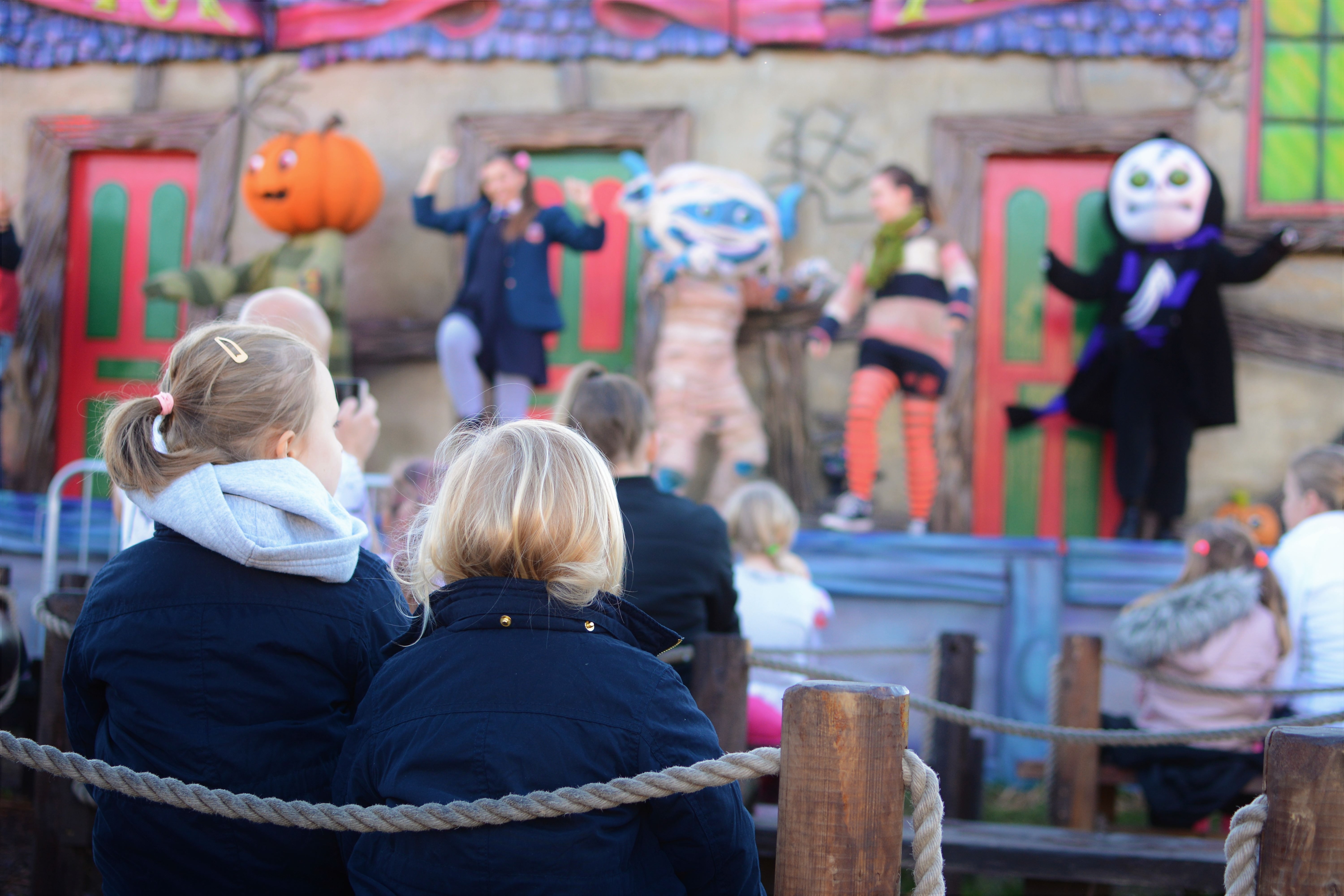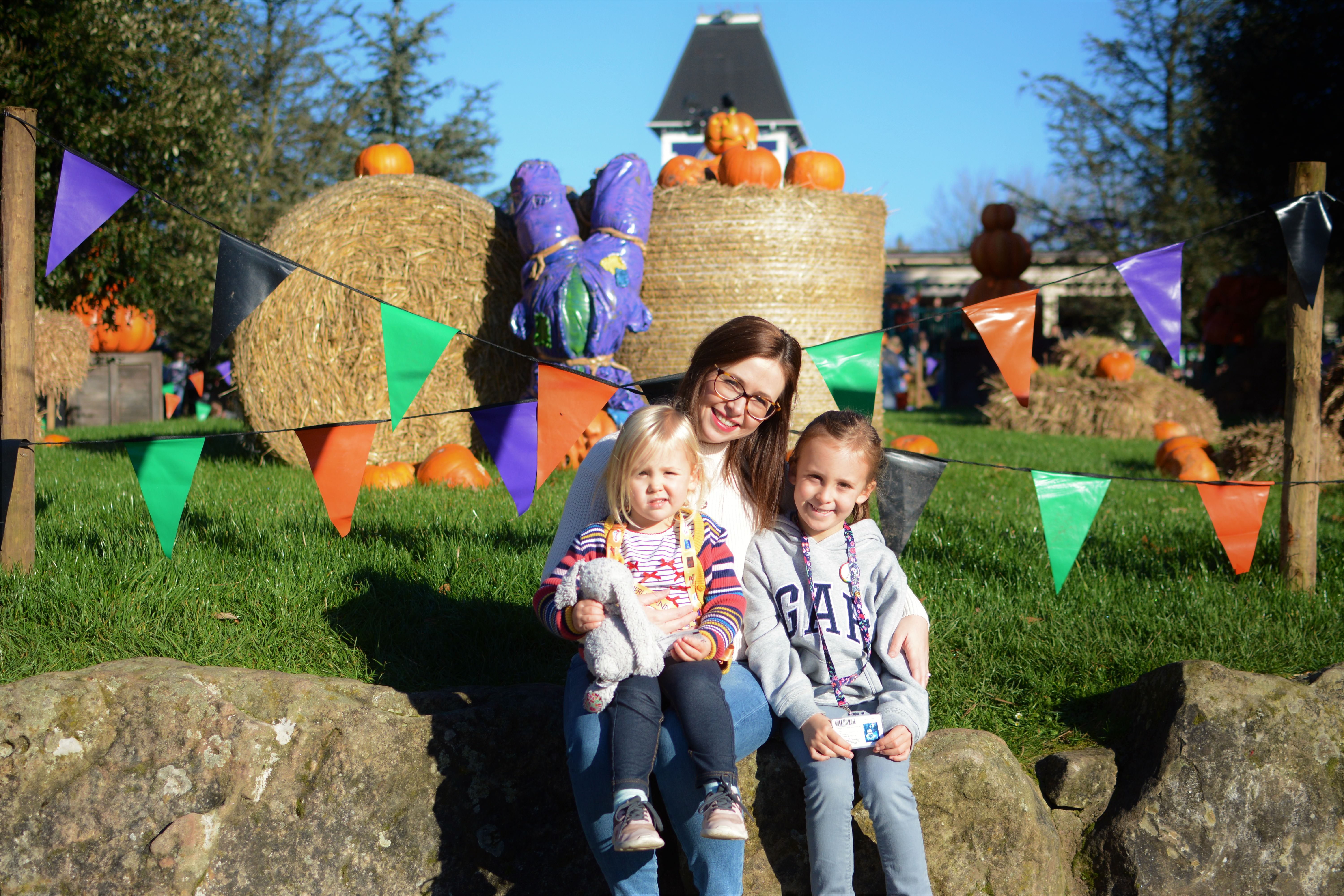 As all the theme parks close for the season we turned out attention to other attractions and right at the beginning of December and as part of their advent treats we took a christmas day out to London. We hopped on the London Eye – and by hopped I actually mean hopped. There was a big queue but with the premium passes we were able to have priority (which with a sleeping Roma was a godsend) and were on within 10 minutes. I love that then the other attractions are so close by and having only time for one more (I so wish we had time for SeaLife there too) we opted for Shreks Adventure. There was so much to love about that, not so much the waiting around at the start (there seemed to be alot of waiting for others to join for some reason), but the experience was really good and something a little different to the other attractions for sure. Not to mention Shrek with a Christmas suit on! As we were working with a train company at the time we didn't have any outlay that day with entertainment and this close to Christmas that is always a plus. Of course it isn't 'free' by any means, we have paid but it does feel like it!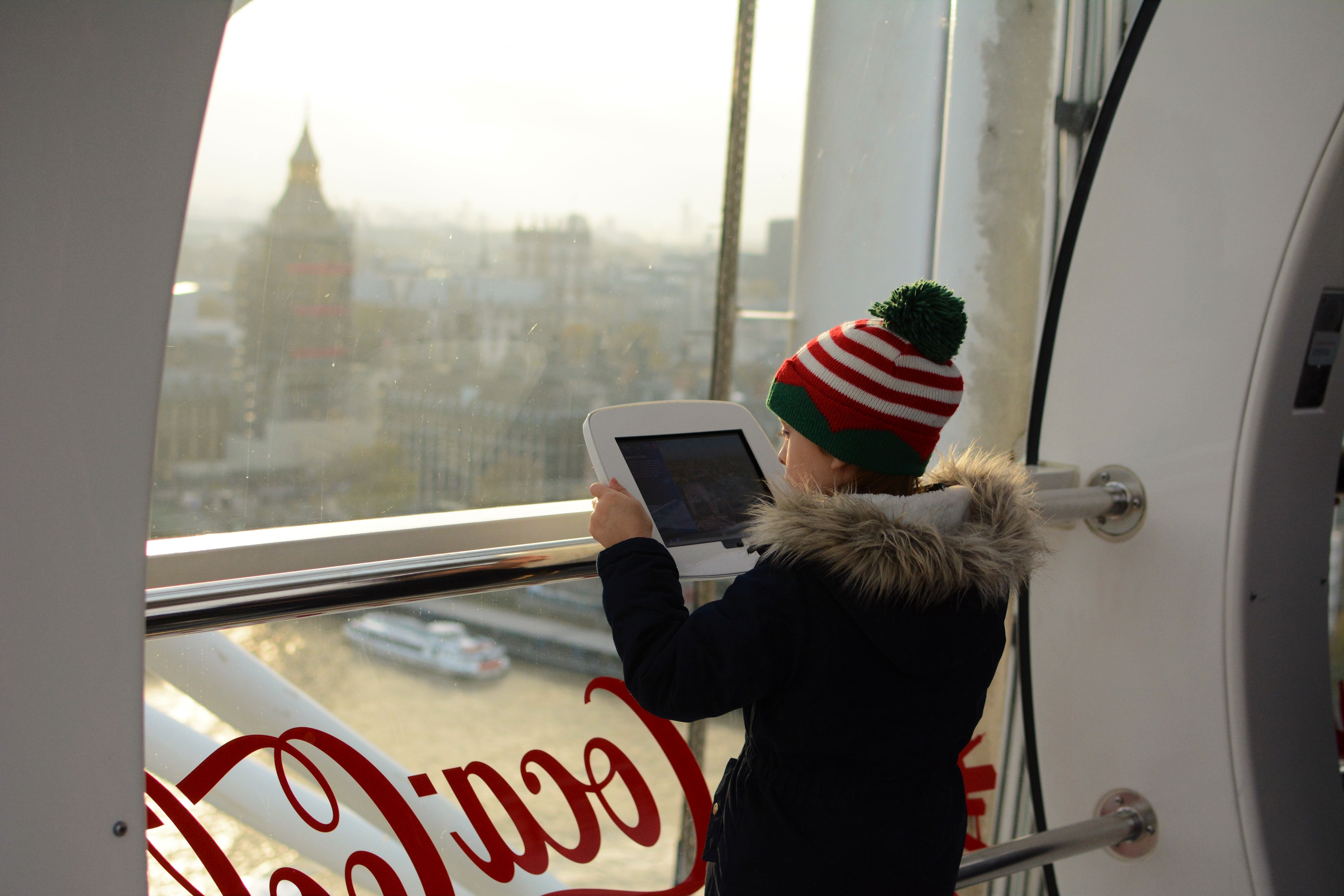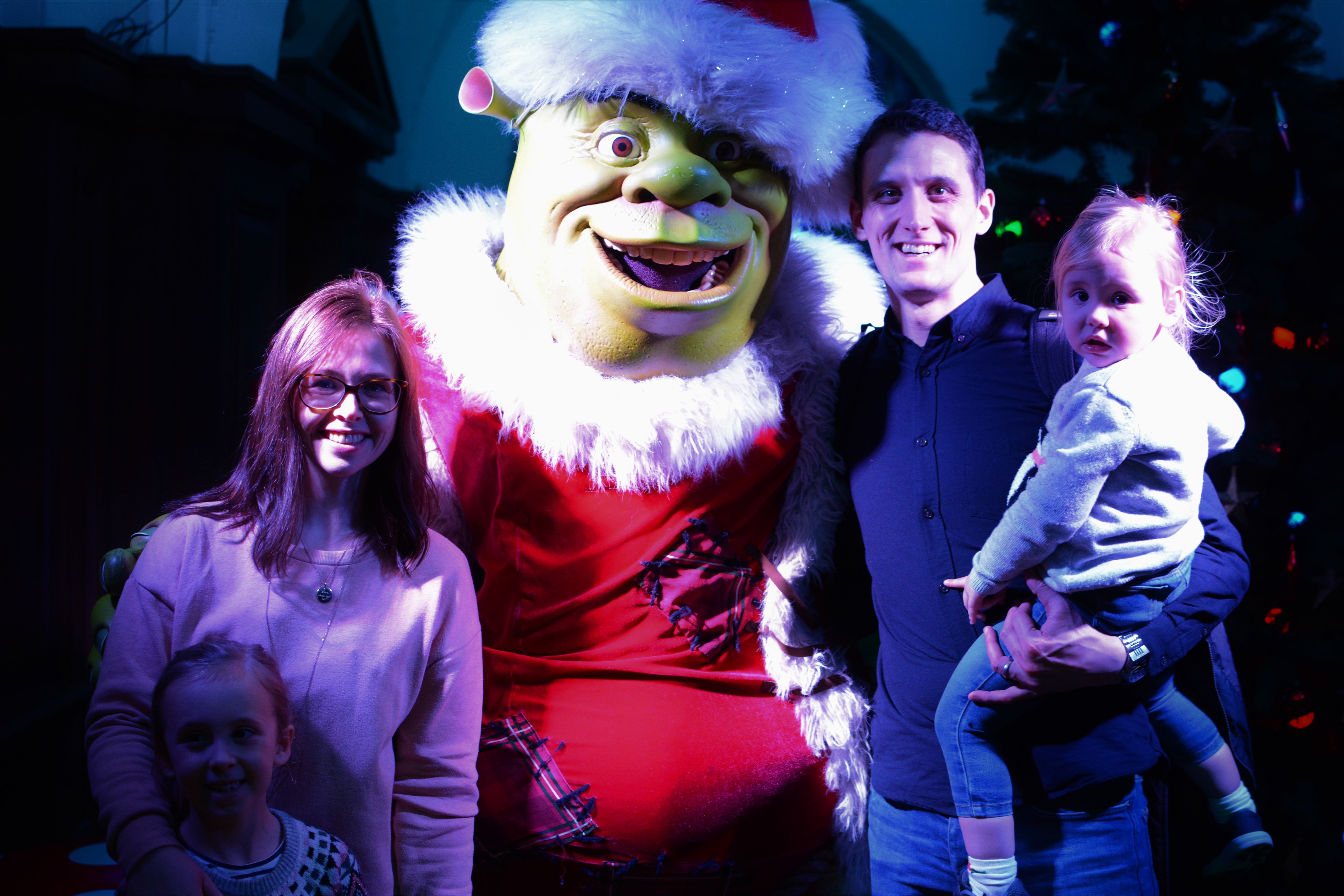 As you can see we had so many adventures and in terms of value for money we 100% got that. I would say that we were conservative with our visits just because life got away from us or due to our location which means it is a bit of a way to go to most attractions but I do think that having a Merlin Pass is worth it. For this year at least it basically meant that any free weekend or half term entertainment was already taken care of and meant that we actually just had a bit more get up and go to make these memories together. This teamed with the fact that it took the pressure off to enjoy every moment because we knew we could do it again was something in itself.
Here is a snapshot of all that we did as a family of four for £387 (not including any more we do!)
Sealife Birmingham * 3 Lego Discovery Centre * 1 Manchester Sealife * 1
Legoland Windsor * 2 Alton Towers * 2 Chessington World Of Adventures * 1
London Eye * 1 Shreks Adventure * 1
Whilst I am still on the fence as to whether to renew (with Roma now being close to 3 it will cost us £556, in the sale). I don't have one bit of regret of the last year and if for nothing else the girls absolutely adored every moment of it, were so appreciative of every single one of those days out and I am pretty sure if you asked them they would tell you it was their best day ever! We had fun, and we made precious memories of this year that we will never get to live again, if that doesn't make it worth it, nothing will.
Now to go and plan our next adventures to make the most of the coming three weeks before they expire….or maybe we renew again.
xx