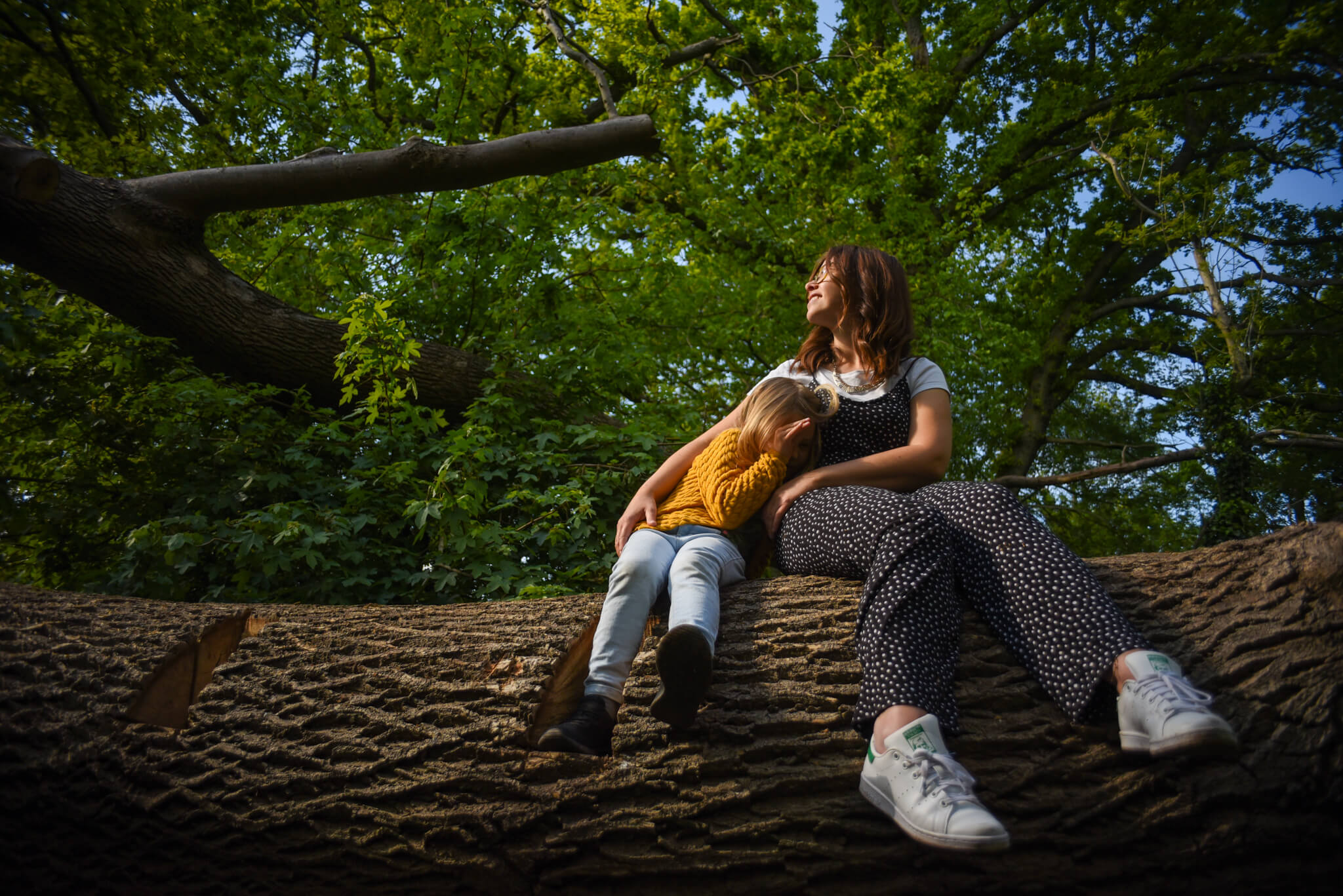 Who knew Ronan Keating would be right all along?
Life is rollercoaster. At least lockdown life seems to be.
I think it's fair to say one minute I am up looking at all the ordinary moments like it's the first time, seeing the magic in every detail. The next I am down, crying over making yet another meal whilst the children argue about tidying up AGAIN.
The relentlessness is tough and I think it's ok, and important in fact, to say that.
Week 6 and 7 (I believe, who even knows anymore) have been HARD.
Did anyone expect it really to last this long?
I have found personally, that time feels like it has been arduous. Thankfully I have also spoken to friends and seen online that it's the case for a lot of people. Mostly the home school life kind of people but everyone really and maybe it's the question "is this STILL it?"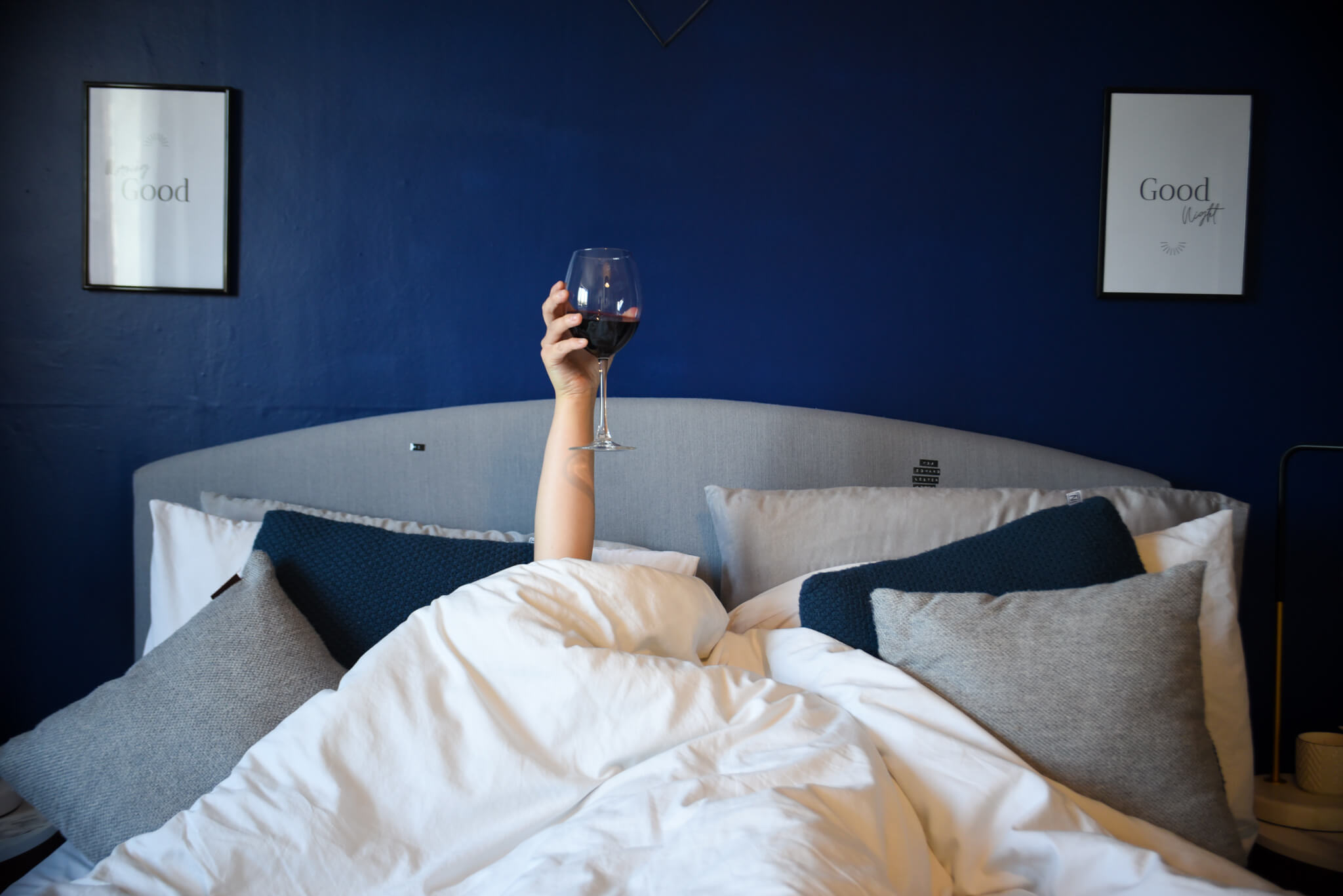 Discombobulated
The confusion of the never-ending nature of life at home. As much as I assume the government are possibly not telling us all how long this will last, not only due to not knowing themselves, but in the fear that there will be a huge rebellion for the part of the pollution we all know exists who still think they will 'nip' somewhere without harm and see friends and family. But for some of us, and by that I mean me, it would definitely help to have at least a little bit of a timeline – ie "you're in it for the long haul love, best get comfy"
This week, although still firmly in the don't want it to end, want to make the most of it, camp. I just feel discombobulated. I have been finding myself dreaming of sun holidays pre children where cocktails and sea were all that was on the agenda. Or a simple spa day with a massage and a pedicure. Maybe just maybe even simply seeing a sight I have never seen before. A strange thing to crave perhaps but apparently that's what lights my fire. The unknown. The unfamiliar. The undiscovered.
Speaking of dreaming, sleep is as much a commodity as sliced white bread and even when I do drift off I seem to have the most disturbing and vivid dream I have had since pregnancy. I had one where I was in Paris (because even my subconscious wants desperately to travel) and all the signs were in French (of course) naturally when I woke up my first thought was wow my brain knows much more French than I actually do….not that it was possibly like the scene in Friends where Phoebe tried to teach Joey and he is sure he is speaking it and it's just nonsensical noise. Maybe they were nonsense words all along.
FYI, If you don't know me personally know that everything is a Friends reference. Teenage years of the 90s will do that to a girl.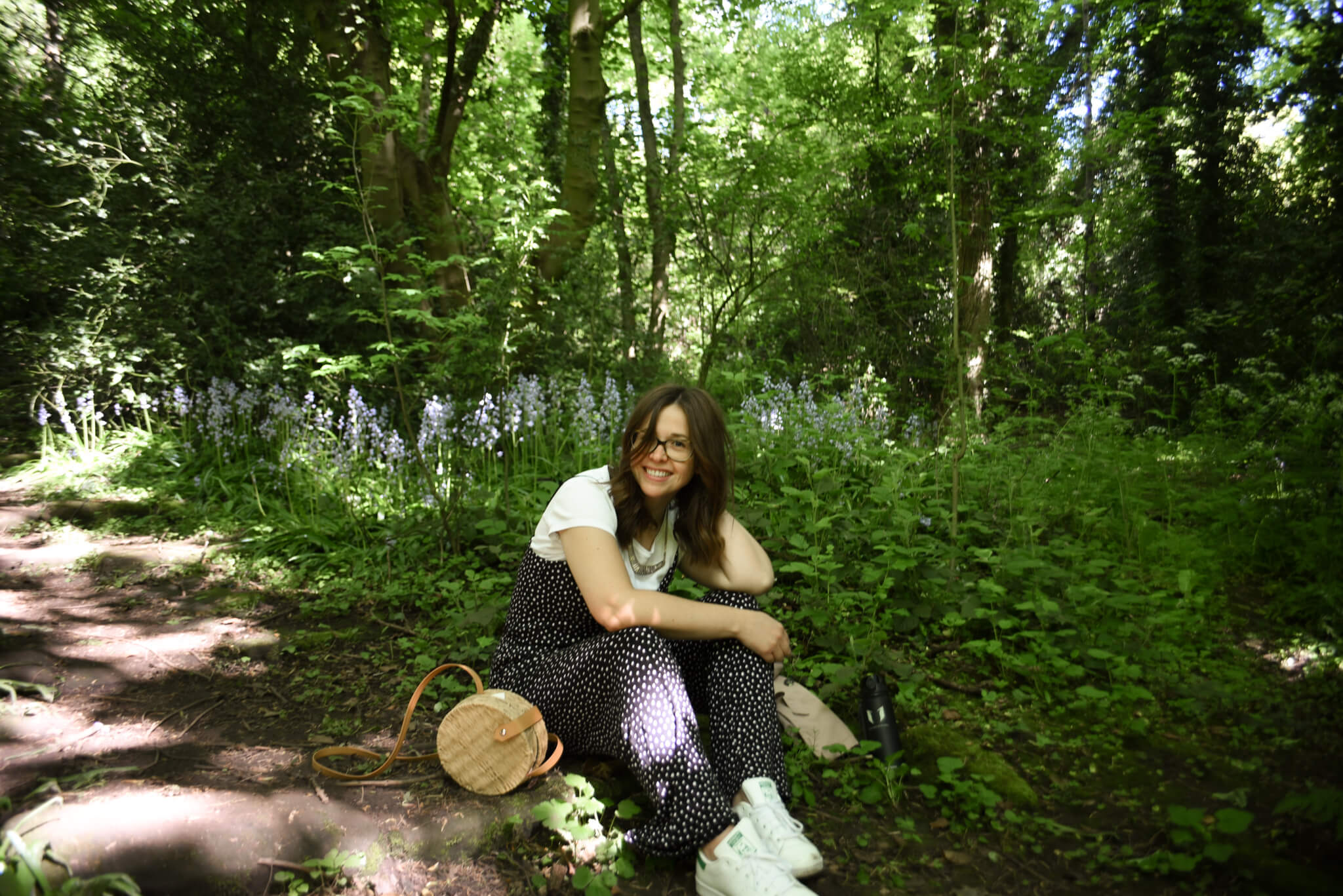 It's not just me either. This week has been a tough one for all of us. Every day has felt like trudging through mud. Thick, sticky, almost quick sand like mud where even the simplest of things set up to diffuse any stress causes more and we cannot do right for doing wrong. The children have struggled, the lack of friends, the same people, same places, it has been one heck of a week and I can only say that this is the depressive state of lockdown.
Our positivity has wained. The shock worn off, the appreciation of our new normal pushed back and left for a 'what now?' feeling. When one person in the house is feeling horrid and you are all in the house all of the time the feeling ricochets off the walls like a bouncy ball taking everything in its path with it.
I feel suffocated. Like I would like the noise to stop and be able to escape. I can occasionally be found literally stood just staring into the abyss with genuine confusion of what to do next when the answer is usually exactly what you do every day.
What hasn't helped for sure. Is the rain. The actual rain we have heard on the playroom roof and felt on our daily walks and the forecast rain that seems to span the entirety of the future weather, casting an actual and theoretical shadow over the weeks.
We've been so lucky with the weather so far haven't we? Yet right now it's about as up and down as all of our moods. Co-incidence? Me thinks not.
Work resistance and stress have been high. A can do attitude has been low. Eddy has returned to actual work outside of the home too most days of the week and I think it is taking us all a little bit of adjustment to that. He might have been upstairs all day but you know, also, he was only upstairs! Now we have the return of the at least 3 hours a day commute.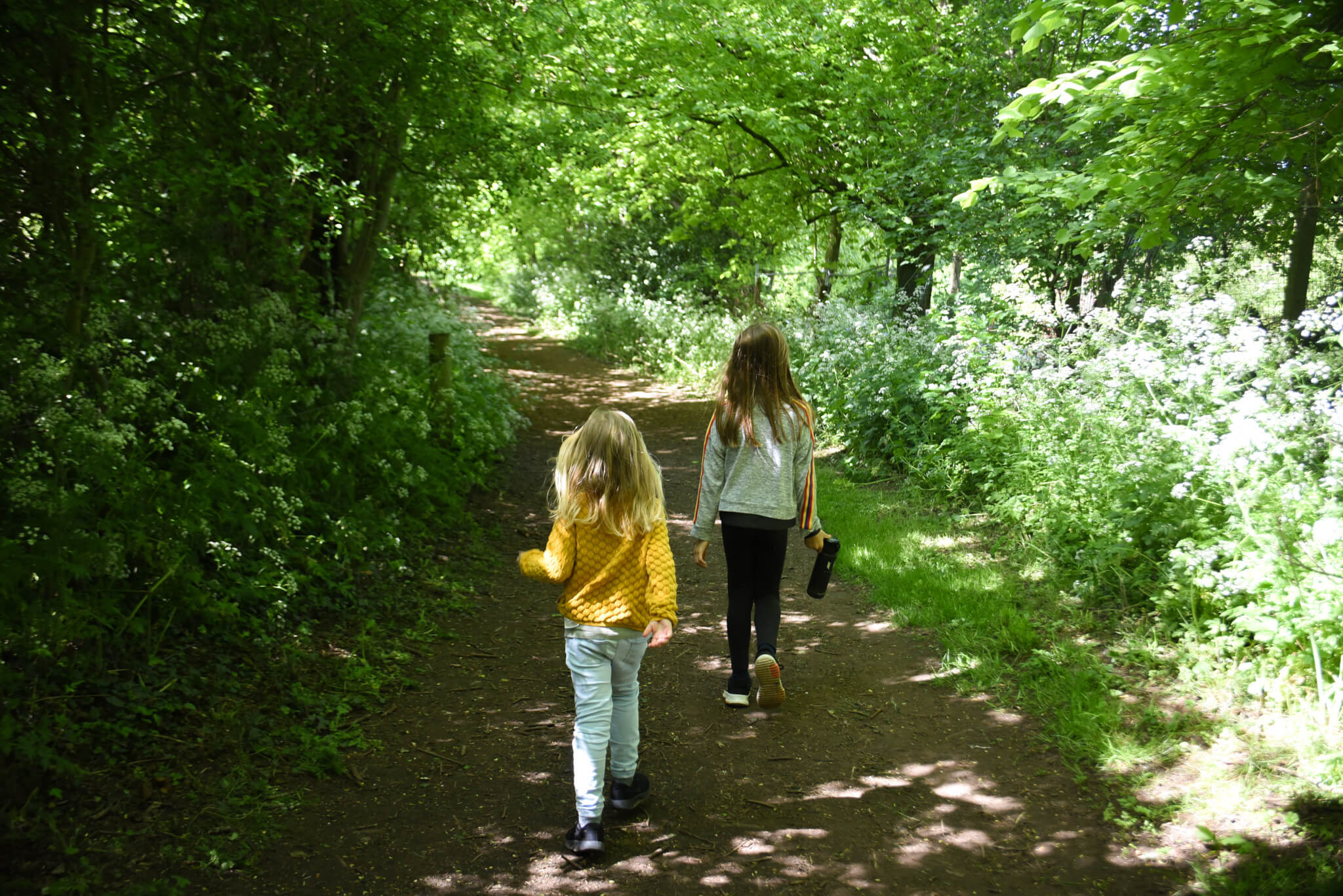 Positives
Yet the big positive of the week is I have been able to go out every day. I have mostly recovered, regained what strength I had and walked behind the children excited to show me all the new places they have found on their daily walks. Plus finding our own hidden gems. A HUGE fallen tree being the highlight and providing hours of climbing entertainment.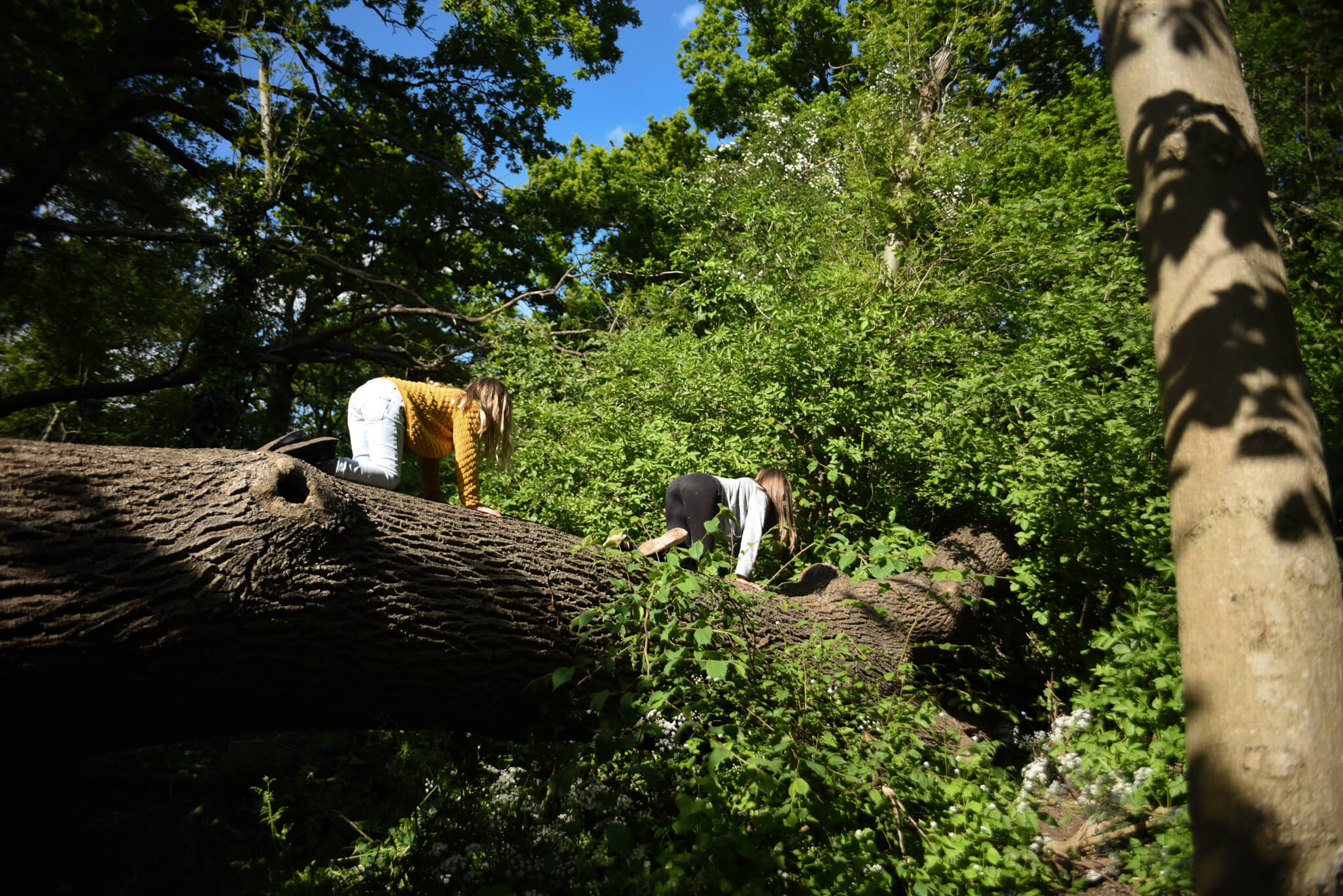 I have even been encouraging my sister (who lives on her own) to virtually walk with me in the evening. We chat, we laugh, we FaceTime as I am being surprised in a field by cows after I get lost and have to climb fences to save my own life! We watch sun sets and talk about anything and everything. It's a life line with no expectations for sure.
So whilst it hasn't been the most positives stages of lockdown.
Ok so maybe that is a massive understatement.
I am certain we are not alone and we are in this together knowing that maybe, just maybe we will run into another acceptance stage at some point, returning to our love of the ordinary. And hey maybe the sunshine will return more consistently to make everything right with the world again. At least our little micro climate of a world.
It's all a learning curve. There's alot of trial and error currently and I'm kind of just getting used to what works (and most importantly what doesn't).
Anyone else think they'll have just about nailed the balance by the time we come out of this and then suddenly think of all of the things you were literally on the cusp of achieving! We can't win can we?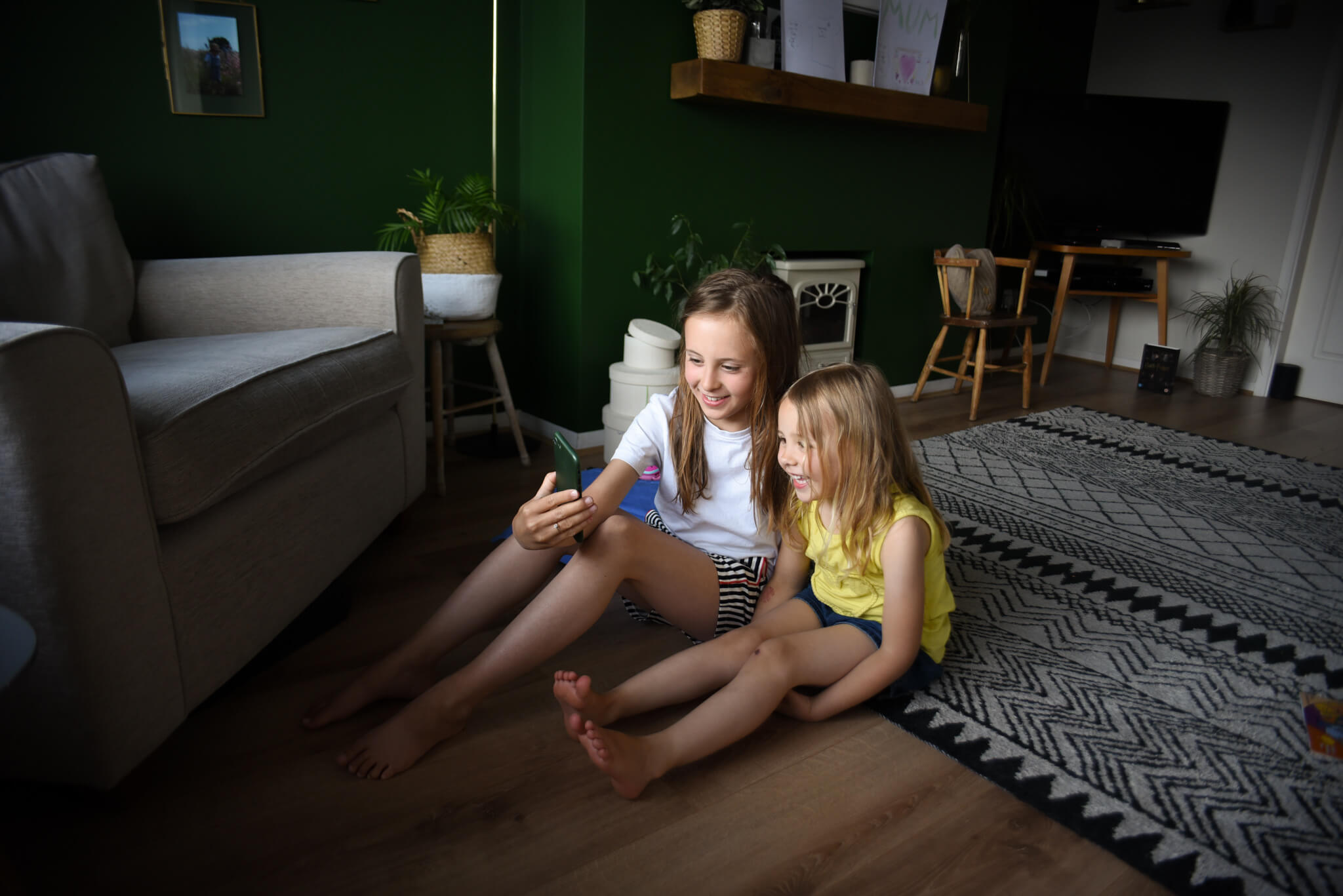 Balance
Other positives to note have included a surprise bunch of beautiful flowers from one of my sisters. A personal email from Evas teachers to say people are finding it tough too, which made her feel less alone for sure, reminding them that they will be ok with some techniques to help. A welcome break from the 'to do' emails and stress of the past and such a lovely read to end the week.
We have discovered Draw With Rob on YouTube which the girls (ok and me) love. The fact the drawings all look pretty professional at the end no matter what your age or ability keeps everyone coming back for more. I might even get half an hours peace if I can resist the temptation to join in. I must get better at that!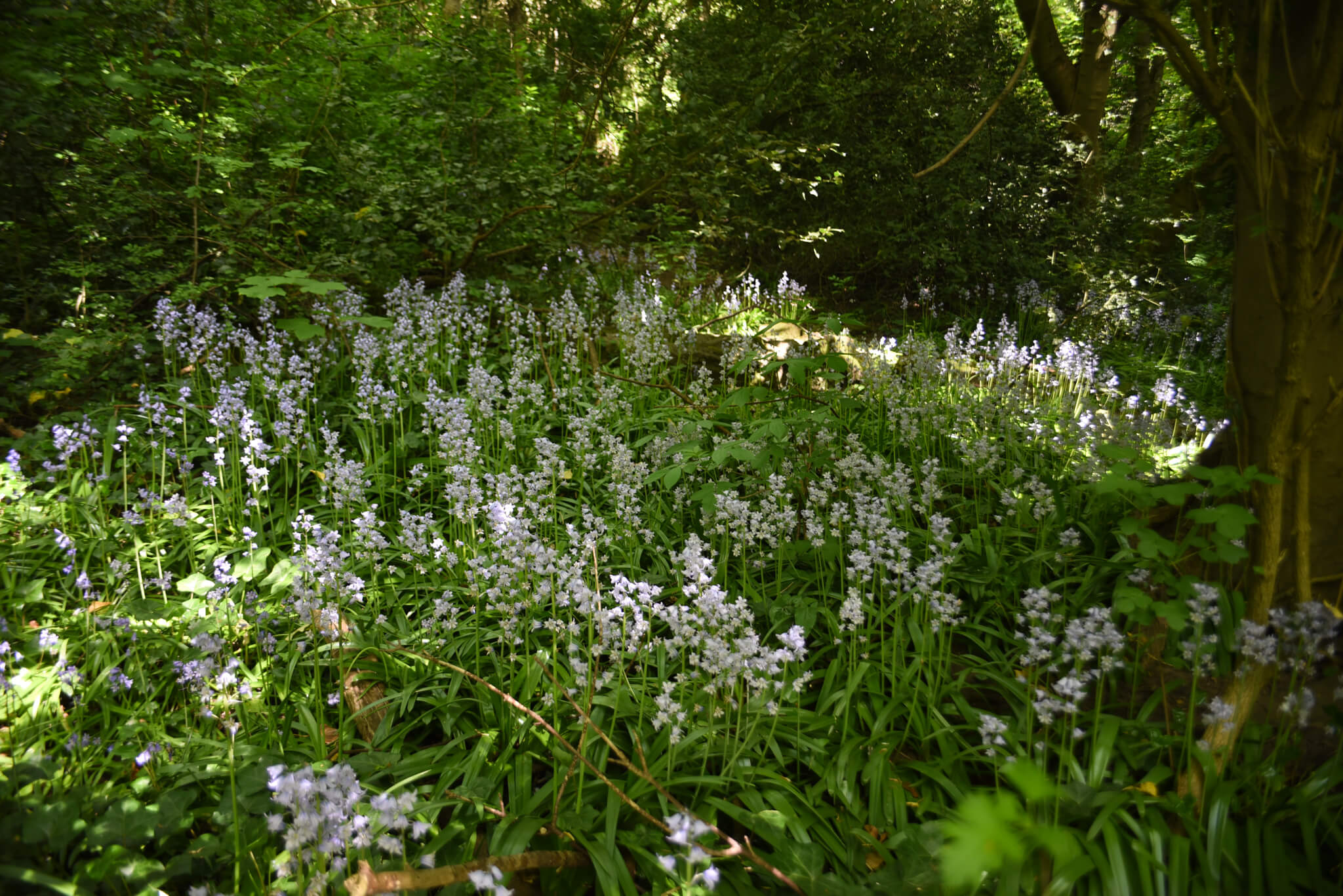 We came across a blanket of stunning bluebells on our daily walk. Where I learnt there was such a thing as a pink bluebell (a Spanish Bluebell apparently, a pinkbell perhaps?). Celebrated VE Day with a driveway picnic. Ticked off a lockdown cliche – a virtual quiz with my sisters which I made my very first espresso martini to accompany! They were really good in case you were wondering.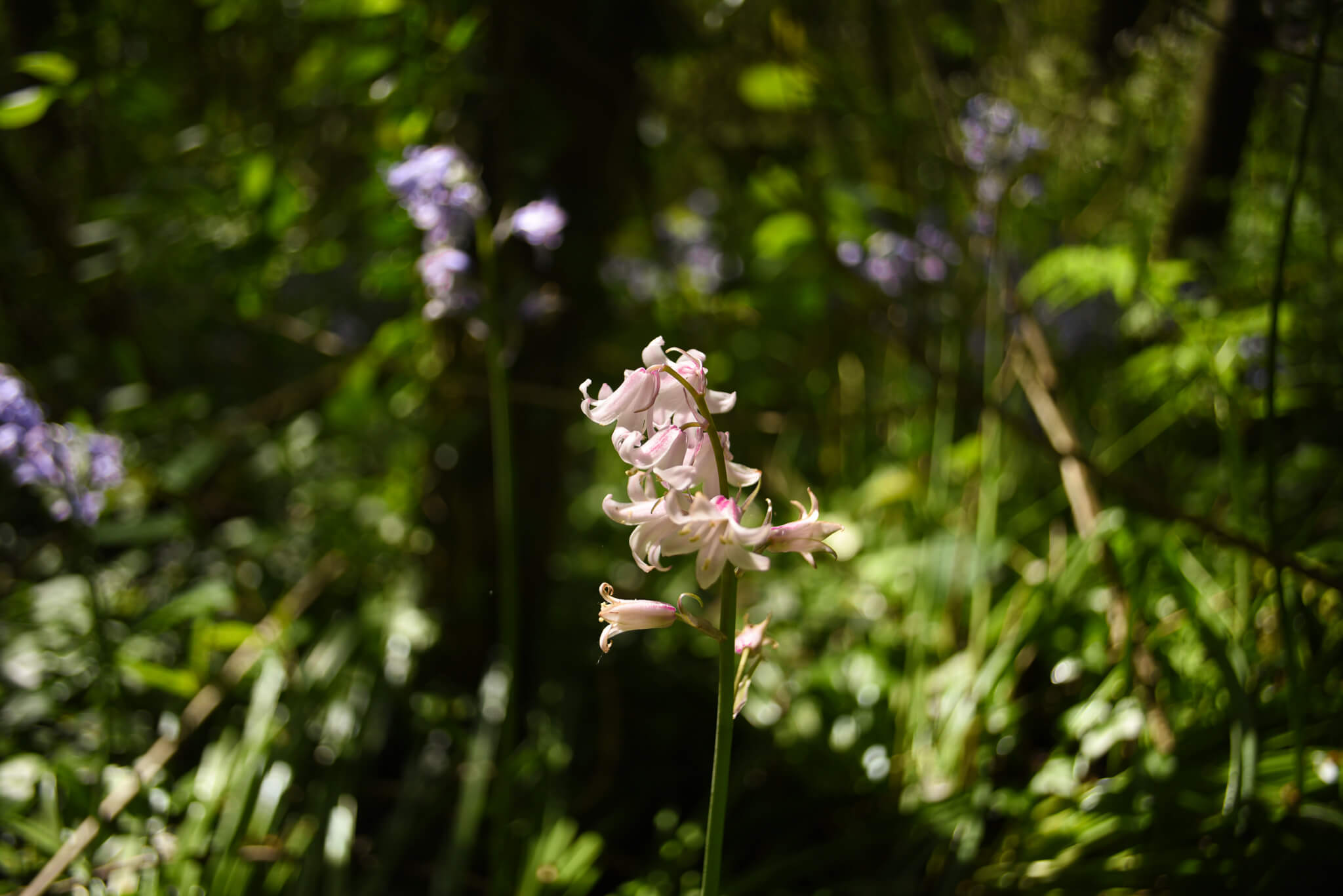 I even gave Eddy a lockdown haircut that was quite the success and didn't result in divorce so that has to be celebrated! I mean I don't think any of us will be rushing to repeat the experience. It took me an absolute age and got hair EVERYWHERE but hey, it was quite the laugh and a story the children love to tell anyone that will listen! How many weeks till the barbers open?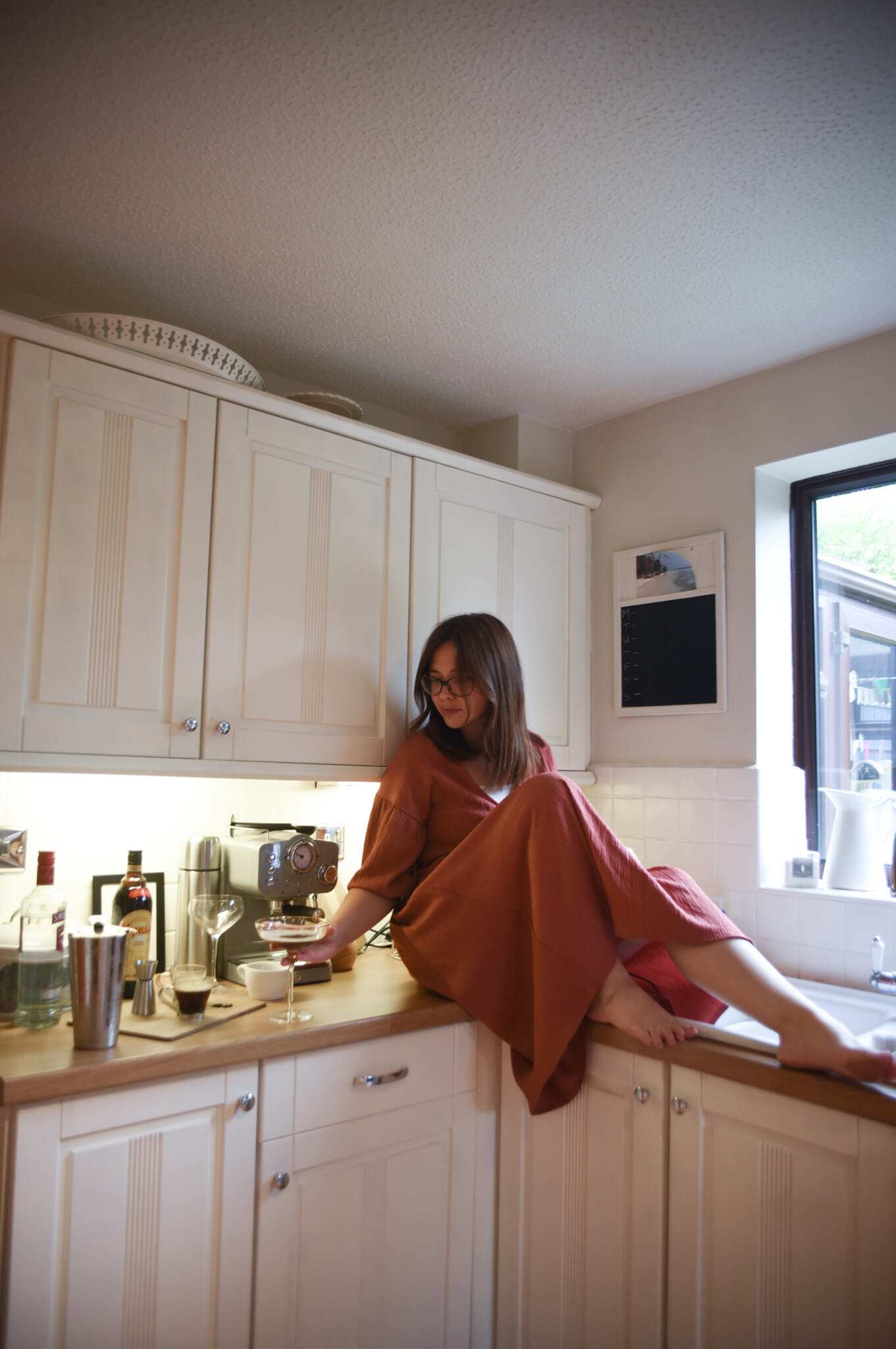 Although the overall feeling has been troublesome. Over and above our moods and overwhelm we had to brave the wider world for the first time to take Eva to A&E with a suspected broken toe after a particularly nasty fall in the garden. ("Don't run in your sliders girls" isn't something that will be ignored again, any time soon at least). I discovered my car would not start and needed a call to the RAC and a new £120 battery! There has been good moments to remember. Unsurprisingly these are the moments to capture in photo form. In case you're wondering where the crying and the rain are here!
Amongst the turmoil I'm choosing to take the humour of it. You either laugh or cry right?
To make light so to speak and to have a bit of a moan but really that's a coping mechanism (along with a massive amount of sarcasm, chocolate and wine) however I am in no doubt we are indeed fortunate in lots of respects and I am neither wishing for this lockdown to end prematurely nor the pandemic to continue unnecessarily in order for me to get my ducks in a row. I hope that is clear.
I am happy we are saying goodbye to weeks 6 & 7, with an 'it's ok not to be ok' feeling and hello to the next phase which if nothing else is getting us closer to ever leading that normal life again.