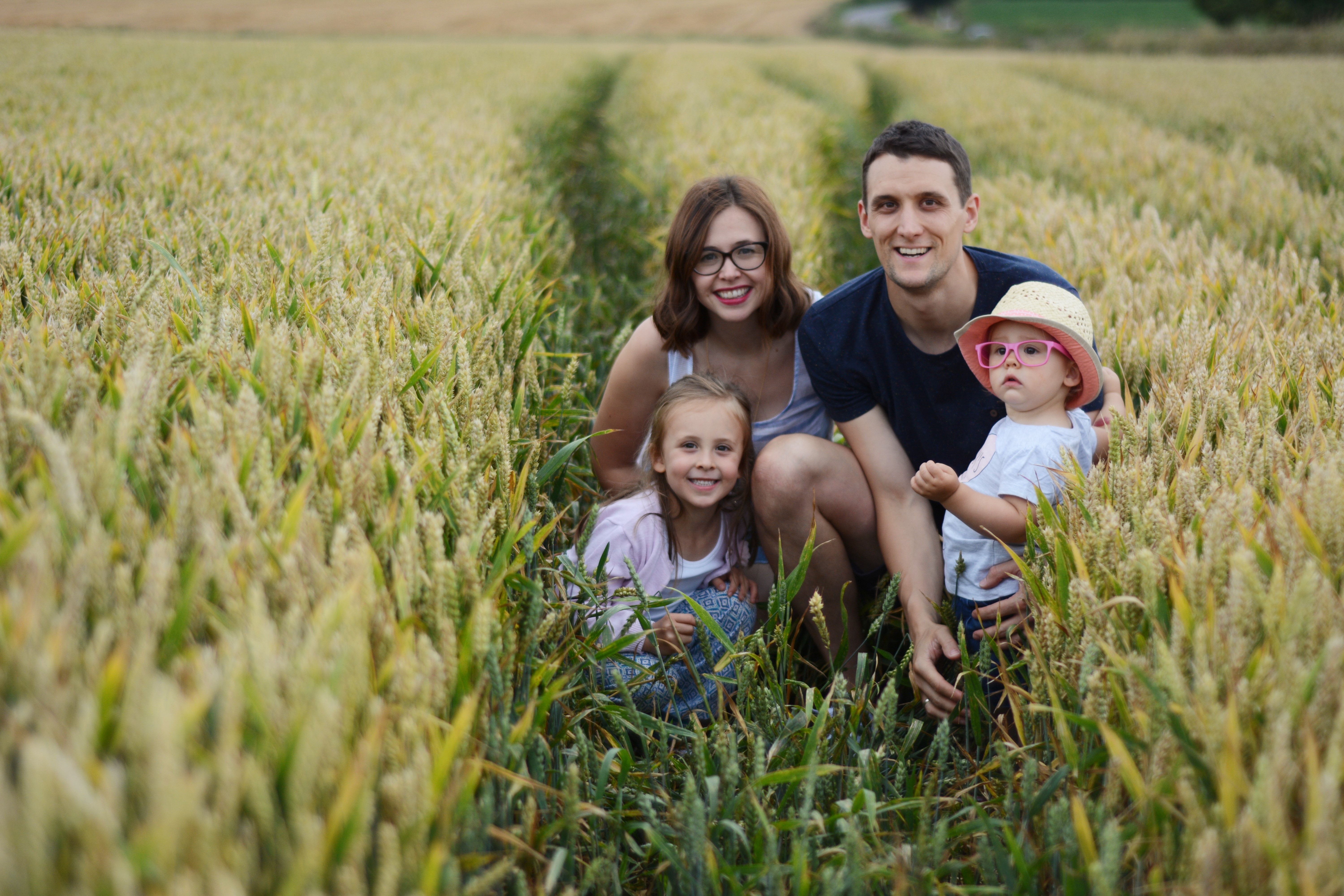 If you have read this blog before or follow me on social media you may know that today we go to France for a month with my husbands work. As I write this post I am actually sat on a ferry neither in England nor yet in France but in a slight no mans land, or at least that's how it feels. I had full intentions of getting ahead and writing posts before I left but never quite found the time. And our Me and Mine photo, well this months wasn't exactly supposed to look like this.
You see we had planned on stopping off at the lavender fields yesterday on the way to the Plymouth, we would stop and have a break from the long car journey, see the lavender, have a brilliant time taking in the beautiful smell and snapping photos. My little Ladies would run around, pick some lavender to treasure and then we would have an early evening picnic and bundle up tired children in the car where they would fall asleep for the rest of the journey. I would look at my sleeping children with such love and see the pure innocence in those serene faces, we would relish in the silence and lift sleeping children from car to hotel for the 6 am start the next day. We would join other parents in sitting in the bathroom of a hotel so as not to disturb our sleeping children and I would use the wifi we had paid for in advance to look at the photos from the day and write this post.
Best laid plans and all that. As you may have guessed it didn't quite turn out like that, we did not in fact make it to the Lavender fields, we ate our picnic at the services on the M5 and somehow the children were still awake come 10pm when we arrived and having never shared a room, proceeded to keep one another awake in such a manner that the bathroom whilst ordinarily being the peace and tranquil place for tired parents to escape and eat the Krispy Kreme doughnuts purchased from said earlier services ended full to the brim with a cot bed pushed up against the door with a child having been rocked to sleep for the first time in a long time. A very very late night was had by all not helped by the party that seemed to be going on outside – that 6am alarm certainly came around very quickly this morning.
Thankfully I am very well aware that sometimes life with children doesn't always go to plan so a week ago one evening after dinner we all bundled in the car to a corn field nearby and took these shots, and I do love them because after all and as always this is us, silly faces and pink glasses and all.
July has been a lovely month, I had an operation in the middle of it however I feel like family time was at the forefront. We have managed to get out and about a lot in the sunshine and I think that helps feel like we have made the most of it. It has been busy though and I am so looking forward to this time away to slow down, to fill our days with adventure and possibilities on our own doorstep, to find magic in the every day, in the garden, on the beach 3 minutes walk away or in our own imaginations and take life at our own unique pace. To forego bedtime to spend the evening on the beach and to just enjoy each others company with little distractions.
Here's to a month with just me and mine. And maybe just maybe there will be more that 4 family photo's to choose from next month too!
xx