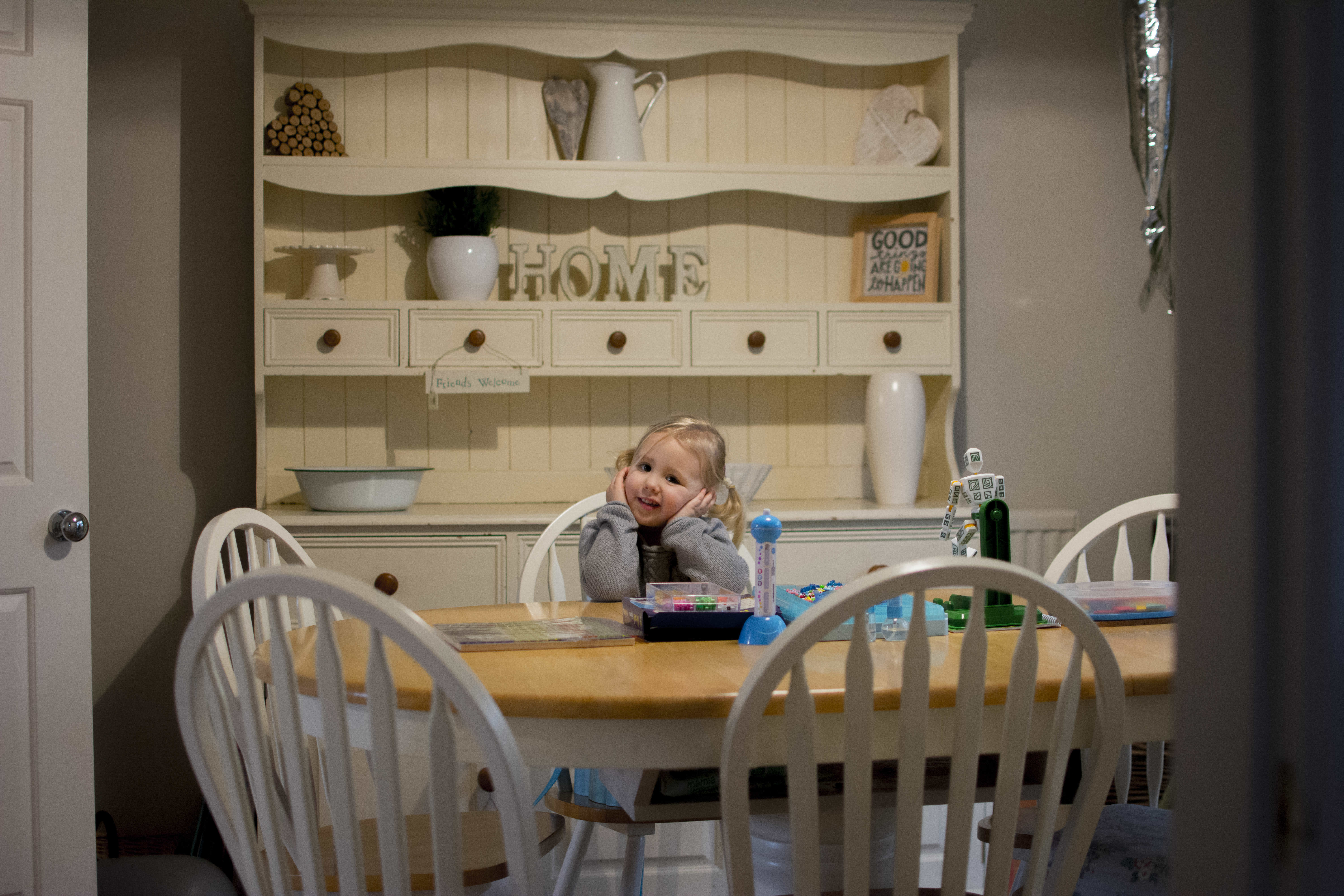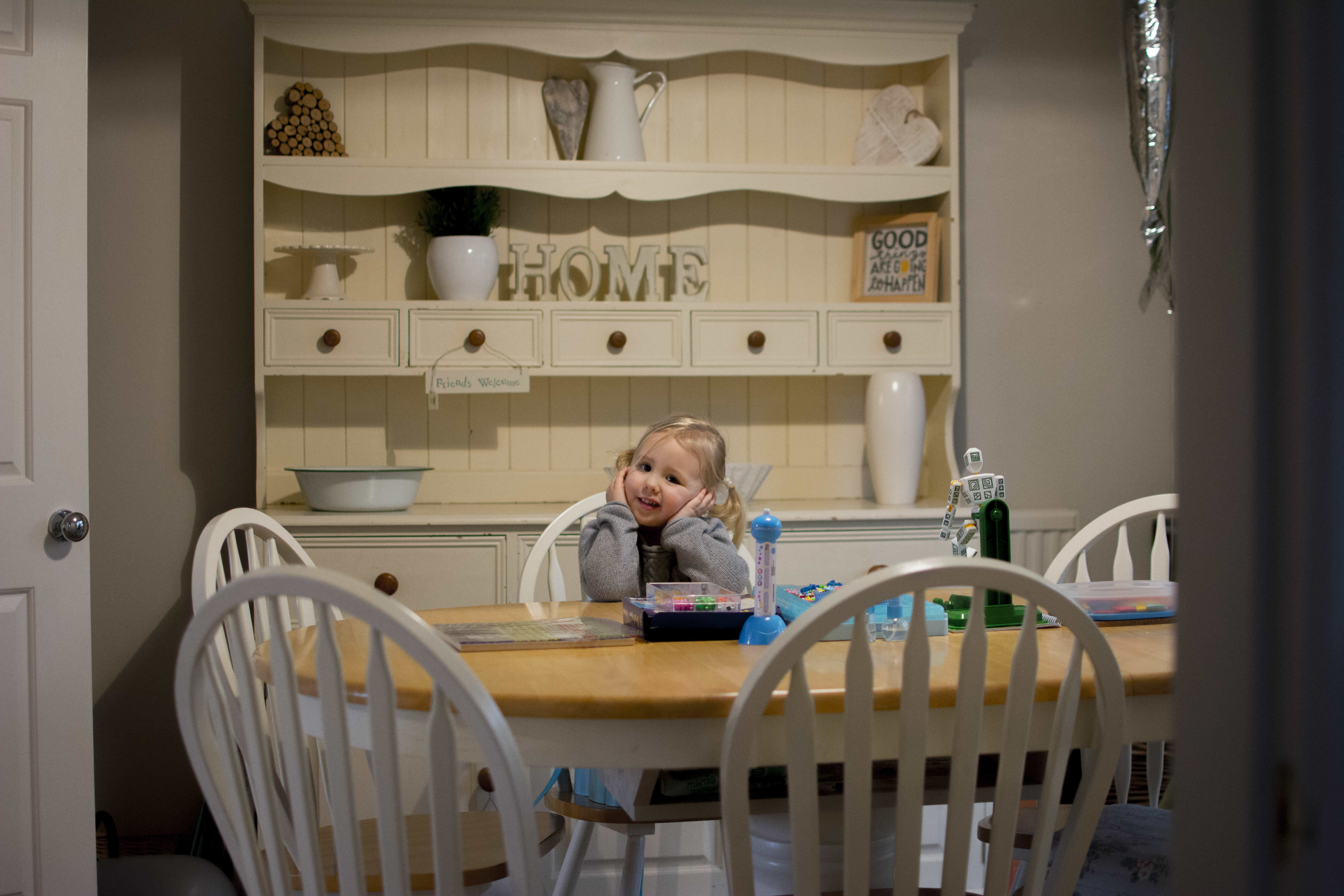 Roma and I spend a lot of days at home. Of course we have the school run, we go on trips to the park, the marina, there are plenty of outdoor adventures to be had. In fact she is quite a physical and outdoors child given the choice and at the weekends we are rarely in the house for very long, but in the week, when the school run is done there is just me and Roma and that time is spent firmly right here, at home.
I don't really see that many people in the week very much, not that I don't have any friends, that makes me sound a little sad doesn't it? It is just with most people having children, everyone working different days, after school clubs etc etc, it just never really works out or is a military operation to align diaries. I don't mind it at all though, we potter and play, and I am comfortable at home, we both are.
The one thing I rarely do though is to take the camera out. This is usually reserved for going out as I instinctively grab it as we walk out of the door and place it back on my desk when we return. This week though I decided to change that, I see so many gorgeous candid images of children at home, in their ordinary days and life and I want to capture some of that, even in the dark winter months with dark houses and a dining room that is like a cave this time of year.
So this week we embraced being at home, got as much craft as I could out of the playroom and had it all over the dining room table to occupy Roma, which worked in fits and starts! She is really good and will sit and play with aqua beads or hama beads, tap tap art or a colouring book and although she will flit between them and make lots and lots of mess as I hear each bead drop to the floor with the tell tale clink on the wood, I know that at 2 I am lucky she enjoys this. At home I am free, free to join in, free to chat and free from physical distractions. There is no worrying about how much further I can walk, about when I will have to turn back so as to not overdo it or planning ahead to what I will occupy her with when I get home so I can recover from being out, there are less physical demands when we are at home, just simple ordinary play and for her, this means she gets the very best of me.
Yes she is frustrating that she follows me around the house should I be putting washing away or she gets attached to old toys and a '2 today' badge that I am tring to clear away and suddenly she is wearing it everywhere she goes with people thinking that at almost 3 she is the biggest two year old they have ever met and she then has to explain to them with a puzzled look on her face that it is just a badge and it is not in fact her birthday, silly people. And yes she probably would choose to go out in all scenarios but we find a happy medium at home and these are truly the days that I love the most and the days that I will remember.
I love being out and about and showing my little ladies the world and they do too but right here in this house where we spend our every day, this is our world, the one we have created ourselves and even on the days when it is stifling and they drive me crazy enough to say we need to get out of here, it is still always the best part of the day to come back, to home, to my safe place, to the simple ordinary that could not be more us if we tried.
xx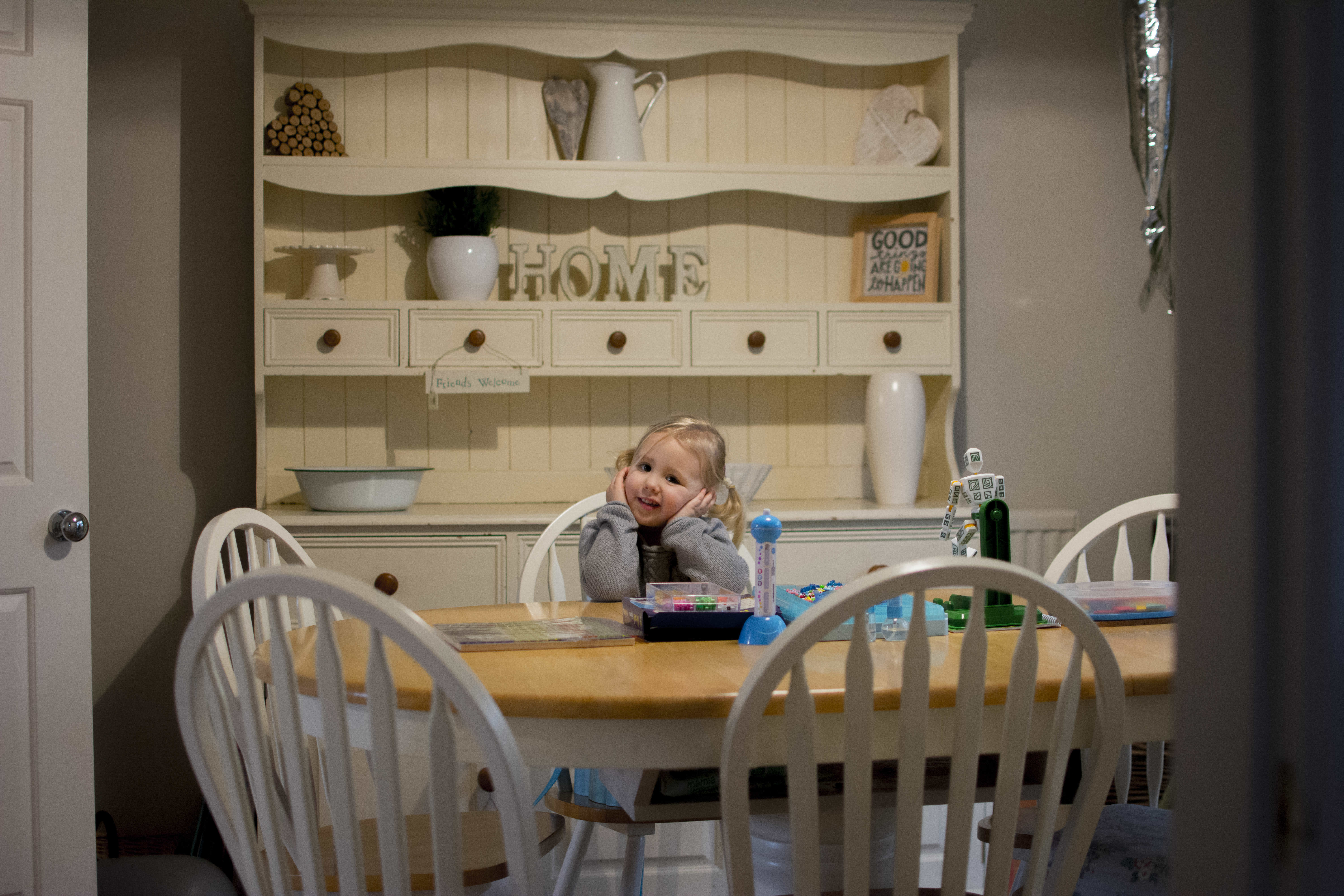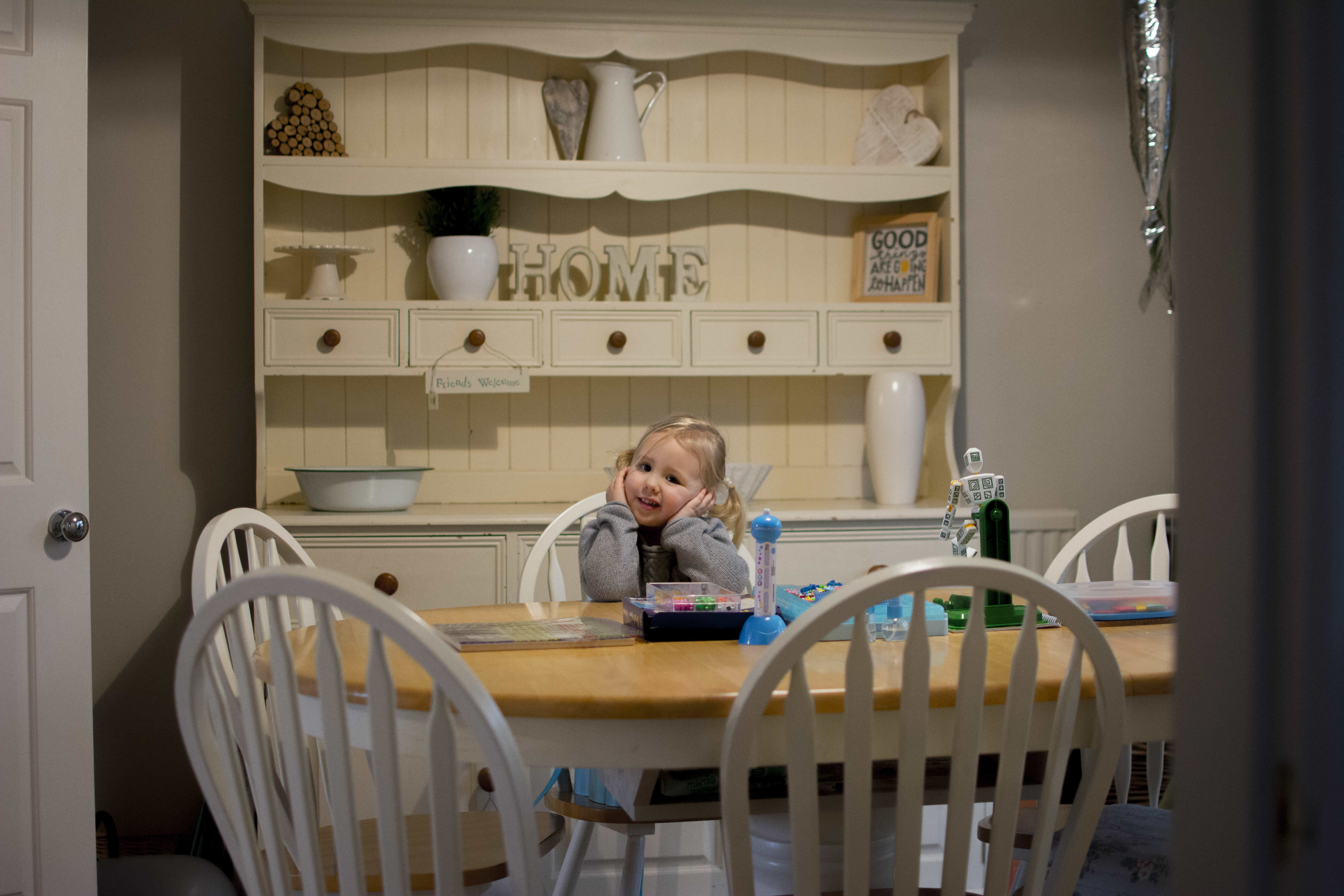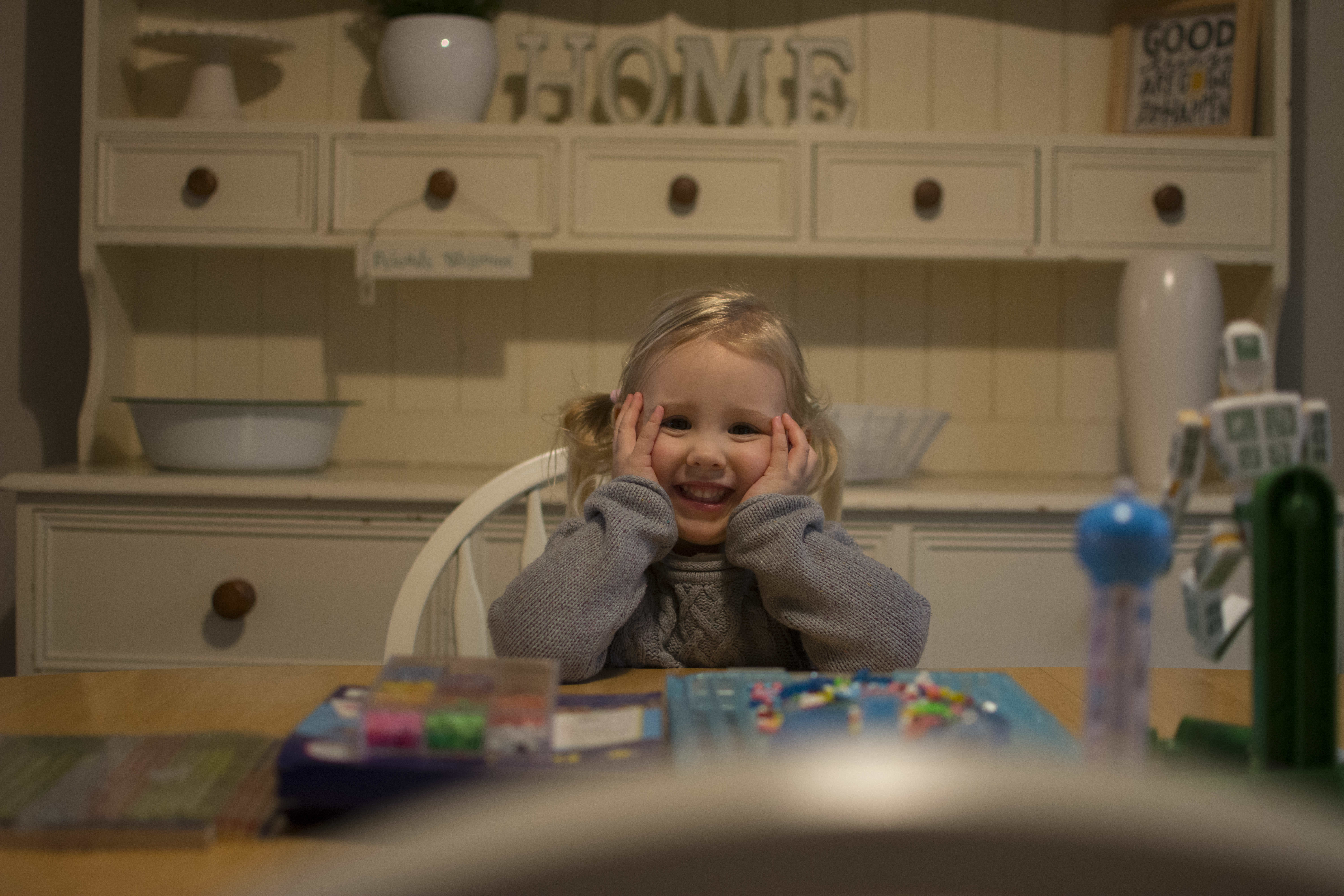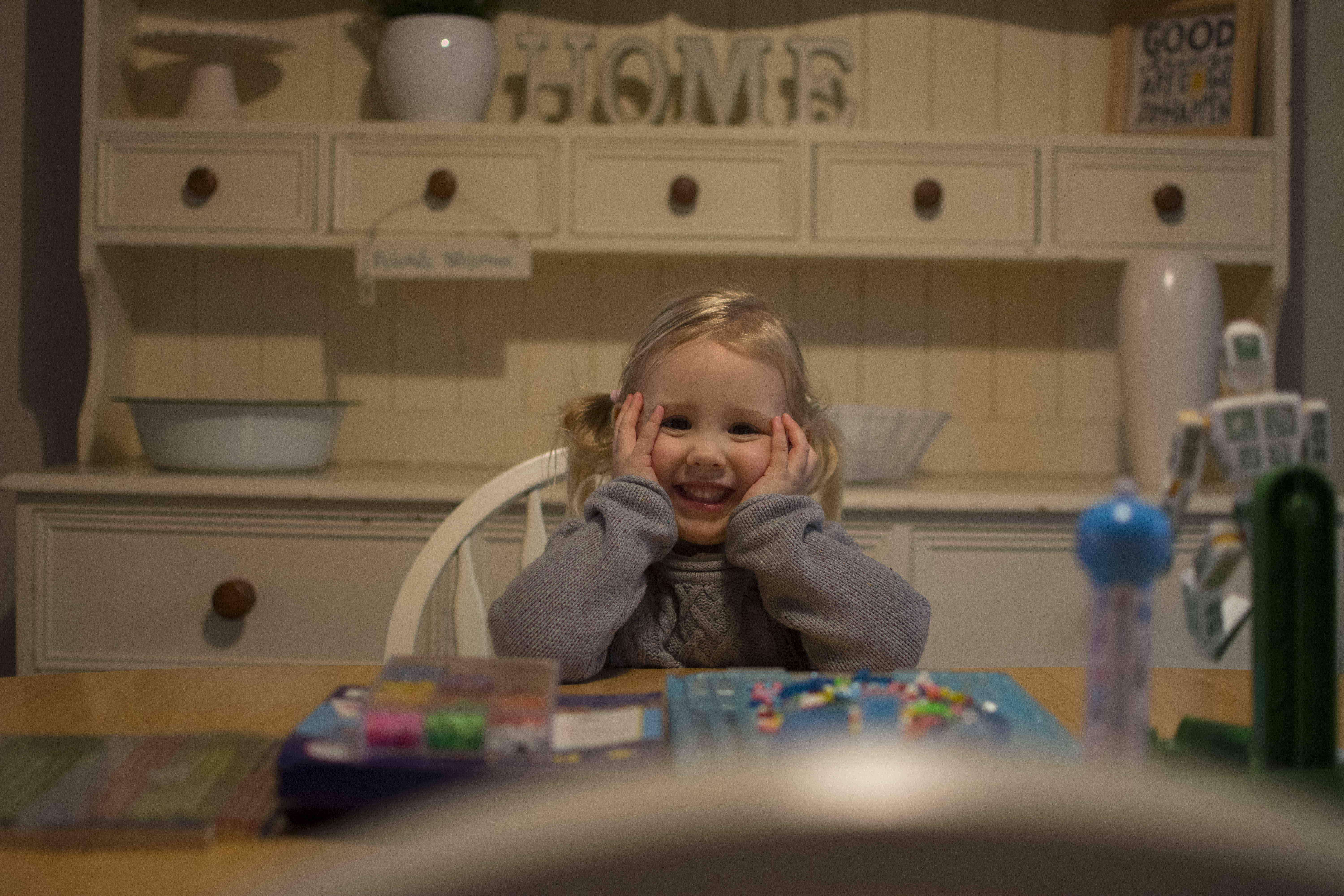 Linking with Donna What the Redhead said for another year of The Ordinary Moments