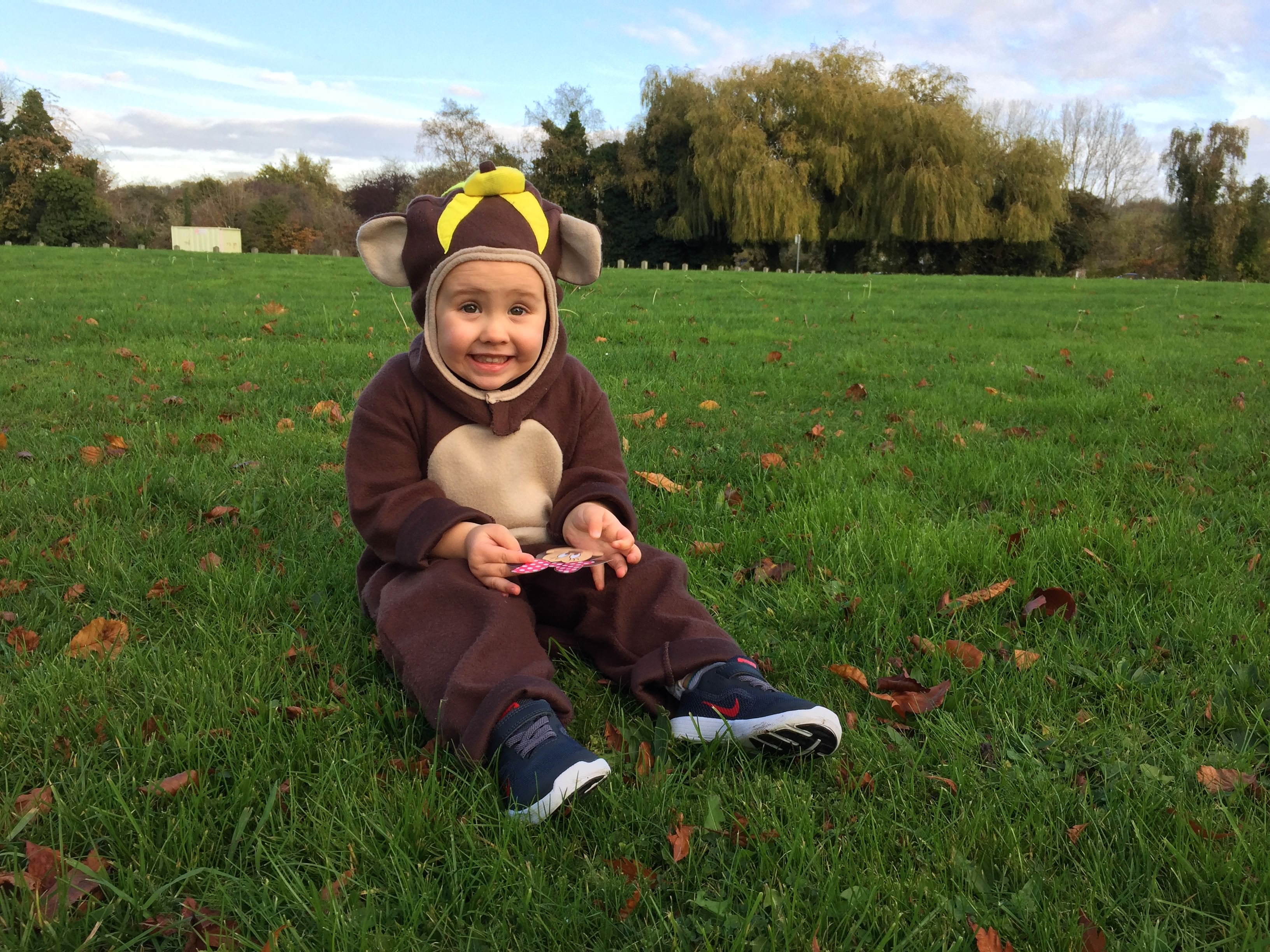 The echo of jumbled up voices as you walk hand in hand into a room full of people you barely know. The mix of tiny humans ranging from leg cuddlers to runners, observers to shouters and everything in between. The bright colours and the hum of chatter accompanied by tea and coffee offers over the constant almost indistinguishable sound of a bouncy castle motor. I am of course talking about a child's birthday party.
On this bright autumn day I walked into the familiar space that is the church hall my friend has had every one of her girls birthday parties in for the almost 7 years I have known her. We confidently opened that door to greet each other and I suddenly realise that whilst all too familiar, this time was different for me. It was the same open space that housed some of the same familiar faces of NCT days gone by, yet it wasn't the same.
Roma has of course, being a little sister, always been surrounded by other children. Since she was a baby she has tagged along with Eva at events, school assembly, the playground and not to mention lots of birthday parties. She is such a sociable little thing and just gets on with anyone she happens to come face to face with and so seems just fine. She does not however have a lot of her own friends. I didn't go to baby groups, we didn't do NCT classes again and mostly spent the early days with existing friends or let's be honest just surviving the school run! She has little siblings of Eva's friends she gets on with, or family friends, and now goes to nursery that one day a week, but to her at the moment all she really needs is Eva. She idolises her and given the choice would spend 24 hours a day in her company. She is enough.
A few weeks ago though she was passed a little envelope with her very own name on it, which she can now recognise, not next to Eva's but all on her own and she was cautiously excited. She was invited to one of our friends little girls 4th birthday and yes although technically it is still one of Eva's friends little sisters (whom we met at NCT classes and the girls were born just 4 days apart… they actually happened to be the first ones to ever see Eva as we were wheeled passed them in the hospital moments after she was born, but that's another story) still this invitation was just for Roma, something she was incredibly proud of.
For 2 weeks she treated this little Minnie mouse card like a VIP ticket. She would take it everywhere, ask what it said 100's of times, a day, would tell people all about it and need to know where it was day and night. She even placed it carefully on my desk for 'safe keeping' when she wasn't around! It was just the cutest thing.
Then came the day of the party which with an 'optional fancy dress' theme naturally meant rummage through the dressing up rail to find the perfect outfit. A doctor? No. A ballerina? No. An astronaut? No. A Ghost? No…you catch the drift. Something more sensible perhaps? More practical? More on theme? Nope, optional fancy dress to her meant 'wear your sisters monkey costume complete with banana hat and Velcro tail even though it's a bit big and you will probably sweat profusely in a room full of toddlers!!'
No sooner had we passed on our Happy Birthday wishes to the new 4 year old, handed over her gift and finally let go of the invitation she had insisted on bringing like she might not be let in without it, than Roma was taking her shoes off to climb onto the bouncy castle way before that first sip of coffee had even passed my lips.
The smile on her face grew broad as she mingled with the other children in the room, not an ounce of trepidation to be seen. Her nature is so utterly different to what I am used to and so was this experience for me. I just sat back and watched. I chatted to friends almost not knowing what to do with myself really as I watched intently her join in excitedly to everything they did. When it came to food she was sat at that table with all the other boys and girls before I could even tell her it was time.
She had tattoos done, coloured a picture of Minnie Mouse, played pass the parcel, stood in a circle to play with a multicoloured parachute that made her howl with laughter when the plastic balls came flying through the air, and decorated a cupcake that she so desperately wanted to take home and show to Eva. She even asked my friend to put it with her party bag so it didn't get lost (or eaten!) That shows some massive restraint!
Basically, she just had the best time ever and has been telling anyone that will listen all about it ever since! As I dropped her off at nursery this week she was greeted with another party invitation, this time from a nursery child. A child we don't know, a family we don't know, but that of course she does and her eyes lit up in joy. Now she knows what a party is like she is all in. She has well and truly got the party bug and as I left I could hear her talking to the staff about the fact that she had been to a party and how basically she is an old hat now!
So this weeks ordinary moment is something that has crept up on me, something that I guess I didn't even really know was missing until it came around but something that I am sure will mean she will want her own party come February too! This is just the start for her, it symbolises her growing up and having her own life, one that is separate from that of her sister and whilst I don't think I realised she ever was in her shadow as such, she sure is emerging to stand right by her side now.
My little social butterfly, or monkey should I say.
xx
I didn't take pictures in the party of course but I took some just outside (as usual we were early!) I think it is fair to say you can see the excitement on her little face.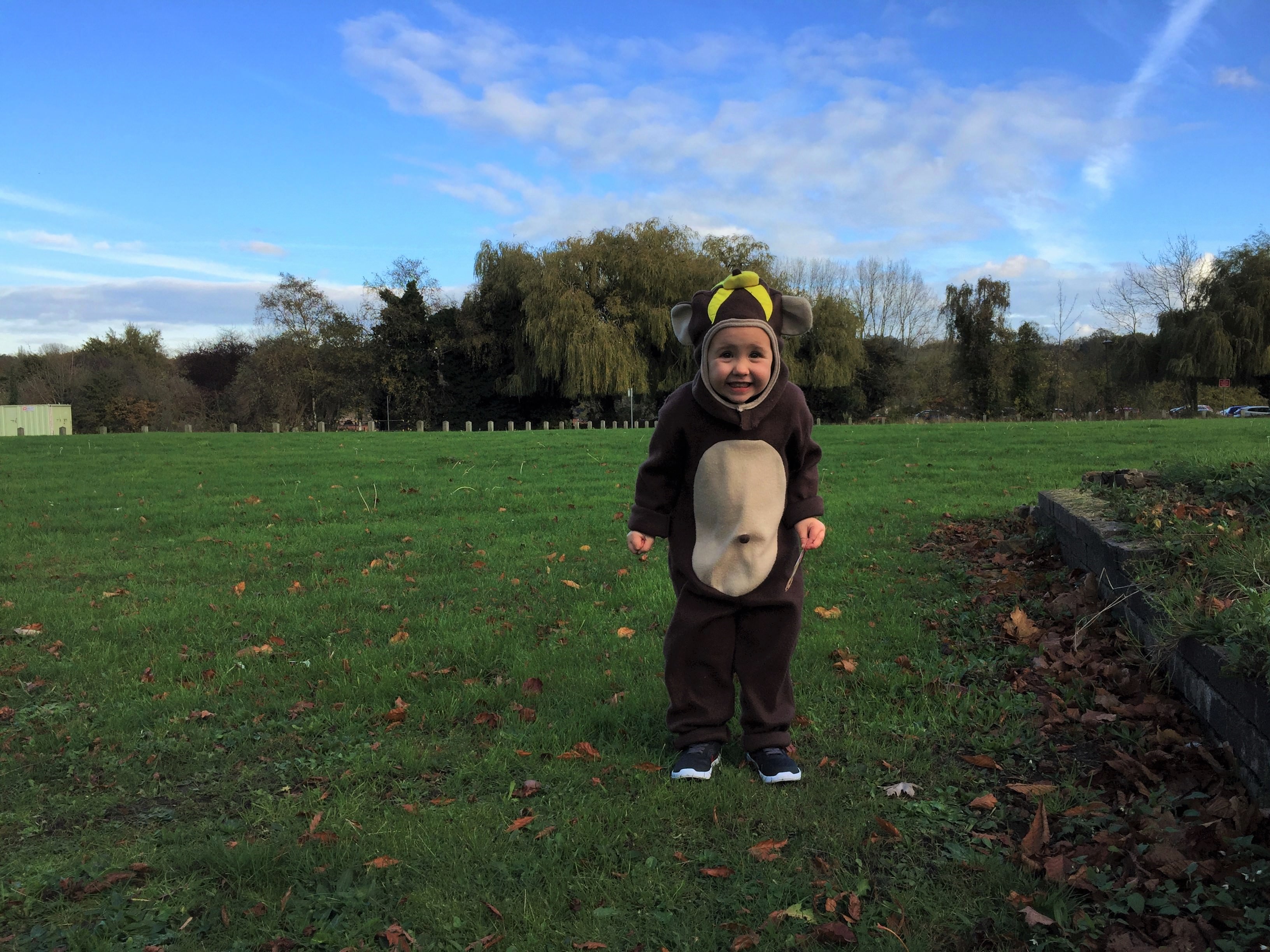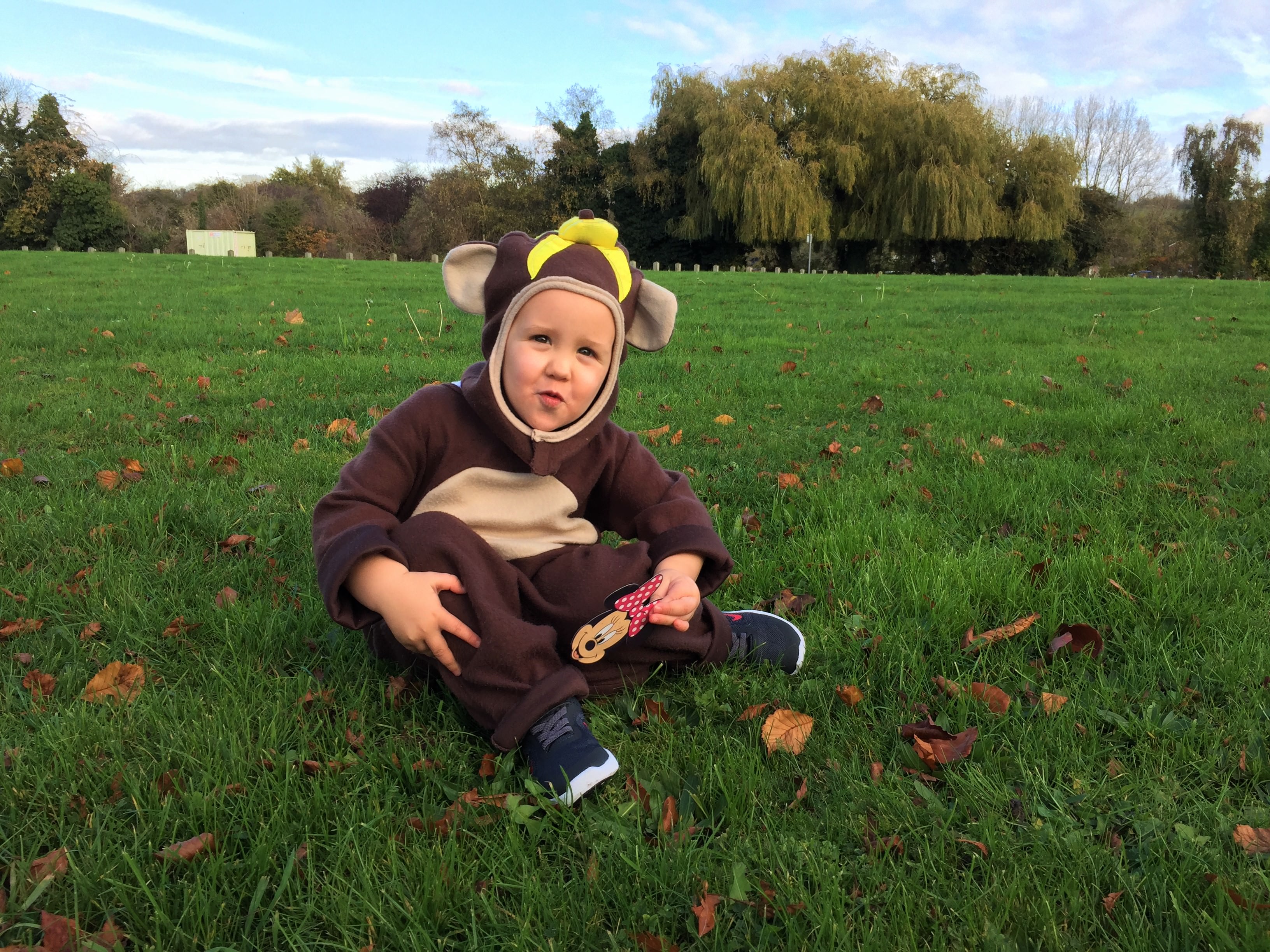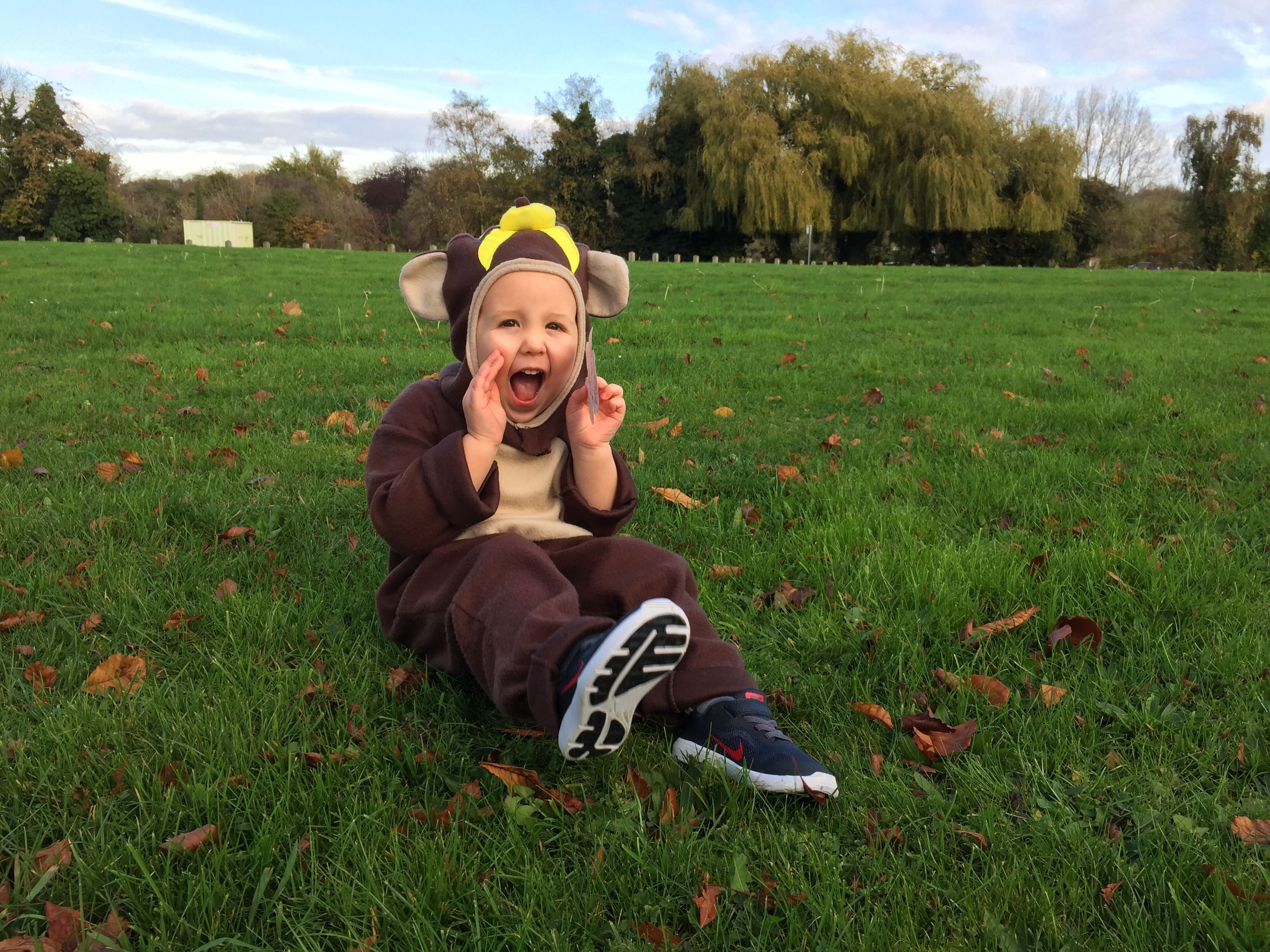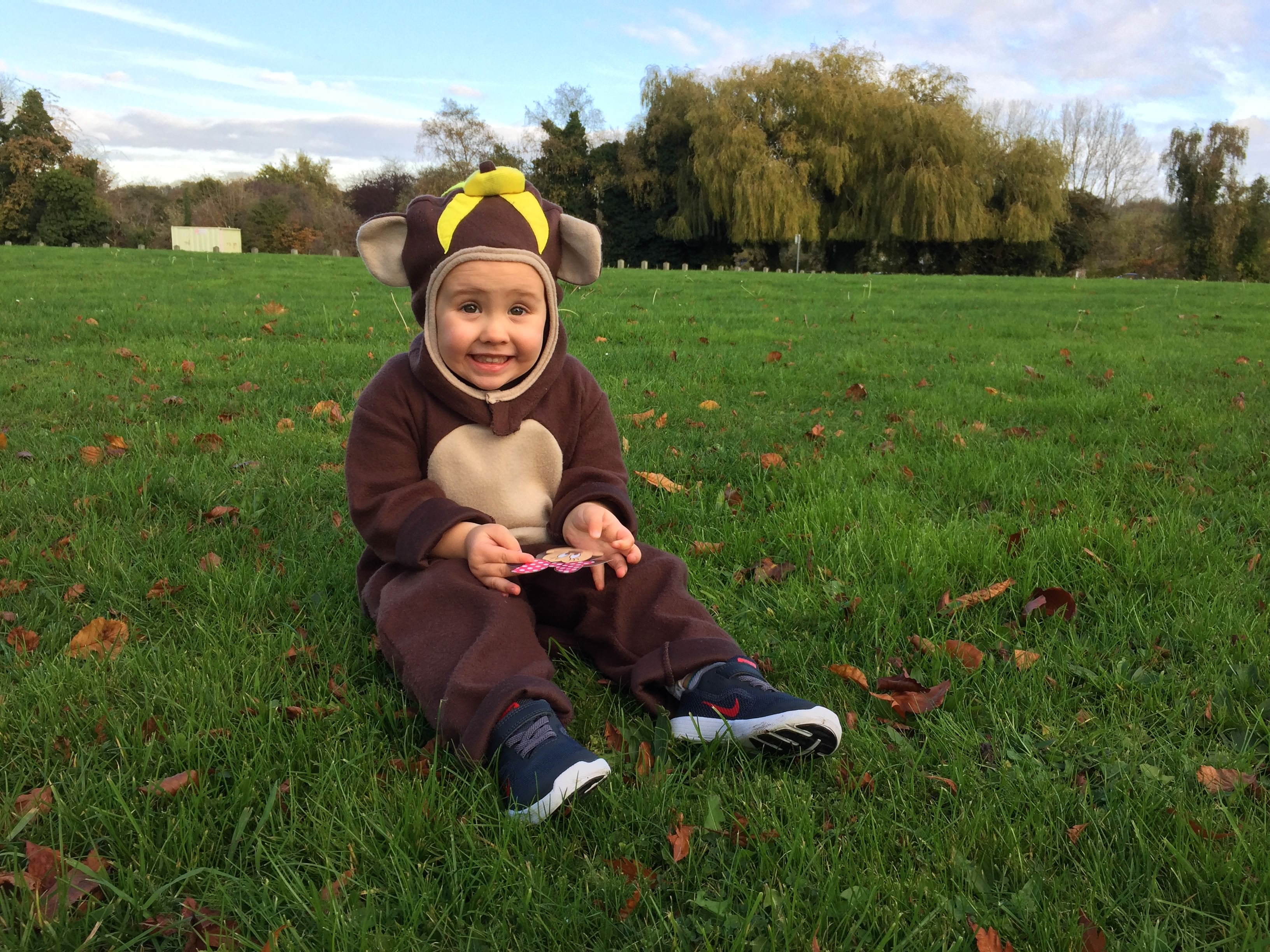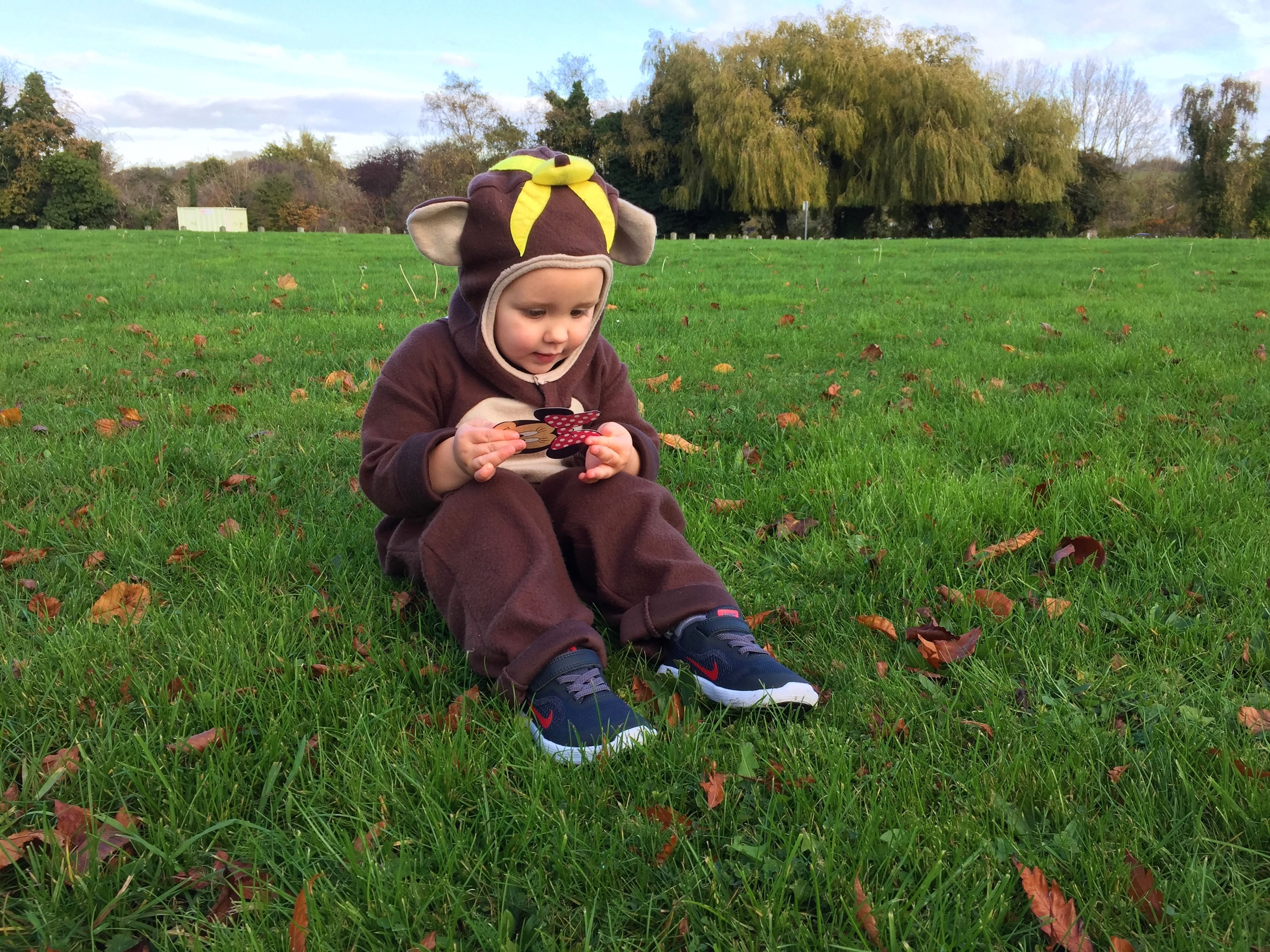 Linking with Donna What the Redhead said for the Ordinary Moments