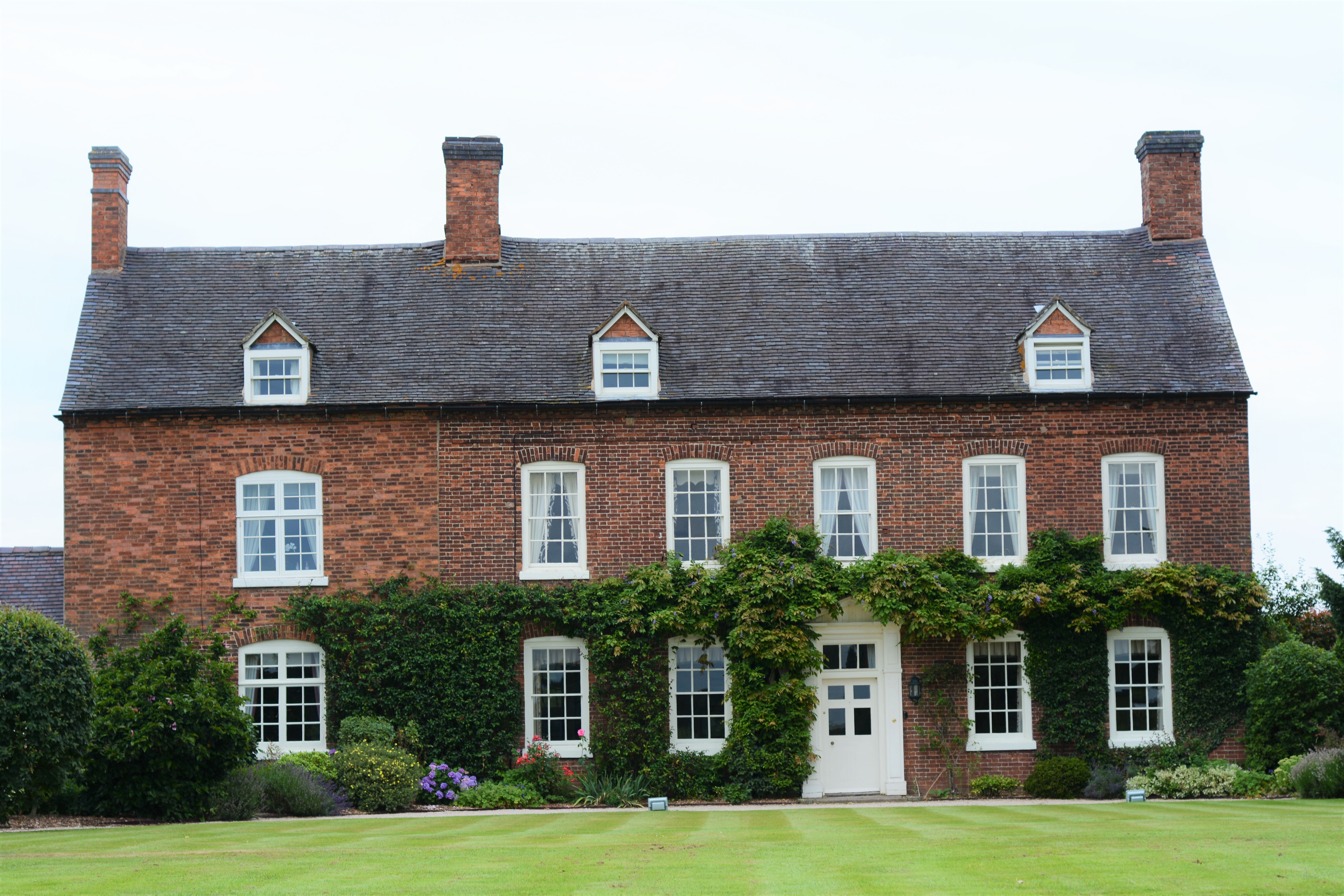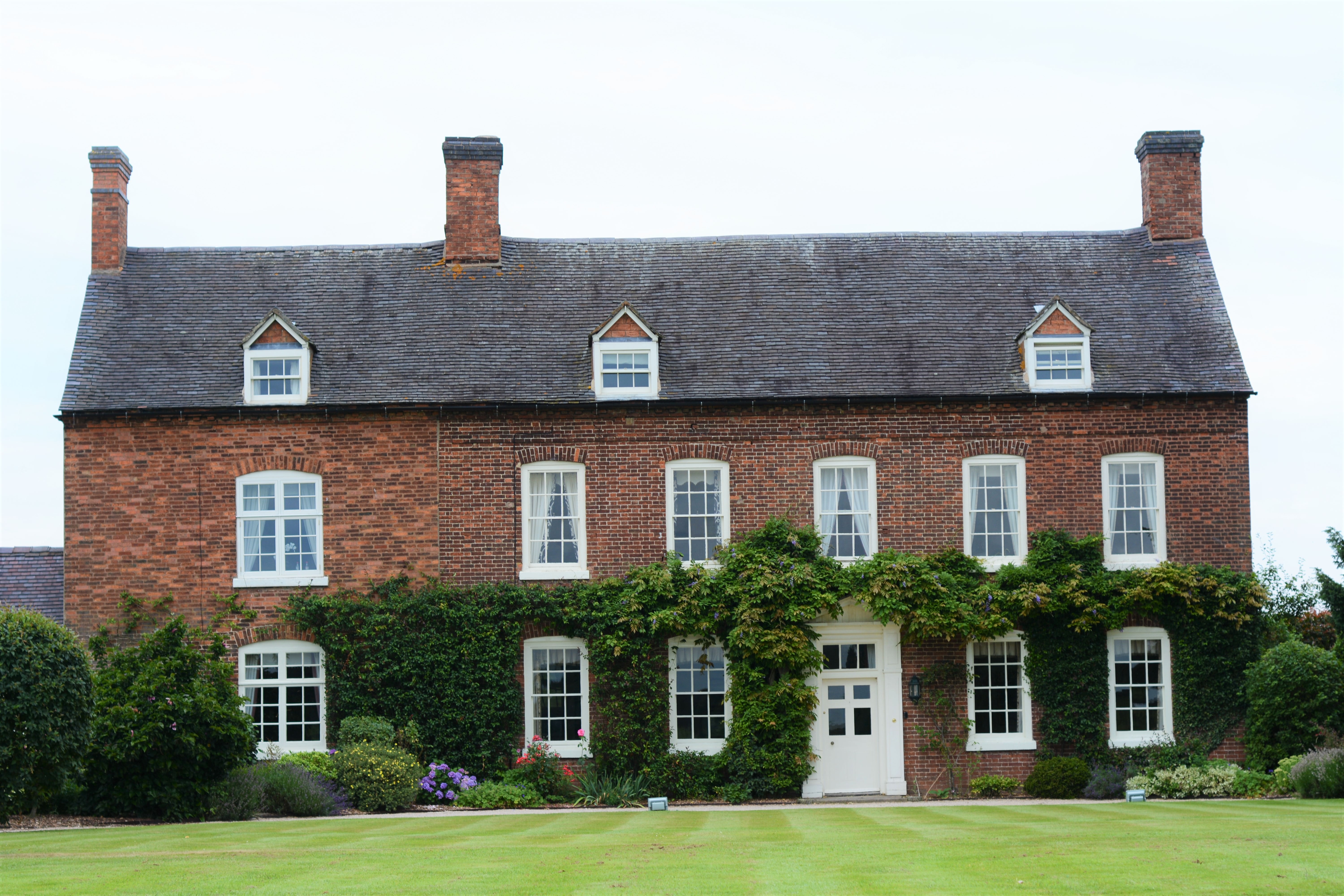 On 1st August 2009 at 1.45pm I pulled up the long drive leading to the most beautiful place. Past the golden and green fields around me that seemed to stretch for miles and with tyres splashing in puddles from the incessant rain that had descended on that first day of August. That day also known as our wedding day!
The white car pulled up with me, my bridesmaids and my Dad whom all made the journey together, I got out and had photos, I know that I did, I have the photos printed in an album under the coffee table to prove it, I even have it on video for all to see, but the moment is blurry. I don't remember the words that my Dad said as he helped me out of the car, the buzz and bustle of everyone around me, of the owners who greeted me with their ever friendly faces and helpful disposition, as I was ushered into a room to see the registrar, it all just echoed in a sea of noise and smiles.
All I could think was this was it. This was what the 357 days of planning had all been about and I just couldn't wait to walk down that aisle, to become Mrs Steer and probably most of all to see the venue I had dreamed about from the day we had walked in! We crossed the courtyard covered with huge umbrellas and holding my white dress up out of the forming puddles, I watched my bridesmaids enter the ceremony room before me as I waited behind the now closed huge curved double doors and exchanged words with my Dad at the top of the stairs. I was so nervous about the whole thing, about everyone looking at me when really I am not much of a public kind of a person but as those doors opened to the sound of the harp, playing the song I had chosen, it kind of felt familiar, I didn't see the people or feel the fear I saw Eddy and I just walked, as strange as it sounds it just felt like home.
Like many couples we saw a lot of venues in the lead up to the wedding, for the short time we were planning I did a crazy amount of research (standard me) and looked for new, exciting and beautiful places to call ours. I was searching for something a little different, unknown or slightly unique. Nothing ever felt quite right though, some were fine and one might have been ok, we might have even booked it. Until we drove to Alrewas Hayes that is.
As much as I am fussy for details, particular about what I see in my head and the desire to ensure that translates into real life, it is also massively about the feeling too. Not just the picture perfect but about the story, about passion and people. I stumbled upon this new venue when looking through a local magazine for places registered to hold a civil ceremony and it suddenly dawned on me that I had not heard of this one before. I can't even describe the feeling that from the one mere picture printed in the tiny section of this seemingly random listing, I just knew. I knew this would be it and I already hoped we could make it work, and that I could convince Eddy!
As we arrived to look around we glanced at each other in Eddy's old beloved red Toyota celica, we were still sat on the drive, yet now we knew. To my relief the look told me all I needed to know and that he finally felt it too. We didn't even have to step foot inside! As we did though the building was a mess, the floor wasn't laid, we walked on wooden planks and the walls were bare plaster. It was a work in progress. But it didn't seem to matter, it was still so utterly beautiful with a sort of homely charm.
The owners Bonnie and Toby were the nicest people you could wish to meet and Toby explained all about the fact that it wasn't quite finished but walked and talked us through how they saw it transforming. They were so passionate about their plans and what it would look like from the big changes of a marquee with floor to ceiling windows looking out onto the lake behind, down to the smallest of details of light fittings and chairs. They shared their knowledge of their own wedding there, the grounds they know so well, where would be great for photos and genuinely cared about what we would want too. This passion shone through more than anything and before we knew it we had secured the date for less than a years time because not only was the venue perfect but we trusted these people we barely knew with the best day of our lives and somehow we just knew they would do everything they could. We actually became the first people to ever book this venue and to see how far it has come in 8 years now makes me proud to say that.
Not only was our day amazing, and yes I am biased and yes it would have looked so different had I had the same pinterest obsession I have now but we have had the pleasure of visiting since too. It is fair to say it has come a long way and is now a truly spectacular and amazingly successful wedding venue but is still family run and continues to keep that feel. I know this because not only did we attend a wedding last year of some close friends of ours (just 3 days before our anniversary too) but we completed our family here.
On 11th July 2015 we held Roma's naming ceremony and afternoon tea there surrounded by close friends and family. 6 years and two children later and of course those friends were different, our lives had changed, not unknowingly, I mean this was always in the plan but you never really know what life will look like or how much it will change do you? As we milled about playing lawn games and enjoying the beautiful courtyard (thank you to the rain that stayed away that day) we marvelled at our life now. Reminisced of the day we exited our reception through a impromptu tunnel of people to stand in the honeymoon suite watching out of the window as our guests left. With the memories of the day but our whole lives ahead of us, the unknown, we left the very next morning man and wife, just us two, and yet now we would be leaving in a very different way, complete, our family, just us four, just the way we like it.
Happy 8th Anniversary Eddy, it's been one heck of a journey, it hasn't always been easy, but it has always been ours.
xx
I don't have any digital photos of our actual wedding bar this one but this is where it all began, how young do we look?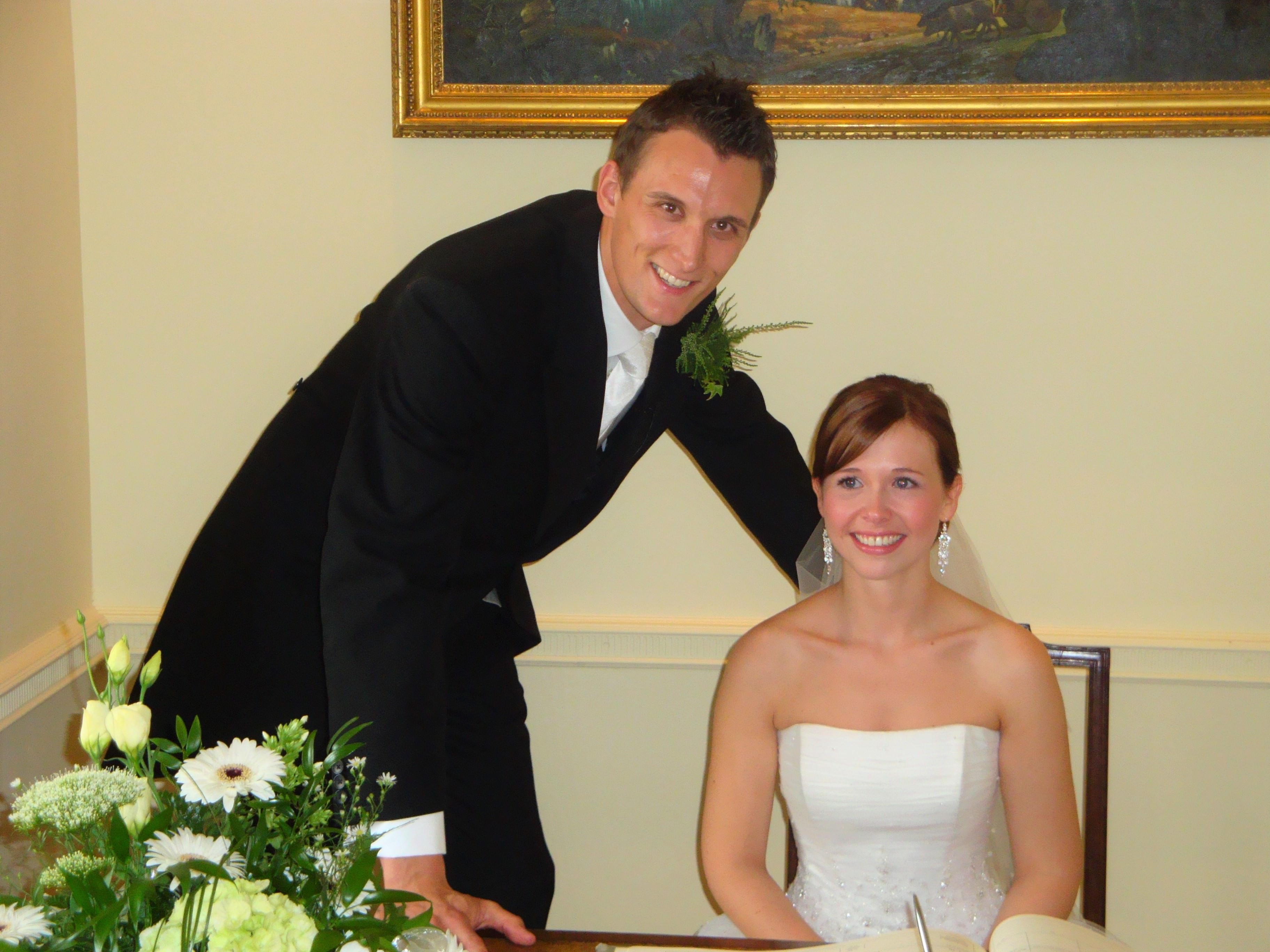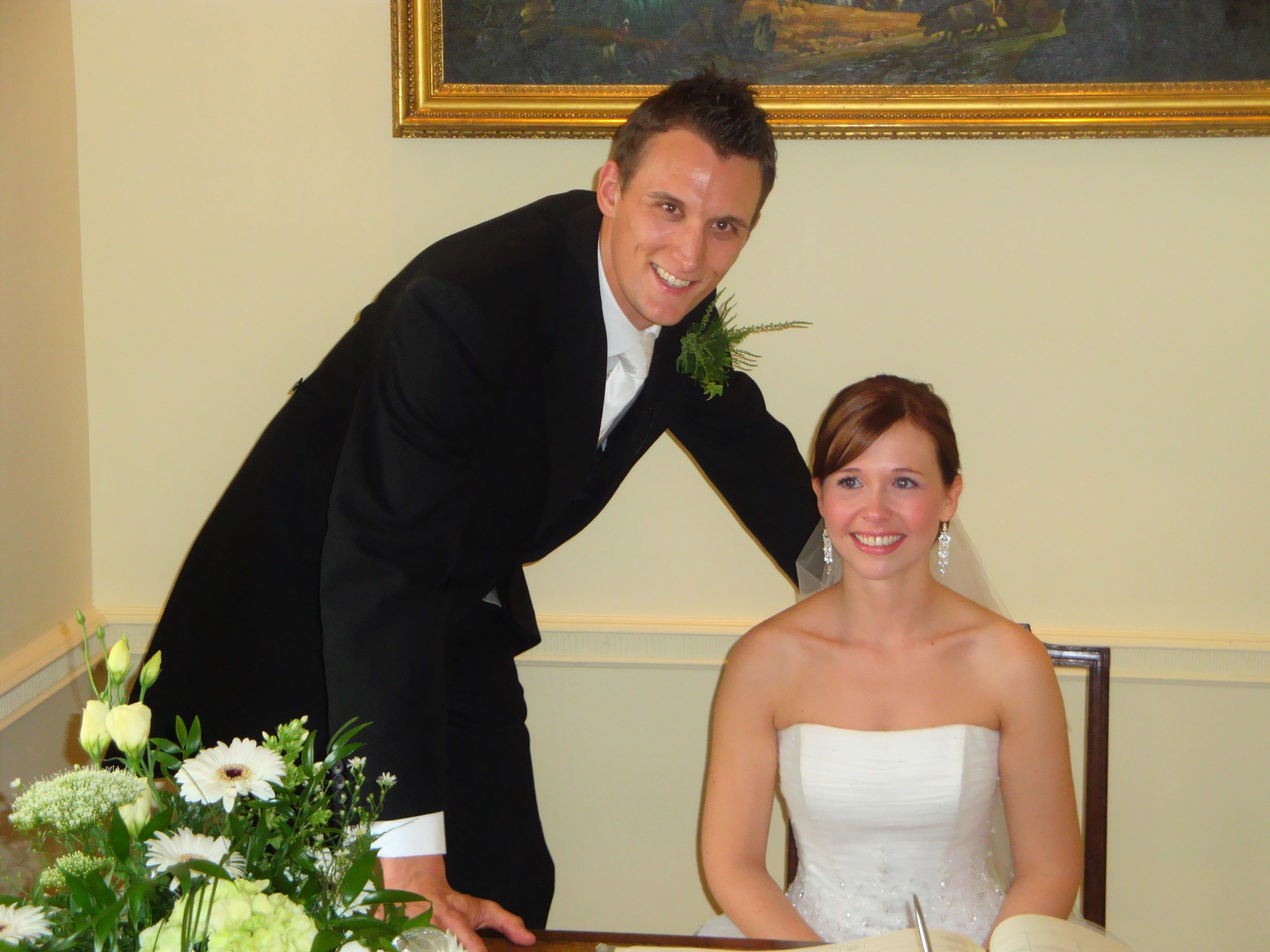 And where we ended up just 6 years and two little ladies later.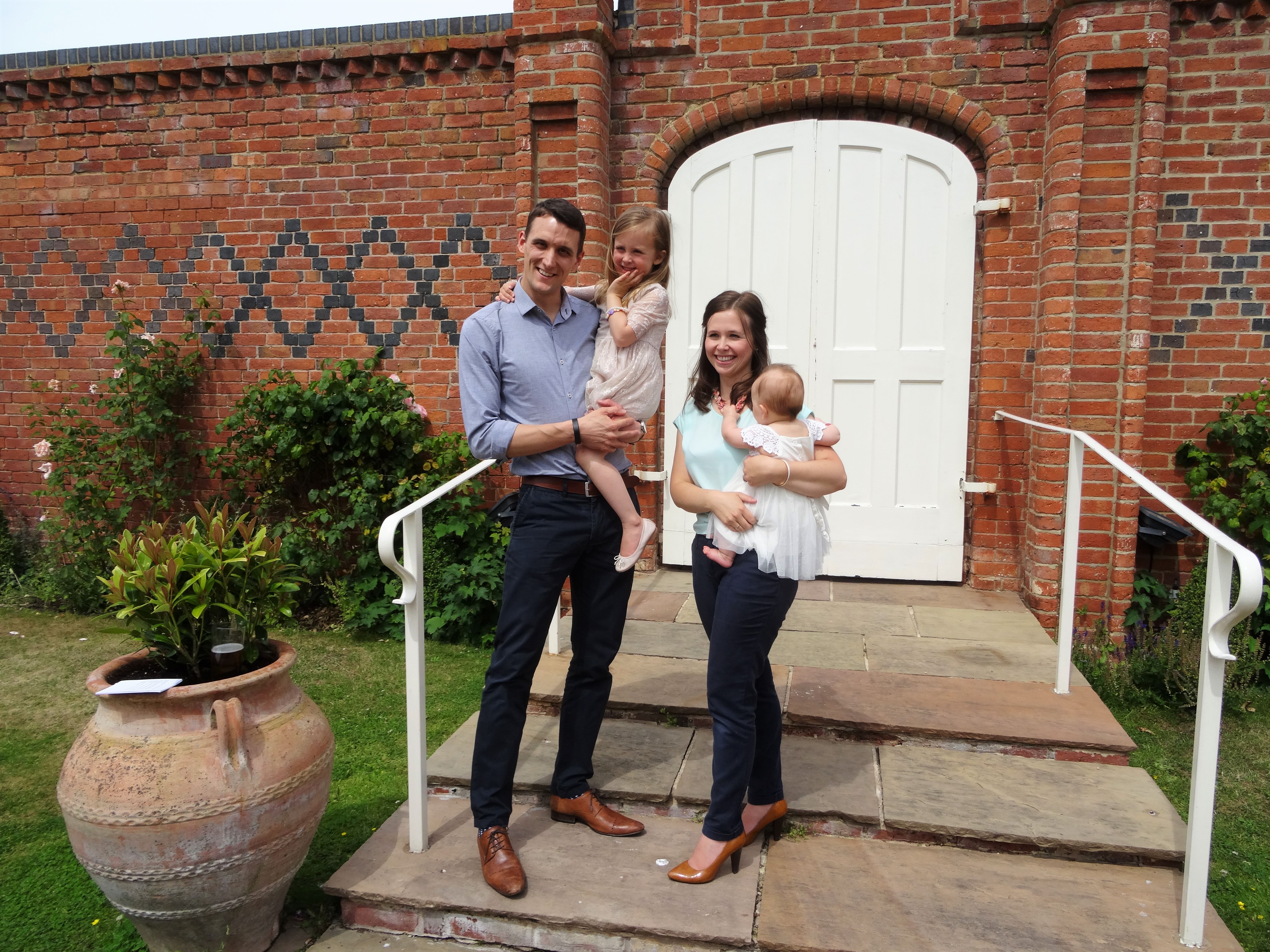 And last year at a close friends wedding where Eddy was best man, without children this time. I took the chance to pick up my camera and not only take photos of the bride and groom but the venue too, for old times sakes.