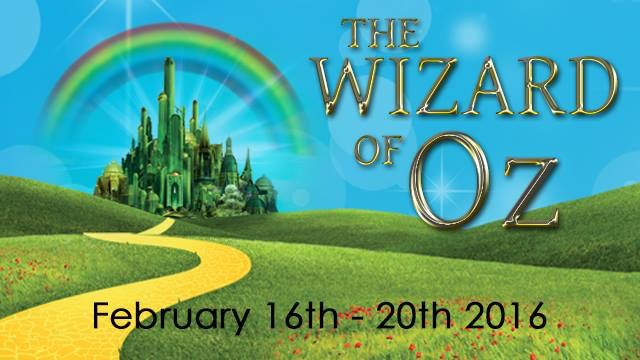 Music has always been a passion of mine for as long as I can remember, pretty much in any form, playing, dancing, singing, you name it. E has inherited that love, she can hear a song once and know the lyrics, tell what instrument is playing on a track or name the artist just by the tone or sound of their voice. Music is a big part of our lives together; from the radio that is always on when we head out on the school run every day and she asks me to change stations to find a song that she loves – to singing and dancing around the living room at any given chance even making up her own songs. The musical taste in this house is very eclectic and we can go from classical to old school R&B within the magic jump of the itunes shuffle.
At E's school before the morning register they have a ritual called "wake and shake" where they play music and have a dance to get them ready for the day. Every day without fail E is so excited that she literally runs through the gate throwing me a kiss and a glance as she races to hang her coat up. If we are ever running late all she talks about is missing wake and shake. This is actually a brilliant bargaining tool when trying to get out of the house in the morning and has definitely replaced shouty mum's "just get in the car!!" – always a bonus. So at home in the mornings whilst I get everything ready for the day, packed lunch, book bag, take stock and ensure I have brushed my own hair and teeth – the children's have their disney/nursery rhyme music on. Both Little Ladies sing and dance to their hearts content and it is a lovely time for them to share before they are parted for the day of school.
We have got into a bit of a routine in the mornings here as just before we have to leave E asks to do our own "wake and shake" to supercalifragilisticexpialidocious (yes I did have to google that!!). So we put it on, sing at the top of our voices, dance around the house and tweak one another's noses. It really is a simple thing, but it makes us all laugh, relax and start the day in a positive way. It is 2 minutes and 3 seconds of pure unadulterated fun, and we love it.
I have also always loved musicals, another trait E has inherited with her favourite films being The Sound of Music and Mary Poppins. In the past I have been a performing member of a local Musical Theatre company and although I don't perform at the moment there are still some firm friends there and I keep up with the company and go to watch and support when I can. E however has never seen a musical herself. It has never seemed like the right time and the years have got away from us a little bit. The company this week however are performing The Wizard Of Oz and I thought at just turned 5 years old this was the perfect time to take her and the perfect show too.
So today we had a date with the matinee performance, a Mummy Daughter date. We set off hand in hand, singing in the car and chatting all the way. E was excited, I was too and hoped that she enjoyed herself.
She did. She absolutely loved it. I sat there enjoying the brilliant show with a 5 year old on my lap, too little to see over the person in front of her, cuddling my arm around her waist and every now and then looking round and whispering "Mum isn't it SO good?" The amazement in her voice, on her face and the concentration that she didn't want to take her eyes off the stage for even one second was like looking into a mirror. That is how I feel about it, and maybe she does too? I sat there thinking that this could be the moment. The moment we remember forever, this is her first show, if she grows up and continues her love of musical theatre and the stage this could be that moment that I remind her was the very first show she ever saw. That I was the lucky one that got to share that moment with her, that got to bottle up the look on her face, her heart beating so fast I could feel it on my chest and her mouthing the words to the songs that she knew. To tell her one day that she sat there and unconsciously tapped her feet to the beat against the chair and that I probably missed bits of the show because the moment right there with her felt so much more special. She asked about all the instruments in the orchestra and in the interval told me about the story – so really I didn't miss anything at all.
We really enjoyed the show together, the brilliant acting, the fantastic scenery, costumes, beautiful voices and the humour. The actual show really was fantastic. There was a full audience, a great atmosphere yet I felt it was just us two. We sat in our own little bubble. In truth, I didn't want it to end, I didn't want this moment to pass us by. When the show finished, when the cast came out to sing 'Somewhere Over the Rainbow' acapella, I melted. I held her a little tighter, kissed her on the head, smelling her hair as she sat on my knee and big fat happy tears escaped my eyes, I felt the warmth on my cheeks and was powerless to stop them. I have heard that song before, many times, today, right there in that seat, the words took on a whole different meaning.
She might not grow to love it, she might discover other things that interest her more and if that is the case I will be right there to support or enjoy them with her. For now though, today, in that seat C21, I was overwhelmed with emotion that I totally did not expect. If that is the only time we ever go to a show, to a musical, then I am happy. Today was perfect, I savoured every moment. She is my happy place. She is my home.
And as Dorothy say's
"There's no place like home"
xx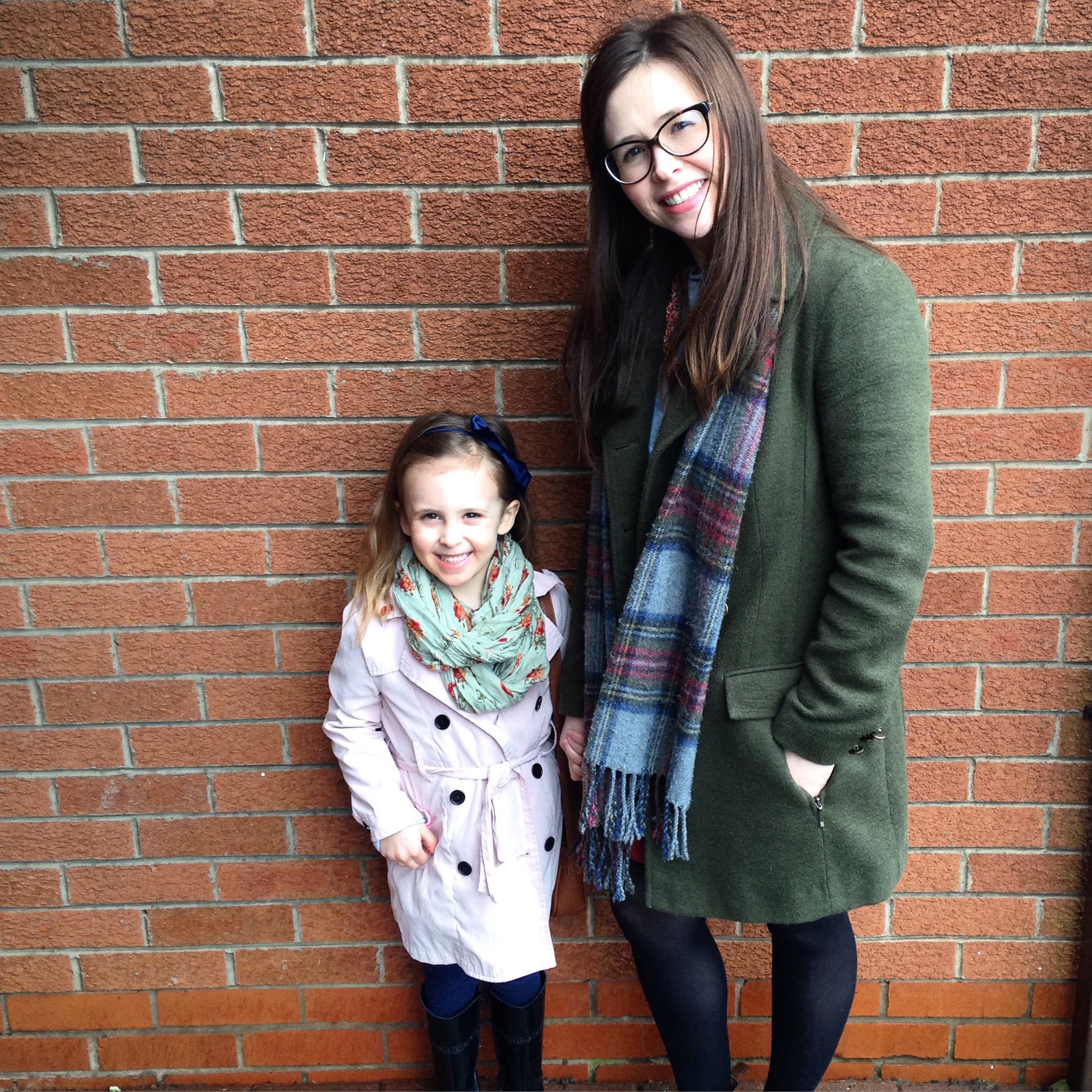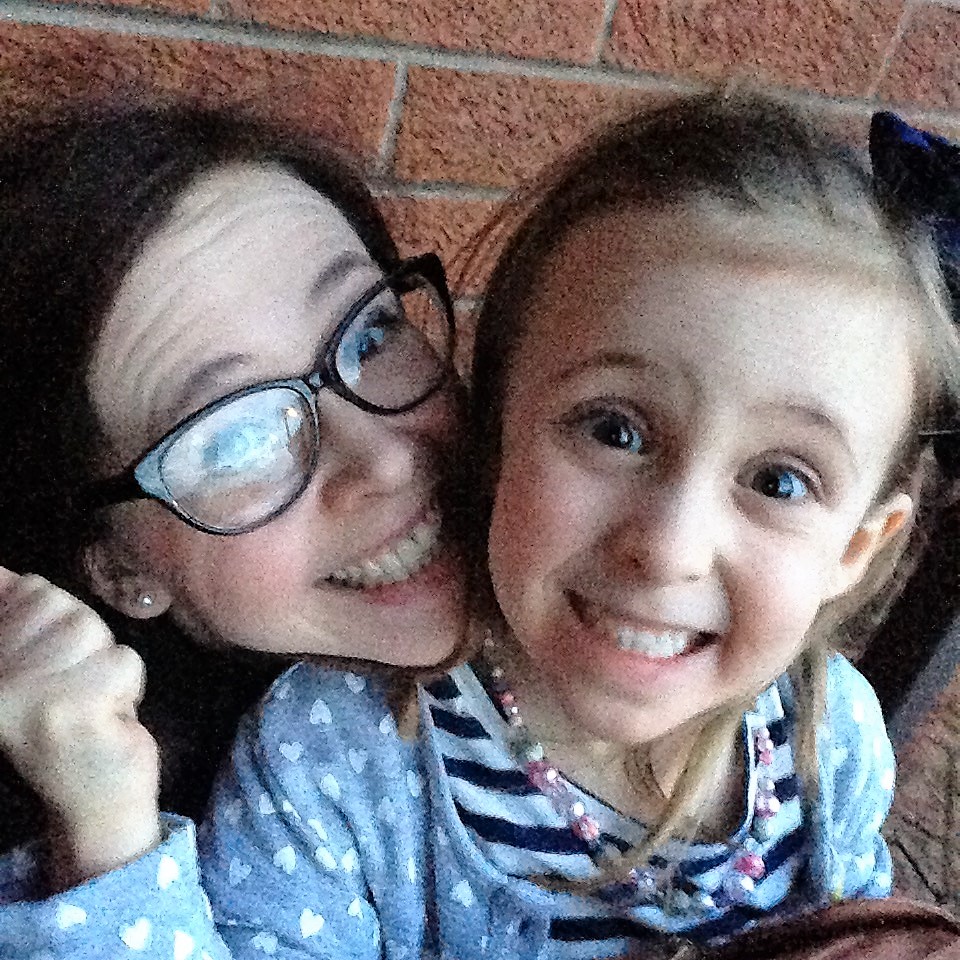 Please forgive the ridiculously grainy Iphone picture in the dark as we arrived home but E was so excited and I love it!
Linking with the lovely Katie over at mummydaddyme for her "The Ordinary Moments"