I open my eyes as the sun peaks through the window, I try to recall the preceding hours and wonder if I got the sleep my body craves. Did I get up once, or twice, or maybe not at all as each night just rolls into the other in a kind of parenting blur and it's hard to distinguish which one was the last. I keep them open, barely, and tell myself this is a new day, it will be a good one, that we can start every day afresh and as I hear shouting coming from Roma's room to signal she is ready to start the day I make my way with positivity in mind.
The door opens with a click to a cheeky little one hiding under the covers, and I smile, I pull back the curtains and release the black out blinds so the light of the day rushes in, I lean forwards slowly and say "good morning baby girl". She hears my voice, escapes one eye from the floral duvet, or non at all as she continues to disguise herself under the soft material, she utters the words that whilst oh so familiar to me by now, don't get easier to hear. "I don't want you, I want Daddy."
Roma is a Daddy's girl. So much so in fact that not only is this the way that she greets me of a morning but how the entire day pans out. She asks for him, she cries for him, she refuses to do things for me because she just wants Daddy. The sharp intake of breath as she hears keys in the door of an evening and the squeal that follows is lovely to see, it is endearing and so nice for Eddy to experience that greeting from her. But sometimes, it breaks my little heart.
Don't get me wrong I know that she loves me, I know that she is not intentionally choosing one over the other and I know that sometimes she will ask for me when she is with him, I am not at all stating that my child does not love me or in fact that I would want my husband not to have this strong bond and relationship with her, it is just so alien to me.
You see Eva is a Mummy's girl, she has always been drawn to me and any problems that arise are usually under my wing to resolve. Whilst of course sometimes this is suffocating and I will admit over the years has somewhat frustrated me (ironic now right) it worked, because I am the main caregiver, I am the person who deals with the scrapes and the mealtimes and the simple every day, so it works and I kind of thought that was part of the reason why in the first place. I am the every moment parent and whilst Eddy is absolutely 100% hands on, gets to do so much with her and have so much fun too, he is out at work all week.
I never really gave it much thought beyond a kind 'don't worry about it' smile across the room as she ran to me over him when she banged her knee, 'she loves you just as much' whispered at bedtime when she moans that I am not reading the story tonight, or the 'you got this' hug as she cries for me not to go out and why can't she just come with me. It's that thing that as a Mother you roll your eyes at, when you need a guilt free night out, a quiet bath or a delirious trip to the supermarket, alone. You concentrate on you leaving and not what it feels like to be the parent left. Yet you know that within 2 minutes they are playing football in the garden with smiles as wide as their ears and shrieks of laughter heard for miles. And neither of them even remember.
I never thought on it and how that feels for Eddy because that was the life that we lead and the choices we had made as a family. So when I had another child and I am lucky enough to have been at home being the main caregiver again, why wouldn't I have one of the same. Me and my little ladies. It may seem silly and naive but it honestly didn't even cross my mind that I would be dealing with anything less that the same again, same me, same experiences, same set up, same care. What I didn't bargain for was a completely different child.
Roma has pretty much always been a Daddy's girl and maybe that was inbuilt or maybe it was born from the fact that I would try and ensure Eva wasn't missing out after being the only child for 4 years and soaking up the time before school. That actually I miss her now terribly and so sometimes I take her off for full conversations or to do her homework in peace and therefore have unknowingly created this strong bond between them. I guess in that sense we will never know, but these past few months it has become so much more apparent. It feels less like she just prefers him now and more like she doesn't want me. She goes to Nursery one day a week and Daddy picks her up, she goes to Grandmas one day a week and Daddy is always here when she gets back, she literally walks past me to find him and as I am scrambling to eek the most out of the days we do have together, she spends them still searching for him the whole time and I find myself questioning everything. Questioning if she is getting everything that she needs and wondering what I must be doing wrong.
I've tried not to think on it. I have tried to shrug it off. I have tried to smile that we have 'one each'. Yet it doesn't feel that easy. This week she has started saying something which breaks my heart even more and brought it all to the forefront again, and I don't know how to get through to her that it is not the case. "I like Daddy, and you like Eva" she says, over and over again. It seems that in her head that is how it works, that we are divided, that the fact she clearly prefers Eddy right now means that by default I prefer Eva. It is so black and white in her head that I cannot get through to her that I like her too, that we do not in fact have a favourite at all and yet to her innocent little 2 year old mind that is clearly not the case.
I'm so acutely aware that before I know it she will be in school, that these years go by in a blur, so very fast and yet are some of the best ones. They are the ones I will want to claw back and revisit, and maybe that's why it feels intense. I don't want to waste them wishing that the end of the day would come and I could feel a little less unwanted. I want to soak her up and appreciate that these times will not last, I physically ache to hold her in my arms when she is poorly or sad, to feel her touch against mine, to snuggle her deeply and make the world seem a better place, to right any wrong that she has or indeed be the person who can make her belly laugh and collapse in a heap on the floor. That is the person I know how to be.
I am not that go to person for her, I ache to be, I ache to have known I would not get this again, but I am not. She doesn't need me in the same way and she, she is doing just fine. She's happy, she's healthy and despite the moaning about wanting Daddy we have good days together, but it's in spite of me and not because of me. I know that probably seems silly and I do not doubt that she loves me of course, I am just not that same person that I am to Eva and that is something I really struggle with. I feel like I am learning all over again.
And learn I will. I have been through this so much this week and whilst nothing is going to change the fact that sometimes it hurts, that as much as I love the bond that they have (and I do) I kind of wish it was a little more 50/50, I am learning. Learning not to take it personally, learning to try and get through the days and enjoy being together and learning not to think on about the fact she would prefer another person. Learning to nurture the amazing bond they share, learning to see how it helps include Eva too, learning to set it free and most of all learning to actually love this about my little Daddy's girl. You never know maybe I will start to learn to take the bright side and sit and relax in the evening sun with a book whilst they soak up the Daddy time together too, with Eva by my side of course!
xx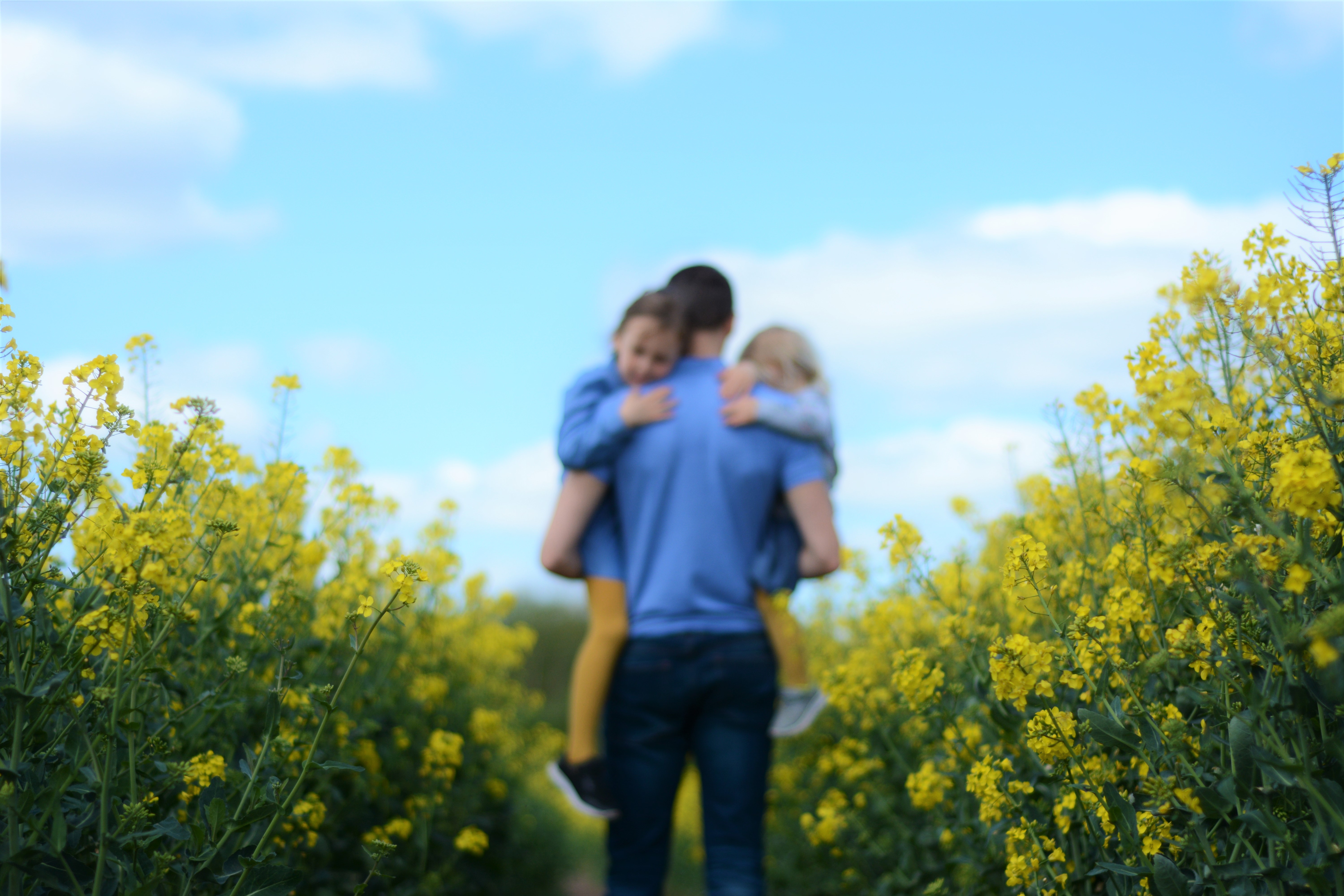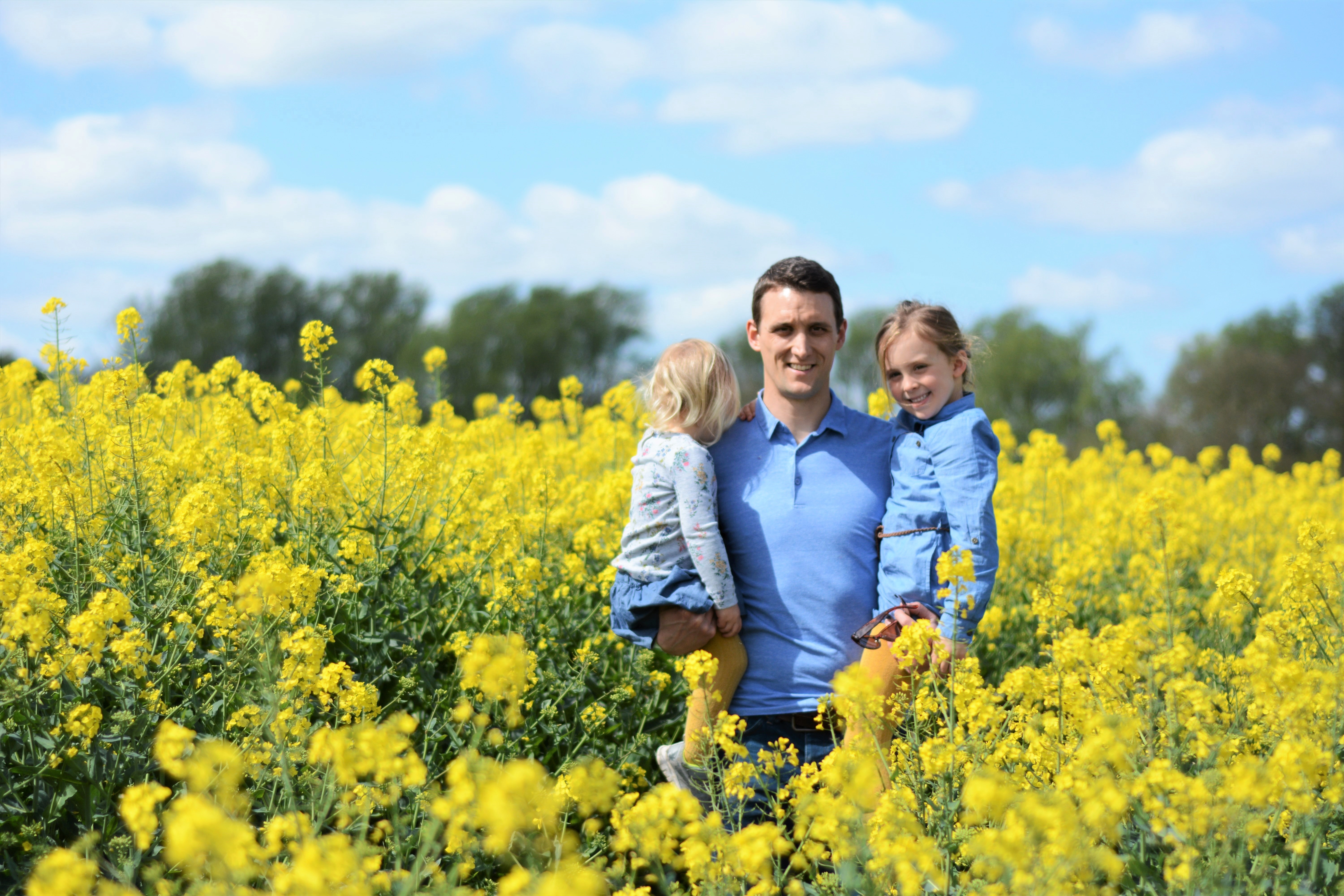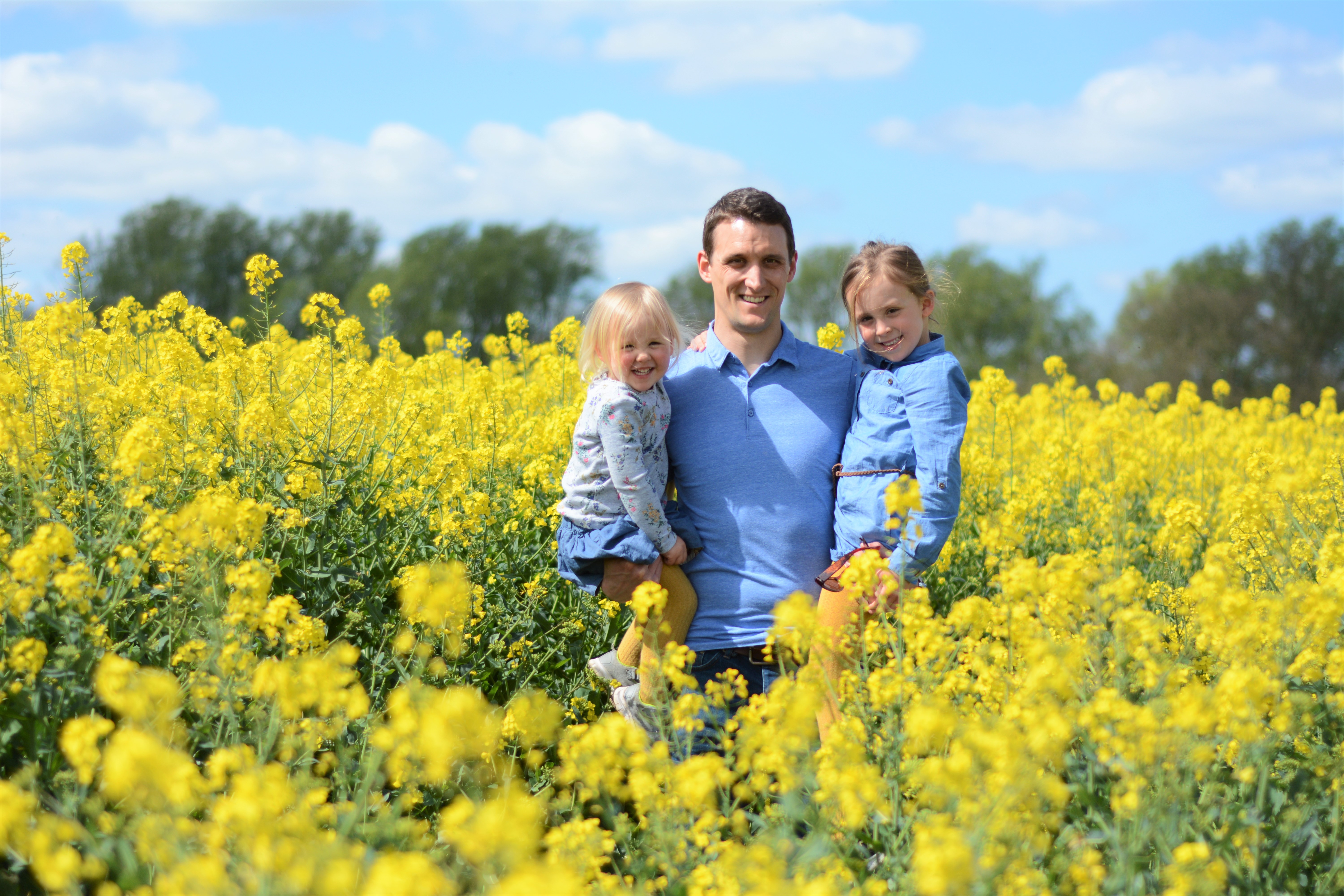 Linking with Katie Mummy Daddy Me & Donna What the Redhead said for the Ordinary Moments