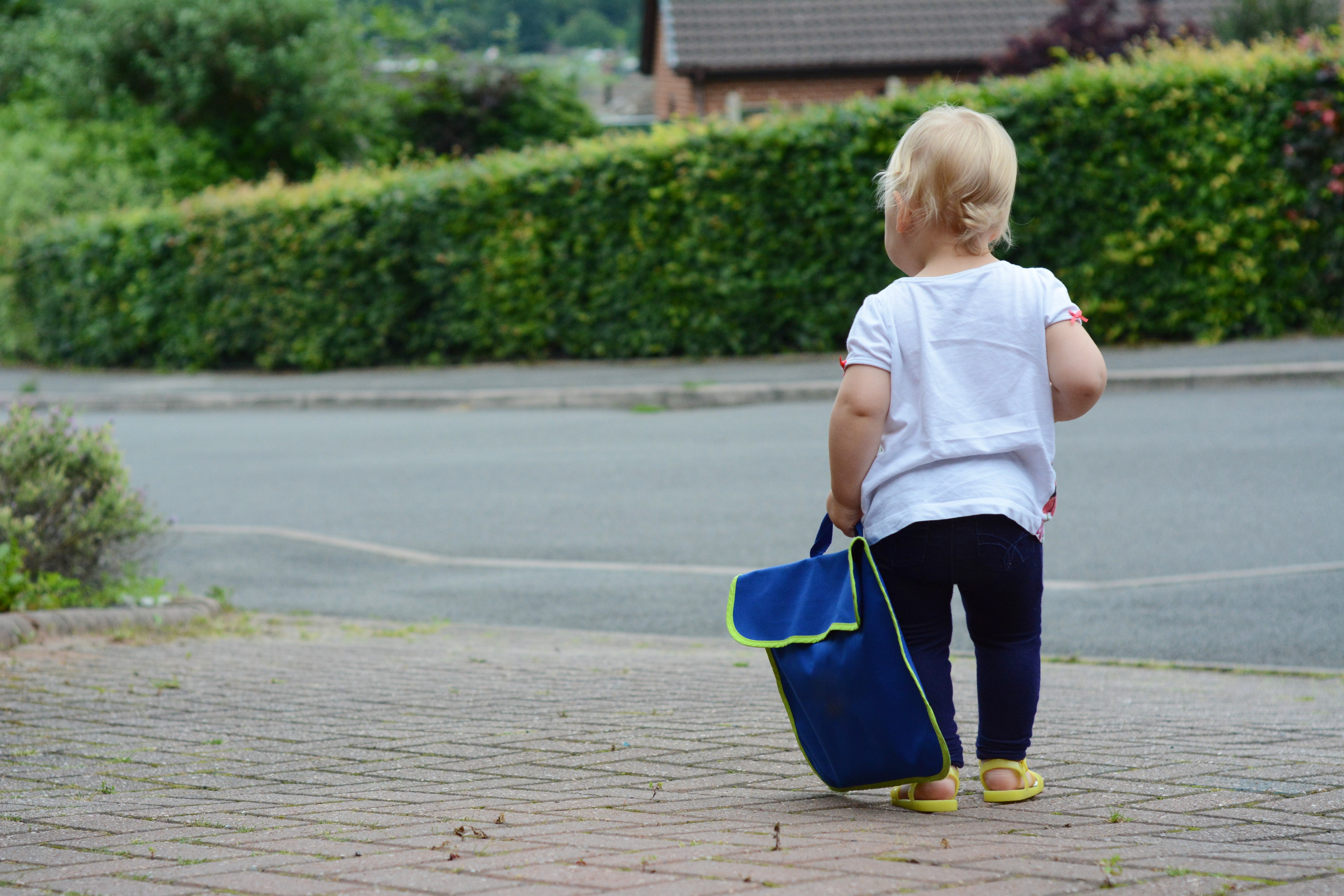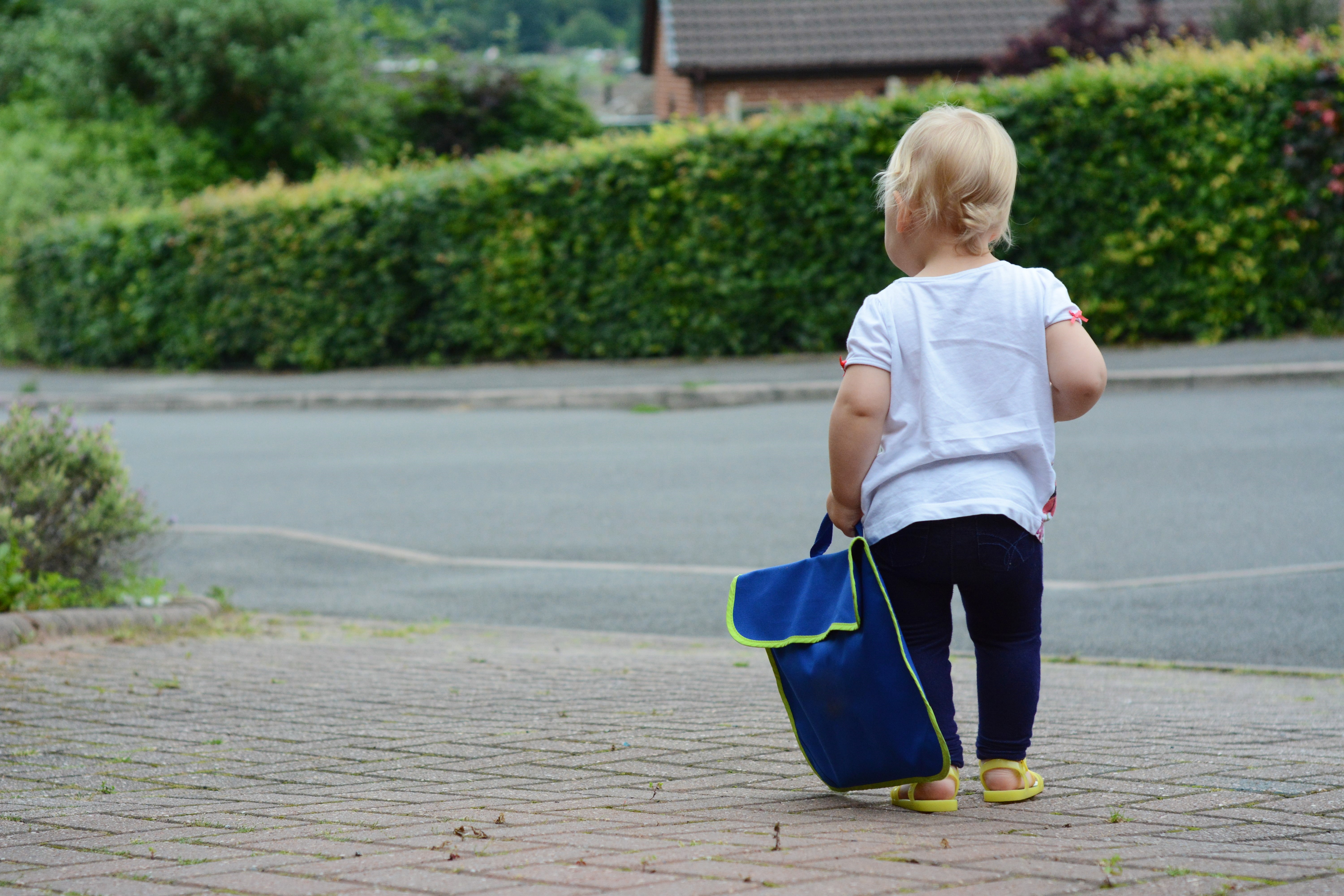 There is nothing like an un-ordinary week to remind you that with children, even in the most extraordinary of times there will always be the ordinary, the usual, the mundane. These are the moments I will miss when they pass in the blink of an eye and I can't remember, and indeed are the moments I have missed this week. I have sat in bed for the past 6 days and missed all the ordinary life going on around me, downstairs, outside, in school. I honestly hate the school run, every single day it surprises me, even as we edge closer to the end of the first year it comes as a shock that I really have to do this every single day and say goodbye to my girl whom I miss so very dearly whilst she is at school all day. I know I shouldn't say that and I should let her have her time, her day and I do, of course I do but I just miss her terribly.
I admit that I would love nothing more than to rewind the clock to the 4 years and 9 months that I cherish, that I so vividly remember before school became such an ordinary moment of ours. I would soak it in and somehow enjoy it more. When we had the freedom, making our own rules and loving life. We'd have breakfast in our pyjamas or have a bath at noon, lose track of time because we were engrossed in craft, painting ladybird stones or up to our eyes in science experiments born from my pinterest addiction. Go on days out, adventures or holidays and then of course the wonderful 7 months and 4 days of life with two, with limitless and unhinged joy.
To my littlest lady though the school run is just an ordinary part of her day, since she was 7 months old every day, 5 days a week she has accompanied us. That necessary car journey that she takes in her stride come rain or shine, sleepy, awake, grumpy, poorly or mostly happy as anything; she is used to it. She has learnt to walk up that little hill, to talk, learnt about dogs, and trees, and road safety and how to charm every child and adult she sees.
I do love our mornings now, generally we are up and ready for 7.30 when Eddy heads off to work as we eat breakfast and have an hour till we have to leave. We have time to play, listen to music, dance around and spend that relaxed time together. Come 8.30 and something changes, we head off out of the door with everything we need and then our day really starts. There, just there is where this moment began, this obsession between my littlest lady and her big sisters book bag.
This is a moment that never fails to make me smile no matter how many time it occurs – the little feet that follow Eva around as she gets ready to head out of the door and utters the words over and over again in the exciting urgent manner of a 1 year old shouting "book bag book bag" because it goes without saying that when you are 1 everything is said twice…..or a hundred times!
From the very first time she said it all those months ago before she had even turned 1 and almost every day since she has asked to carry that little blue bag. To join in on the tradition she sees her big sister doing, to be a part of it and to show her the way. To see them walking up the hill hand in hand is so sweet, with little R holding it and trying not to drag it on the floor as her little legs match the size, and that Eva lets her and behind the rolling eyes there is a proud smile. She laughs when we have to wrestle with her and explain at the gate that Vava needs to take that to school and she can have it again later. And realizing that even at her small age she totally remembers as come 3.15 there she is ready to receive the bag again like it is her property once more.
This small bag that seems so special, that closes the gap between school and home and is something for them to share. Then no sooner have we entered the house, all memories of the school day are behind us, we pick up where we left off of a morning and it is tossed aside, in the hall, in the kitchen, alone, forgotten entirely…..until the very next day.
xx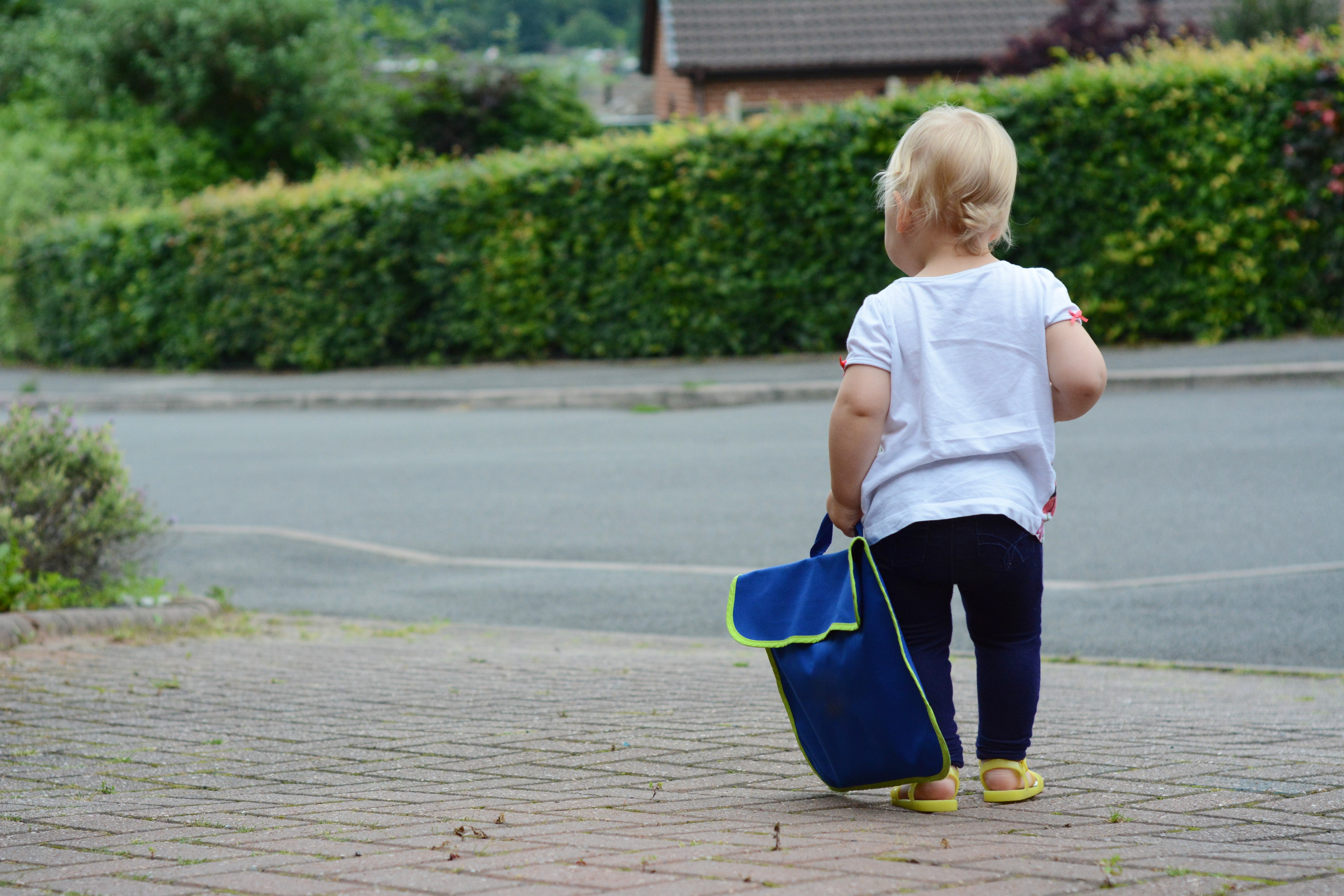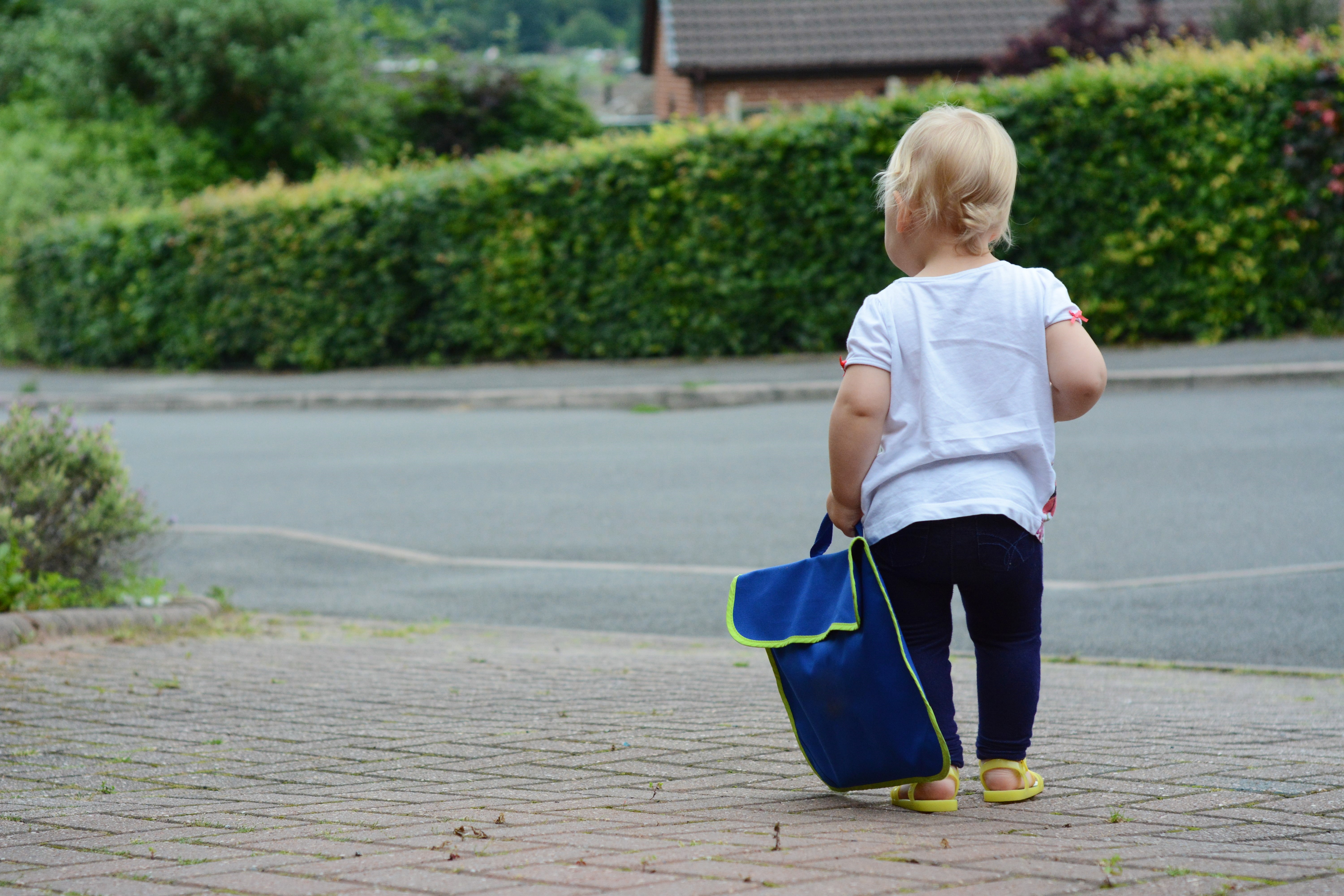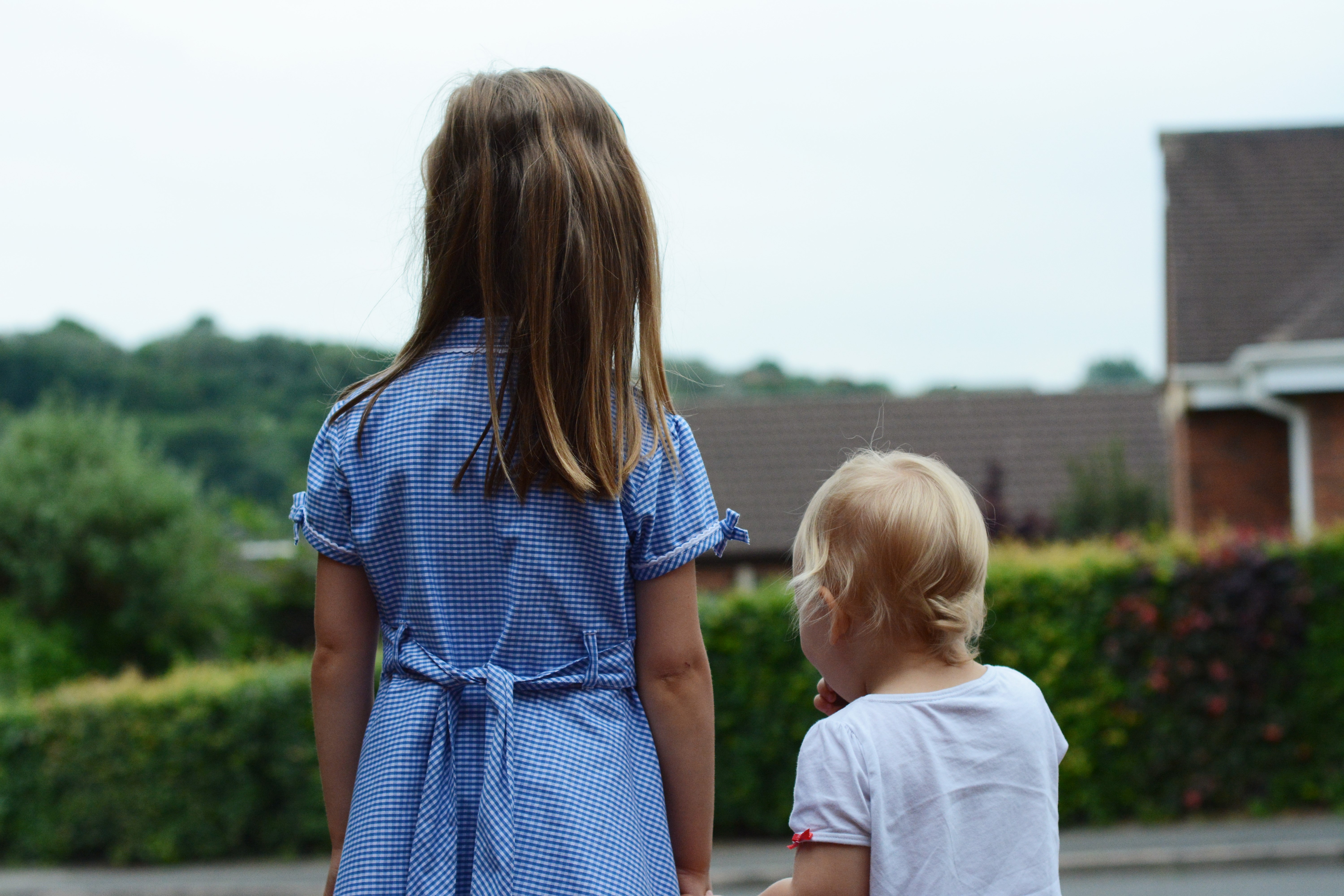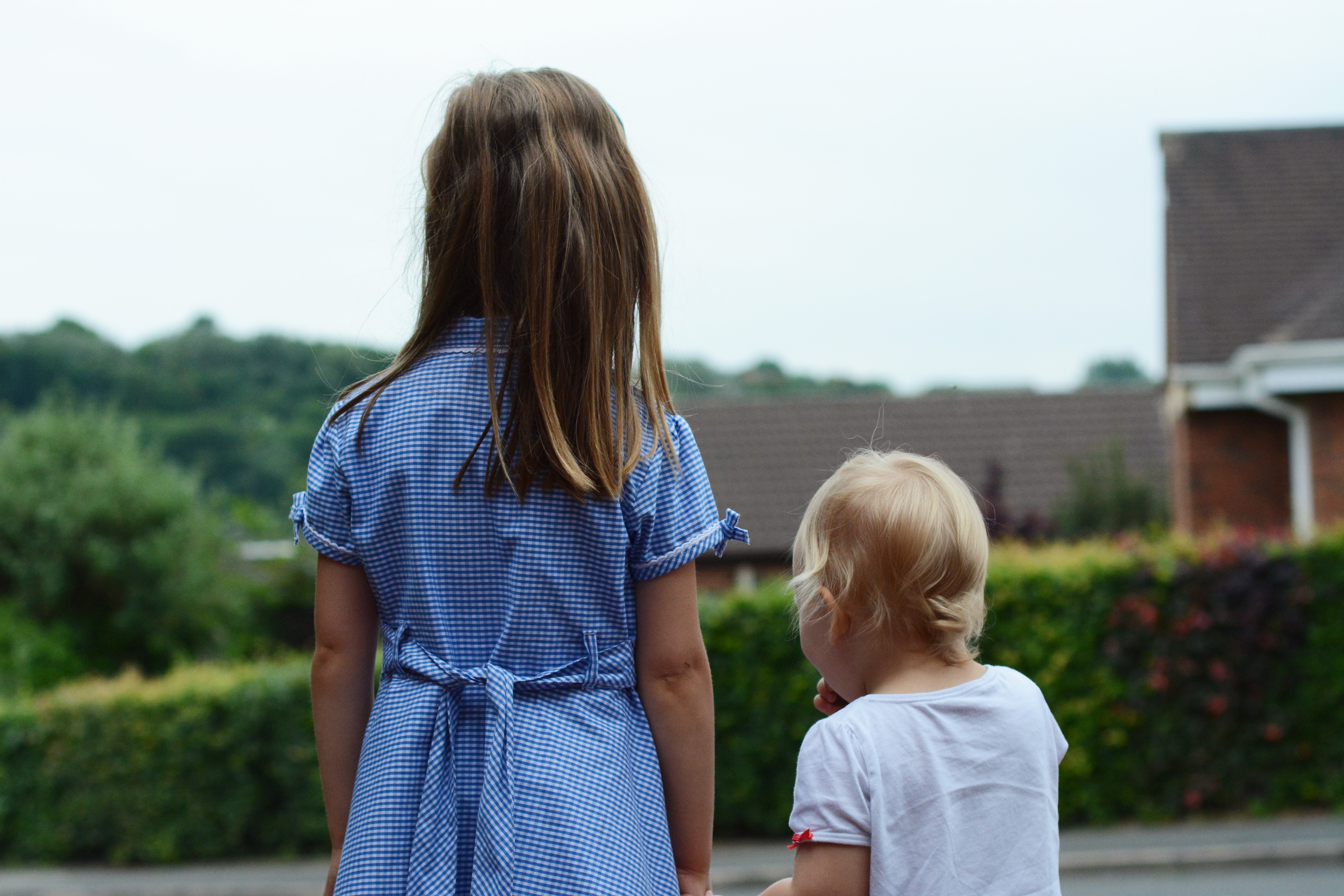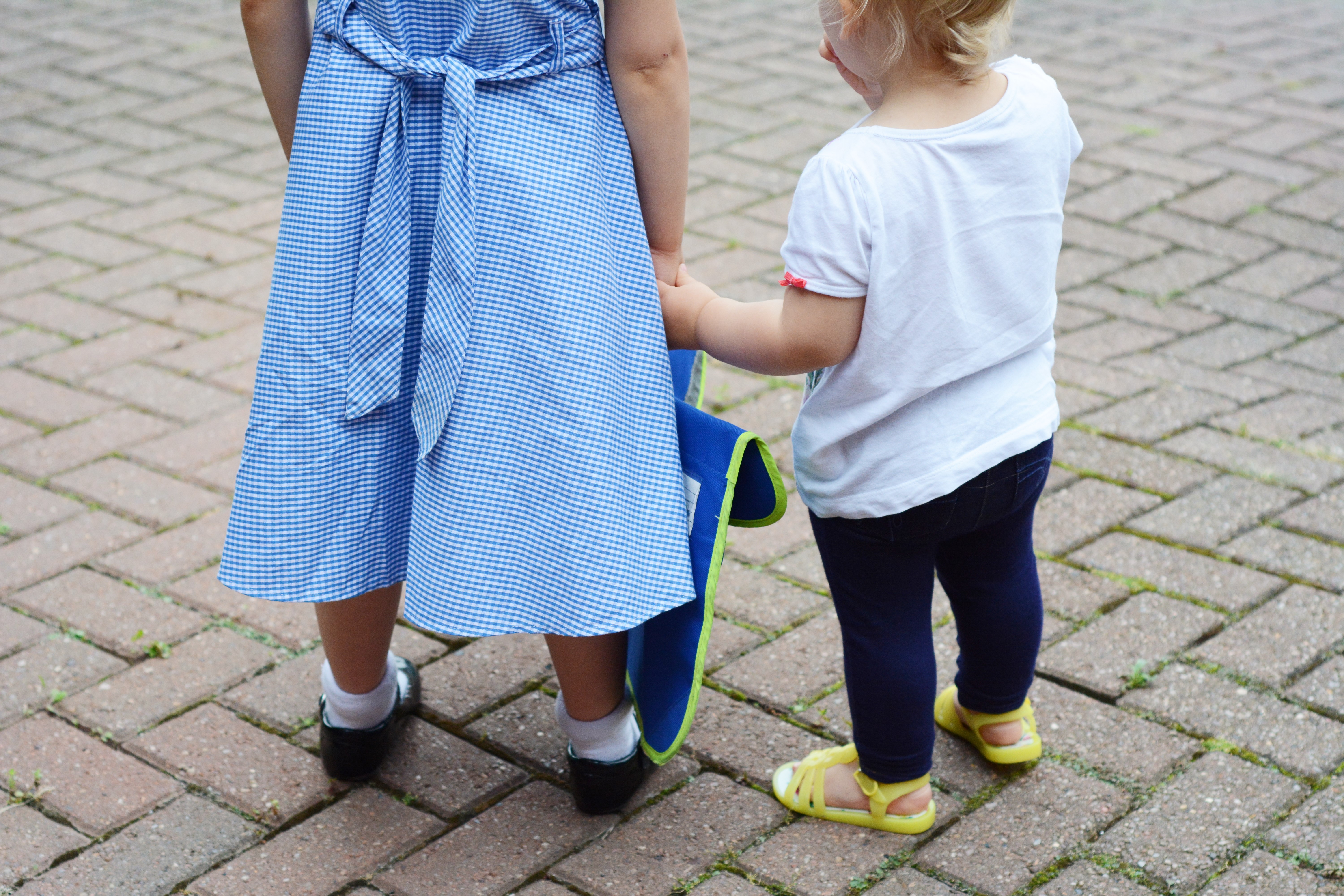 Linking with Katie Mummy Daddy Me for the Ordinary Moments
Follow Me on Bloglovin'