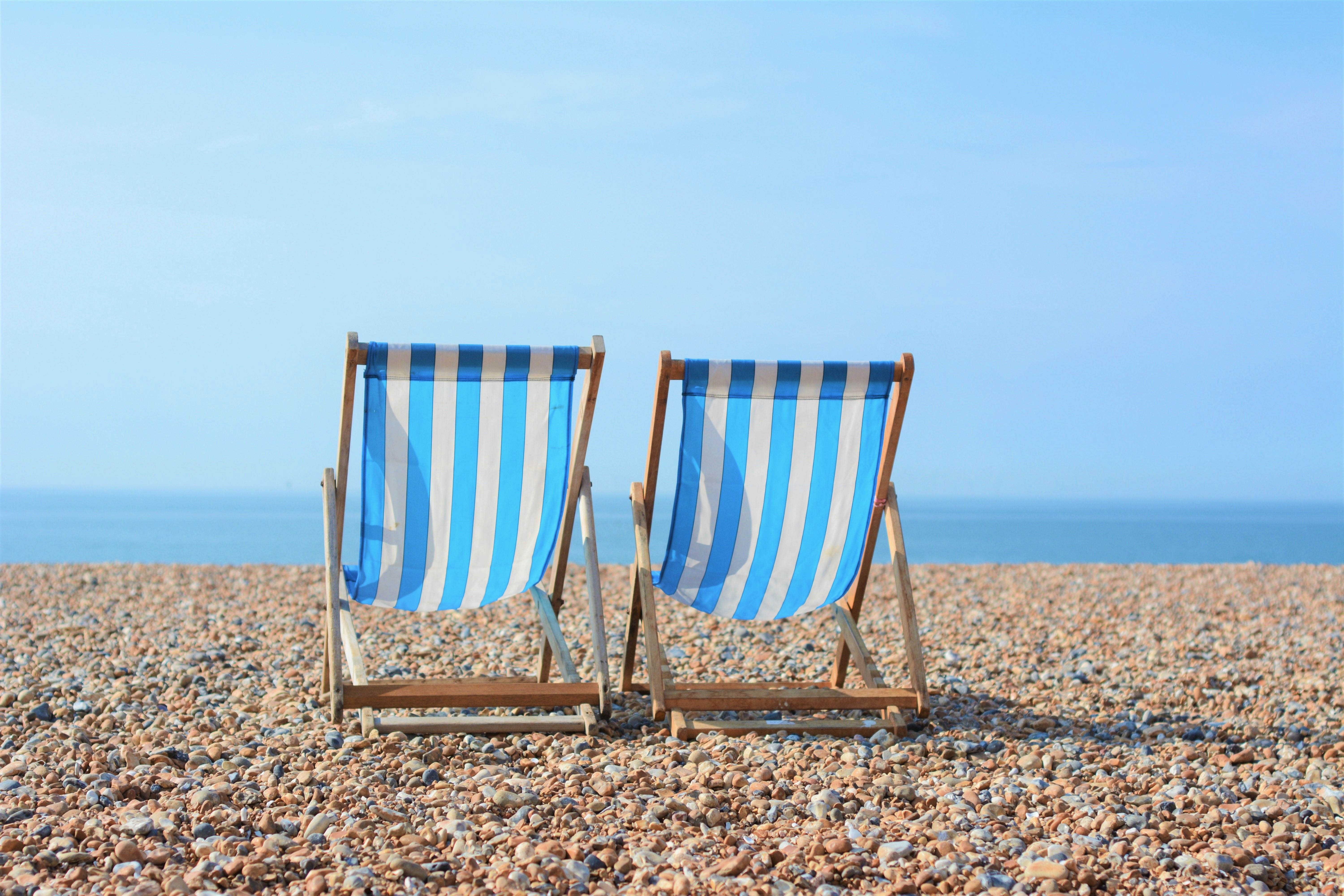 Brighton is a place I have wanted to visit for a long while. I am not even really sure why but the fact that it is about 4 hours from where we live just has never made it feasible before so when we were glamping in Surrey a few short weeks ago and Eddy suggested that a day trip to Brighton was a good idea I jumped at the chance, and the girls are always up for a seaside visit.
So of course this was out first stop, the beach. It was such glorious weather that actually it was where almost our whole day was focussed. Which is never a bad thing is it? It is an entirely pebbly beach which whilst tricky with a pushchair and explaining to a toddler why there is no sand and they can't make a sandcastle, I absolutely loved it. Gosh I hate sand so to me this is the perfect way to do a beach day!
The children dipped their toes in the water, skimmed stones and chased seagulls whilst we watched and I took photo's of the iconic deckchairs, because you can't go to Brighton without doing that right? After a second breakfast and coffee stop in a beach side café we headed to the Pier which even from the beach you can hear the music and this definitely lured Eva in.
We played games on the pier, Eva put her head through ALL of the typical seaside pictures and they both, ok we all, loved the arcade, more specifically the 2p machines. The joy on their faces bless them was so cute. This is why you do the slightly cheesy touristy things though isn't it? To keep small children happy. Eva was fascinated watching the high rides whirling around in the sky and we stood on the pier for ages watching people zipwire down the beach.
After having chips by the beach for lunch, a seaside staple, and realising we couldn't escape the heat in the sealife centre as I had just that morning taken the merlin passes out of my bag (oops) we walked to Brighton Pavillion. As Eddy tried to find a toilet that Roma would go to, again, (taking a recently potty trained toddler on day trips is never without its issues) Eva and I lay on the grass and people watched. We saw a wedding, watched a mini fashion shoot and just generally chatted whilst I reminded her to stop staring, Eva does love to people watch.
On the way back we went to Boho Gelato after seeing recommendations on Instagram. It seems everyone else did too as the queue was a little crazy, as were some of the gelato flavours come to think of it. Eva chose the grape vegan option rather than the chocolate and pear or mango and chilli concoctions and along with Roma's non negotiable vanilla Eddy and I stuck with Salted Caramel and Honeycomb which was lovely. Although I might be the only person to say it was not much different from any other gelato I have had. Sorry Instagram.
We came back to the seafront to ride the carousel and listen to the bands and music that was all around before heading to Jamie's Italian for dinner (where children eat free in the holidays) and I could have a delicious salad that totally made up for the bacon sandwich, chips and ice cream of the day… that's how it works right?! No sooner were we in the car on the way back and Roma was asleep. She successfully transferred for a peaceful night in the yurt and even slept in well the next day, I thank the sea air for that.
We could definitely have explored more and I would like to return one day to do all the things we didn't get around to with tired, very hot children and potty training issues. However it was still a lovely day and I am glad that we took the opportunity to go and make like tourists at the seaside!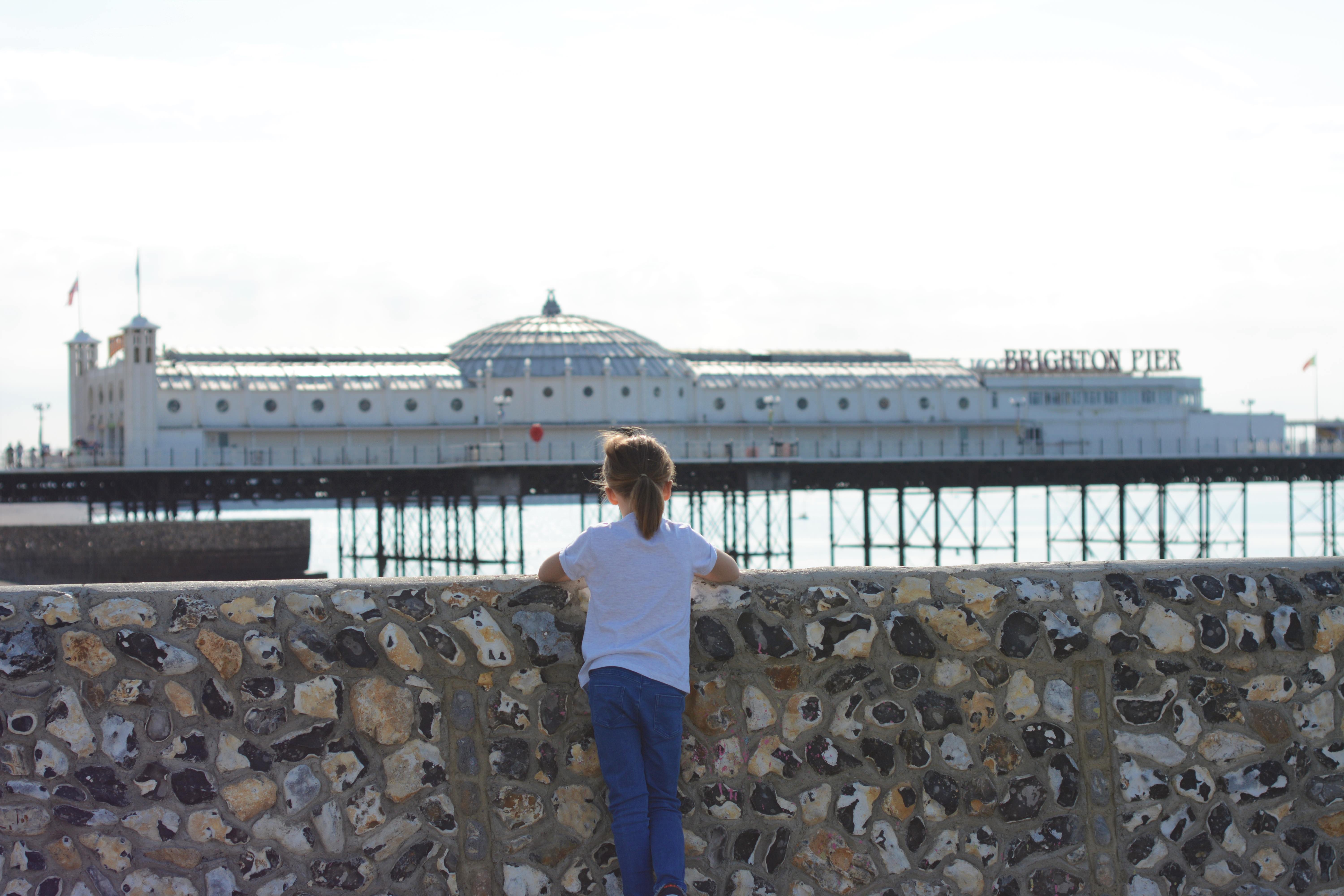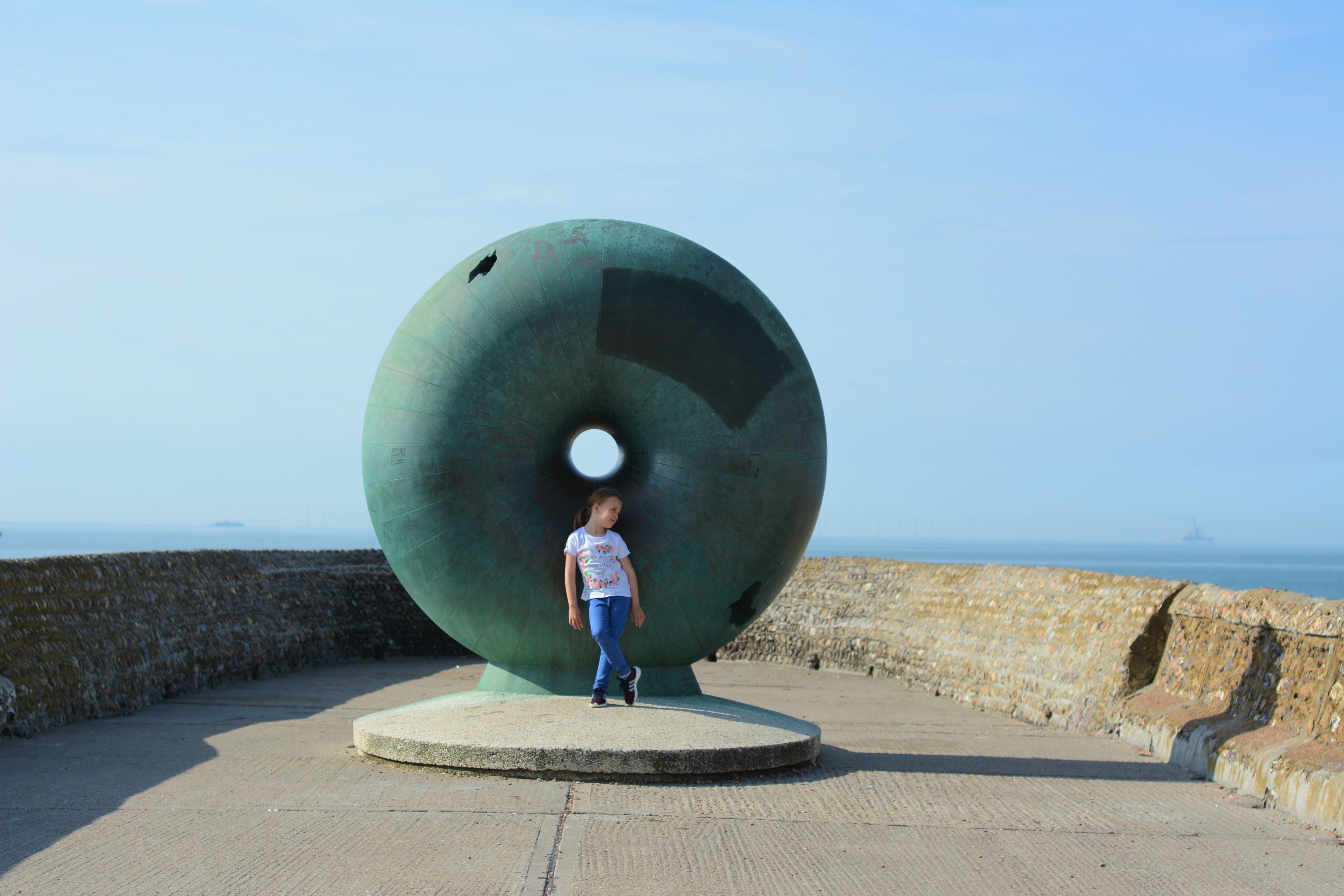 My little poser, she stood and asked if I wanted to take a picture of her! We'll make a model out of this one, as long as Mummy is the photographer maybe.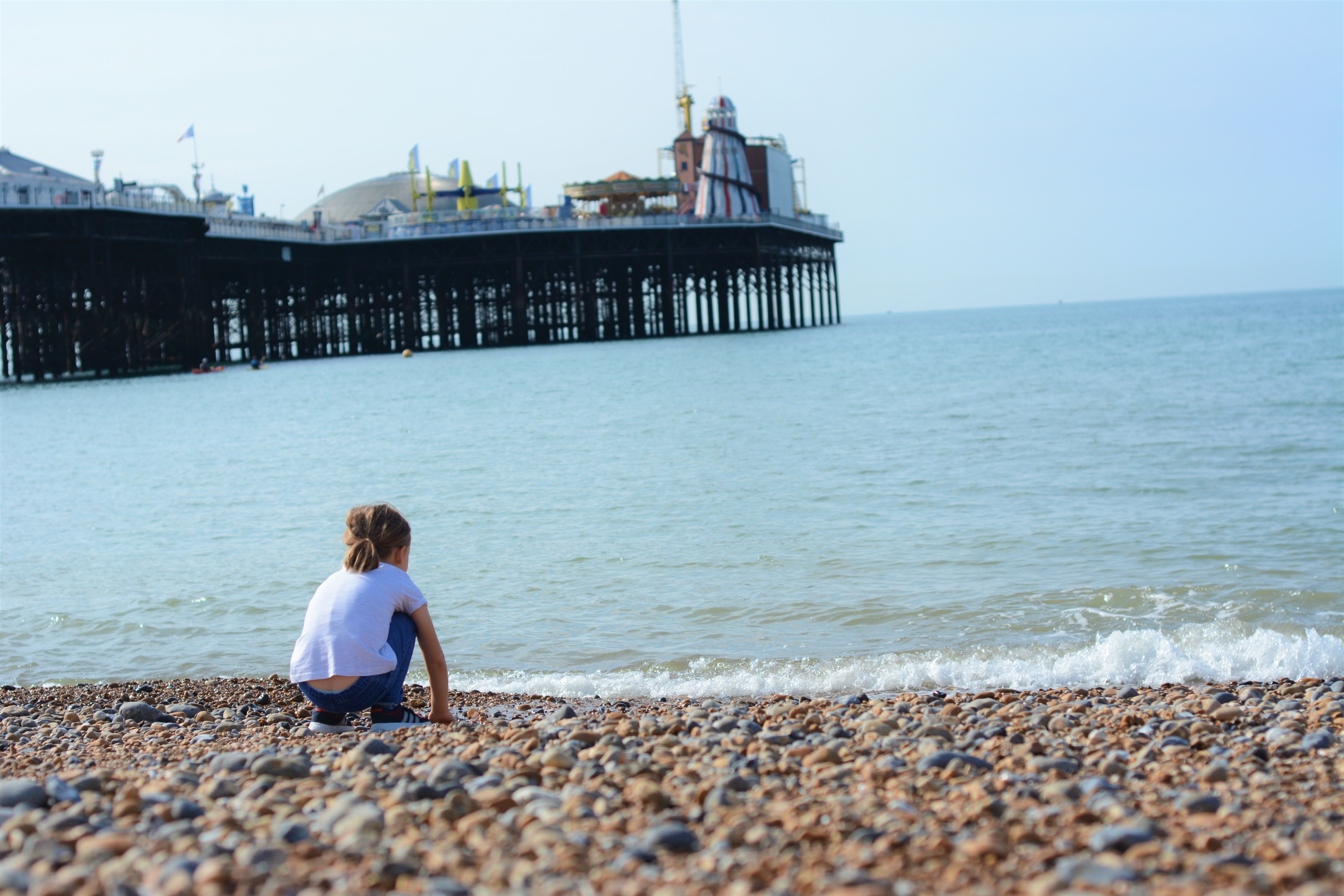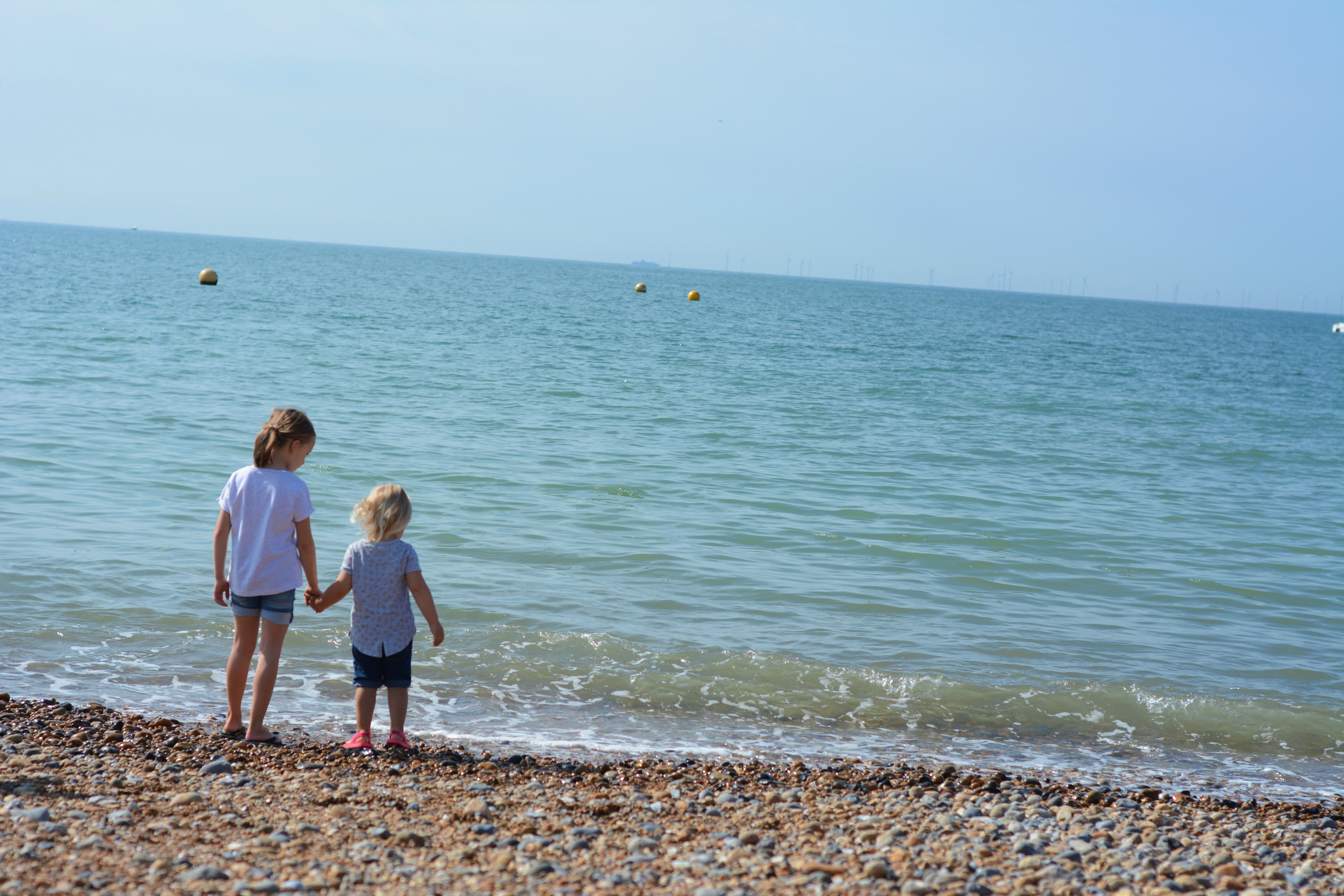 When I looked back at this photo it made me stop in my tracks, as much as I think Roma is growing up and the way they play together makes their 4 year age gap seem ever closer it is photos like this that make me realise how grown up Eva is becoming and how little Roma still is.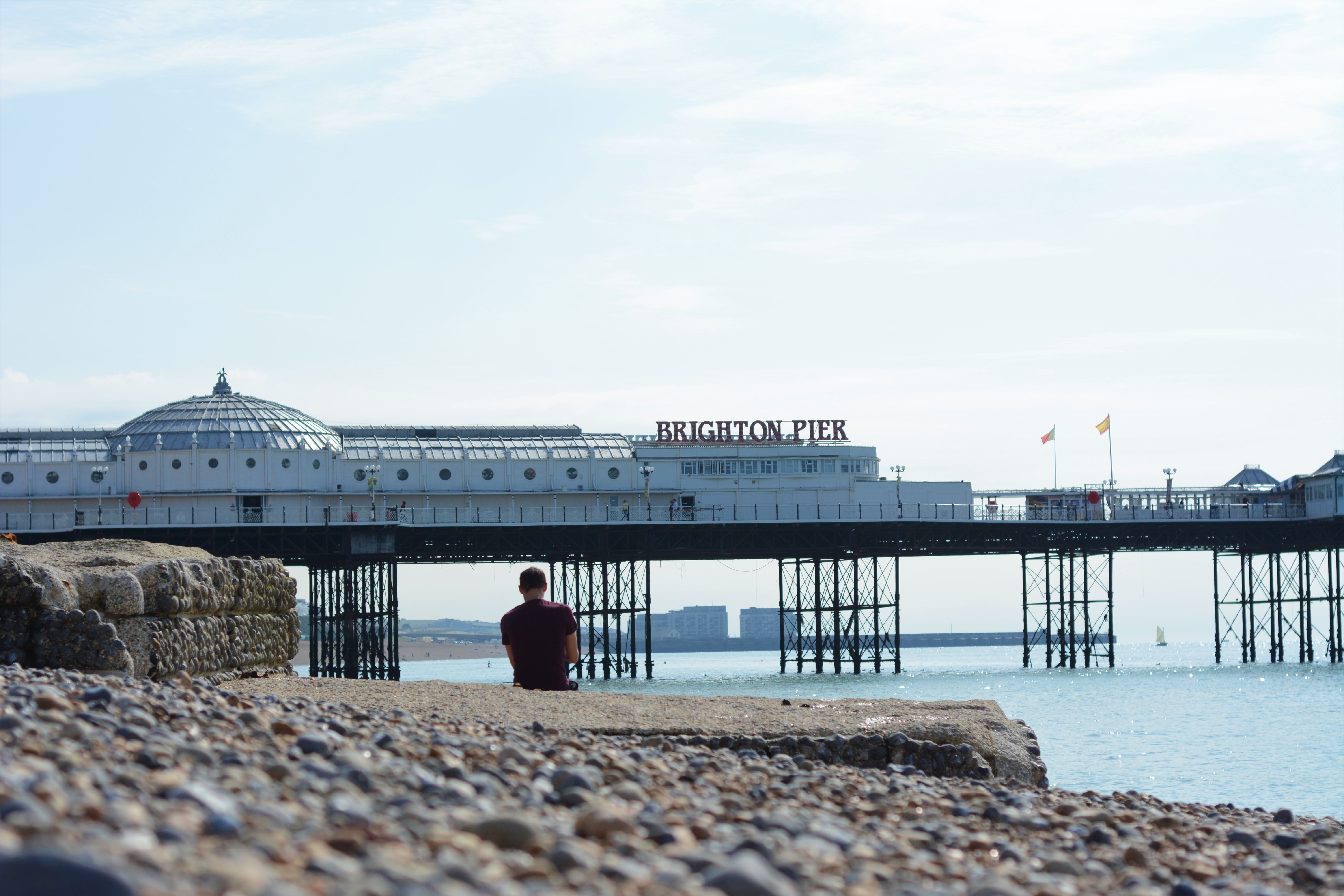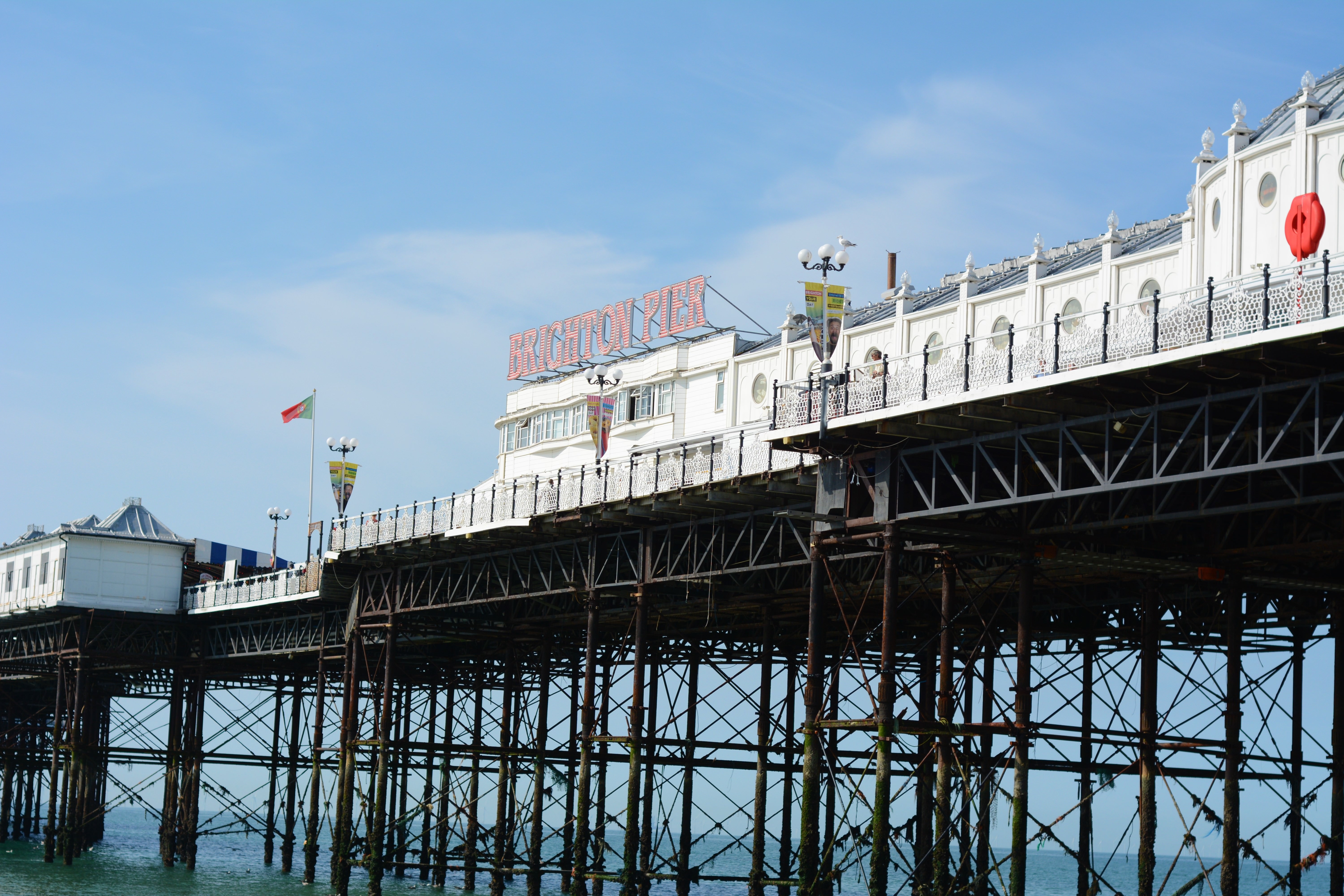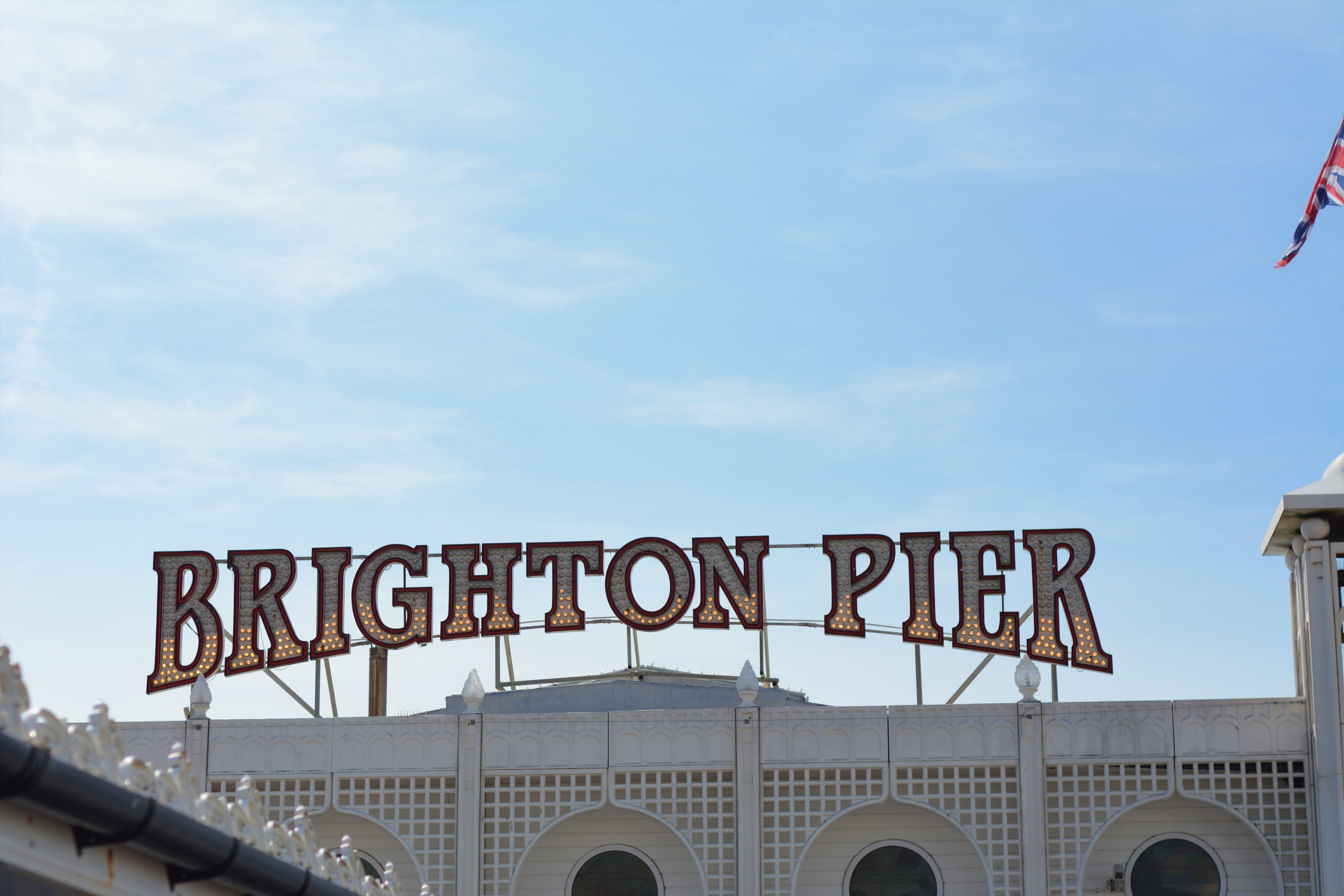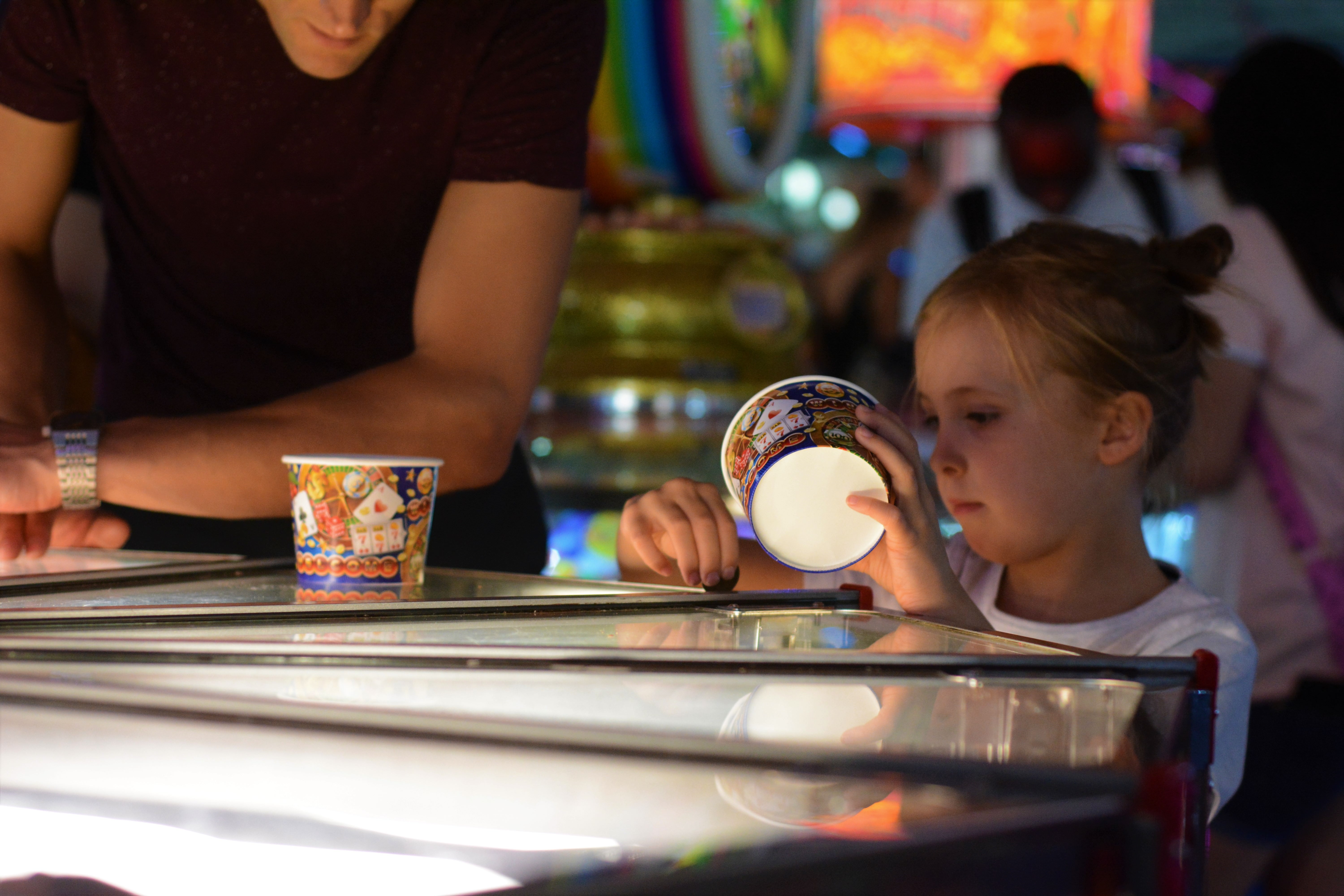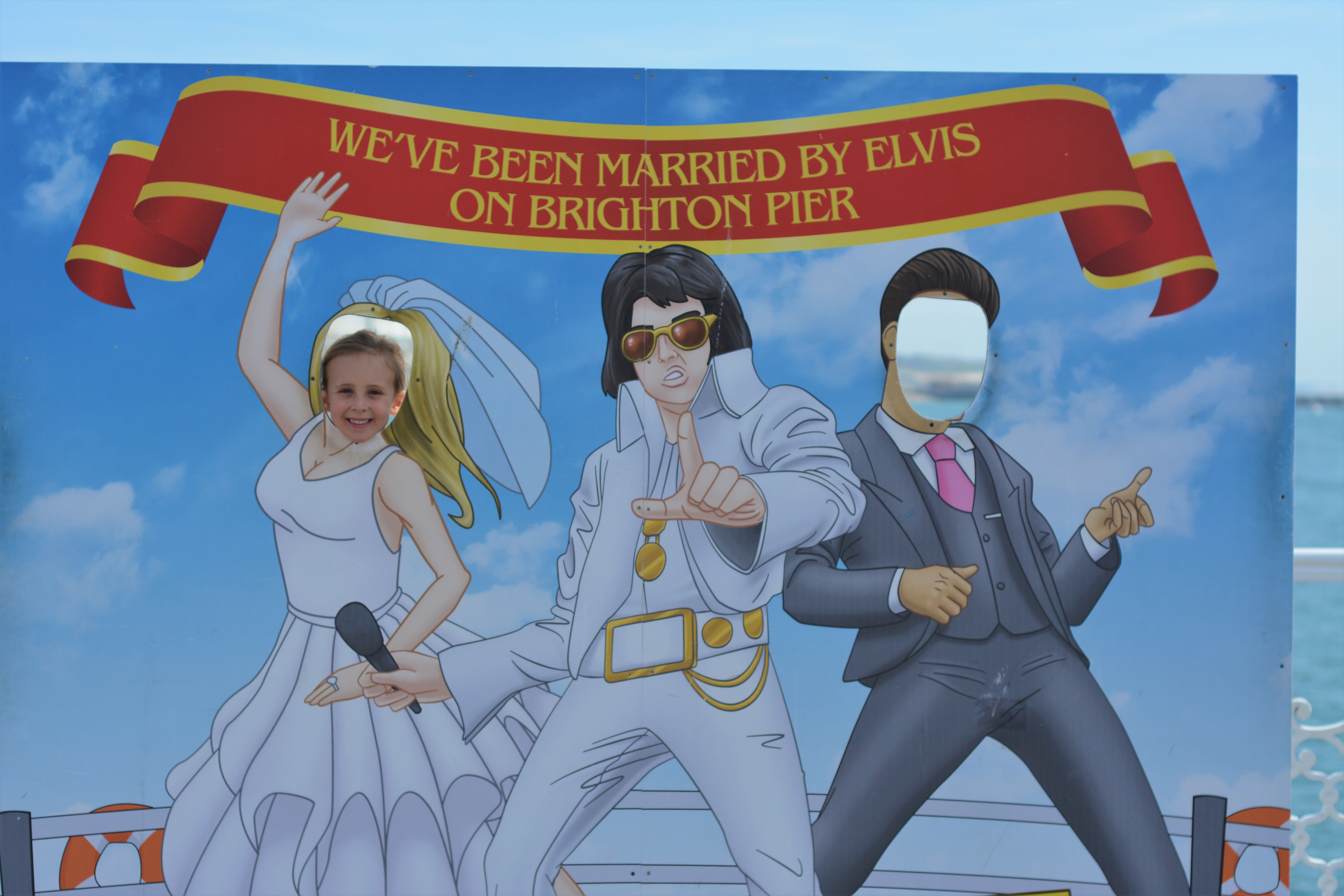 We could not pass one of these without Eva putting her face through, it made her really laugh every time. I loved that there were little steps behind them too.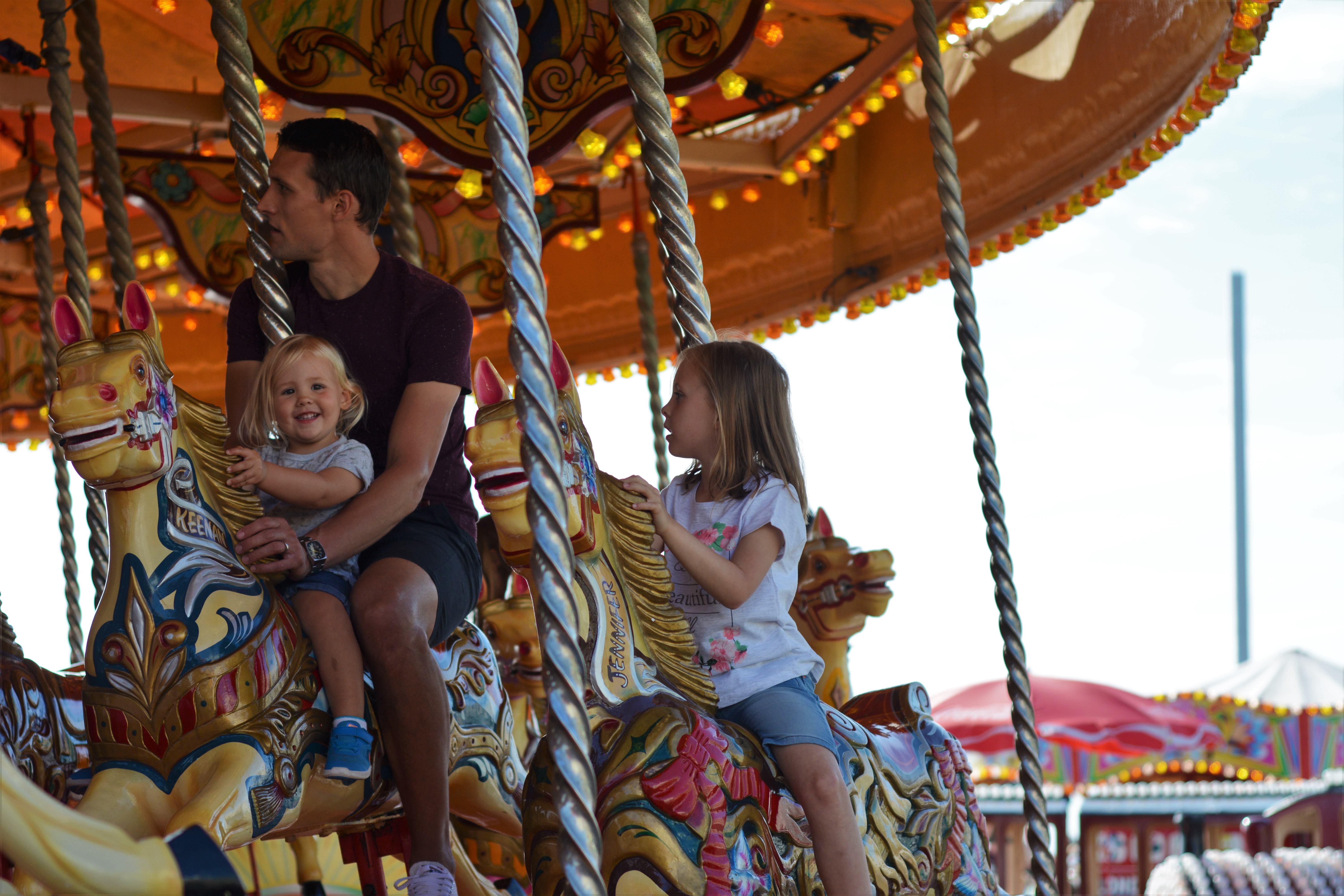 This sums up all three of them so well, Eva and Eddy have the same expression when people watching and Roma is just the happiest little soul, and smiles for Mummy!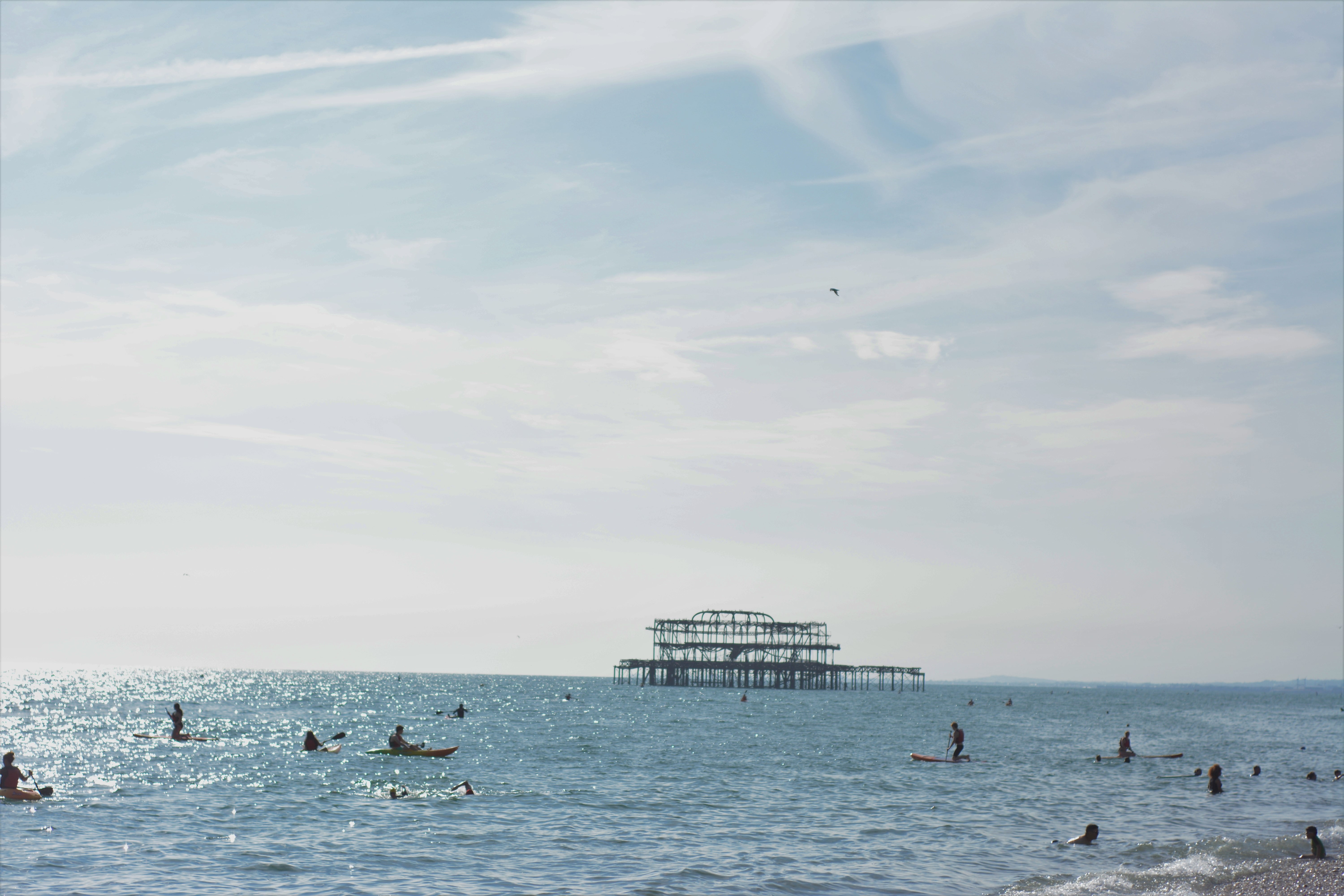 I also made a little video of our day for my youtube channel, I am loving doing these at the moment and always struggle to decide whether to take photos and write or to vlog as both bring their own good points, but I adore photography and this blog so much I couldn't not write about our adventures, so at the moment I am doing both!