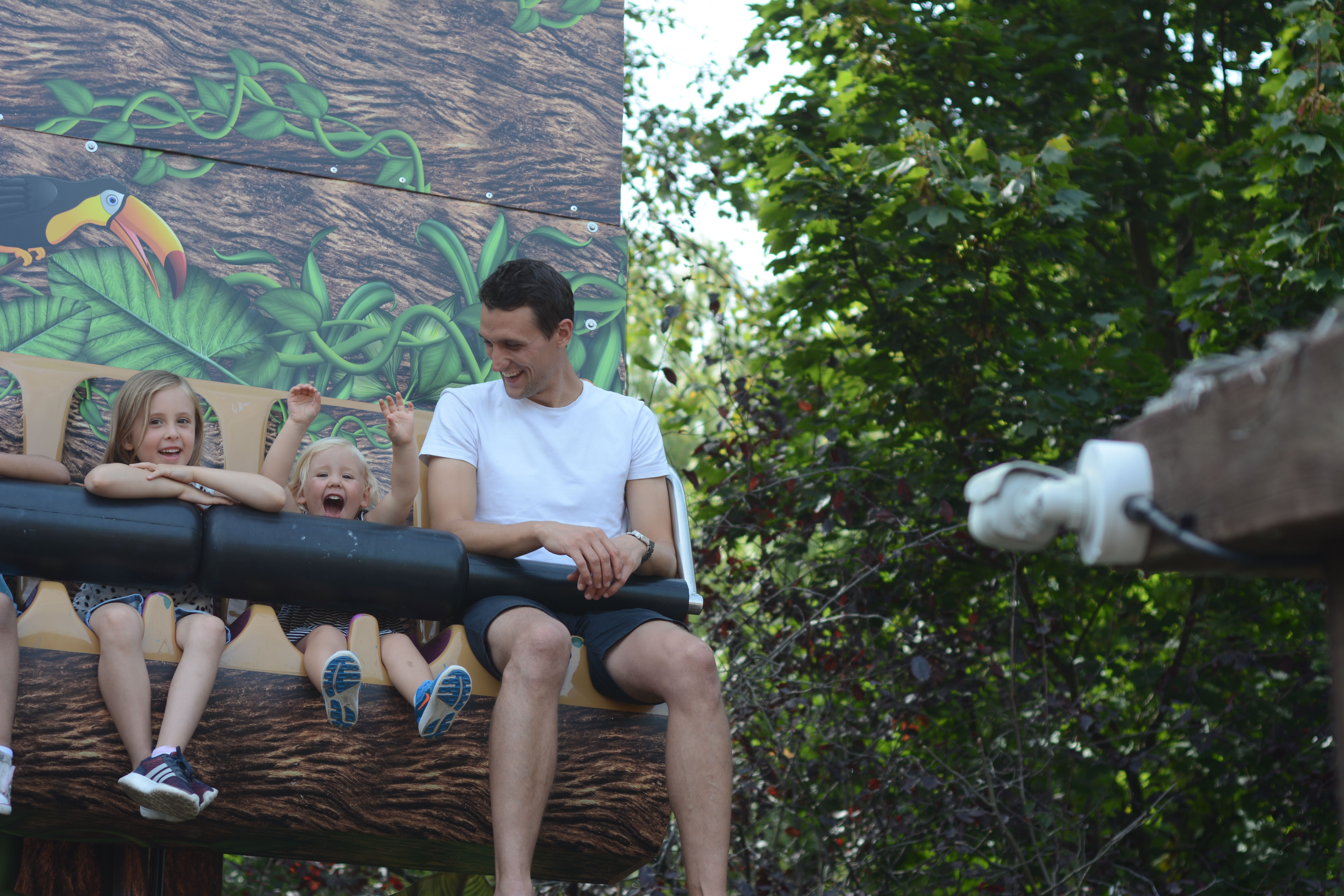 When we bought our Merlin annual passes earlier in the year we said (as you do) that we wanted to make sure we made the most out of them and visited as many attractions as we could. Because that's the thing with yearly passes to anywhere isn't it? You have all good intentions of visiting everywhere, every week, and then somehow you get to the end and realise you haven't really made the effort to make the full use of them and you get annoyed with yourself, ask is it really worth it and swear never to do it again, or maybe that's just us!
So when we were in Surrey Glamping we decided on the way home it made good sense to spend the day at Chessington World Of Adventures which if I am honest we probably wouldn't have made the 2 1/2 hour drive otherwise. I am so glad we did. I was surprised how small it was compared to other theme parks but I loved how that meant I didn't have to walk too far which on days out like this is something I struggle with a bit.
It was our first time, but we did know that the gruffalo ride would be top of the girls list, especially Roma who knows the books off by heart so we headed there first. The one thing I was immediately happy about after getting in the 60 minute queue was that they seems to overestimate the queue time which is what every parent wants rather than it saying a short 20 minutes and an hour later you feel like giving up. That was a big bonus. It is a boat ride which the girls enjoyed and gave a chance to really see everything around, it was quite dark and sometimes a little daunting for the children as you would kind of expect with the Gruffalo, and I did get a wet bum and had to walk around like I wet myself for a while but it was good and they came out itching to go on something else!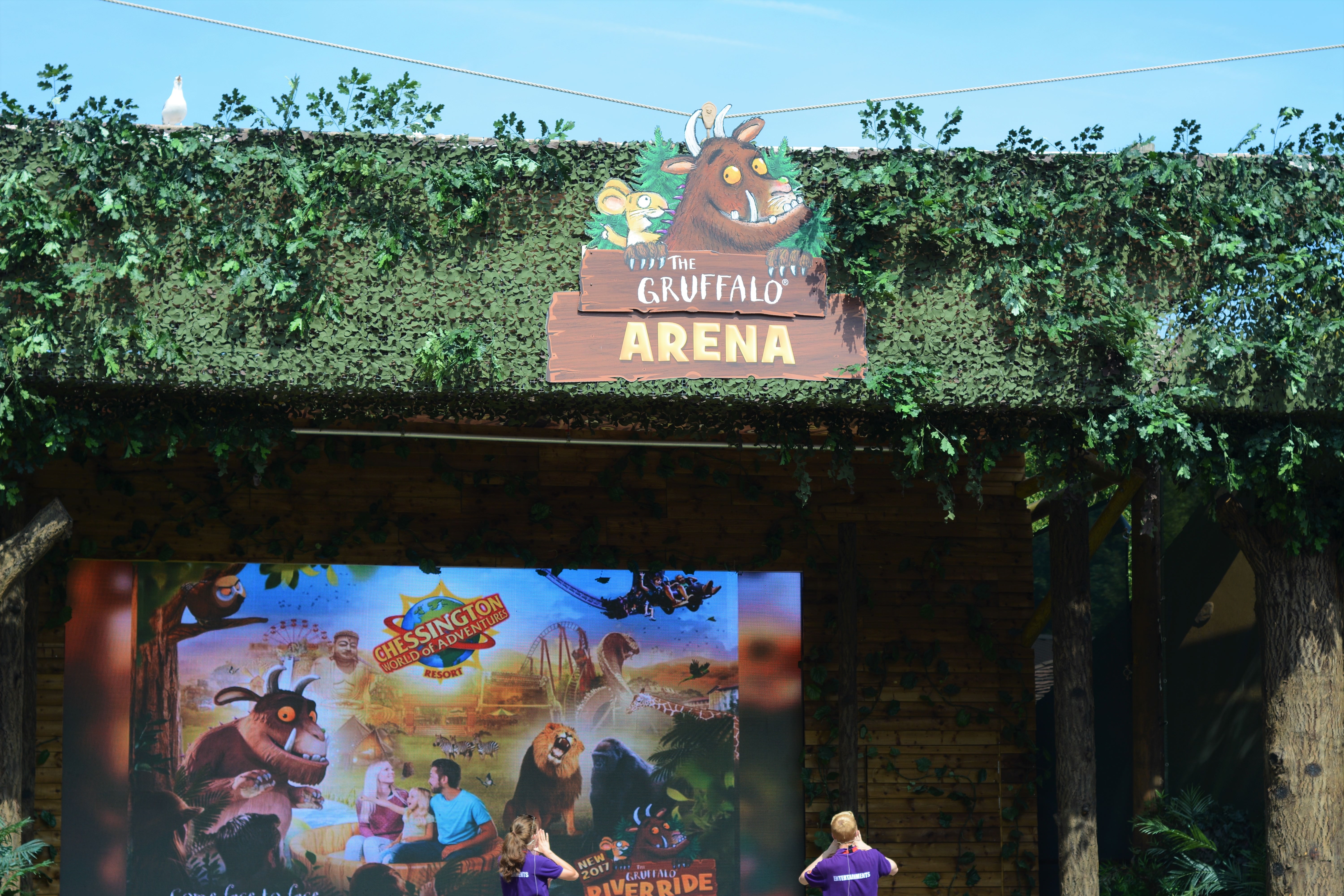 We watched the short Gruffalo show after grabbing some lunch, there was nowhere to really sit and escape the rides with it being so small and I would say that is something I missed compared to bigger places like Alton Towers for instance where you can sit in beautiful gardens and hardly know you are at a theme park at all.
Chessington however seemed much more geared to little ones and there was so much that they could go on, even Roma who is just above the 90cm minimum for some rides so it felt very inclusive. Don't get me wrong there were lots of other rides for adults that we didn't really register of course but there seemed so much more choice than other places for small children too. We used the app to explore and plan our day, after using it at LEGOLAND I loved it again here, at the beginning of the day I added all the rides we would be interested in or that the girls could go on to a planner and ticked off when we did them so we kept track of what we did and it meant that we didn't miss out just because we forgot!
The girls got to go on so many rides in the short time we were there but the best for them by far was the tree hoppers, which is probably why it was the longest queue. This photo makes me smile so much I love how happy Roma looks! If you asked them they would also say that they loved the 2p machines in the arcade which we popped into to escape the surprise sunshine for a little while and the sweet shop, not specifically for the sweets but for the cute little 'only for kids' door they can use.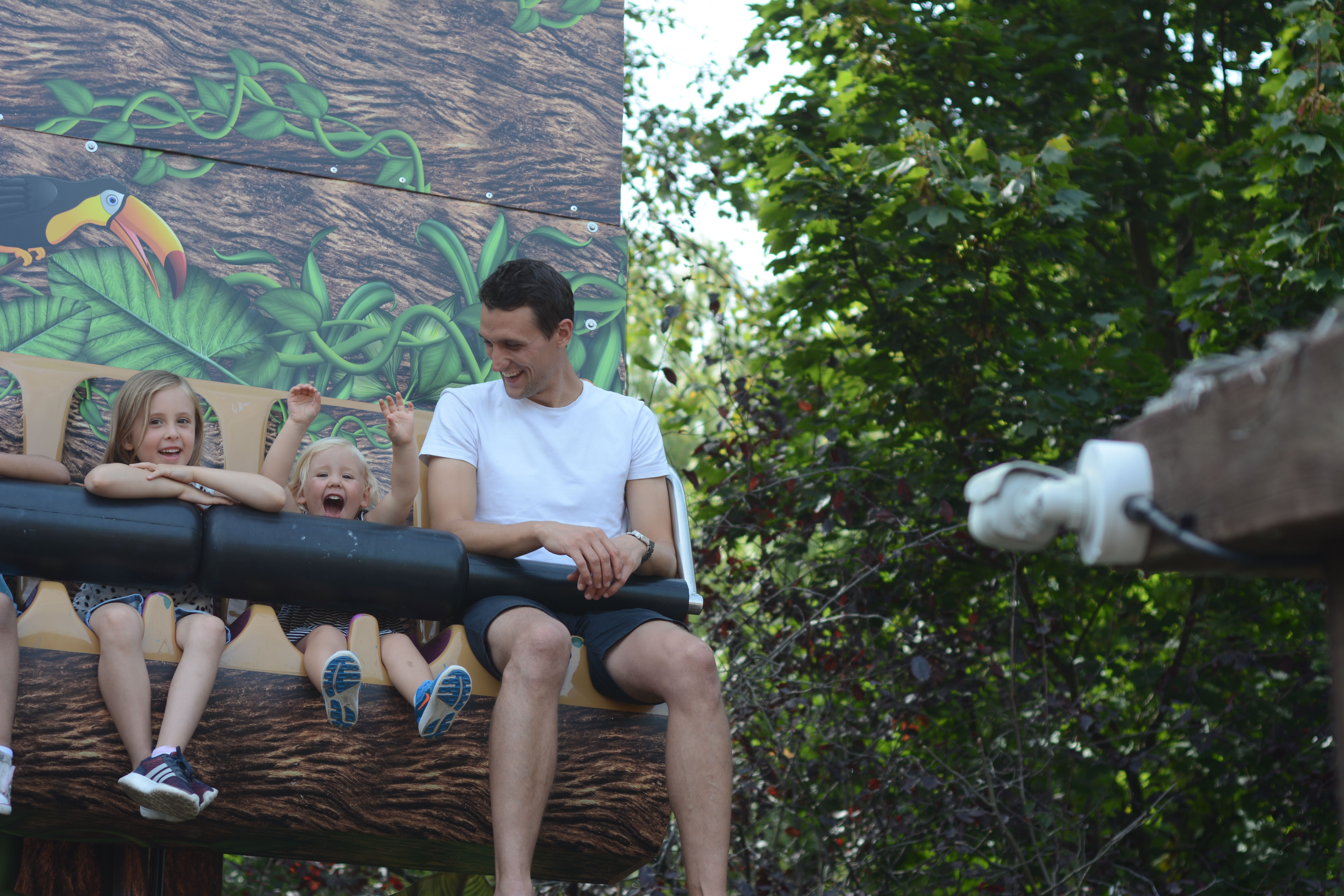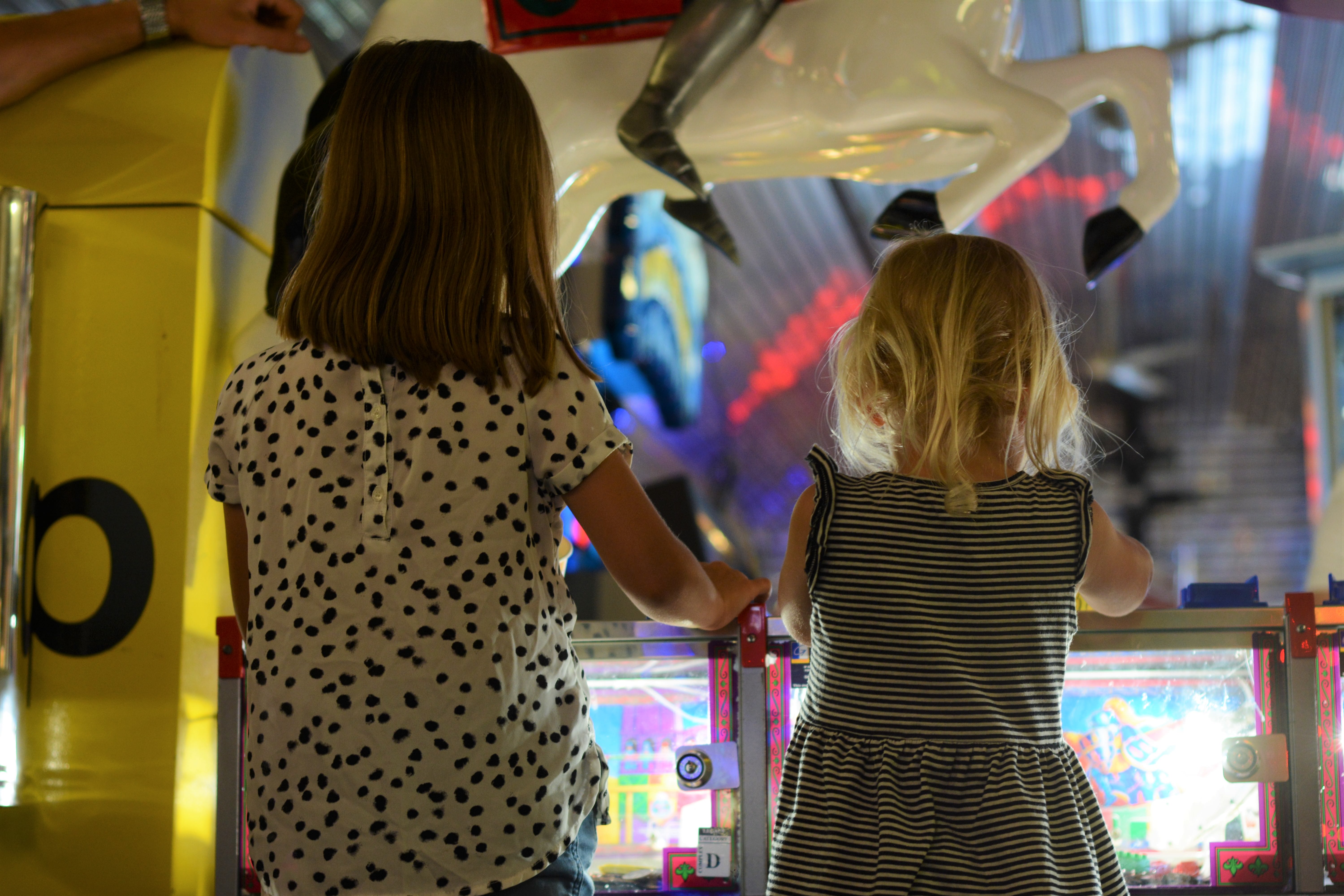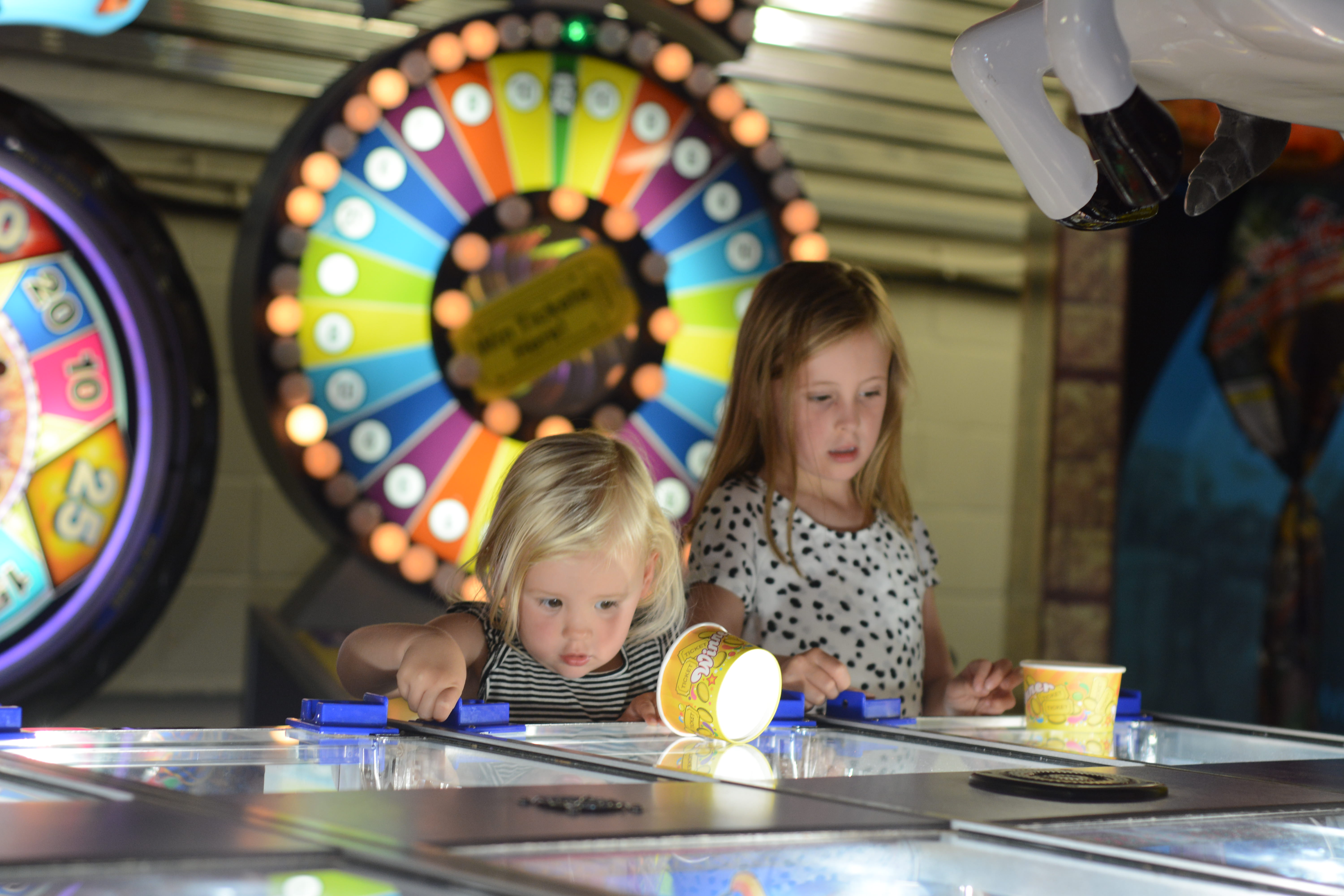 We managed to go on one thing as a family and that was the bumper cars, or the tuk tuk cars as they are called here and it was so great having fun as a family, it shows how grown up they are becoming and what fun there is ahead for us all together. There were plenty of 'worlds' to explore and Eva really liked reading the signs and asking questions about what was what and what it really meant.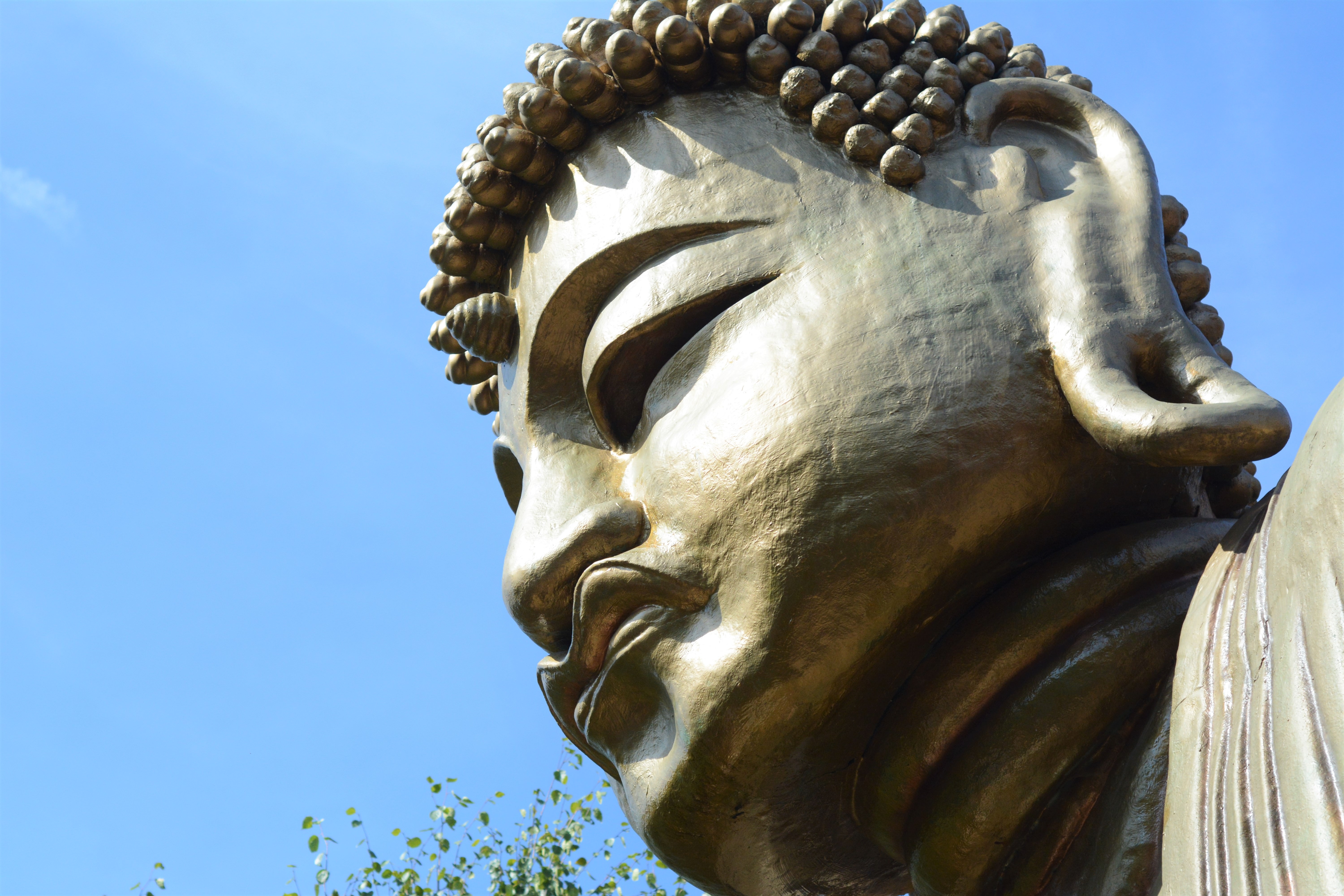 I feel like I keep saying things were great and we loved them but well I guess when you are at a theme park that is a given. Eva also really enjoyed the canopy capers which is like a little maze of nets, sort of like a softplay outside. I really thought she would be nervous but she was so brave and I definitely think I will take her to some bigger tree top nets in the future as I think she is more capable than I realise, this was definitely a great introduction. I would definitely have worn trousers had I have known I would be doing this and people would be walking underneath mind! It makes me so happy how far away she is from me here, she really is growing in confidence lately.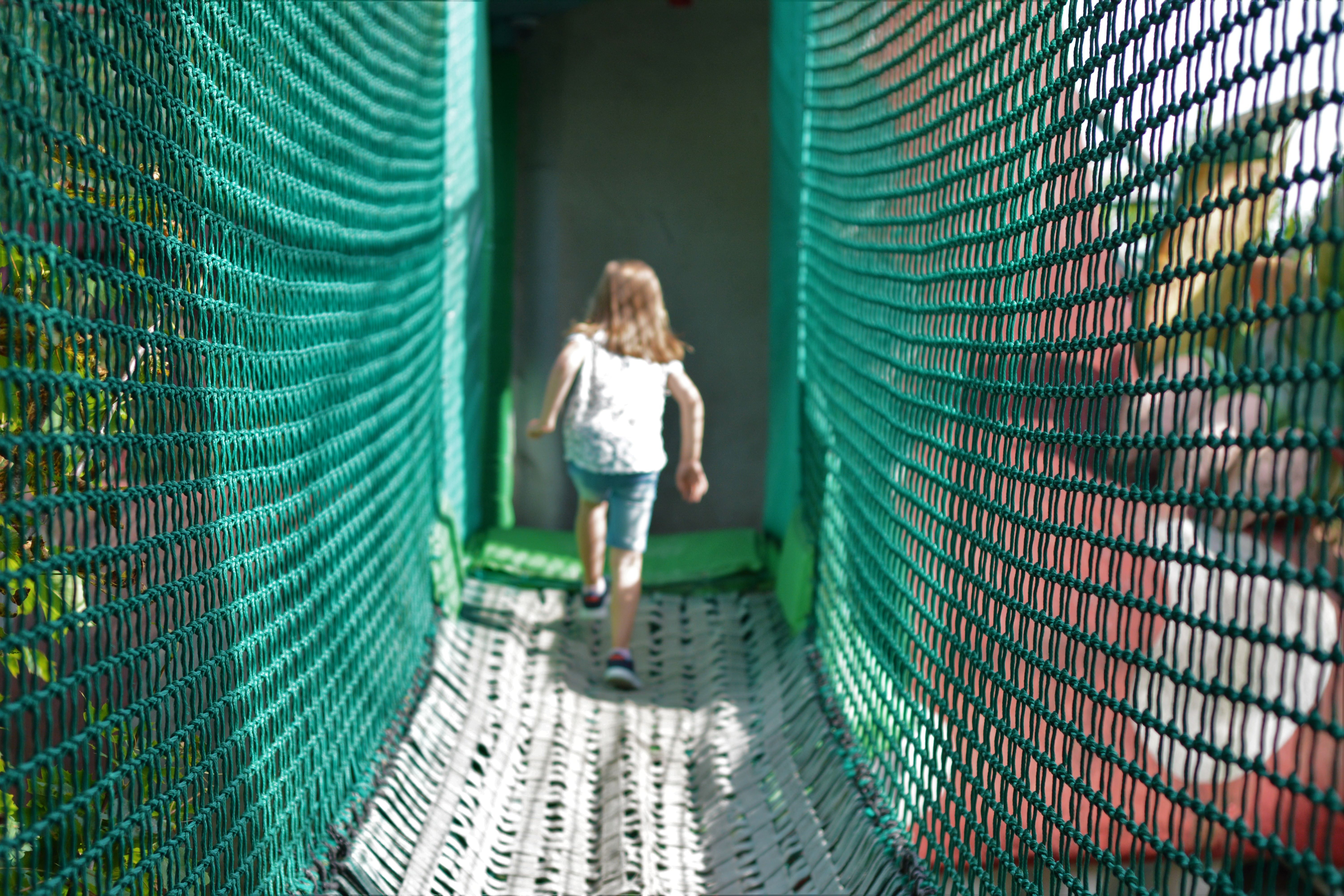 We had a really lovely day, we finished it off with a ride on Peeking heights where Eva was fascinated how far you could see and even though we left early ish to start our journey home after a tiring long weekend glamping, we felt like we got a lot out of our day. There was of course lots we didn't get to do and if we are ever nearby in the future we would definitely go again.
I realised when I got home there is literally no photos of me here, like I don't exist, I must make sure I am in front of the camera on these occasions aswell as behind! I did make a video though that does show I was in fact there, so if its your thing I have linked it below.
x