It's that time of year again. The Family Summer Bucket List. A time to celebrate all the ordinary simple summer moments that bring us joy and, lets be honest, help us to focus and get through the tedious nature of being in each others pockets 24/7 with the expectation to entertain every second. Spoiler, I do NOT entertain even half of every second and that is totally ok!
There is, however, something to be said for writing these lists. Both here in my little space of the internet and the hand written and (badly) illustrated version that hangs in the house for all to see on a typically rainy British summer morning with a coffee. Because each year the bucket list items are comfortingly similar to the last.
What could mean I recycle last years post and drag the paper back out also shows me, and our family, that as each year passes, as we have more family time under our belt and as the children grow older, we STILL want to enjoy the exact same little things in life that make our family uniquely us. It helps us to appreciate that the summer holidays, and life in general, isn't always about new, exciting (and expensive) adventures all of the time.
A New Normal
As I read over 2022's post talking about that last summer before high school there is no doubt I was right to consider it and there is something different about parenting now, so much has changed in the last 12 months. Yet so much is the same, especially now we are in the holidays and it doesn't matter how old the children get we will still be our family celebrating unique little quirks and ordinary moments, having grown up in this house doing all of these traditions that feel like ours and ours alone. So yes we are graced with growing children and have to adapt our parenting ways somewhat. One might assume they're not interested in ticking off 'smores in the garden' or 'dance party' from a list of very simple ordinary moments. How wrong that would be. I really needn't have worried. The eldest almost teen still is and maybe, just maybe, she always will be, a sucker for a tick list! After all I am 38 and there is no sign of me changing my mind anytime soon!
And we have in fact already ticked some off already. Maybe next year June is the time to write this when we have that first summer weather and not wait until the rainy six weeks. Anyway I digress…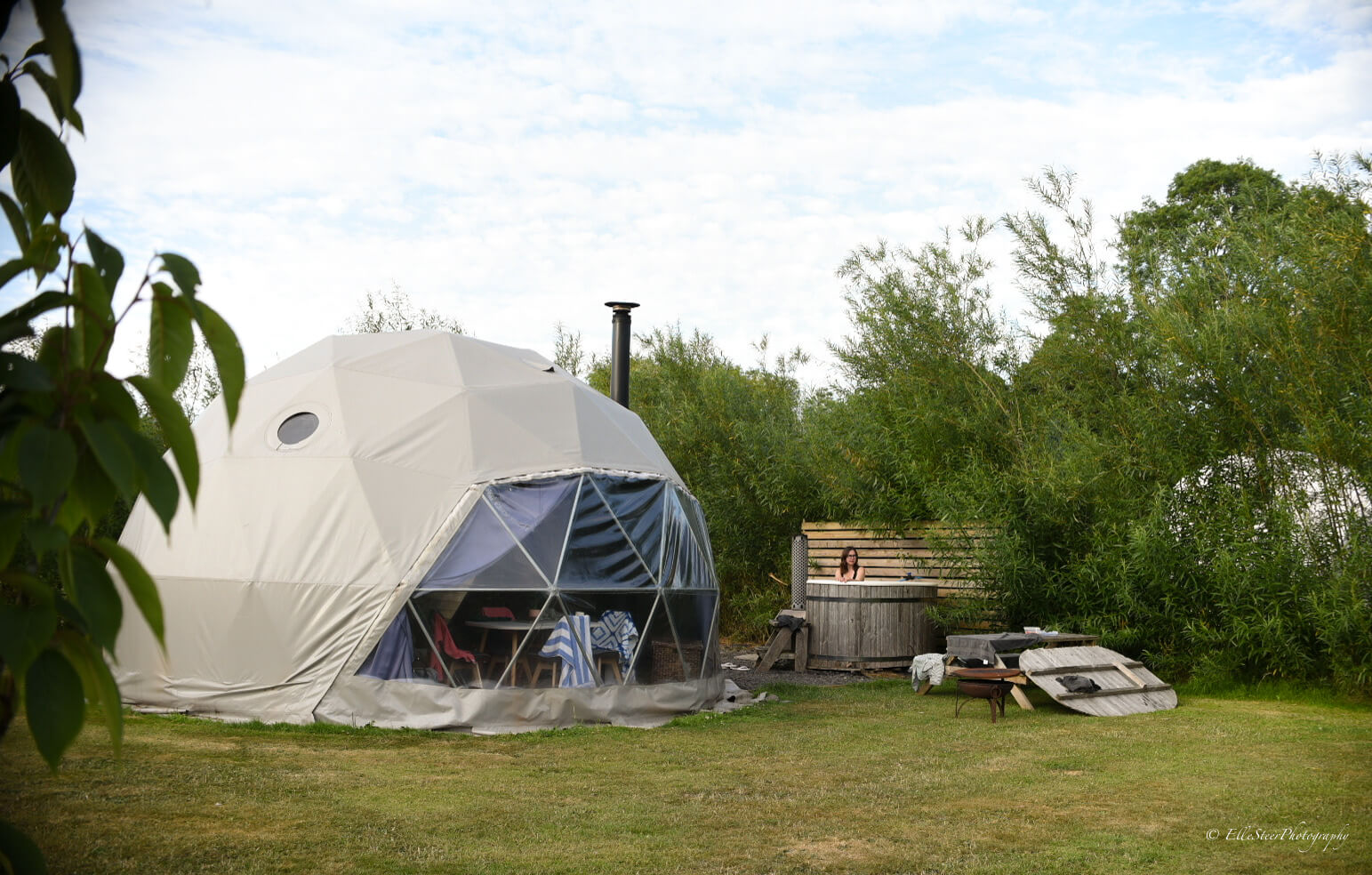 So that is why I am here yet again penning what will be our 6th family summer bucket list.
Here Goes
Family Holiday (an unknown this year thanks to the surprising news of needing a new roof halting our already loose plans. With only a few weeks to go we really are living on the edge of family holiday jeopardy.)
Explore a new city
Reverse Day
Family Bike Ride
Fruit Picking √
Swimming
Glamping Trip √
Afternoon Tea
See a Show
Visit a Waterfall √
Dance in the Rain √
Library Trip √
Baking
Visit the Puffins √ (We went on a landing cruise and I could not recommend more – it was incredible!)
Go to the Beach √
Paddle Boarding
Watch the Sunset
Have a Water Fight
Garden smores
Take a Family Photo
Unplugged Day
Stargaze
Have a Picnic
Visit a New National Trust
Play 'get got' – at the start of the holidays we will have challenge cards "get someone to…" and various things on them, simple things like "get someone to make an animal noise" etc and then we don't know when it's coming and have to keep our wits about us at all times!
Home Spa Day
Spot a Rainbow √
Play Garden Games
Go for a Walk
Photobooth
Stay up Late
Have Friends Over
Watch the Sunrise
Fly a Kite
Jump in Waves √
Paint a Watercolour
Climb a Mountain
Pizza Oven in the Garden √
Skimming Stones
Visit Aunties House
Face Paints
Dance Party
Grow (& Eat) our own vegetables – if you follow me on instagram you will know I have a wild greenhouse with tomatoes and cucumbers galore!
Pyjama Day
Have a BBQ – if it EVER stops raining!
Make Ice Lollies
Chalk Art Competition
Go on a Train Journey
Children Choose Dinner
Family Games Night
Movie 'Set up' – this is something we have done for years, the children still get excited and all it really means is we make a big bed in the lounge with the sofa cushions and a duvet and snuggle together to watch a movie. It's become our favourite.
Grandparent Sleepover
Read Books Together
The Final Word
As daunting as these holidays can feel when expectations run high, I cannot tell you how much I love having the children at home and just being together all of the time so that we can really relax into each others company. Yes there are arguments and sometimes I have to tell the children to both leave me alone for just 5 seconds and separate them if they can't be nice to their sister. Oh and it takes a good week to really come down from the routine change and we all realise we can be in each others company without leaving the house for structured activity and not scream at each other.
But if I had my way, I would have these moments all the time and I treasure these summers more than I can tell you. I already miss the years gone by and so I am going to channel that energy and try (because some days you just do want time to speed up until bedtime) to be someone who is from the future visiting for just one day relishing the ability to be present for these realistically short six weeks. Weirdly and maybe especially as they get older I actually feel more productive when they are home. They help, they entertain themselves, they aren't tired and grumpy and only bringing the end of themselves home, so I can sit with them and write, free my mind from the 'must dos' and instead focus on the 'would like to's' it really is rather liberating and for me, I'm in my element.
Partly I think this is due to the stress of the last few years and feeling like I have kind of jumped. In my mind I'm still in 2019 and yet here we are with children who are nevertheless 3 years older and I cannot in fact freeze time or get it back. So now there is a little more settled moments to life it's time to appreciate it, stop worrying about getting it back and live for the now.
We won't get all of these done and the last thing we need is to add more pressure onto ourselves so we all know the deal, its just always exciting to look ahead to the possibilities of time together.
Eddy, although working the majority of the holidays which is our family norm, has annual leave for a little while at the end of August so until then it is just me, the girls, and a little bit of the juggle.
Summer 2023. Lets. Do. This.
You can also follow me on instagram to see how many we do in fact tick off if you are so inclined