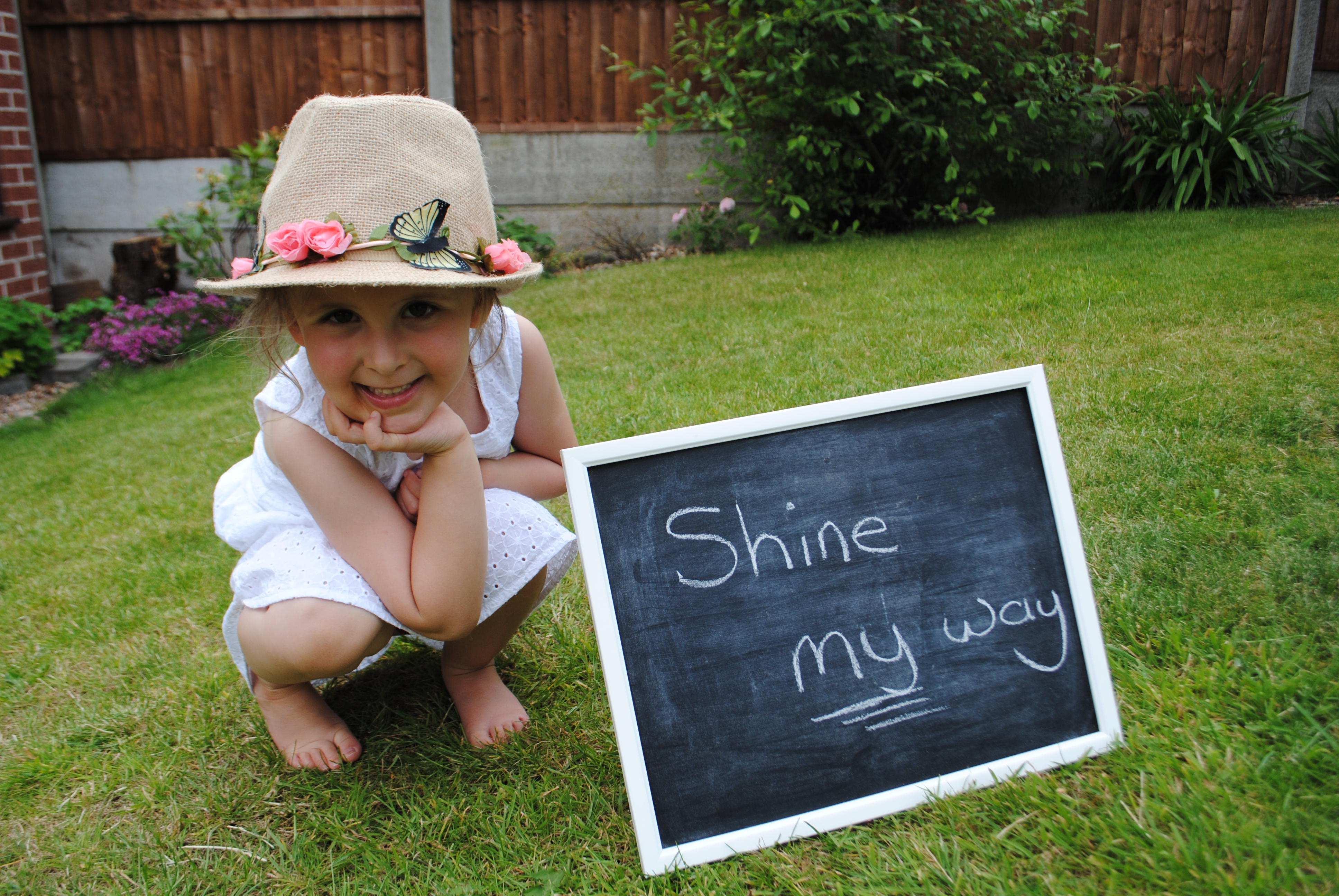 This week has been a big week for lots of parents, parents waiting to find out if their child has been placed in their first, second or even any of their chosen schools for Primary application. Reading posts, tweets and conversations about it has really brought it all back for me, what we went through at this same time last year. E started school in September and whilst it has of course become an ordinary moment for us I have to admit that even 8 months in we are still not "used" to it. It still comes as a shock that we cannot decide to stay at home on a whim because we can't or don't want to face the world today, to throw caution to the wind and go out for an adventure or even forget to check the diary for dates of a school event or club. This week I got the phone call no mother wants to receive – "We're just wondering where you are Mrs S as E hasn't been picked up" – yes it was me whom had to apologise that I thought it was choir after school and in fact it wasn't and she would have been one of the children told to stand by the side as they called everyone come 3.15 because there was no-one to collect her. Mummy guilt really does know no bounds. I knew that we would be tied into school days, terms, activities and responsibility and I really appreciated what felt like the countdown to school once the place came through. It was such a bittersweet and emotional time, it is no surprise that she was going to start school yet somehow it didn't seem real until that place actually came through and I felt like our freedom was on a clock. But it never seems like enough.
We have both struggled a little to come to terms with this and I just miss her so so much. So much so in fact that I have considered home schooling on more than 1 occasion, I have written before here about how E struggled to fit in and finding our feet, but there is no denying that it is a complete life changer that I didn't appreciate before becoming a school mum. It also puts a lot of pressure on me for the holidays to really make it special, to fill her time with amazing memories and big days out when all I really want back are the carefree ordinary days where we would do as we please and spend all of the time together, talking about the meaning of life or why the sky was blue in the supermarket just because we could and we didn't have anywhere we really had to be.
When E was 2 and a half she started at a pre-school/nursery 2 and a half days a week. It took some time for her to settle, it really was the first place that she had been with structured care having previous childcare with friends and family. Leaving her upset every morning broke my heart although I was assured that no sooner was I out of sight than she was fine and telling them as much as she could about every detail of our lives. There was often some raised eyebrows and explaining to do with stories coming from a 2 then 3 then 4 year old perspective! Once she settled though she really settled, she found her place, she formed special relationships with the teachers and we met some amazing people whom have become lifelong friends.
She loved the school more than anything, it made a huge impression and she still talks about it to this day. Not only did this new primary school place mean that she was starting actual school, taking her first steps into a world without her mummy but also meant that she would be leaving the security and the people she had bonded so well with. In the 2 years that she was there we had been through a lot, just before she started we had a baby loss experience that would change us all forever, she had her most severe allergic reactions and once when she had an accident which saw both her hands badly burnt – she still asked if she could go to pre-school please, and they welcomed her with open arms. Our time at the school saw us through some great times too with E growing so much and of course the birth of R; it really felt like a family we were honoured to be a part of.
So as the last term approached, E had decided that she wanted to make something special, to do something for the very people she would miss every day when she wasn't there. She made them each a card, bought them a personalized plaque and then for something a little bit different we decided to make a little video. To let them know really how much they meant to us, the fact that they made such a difference in our lives and even if the memories fade, E doesn't remember the details of her time there as she still does now, that before she started in her primary education they had been part of her journey, a very very big part and the perfect start. Every time I watch it back it brings tears to my eyes and I am so thankful for the time we had there.
When that day came, the last day of term knowing that she would never return was so emotional, a quiet drive to school both reflective and both trying not to well up in the process. As I handed over the tiny USB stick that contained such a special thank you I got butterflies in my tummy, E was so so excited for them all to watch it and to share it with the class and I just had to leave, to say thank you for everything and walk out, leaving E for the very last time. 3.40pm on that July day in 2015, I pulled up to the school as usual, bundled a 4 month old R out of her car seat still sleepy and cuddled in my arms and I walked the steep steps into school once again passing parents as I went; a lump in my throat. I was met with tears, not from E but from the teachers, the friends we had made at the finality of the situation, they loved the video and we all let out emotional fat tears as we said our goodbyes. Well all apart from E who with a big embrace said "don't worry, I'll come back and visit". And I realised that although this felt huge, for me, for her, for us all. That she was more than ready, she had loved this adventure, she may never forget it but now it was time to start a new one. After all, that is what life is all about, and sometimes it takes a 4 year old to remind you.
Back then I didn't blog and I would have loved to have captured the feelings when such an ordinary moment in our lives changed forever. I hope that the teachers she had know that they helped her in a way I can never really explain, I can never put into words. E is quite a character, a child who loves adult company, mature, headstrong, academically forward and somewhat different from her peers but she is still just a child, just a girl finding her way. The way that she can fit into this world just by being her, that she doesn't have to change or be like everyone else and that the world is big enough for everybody, to find yourself and be yourself.
To Shine. Shine her way.
xx
Linking with the lovely Katie at Mummy Daddy Me for The Ordinary Moments – pop over to see her exciting news this week