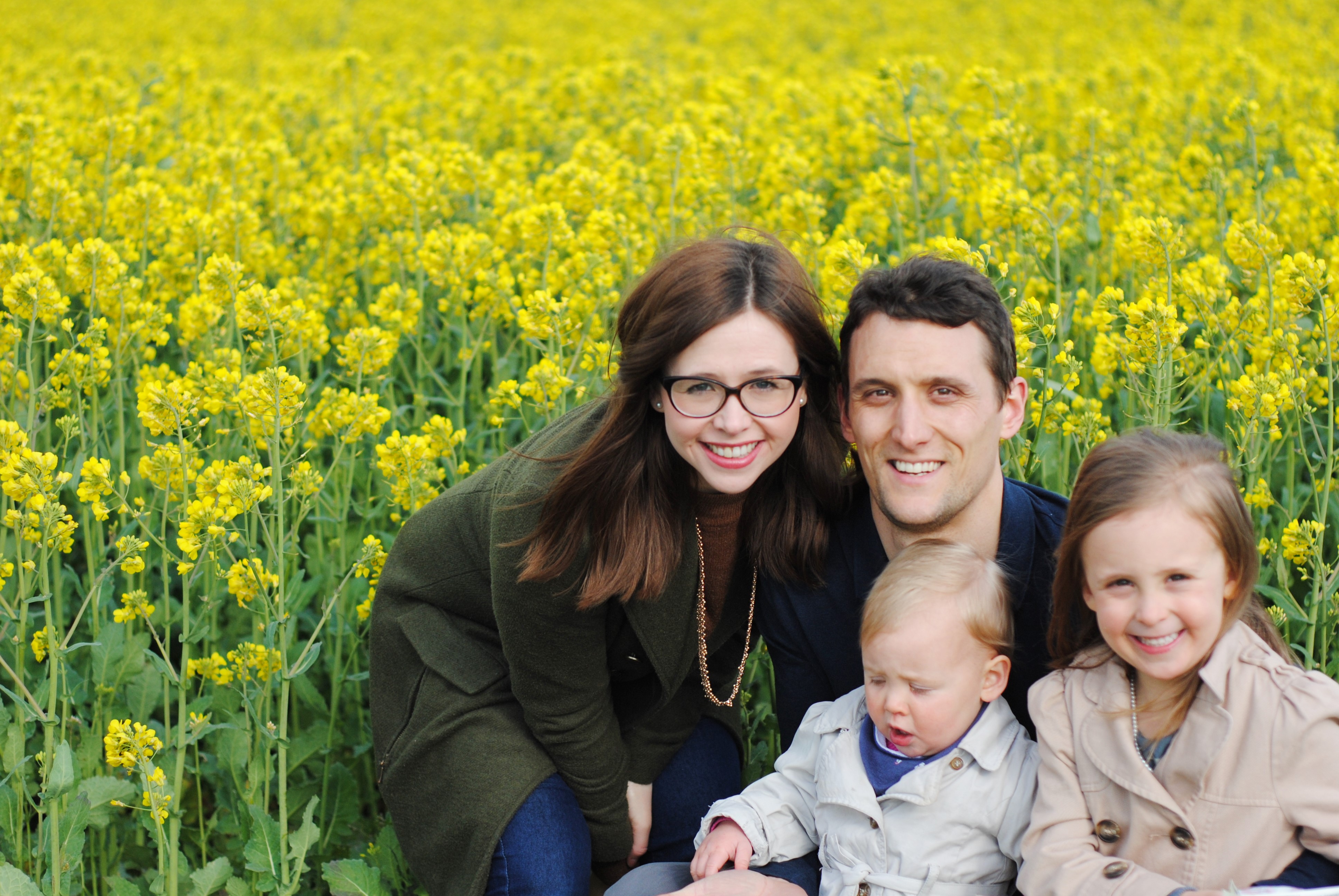 At the moment I really wish time would slow down just a little bit, for life to give me a few more seconds in every minute to really take in the world around me and the people that are in it. I mean how is April over already? I am acutely aware of the days, weeks and months slipping by me and my Little Ladies growing and changing more with each passing moment.Can I get a pause button please?? Since having R everything in life seems to be constantly changing and has stepped up a gear, partly I guess it is having two children but also the Mr started a new job just after she was born, E started school in September, I started this blog in January and then working again in March, life is always changing. Of course as a parent there is never enough hours in the day, and there will always be times we wish we could go back and replay the day whether that is because it was bad or good or just the wonderful ordinary.
I thought once we became a family of four I would feel like the changes were done, we certainly were complete and that meant that we settled together just us. Yet I feel the change more deeply, more emotionally than ever now knowing that I will not do this again, that we will not get this time back. I want to fill their lives, their days and weekends with fun and adventure, with cuddles and kisses and real family time as we never ever know where life might take us and what might change next. Every day I look at E and wonder where the last 5 years went and how different she is from last year, or last week, or yesterday and I wish I could sit back more, sit back and appreciate me and mine just the way we are, right now. Knowing that in an instant this changes. Not to think about the washing, the shopping or when I will get time to cook them a healthy meal. I feel so lucky right now, that I get to watch them grow and teach them about life and I want it to last forever.
April has been a good one, a month filled with the every day. We enjoyed the last week of the Easter holidays and a trip to Stratford-Upon-Avon with one of my sisters where we went to the Butterfly Farm which was brilliant. E went back to school and has been enjoying going to dance club and Grandma & Grandad winning tea for two on the school Easter Raffle. Bike rides and park visits have been a bit more commonplace this month too and is very welcome before the hayfever really kicks in. She has had her latest string of allergy tests too which unsurprisingly has returned all positive to animals too (along with all other aero-allergens they test and food allergies she has) but with knowledge and a new treatment plan we hope that we can keep these under control and have a good summer where her symptoms and exclusions are limited, and no more tests for now.
R has been her usual adorable self, this all helped by the fact that her sleeping has vastly improved which is always welcome. Oh 12 hours how I have missed you!! Her language even at 14 months is coming along with her favourite words at the moment being night night, blackbird and shouting hiya to anyone that meets her gaze – or doesn't for that matter, she really will copy any word you say and we cannot wait to have that first actual conversation with her. She had her first cinema experience and has enjoyed one of my sisters looking after her for a day of the week whilst I am at work. This week she has been poorly and although it has been really tough physically for me and I may have ended up in the doctors waiting room full of people covered in sick with a screaming baby, I have enjoyed the cuddly times as with a very physical R they are few and far between. I have also plucked up the courage to give her pineapple at last (one of the worst allergic reactions E has) and as expected she was fine, although I have to say she didn't like it much so I don't think it will be a problem to avoid it as a household.
As for the Mr and I, he has worked away this month in Spain, joined my person of interest obsession, and today has gone to watch his beloved Everton play – a rare occurrence these days but one that is a must at least once a year as he is absolutely and utterly football obsessed. I have enjoyed treating myself to a new camera lens, trying to find the time to dedicate to this here blog, spending time with friends and family and planning our big French adventure in the summer – warmer climes here we come.
Family photo's for us are always tricky, I am not really sure why, I take lots of photos, snippets of video and try to capture the moment right there that second when no matter what I know we will never ever be exactly the same as we are in that very moment. However getting in front of the camera is not really my thing, nor is it for the Mr and so it's always a special effort to get everyone ready. This week I knew I wanted to go to the rapeseed fields that I pass every day on the school run, because, well who can look at the sea of yellow and the blue sky without smiling. I just needed the perfect time, the perfect weather and two happy children! As you can see, two out of three isn't bad! We headed there to meet the Mr after work right at the last minute, thankfully the rain held off but R has spent this week poorly and was not in any mood to take photo's ( as you can tell!!) it was also very cold and incredibly windy so here we have it, snotty noses, tired faces and windswept hair. All the same this is us, right now in this second, before something changes again.
Forever changing, forever us.
xx