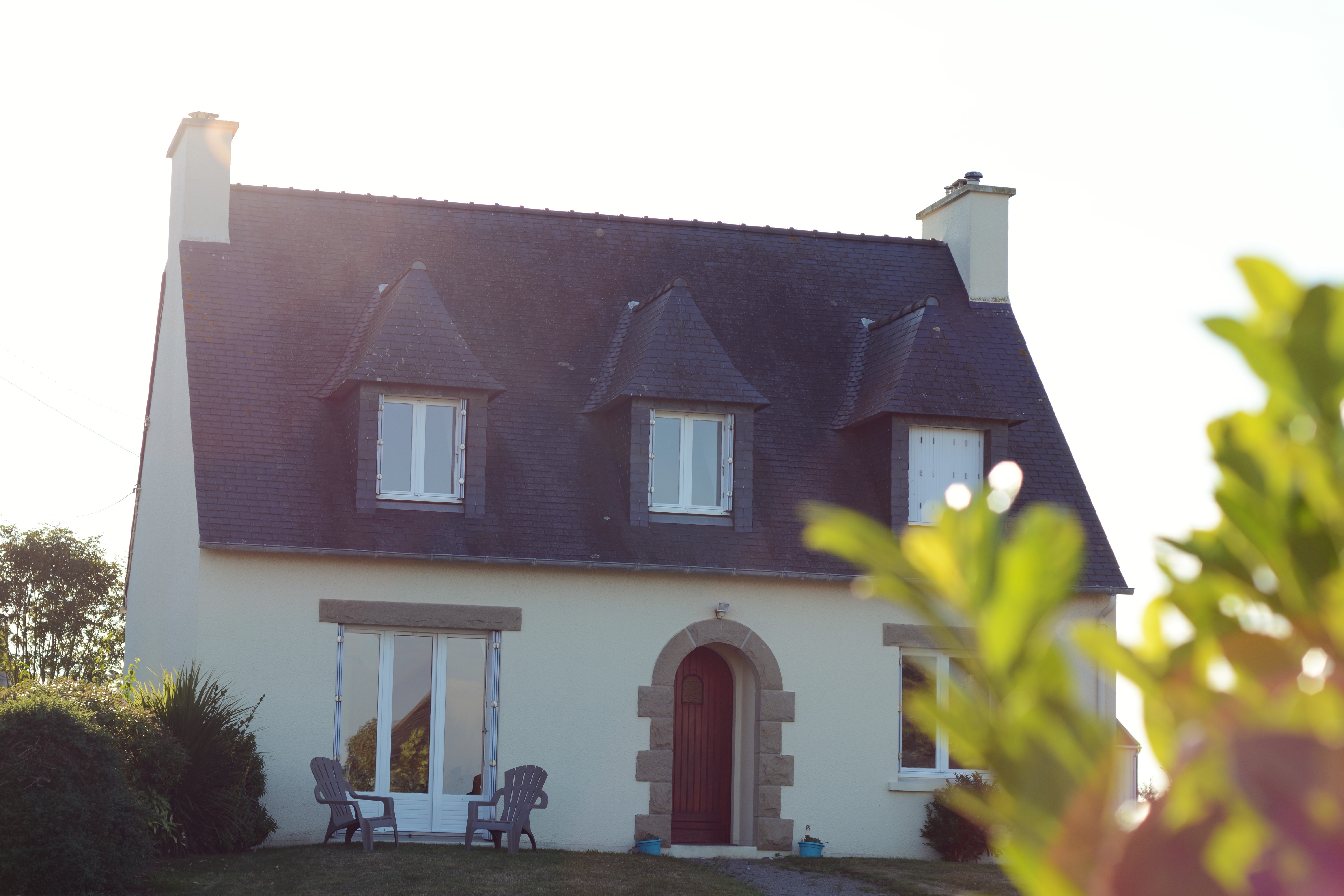 In the summer Eddy was asked to go to France for a month with work. He was asked to work there of course but as it is a French owned company he would also improve his French language skills. We as a whole family were lucky enough to be able to accompany him for the trip. This was a little bit daunting, the thought of a whole month away in a country we don't know and a language I don't speak, but also incredibly exciting and I didn't even think twice about saying yes.
Being away for so long and having work in the mix does of course mean that it isn't like a traditional holiday. In any sense really, it is almost like normal life. But so much better! There were still meals to make and clothes to clean, but when we opened that door to the beautiful view of the sea, when Eddy returned from work and the sun was still high in the sky, there was a whole new world of possibilities to explore. These moments, just us. It was truly the most amazing month and given half the chance I would do it again tomorrow. In fact I still can't sit here and write, or edit footage, or even really think about it without smiling, it has certainly made a lasting impression and that remains still 2 months on!
It has taken me a while to get this post up but over the next few weeks as everyone is settling down with their Christmas Trees and candles I will have posts and videos from our summer to share. I did considered not posting at all but ultimately this blog is to capture our family memories and my little ladies don't care a bit if I write something 2 days, 2 weeks or 2 months after. This was never more clear to me than when I saw Eva's face as she watched the video that sits so innocently at the bottom of this post. If I could have bottled up that excitement, that sparkle in her eyes and watched it over again, I would post it 2 years after. What also occurred to me though was that alot of these photo's and video were taken when Eddy was at work so actually to be able to share these moments together and with him for the first time has been truly special and yet another thing to thank my lovely little blog for. So anyway here it is the first of many posts over the coming weeks our first week in photos and video.
When we arrived in Roscoff after our really great journey on the ferry we only had to travel 5 minutes, up a hydrangea lined path to the most beautiful 5 bedroomed house in a stunning setting. The lovely owners met us there and we had everything we needed ( I mean apart from an electric kettle, that about killed the english woman inside of me on a daily basis!) but the house was bursting with a mixture of modern chic french styling and original traditional elements too – hello wooden shutter envy! As they were local they talked to us about what was around to visit, local amenities and left so many leaflets. They really were amazing to us which we will forever be thankful for. The only downside for the house I would say would be the creeky stairs! The gorgeous traditional wooden staircase was definitely something to look at, it was stunning, but trying to creep up and down them without an almighty creek, waking Roma whom wasn't sleeping well at all at the time was a daily/nightly struggle. That said it was still pretty perfect.
This week was a real one for settling in, the first few days it rained and on the very first day my nana passed away so we had a low key week of being in our new home and going to the lovely beach just a 5 minute walk away. I won't sugar coat and say it wasn't tough being away from home, as it was, but once I had made the decision not to return home early, it made me more determined to make the most of the time we had. Her passing wasn't unexpected, or sudden, or life cut short, she was 1 month shy of 90 years old and had a good life. It just puts into perspective what you have and to make the most of every moment. The big and the small. And that we did.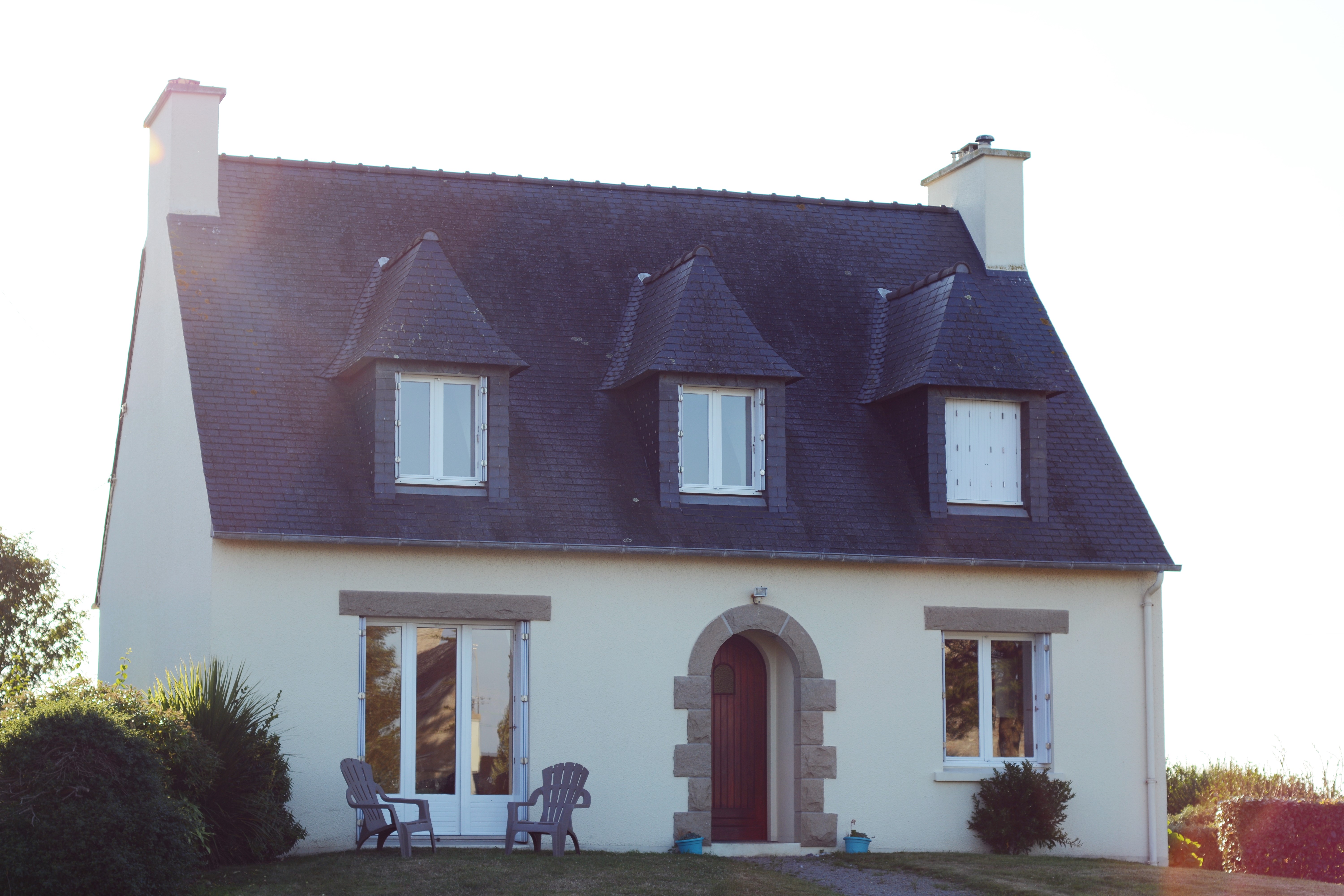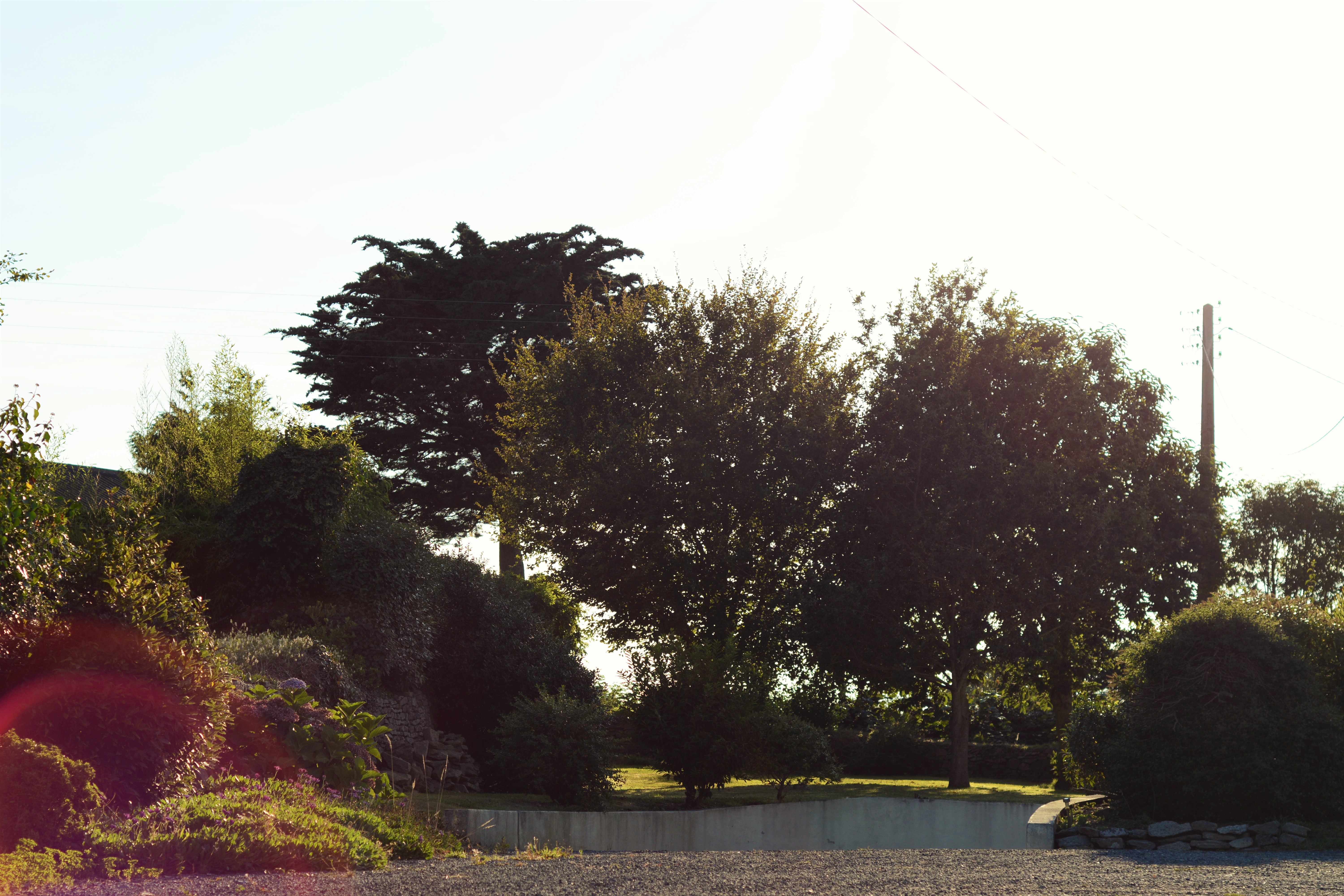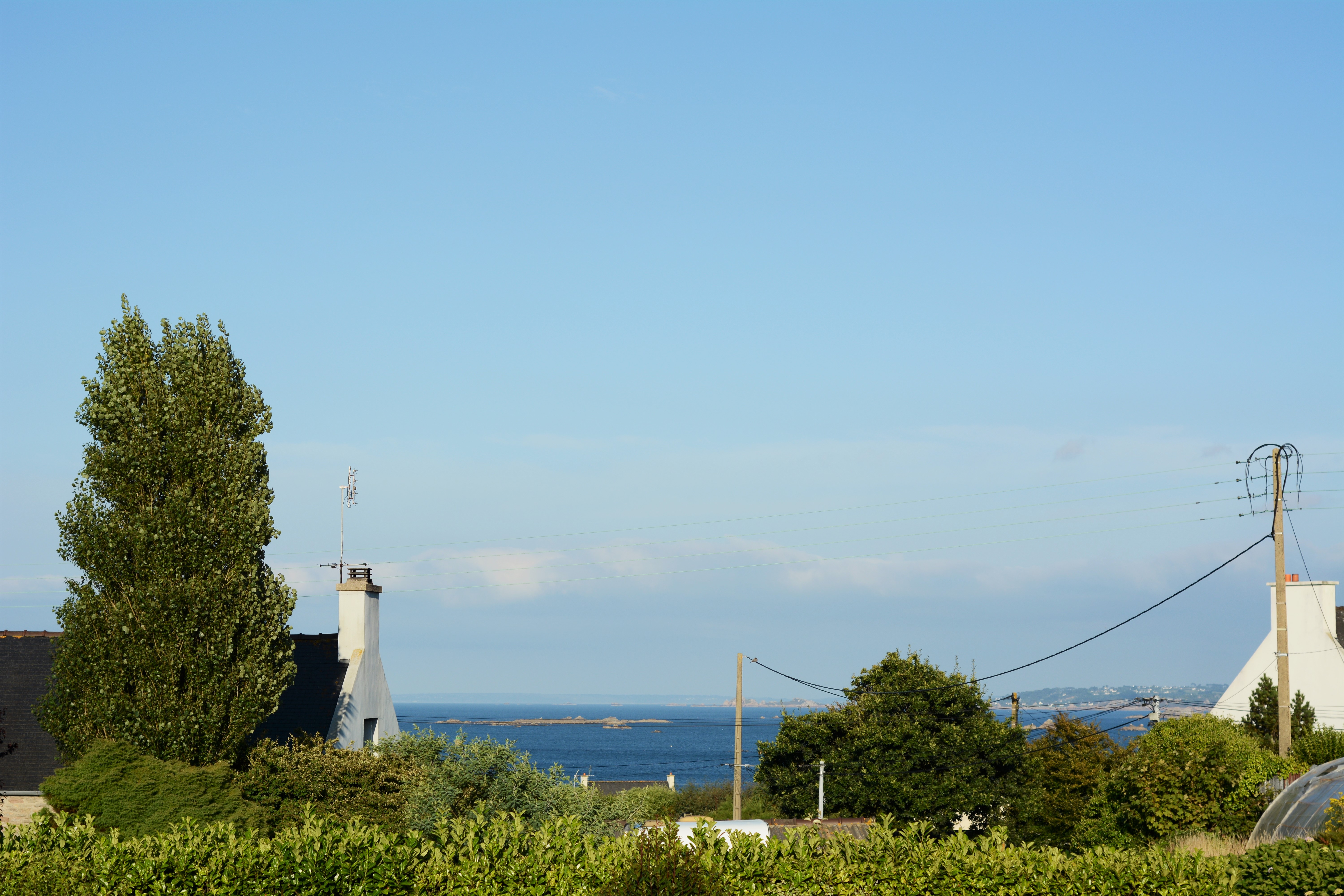 The view from the house was absolutely stunning and even after 30 days there it still took my breath away each and every time I opened the window.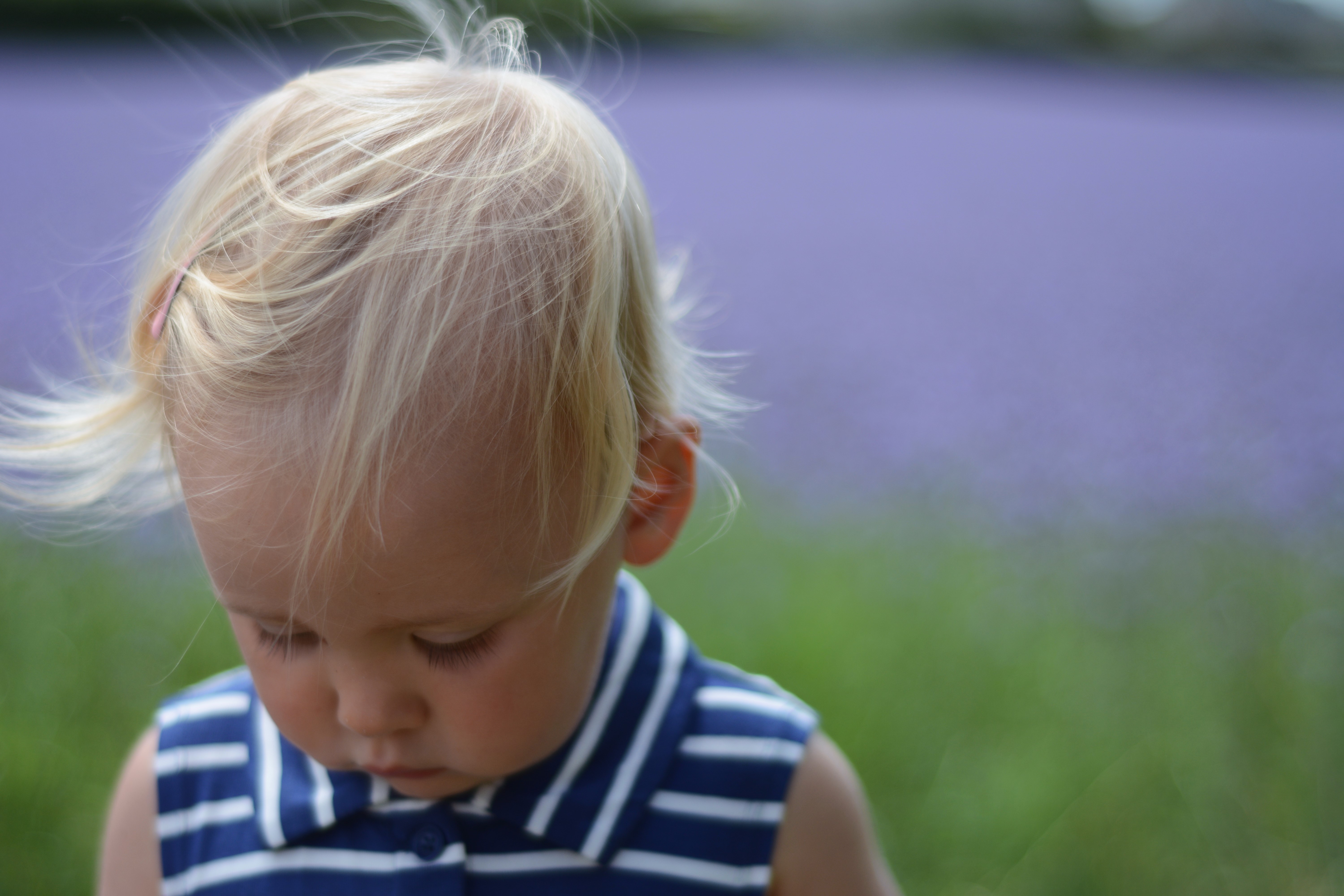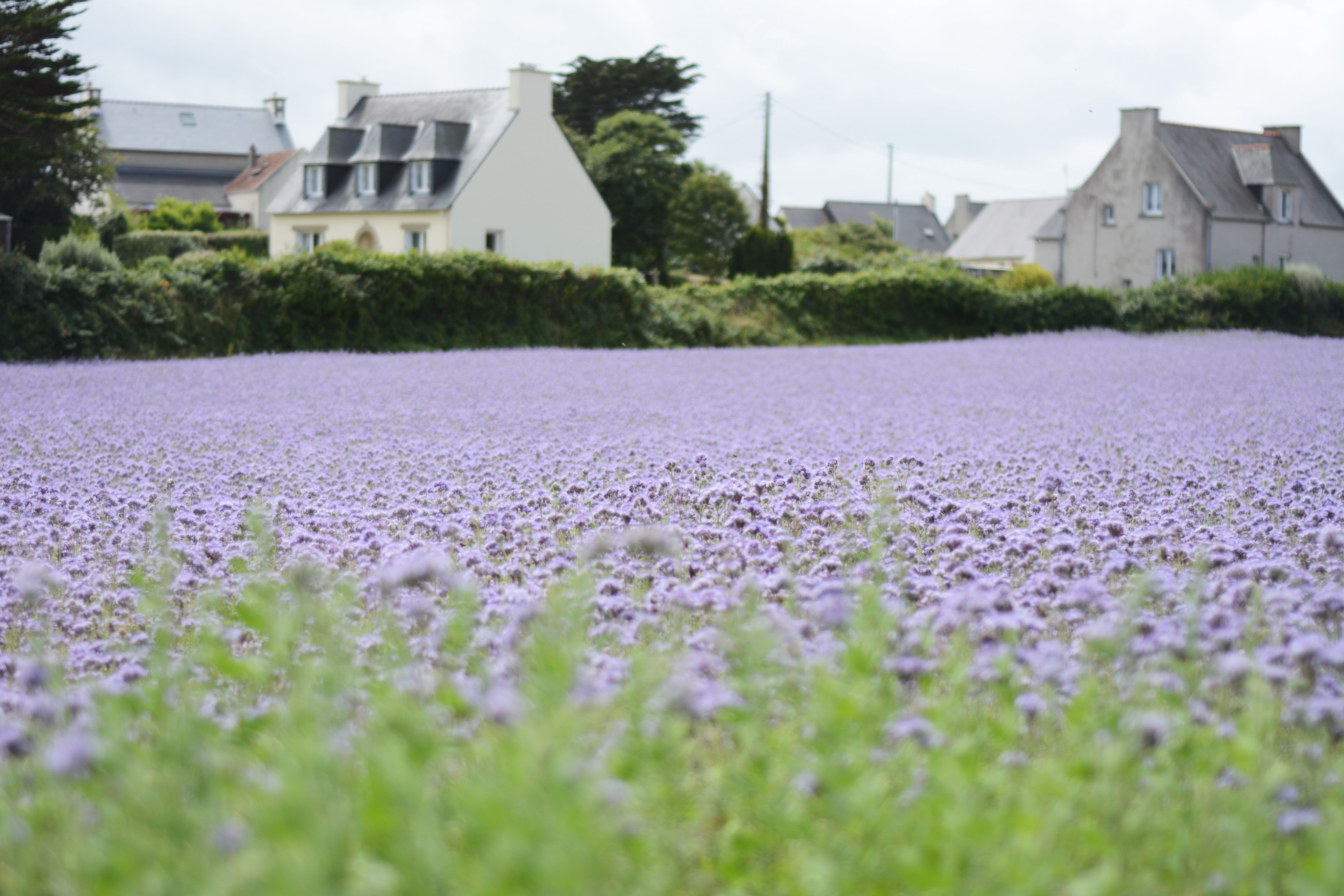 Next to the house was this just stunning 'purple field' as the girls called it, I have no idea what it is and I tried so many times to find a way in it (without being spotted by the neighbours) but we made do with admiring it every time we walked past.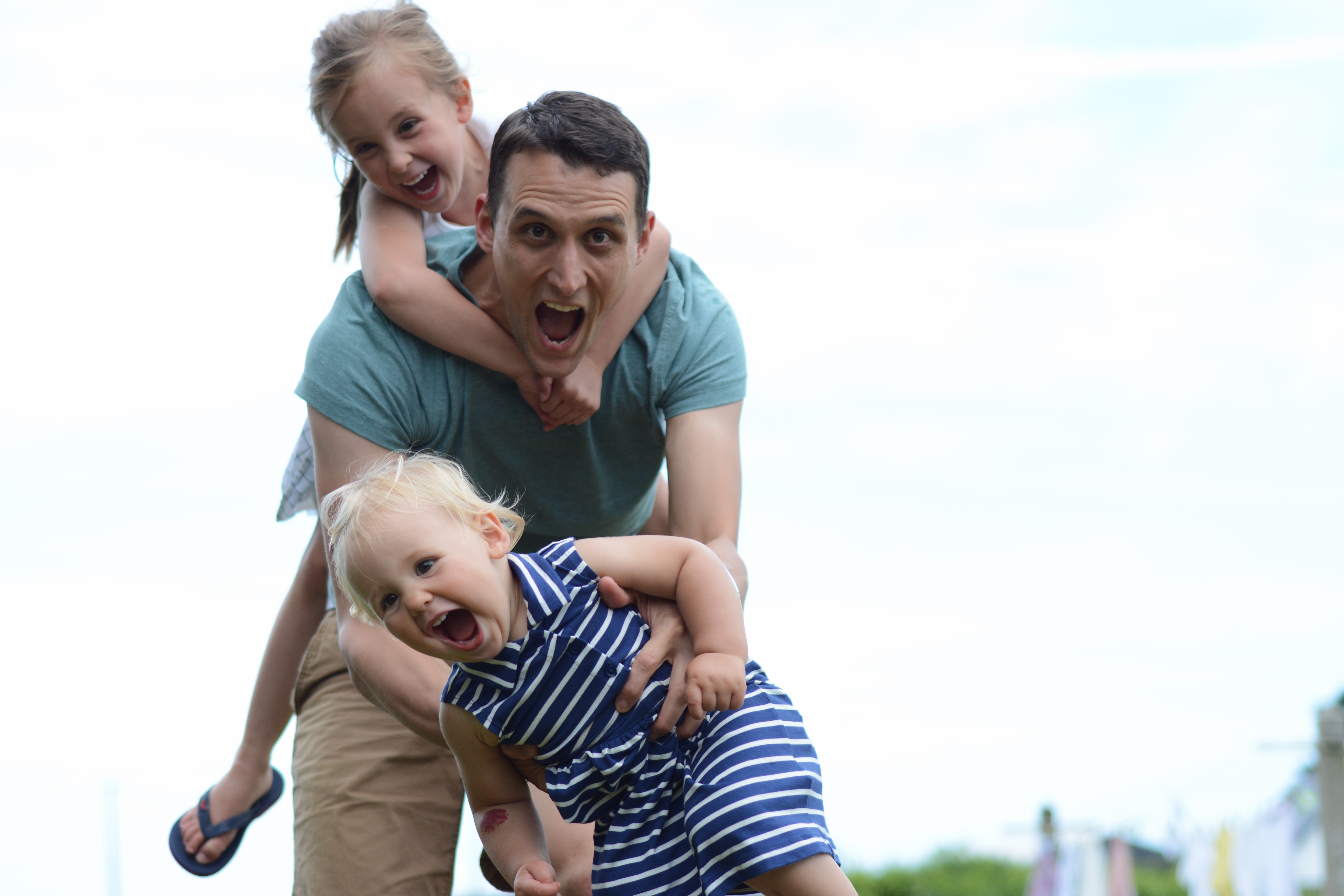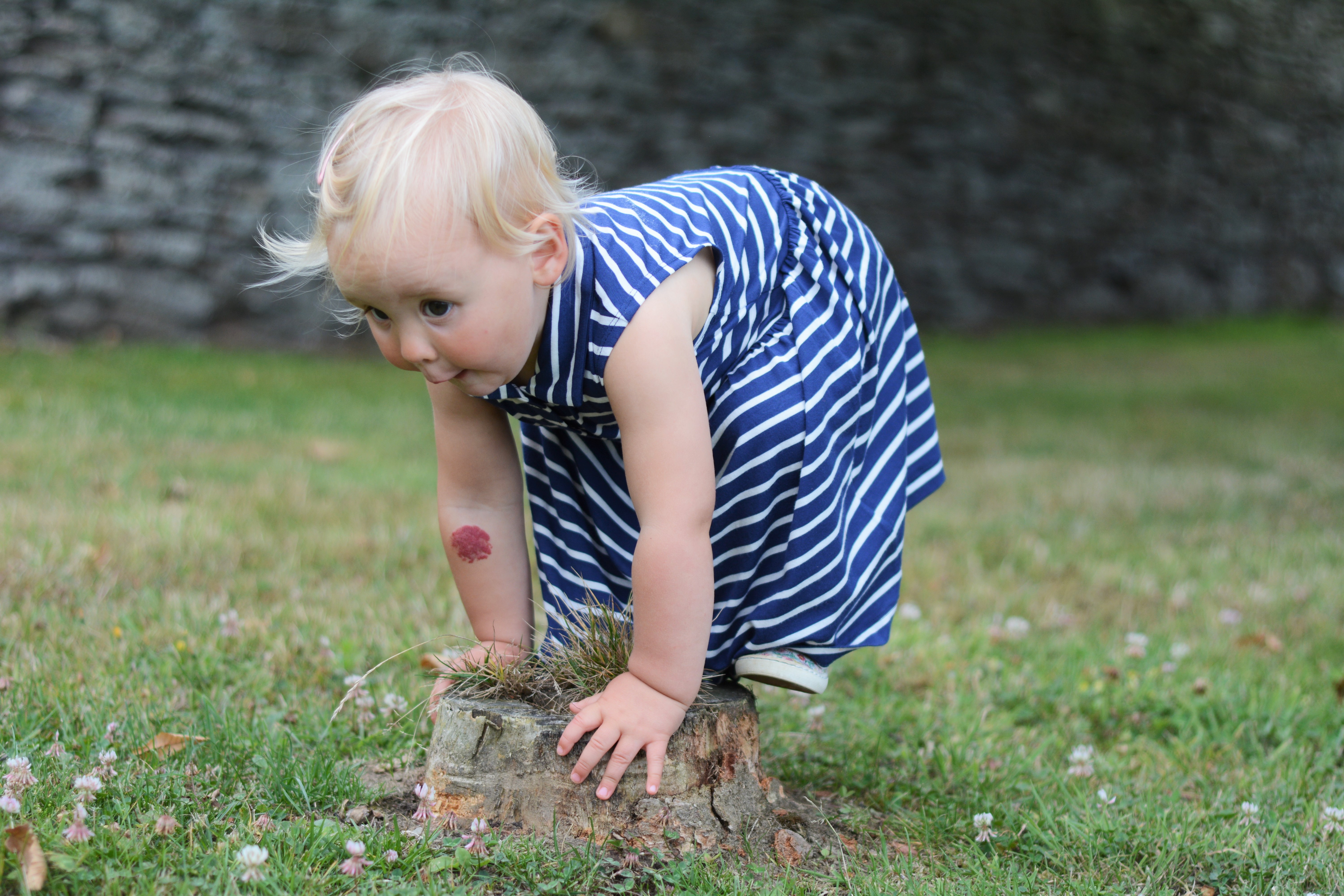 The house sat on a big plot with a wraparound garden, stunning trees, a beautiful walled garden and these little tree stumps where Roma would feel like she was climbing a mountain. We would spend ages just sat out there doing gymnastics, picking flowers or the best one of course – playing hide and seek. Eddy's work was a 10 minute drive away but every day he would come home for lunch, as is the done thing in France, and it was so lovely for the girls to have this time with him. We would all have lunch and then they would play for a while as I either got things ready to go out or just had a moment to myself. But as I sat there and watched or heard them running around in the sunshine it made my heart so happy. He may have to work but here they get that little extra bit of him every day. If only we could do that at home.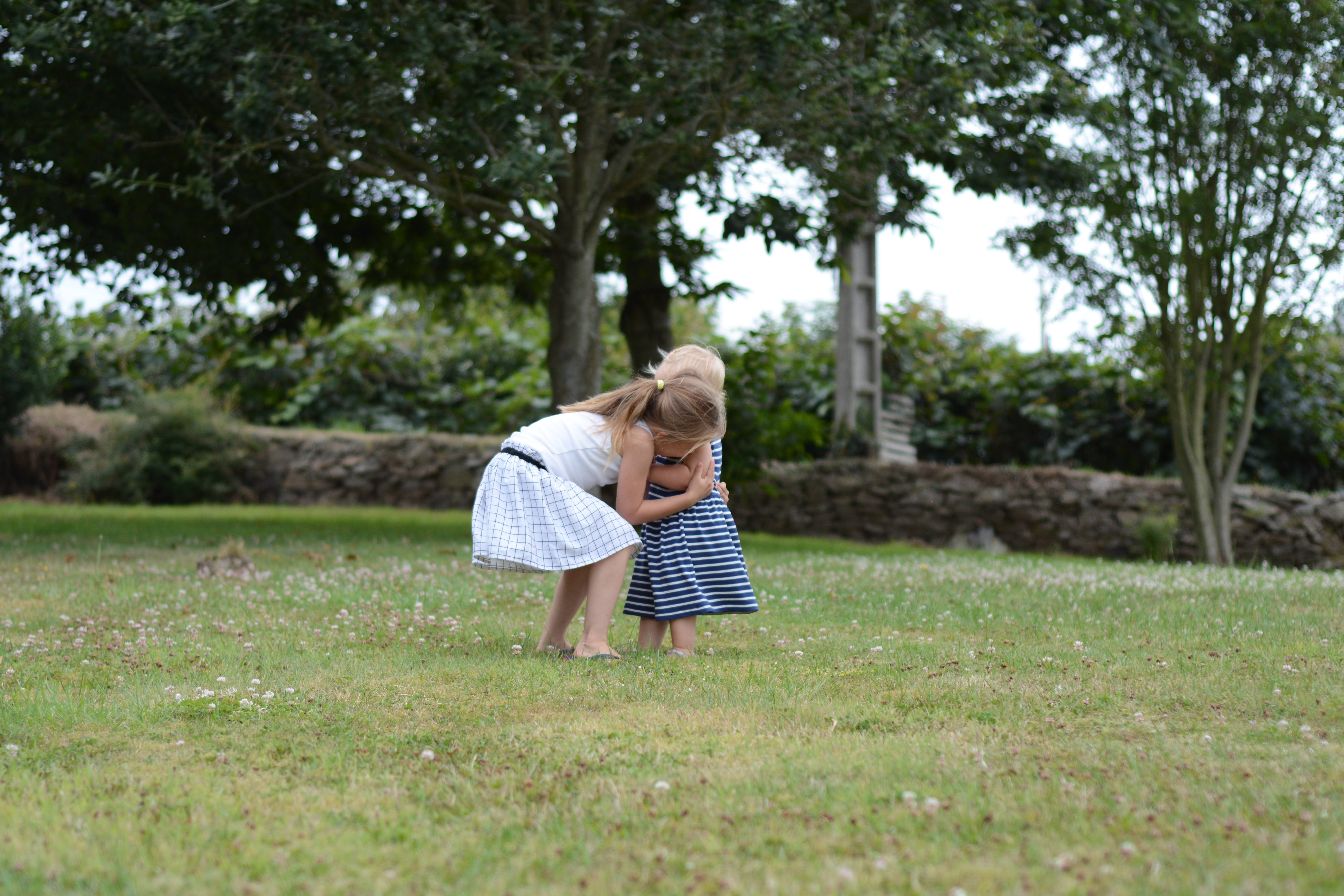 A little bit of all girl matching – as you do!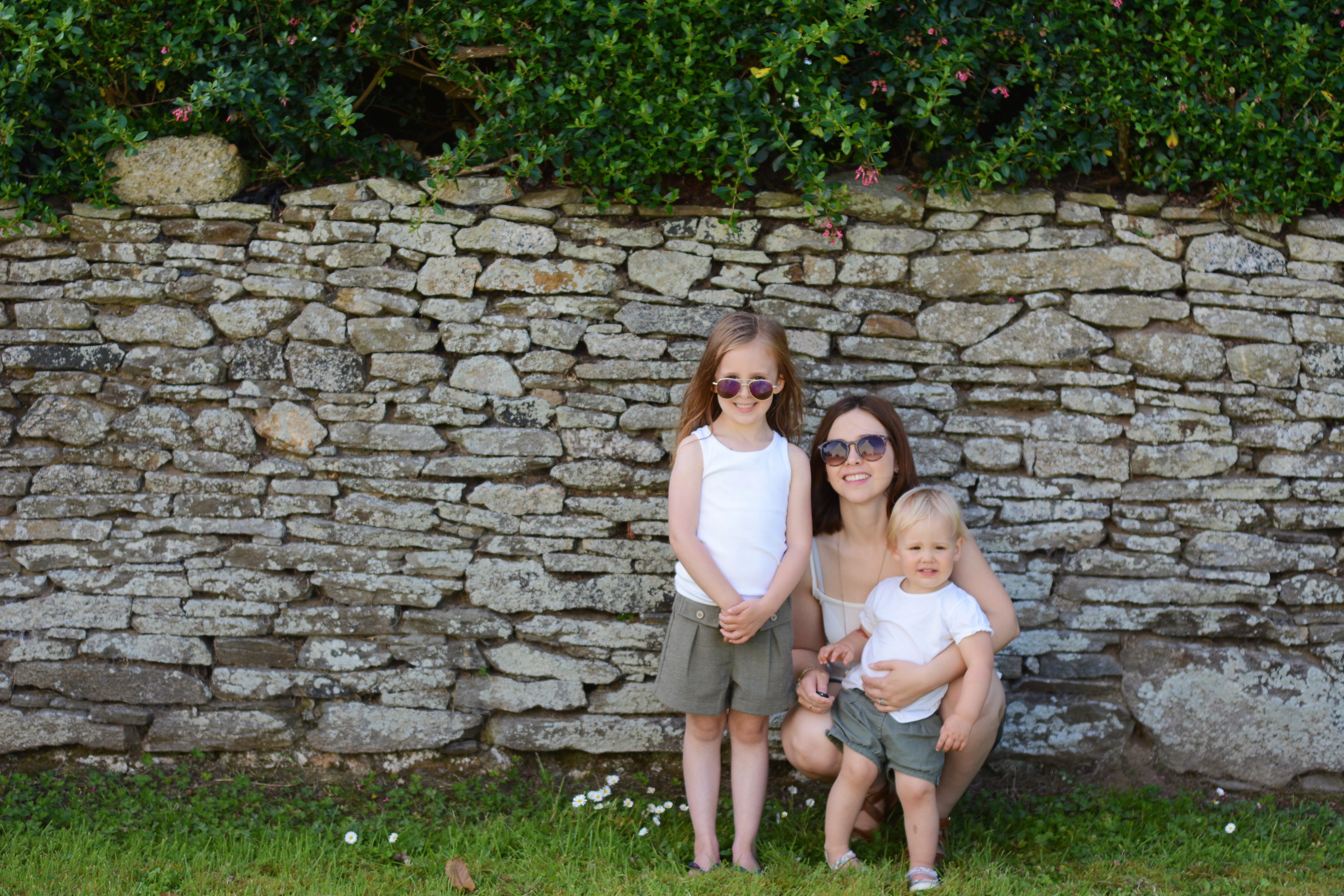 The beach was a short walk away and was a great mix of soft sand, stones, shady spots and the amazing rock pools. It was also almost always empty as it was a mostly residential area and we therefore didn't see that many people, and it was definitely surprising to hear anyone speaking english. The girls and I spent ages on the beach looking for perfect shells and we made quite an impressive collection at the front of the house by the end of the month. They would then play cooking with them or pretend to wash them up when we got home and it became a really lovely thing.
While we were there we should have had wifi and as a blogger it pained me when this failed within the first week. I had to deal with both paying for data and the slowest 3G ever just to post to social media. But before it went I did write about our lovely beach days with some more photos here.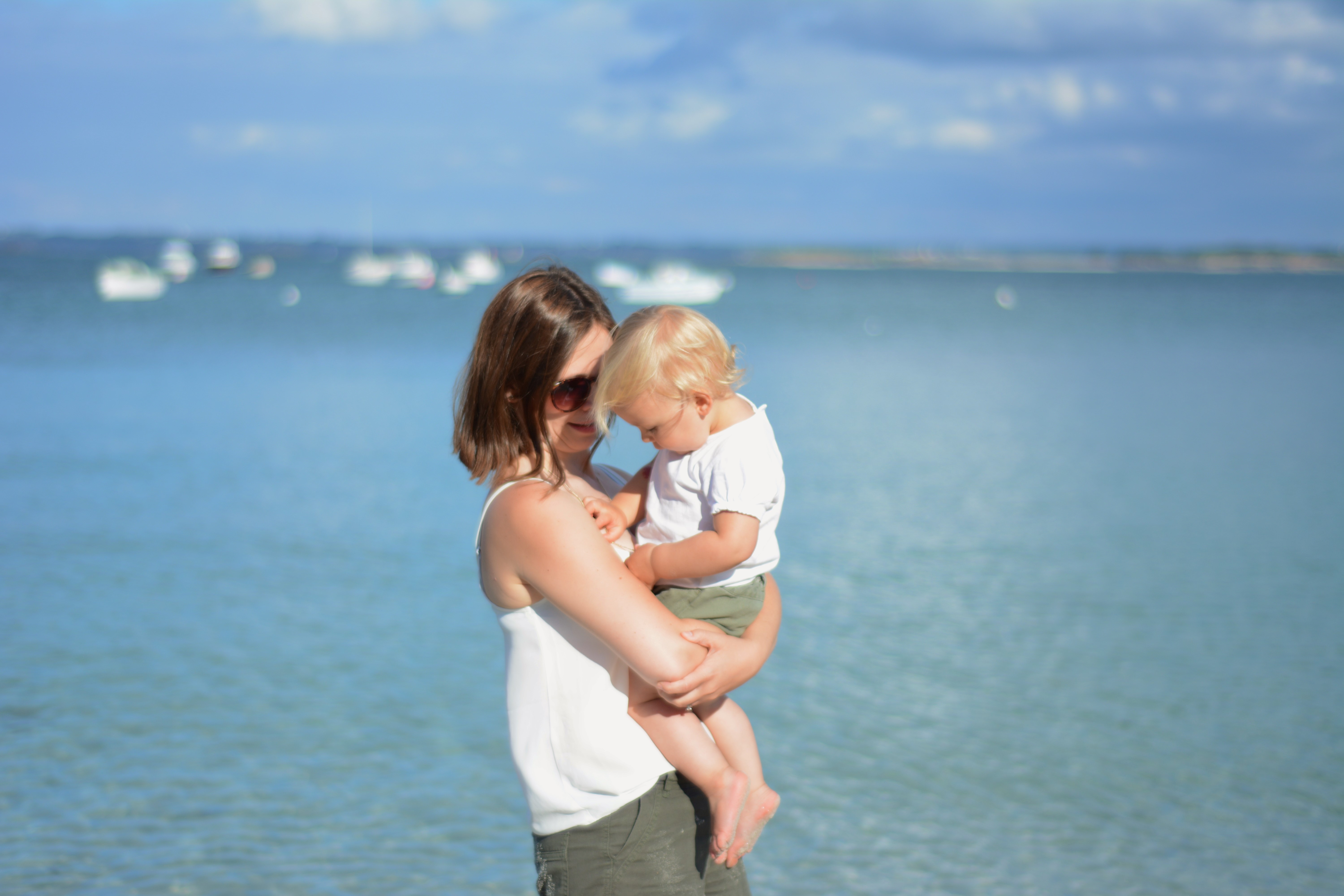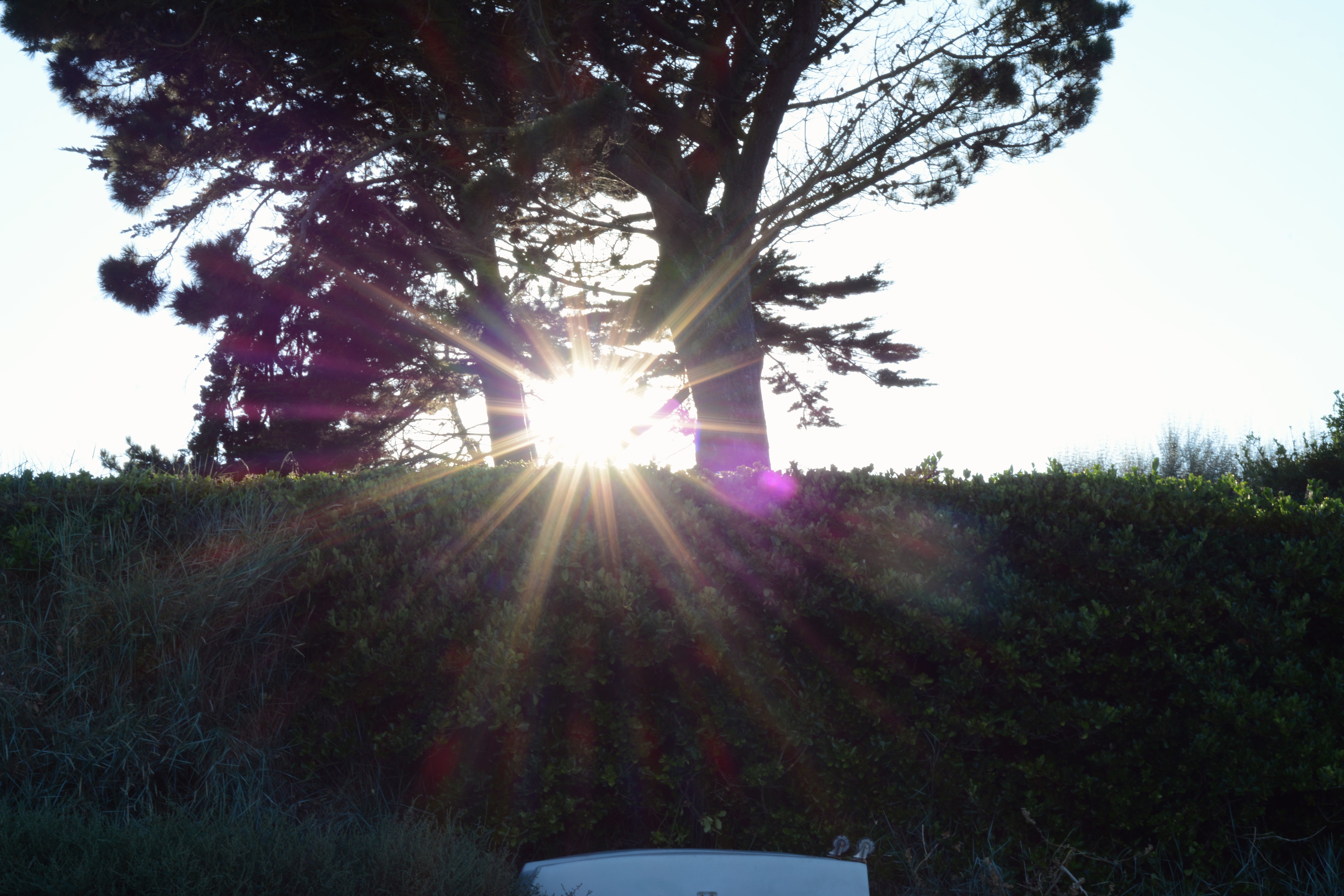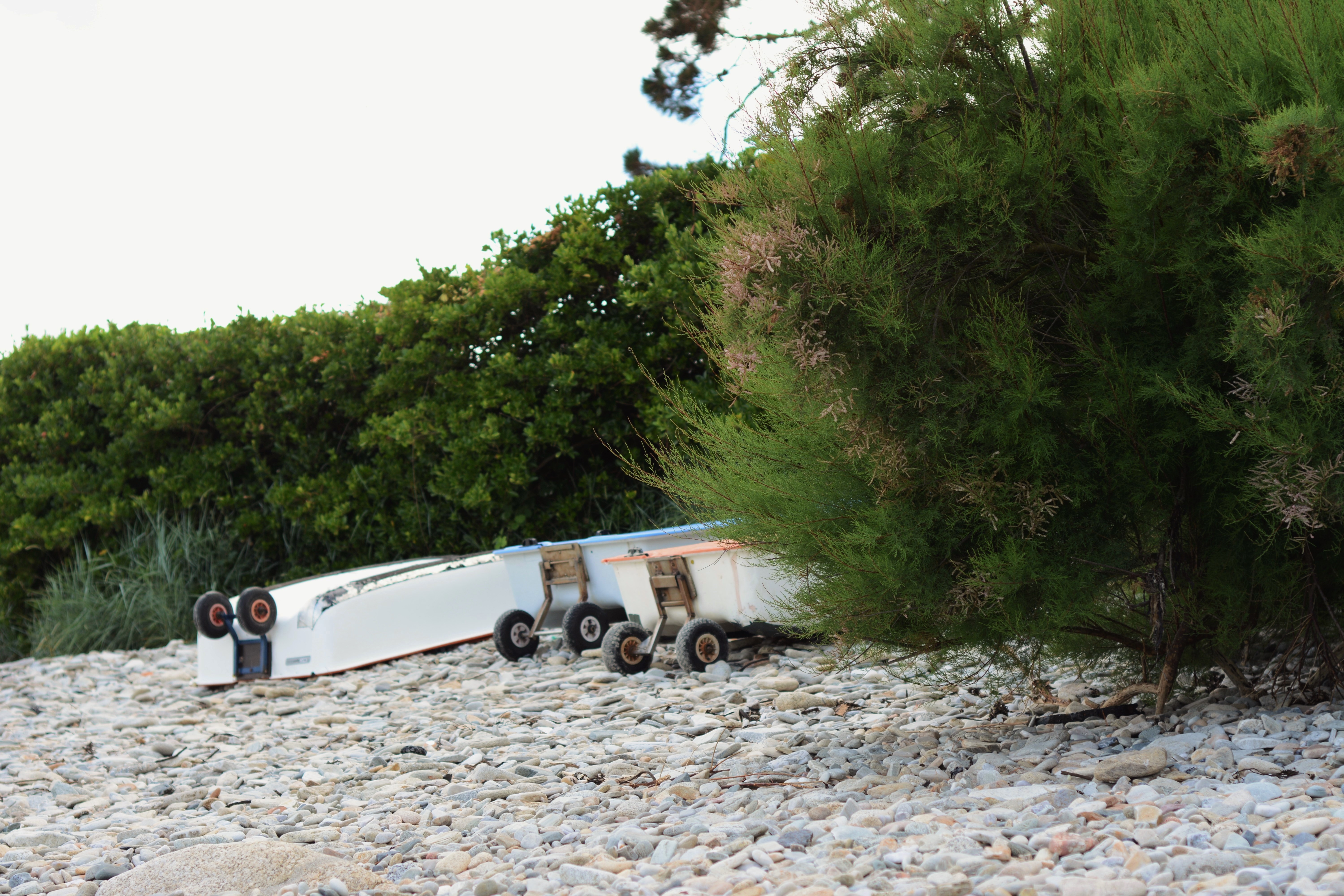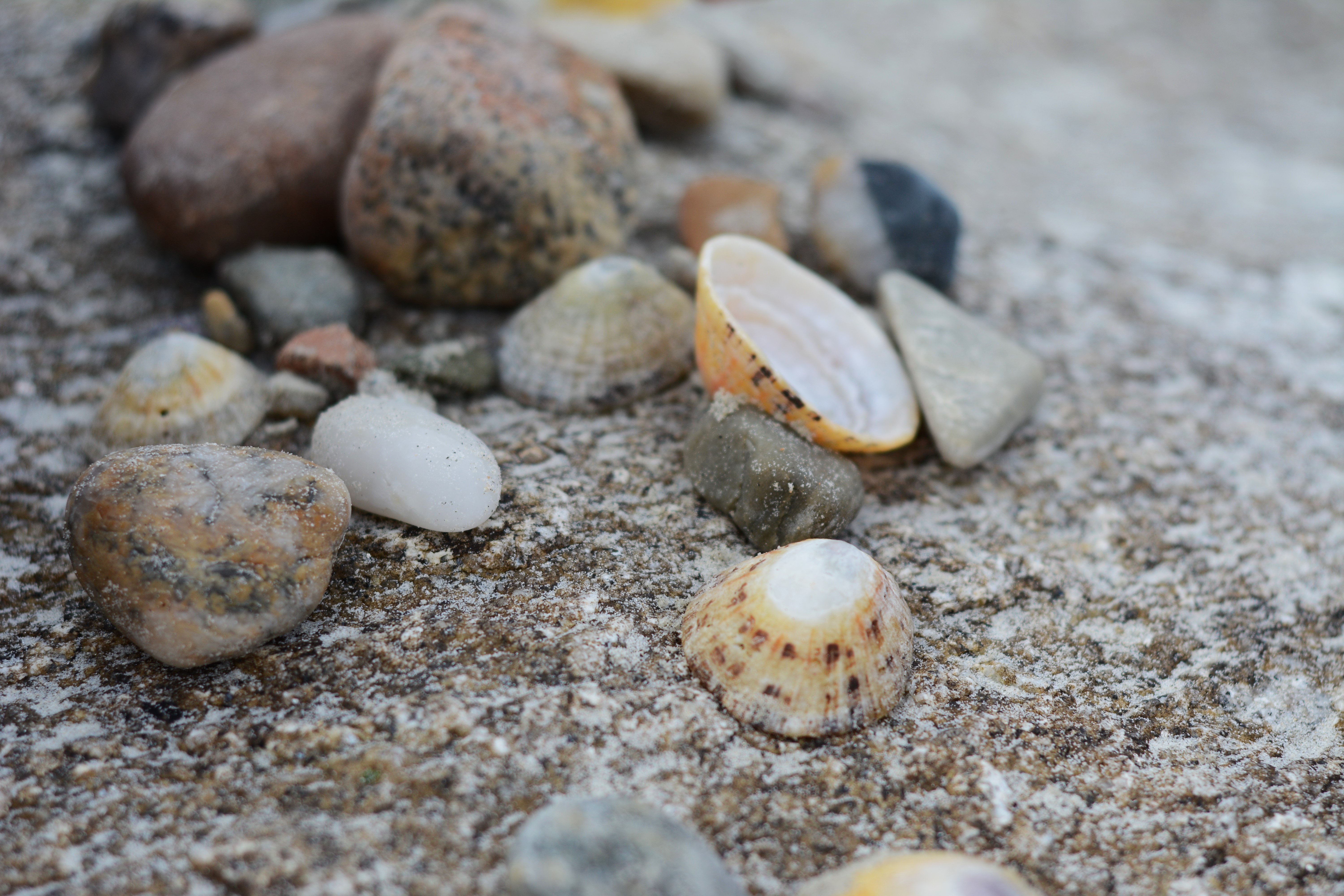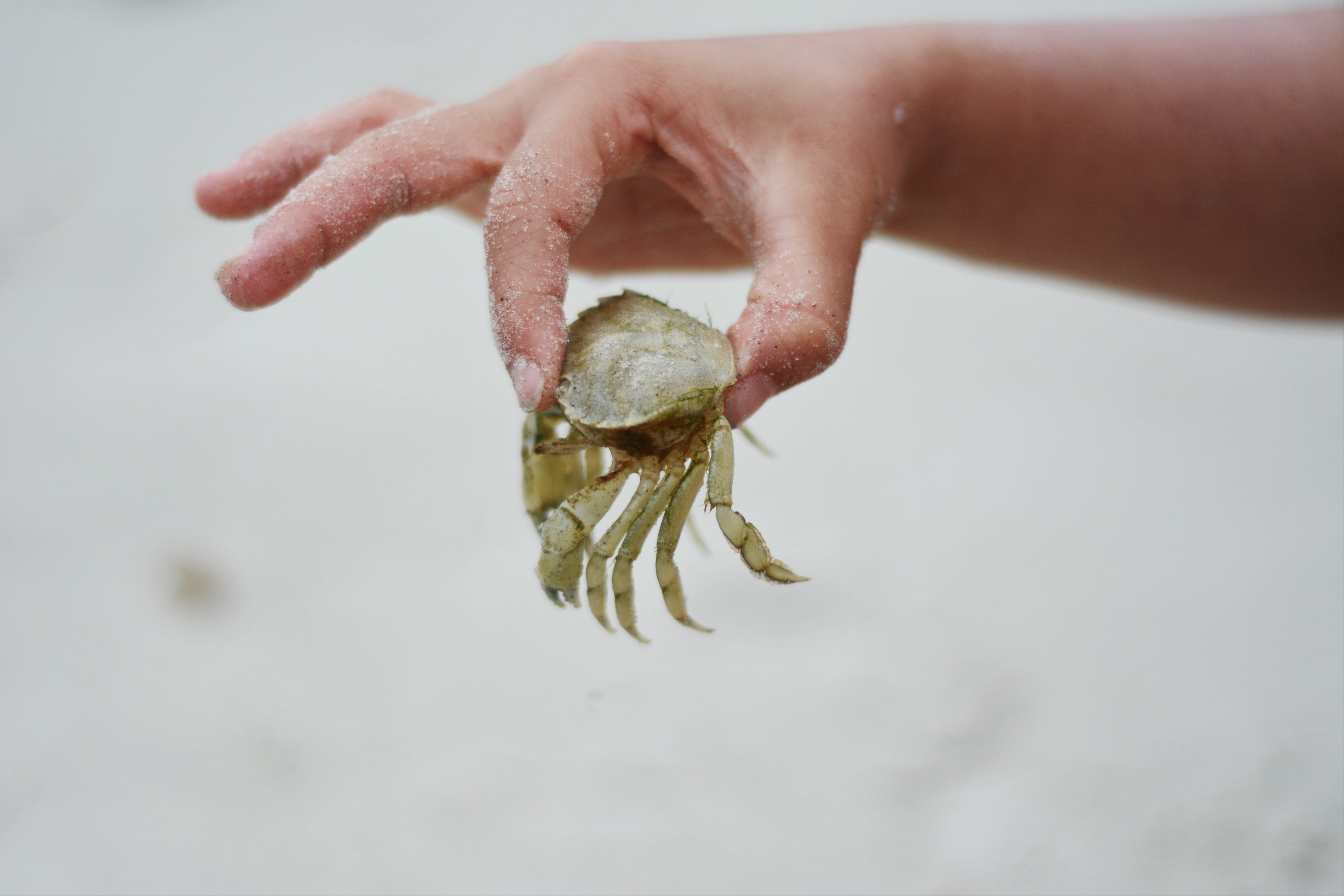 Eva found a dead crab and was so taken with it, she studied it, decorated sand castles with it and then gave it it's own burial…. I truly hope some innocent child didn't find that whilst filling their bucket! She does love nature that girl but I am almost positive it would have been a total different story had it been alive. A bit like these little shrimp like sand creatures that seemed to jump everywhere as you moved the sand beneath your feet. Weeks of googling and I still don't know what they are, but they did keep them entertained for a long time. We would fill buckets with water where they would dig and 'catch' them to study them until they jumped back out again to shrieks of laughter – when they would start the process all over again!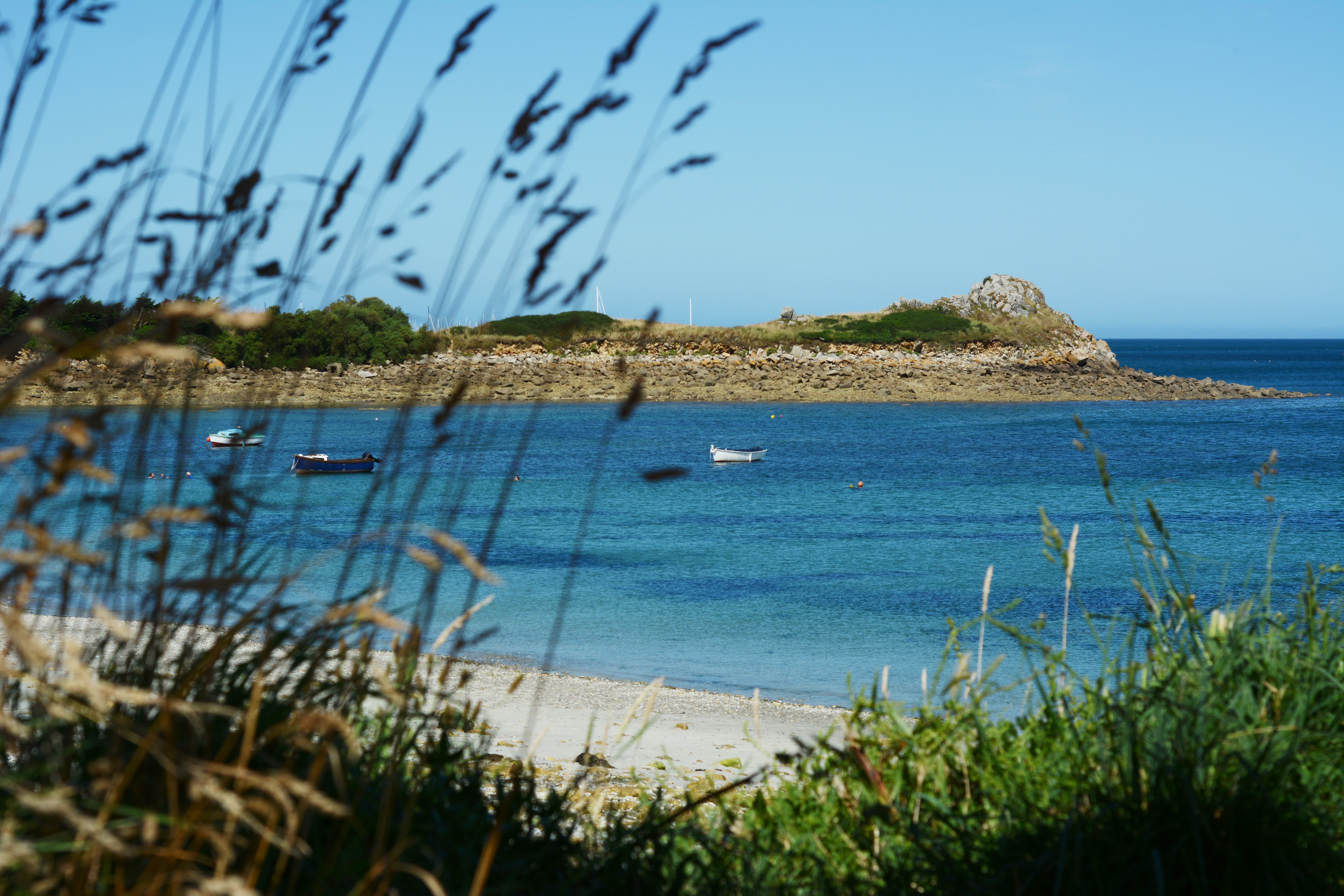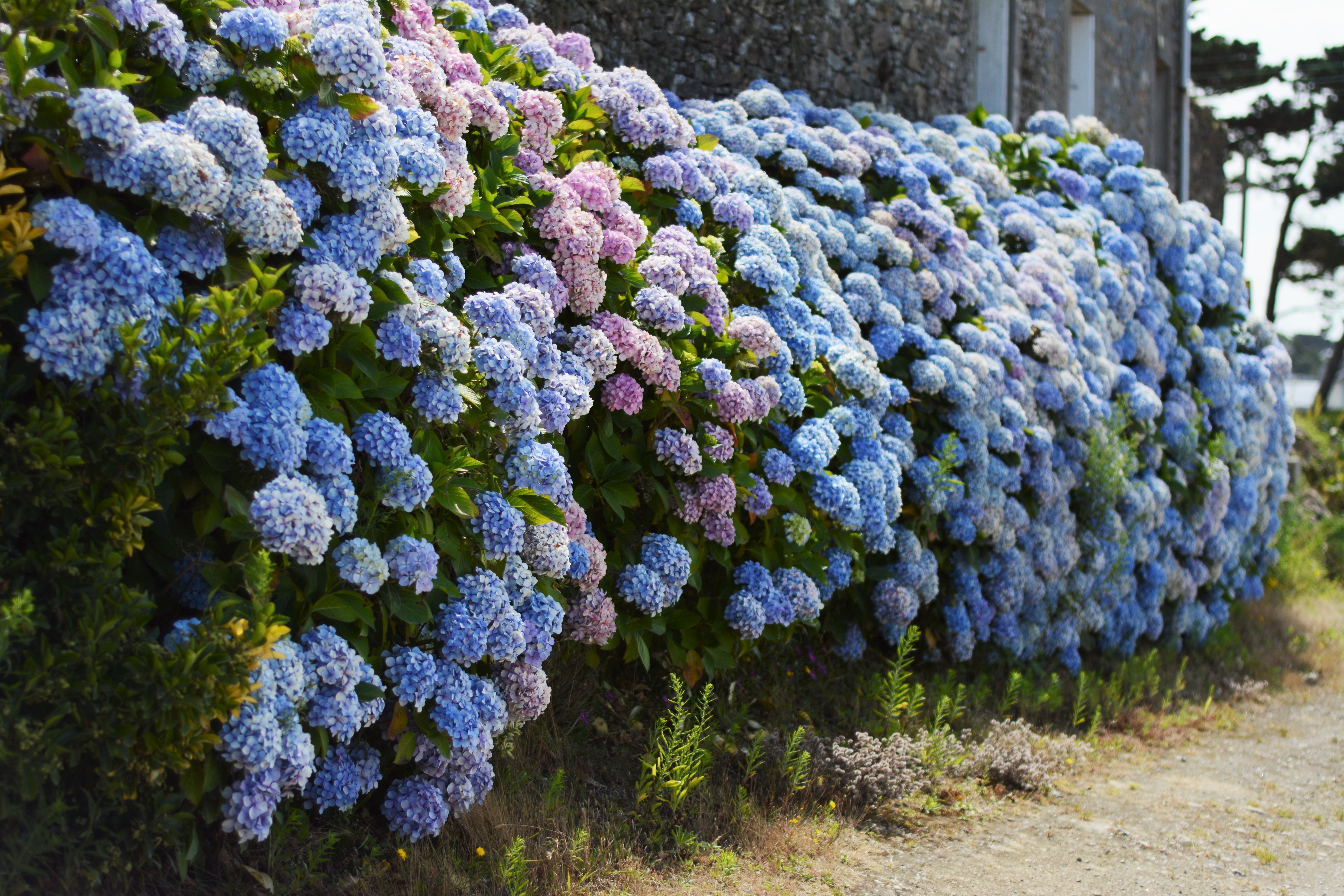 There were so many amazing hydrangeas literally everywhere you looked and this was the first one we spotted as we drove to the house that very first day. I absolutely adore them but can't keep them alive for love nor money here so it was both amazing and annoying to see this stunning display just blooming by the side of the road! I need some of that French soil.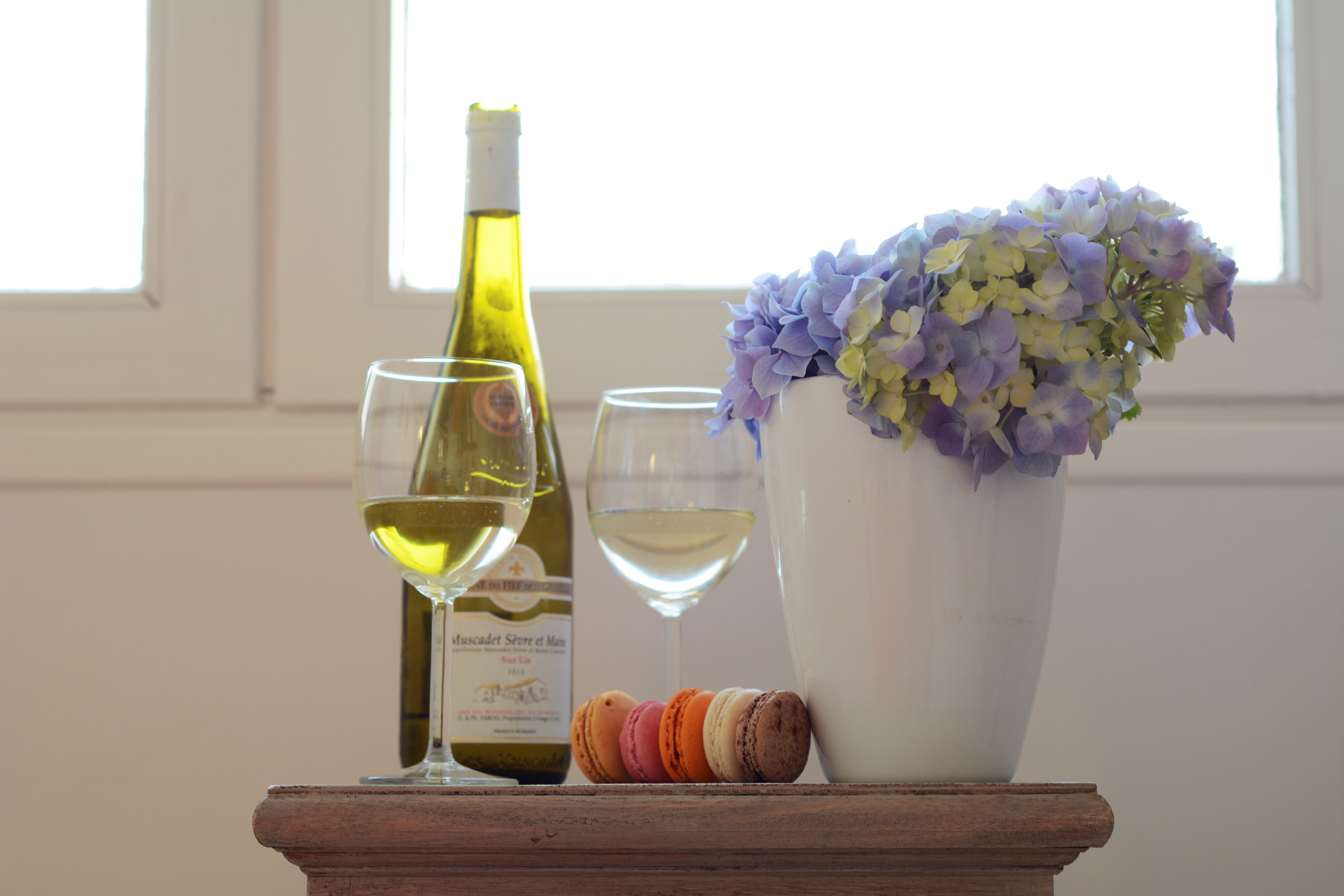 One of my most favourite things in the world to eat is macarons. Every time Eddy goes to France he brings some back, whether that be from the shop in Paris when he is there for a meeting or from the airport wherever he has been, I have never seen him arrive from a trip without them. And these were truly amazing. Unfortunately they were sold in the supermarket for about a 5th of the price you pay here and come in a box of 16. I say unfortunately. For my waistline alone of course. Because Eddy doesn't really like them and as every macaron lover knows they are best eaten fresh..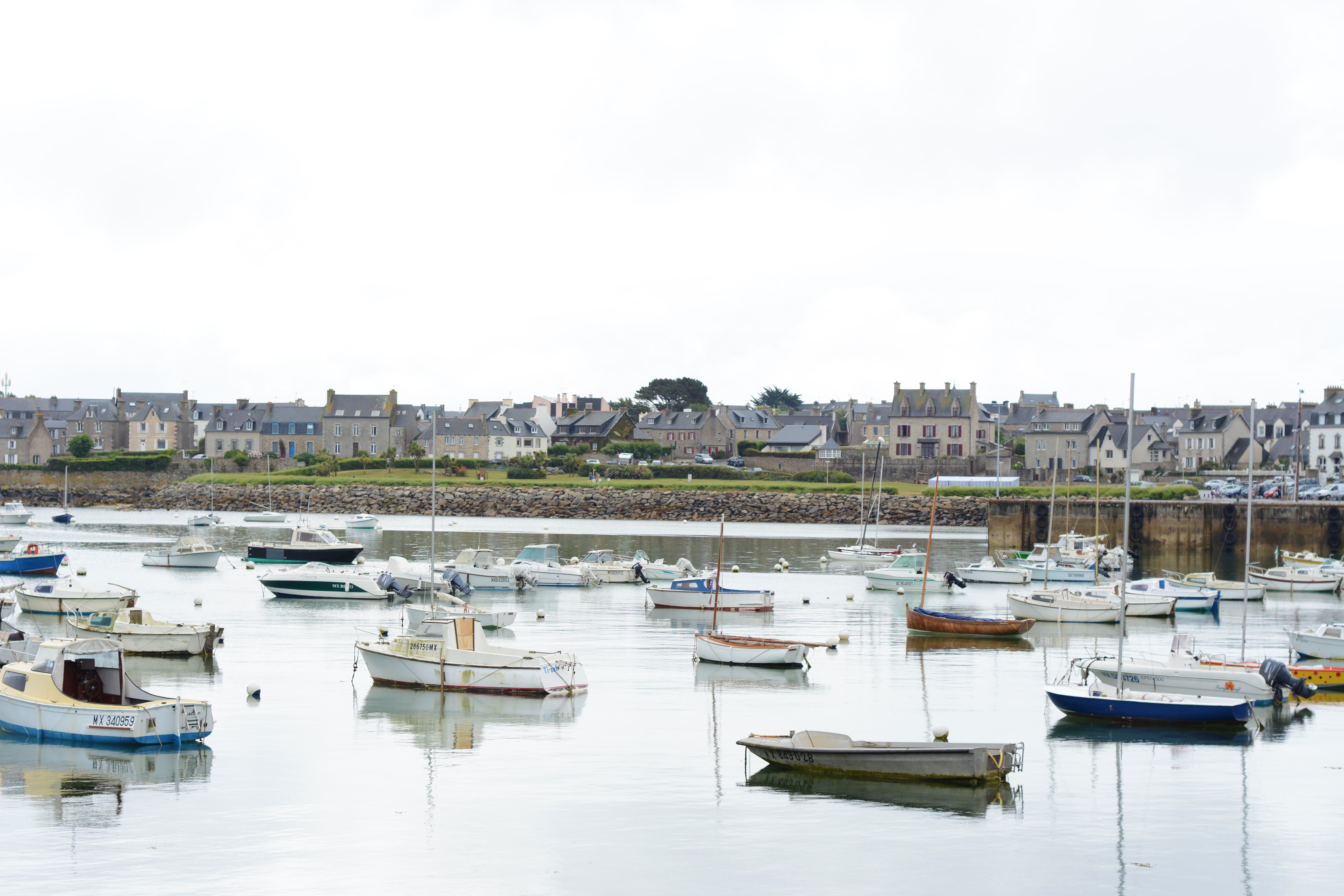 The first weekend we headed to the nearby Roscoff town and port. It was so picturesque, we spent the day looking out at the boats and having a look around the little shops and gorgeous boulangeries. In the harbour there was Le P'tit Train de Roscoff, which was a little train ride you could go on around the whole town. It was 17 Euros for us all and as you get on they give you headphones so you can learn all about the history of the area (in many different languages) and some individual buildings as you go past. As Roscoff is where the Ferry port is, there was information about Brittany Ferries and their history not forgetting the famous Roscoff 'onion Johnnies'.
We then headed to Saint Pol De Leon which whilst smaller than Roscoff was just as beautiful and had the most stunning churches and flowers adorning everything you could see. I couldn't resist taking a photo of this pretty florist. I didn't know it at the time but this is where Eddy had come to buy some yellow Roses which were my Nanas favourite flowers and we scattered them in the sea, so it is a very special photo for that reason too.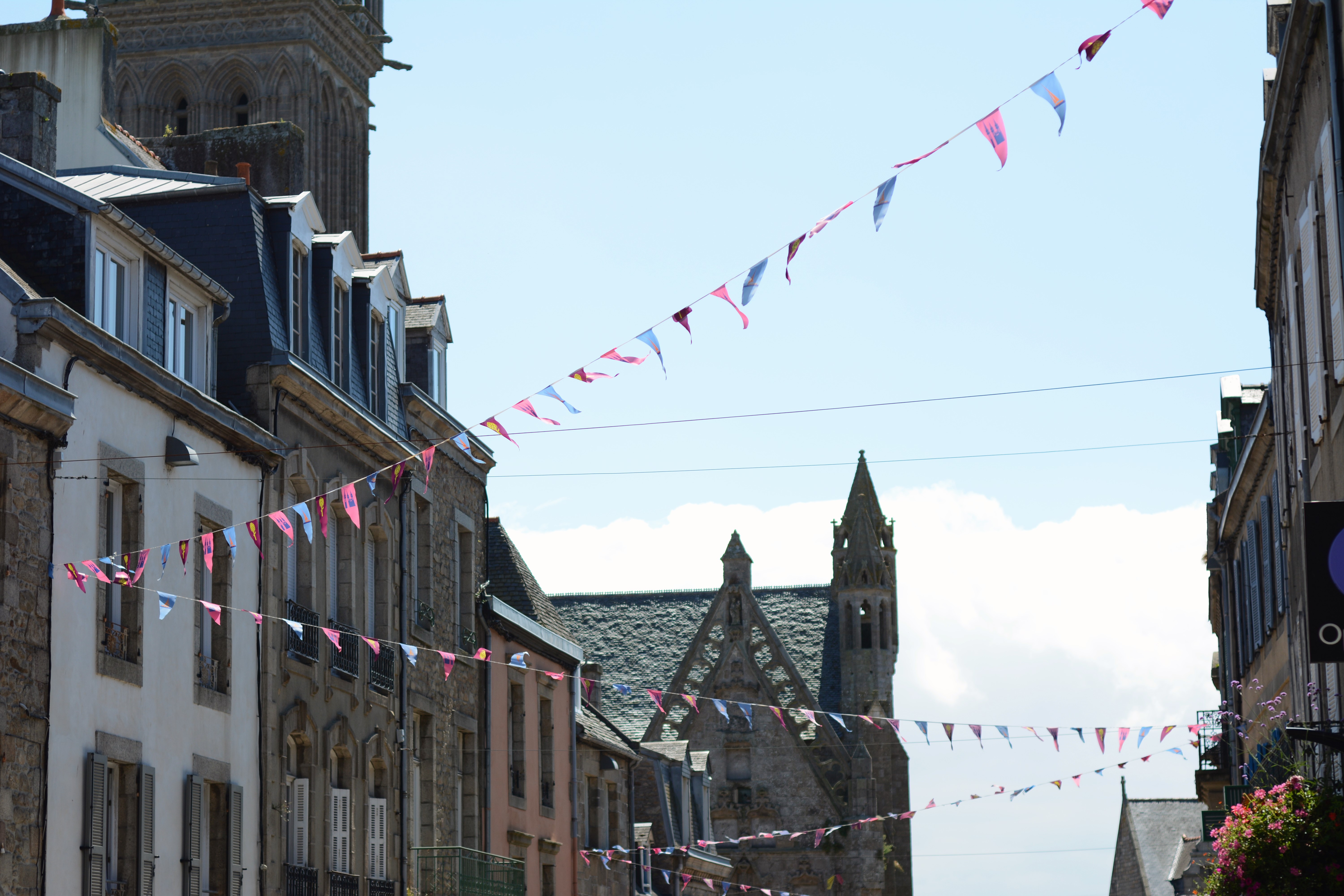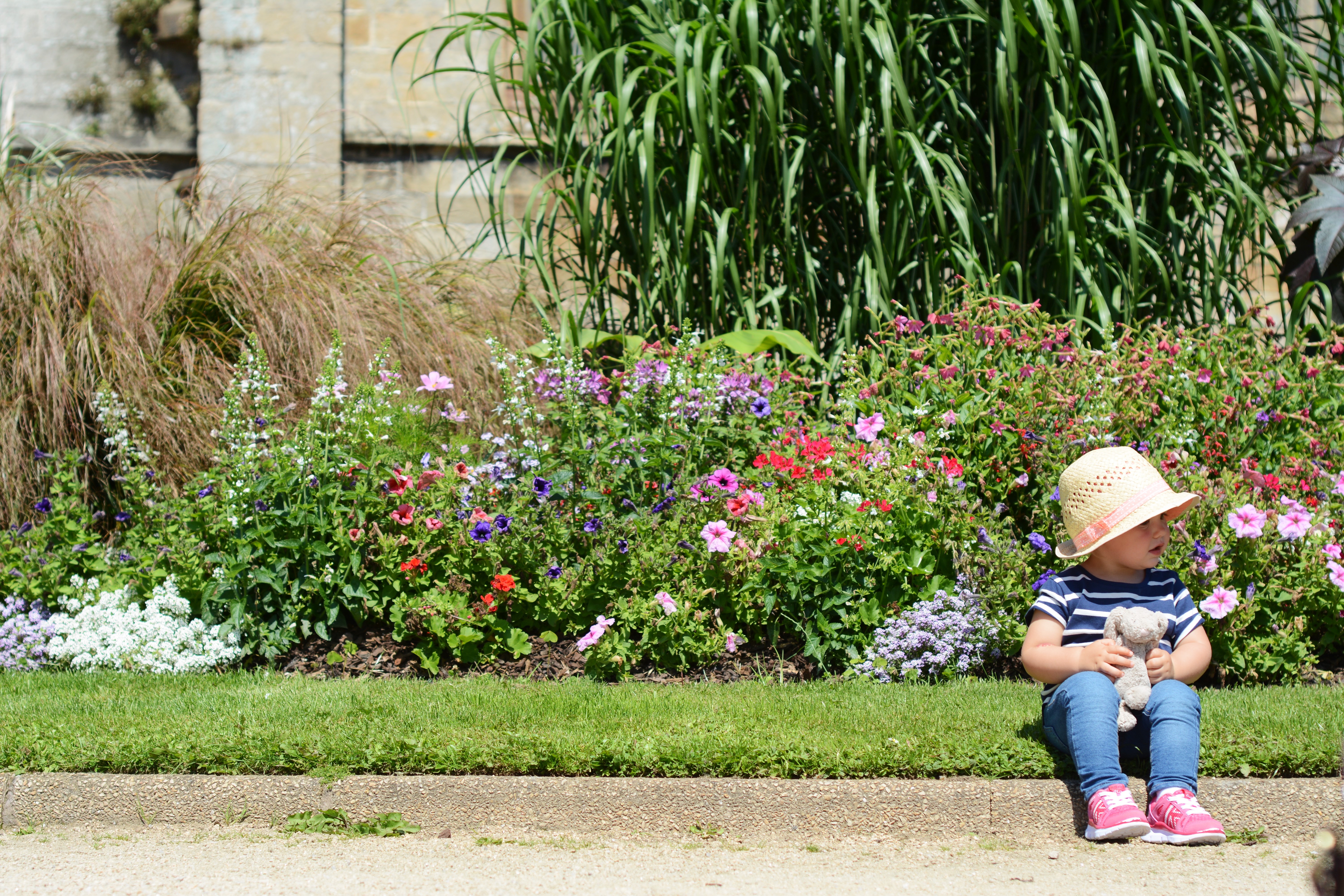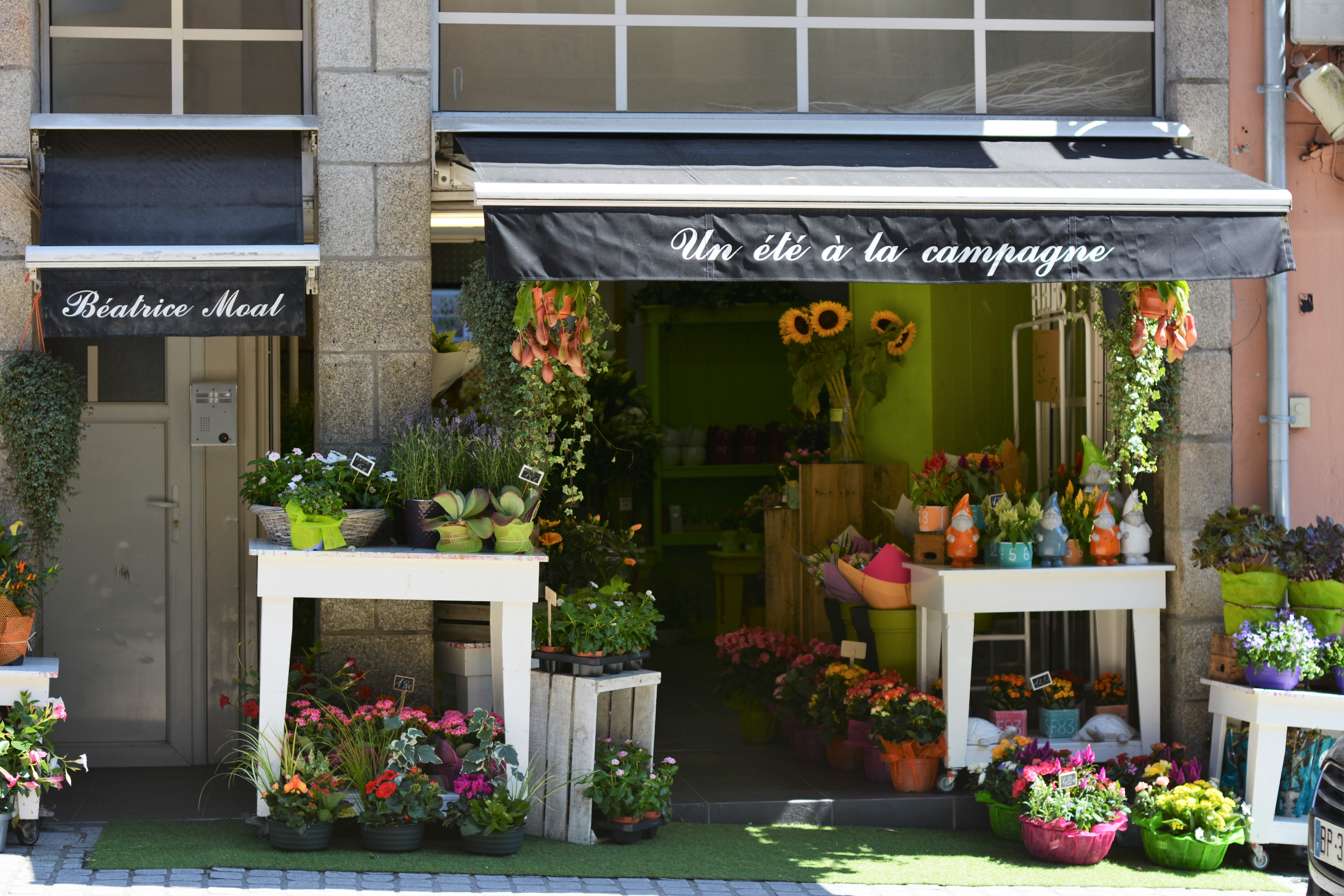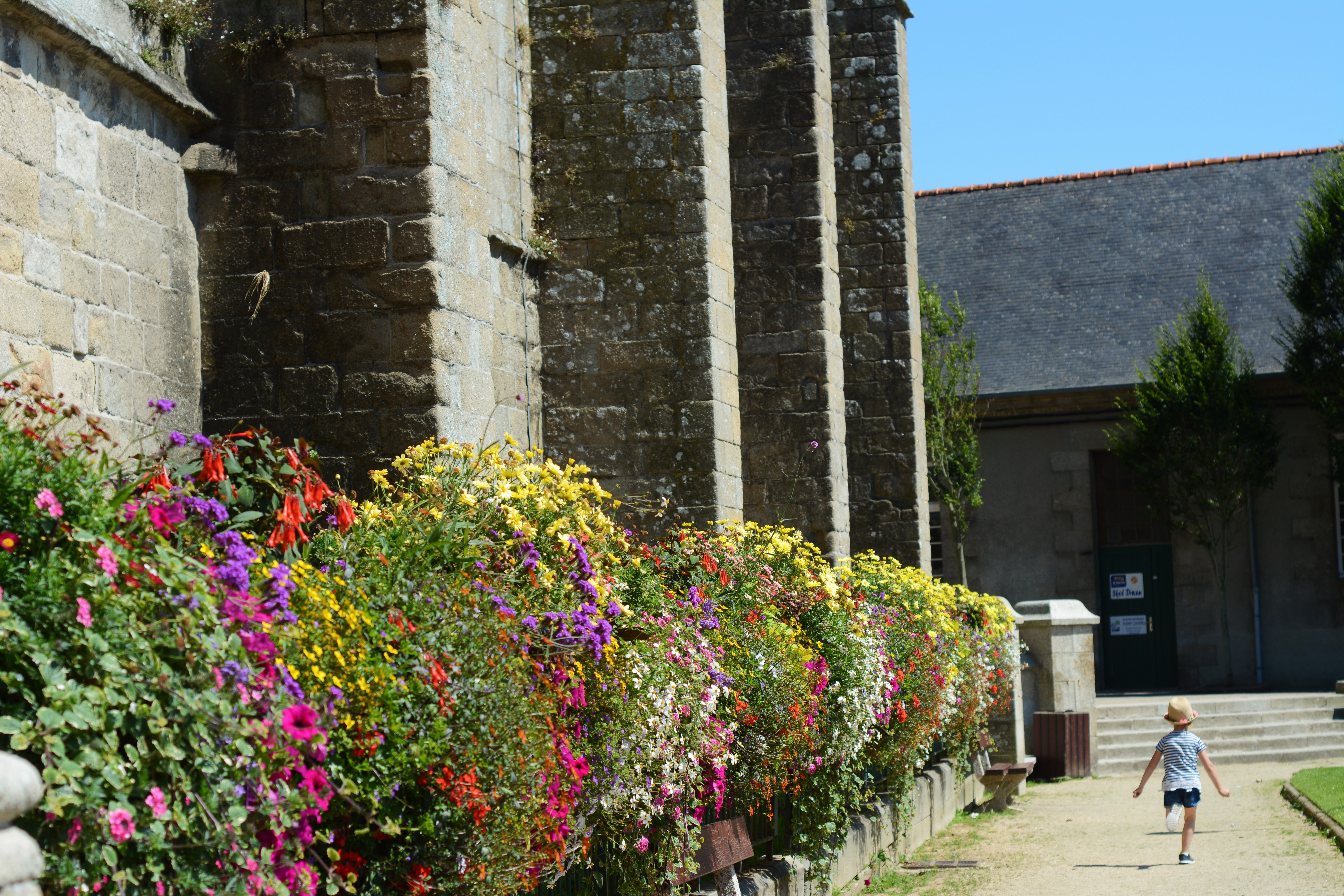 We had the simplest of first weeks, a week full of every day fond memories. We may not have been on the exciting outings visiting the places we did in the rest of the time there but it was a perfect way to start our adventure and being together was adventure enough for me.
xx