Following on from the last post I wrote which I would very very loosely call a 'fashion post', which also makes me want to cringe because I am certainly not a fashionable person etc etc, Mum fashion, you know the drill and I promise not to lead every blog post I write about clothes to start like this. Maybe I should start calling them style posts instead? I digress. Following said post I thought I would write some more and not only that but to be brave, go out of my comfort zone and actually wear things that I possibly would not have worn before and not felt confident with.
So on a sunny but cold Sunday as we planned to go to Elvaston Castle I thought what the heck, lets break out not only one item of clothing I am often hesitant to wear – my Zara teddy bear coat (it isn't called that, that is what I affectionately call it because it feels like I am wearing a teddy bear, and because I'm cool like that!) But also my new accessorize hat.
I would say I am a hat person, I love hats, they cover a multitude of sins and I just really love wearing them, thankfully I think they mostly suit me too but with certain ones I do feel like a bit of a twit, or possibly that I look like I love myself/am a little pretentious for a '5ft 2, 30 something Mum of two'. Today I felt the fear and did it anyway because I blummin love it and with such a beautiful backdrop I couldn't not get my instahusband (who wishes he wasn't an instahusband) to take some photos which strangely I kind of like.
The coat, a steal at £12.99 in the sale, is so so comfortable and warm, we walked all around the grounds whilst the children found muddy puddles to stomp through and climbed up onto stone arches and had a really lovely day. Despite it being the middle of winter and me usually being very nesh, I was fine. Granted I did have 3 layers on underneath (also Zara – I have a bit of an addiction) but still, I give the coat credit there. I do wish it came in an xs as the small I think is a little on the big size and is definitely not the most flattering coat I have ever worn but in winter who cares what's underneath right? That's surely the beauty of winter and layers after all, just like the hat, covers a multitude of winter sins!
We sat in the cafe for a mid morning coffee and sausage roll (they are insanely nice there and possibly contributes to the aforementioned winter sins) and as I took my hat off I realised I hadn't really thought about it, which I guess is exactly what you want, I am all too quick to think people are staring or laughing at me when I wear something a little out of the ordinary and I know that realistically they probably couldn't care less. Nevertheless it was nice to not have to think about it at all and hopefully it will make a fair few more outings and not in fact get discarded and forgotten at the back of my wardrobe with the rest of them. Oops.
Of course going out with children, and a camera in tow means carrying a bag and lately I have been a big fan of a rucksack. This leather mustard accessorize one to be precise. This possibly suggests I am getting old but it is just so practical and means I don't have the carry the very heavy weight on one shoulder. In fact I feel about bags like I feel about heels, look great and I kind of wish I could still wear them but realistically my body will thank me for choosing the more sensible option….. I am definitely getting old aren't I?
So anyway here's to my teddy bear coat and my hat and to being more confident just being me.
xx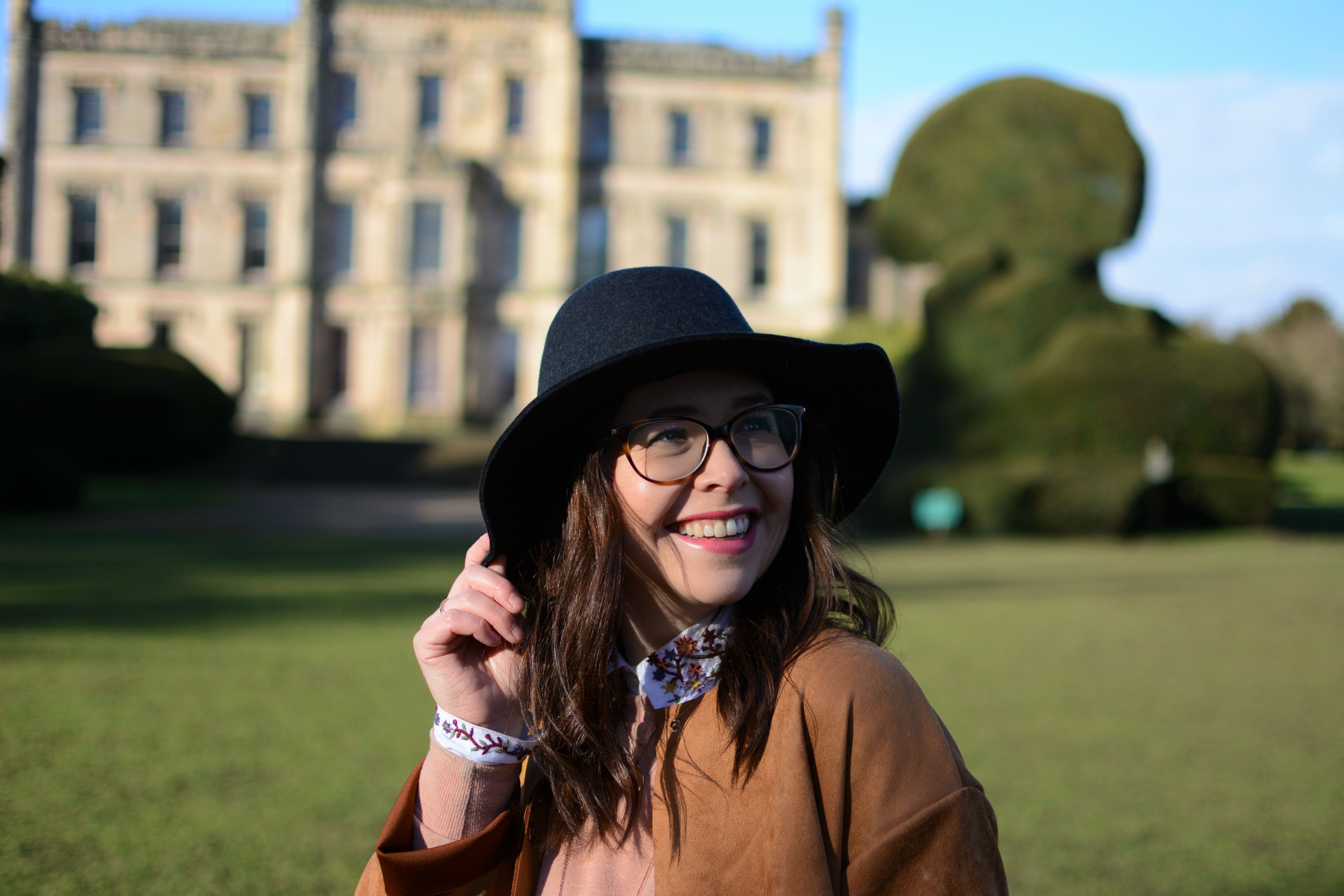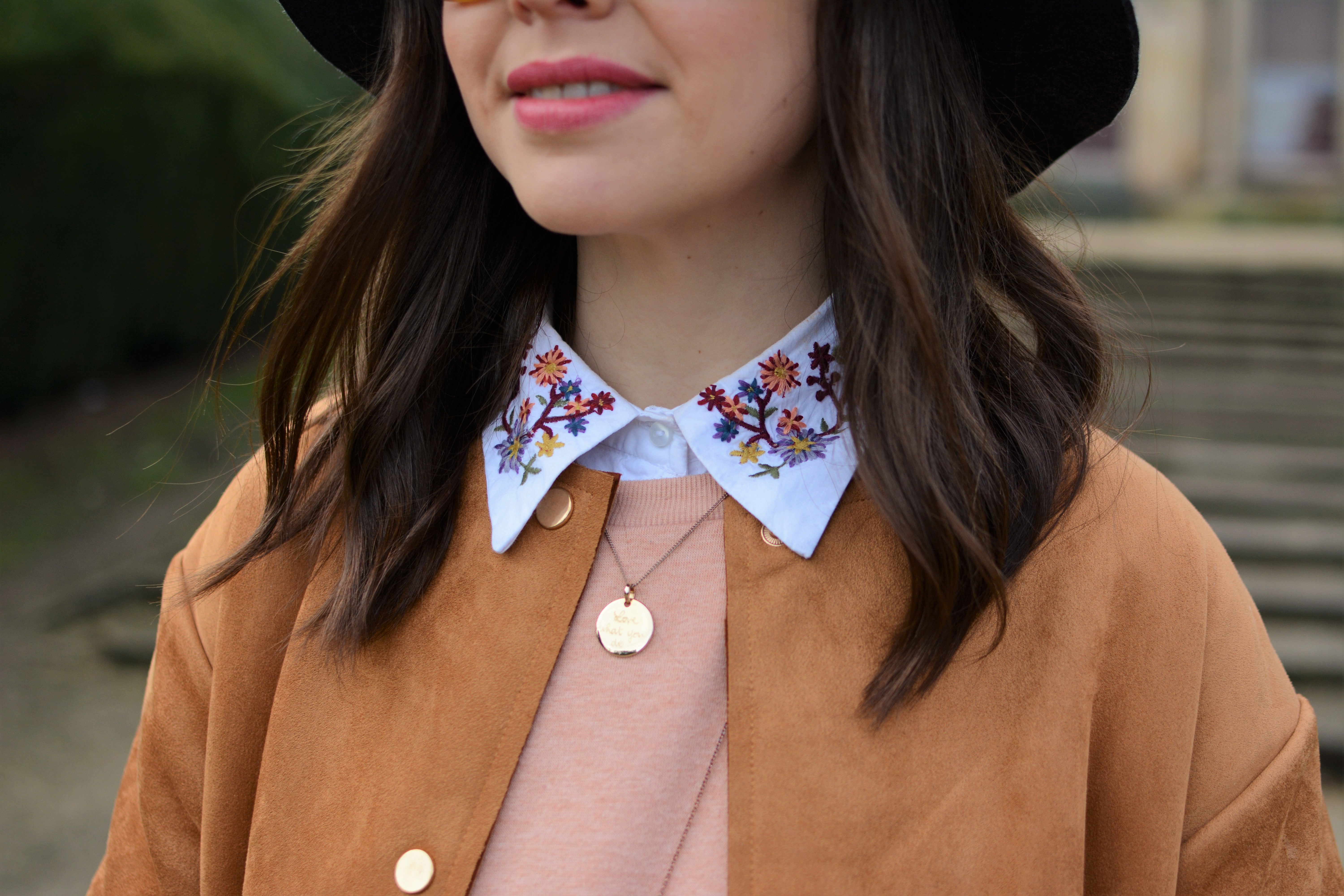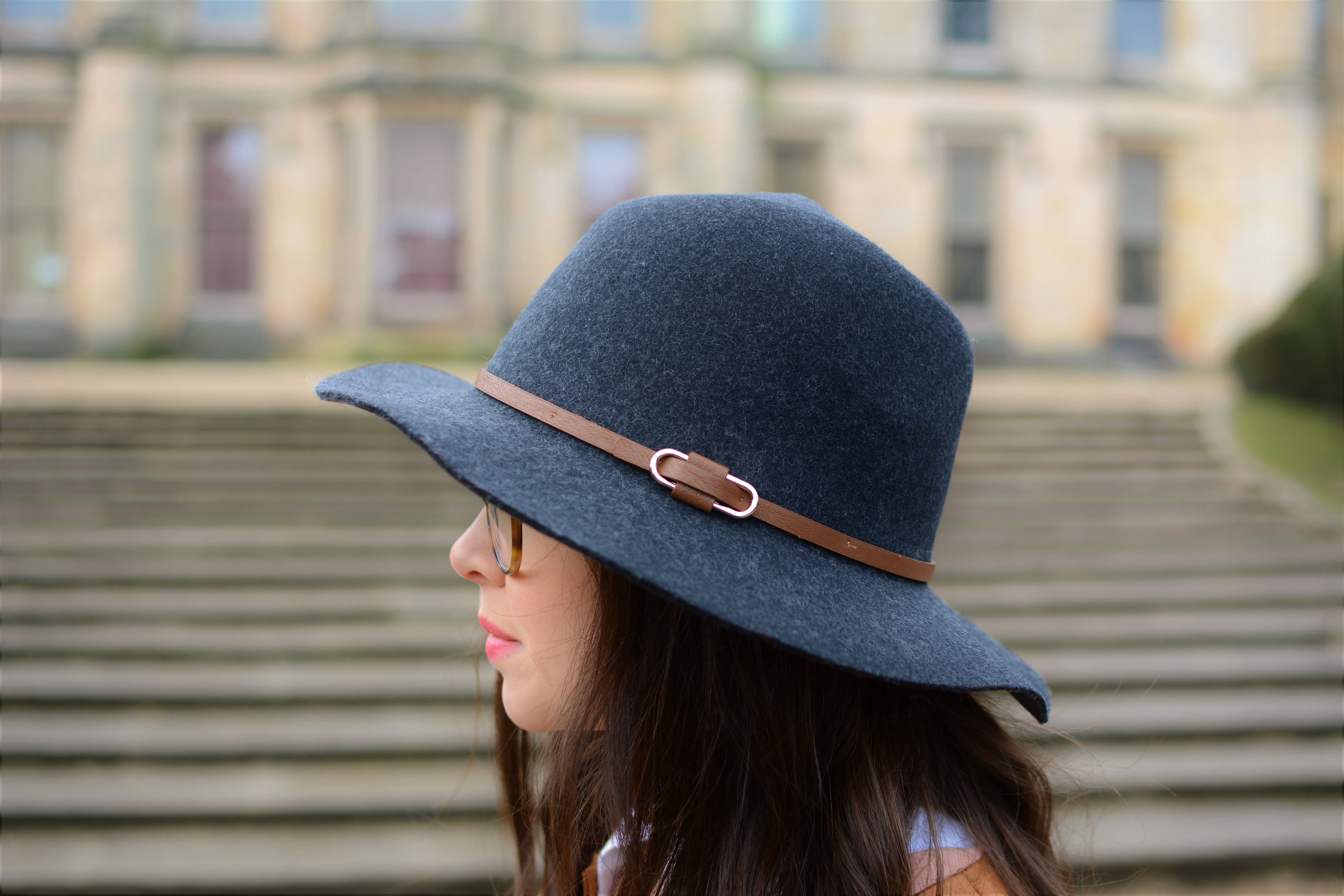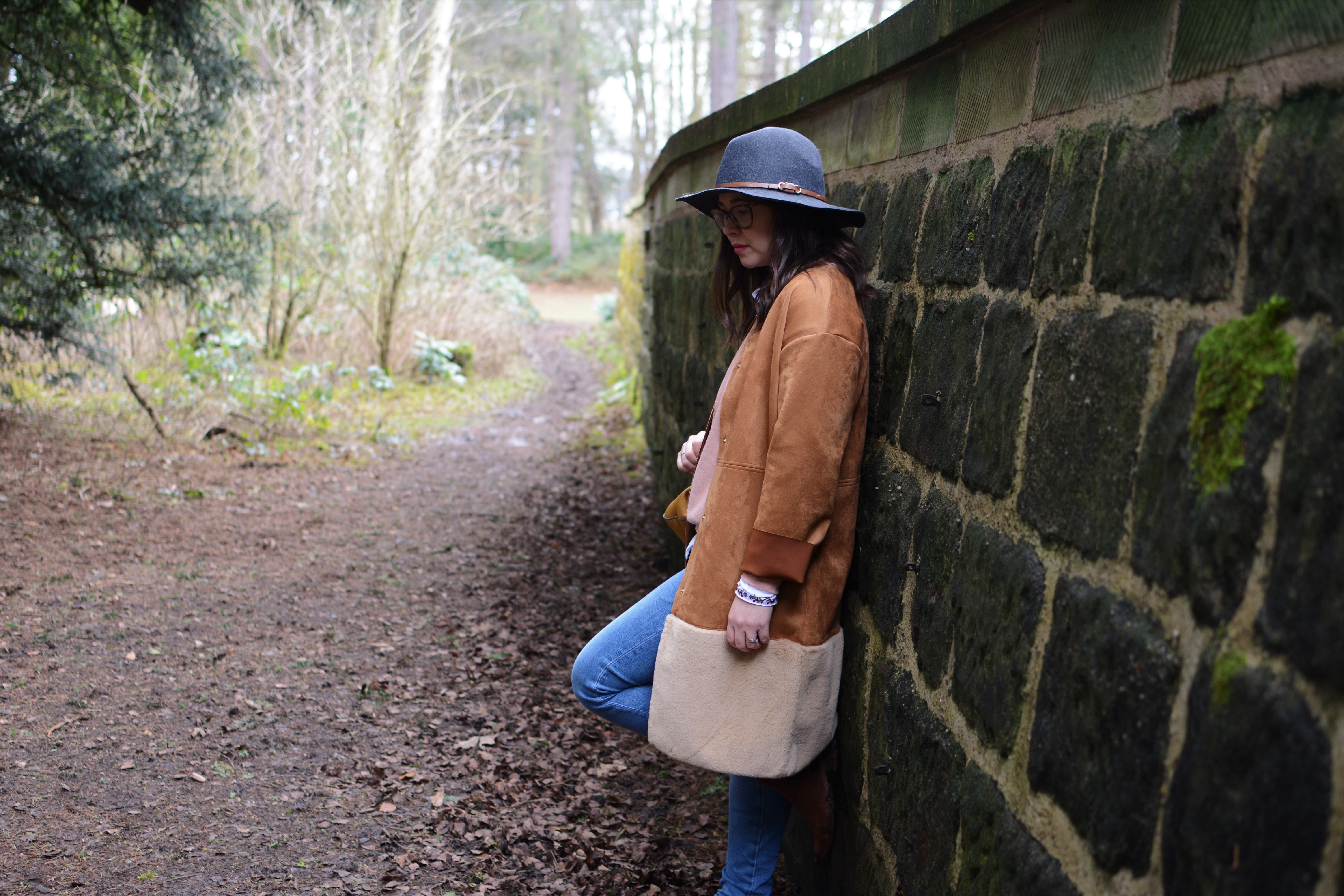 Wearing
Hat, Rucksack & Long Necklace – Accessorize
Glasses – Specsavers (I get asked about these alot)
Coat, Jeans, Shirt – Zara
Boots – New Look ('Vintage')
Jumper – Primark
Short 'Love What You Do' necklace – Merci Maman