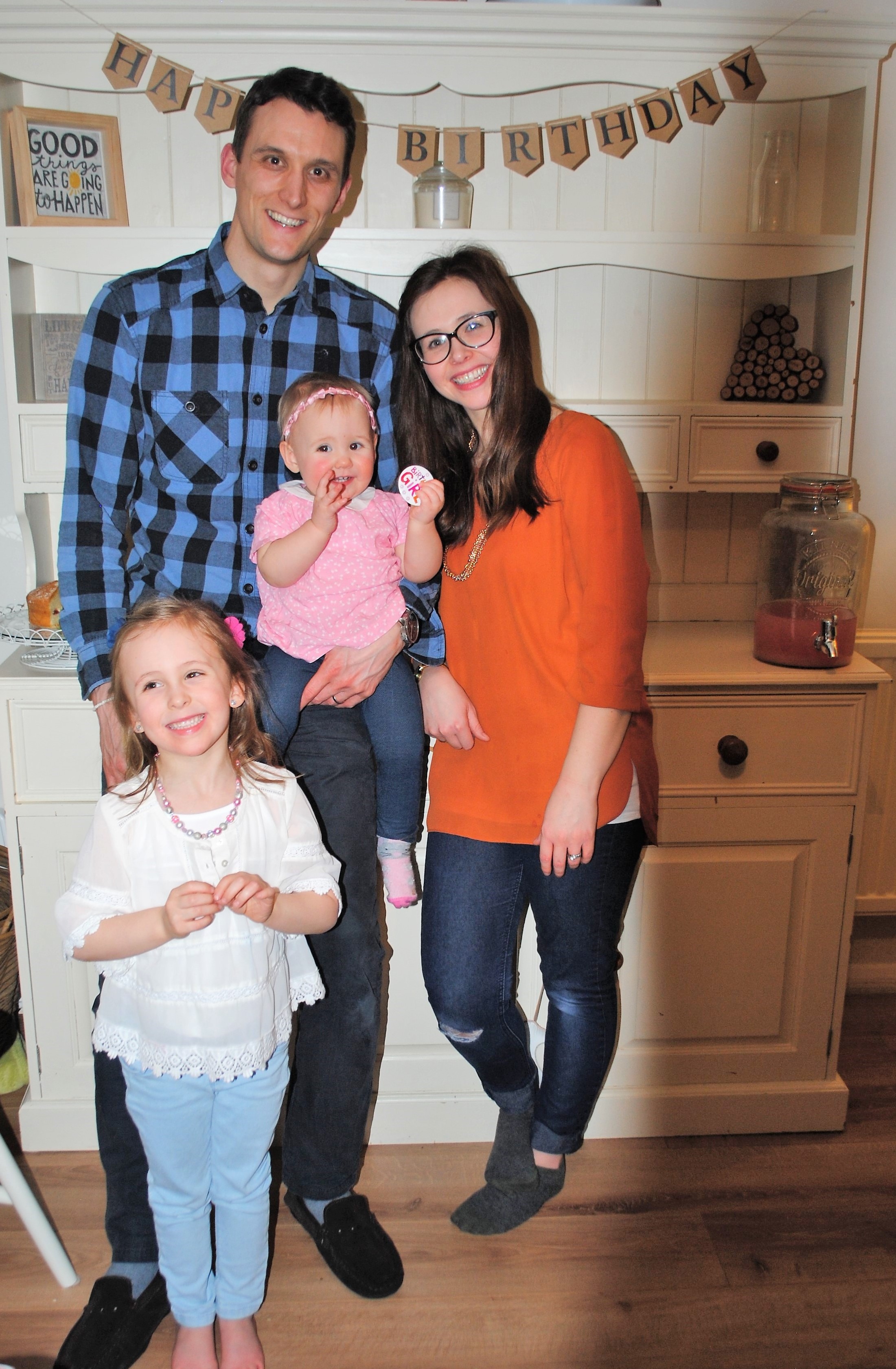 I knew when I started blogging that the Me and Mine Project over at
dear beautiful
was something I wanted to join in with. I have enjoyed reading over the years and knew that we did not have enough family photos, it was something I wanted to change. Now I have the perfect incentive. I am very excited to be joining in this month for the very first time. I'm a little bit late as I wanted to capture the moment today.
Tomorrow, the Littlest Lady R turns 1, and today we had a little tea and cake to celebrate. It was a wonderful day full of friends and family that we are lucky enough to have around us to celebrate too. In that however we didn't get chance – as is usually the case – to have a photo taken, so this photo was taken when it had gone dark, it has shadows and imperfections. This project however is the reason that I have this photo and I am more than grateful. Whilst compiling this post I also wanted to collate photos from the last year each month and since we became a family of four and complete, it saddens me that I do not actually have that many.
So I vow, that even if it is eating breakfast, in the morning rush, getting ready for school, in the car or bedtime cuddles. Not a set up session with perfect light and a quirky pose (although one can hope!). Every month and hopefully more. It captures a moment, our moment, our every day. Just as long as we are all there, just us.
So here is a round up of the last year as a family of four. x