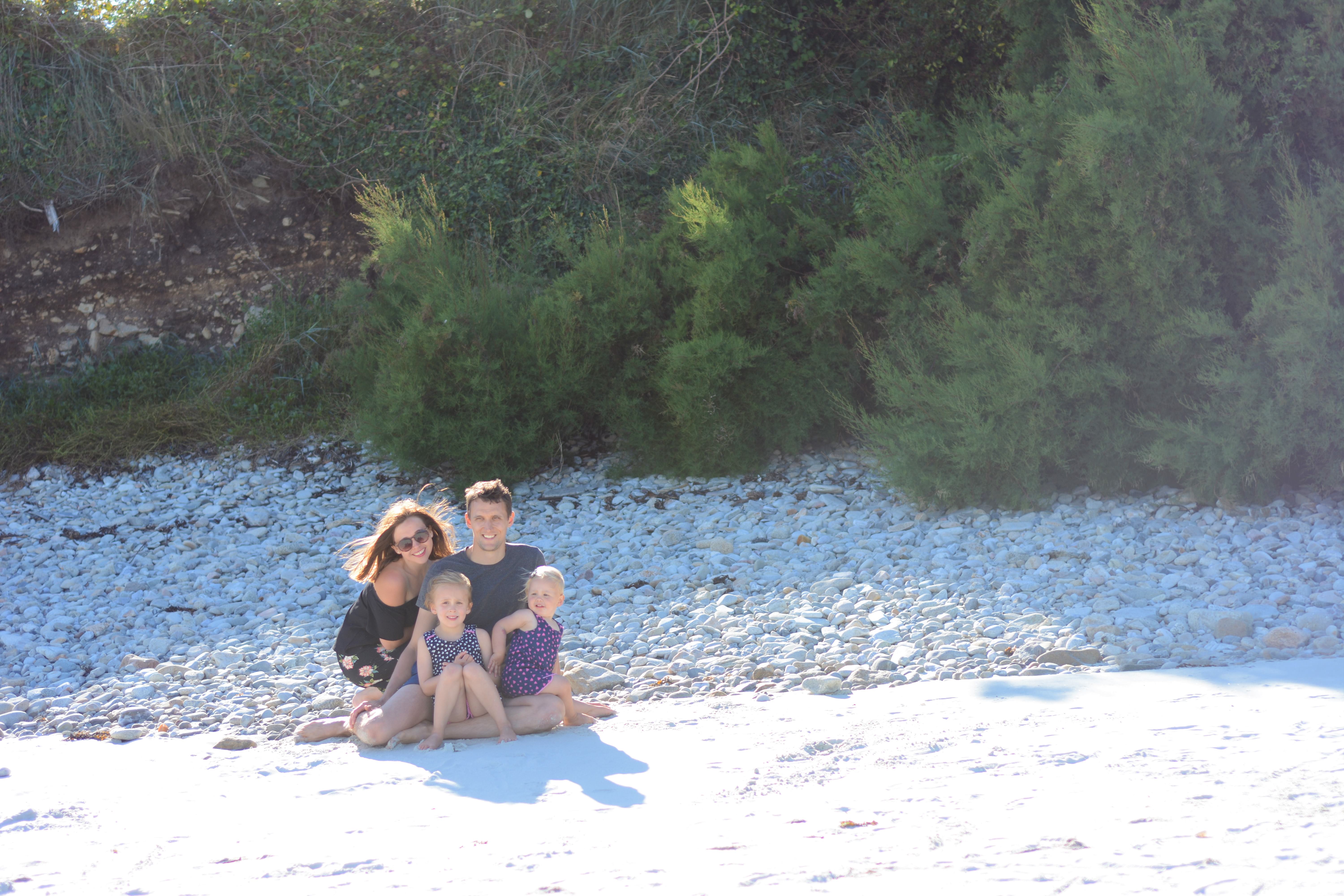 This Sunday marks a year since we embarked on our big French adventure. A Year! I seriously do not know where that time has gone. So yes let's gloss over the fact that it has taken me so long to write about it and put it down to good old fashioned experience, and maybe a lesson on how many photo's you really need to take in a month, 4500 is definitely not the answer I can tell you!
As we approached our final week there was a tinge of sadness in the air, we really didn't want to be counting down the days until this was all over so we felt very lucky that my sister was joining us for the last few days so it kept the excitement going! The sun was shining and we spent the first part of the week playing at home in the day whilst Eddy was at work and even got the paddling pool out to dip our toes and make 'tea' in the shells collected from the beach.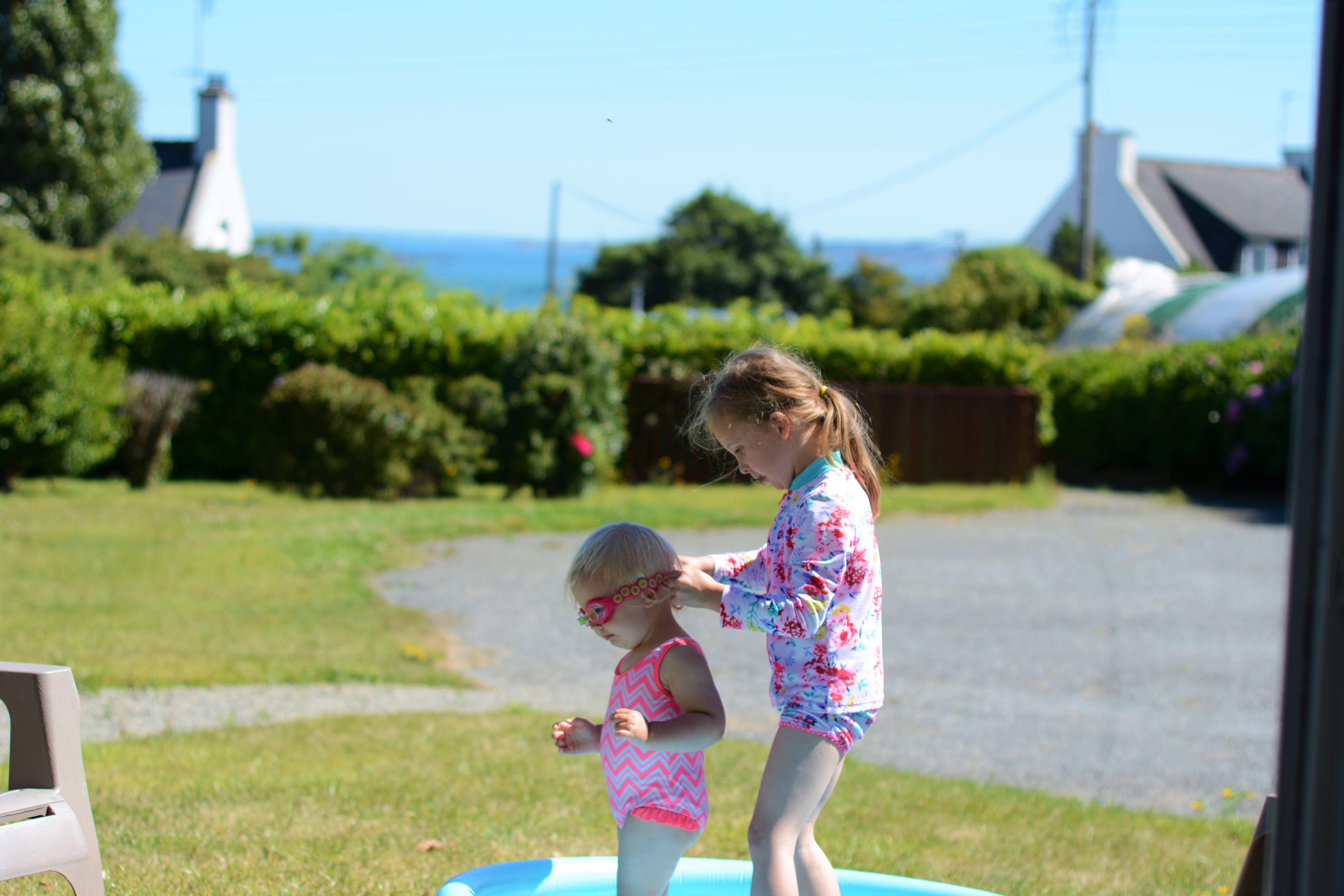 One night when Eddy got back from work and with the sun still shining we decided to take the opportunity to go to a local beach and watch the sunset. I have actually written a whole post of that night here but I can say it was truly one of the best nights of my life, simple, ordinary even, but sometimes they are simply the best and there was something about it being the end of our trip that made it all the more emotional.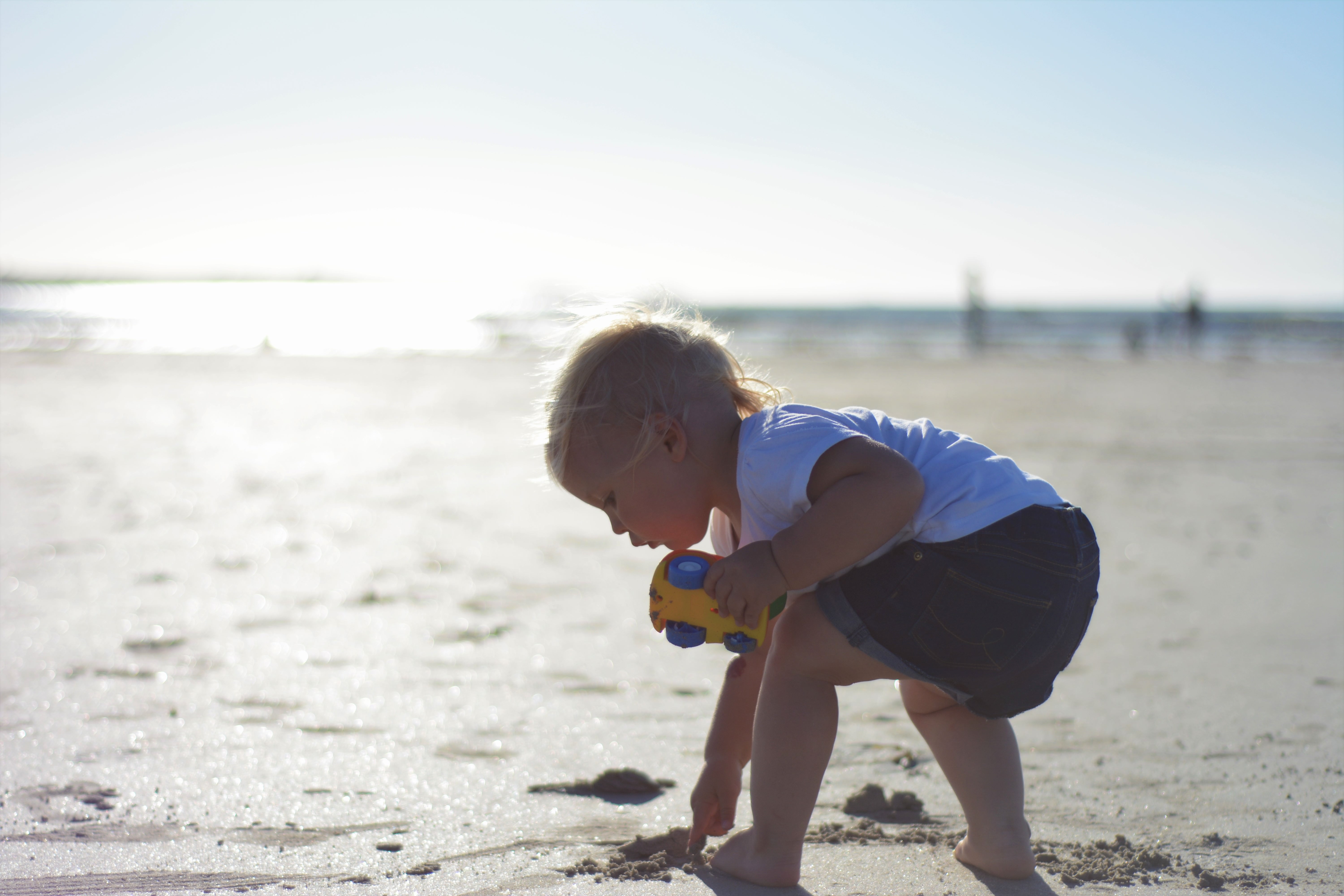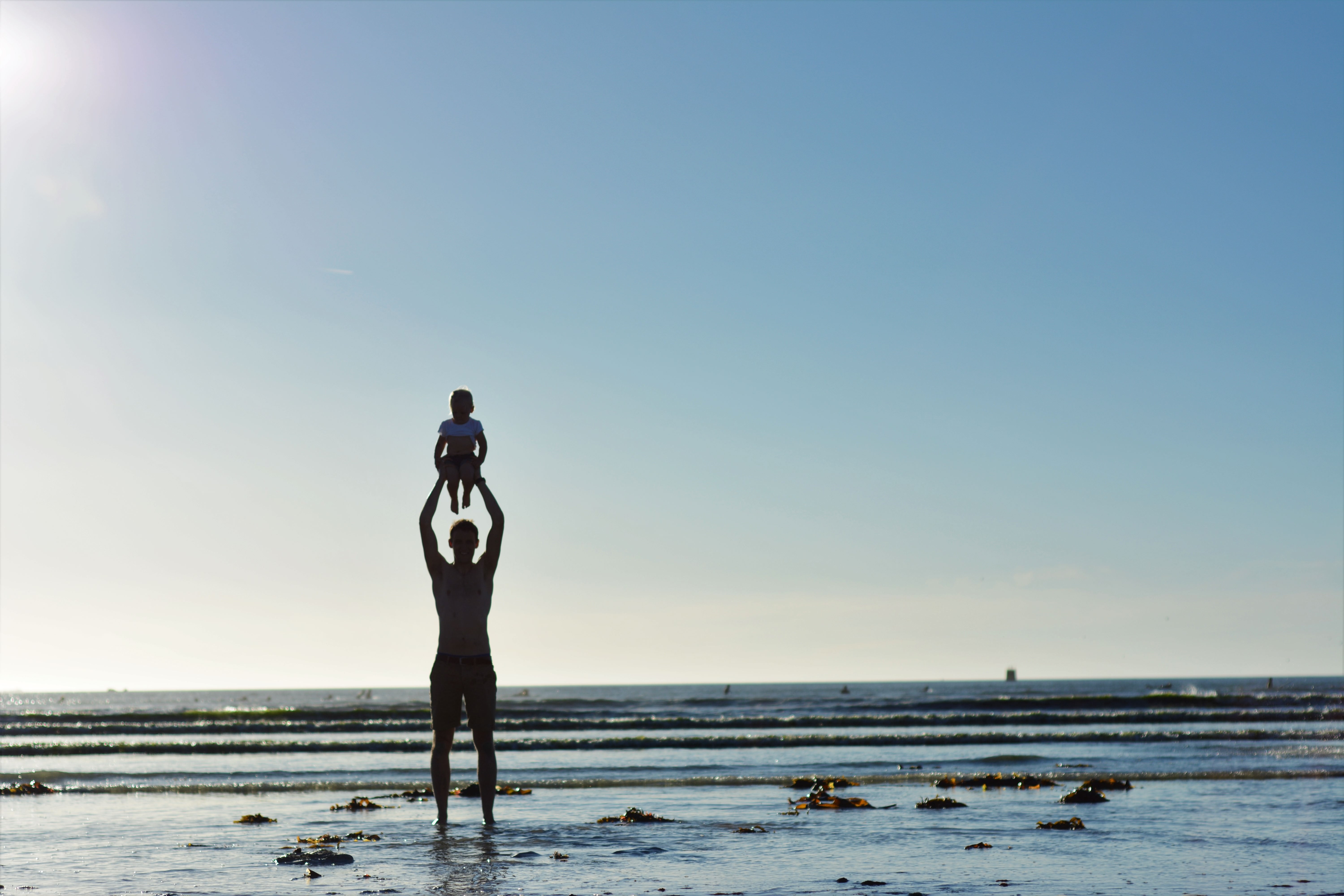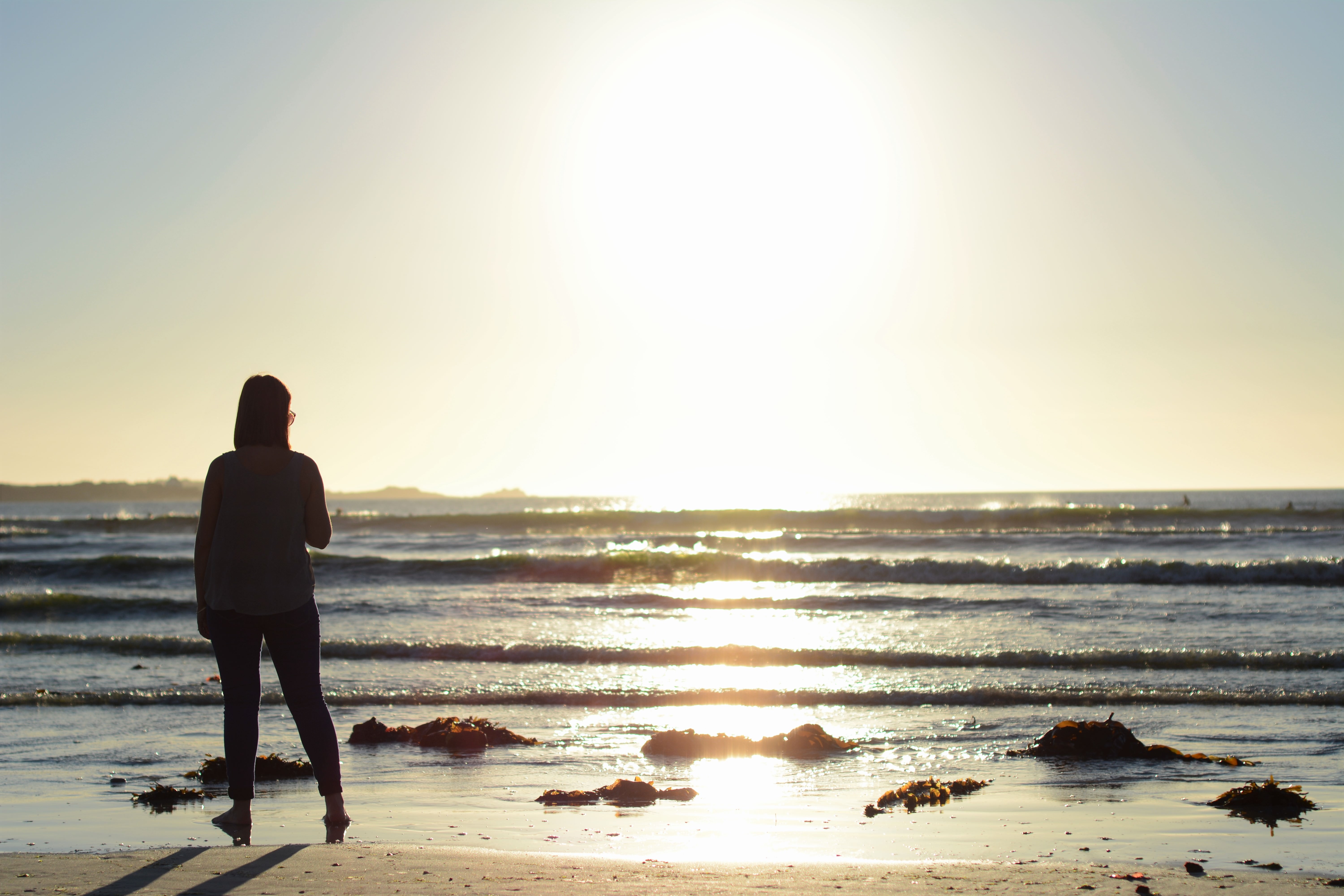 This photo makes me laugh because I love it, I love the tender moment between my littlest and I as she tires after bedtime and snuggles into me, but I have no idea who the other people are and yet for anyone looking it could be the rest of my family!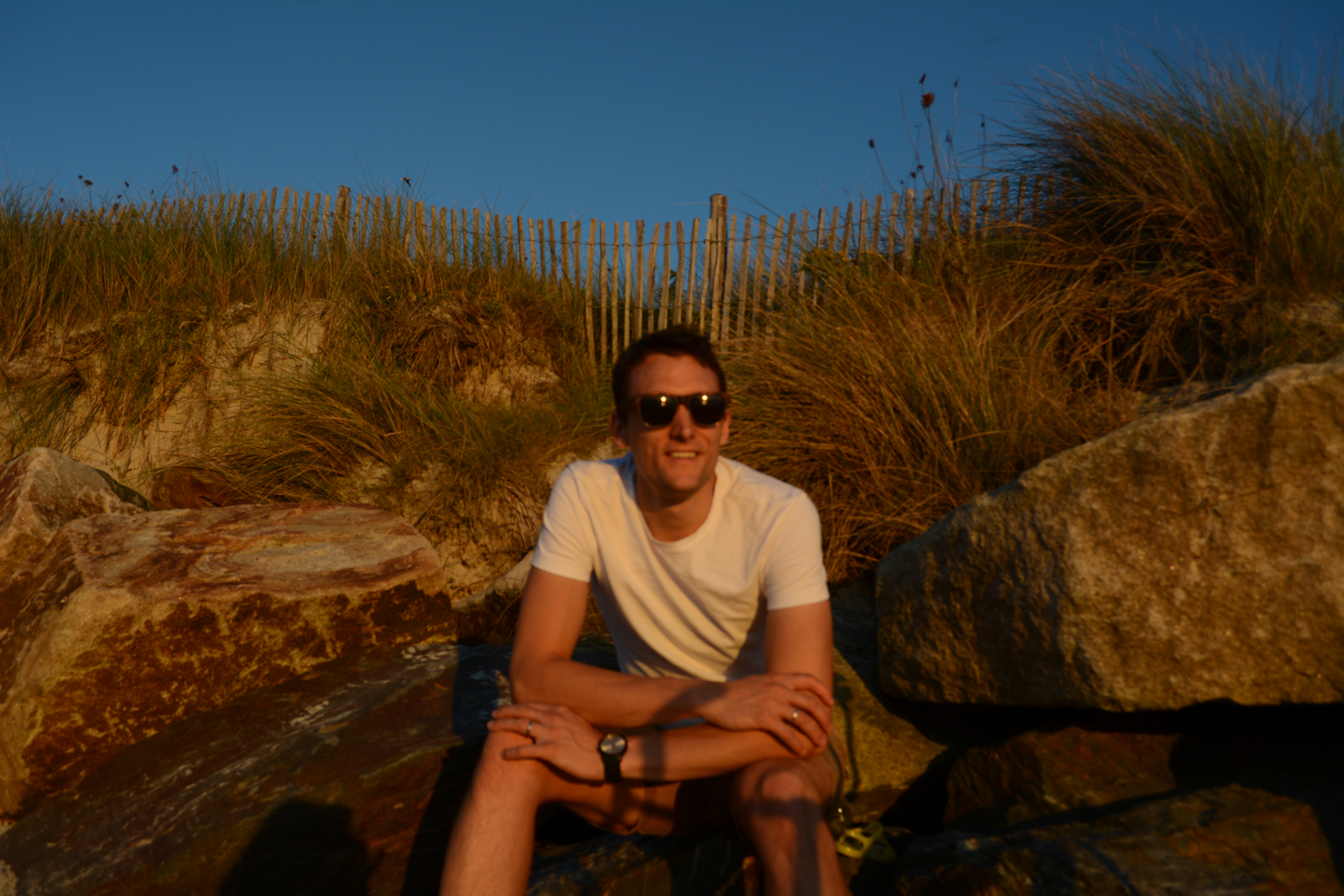 We walked into the local towns quite a bit this week admiring the architecture with some serious house envy. Eva even asked why we didn't just live here as we obviously love the houses more than home. We would see huge doors and talk about what might be behind them. Naturally she went with secret gardens every time! She got so confident asking for coffee (for me) apple juice (for her) and a croissant in French in the café which I am pretty sure is thanks to the French shopping list and brainbox games we took with us but she was so incredibly proud of herself it was lovely to see.
As we wandered around and waited to meet Eddy for lunch we stumbled across some gardens, Jardins de l'eveche, which were littered with an array of gorgeous flowers and plants and the girls ran around together exploring with the biggest smiles on their faces. That was until Eva walked through the lavender and got stung by a bee!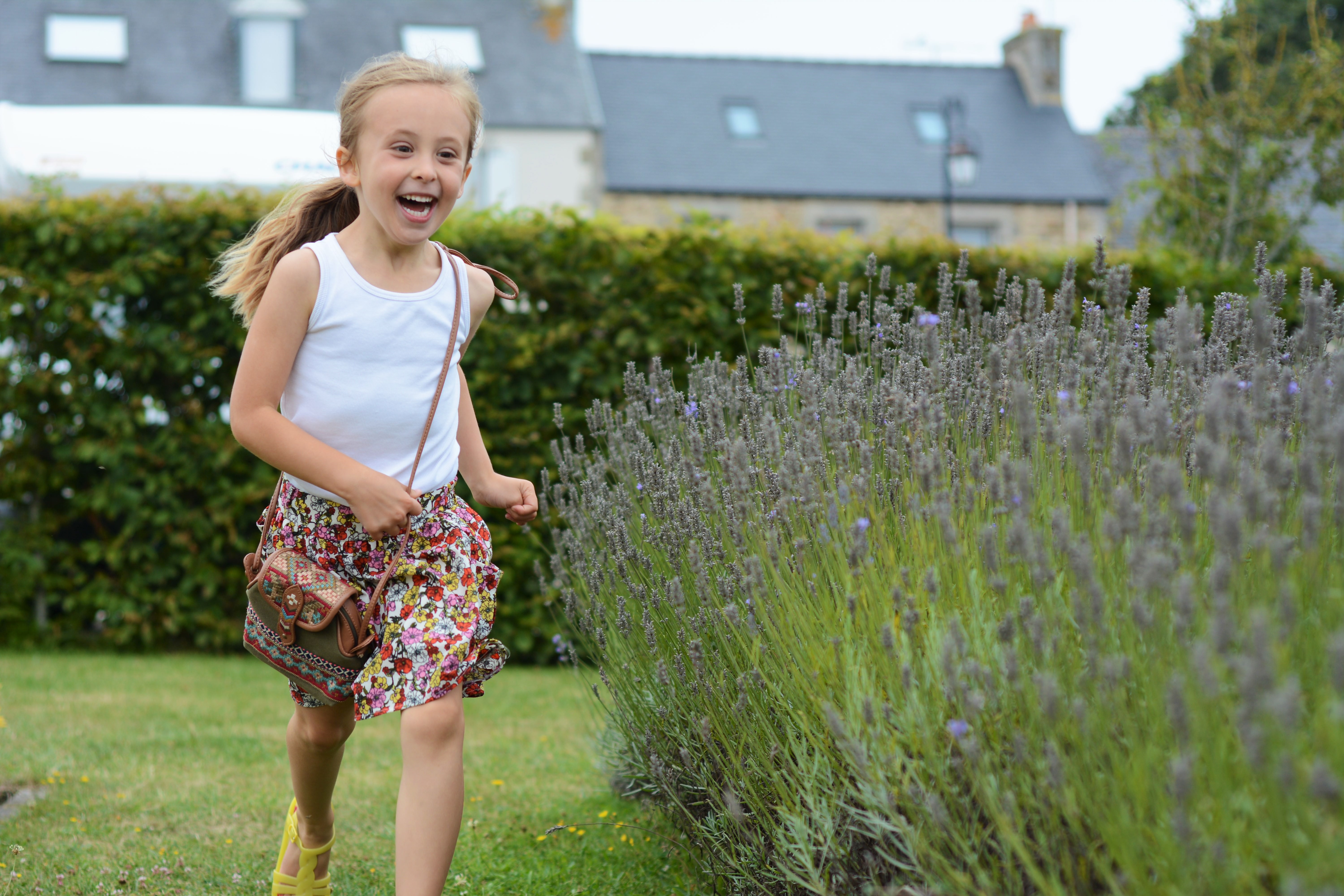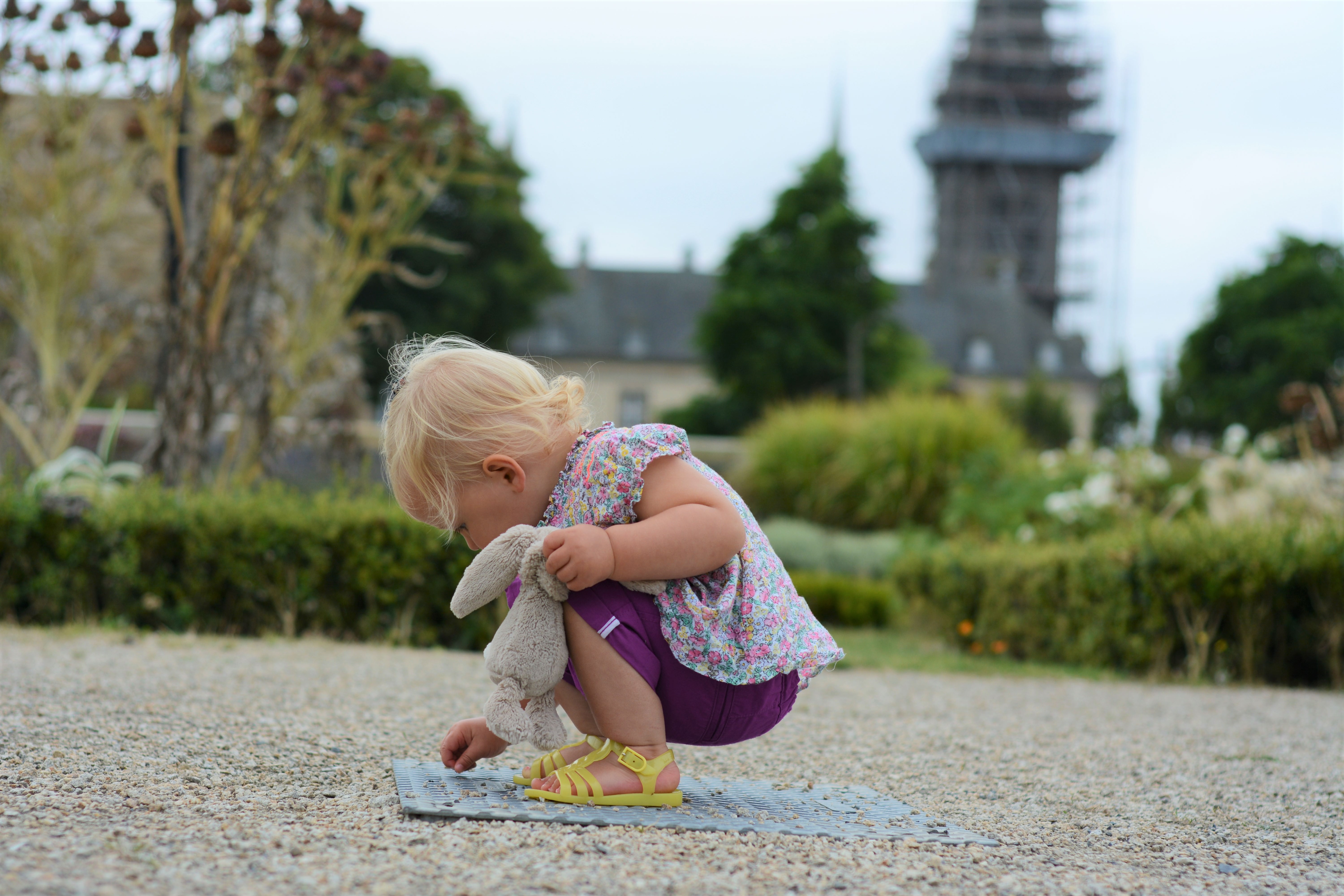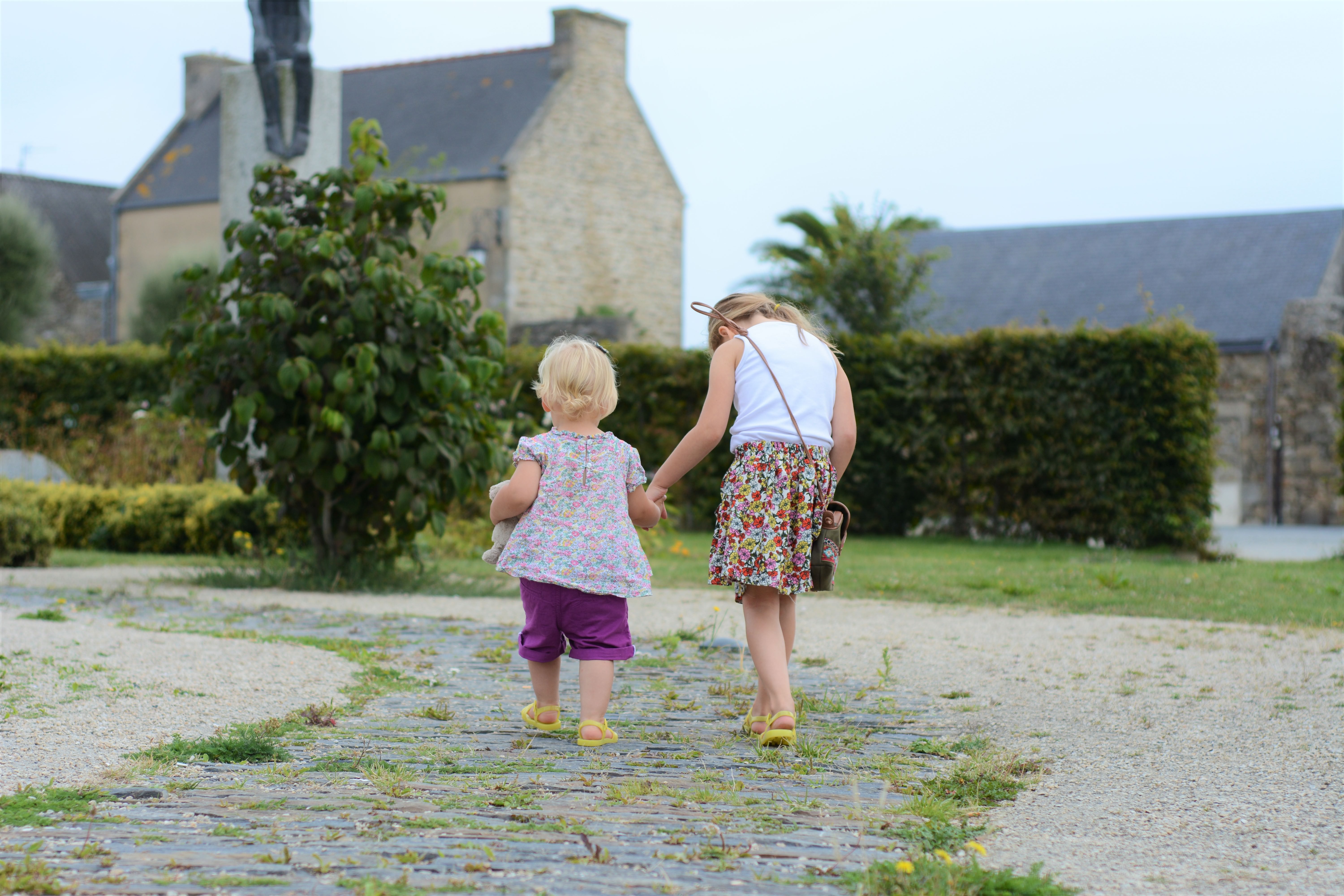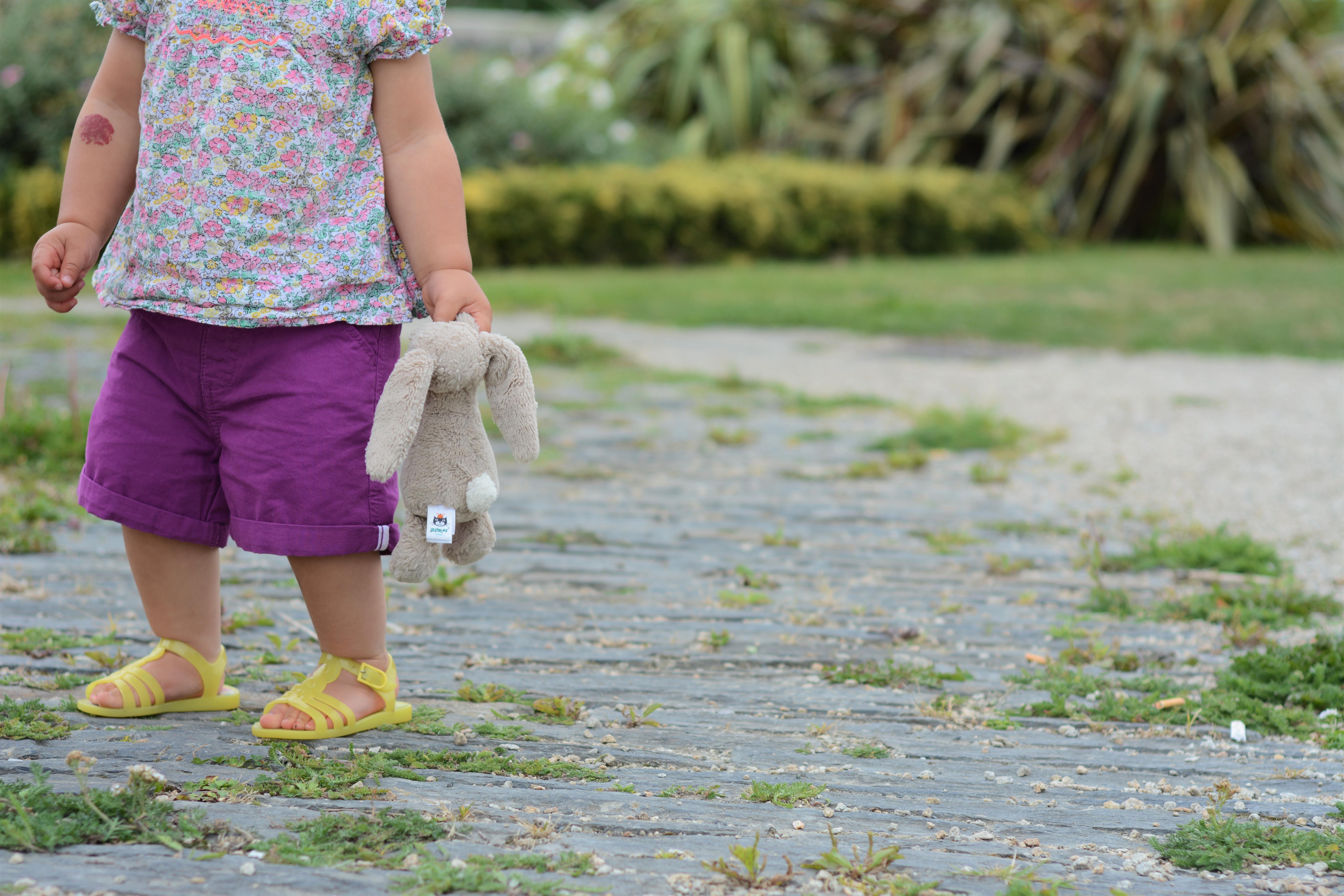 I love that in these photos I can see all the small things like the fact that everywhere we go one of her Jelly Cat rabbits comes with us, just look at her little fingers wrapped so tightly around it's arm.
For the last day together just us we climbed the tower that stands in Roscoff Port that we had walked by so many times yet never looked up. It was the steepest of climbs but the most wonderful view.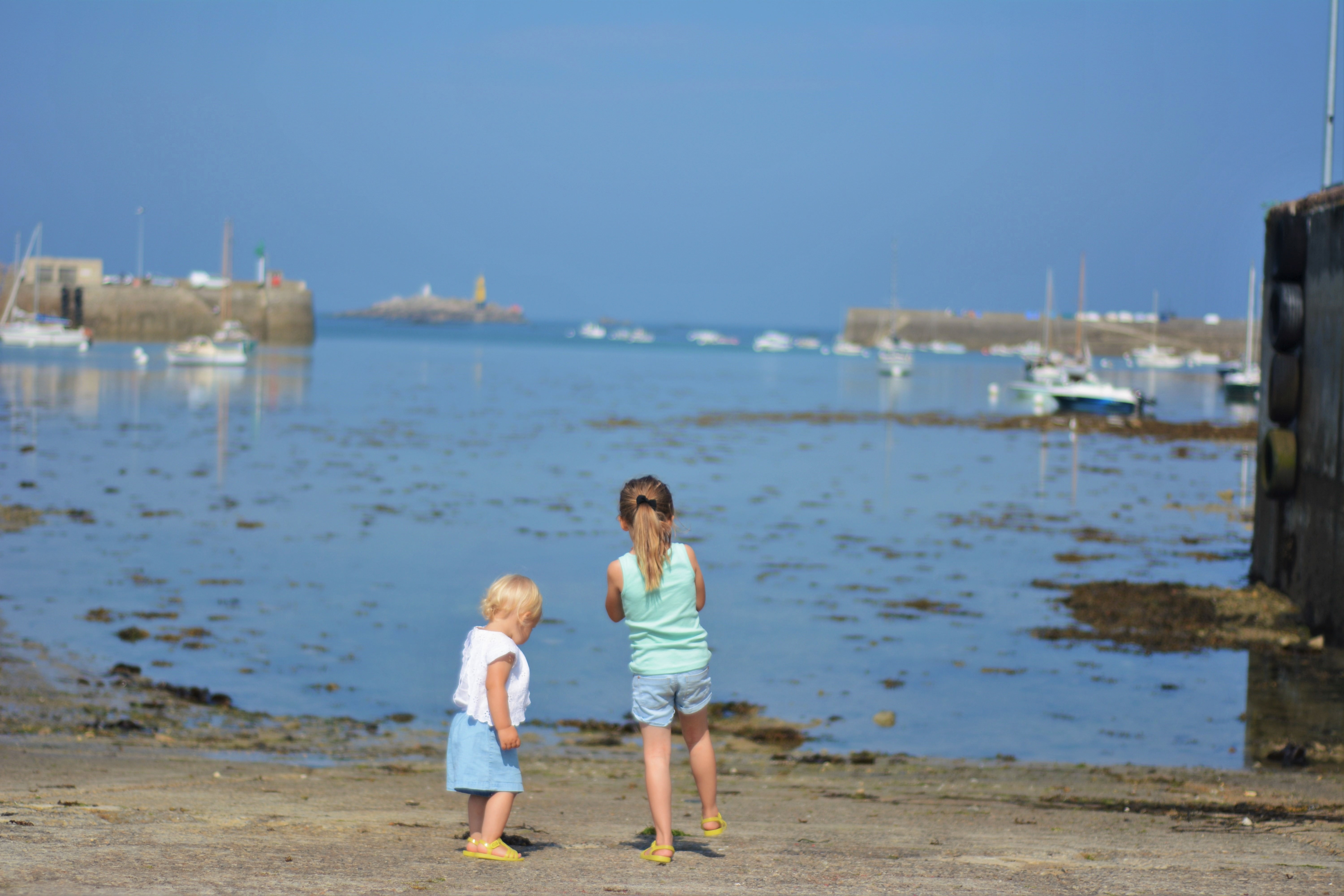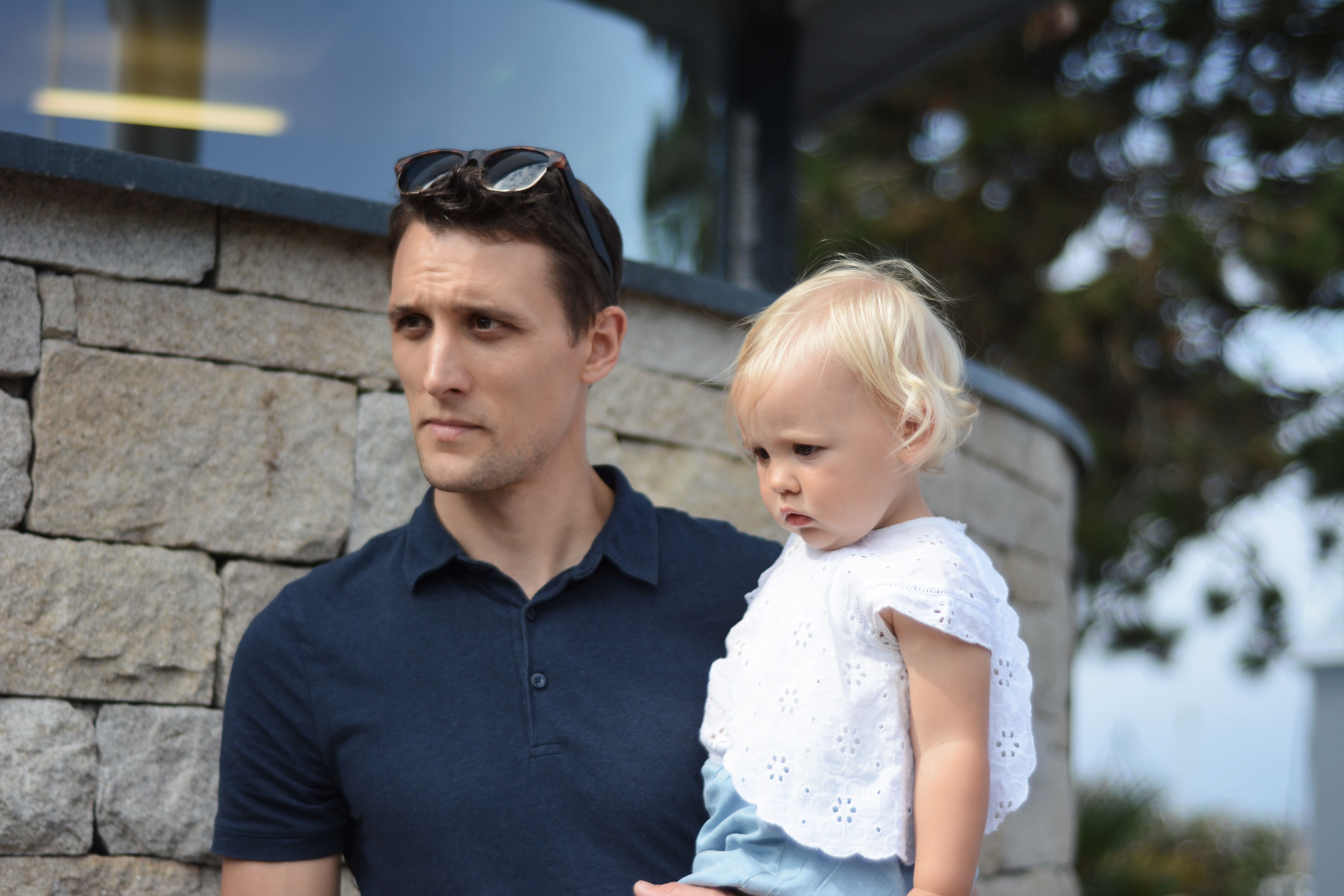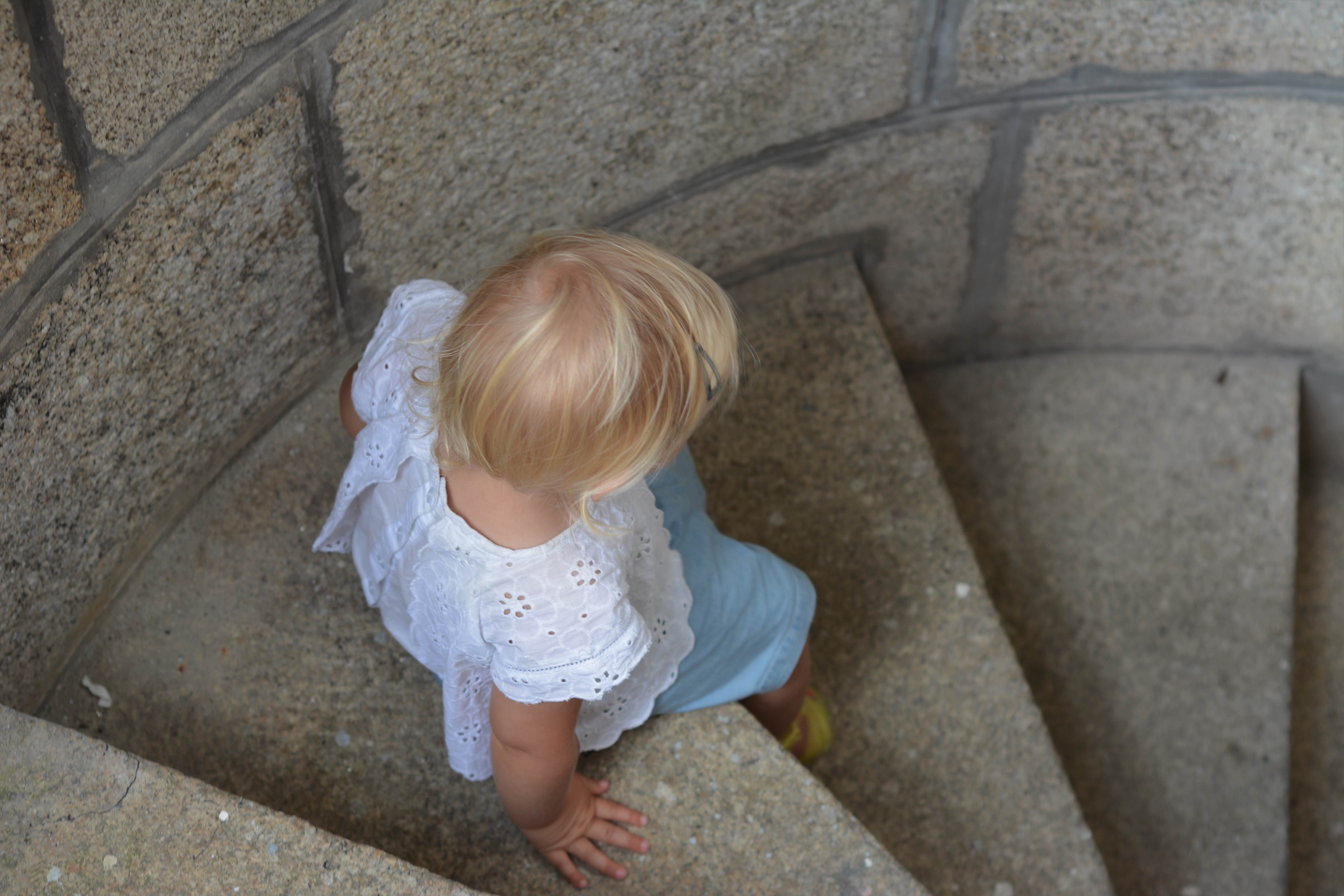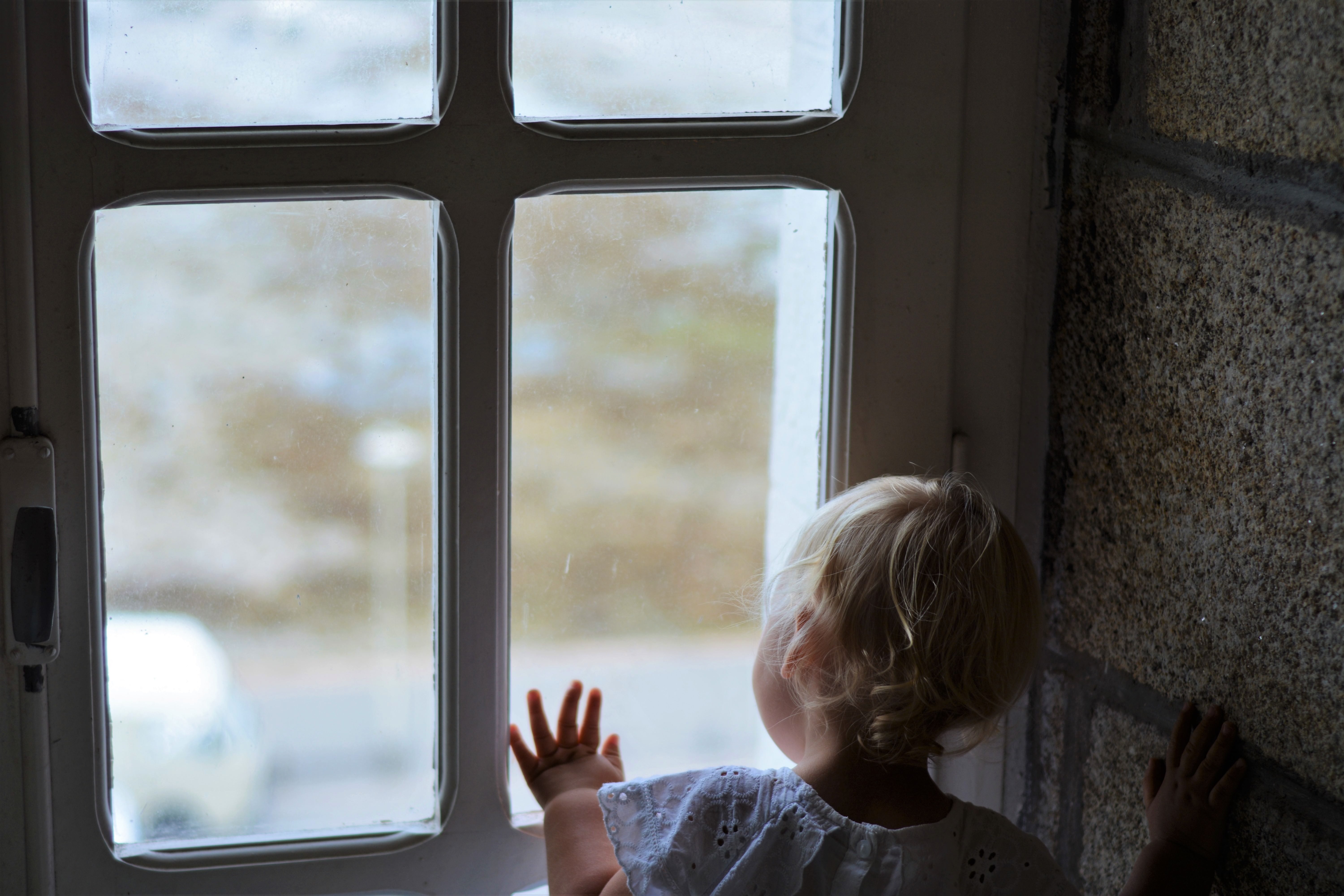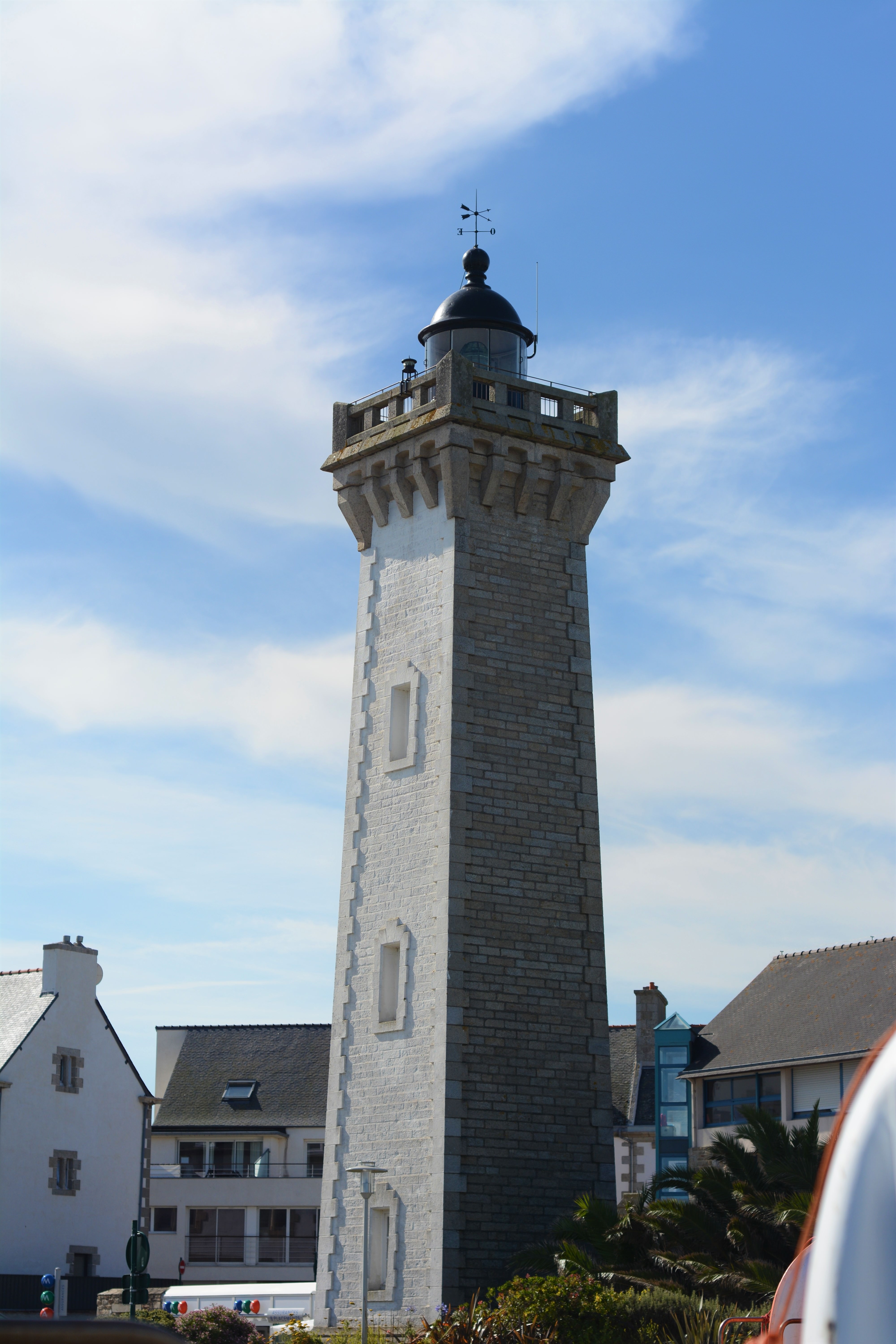 The day came when my sister joined us and the girls were so so excited especially Eva and she spoke about all the things she wanted to show her, first and foremost though was skimming stones in our favourite place of course. We chatted and we hugged, we walked and we were just happy in each others company. It was an amazing experience and priviledge to be just us four for over three weeks away from real life but it was also pretty special being able to talk to my sister and laugh together too, oh and the extra pair of hands didn't go a miss either!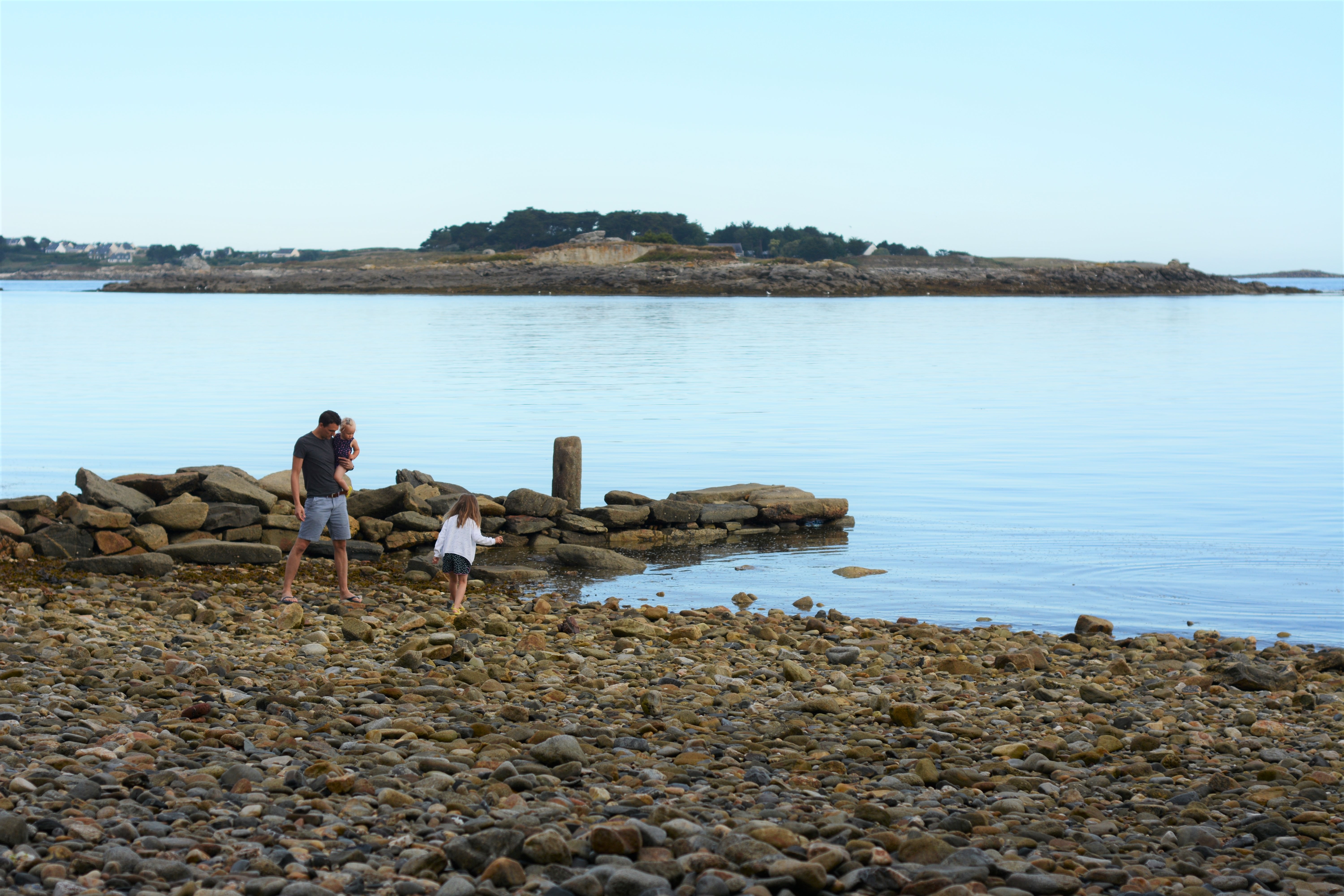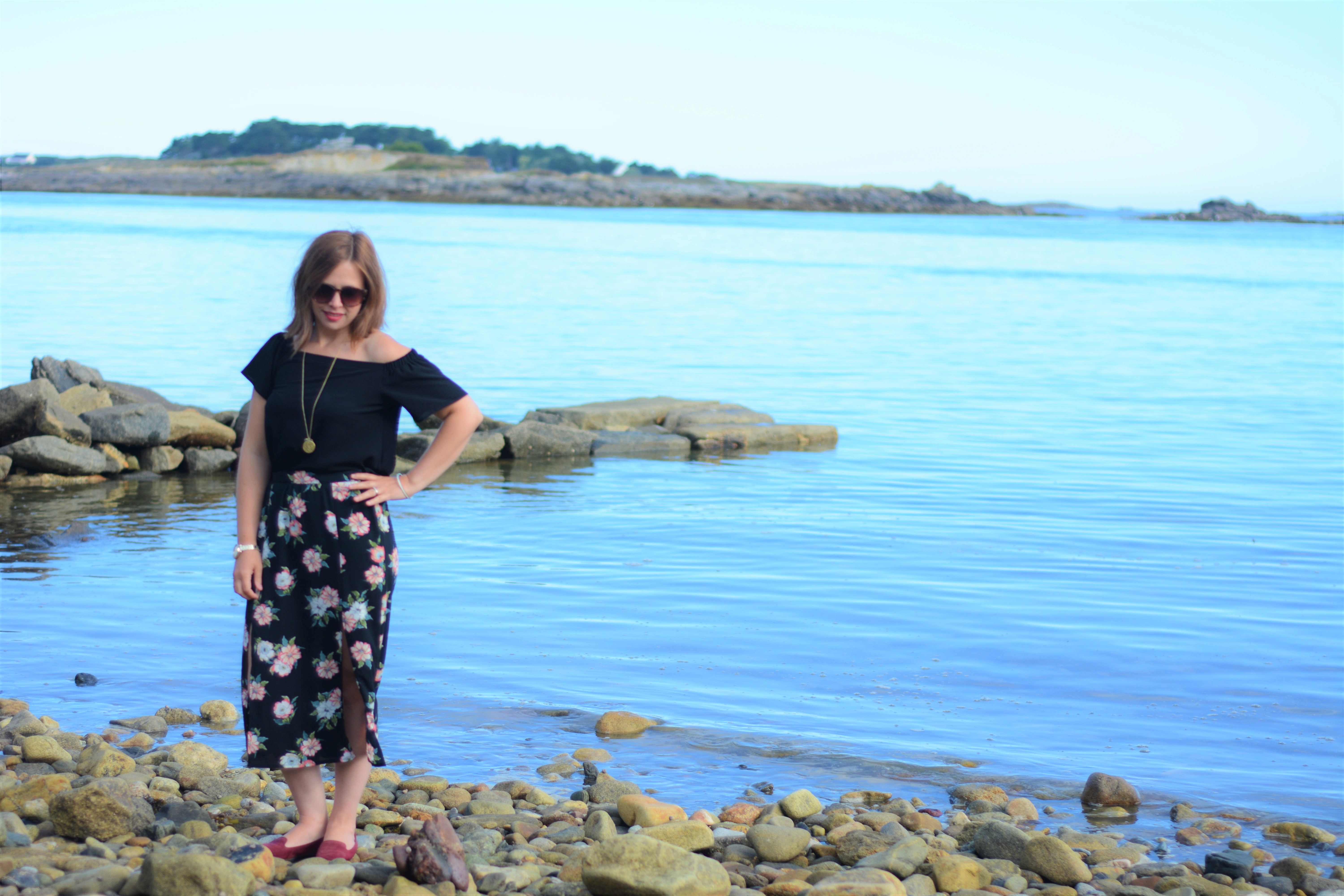 Like total pros familiar with our environment we showed her all the best places, our favourite cafe, the best place to sit and watch the boats, the beautiful bridge and the stunning churches.
For our last couple of days there we decided to forgo big adventures and new places and appreciate the beauty right by us on the beach. The girls were finally confident enough to actually go in the sea (with 1 day left!!) and so we splashed and played on the practically deserted beach all day eating sandy baguettes and laughing when Roma could get covered from head to toe whilst sitting on a clean towel. Seriously she was like a sand magnet.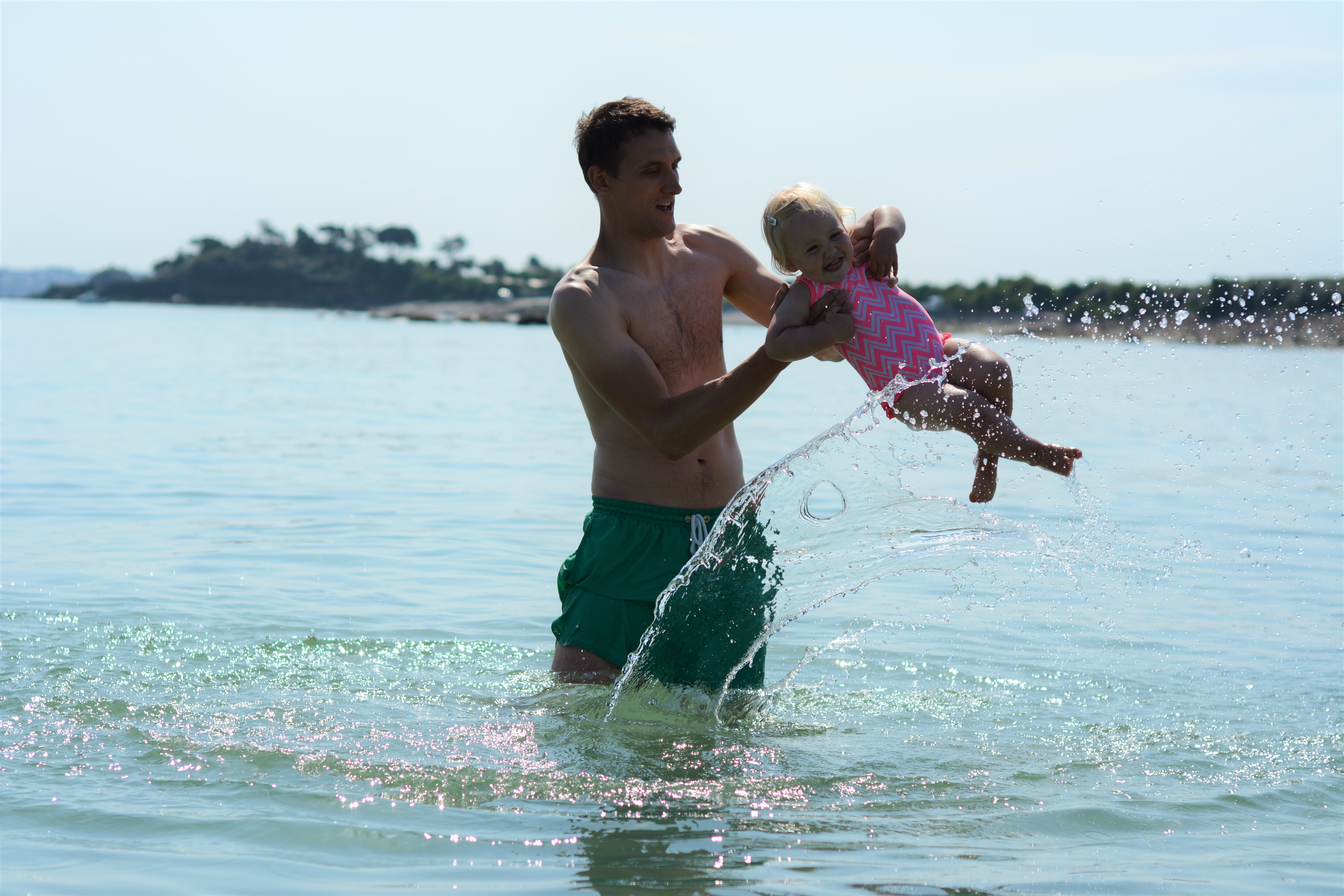 The one thing I love about writing this so late is that I marvel at how much Roma has grown, and the tiny moments that were so tiny at the time I didn't even notice and yet now stick out to me more than anything, like here where she has her toes painted and I remember it being the first time ever.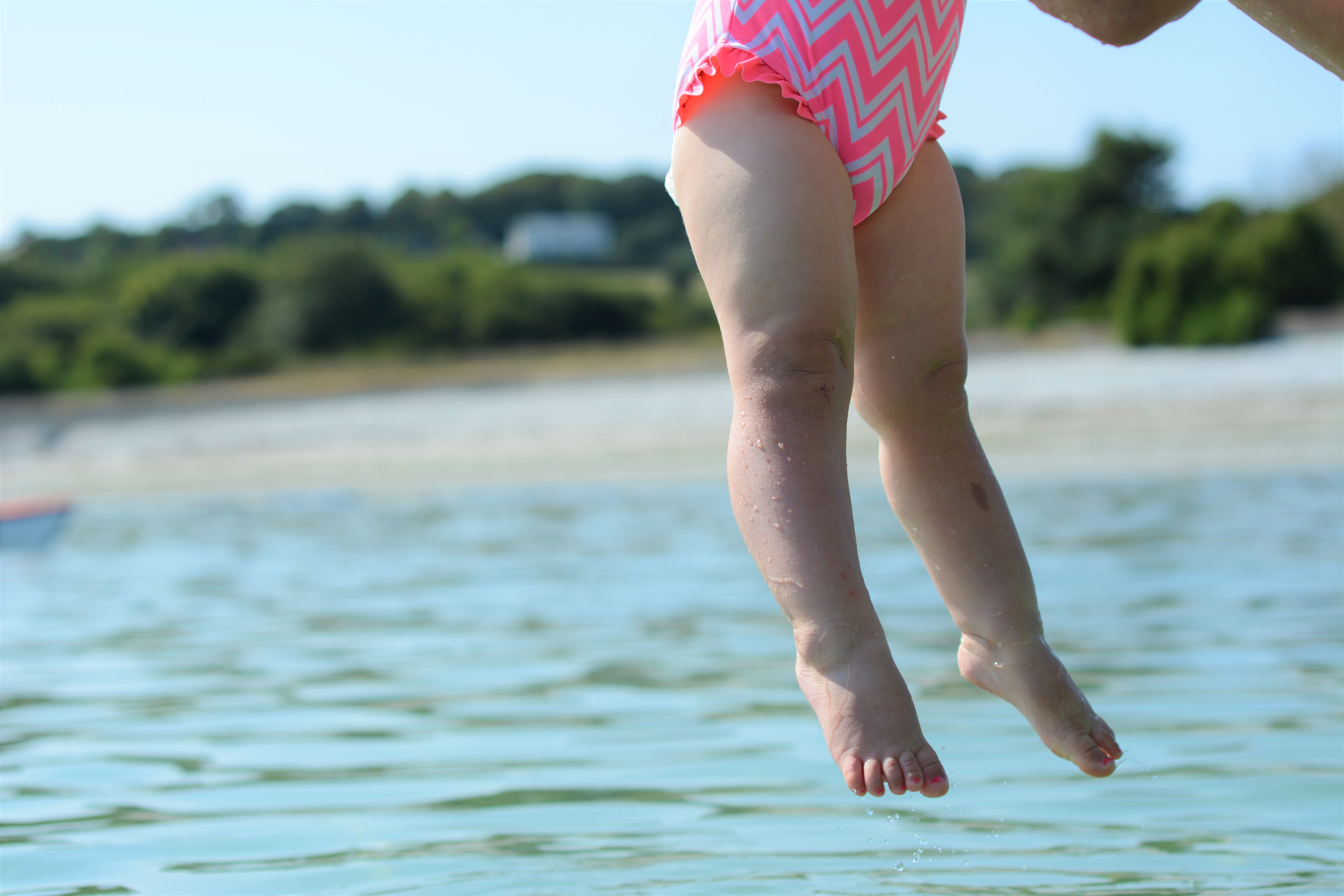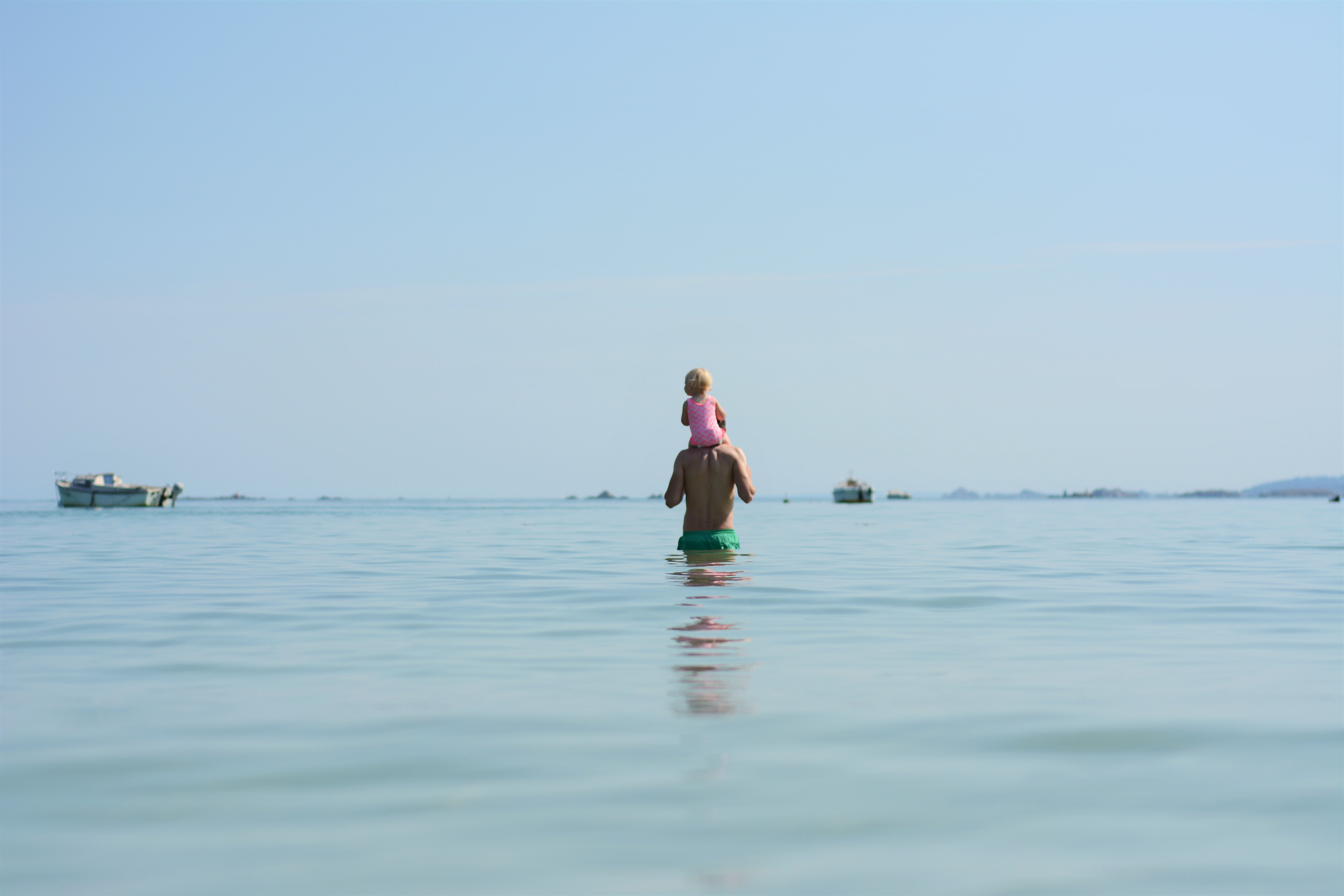 As you will see (or rather won't see) my sister is camera shy so no there isn't lots of photos of us but I can assure you she was there. She was there to swim far out to see with Eddy, to jump up and down in the sea with Eva, to cuddle a sandy Roma and to drink wine on the beach at 5pm with me. We laughed, we cried, we caught up on life and she may have sat on an ants nest in the garden too!! She was most definitely there! Eddy and I even got to go for a coffee alone one morning and a walk along the port, pure bliss I can tell you.
And she was there to take photos too!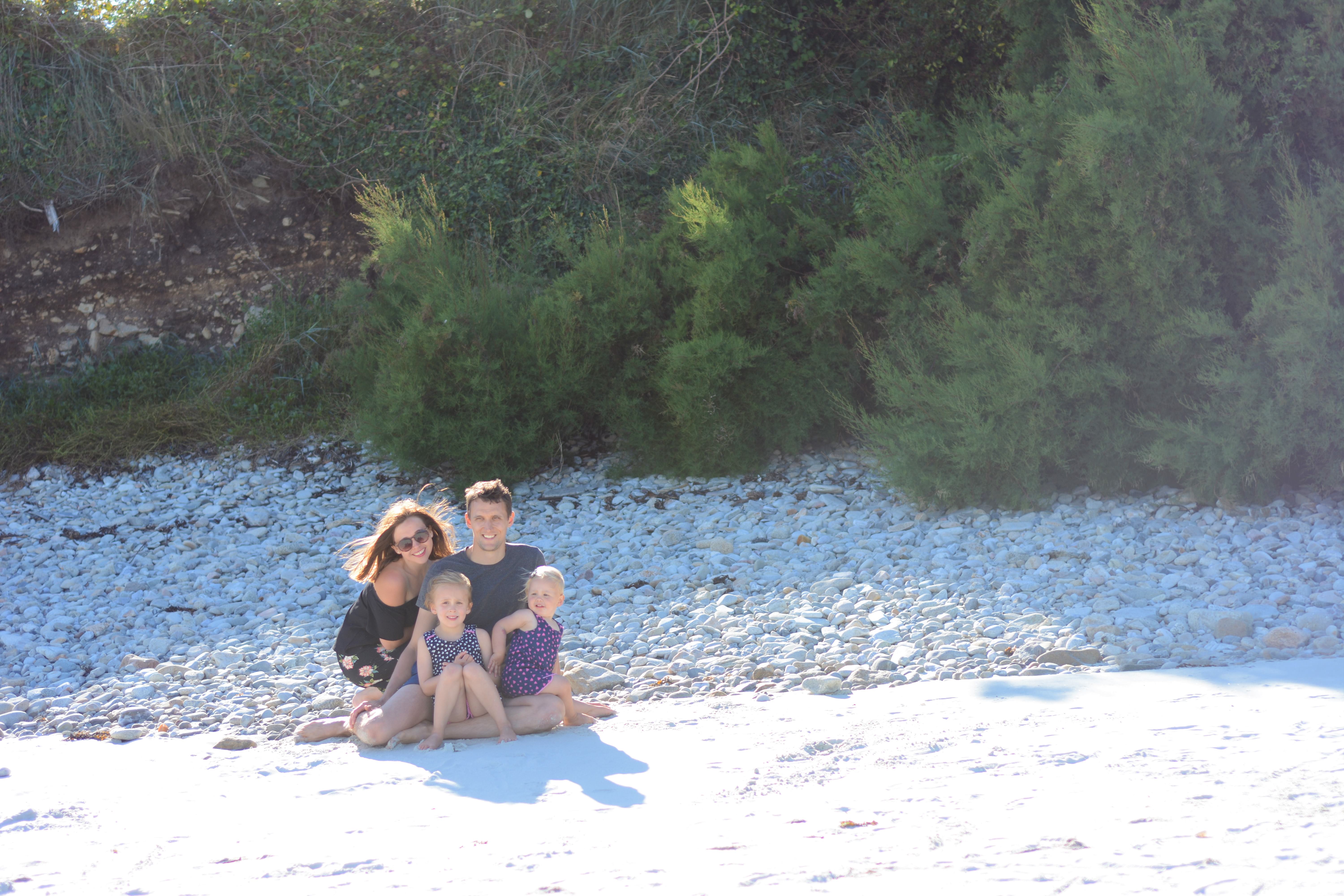 Our last day came around so quickly and I remember trying so hard to soak up all the little things like sunsets out the bedroom window, and the smell of the sea air knowing it would be the last time. It suddenly felt so normal like I had actually forgotten what it was like to be at home. So instead of the packing that we should have been doing we decided to take the 'throw it all in in the morning' approach and spent some unexpected time with Eddy at the beach again, a different one though this time of course.
The beaches in Brittany are all just stunning, the water is clear and even for a none beach lover like me (sand gets everywhere!) you couldn't not fall in love. The girls dug holes and made cars to sit in together. Look at her little happy face!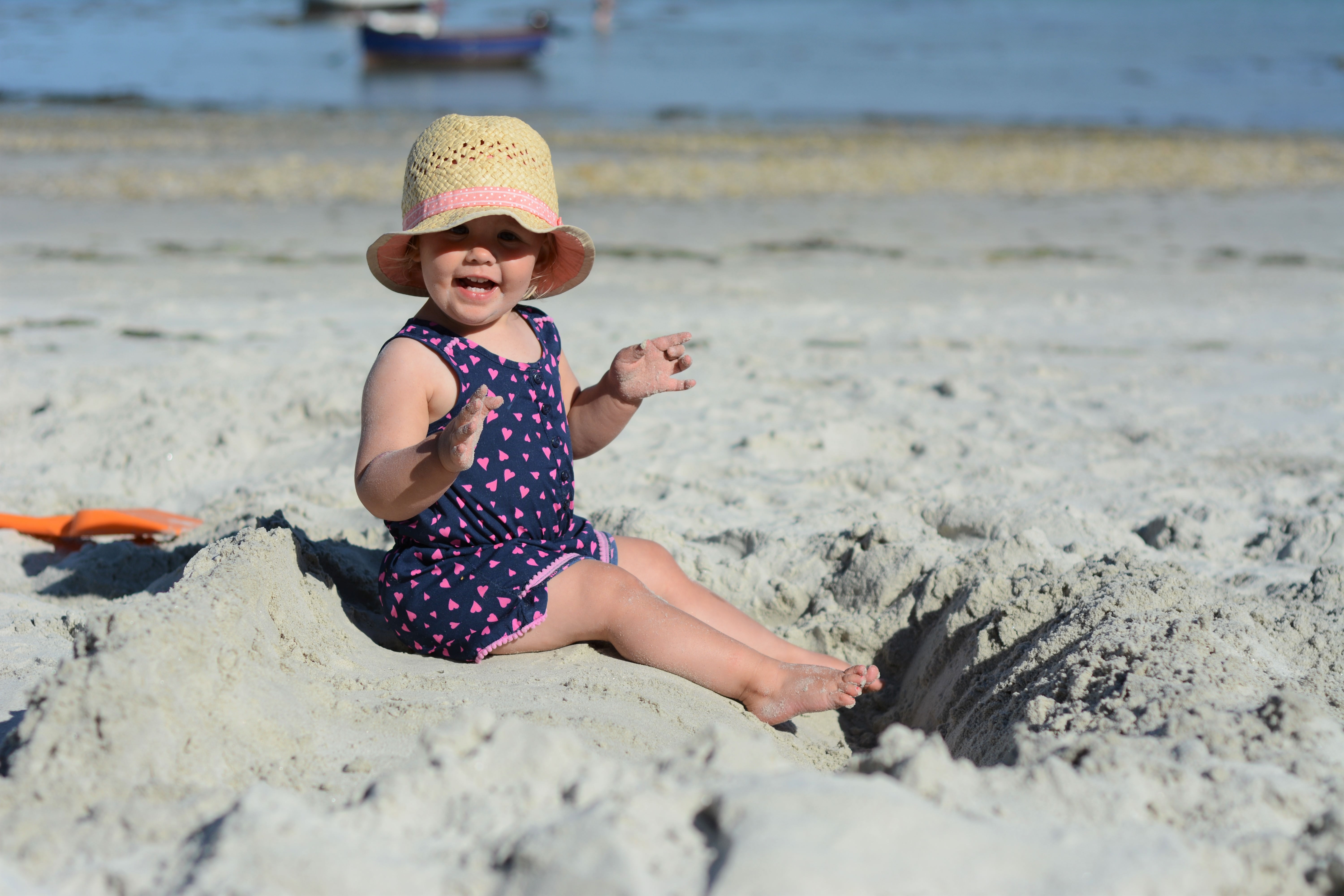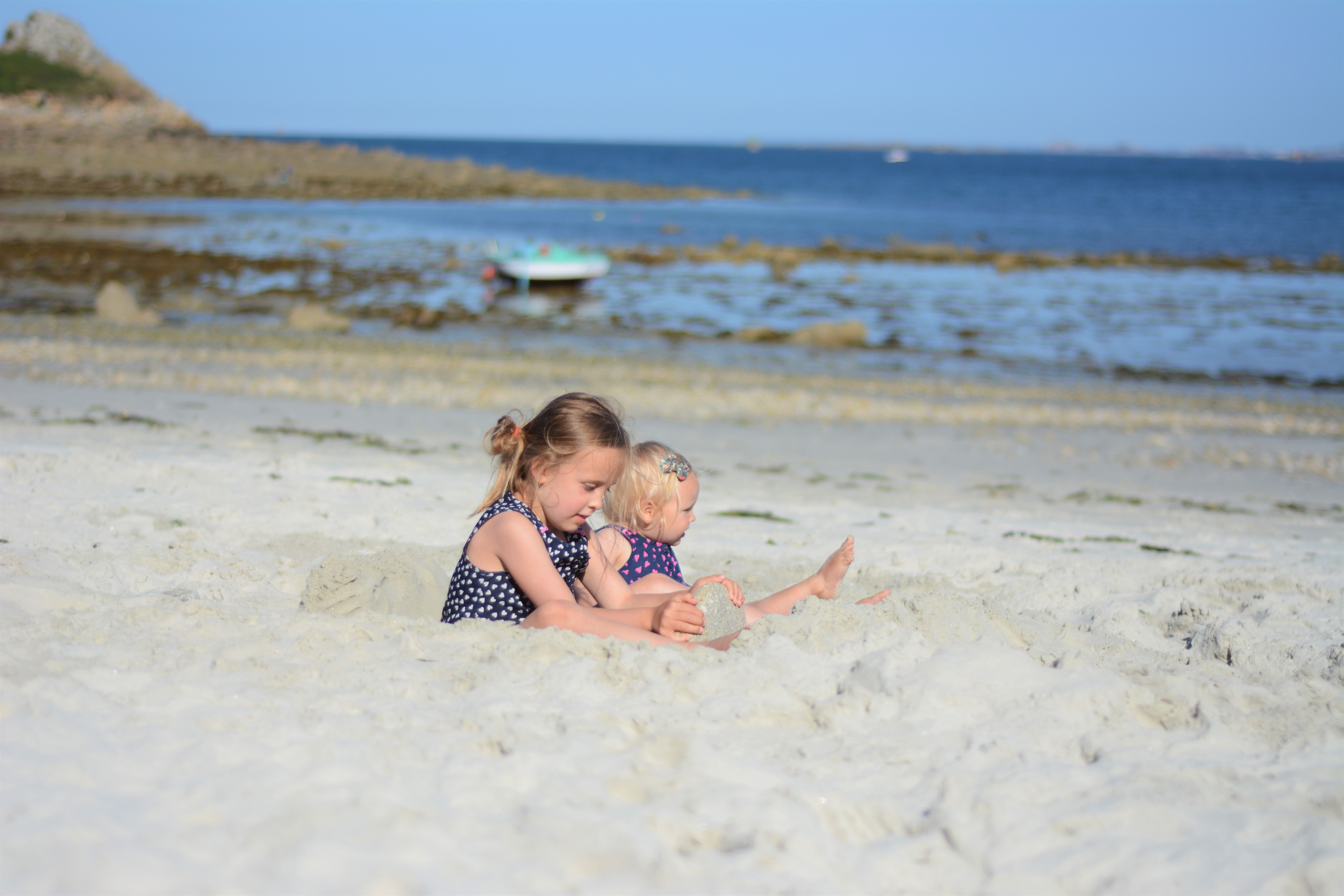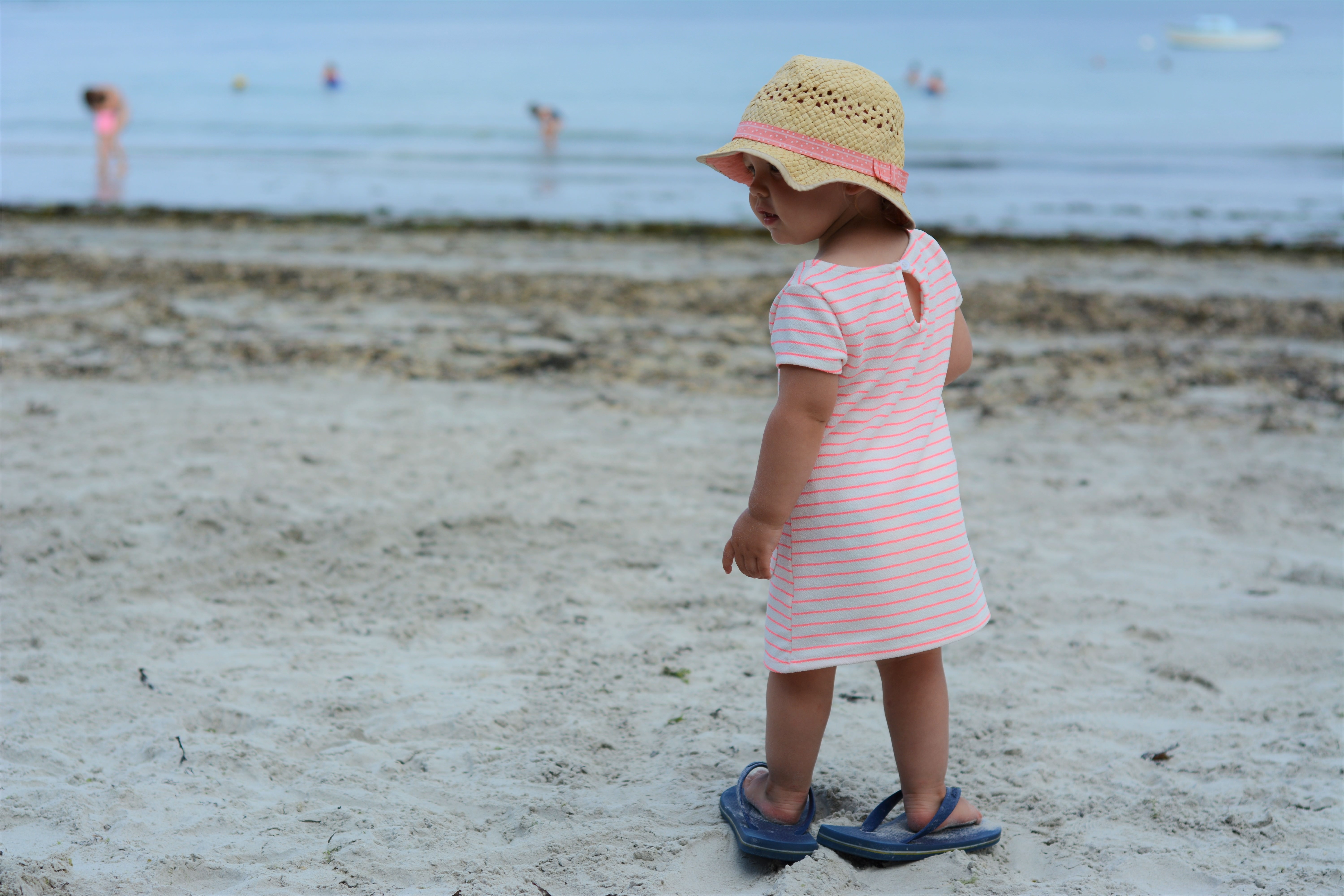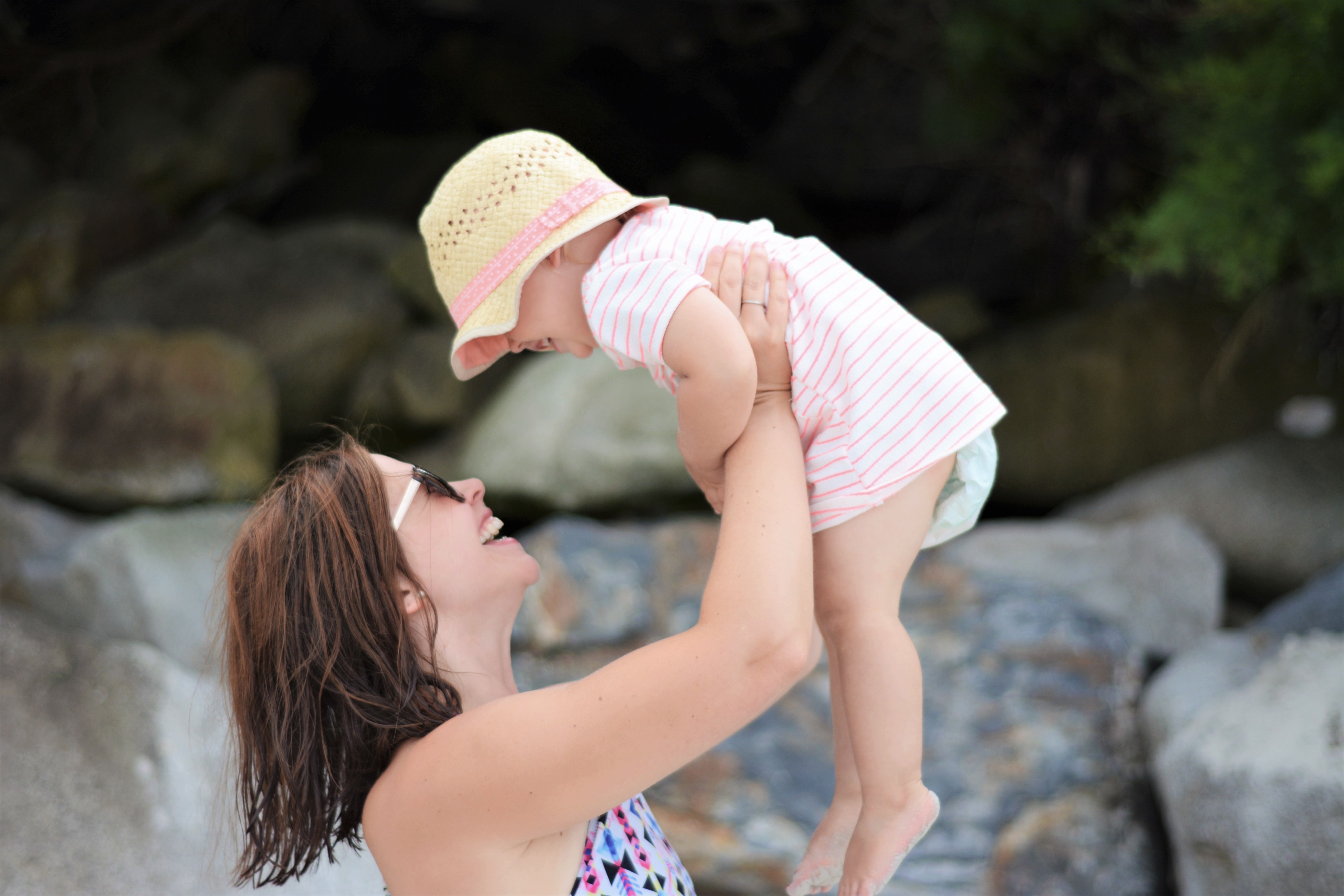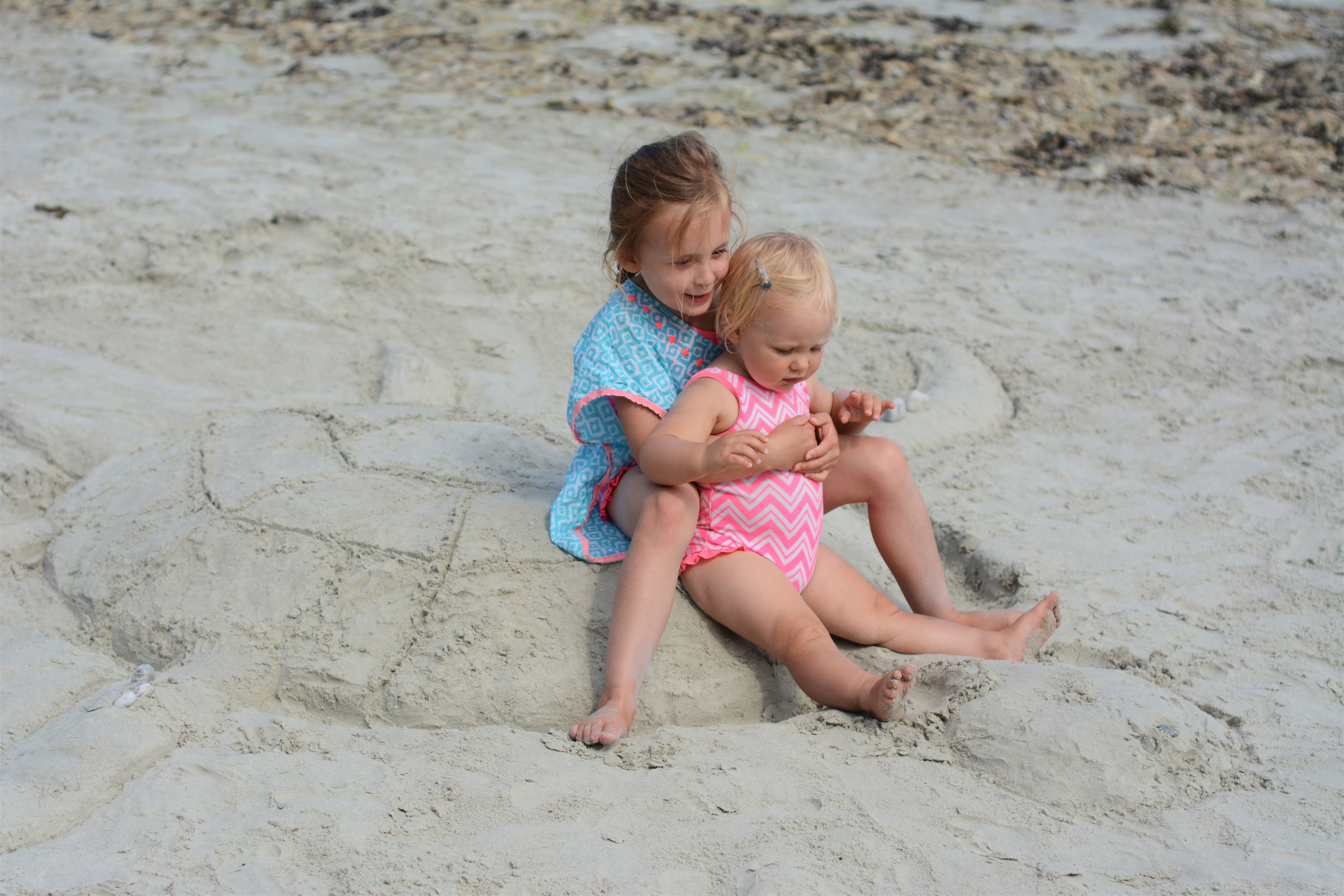 We even made them a turtle to ride! Although Roma was far happier walking around in Eddy's flip flops.
I am not an especially confident person and usually shy away from photos especially on the beach but I am so glad to have these because even though they make me cringe a little I love that in years to come when the girls see this they will know that I was right there with them, in the sea, doing yoga on the beach and maybe that you can be a pretty average mum in a bikini and still have fun.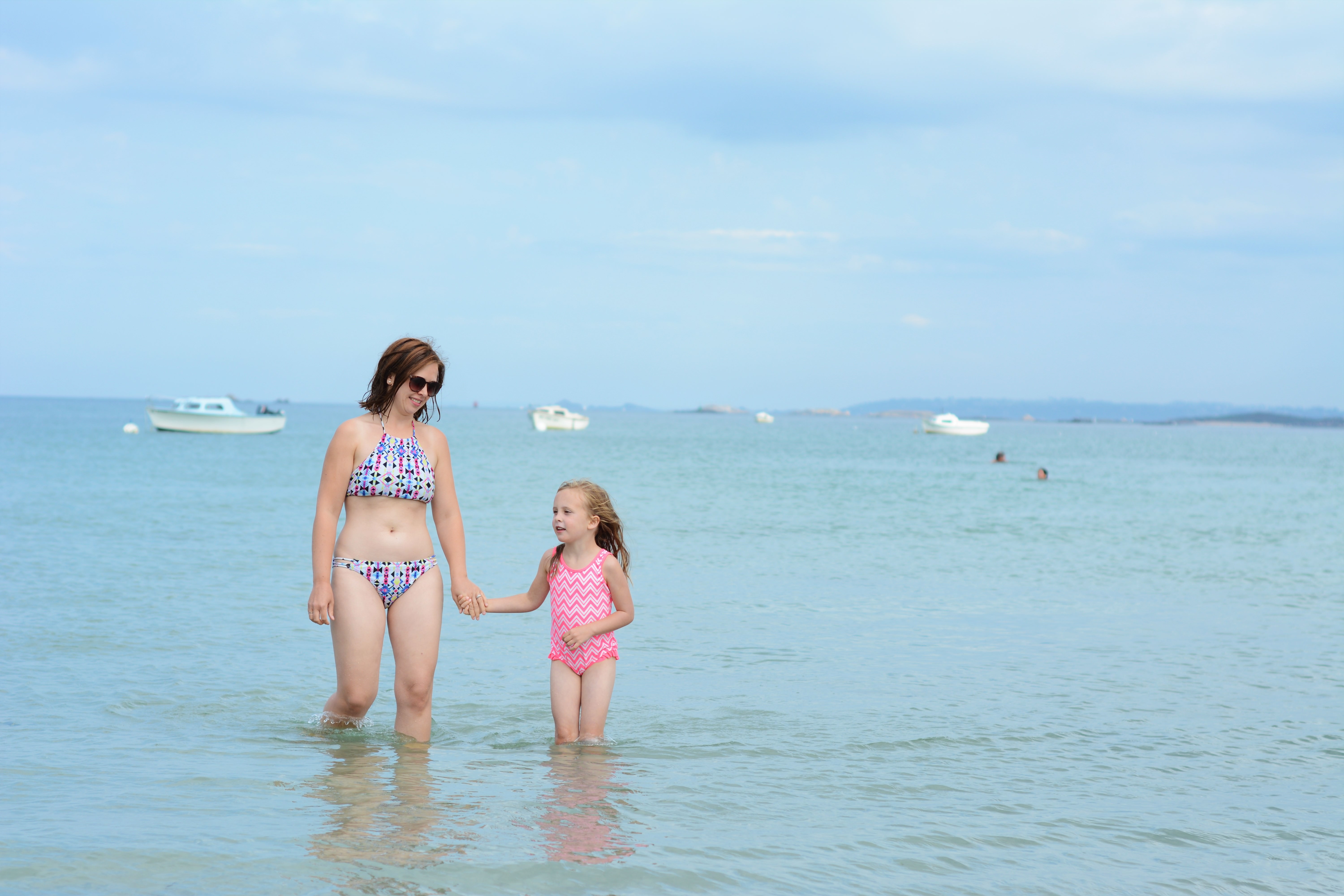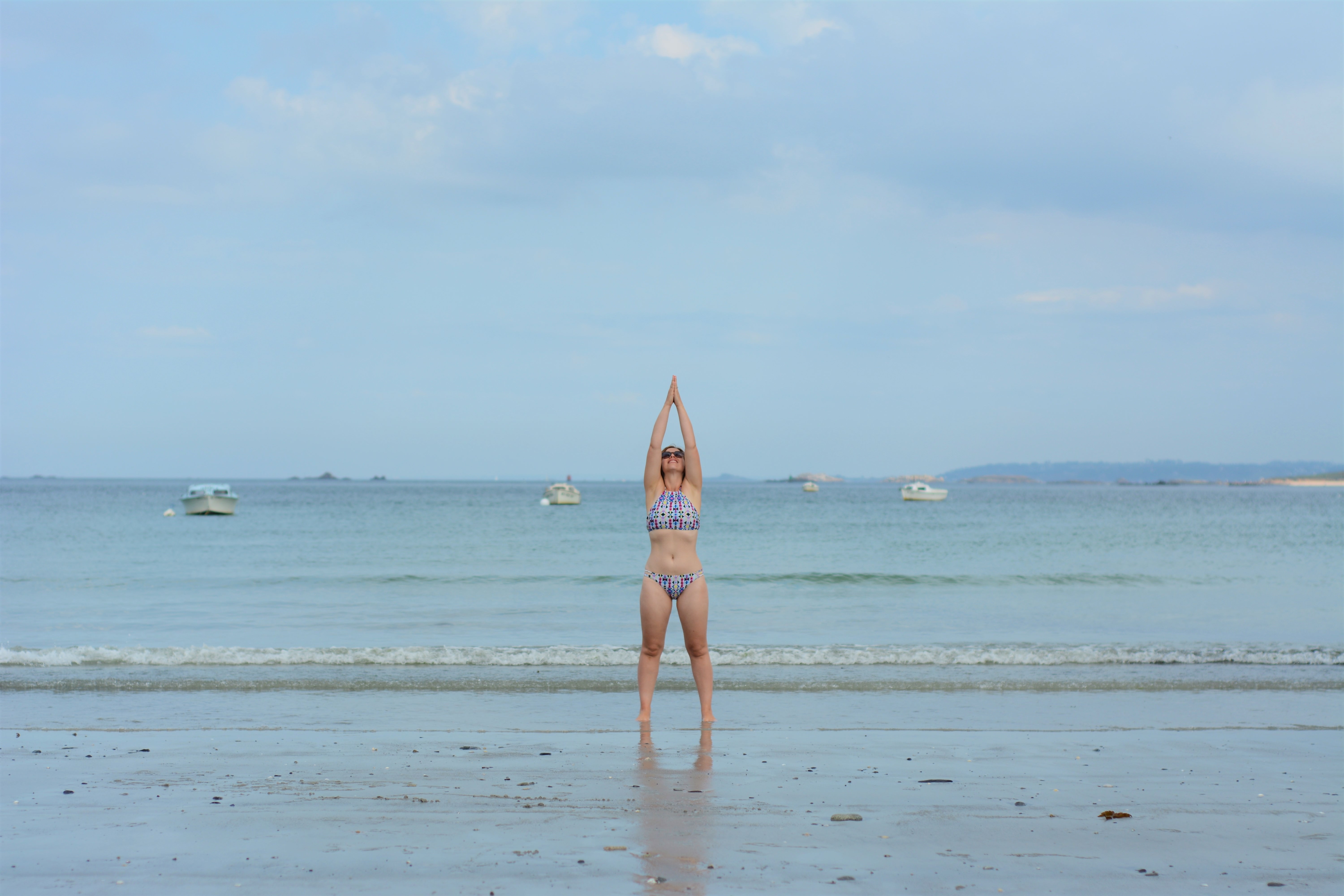 As we awoke on the last day, ready early to catch the ferry and pack everything into the car, there were sad faces all round. You would think we would be ready to come home but we most definitely were not. I think we all felt like we could have stayed there far longer, even maybe forever – apart from missing a kettle and my bed, I was very much looking forward to my comfy bed again. But I think you always know when you have made the most of the time and enjoyed it when really you don't ever want to leave.
The ferry on the way back was just horrendous, I wrote all about our ferry journey here but we left a little late and maybe they were making up for time, that teamed with the fact it was a bit choppy anyway meant it was so awful! Everyone was walking around like zombies everywhere, we actually lost Eddy for a bit as he felt so bad but thankfully that calmed down and we were able to enjoy the on board entertainment and activities, and my sister could enjoy the singer whom she was a little bit in love with! Needless to say we were all relieved to return to dry land, even with a 5 hour car journey ahead yet we definitely drove away with a heavy heart.
I will miss it, I do miss it and even a year on there isn't a week that goes by that we don't think or talk about Our French Adventure, the one that shaped us, changed us, ignited my love of travel once again and the one that will stay with us forever. I am thankful that Eddy's job meant we had this opportunity and that this place right here will always have a special place in our hearts.
Goodbye France, until next time
xx