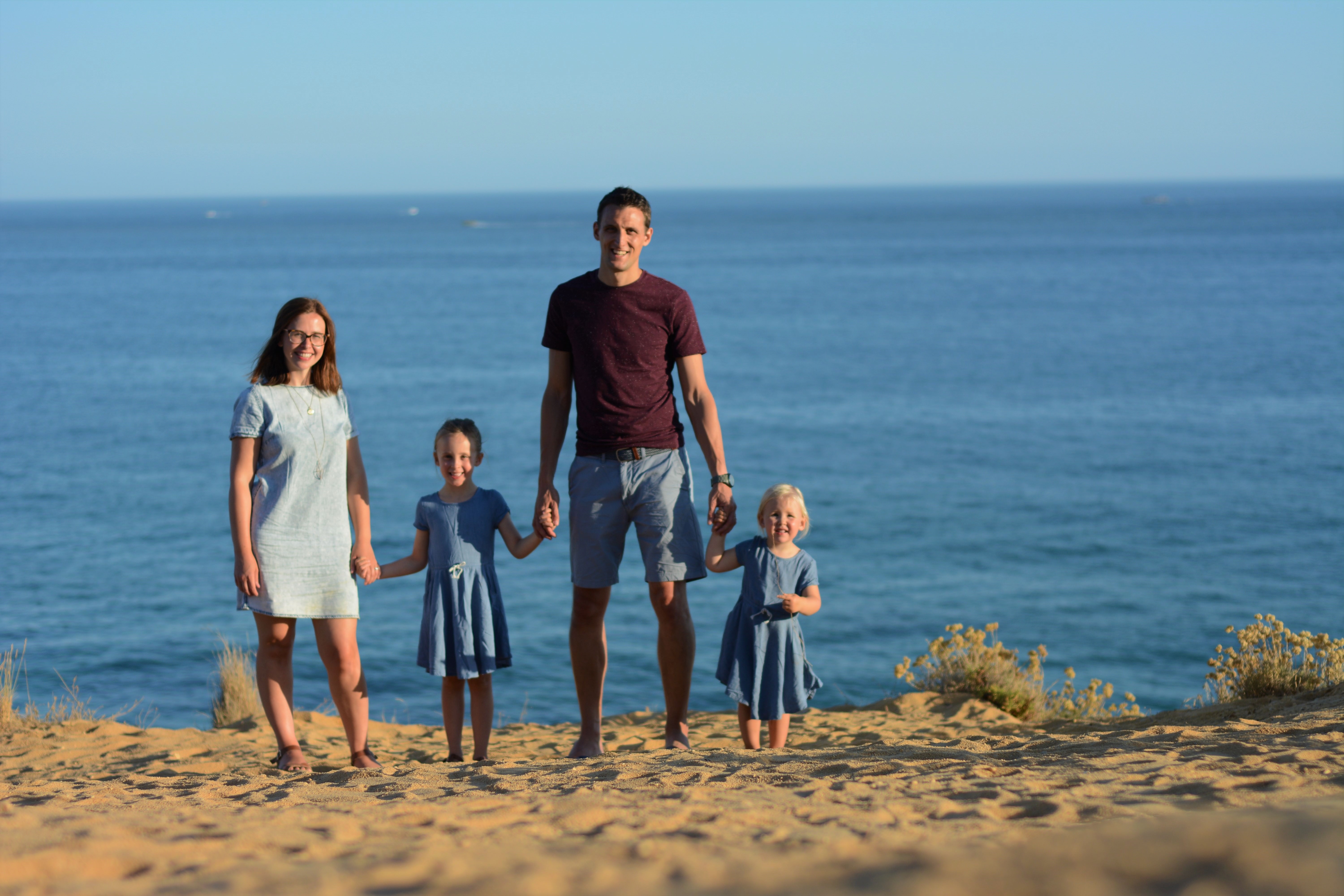 Oh August how I have loved you! Having a school age child of course means more family time in this month and I guess this will always be the case but we have definitely made the most of it. Although it seems to have gone so fast in a way, a bit of a whirlwind, when I look back at everything we have done I realise that we did fit a lot in. There haven't been many lazy days here as we have filled each moment with adventure but I just adore the ability to do that, the relaxing of the routine and the fact that we have the freedom to do as we wish. The days can seem long and the juggling of work and children and entertaining them can feel like a strain, however given the choice now I would do it again in a heartbeat, when my children remember their summers, which you inevitably do as a child, I want them to have that feeling of fondness, whether that's big adventures or at home snuggles I want them to remember the things we did together, so the juggle is worth it, for summer memories to remember.
Our month has been bookmarked with time away. We started on our family holiday to Portugal for two weeks where we both relaxed and adventured, soaked up the sun and the culture and my most favourite bit as I watched Eva learn to swim! We have ended it with a long weekend glamping in Surrey over the bank holiday where we were so lucky to have the most glorious weather ever, it may have been our first glamping trip but I am sure that it will not be our last. No sooner were we home then Eddy headed off with work for a few days to France and Spain which is where he is as I write. Aswell as all that we have been making the most of our Merlin Annual Passes with trips to Alton Towers, Chessington World of Adventures, the Sealife Centre and had our first trip to Brighton too, so yes, I can definitely say that this month has been a busy one for us all! I have so much to share on here and on my youtube channel of our summer so I can relive it for a while yet!
As well as the holidays Eva has loved sorbet sorbet and sorbet, the 2p machines on Brighton Pier, learning to swim and listening intently to the talks at the British Wildlife Centre. She has loved practicing her times tables, learning the card game go fish, staying up late more times than I can remember, watching the sun set on the beach and playing really nicely with her sister, mostly!
Roma loved the theme park rides, digging at the beach, collecting stones and sharing a room with Eva, and then us, she really is a people person that one. She learnt that she can do a belly roll, much laughter has come from that little trick, loved saving her 2p's rather than putting them in the arcade (much to Eva's dismay), asking to hold parrots and owls at the shows on holiday and of course having Eva home with her all of the time.
I have loved our adventures and the freedom of the holidays aswell as time with just Eva, a rare girls night out to the cinema and watching Eva learn to swim, that has to be up there with the best parts of my summer. Eddy has loved being away, last years holiday was a working one for him so it was nice to completely switch off and have time with the girls, he swam with them, walked with them and found a great little bakery for coffee and cakes! He has also loved the gas bbq at the yurt, it couldn't have been 5 minutes after he used it before he was on amazon looking at prices!
Part of me is ready for September, not the cold weather or the dreaded school run necessarily but for the feeling of normality and to take things a bit slower. I am definitely one for trying to make memories and have adventures and I am going to miss the freedom to do that but sometimes I just crave the simple ordinary too and I think September is going to be that. Eva is also very ready to see other children, we have spent most of the time this month together as a family which is wonderful and I am really going to miss not having her here and getting to be the one that gets the good portion of the day. But also at 6 years old sometimes she needs to run off childish steam with children her own age and I'll be honest her constant constant talking is a sign she needs someone else to listen! She also starts her new school next week which I am super nervous about but I hope that her ever increasing confidence will help her along the way and she can make friends, and maybe help me to make them too….I am going to go back to being the one at the school gate who doesn't know a soul and I am not looking forward to that!
This months photos were taken in Portugal when one night we went to watch the sunset, came across a sardine festival and took a walk to the top of the cliffs off the beach. It was so utterly beautiful, due to the angle of the photos you can't really see how high up we are but I love them. I am aware that the selection I have shown are almost identical and I could easily have chosen just one or two but I actually love that you can see the subtle differences between them, the character they they show in each of us and the fact that Eva's face never changes – a true poser child who is used to these shots by now! Oh and of course because by some kind of miracle the first one we are all looking at the camera and all smiling which I am pretty sure is the first time ever so for that reason alone it is one to celebrate.
So August I'm not really ready to give you up and to say goodbye to you, to the relaxed days and the sunshine (or the little that we had) but you were awesome and you know what they say, don't be sad it is over be happy that it began. So I'll do that. At least for the next few days we have left of this summer freedom anyway!
xx