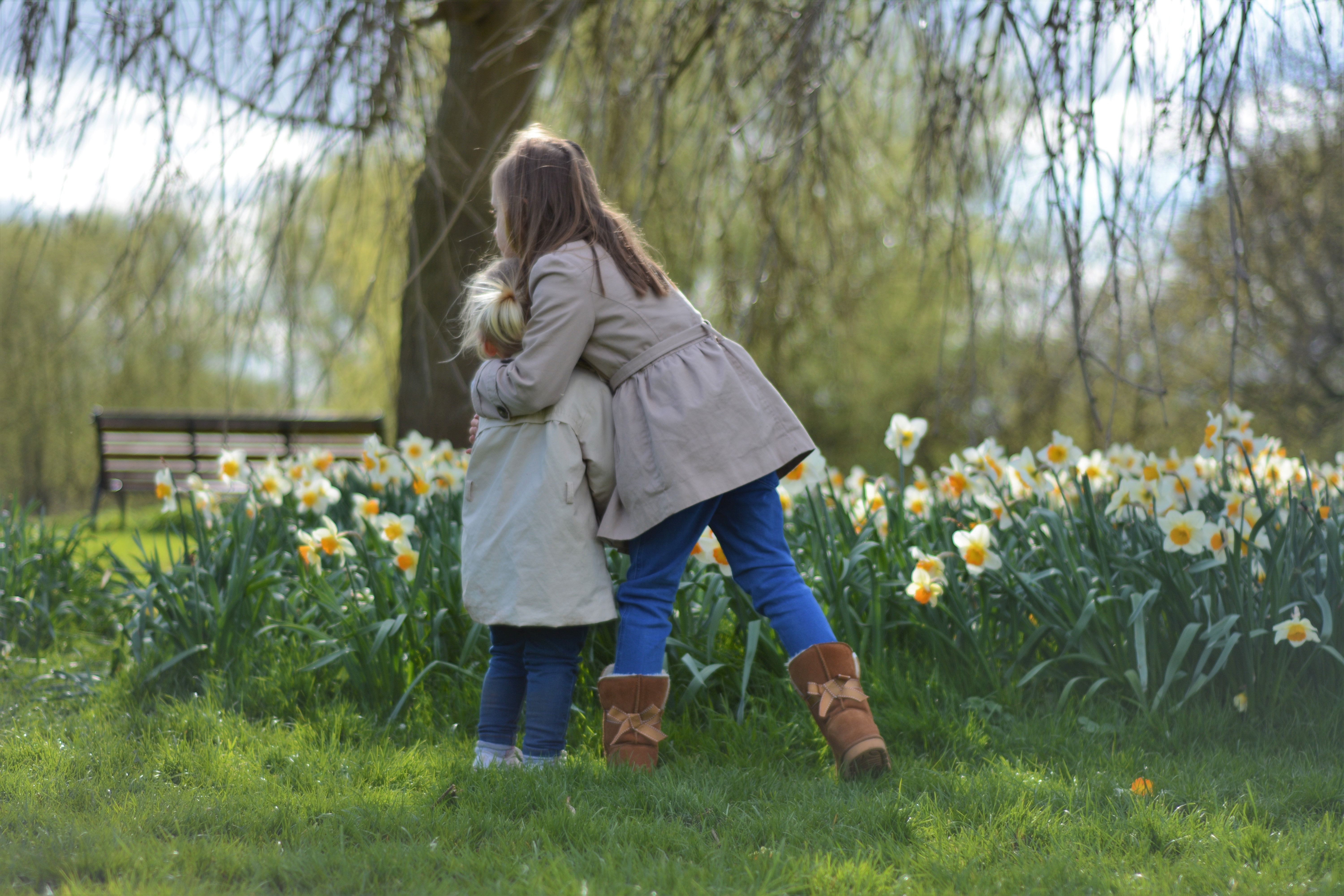 Some months there seems to be such a shift in the relationship between these two sisters, there seems to be a big event or a milestone that changes things in a way you can never turn back. Yet some just feel like they roll into one another, like nothing really changes at all and this month has definitely been one of the latter.
They are pretty much just the same, they squabble relentlessly over nothing, are the best of friends and the tightest unit and . Eva can still make Roma belly laugh like no one else can and have Roma make her throw her head back with joy in return. There is no judgement with each other, noone is telling the other to stop or to do anything, it is pure innocence and acceptance and it is utterly beautiful.
We are a week into the easter holidays and whilst they play in the playroom together without the need for my intervention, or they run around outside and I can look on from the kitchen window it reminds me how far we have come from last year. We've had some simple days at home and an exciting two day break to LEGOLAND but the constant is each other, they are learning the ropes on this sibling journey and it makes me laugh every day. I have a feeling this spring and summer is going to be amazing, for when they are on adventures, they always have each other.
This month Eva has enjoyed gardening, planting herbs and pretty much helping Dad at any given opportunity whether that is to weed, knock down a shed, clear the garage or the excitement of a tip run with him, she is just absolutely loving being involved. She loved taking Dad to chocolate bingo at school, forest fridays where her friend got so muddy he had to have a wash in the garden which she found hilarious and making her first ever video as part of her homework and being so so proud of herself. I have a vlogger in the making there.
Roma has enjoyed nursery school without a single tear or hesitation, in fact the staff asked if she was ever naughty because she was so well behaved and popular (she clearly saves the testing days just for me!) She loved having some alone time with Mummy and Daddy, playing in the playroom, Eva's presence over the Easter break and our trip to Legoland.
I am aware that daffodils have featured heavily in my photos for a while now and even last months siblings photos were in this same spot, but it is our go to place. These were actually taken as we went for an after school picnic and I took the chance to snap them as they ran around in and out of the daffodils and it captures their relationship perfectly. Eva is running around, Roma is running after her yet there is always an eye and an ear out to change that up, to place a protective arm around her to show her how exciting childhood can be as she stands in the midst of the daffodils and welcomes her in! Last years April siblings shots were taken in the very same place here amongst the daffodils so I thought it would be rude not to keep a little photo tradition and see just how much they have changed.
xx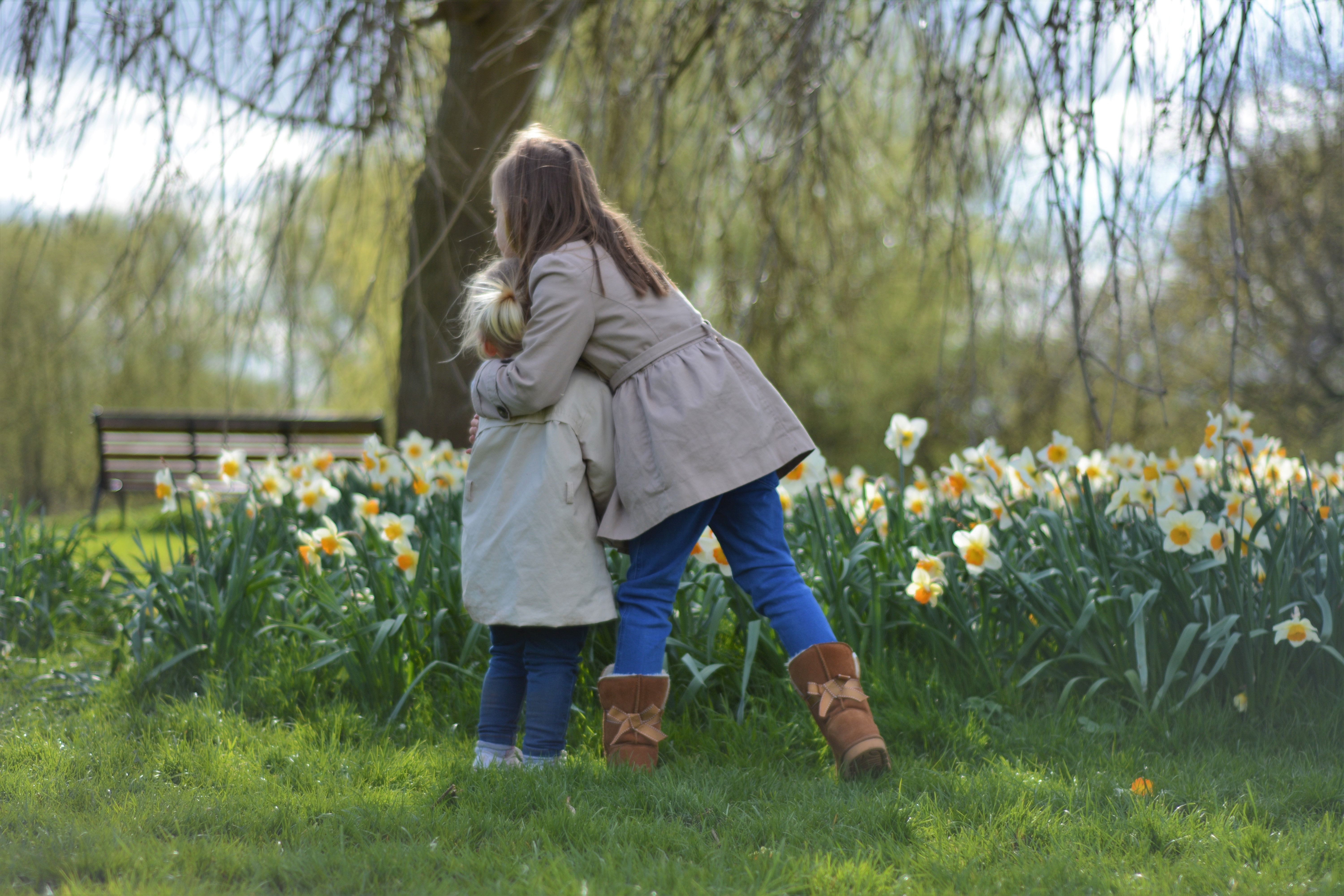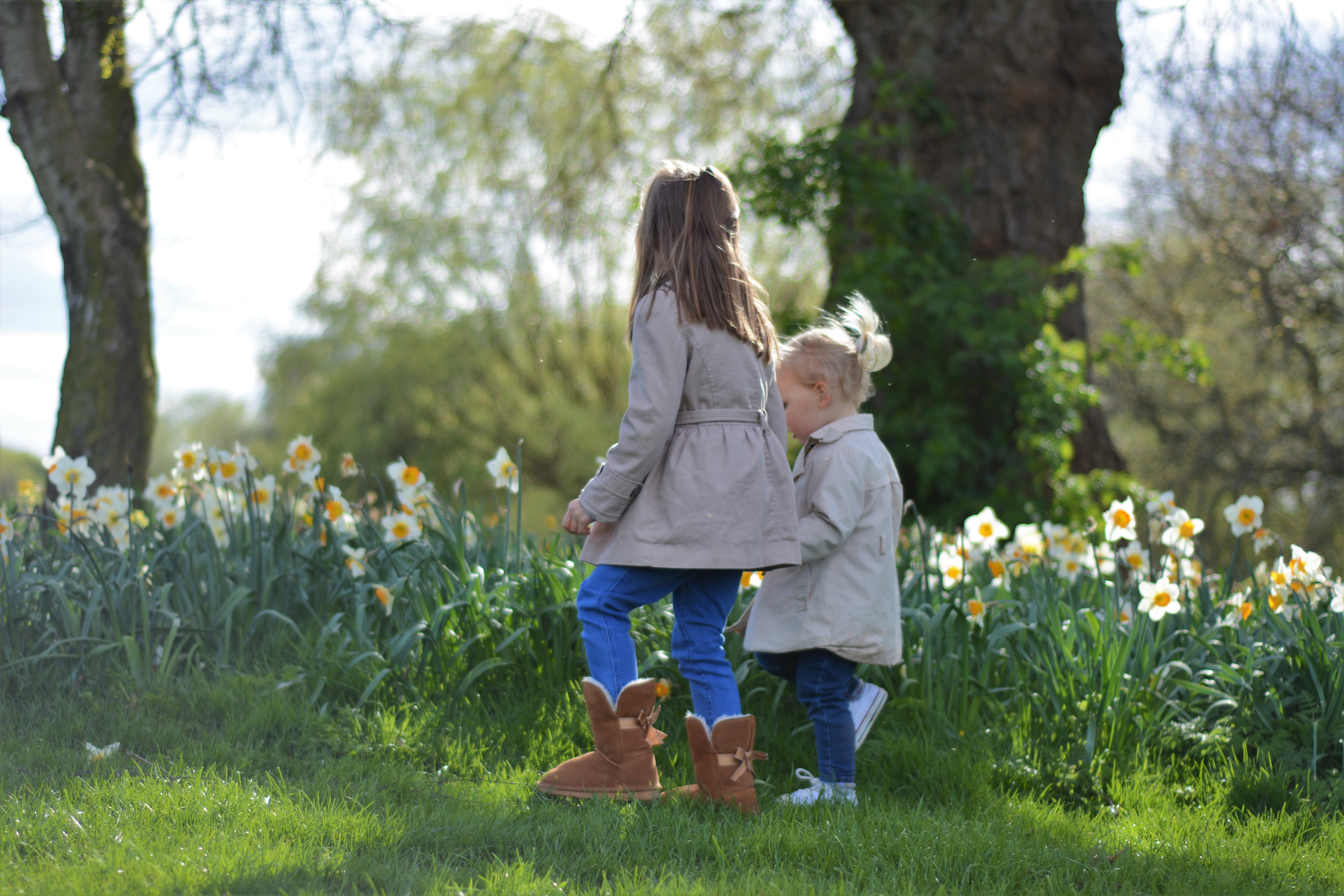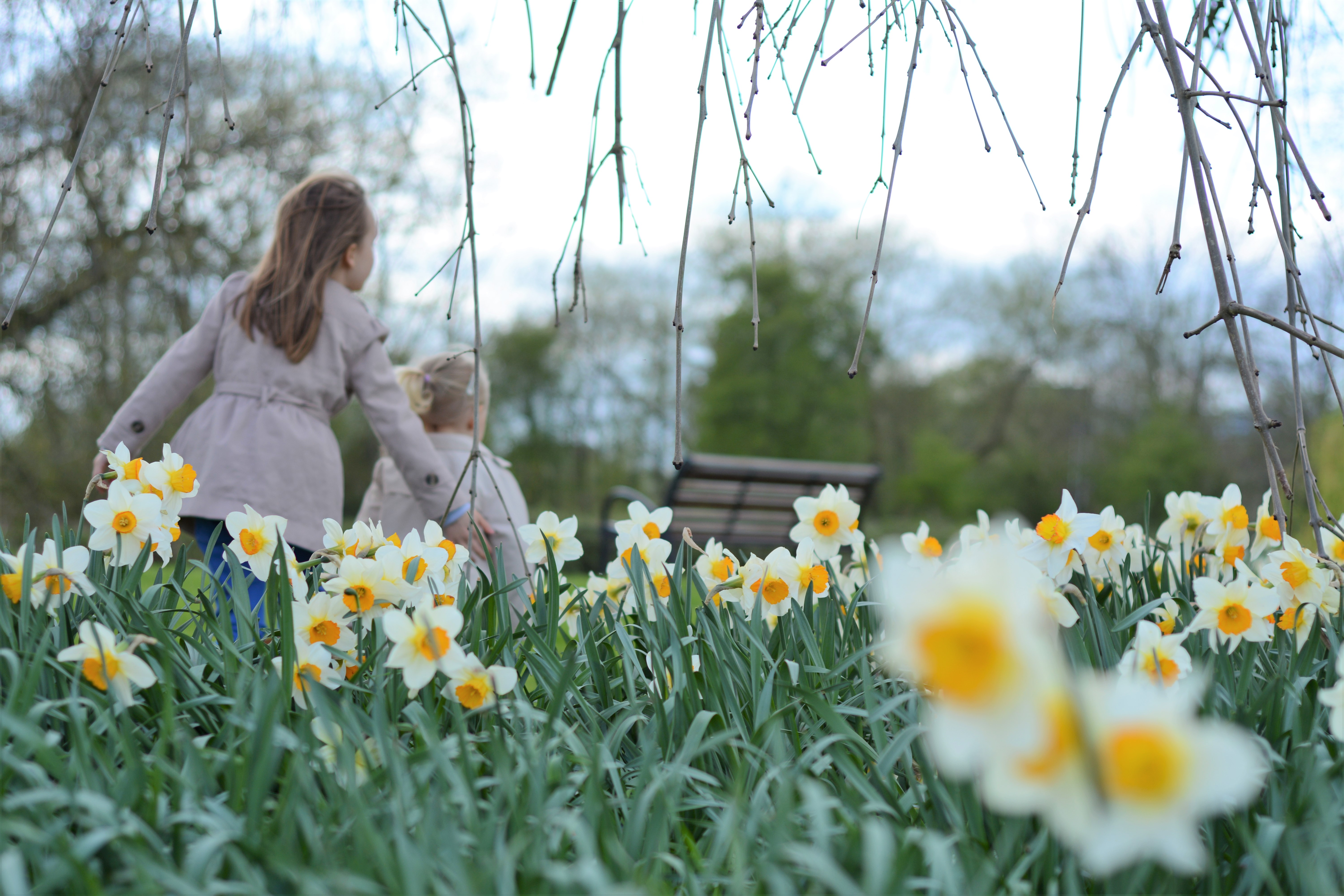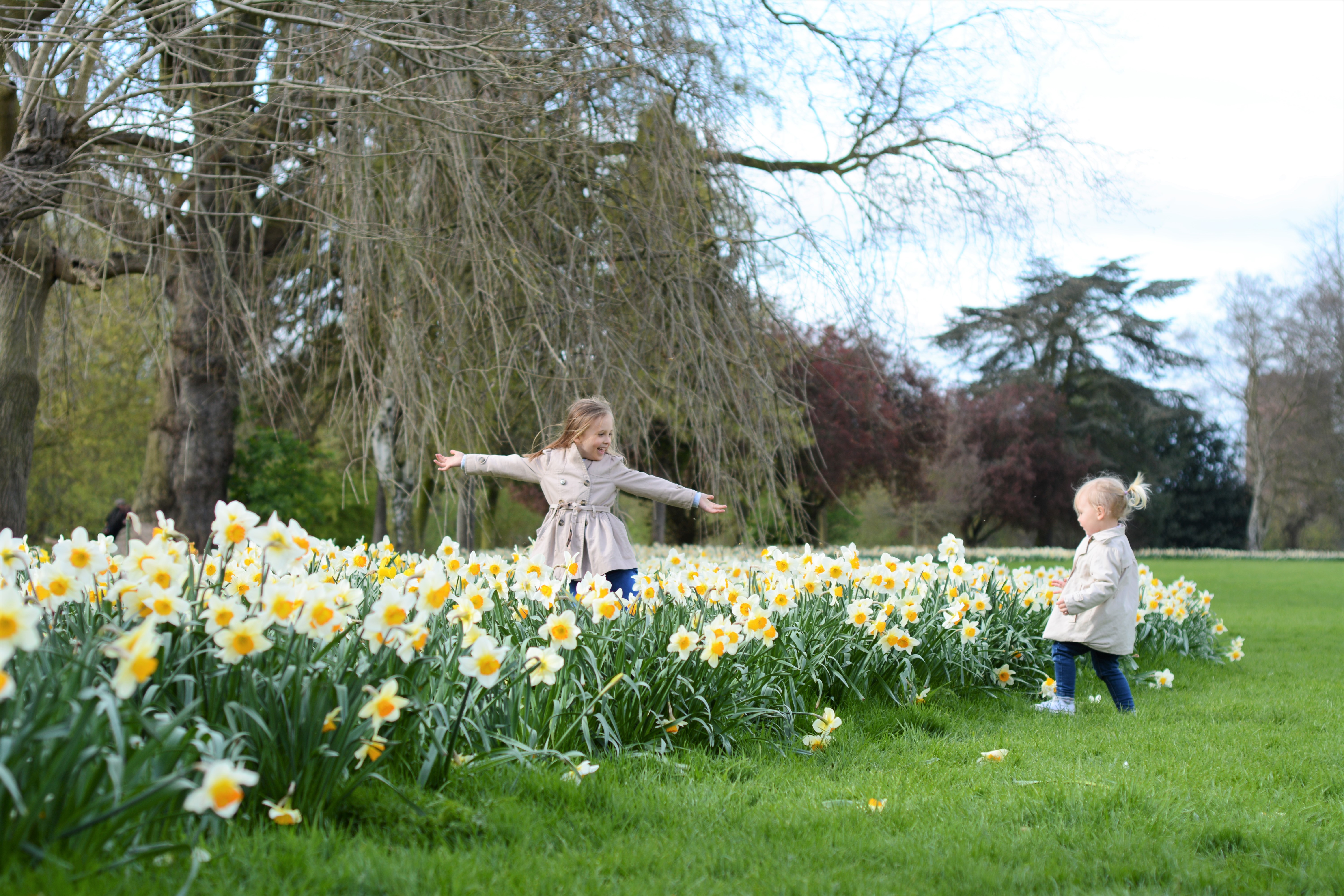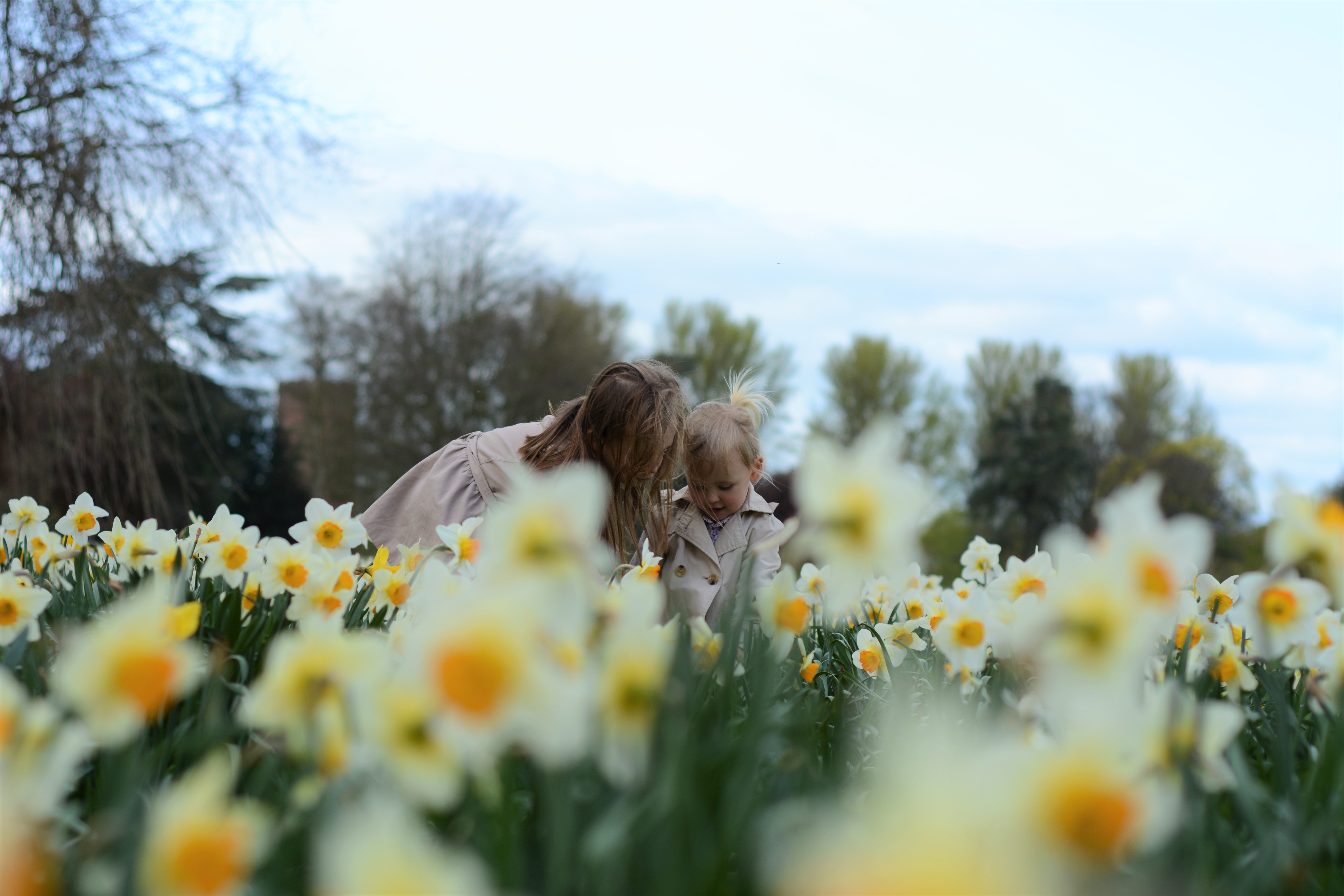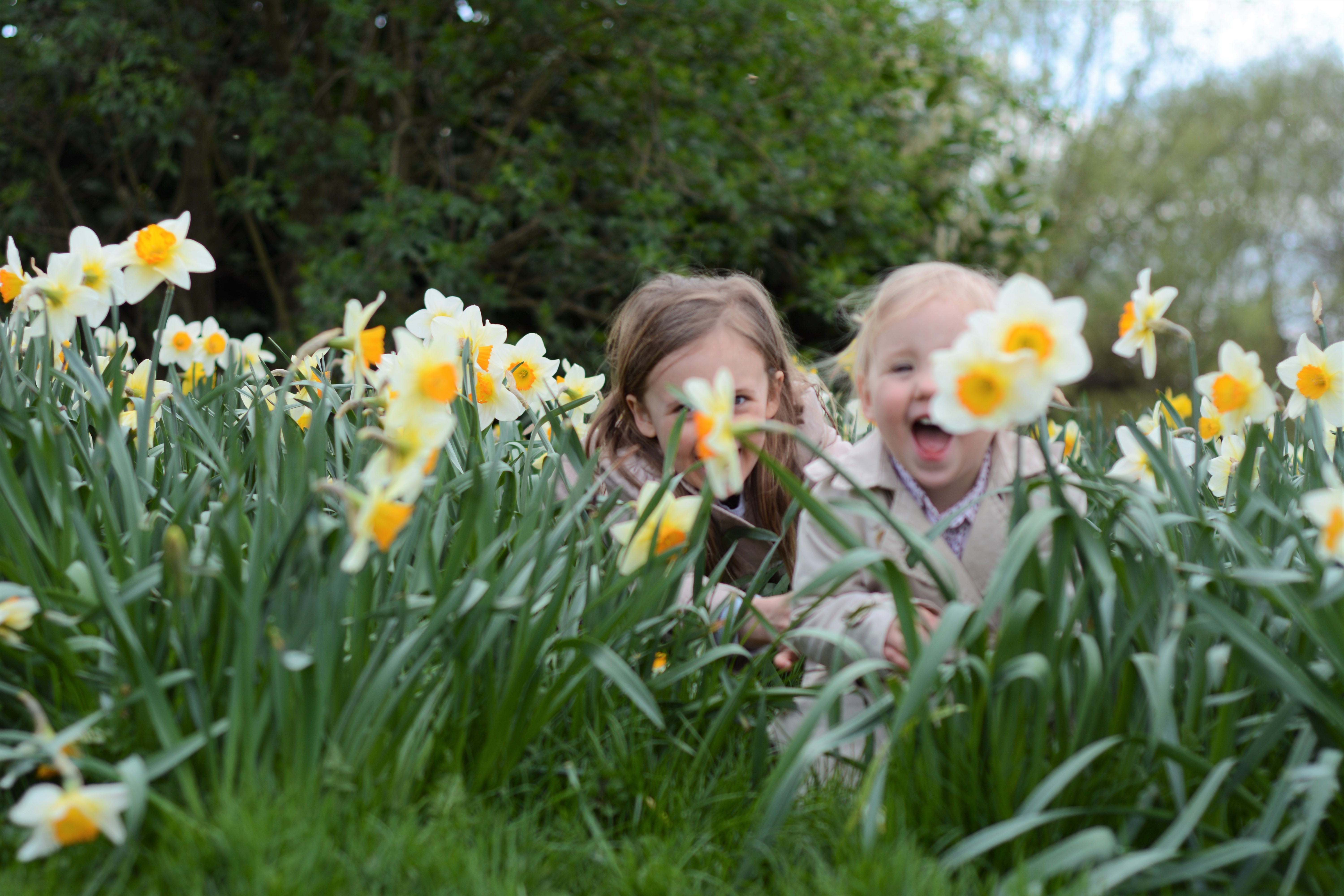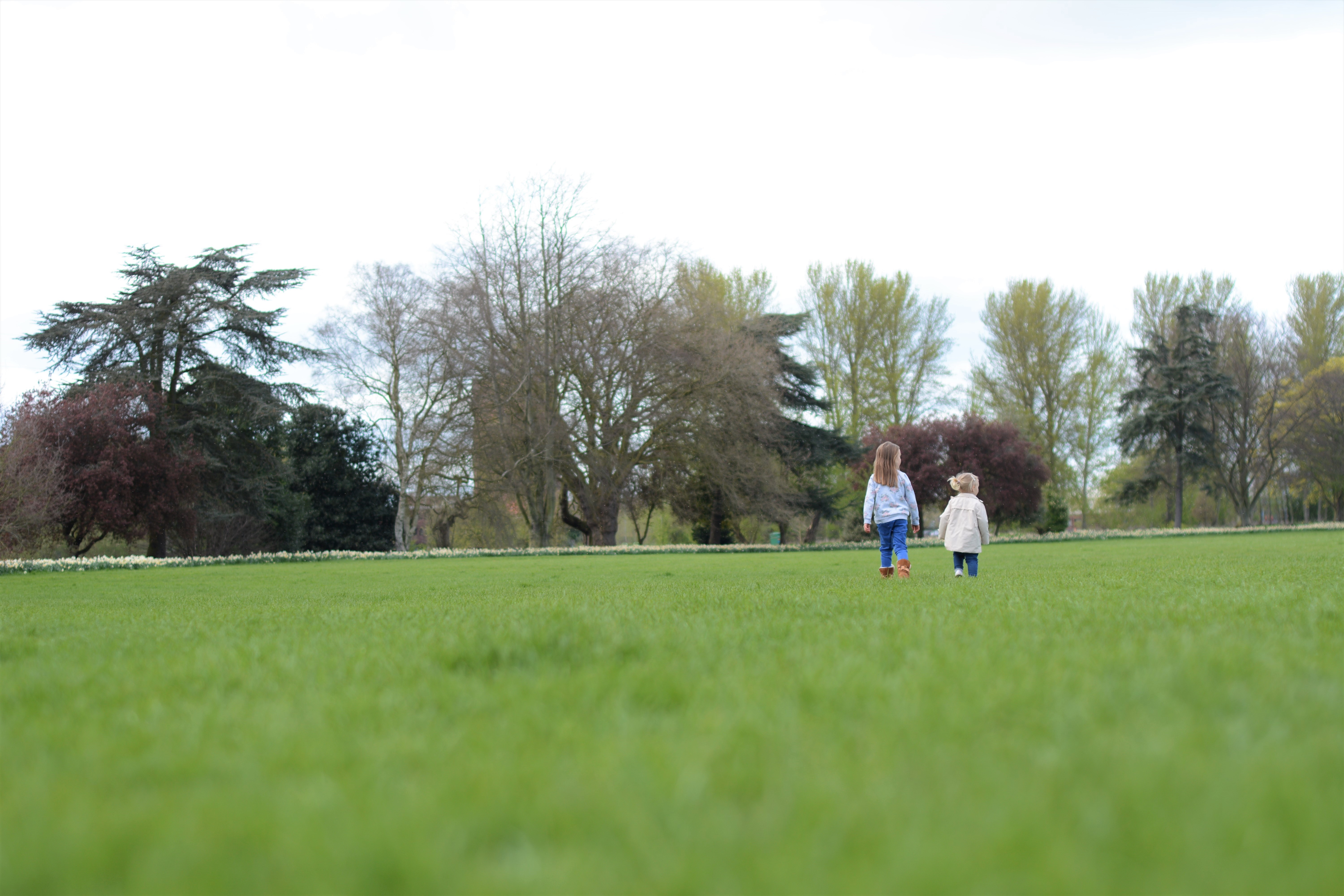 I know it is slightly cheating that I couldn't choose only one occasion this month but I took these ones when we were at Legoland this week and I love them. We were taking a break from walking and resting on the grass, or at least I was and these two were having running races, and then sitting playing with the flowers together, I love them because so often these days they are off adventuring together that I usually get shot of the back of their heads or from a distance and I love that I captured a still moment and both of their full faces in one frame, so I am including them too! Best day ever.