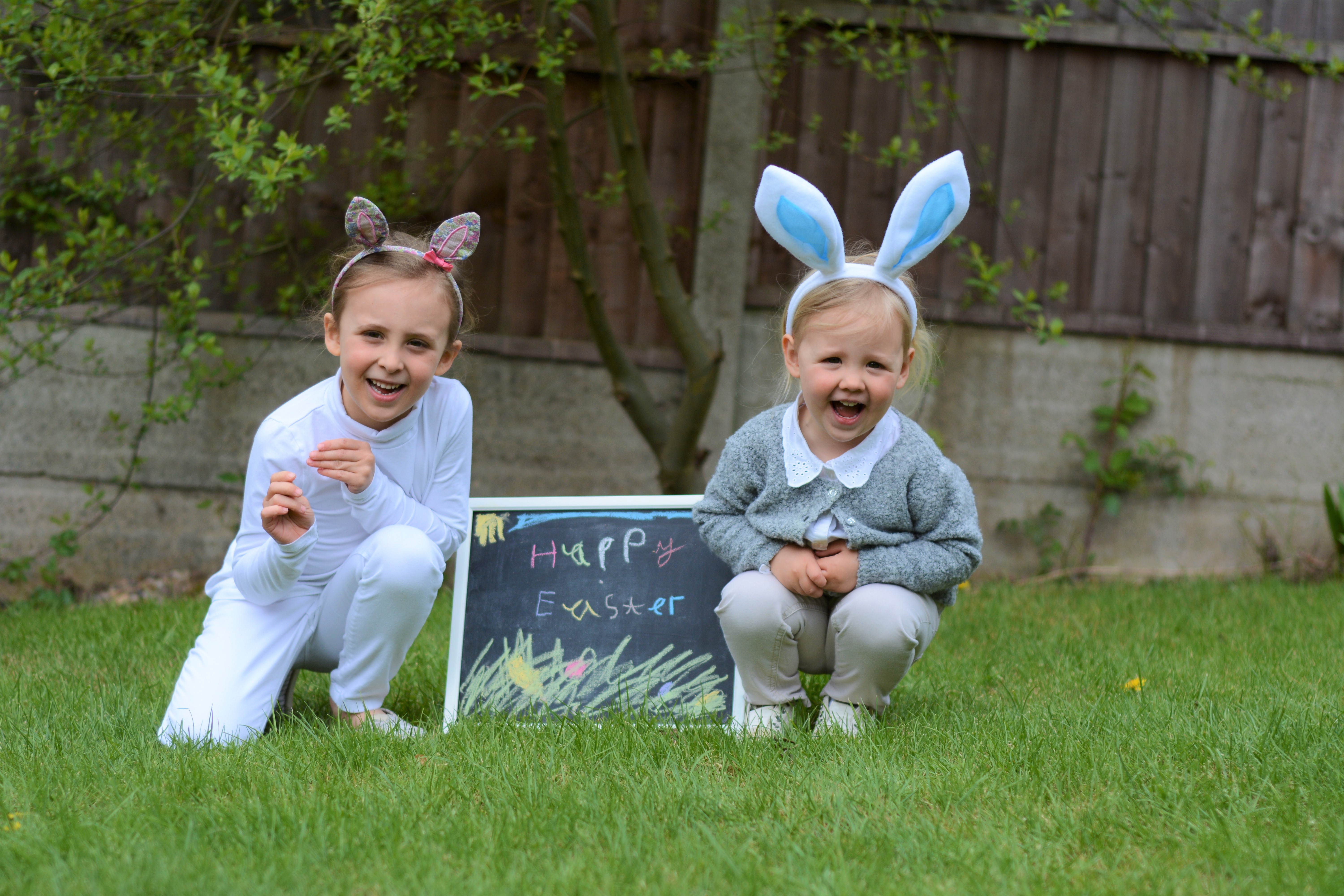 I will be honest and say that this wasn't the post I had planned for today, this week has been a bit of a mixed one with exciting adventures to Legoland and then tired little people comedowns with the worst parenting day I think I have ever had. That coupled with half term which inevitably is crazy busy and I just haven't found the time to write all the things that I have going on in my head.
I usually spend my wild Saturday nights writing these posts and whilst that generally works well, yesterday it just didn't. We had my sisters over for an impromptu egg hunt, which led to an impromptu family dinner and an impromptu evening of games… and gin. Whilst of course I love to document our lives and feelings here and I wouldn't want to miss posting the ordinary moments which is something that I absolutely adore to do, I also want to be able to live life right there in that ordinary moment.
This morning I awoke to excited voices wishing me a Happy Easter and Eva telling me she wanted to dress like an Easter bunny and I realised that this is exactly why I document these days, these ordinary Easter Sundays where hunting high and low around the house and garden for plastic eggs can stir up such a frenzy and a simple egg and spoon race in the garden is the most fun ever.
So this is our today, our ordinary Easter at home, we have a little egg hunt again later (and Eva wants to hide them for us too), a family visit and simple time together, Eva even made this little Easter sign which is the perfect addition for my little bunnies in the garden. It also made me go back and look at last years photos here in this same spot and I literally cannot believe the change in them. They certainly have come a long way.
Whilst we are not a religious family, or a big chocolate family for various reasons but also due to Eva's allergies, what we do take from Easter is the long weekend, the half term and the reason to spend quality unspoilt time together.
Happy Easter everyone, ordinary or extraordinary I hope you have a lovely one.
xx