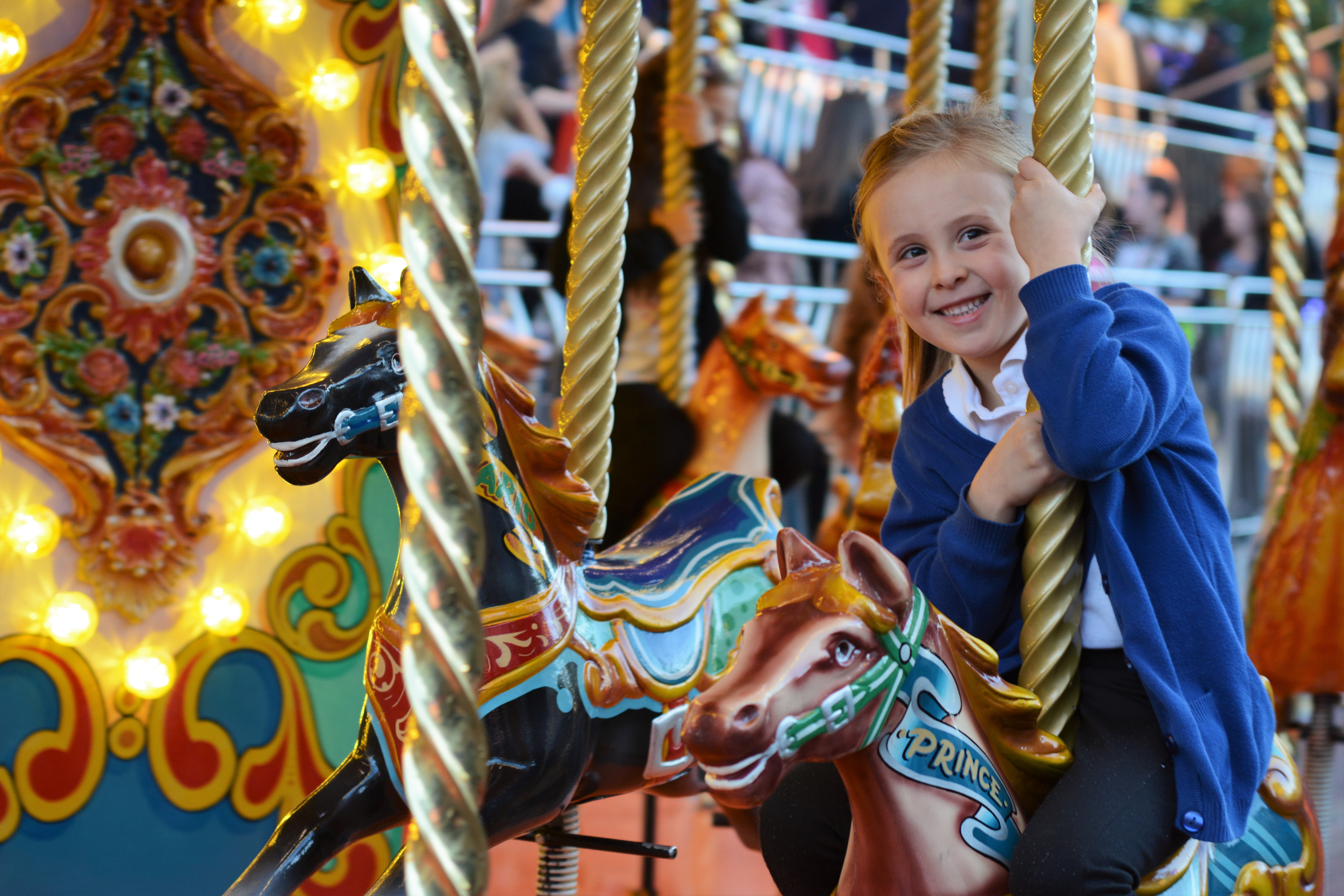 Each year in the first week of October there is a local fayre. Pre-children it isn't really something that appealed to me all that much and I never really entertained the idea that I would even start going. Except as soon as Eva was old enough to ask to go, old enough to hear other people talk about it and with the curiosity of any child think of the bright lights, loud music, exciting rides and the sugary treats, we would make that trip.
Every time she is so so excited. And this year was also a little different, as we approached the fayre, walked past the rides each with their own loud music merging into one another in a deafening mix, there was another excited little face to see. Roma of course was around last year, but she was 8 months old and largely confined to the pushchair as she watched all the fun going on around her. She would wave to Eva and look like all she wanted to do was to join her.
I love it when you have that visual reminder of a day gone by. Of how fast they grow and of how you don't really think about it day to day just getting on with life and appreciating the now. We passed the place where last year I sat feeding Roma a cheese sandwich whilst watching Eva on the front of a ride ringing the bell every time it came past. It made me smile at how far we have come and even though I always say I would go back in a heartbeat to the baby days and have one more cuddle, I adored the fact that now, as they stood in the queue for the same ride hand in hand, Eva with a protective arm around her little sisters back as people walked past, I didn't want to.
Having Roma there so ridiculously excited definitely permeated to Eva. It was almost like it allowed her to be childish and enjoy every moment that little bit more. More often than not it is Eva that is leading the way, that is teaching her little sister every day and it was so utterly wonderful to see the difference the other way around. For Roma to have such an effect on her big sister, to know that having a sibling definitely does work both ways and that such an ordinary moment can secure the tight bond between them. Roma absolutely brought the fun of the fayre to life for them both.
Although of course Eva still spends most of the time on a ride staring at other people looking like she isn't enjoying herself at all whilst Roma squeals with delight and I am sure she would go to the fayre for the candyfloss alone. But I have learnt that that is just her, a moment from last year in particular is etched on my memory when her and a like minded friend asked to go on a train ride. His dad and I watched on as they both sat stern faced, suitably unimpressed and looking like they had been unwillingly coerced into spending another £2 of our money, yet both came off saying they liked it and asking if they could go on another one.
We walked around the fayre, spent a small fortune on rides and hook a duck to win something plastic that broke before it was even fully unwrapped and bumped into friends along the way. We sat on a bench to eat candyfloss as the sun started to set and even Roma tried some (that didn't go down too well I am secretly pleased to say and I think she will stick with her prunes in the future).
It was a lovely way to spend an evening and I realised in that moment as I saw teenagers in crowds laughing and enjoying themselves without their parents that this would be us one day. One day sooner than we would like.
This might not be somewhere I would choose to go, but the children choose it, and I choose them.
xx
Eva in the background looking unimpressed!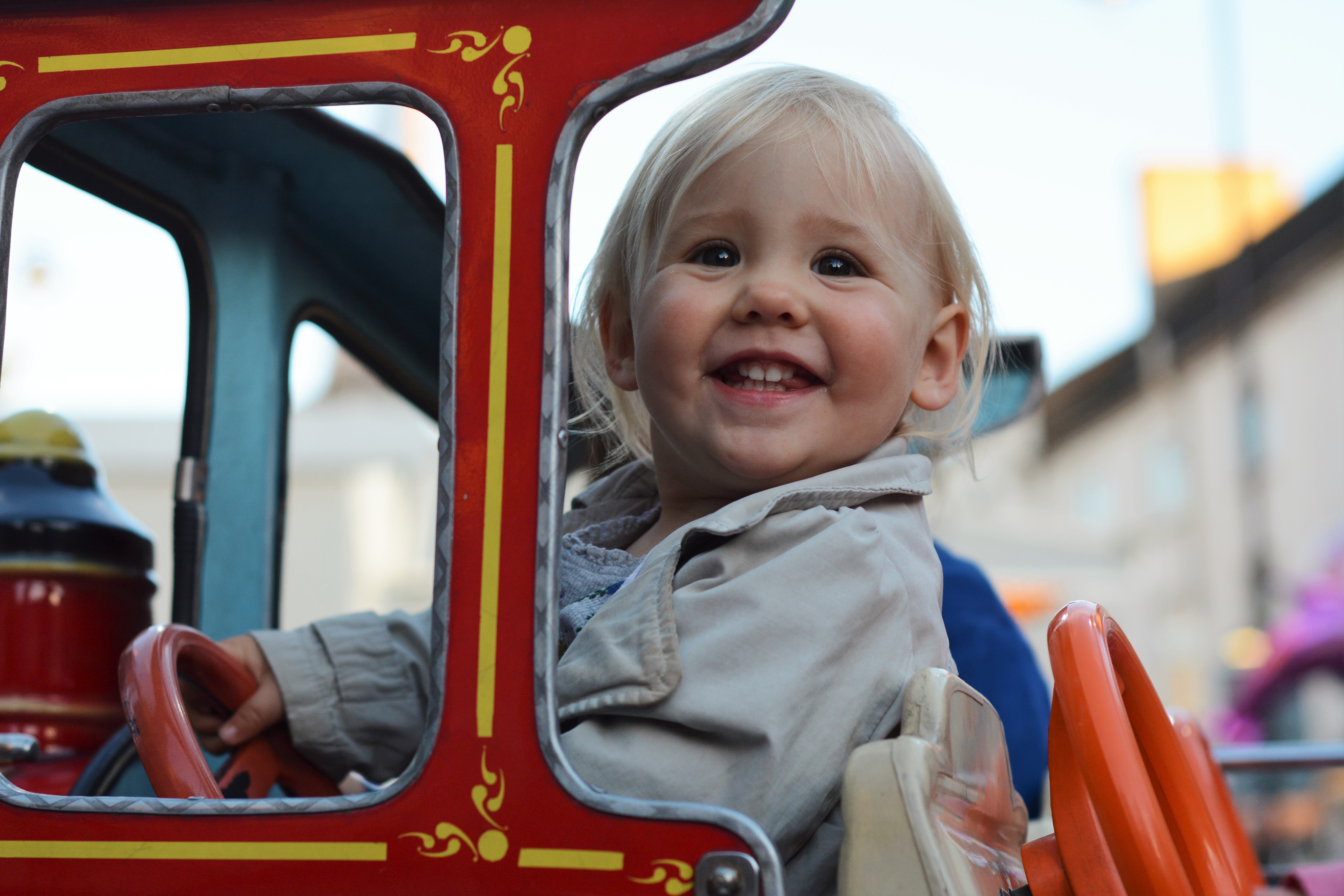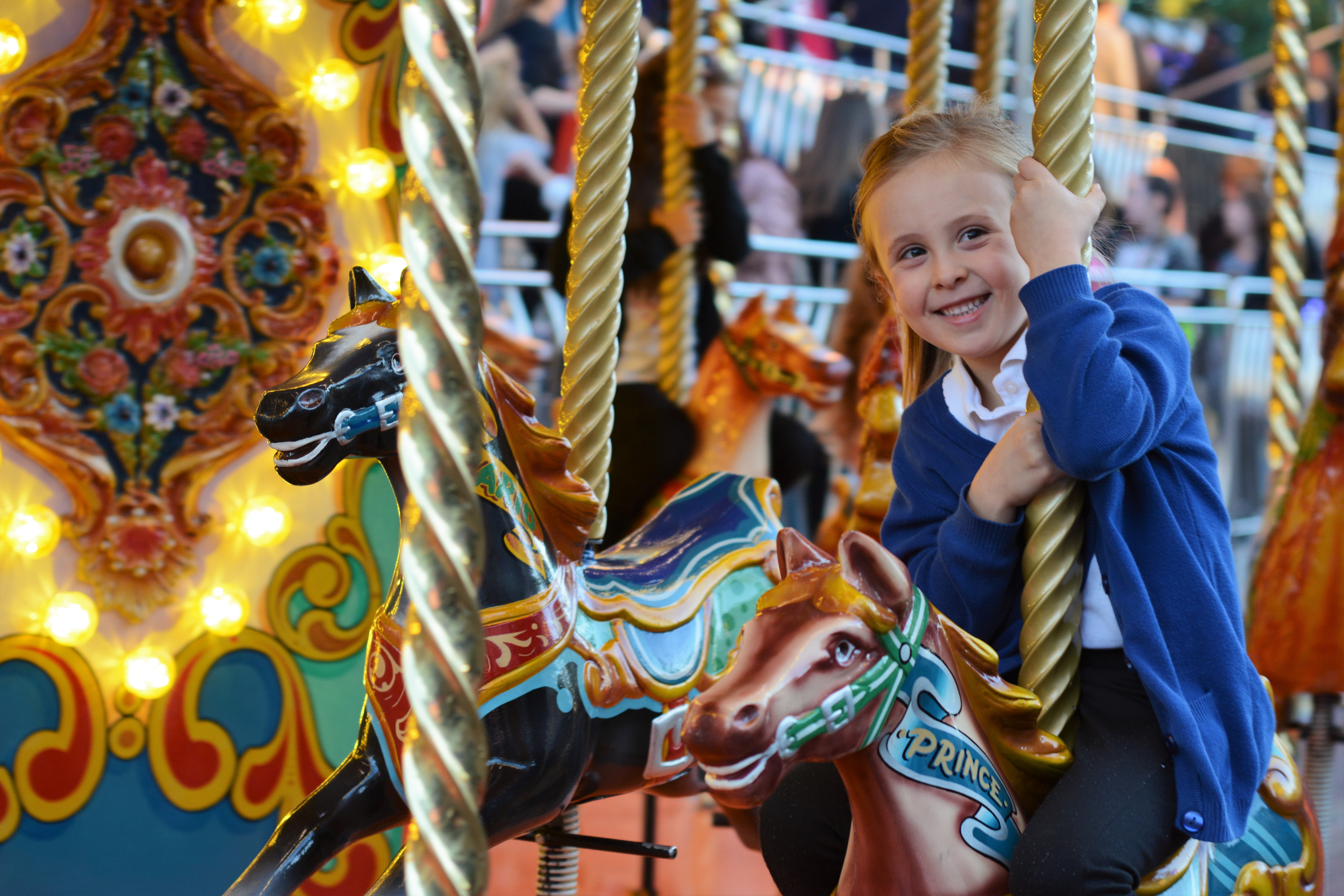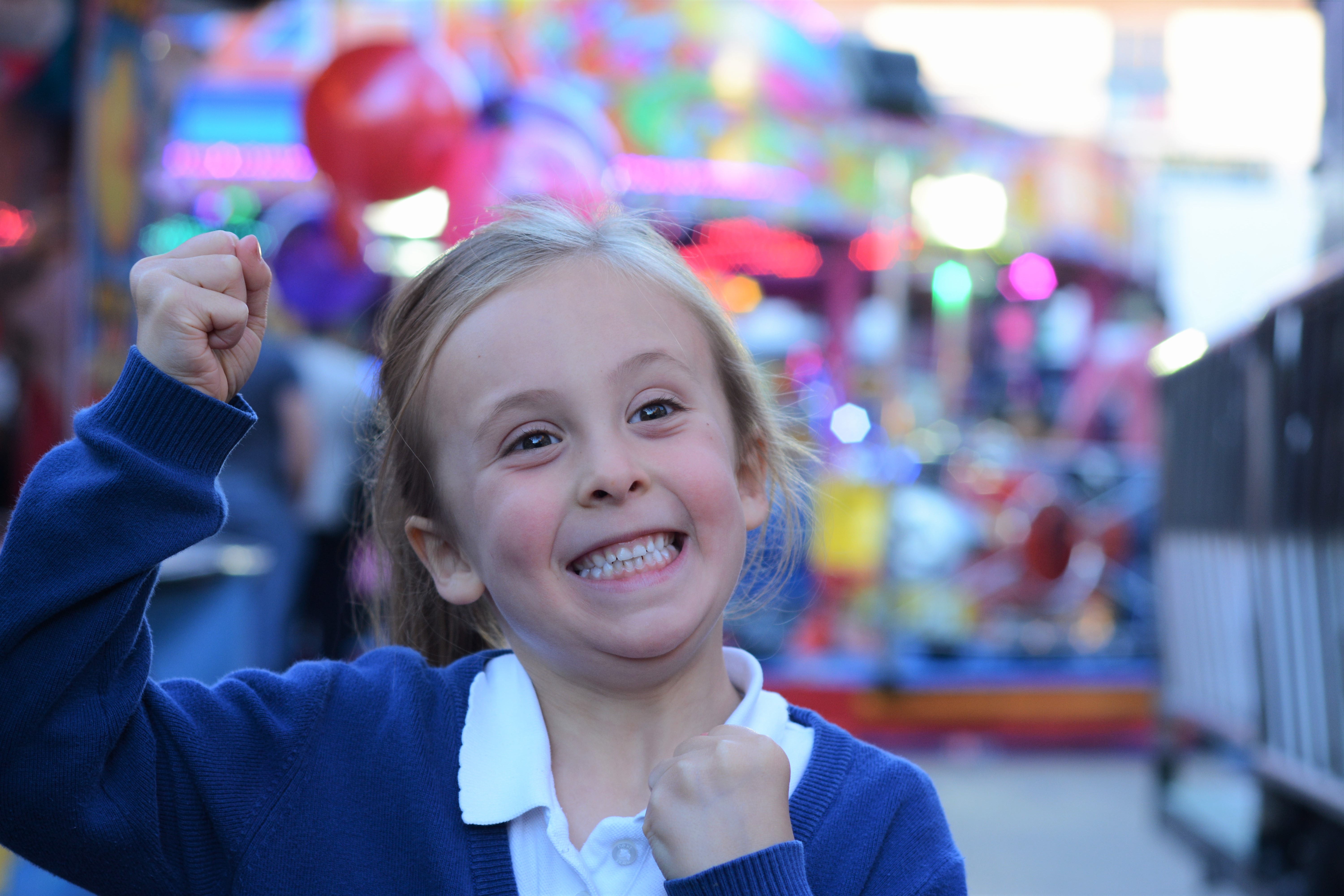 The excited face you see when she comes off a ride!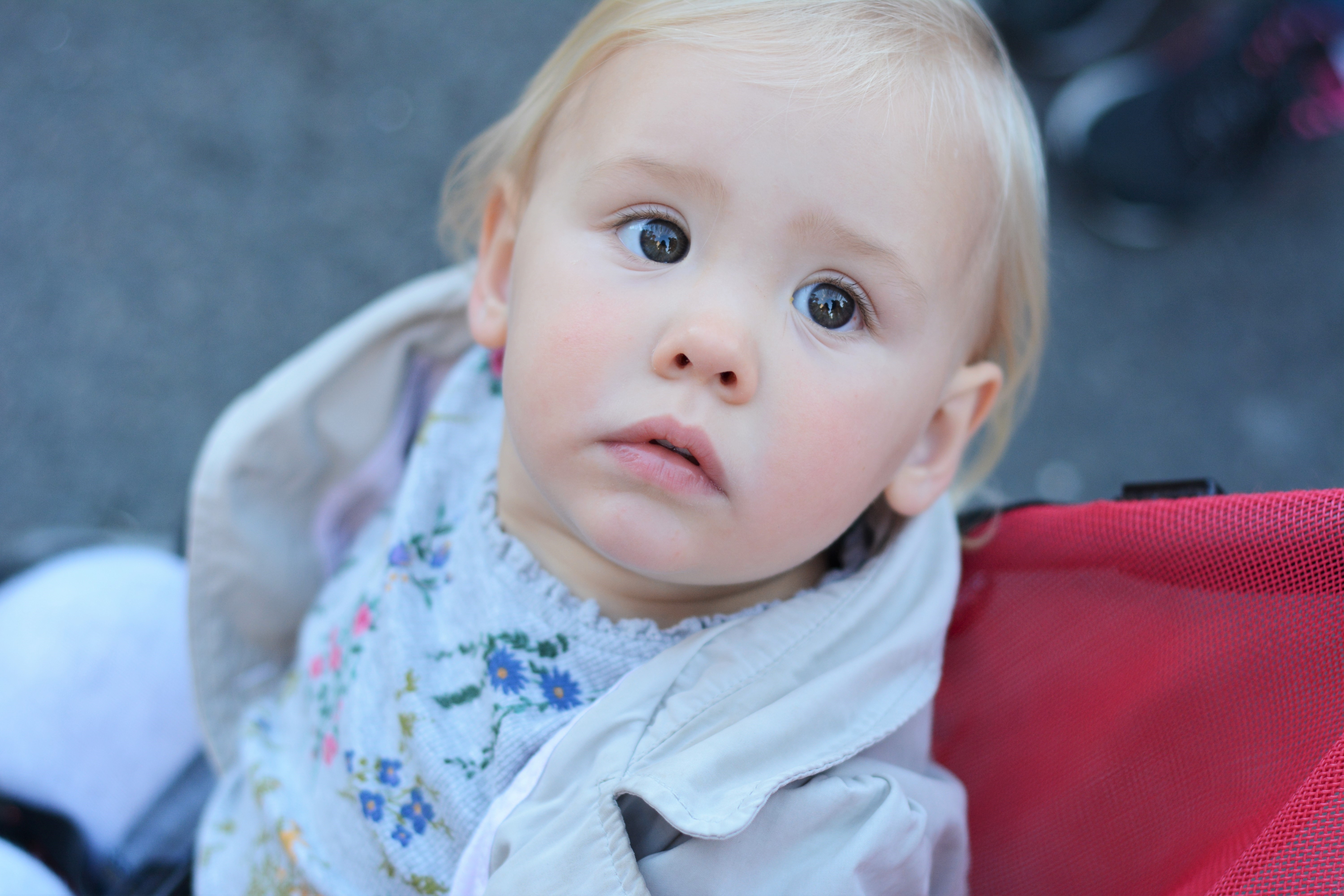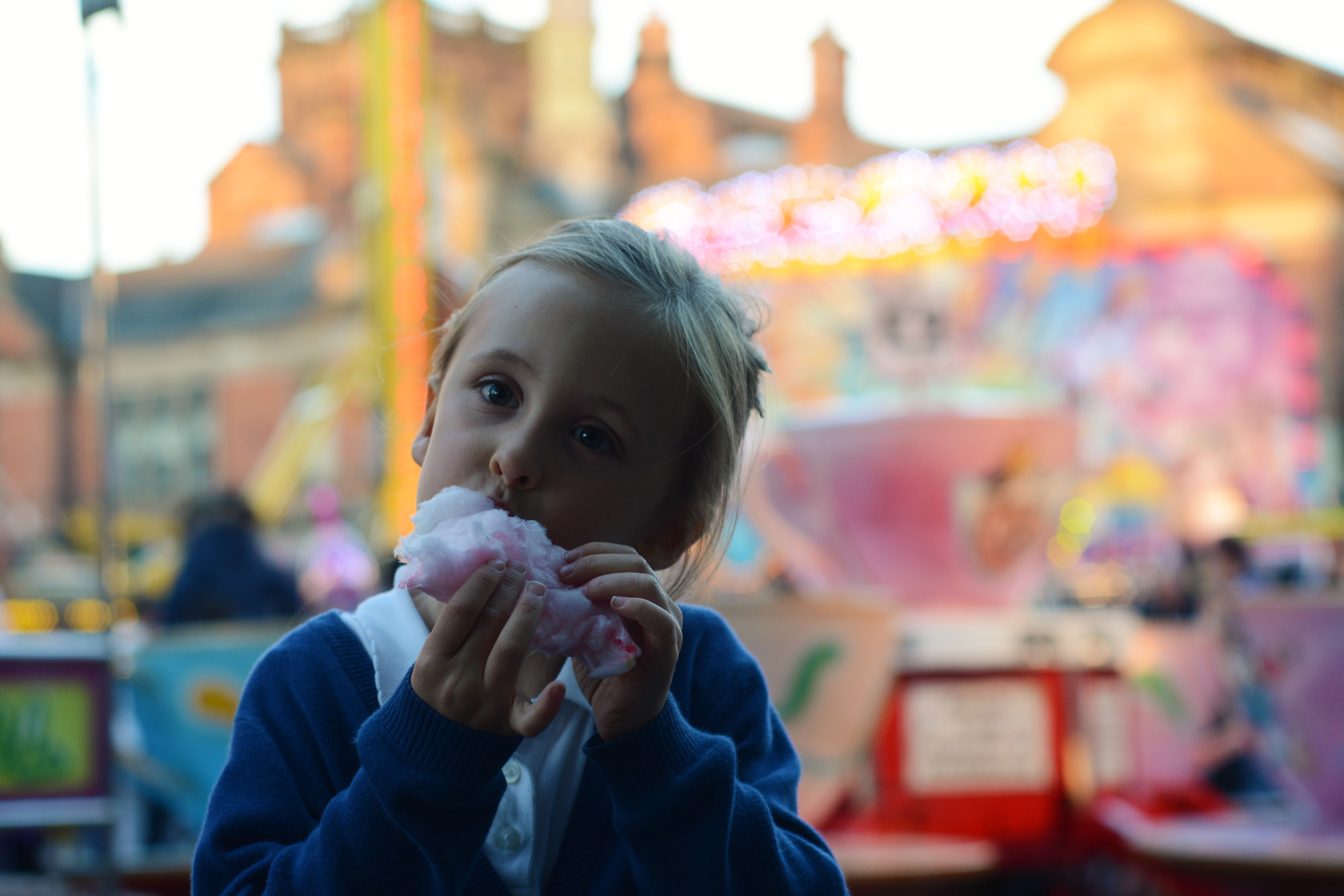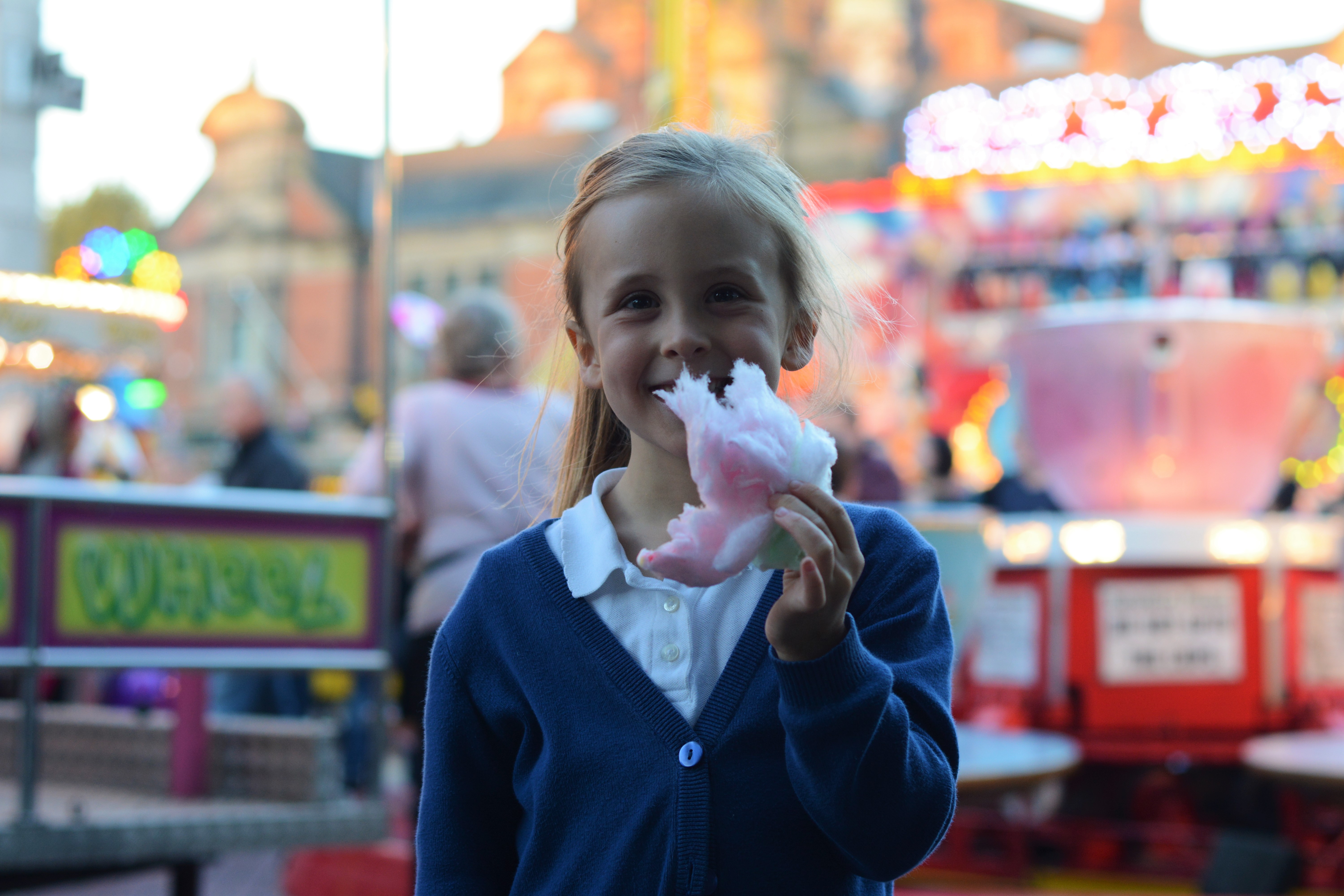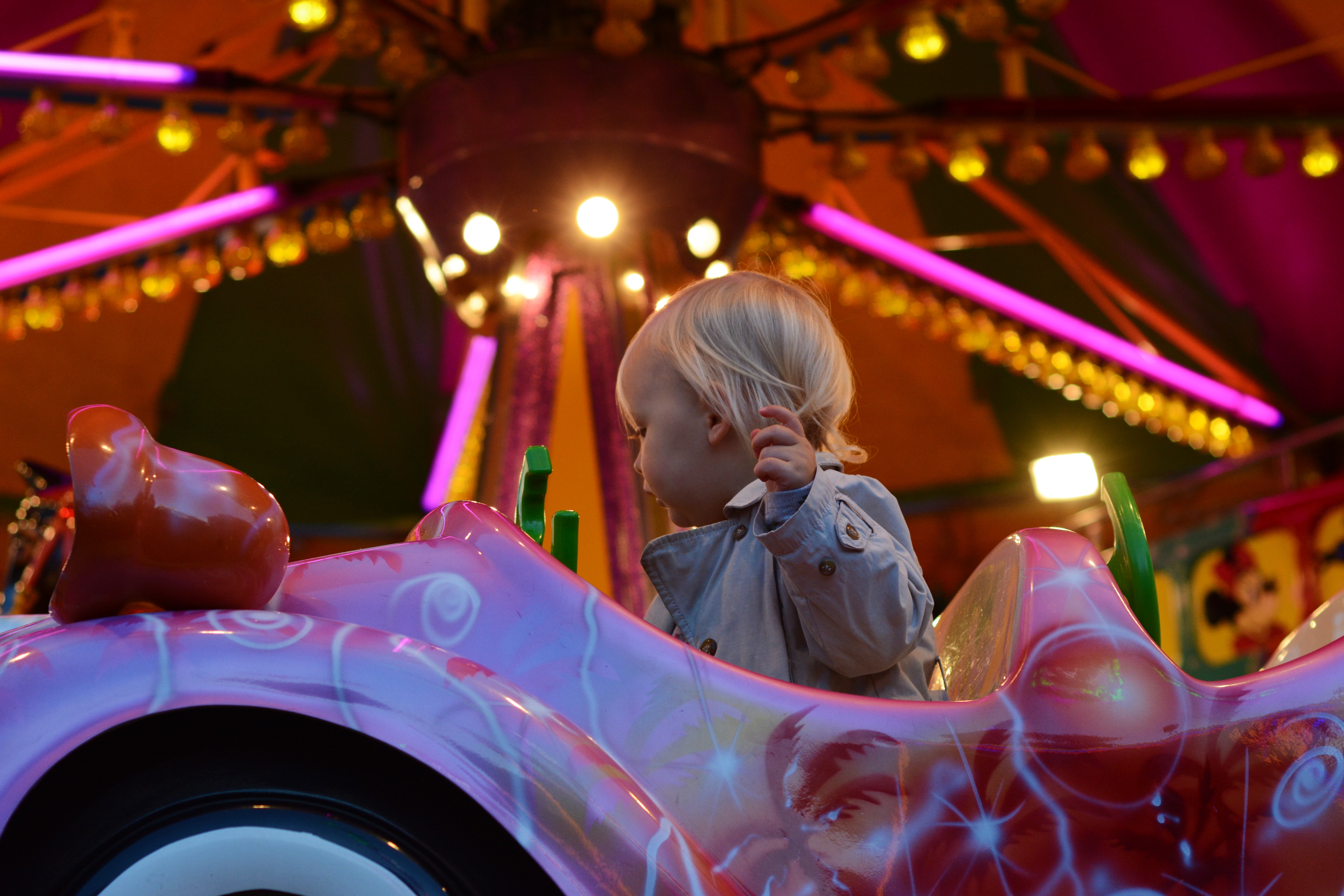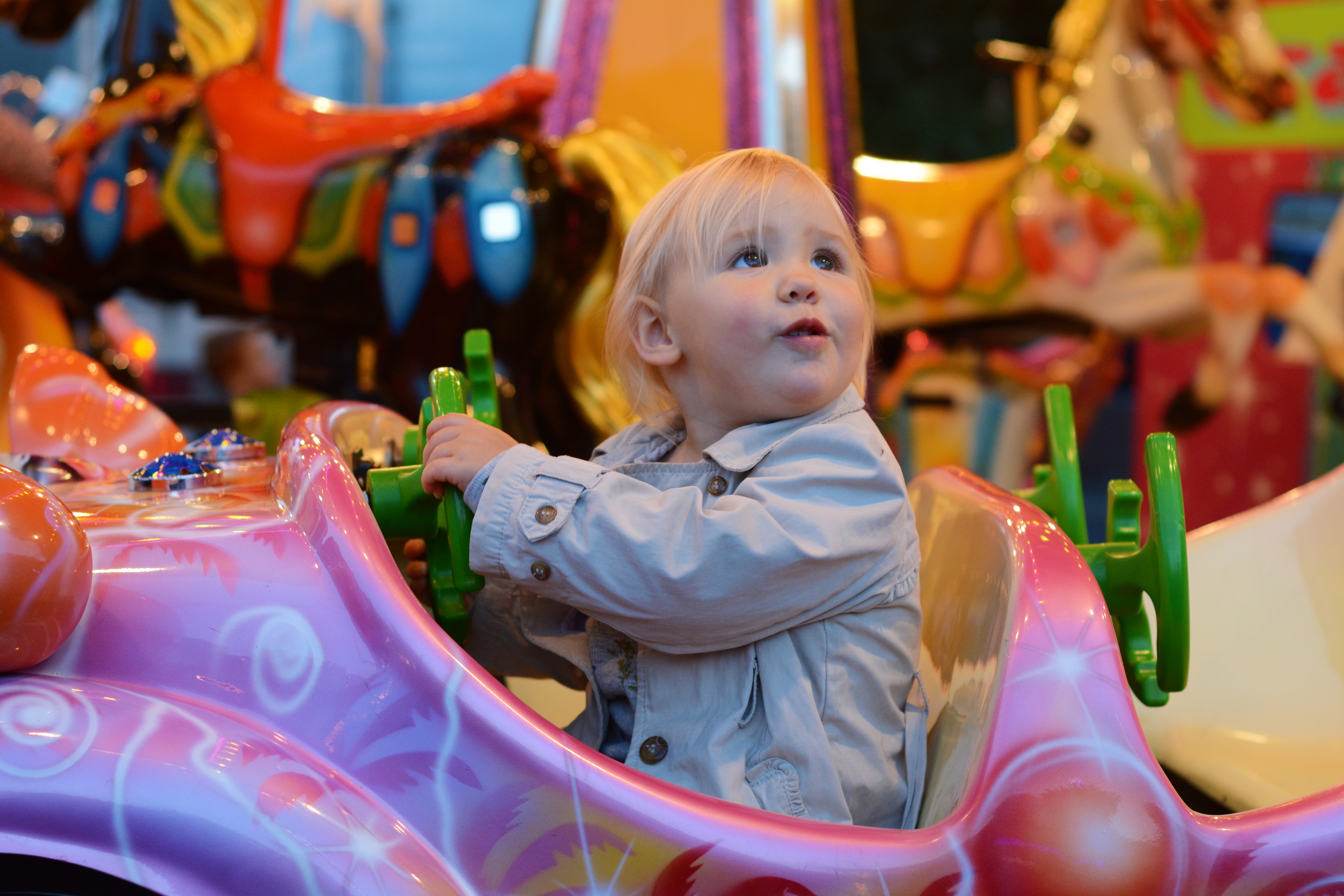 Linking with Katie Mummy Daddy Me for the Ordinary Moments