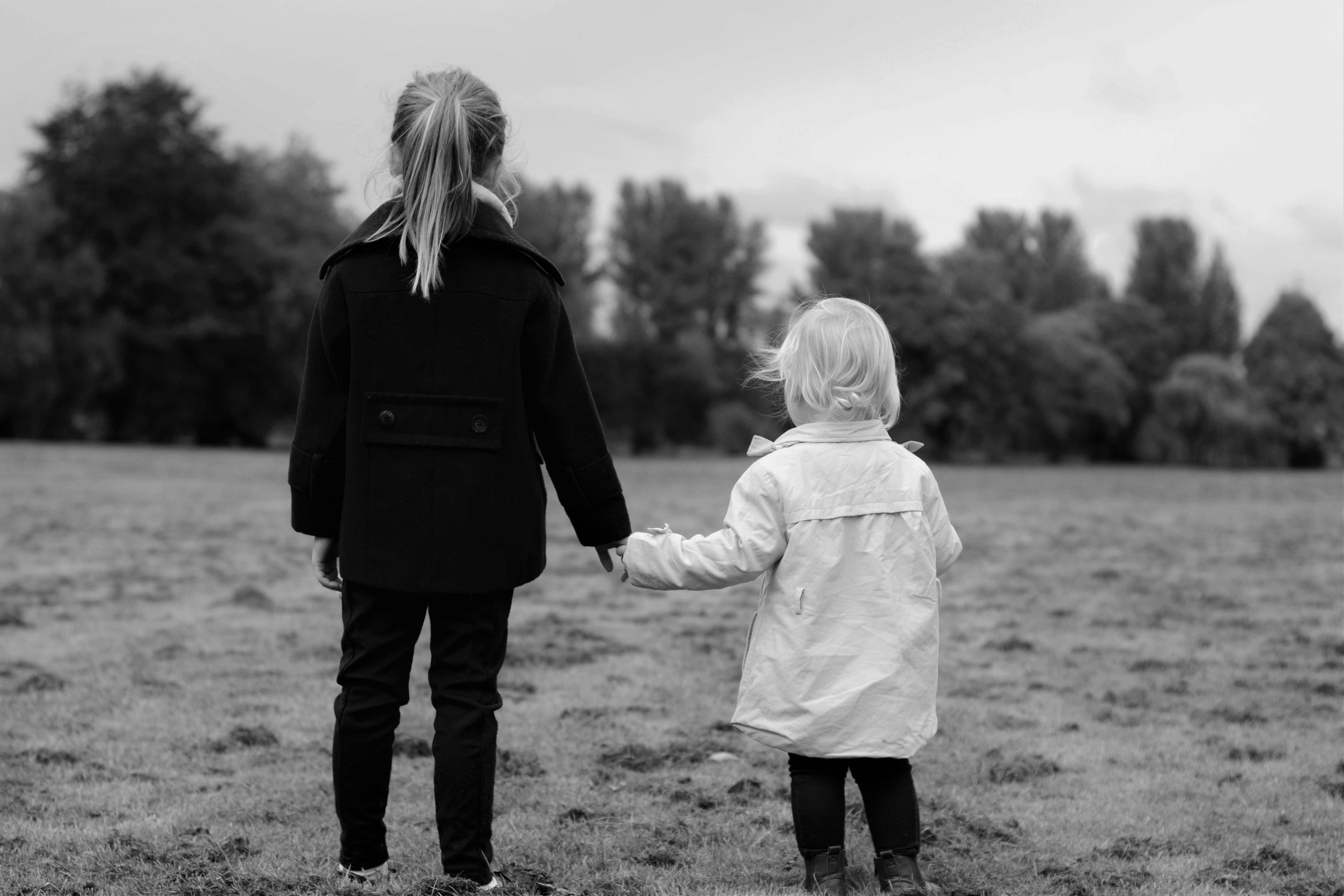 Grief is a funny old thing. It can hit you when you least expect it, for little to no reason at all or the slightest memory reminds you of the hurt that is hiding away just below the surface. Today as I went about my normal day it hit me. Consumed me. All I could feel was grief, guilt, anger, sadness and disappointment. As I went about my day my only thought was trying to stop the tears from flowing.
Baby Loss Awareness Week
This week is baby loss awareness week. A time to be open, and honest and aware that baby loss happens and behind each loss there is a story, there is a person just trying to get through the day. On this day it has been me. If I am truly honest I think I have not been allowing myself to feel it for 3 years, and I need to let it out.
It has taken me a long time to accept that it is grief I am feeling. I am grieving. And I deserve to grieve. I lost a baby. I lost my baby in a heartbreaking way. I shouldn't be ashamed, I shouldn't sweep it under the carpet and I shouldn't feel alone.
Hyperemesis Gravidarum – Not 'just' morning sickness
If you have read this blog before you may know that I suffered from a form of severe pregnancy sickness called Hyperemesis Gravidarum. I went through this with both my daughters and have written about it here and here. I have also touched upon a loss I had inbetween, written to say I am sorry to the baby that never was. But I have never shared the truth. The truth that surrounds this loss, the reason it is so hard to talk about and what eats me up every single day.
This is my story
My story of pregnancy, my story of loss, of heartbreak, and one that does not have a happy ending. It is my story, but it might be yours, or a woman you know, don't know, have heard of or read about and it is rarely all as it seems. It isn't always black and white. And this is my grey.
It was a warm June day in 2013, just a week after ovulation and I awoke to an all too familiar feeling. I felt like the bed had been spun around whilst I was asleep, and just like that I knew. I knew that after 9 months of trying for baby number 2 I was pregnant. The telltale feeling inside my brain that the world will not stop revolving. This was so early.
At just 3 weeks pregnant I didn't have that time of knowing I was expecting and not being symptomatic. That overwhelming joy, the secret you willingly keep but fear it might burst out of you any second or that you have it written all over your face every time someone looks at you as you try to contain the smile beaming from ear to ear. I didn't get any of that, I got hyperemesis, again.
I allowed myself the excitement of the pregnancy test, the joy of telling my husband that there was a baby growing inside of me and the planning of the rest of our lives. I wanted this, we wanted this, we had done it before we could do it again.
This I told myself over and over and over in the following weeks. As I was so sick I could barely lift my head off the pillow, as I sat on the floor of the toilets at the job I had only been in 6 months because I couldn't call in sick, crying so hard and silently begging not to be heard as I retched repeatedly. Hoping that no-one made conversation with me because with just one word came the wave of sickness again and again.
But I could do this. Couldn't I?
Everything got worse, fast. My throat became raw from the pure yellow burning acid, I couldn't walk, or stand, or talk. I could no longer tolerate daylight, the smell of the carpets sent me dizzy and getting dressed was torture as the slight hint of a waistband or any material touching my skin made me sick.
But the worst part. The most heartbreaking of all. I couldn't be around my 2 and half year old. Her smell made me sick, her voice made me sick, the movement of the bed as she sat silently just to be near me made me sick and I wept buckets as I asked them to leave. To leave me alone in the dark bedroom that had begun to feel more like a prison. Where I could just about make it from the end of my bed to the ensuite toilet but couldn't always make it back again as I fell wearily in and out of sleep on the cold tiled floor. The place where my husband would beg me to drink something, where I would beg him to make it stop. To please help me.
I don't remember anything that happened outside of myself those few months. I didn't eat, I didn't drink, I didn't live. I had a wonderful understanding GP who saw me through my first pregnancy, (which was also horrific, there is no getting away from that but without the guilt and need to also parent too) she did everything she could, everything she knew. I was admitted to hospital countless times. Some better than others and some genuinely crushing as they said there was nothing much more to do but wait until it passes. It passes. Those words you pray will be true. You cling onto for dear life as every day gets closer. And it doesn't pass.
'Help'
I took tablets, I had drips, I had terrifying allergic reactions to anti sickness meds. I lay on my own in A&E, shouting wearily, slurring my words as I slipped in and out of consciousness that my heart was beating too fast and pumping out of my chest. Lying on the bed alone wondering what happened to my life as my world spun, as doctors rushed around me, alarms going off and an ecg machine quickly strapped to my chest. Sensing the worry, the panic and not being able to do a thing. Eddy would carry me time and again to doctor after doctor for some help. They didn't help. Could they? Would they? There was a distinct lack of empathy, sympathy, understanding, and 'help'. I was alone. Actually alone.
I was scared to be left with my child, I would beg my husband not to leave me to go to work or call on relatives in desperation to pick me up off the kitchen floor and take her away. She would cry heartbreaking tears that she just wanted me. She didn't nap, she would sit on the floor by my bed just to know I was there. What was this doing to her?
Much of this time is a blur for me, but there are memories that will never fade and moments I will remember forever whether I want to or not. Trauma.
My body started to give up, I had gone through this before why was it so hard? Why was my body not coping? But it wasn't. My heart which has already gone through so much in my life was showing signs that it was struggling, I started getting palpitations and irregular beats. They couldn't even find my blood pressure.
I was chronically dehydrated, my veins collapsed, I wasn't coping with the cocktail of medications, I was bruised all over with attempts to insert a cannula and had to endure some pretty horrible attempts.
My kidneys were under pressure, I started with infection after infection, they were giving up too.
I couldn't do this
This was it
At 11 weeks it was decided that I was too ill to go on, but too ill for anyone to help me.
I had to make a choice to terminate. To choose between my own life and the one of my unborn child. A choice that isn't really even a choice. Every bit of my heart wanted to choose the baby, I should choose my baby. But what good is a baby without me? What good is life for my daughter without me? Would we even make it through? It didn't feel like much of a choice. Even writing down choice makes tears well up in my eyes. I didn't choose this. I would never choose this. It just isn't me. It was utter despair.
We sought help, we visited countless doctors, 3 different hospitals and even BPAS. They all told me there was nothing they could do. I was rejected, there was no help. In my lowest of lowest moments, I was scared, and alone. Doctors at the hospitals said they couldn't help and BPAS said they wouldn't help. That I was too ill. Too ill to be helped. Too ill to make this stop.
My husband fought for me. By this point even opening my eyes was enough to make me throw up and on numerous occasions I had to be carried out of the house. We found help. We went to a hospital with a Hyperemesis unit. To seek a termination. I felt ashamed and too ill to fight, to see all these doctors who hide the screen away when they scanned me, to assume you don't care about the life that is inside of you when in truth it is all you would want in the world. What I wouldn't give to have that picture now.
Then came the day I will remember vividly for the rest of my life. 12th August 2013. A day not documented but engrained on my brain forever none the less, no matter how much I wish it wasn't. The day I said goodbye to my baby. The day I was dressed in a gown, wheeled into theatre, where the nurses held my hand as I cried because I didn't choose this. I didn't want this. Because I wish that someone could just help me through. But I knew that I had to. That I couldn't get through. The day I wanted it all to end. But the day in truth that changed me forever.
Grief
The following weeks were hard, really really hard as I didn't sleep, as I wept uncontrollably at what I had had to do. As people didn't understand, through no fault of their own but because we decided not to share the details. I was broken in a way that would never heal.
I couldn't grieve with other mothers who lost a baby through miscarriage because I felt a fraud. I did this and if I said that, maybe they would hate me. Maybe they would hate me as much as I hated myself. But I didn't do this. It wasn't my fault. It wasn't my choice. There were so many failures along the way. But I wish every single minute of every single day that I didn't make it. I am sorry to my baby that I wasn't braver, that I didn't fight for them and that we didn't make it. If I could turn back time and ask for a miracle I would in a heartbeat. For me to hold that baby in my arms. To know him or her, to see their face.
Hyperemesis Gravidarum took my baby
It has been 3 years. 3 really hard years. Of course there have been good times and I went through pregnancy again to have my amazing youngest daughter. But it has changed me forever. I lost my job in the midst of my grief, unfairly. It has been and continues to be a really tough journey, to come to terms with what happened. I honestly don't think I have ever really grieved. I haven't allowed myself to admit the truth to more than a few people because it hurts too much. It just bubbles away inside of me. I don't feel I deserve to grieve and I should. Every time it surfaces I push it back in fear I will have to explain myself to anyone who happens to talk to me and have me cry on their shoulder. Like I have something to hide. I am afraid of being judged and because really I don't want it to be true.
But it is true. And this is me saying that I need to grieve, that I am struggling and that this happened. This is my story.
I lost my baby, I miss my baby, I wish I could have named them, laid them to rest. I am grieving so much more than anyone knows. I don't want to forget. I don't want to remember.
I am very lucky that I have two of the most amazing little people that call me Mum. I would never want to be without them. Yet to me there will always be someone missing from this picture. A someone that we do not know, that we cannot see but that will live in my heart forever.
I am a Mother of three. Two in my arms and one in my heart.
Xx
A Note
I am sharing my deeply personal story for people to be aware. Because I don't want to be ashamed and because I want others to get help or fellow mothers not to feel alone. And because maybe it will help me. It's not saying I want sympathy. I don't. I have to live with what happened to me everyday and I will find a way to do that. Just please don't hate me, because believe you me I hate myself enough for everybody.
Hyperemesis Gravidarum is a condition which has so many forms and so many stories. But it is something that we can help. I can share my story and I can try and make a difference.
If you have suffered, are suffering or know anyone else that is then there is wonderful charity Pregnancy Sickness Support that is not only there to help and support women and families through such hard pregnancies but also trying to make a difference to future understanding, treatment and research. So maybe this choice needn't ever have to be made again.