Despite still living in the same town that I was born, I am a person who gets itchy feet, alot. At the moment I am so keen to travel, to go on adventures and as the Easter holidays approached I was busy looking at flights and city adventures to take us away. However due to the fact that Eddy only had two days off we couldn't make it work and instead decided on using our Merlin annual passes and head to Legoland Windsor, a place we have never been and that my two Lego fans have always wanted to do, well Eva at least, and Roma wants to do anything Eva does!
Legoland Windsor is about 2 1/2 hours away from us so we decided to stay in a hotel and go for two days, we wanted to make the most of it in a relaxed way as we knew that with it being Easter and the weekend it may be busy, and as I struggle to walk for too long it seemed like the sensible option. I am so glad that we did.
I must admit I didn't really do my research, it was a bit of a last minute decision to go and life has been a little crazy at the moment but we decided just to take it as it comes and on the way there as I passed the time scrolling twitter, as you do, I happened upon this post by Jules Furness with some tips and it really helped to just know a bit in advance.
We arrived at about 11am and although we waited quite a bit in the queue for the car parking, by the time we got up to the gates we walked straight in, there were long queues for the tickets though so I would definitely recommend getting them in advance. It was such a glorious day (I would say a little too hot but I don't want to scare the sun away!) we had taken a picnic so sat on the grass area and planned what we might want to do while the children ran around watching the hill train go by and chasing the birds!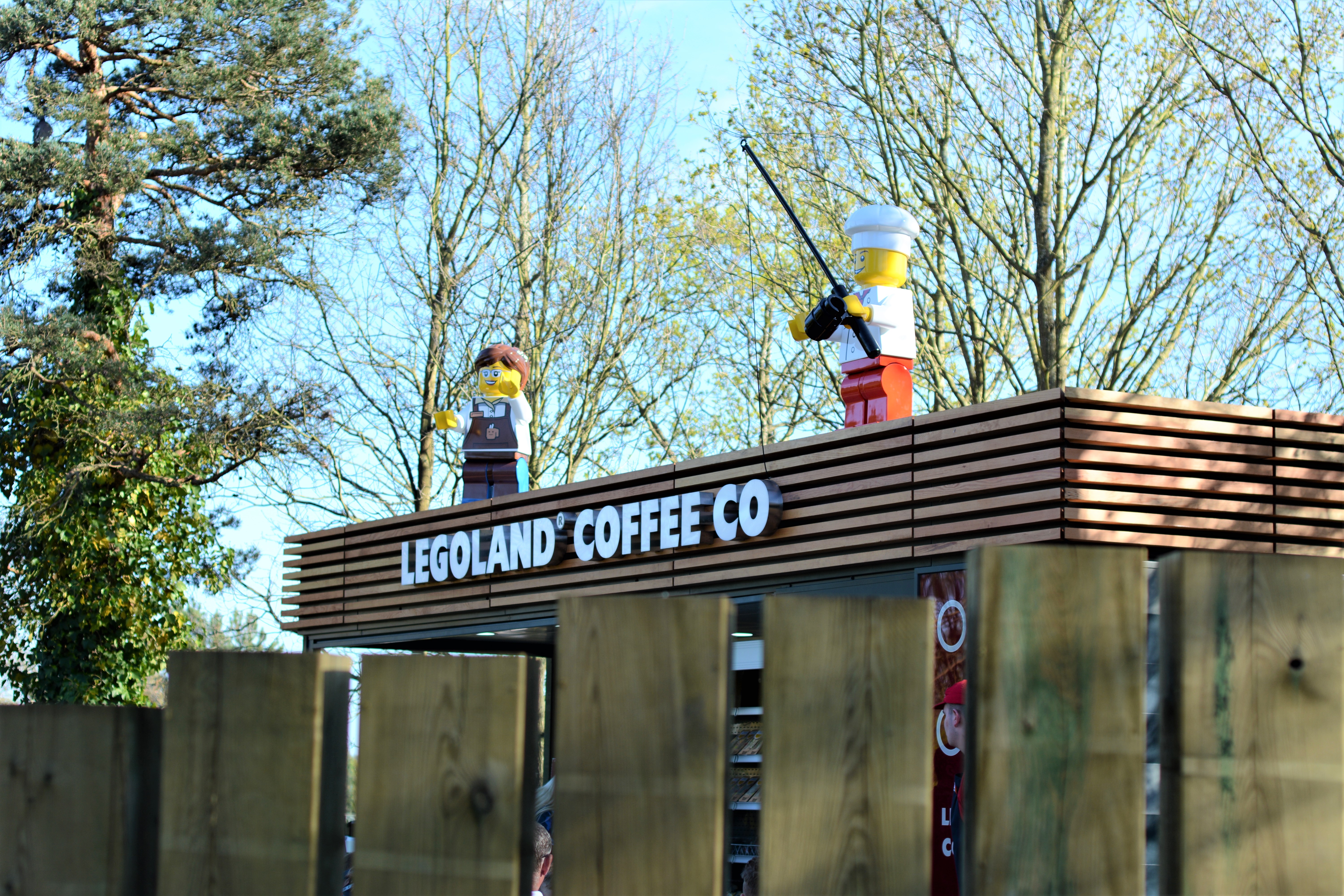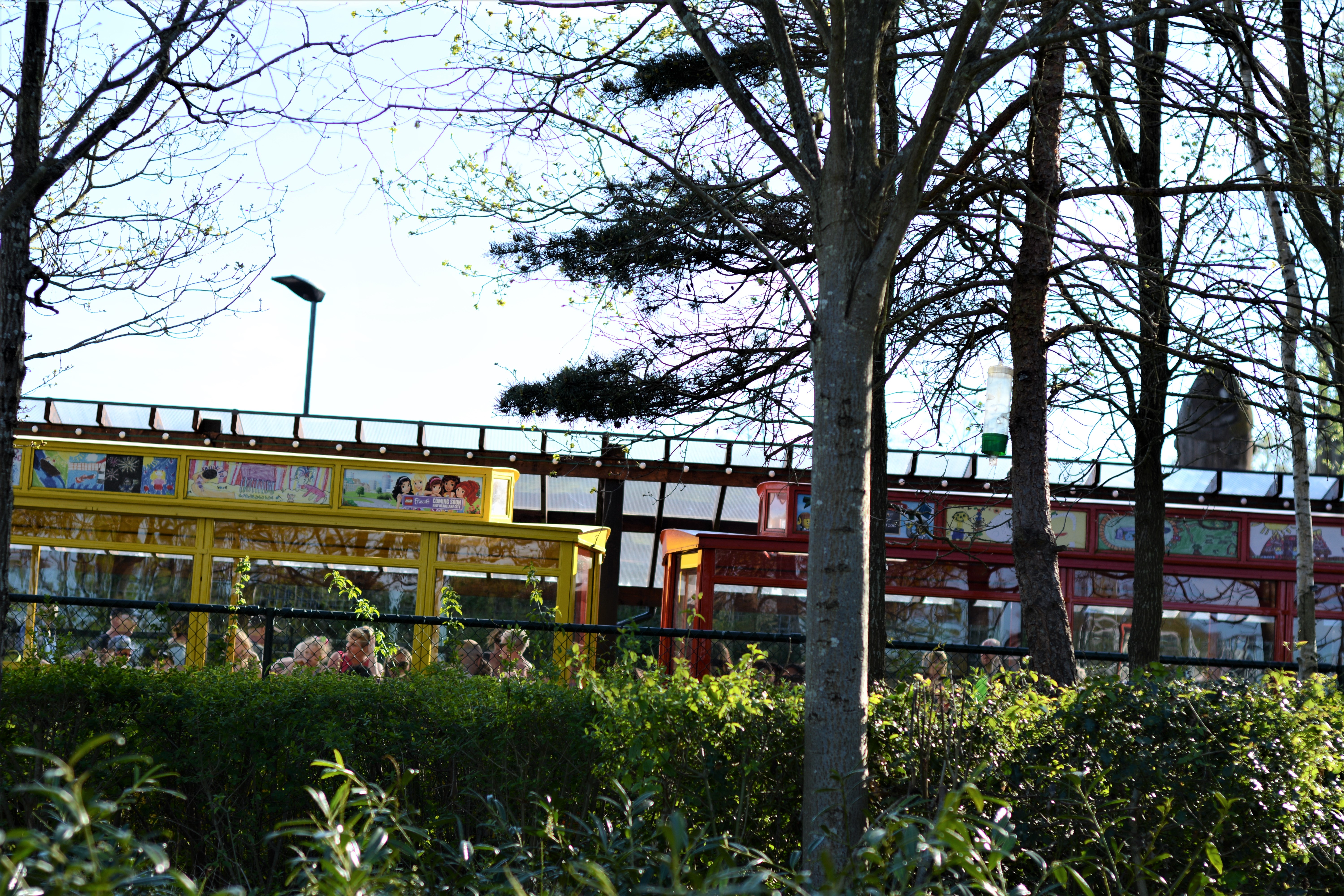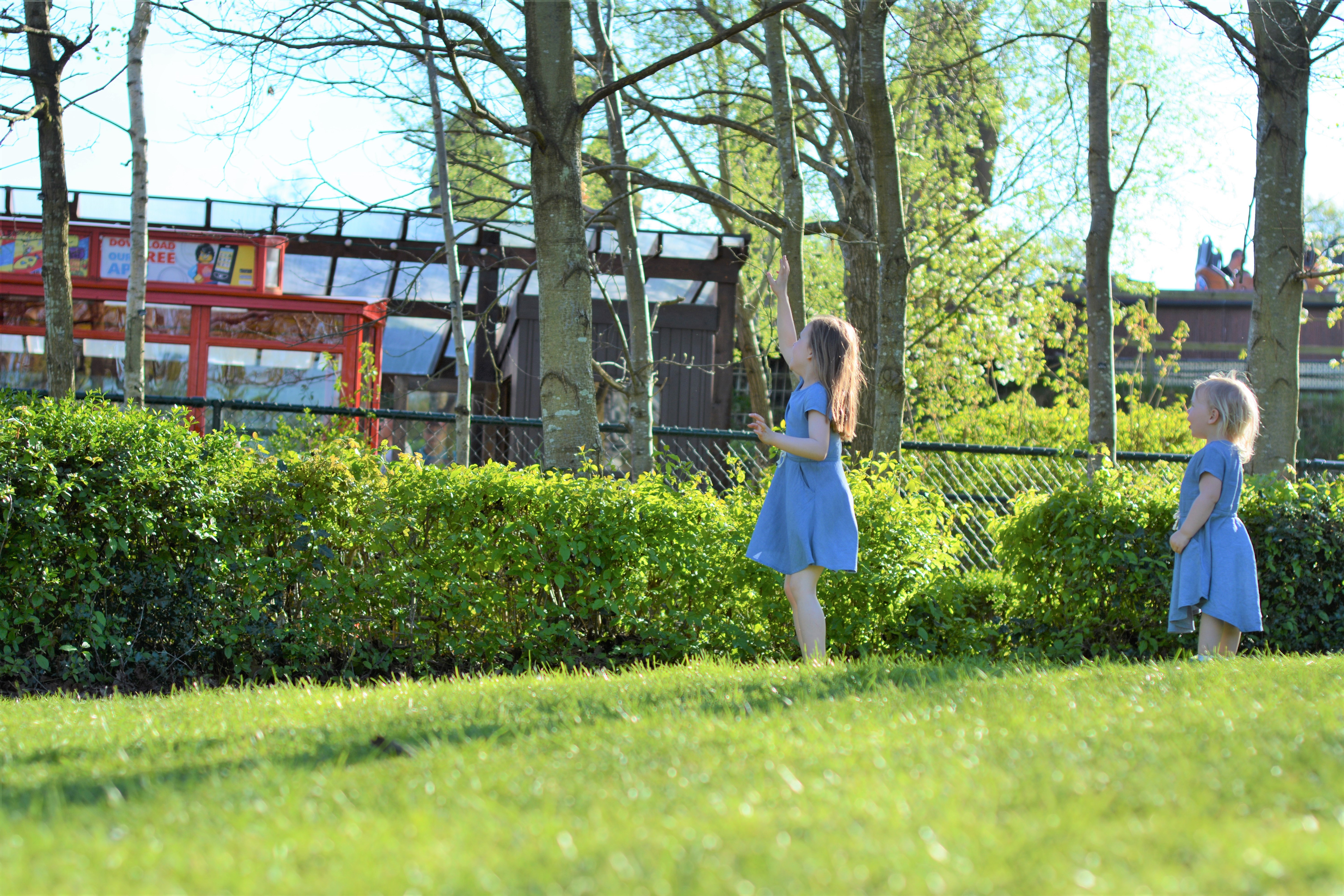 I also downloaded the Legoland App which I found to be brilliant, it has everything you would need to know including a map (with gps directions too!) and queue times. They did seem to underestimate these by about 5-10 minutes which was a bit annoying with the children so I would say don't plan your day around the exact times, they should probably over estimate than underestimate, at least people would come off happy!
On the first day we did alot of exploring, walking around and hopping on things as we came to them, we rode the duplo train, waited in a super long and very hot queue for the Atlantis submarine ride, (tip the ride doesn't stop and the staff were quite panicky about getting on and off quickly so keep an eye out for the end of the ride as there was no warning and a scrambling for the steps) the girls enjoyed the actual ride though and spotting all the sealife, we then just happened to be in heartlake city in time for the Pirate show.
We all loved this, it was a chance to be entertained but for us all to have a sit down and a rest and the children had an ice cream, there were songs and stunts, pyrotechnics and lots of water, it was probably the highlight of the day.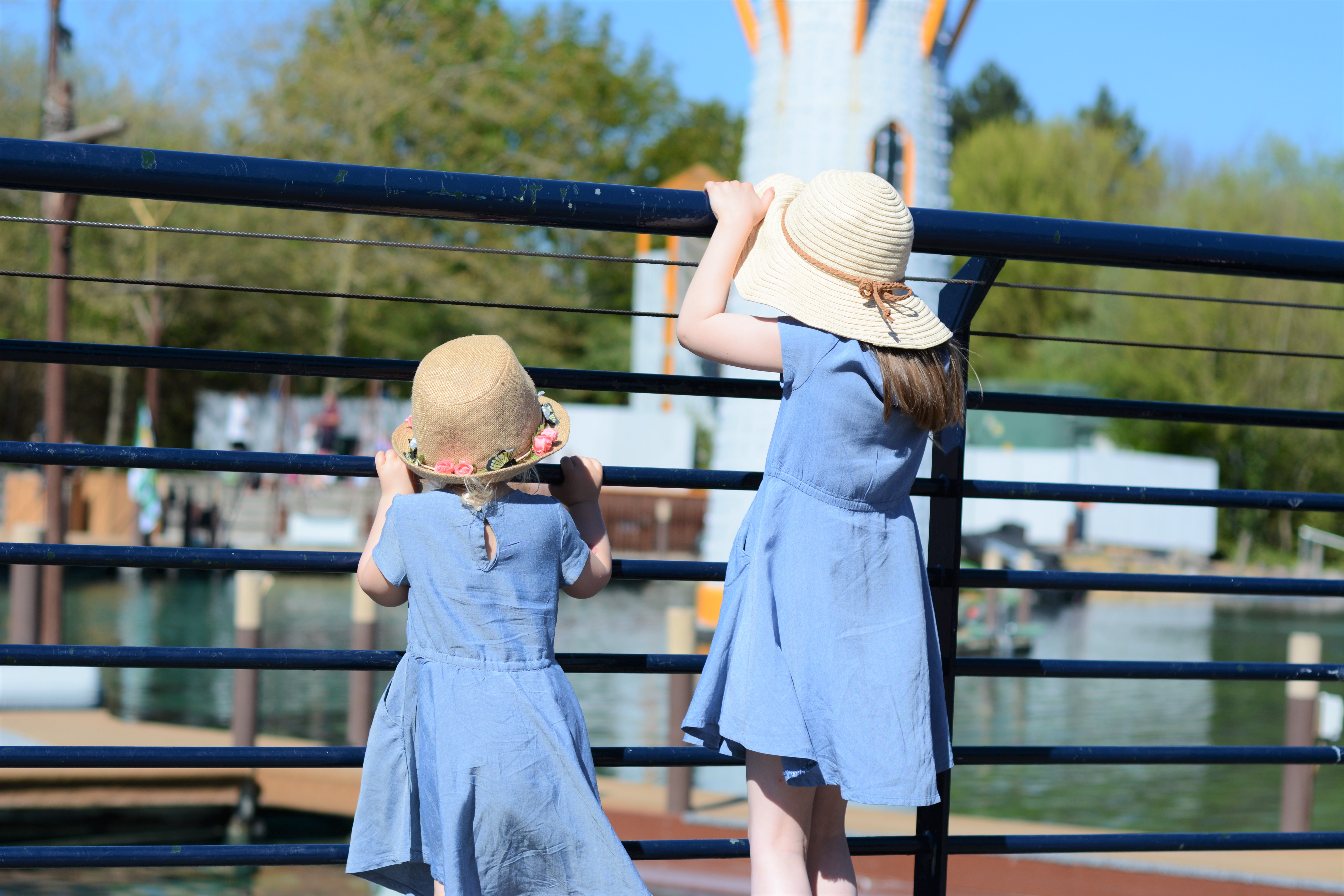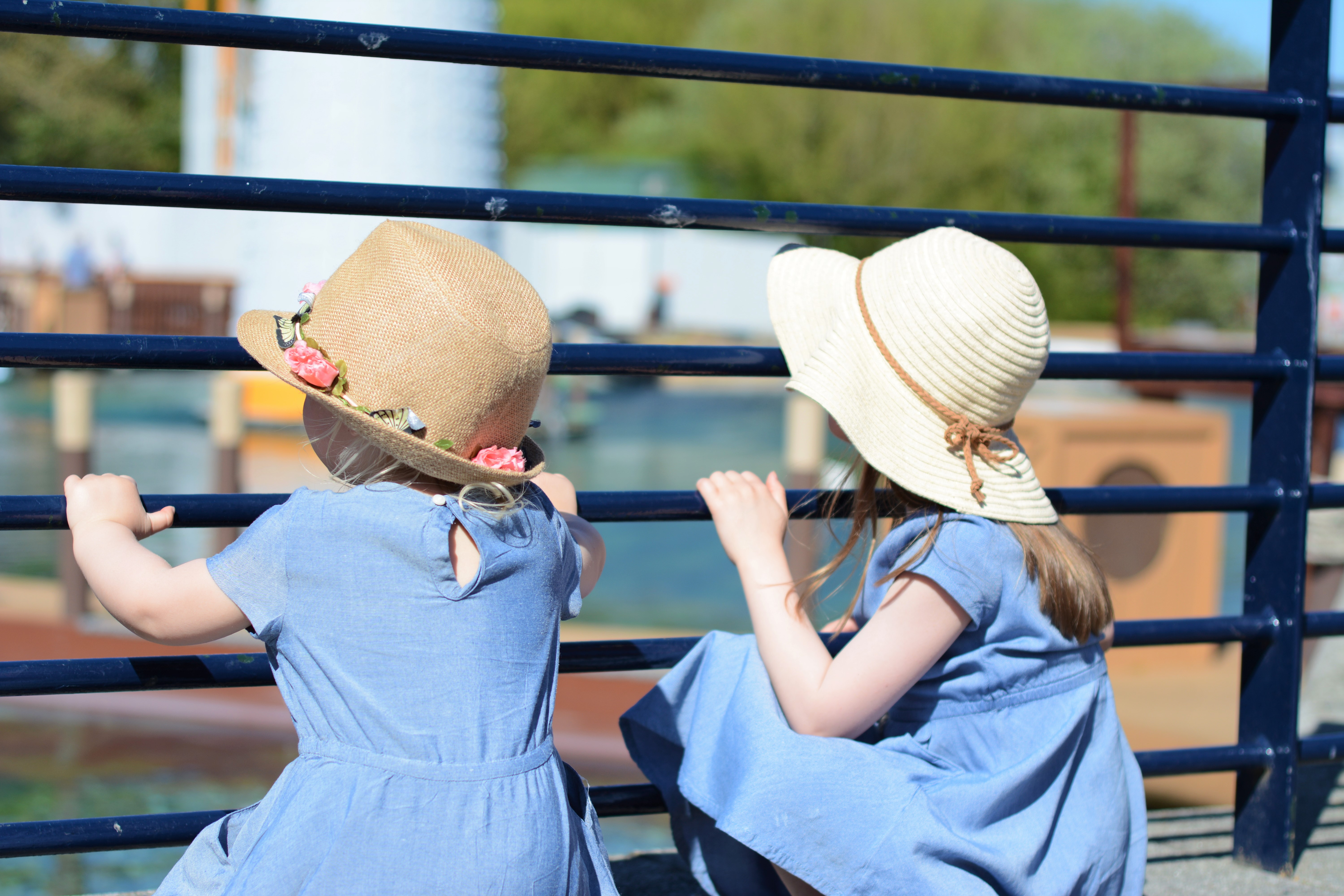 The Kingdom of the Pharaohs was next with a carousel which Roma was big enough for and swings for Eva before a stop off in the sunshine again. Eddy and Eva went on the Fire Academy and had so much fun it was lovely to see them laughing together as they ran back, again as Roma is only 2 she wasn't big enough for a number of the rides that Eva wanted to go on so juggling that was a little tricky sometimes and she screamed the entire time that she wanted Daddy!
We took the hill train back up before leaving for the day and heading into Windsor for some dinner. The hill train is great as there is quite a steep hill to get back up to the top and so for little tired legs and big tired legs it was great, it had a beautiful view too, oh and I love the detail of children drawings on the side.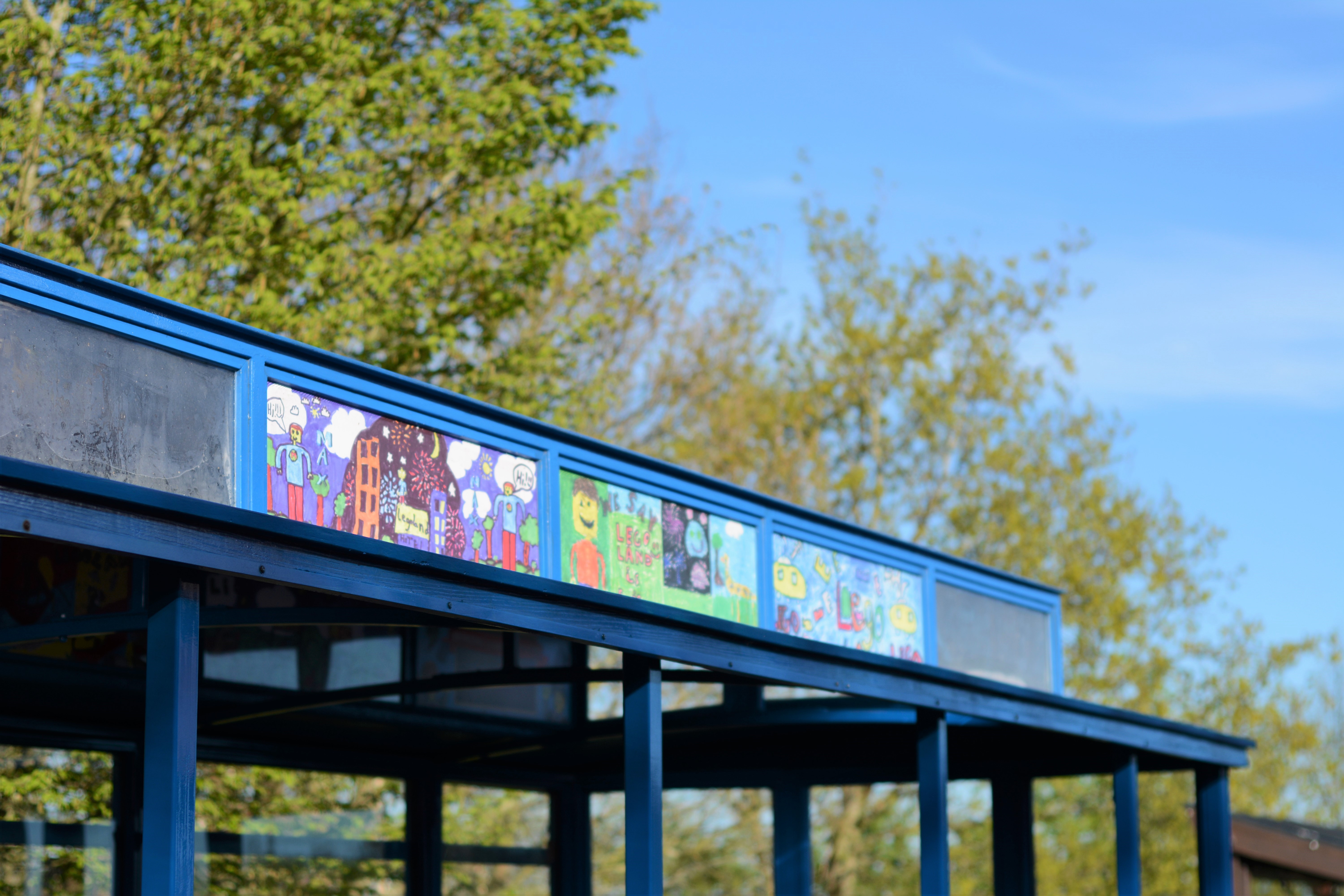 We stayed in the De Vere Beaumont Estate hotel overnight, as for adjoining rooms it was about a third of the price of the actual Legoland hotel, and it was so beautiful. Unfortunately we didn't stay long enough to explore at all really but it was set in beautiful grounds and I think actually after the really bad nights sleep (due to the children not the hotel) I would quite liked to have stayed and taken advantage of their swimming pool and movie club!
Nevertheless bleary eyed and full of breakfast we headed bright and early on the Monday back to Legoland Windsor. We seemed to do so much more on the second day, maybe because we got there earlier, maybe as it wasn't quite as hot, but I also think having some prior knowledge and heading to the busiest rides first really helped. My favourite was the Coastguard HQ boat ride, Eddy and Roma went on one boat and Eva and I on another and it felt like such a family ride – and then we overtook them and they got splashed by the elephant – not sure it was Roma's highlight but it made us all laugh!
We wandered around Heartlake City, the children played Lego and pretended to lick plastic ice creams whilst I got a much needed coffee before we got on the Heartlake City Express.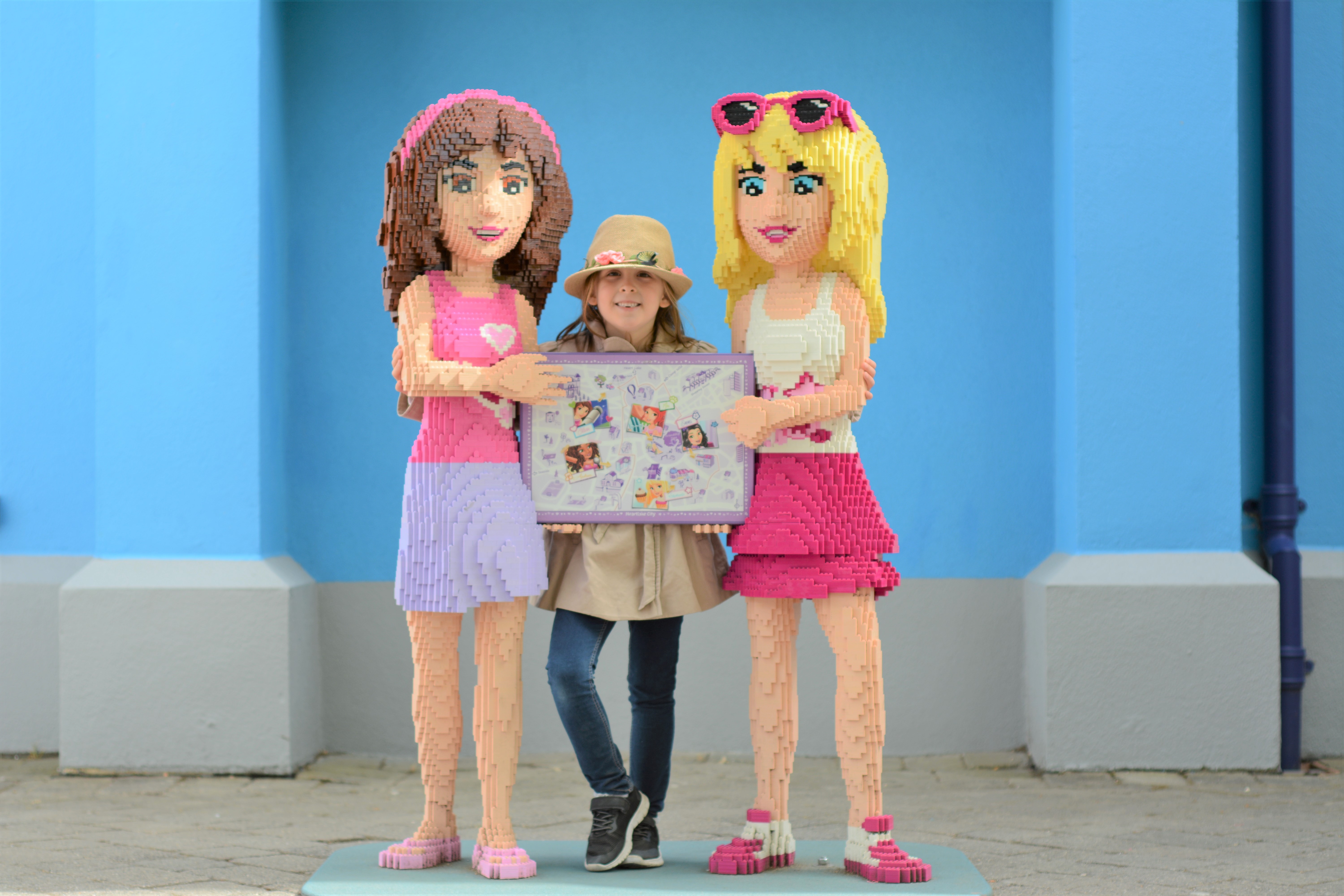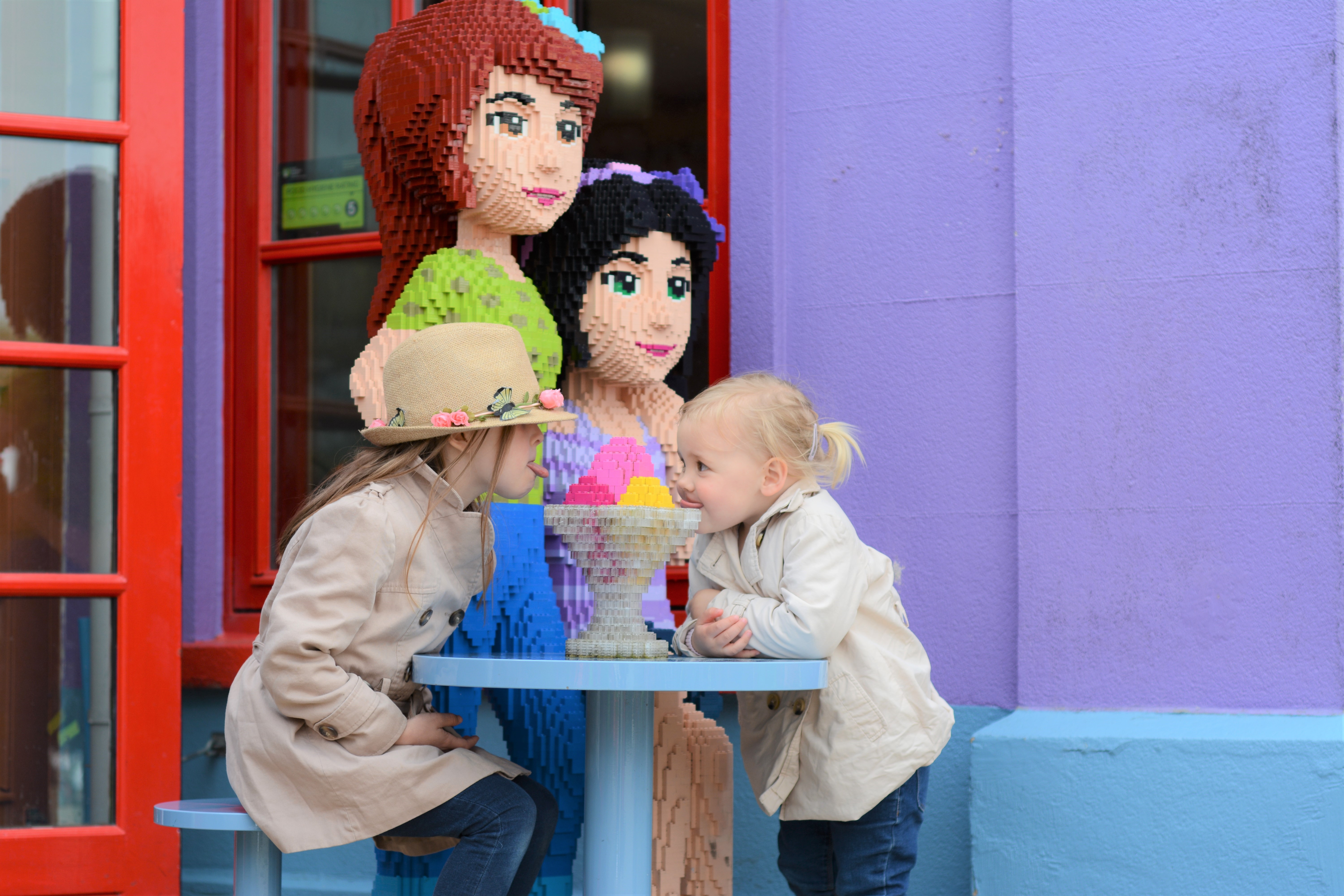 Eva went on the rapids with Eddy and the surprise hit of the day was Miniland. Don't get me wrong I thought we would like it and I thought the children would have a good look around but they were really interested. Eva loved to look at all the things she knew, read all the countries and pointed out the sights and Roma loved anything that moved, she could have stood for hours I am sure just watching the trains go by.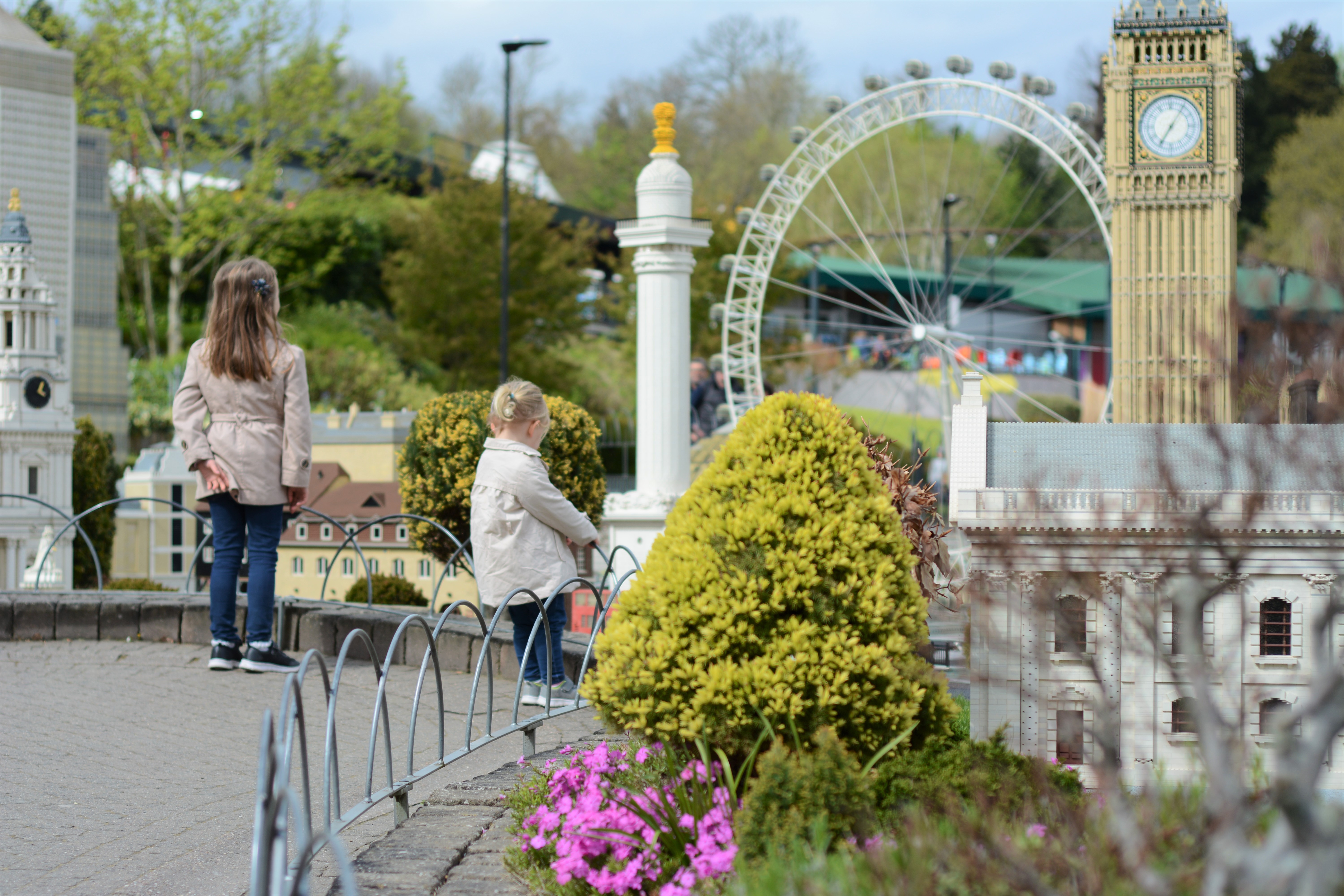 Another pit stop on the lovely expanse of grass in Miniland meant we could relax and lie down and the children could play running races, picking flowers and the fun game of pushing the pram around the grass! We headed to one last ride the Fairytale Brook (Roma fell asleep in the queue bless her and only awoke when Eddy shouted oh look pigs!) before we bought a Lego treat from the shop (standard) and decided to head out again for dinner in Windsor. The food at Legoland was, as you would expect, quite expensive and it wasn't all that healthy so a quick trip to Windsor and a meal at Wagamama's it was, and it didn't work out much more expensive than the hot dogs at lunch!
Overall we had such a fun two days, we were very lucky with the weather, the girls were so good and seemed to enjoy every last minute. We seemed to do so much yet there is still more we could do, I don't feel like we missed out at all though, it is just a great reason to come back. Perhaps at a time when Drench Towers is open too, that would have been very welcome on the very hot Sunday!
We explored, we had fun, we relaxed, we laughed and we drove home with two children who were asleep within minutes, a pretty perfect way to start the Easter holidays.
xx
Oh and I made a little video of our time too I have popped it below.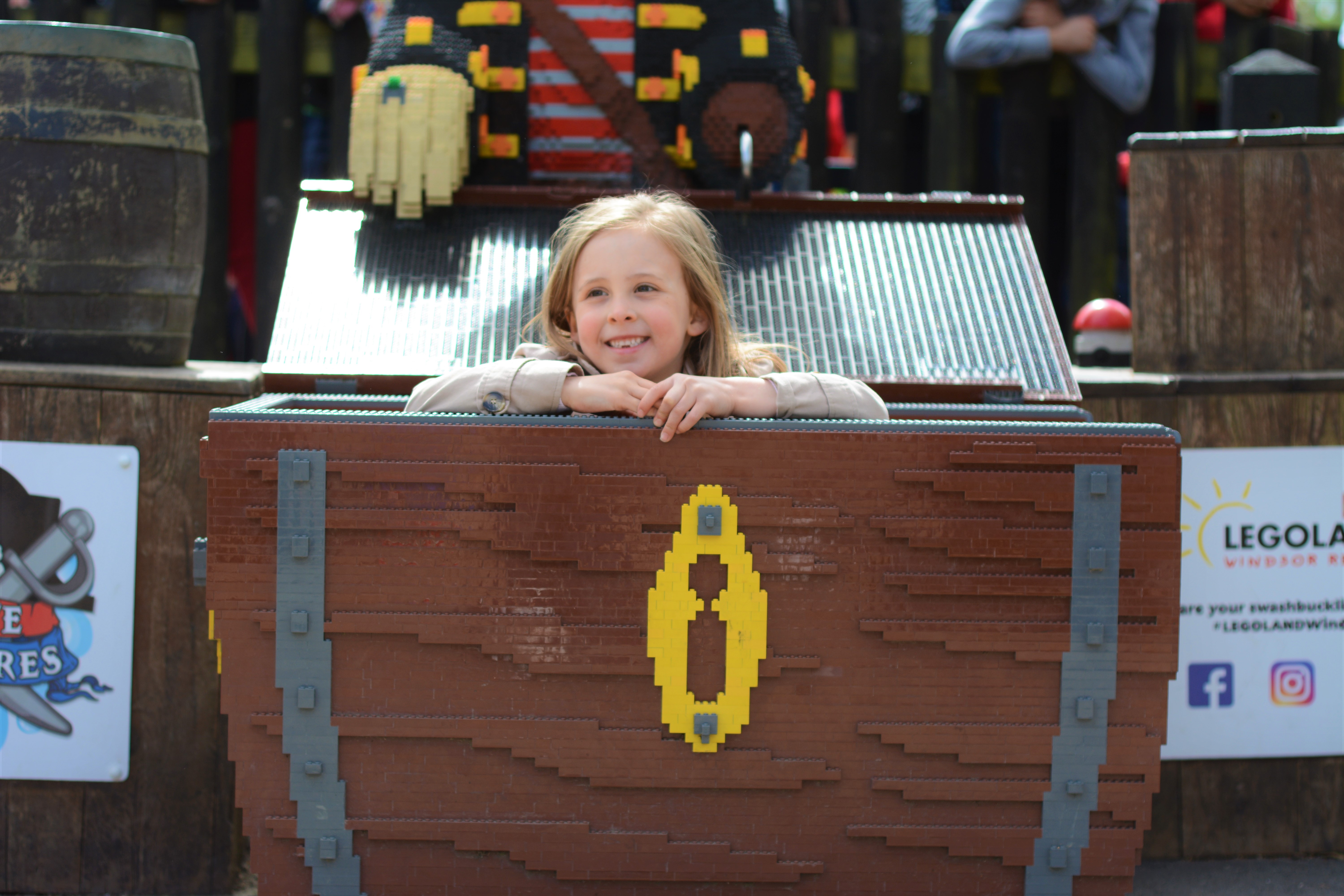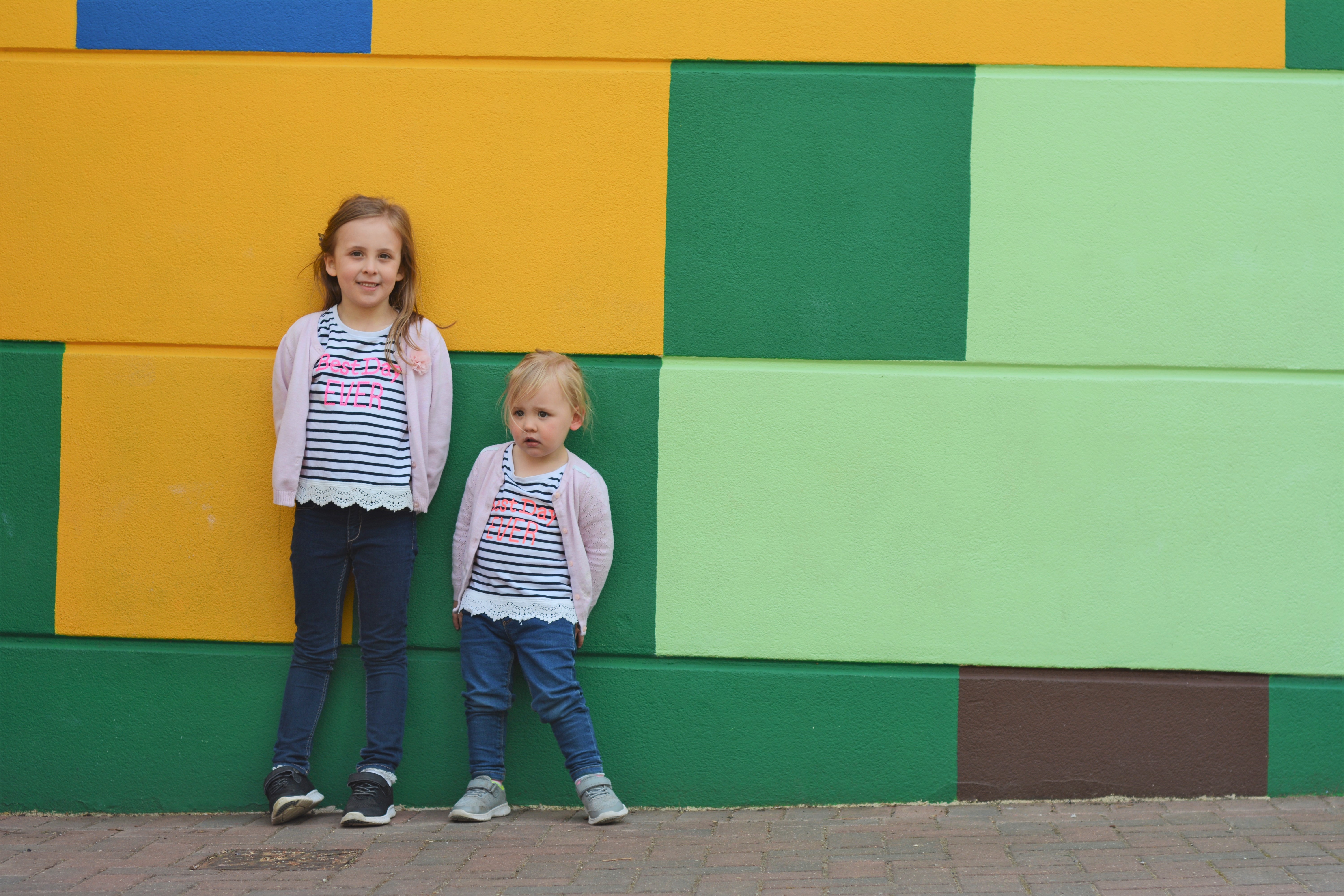 Instagram worthy wall in Duplo land, the children as you can see were not quite as impressed!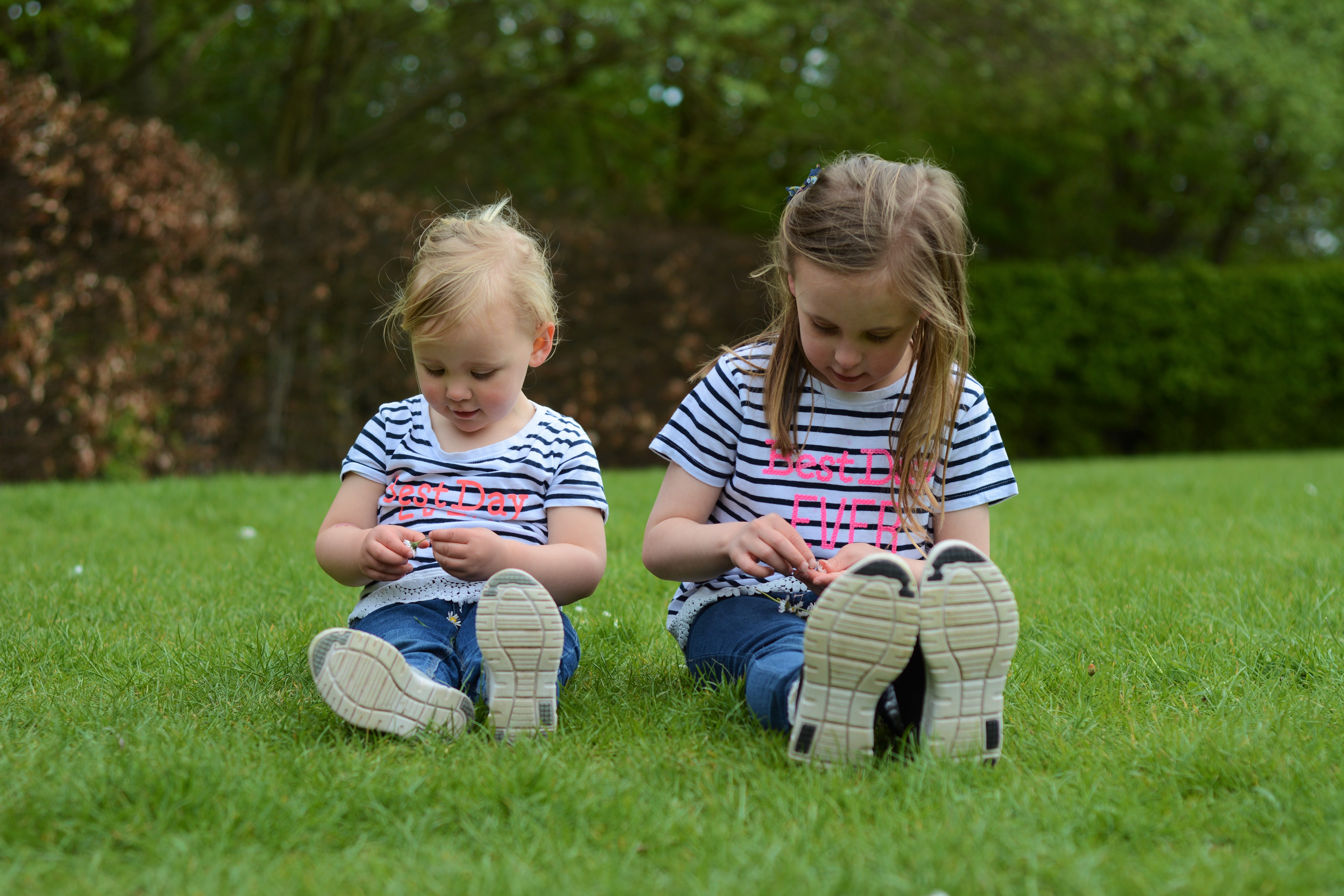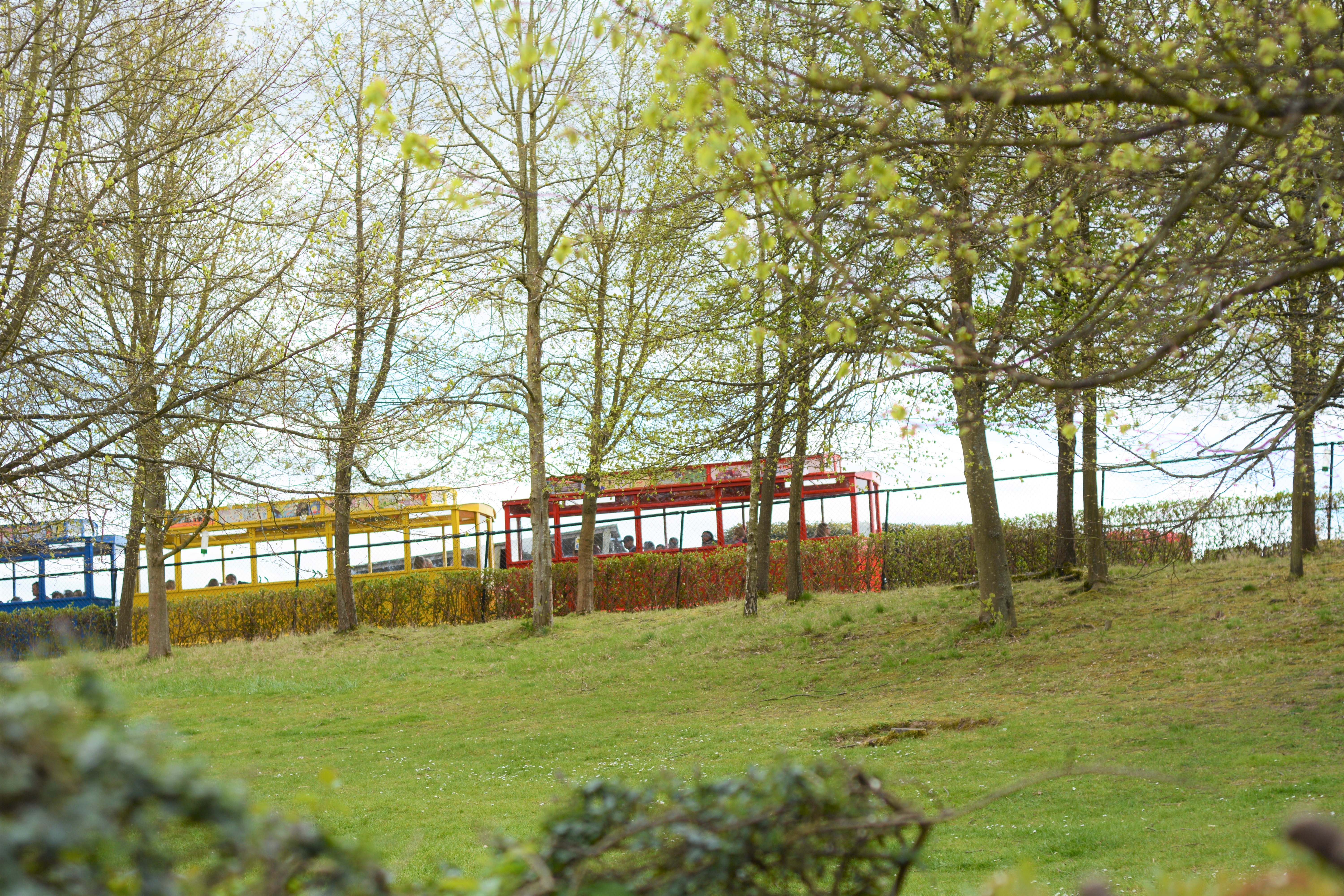 Lots of fun to be had at Windsor Castle, Eva was so impressed she was actually there she went over to touch it, you know to be able to say 'I have touched Windsor Castle' to her school friends. Oh my heart melts.