I have absolutely loved this month, April feels like it has been full of family time, full of me and mine. Even though we didn't go away on holiday at Easter and Eddy actually only had two days off work we still seemed to make the most of it, probably thanks to the abundance of bank holidays I must say, and the Easter half term too of course. Having Eva at home with us is always a highlight of any month that has school holidays in it, it may sound cheesy but I just love having her around with us all of the time, there is something so complete about us when she is there and it feels so free. The holidays seem to change me and the way I look at her every time we have that little break from routine. I feel like I am not trying to squeeze every last moment out of the day, busy getting things done, escaping the room every time they are playing happily together, or looking around and seeing how much they have grown since I last seemed to really look (although it has to be said they are both looking pretty grown up at the moment), we just manage to be in each others company, to surround ourselves with each other and live alongside, and I love the simple ordinary that it allows.
Spring brings with it the milder weather (except the last few days when I have had the fire on again!) and the lighter nights that seem to invite us to make the evenings more of a family event. We have finally been able to open doors and windows and let the outside in, it allows everyone even more space to roam, to explore, to feel free. What spring also brings is the abundance of flowers, with daffodils, rapeseed and bluebells all around, I do wish that mother nature would spread them out a little bit mind, you know, for a blogger and photographer to really eek them out!! I'm slightly cheating this month and choosing two sets of photos taken just a day apart but in completely different surroundings, because how can I not include both when I have no idea if either will be around for next month!
These photos though do seem to sum up April, we have spent so much of it outside whether that be at home in our own garden doing some work and giving it a little makeover, visiting the bluebell woods which might be my favourite place ever or stopping by the side of the road to take photos in the rapeseed that we are lucky to have around every corner at the moment, I could seriously spend all day in them taking photos and I have so many more to share! But as I sit here writing this we are heading into another bank holiday weekend and another chance to squeeze in adventure or family time and I just don't want to miss it. I can never decide which one is best, to jump in the car and seek out adventure or to sit in the garden and soak in the every day, but hey we have a few days, maybe we can do a little bit of both.
Xx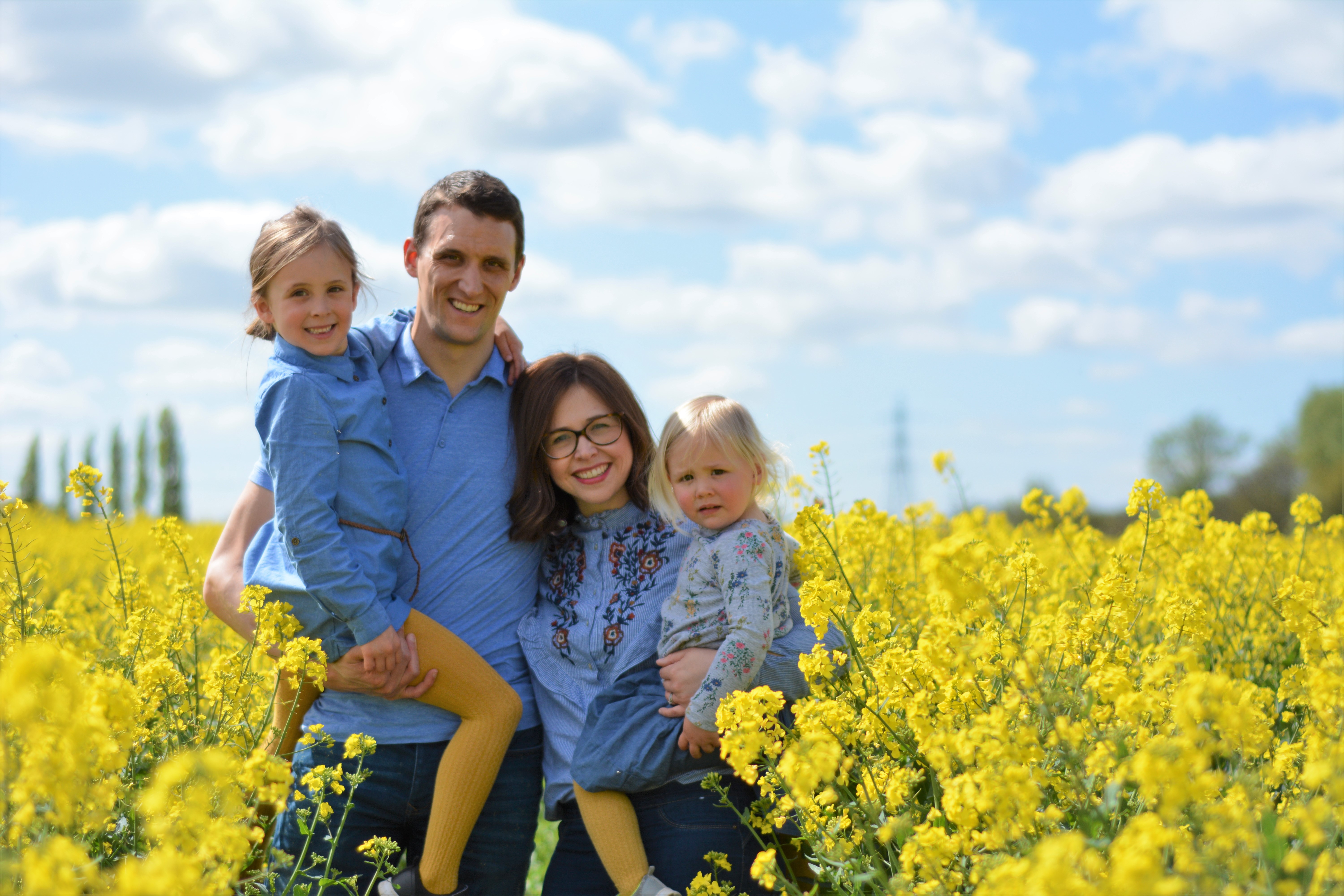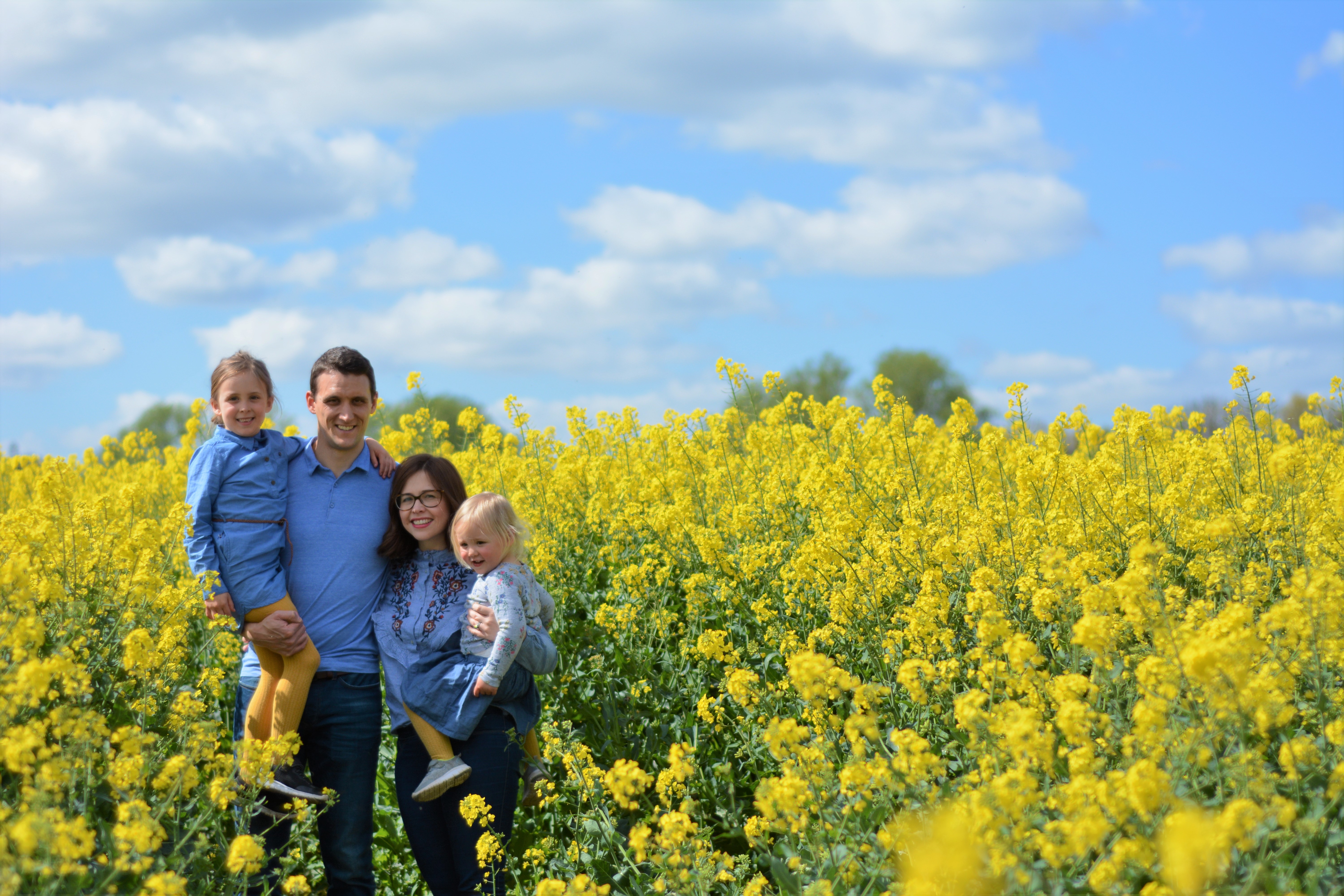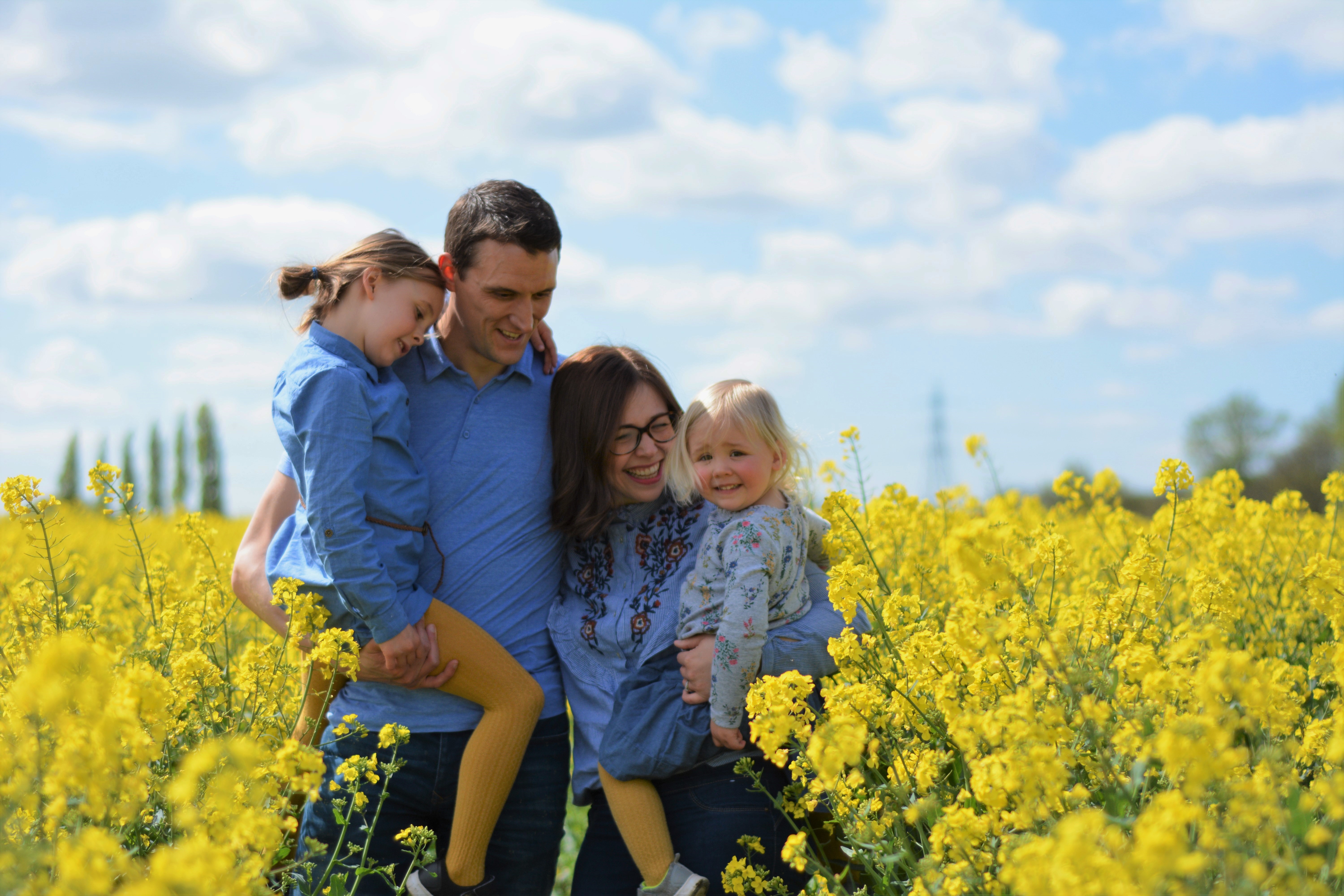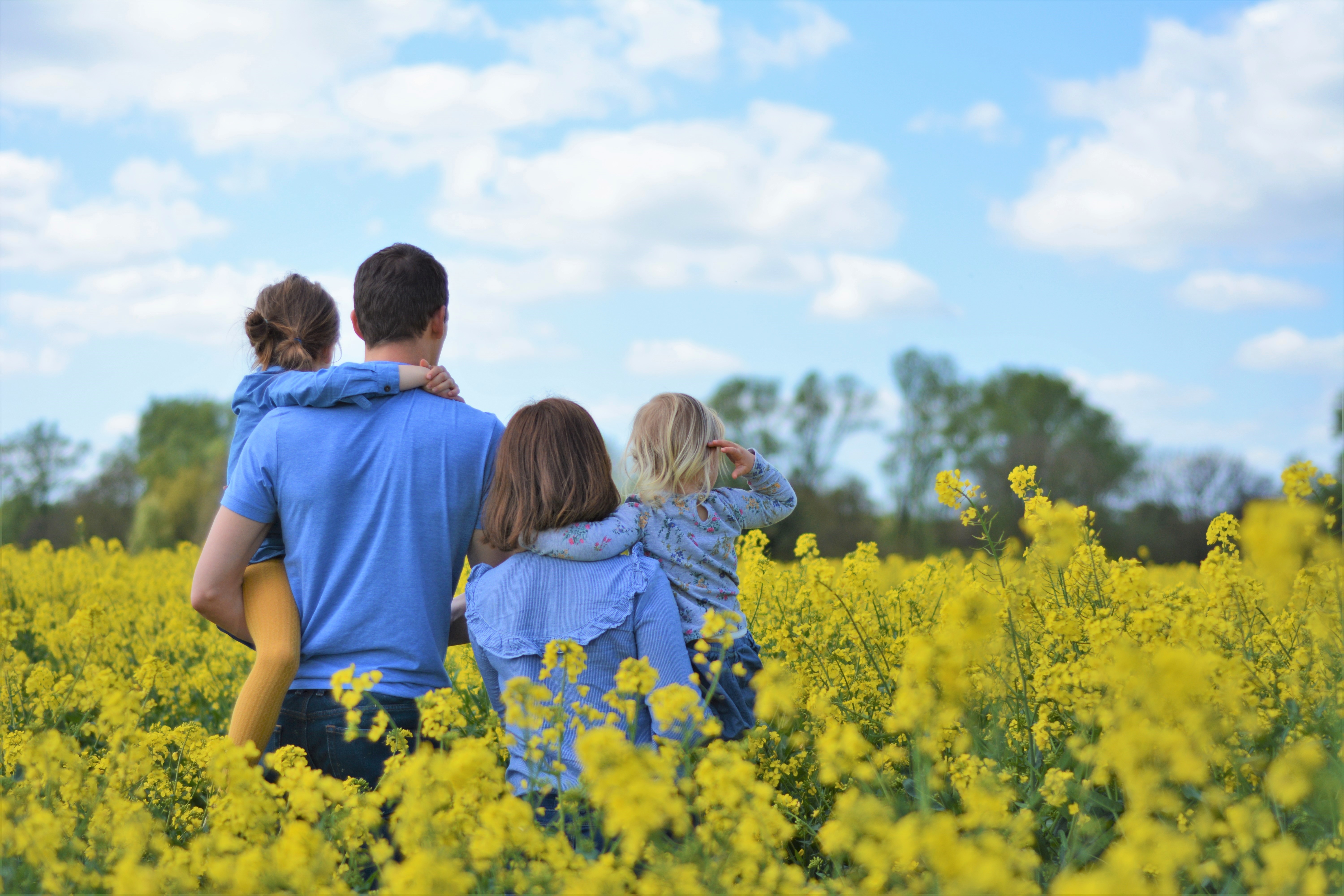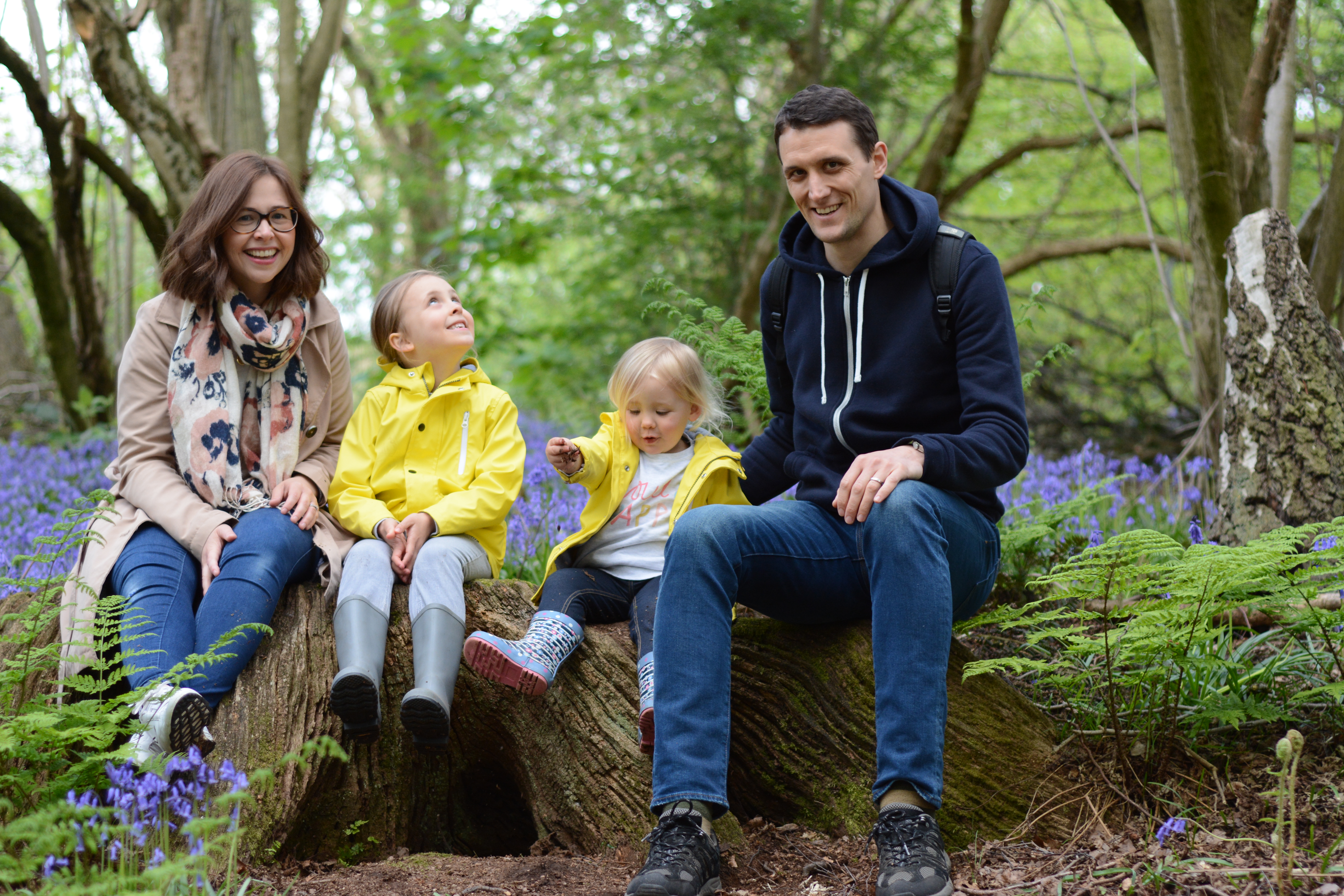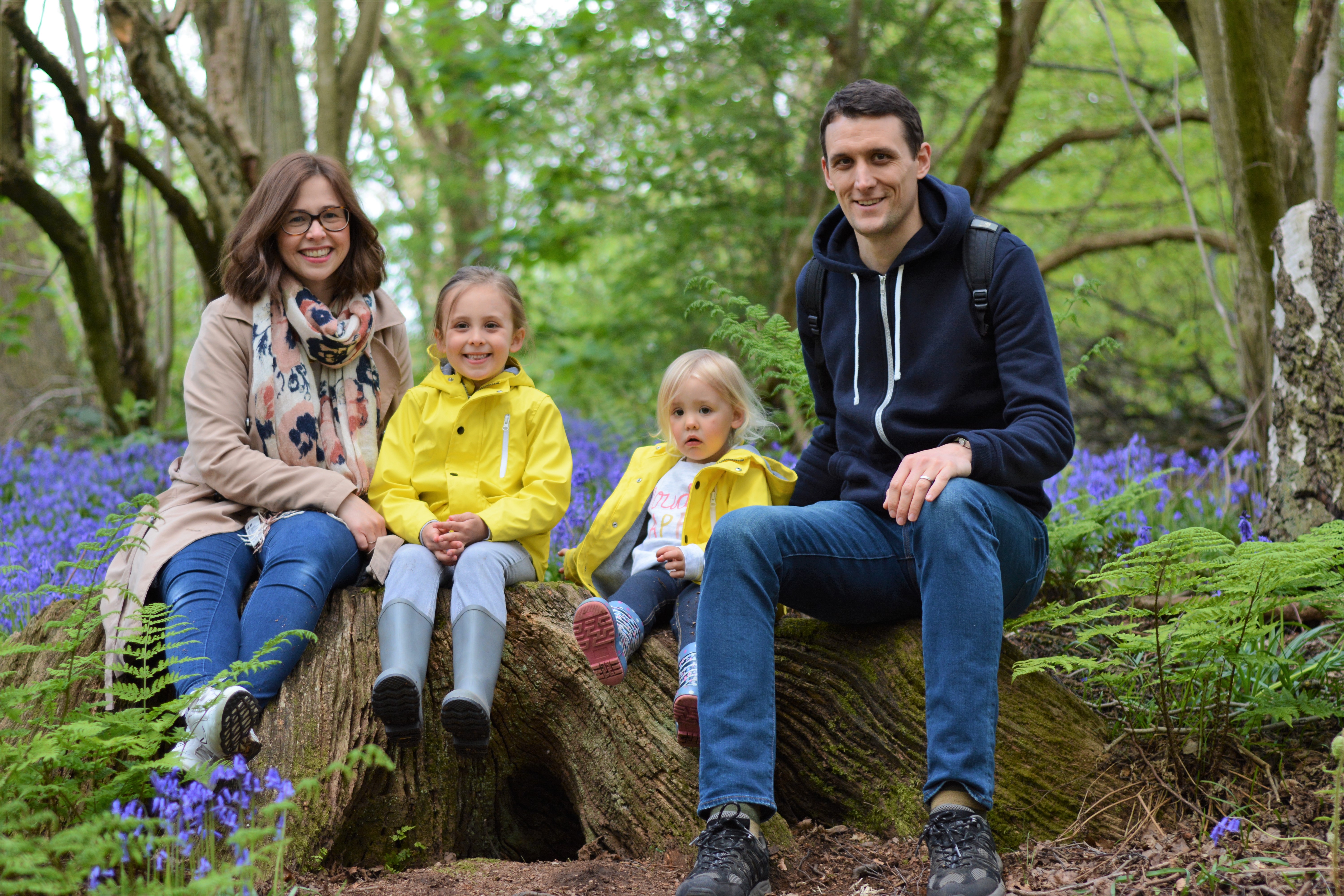 And of course the outtakes!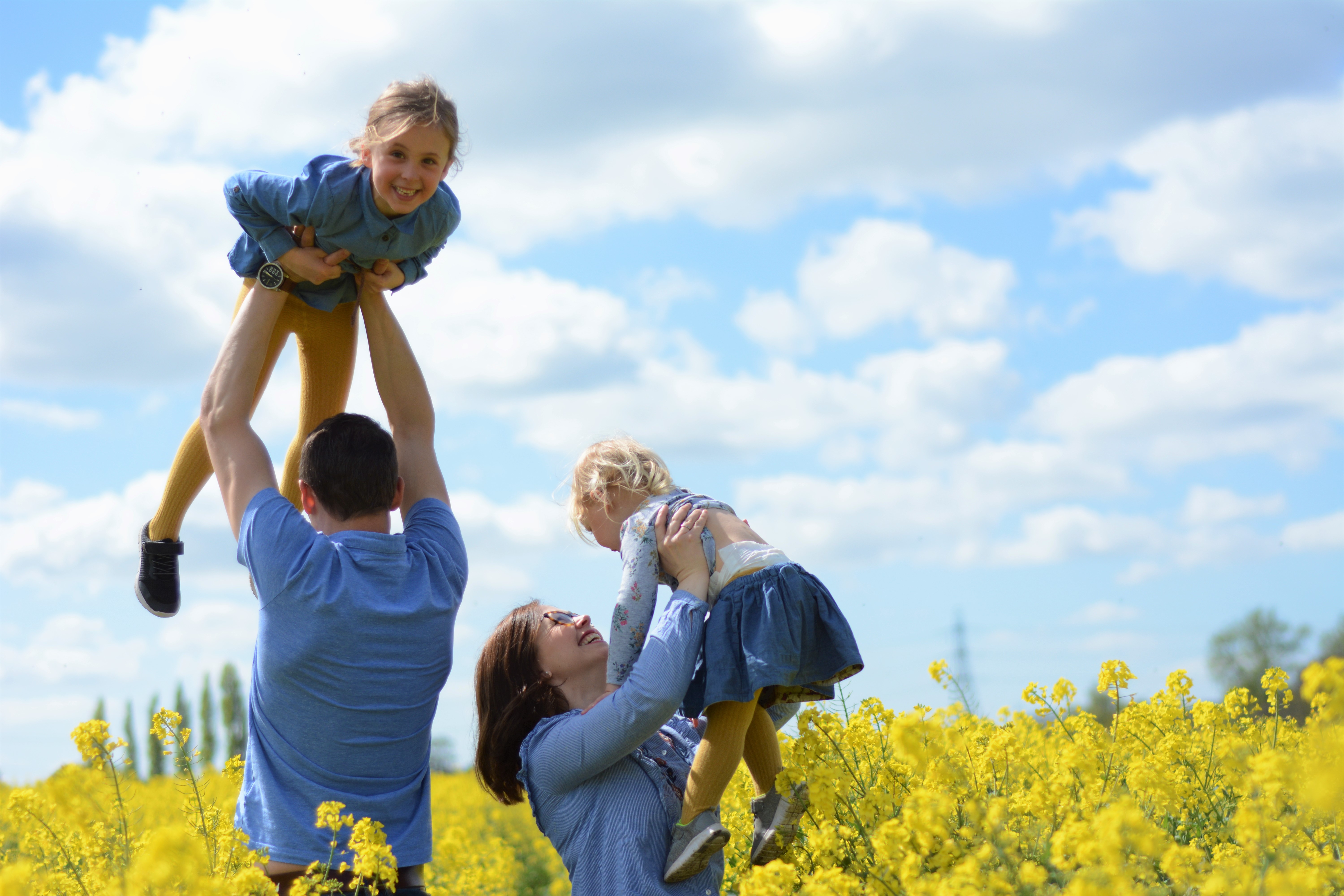 Pretty sure the girls are too big for this now, or maybe we are just not strong enough!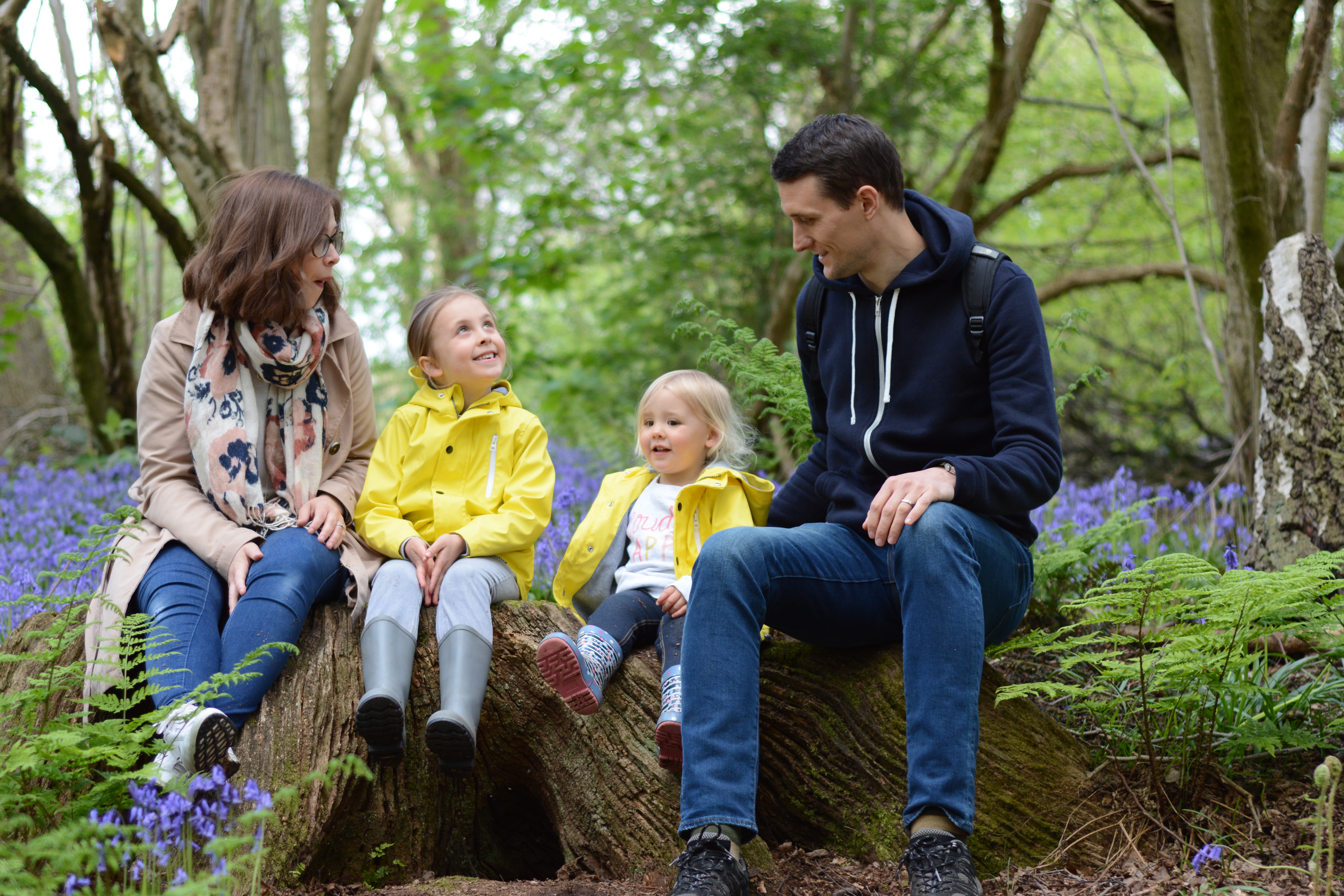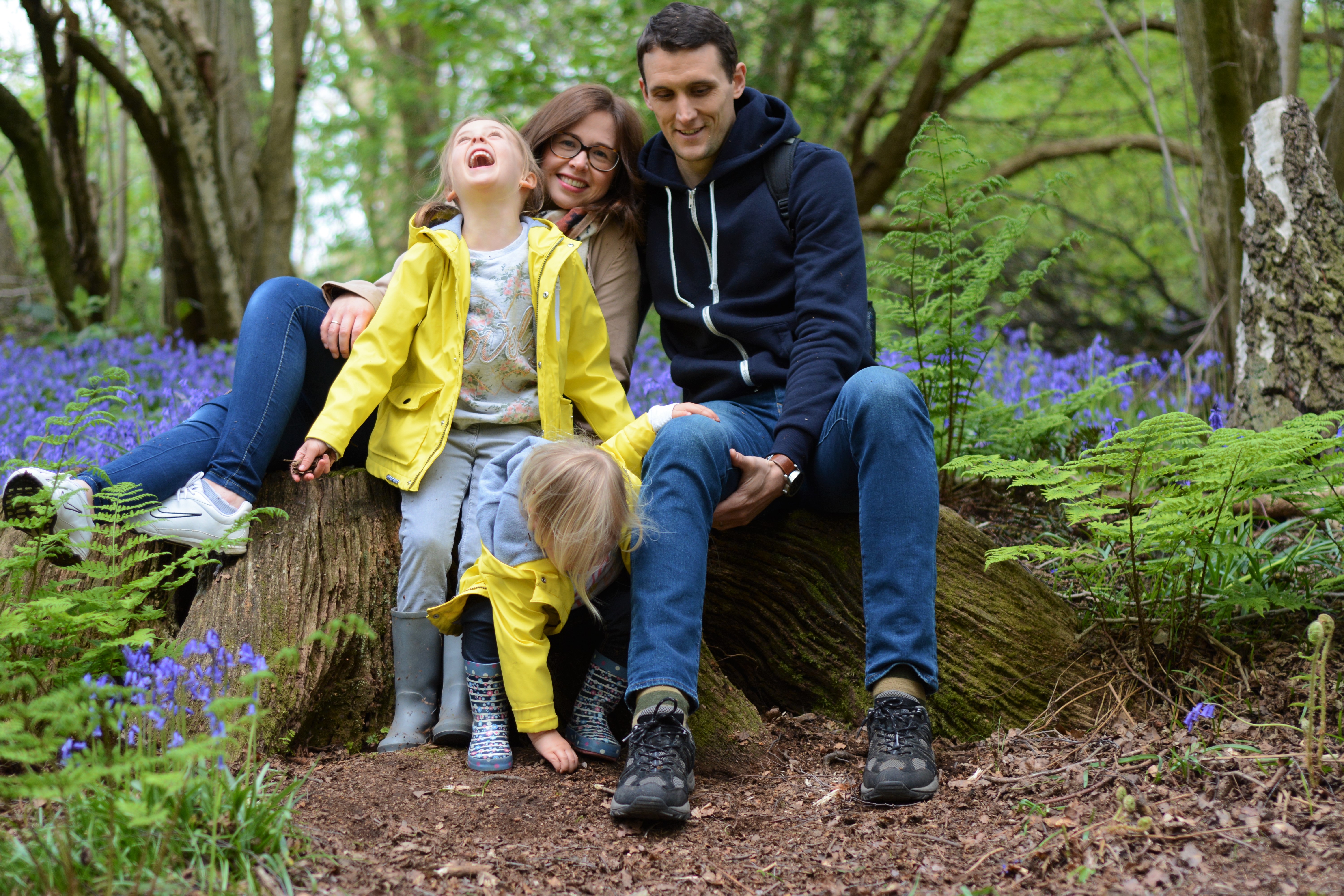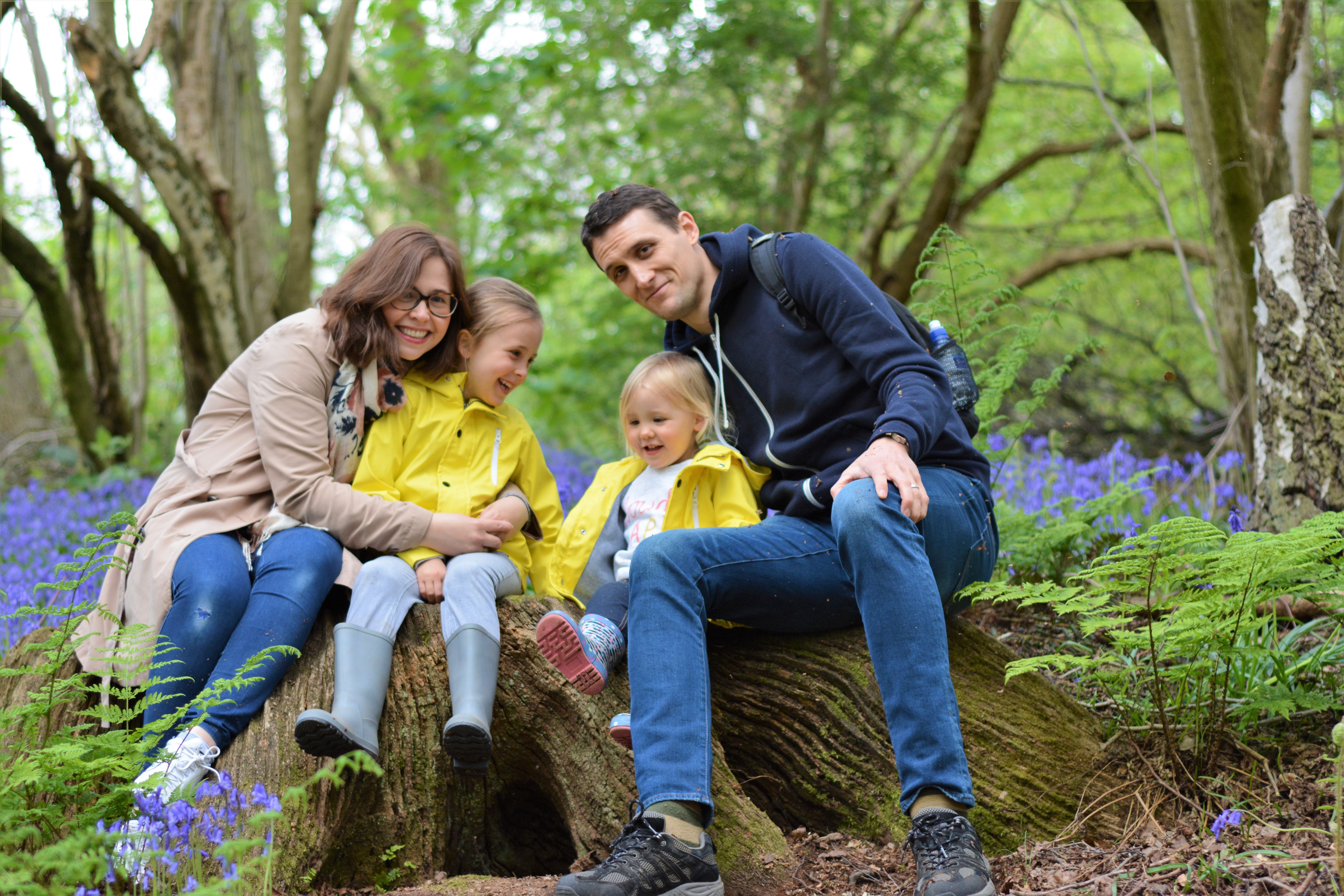 I love Eddy's face on this one, pretty sure he thinks I am crazy most of the time for insisting we take these photos but I know he will be glad of them in years to come!