Lapland, Finland, The North Pole (as the girls like to call it) is one of those dream holidays that I would estimate is on many an actual or theoretical bucket lists for adults and children alike. But is it doable?
OK so let's talk about money!
One of the most important research questions when looking at booking a trip is for us, and for the many, cost. I am talking the real full cost. Not something many talk about right?
I like to travel as much and as often as I can, as authentically as possible. Therefore in the absence of a money tree (if only) the way that we do that is to ensure we have planned the most cost effective way to pull off the trips that we take. Ensuring we are not compromising on the parts of the adventures that suit our families needs, whilst understanding we have to prioritise and can't do everything. Wouldn't that be the dream?
However it is one of the specifics that I feel most travel bloggers emit from their posts and trying to find answers (especially full and complete ones) is somewhat tricky. It's just not the done British thing to talk about money is it? So I thought I would be completely open and transparent about just exactly how much our trip to Lapland in December cost ALL IN. I am talking food, spending money, clothes, the lot. I will also add in a little bit of hindsight, how you could save and what we decided to splurge on.
Being aware that budget and finances are a personal issue and possibly why it is skirted around by many I just wanted to add that whilst this isn't a luxury trip I am not at all wanting people to feel bad at what we may be able to afford either. Just offering totally honesty and of all the questions I have been asked after sharing this trip on my instagram it seems like cost is high up there for you guys too.
Some background.
Last year we were supposed to go to France for the summer with my husbands work. For the whole summer, accommodation and travel paid as he would be working, lucky me hey? We decided that this would free up finances to be able to take a winter trip just at the right time for the children being 4 and 8 and truly in the 'magic' of Christmas. We knew we were fortunate for that.
However, all best laid plans and all that. Eddy actually got himself a new job (I know how dare he?) which meant our summer plans were at the very last minute halted. We now had to make the decision whether in fact to use that money to have a summer holiday OR a trip to Lapland. Of course we chose the latter and spent most off the summer simply and wonderfully at home apart from a few days in Norfolk where it was just me and the girls, and my sister came along for the ride too.
What with all of that going on and trying to soak up all of the time before Roma started her first school year (ALL of the emotions!) It came to September when I was finally looking to book our trip. A little last minute possibly.
Package holidays at the time, for the first week of December, half board for 3 nights came to approximately £3600 for the 4 of us. On top of that we would need thermal clothing (suits and boots were provided by travel company) drinks and extra meals and snacks above and beyond half board and any additional travel or activities we wanted to book (package holidays come with taster sessions of the most popular activities with options to purchase more.) We were mostly required to have twin rooms, in big busy hotels.
The food was also a consideration for us as big foodies with a child with allergies. The hotel food didn't seem to hold a lot of favourable reviews however everything I have researched with Finland is that the local food is incredible, definitely not something I was keen to miss out on. After all this is a once in a lifetime trip.
Isn't it? (note I am now totally converted and can see us hopefully going back some day!)
Having said that it is all brilliant if that's your thing and for sure it is the easiest of options. However this is both not how we like to holiday and also not the most cost effective option. Therefore I opted to book independently.
**When booking independently (and therefore paying in local currency) don't forget to factor in bank charges which whilst only a few percent, if you are on a tight budget it all adds up.
So without further ado (if you are purely here for the total cost scroll down to the bottom!) here is the cost for every little thing of a 3 night 4 day direct flight to Rovaniemi in Lapland on 1st December 2019 and how I was able to set myself the challenge of a budget for the entire trip of less than I would have paid for the package, whilst having the time of our lives.
Spoiler alert, I totally did it!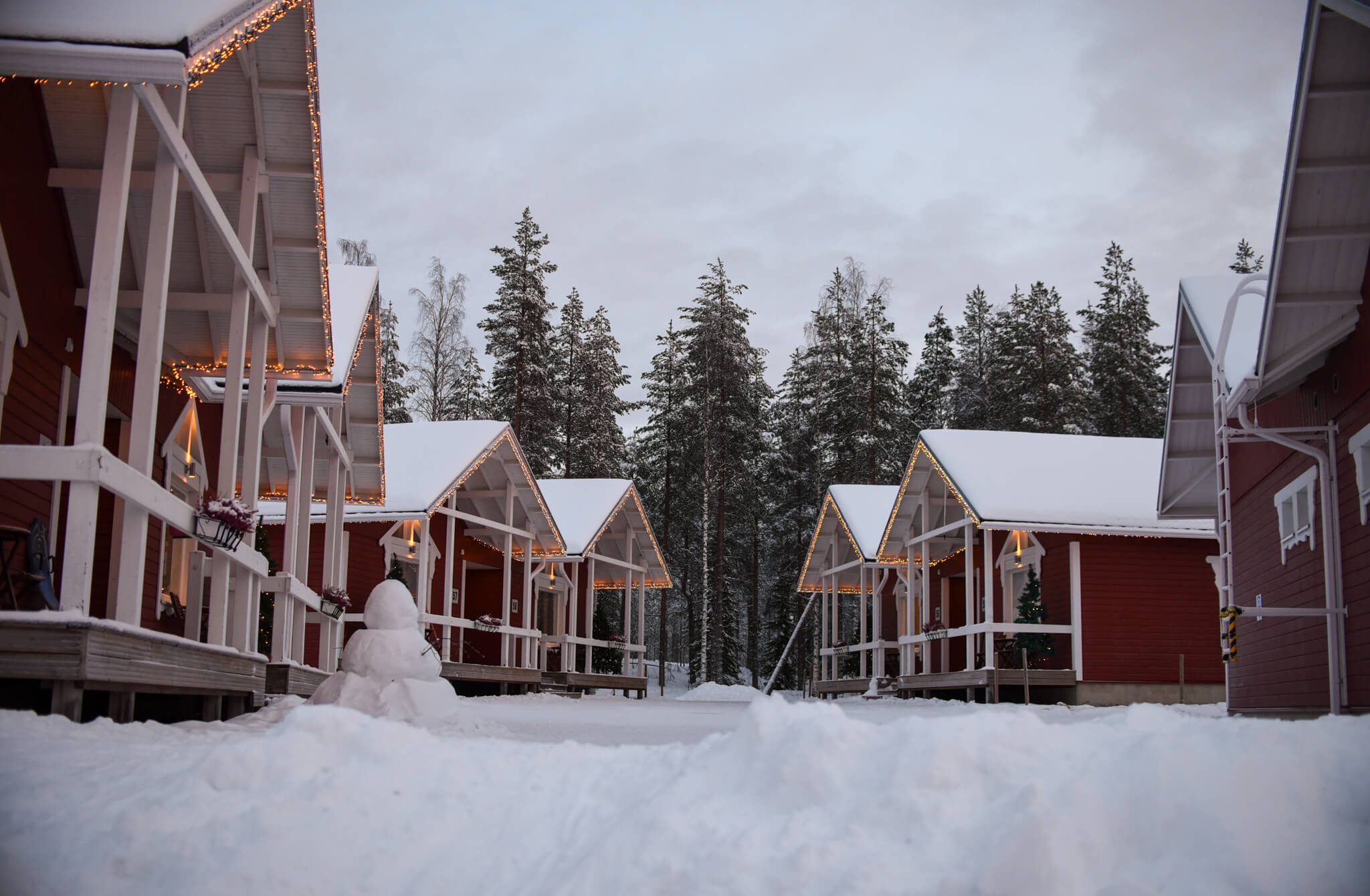 Accommodation = £1193.56
We stayed at Santa Claus Holiday Village in Rovaniemi for 3 nights in a semi detached cabin with private Sauna and balcony. Bed and Breakfast €1305 – £1158.91 (+ transition fee £34.65)
As nice as the cabin was, honestly in hindsight I would have booked an Airbnb and car hire which at the time would have cost in total approximately €700. Saving us almost half! However for our first time and feeling confident with the place and driving conditions this was the best way, and because ultimately planning is a joint affair and Eddy said no! If we were to go again though then it would for sure be the way to go.
Travel = £898.47
Flights = £766.88 (Easyjet 2A 2C, 2 hold bags)
I looked everywhere for direct flights and for a long time until the price came down from £1300 direct with easyJet and I booked without hesitation!
Airport Parking = £54.99
Free airport shuttle with accommodation
Taxi to city Centre €20 each way x 3 = £50.70
Bus to Rovaniemi €1,80 Children €3,50 Adult = £9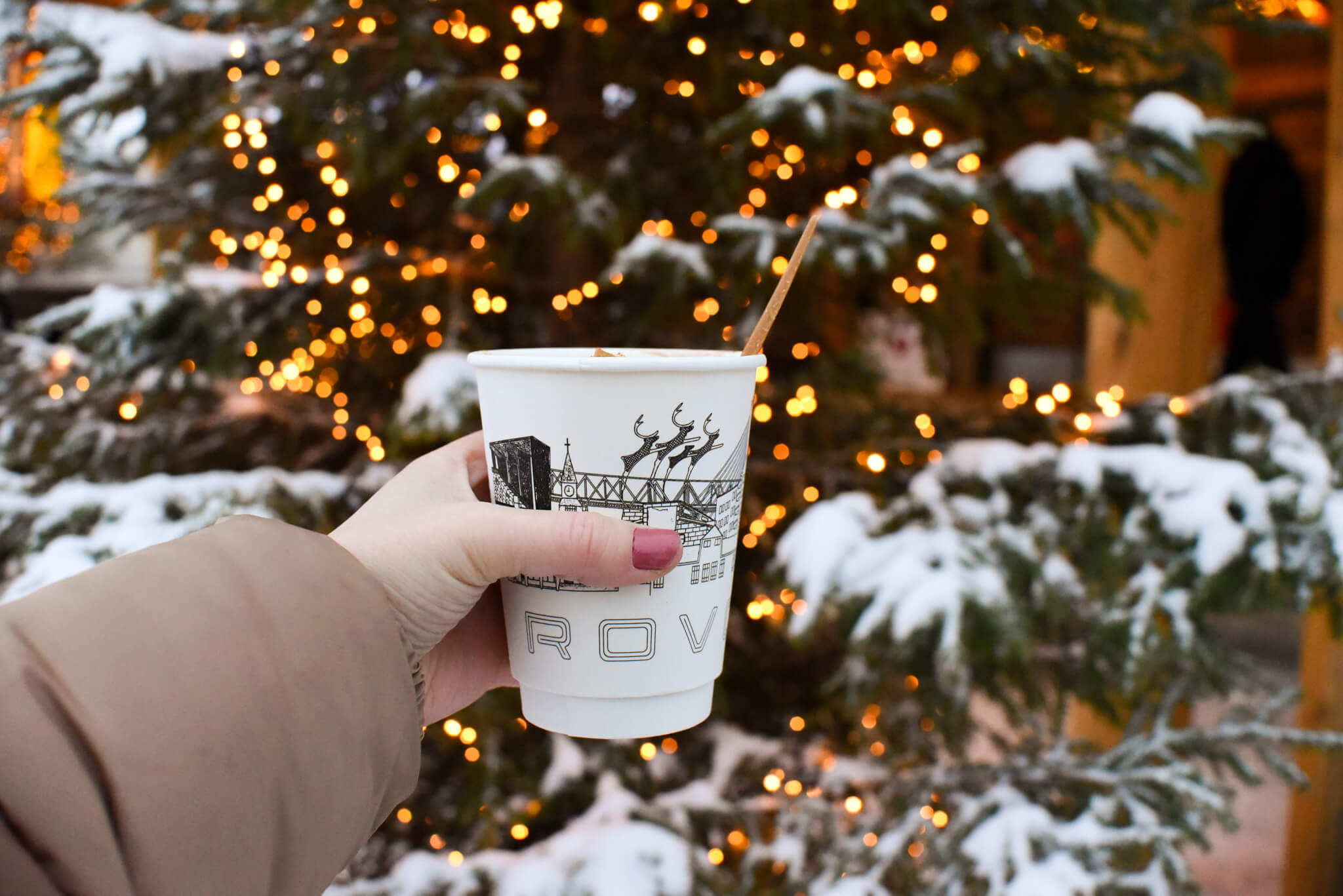 Food = £230
Breakfast was included. Our excursion day included sausages & biscuit lunch, farm visits included drink and biscuit/cinnamon roll snack. We also took a packed lunch for the plane and snacks (croissant, brioche, fruit) and drinks (hot chocolate, tea and coffee) with us to last the 4 days. Both to keep costs down and save on time either shopping or stopping in a cafe when we could be out having fun. Whilst also making sure no-one was hangry!
Day 1 –
Three Elves Restaurant Dinner £50

Day 2 –
Breakfast
Lunch excursion
Cafe 21 Meal £50

Day 3 –
Breakfast
Reindeer Burgers £45
Cafe 21 Drink and cake £25

Day 4 –
Breakfast
Arctic Circle Cafe Drinks & Snacks £20
Snowman World Dinner £40
The food was without doubt expensive, but also really fresh and incredibly delicious. You can save a considerable amount of money by having your main meal as lunch. In Finland the same food is served for lunch but better value, which works out well for us usually with the children anyway.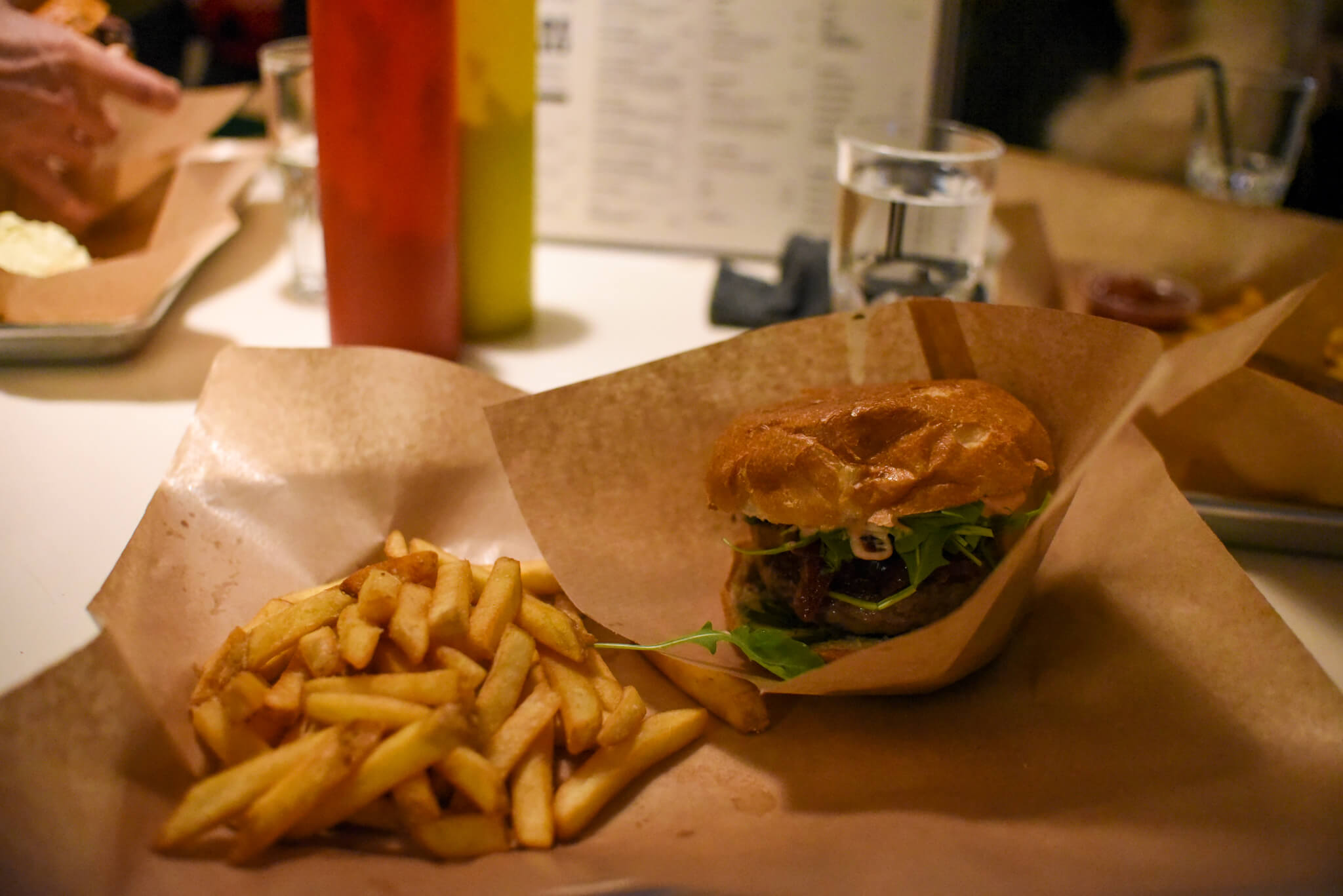 Clothes = £300 (approx)
I will write a separate post on all things clothes and what to wear but we chose to buy everything (as opposed to renting) as we actually didn't have much at all snow/cold weather clothes. For Eddy and I we can also use them in years to come and for Roma, well she can have Evas hand me downs too. We bought from Mountain Warehouse, Decathlon, Sports Direct, Aldi (wouldn't recommend the customer service here) and other high street shops for all four of us. We also did borrow a few item from ski loving friends.
Clothes included thermals, base layers, boots, snow jackets, salopettes, snoods, snow gloves, wool socks and inner gloves. I can safely say we were never cold, in fact I don't think I have ever felt so warm whilst surrounded by snow!
*Tip here if you are petite like me is to buy children 15/16 year old thermals which are the same as a size 8/10 but quite a lot cheaper. The up side of being 5ft 2!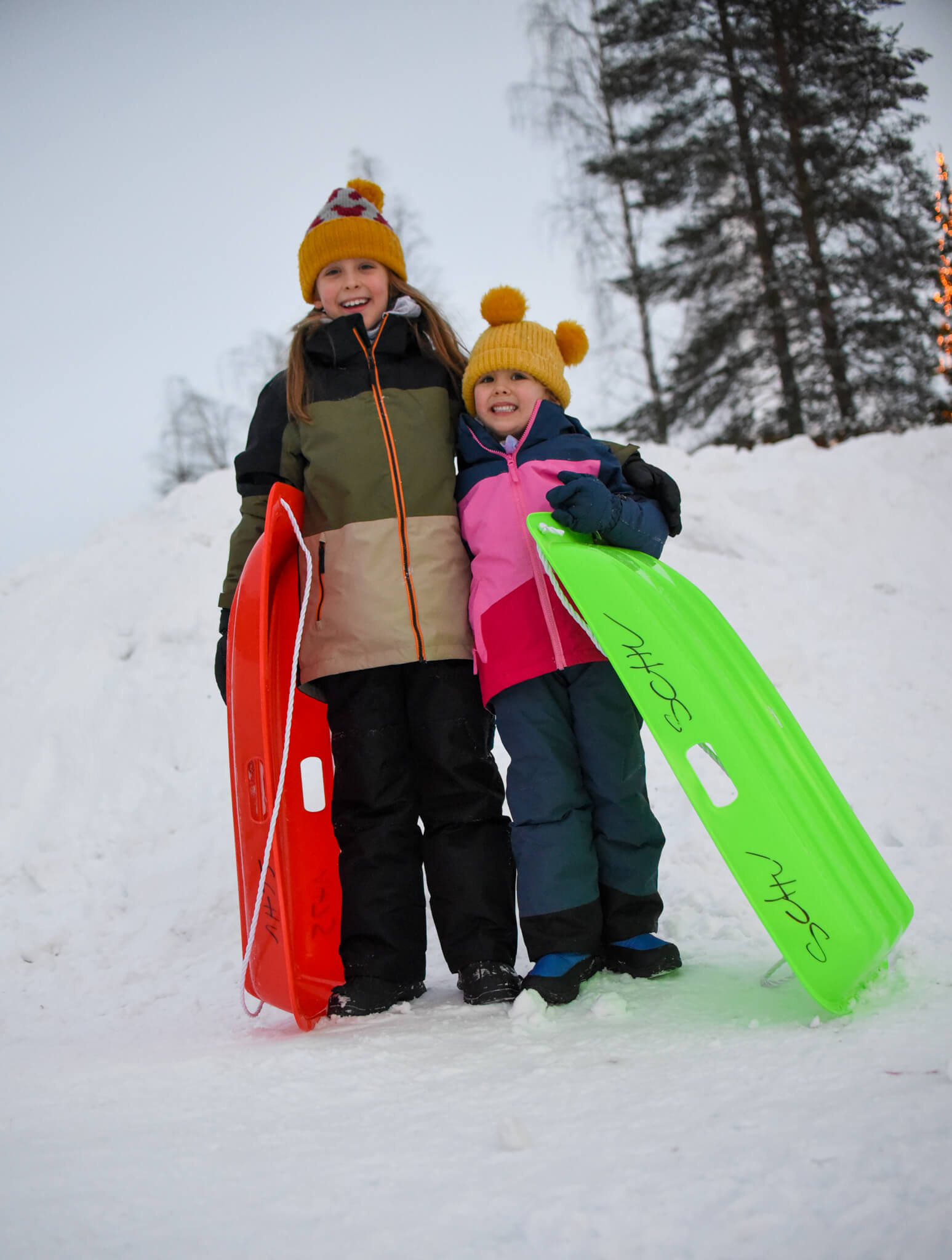 Excursions/Activities = £620
Husky Farm & Ride = 120€
Reindeer Farm & Ride = 120€
Culture Pass (Museums) = 50€
Family Snow Activity Day = €380
Ice Swimming = 4€
Father Christmas Photos = €54
Letter to Father Christmas = €5
I did ALOT of research on excursions and activities and whilst it did seem like a lot of money up front the fun day that we went on (booked direct with the village and farms on their website) was the best day ever and included almost all of the activities I thought we would have loved so it was absolutely perfect. We were also (by chance) the only ones to be on the trip that day so actually got a private excursion all to ourselves, bliss!
It is always best to check what there is going on locally as the winter ice swimming which I was desperate to do can be a costly excursion in itself. With some research however I found you can do it with the locals for just a few euros once a week. I won't say the whole trip was planned around this but it was high up there in experiences of a lifetime, wild swimming convert maybe?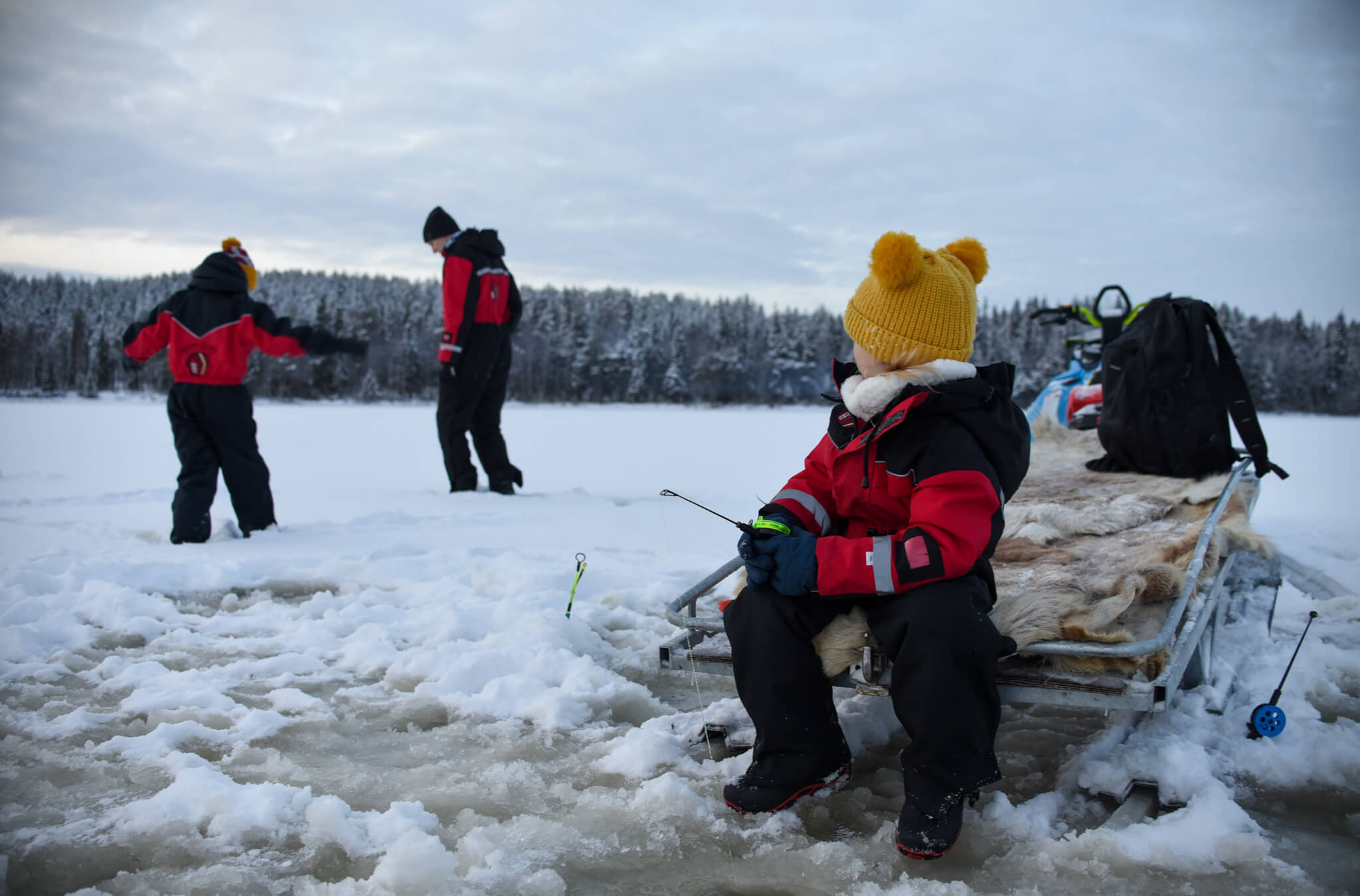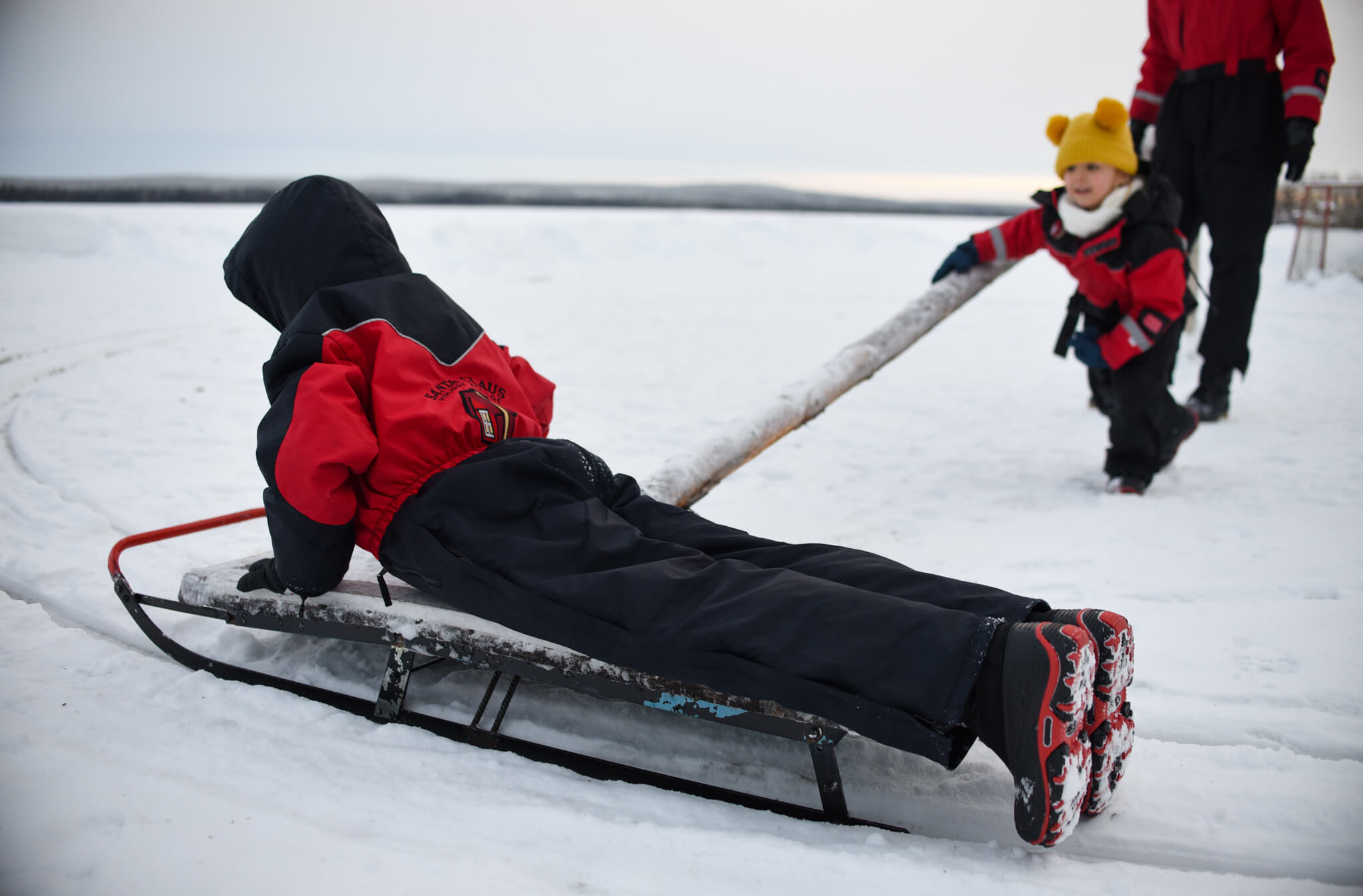 Spending Money = £223 (€250 at the time, Dec 2019)
The spending money we took was mostly spent in the souvenir shop. We always let the girls choose something when we go away. Inevitably for Roma it is a soft toy (this time a teddy reindeer, standard) and Eva deliberates a lot about it. She chose a reindeer necklace in the end. I also fell in love with a traditional wooden cup so I treated myself to one of those too.
That with the odd drink, beer and airport food and coffee too (who knew the children would be too excited to sleep at 3am?) We possibly spent some of this money on travel costs and other things already listed above but I am not sure 100% and I would rather have over estimated than under. So basically it could even be better value than this after all!
Total £3465.03
Less than the cost of the package! Result!
We didn't scrimp and save, especially when we were there. We did all that we wanted to do and more, so this is a very realistic budget for a family to have the very best time. The girls are already asking to go back!
If you happen to be more organised than I am then the summer before you go is reportedly the cheapest time to book a trip to Lapland and if you are not fussed about going in December then you actually also get the most value going in January and February. Arguably it is the best weather (colder with more snow) and less crowded.
If however you are going for the reasons that we did to soak up the Christmas atmosphere and show the children the magic of Lapland at Christmas time. I think it is the very perfect time to go and we were willing to pay the price for that once in a lifetime experience for sure.
I hope that helped do let me know if you have any other questions and if you book a trip too I hope you have an amazing time just as we did. However you decide to book.
*I feel like I need to add that we have travel insurance through our bank but this is also an additional cost. When visiting Finnish Lapland it is always best to check the insurance policy for any exceptions on winter sports activities and cover yourselves sufficiently. I'm not sure they would have covered ice hockey if they had seen how Eva plays. Brutal. Or how fast they threw me off the toboggan for that matter. Thankfully we all came back completely unharmed yet not completely unchanged because we gained memories to last a lifetime.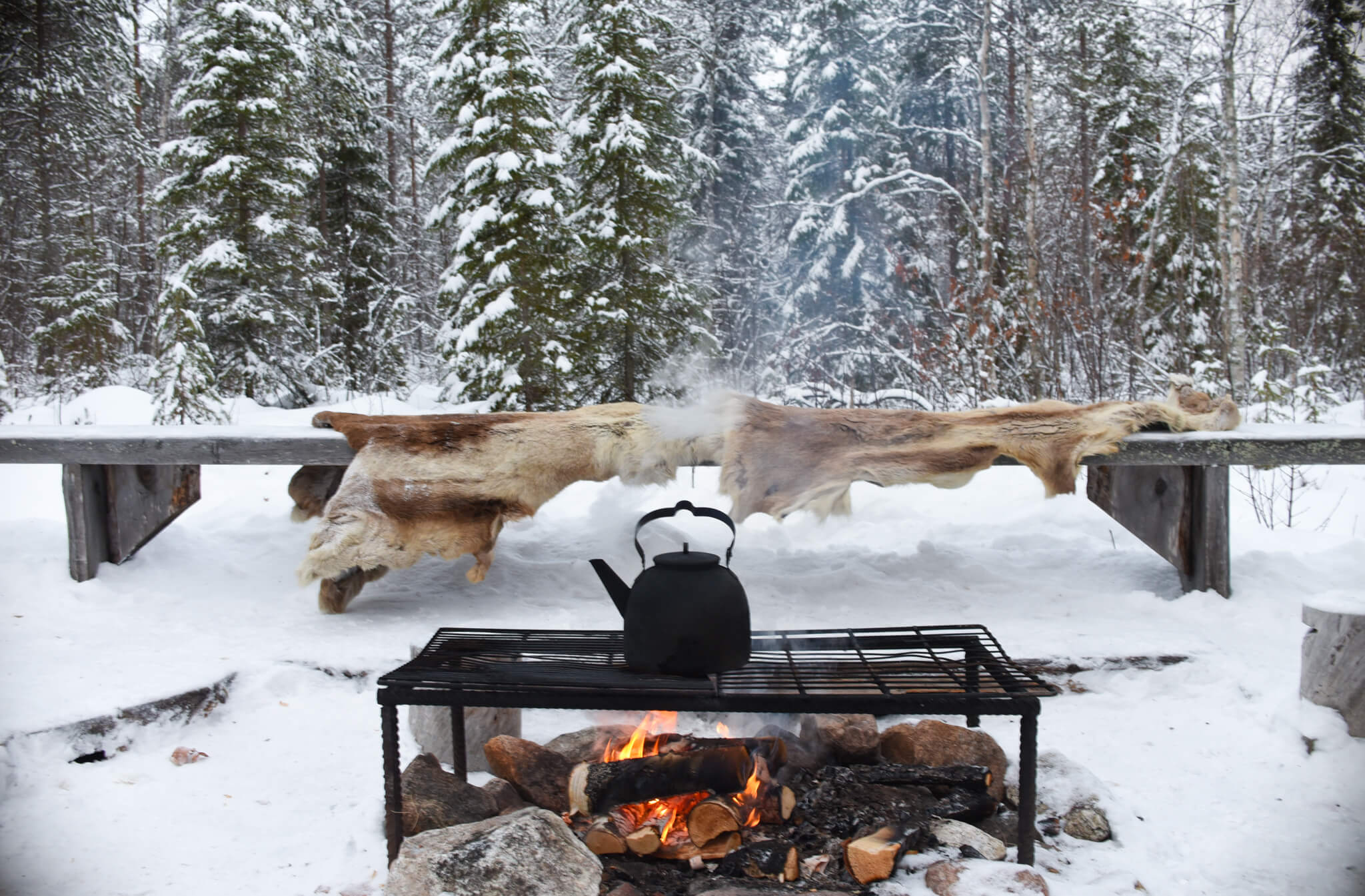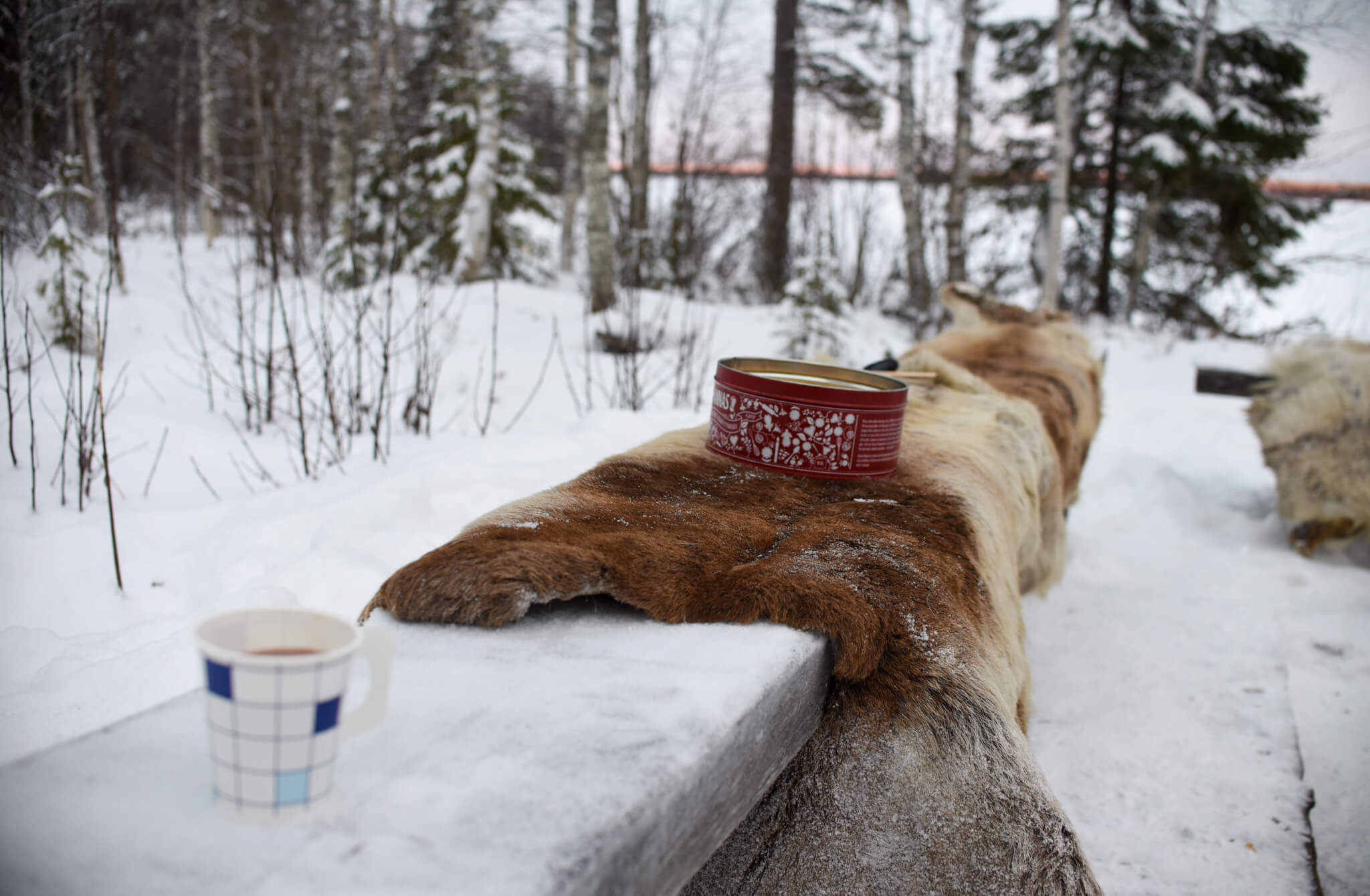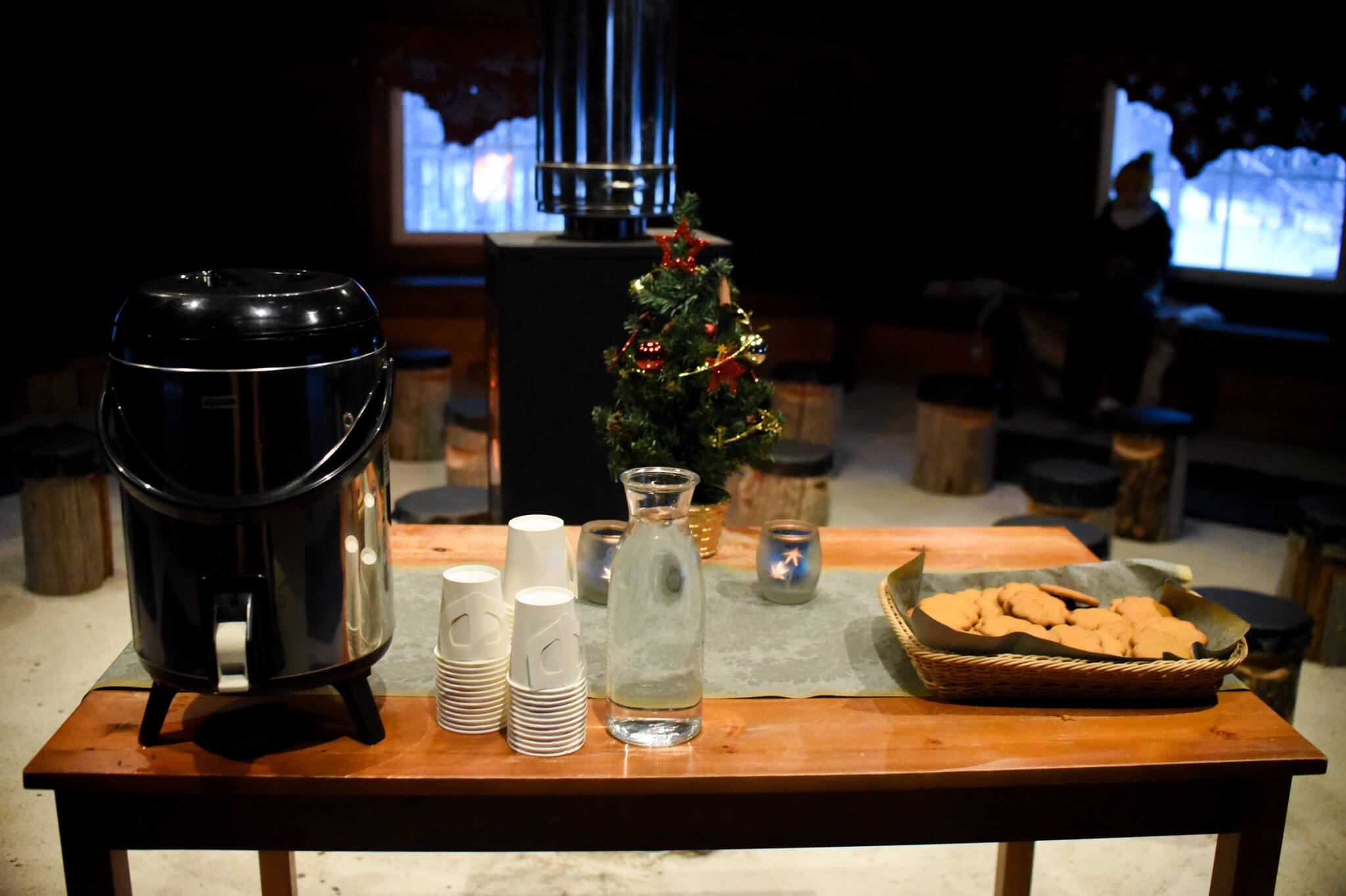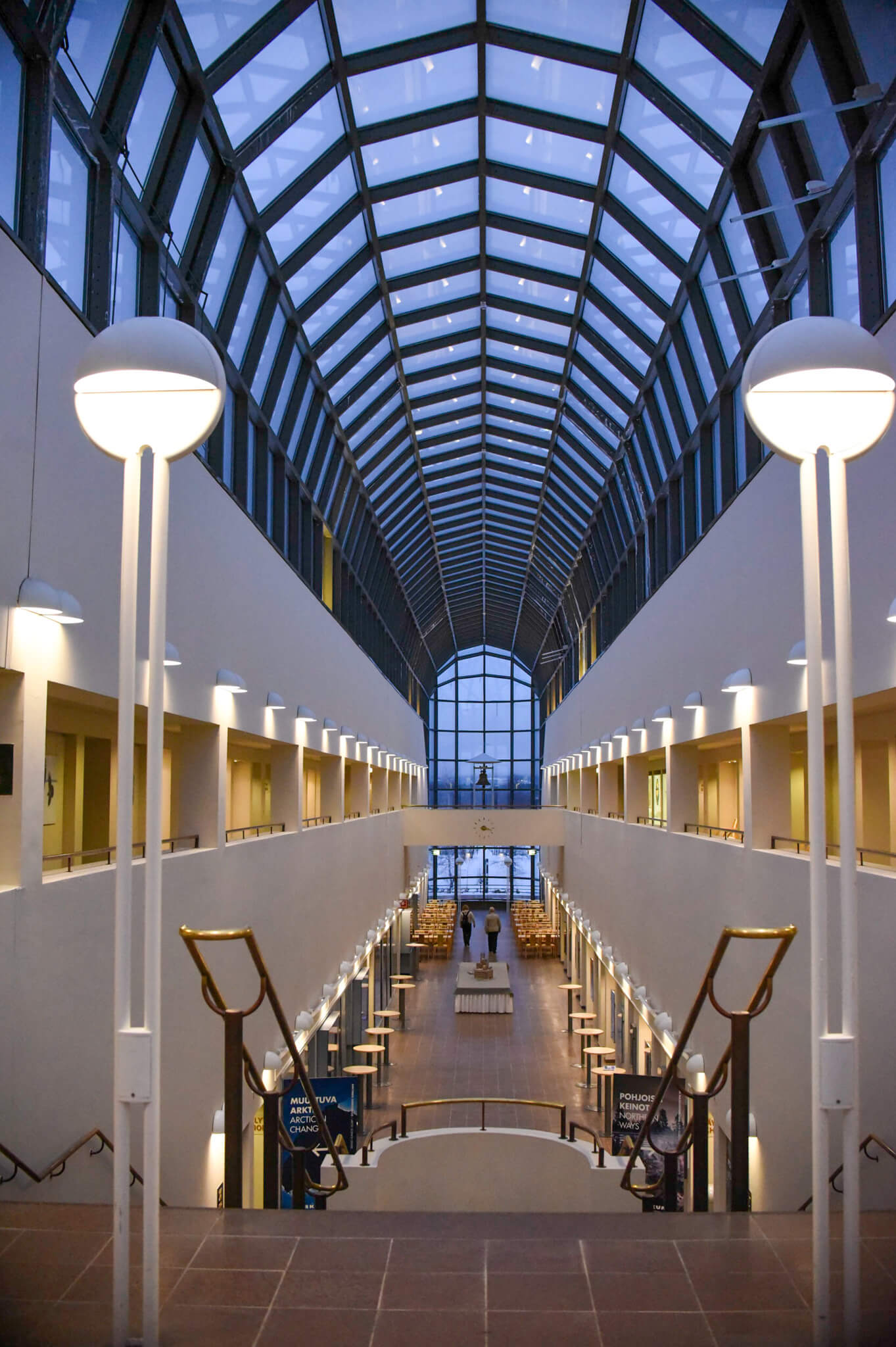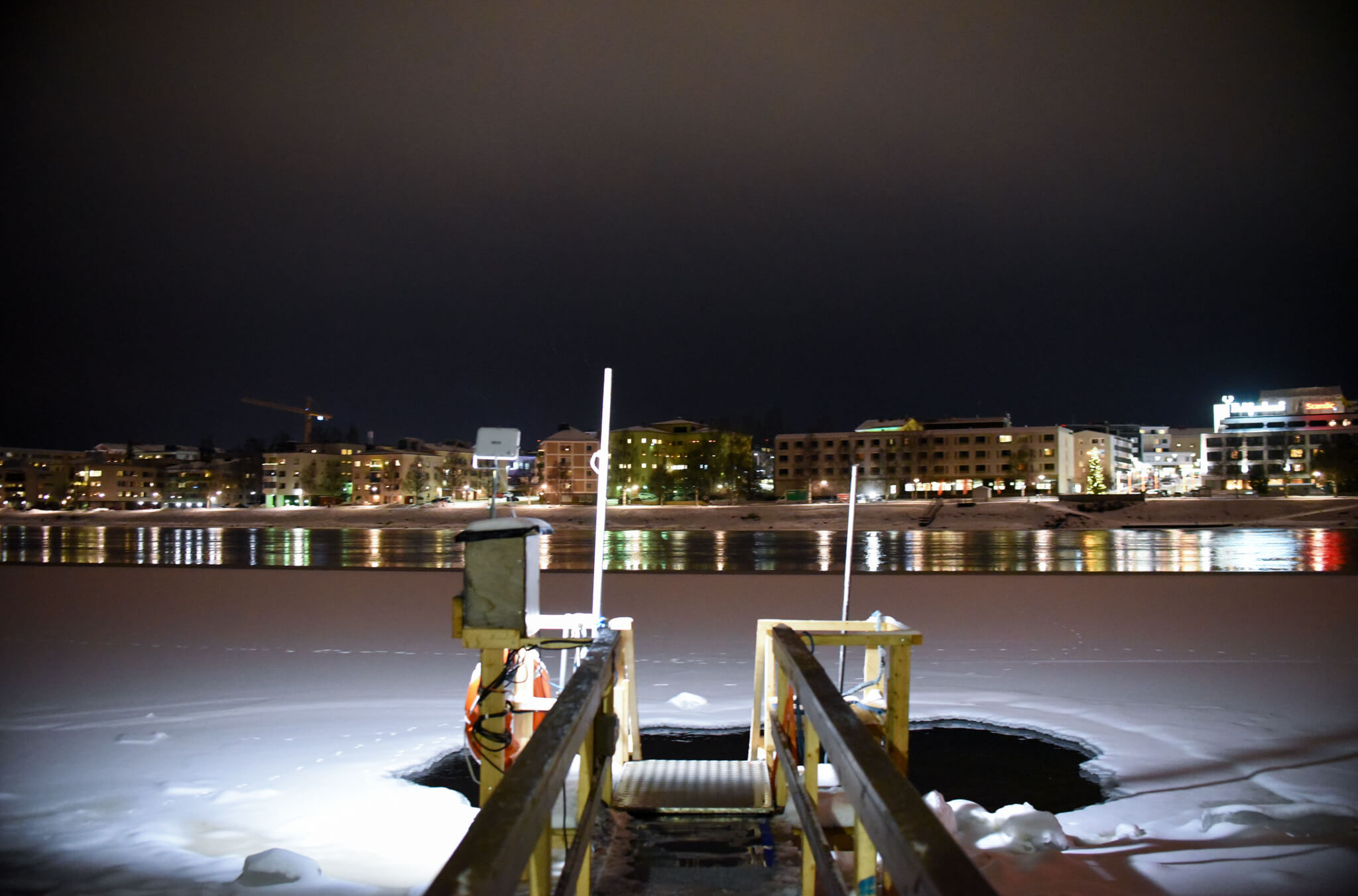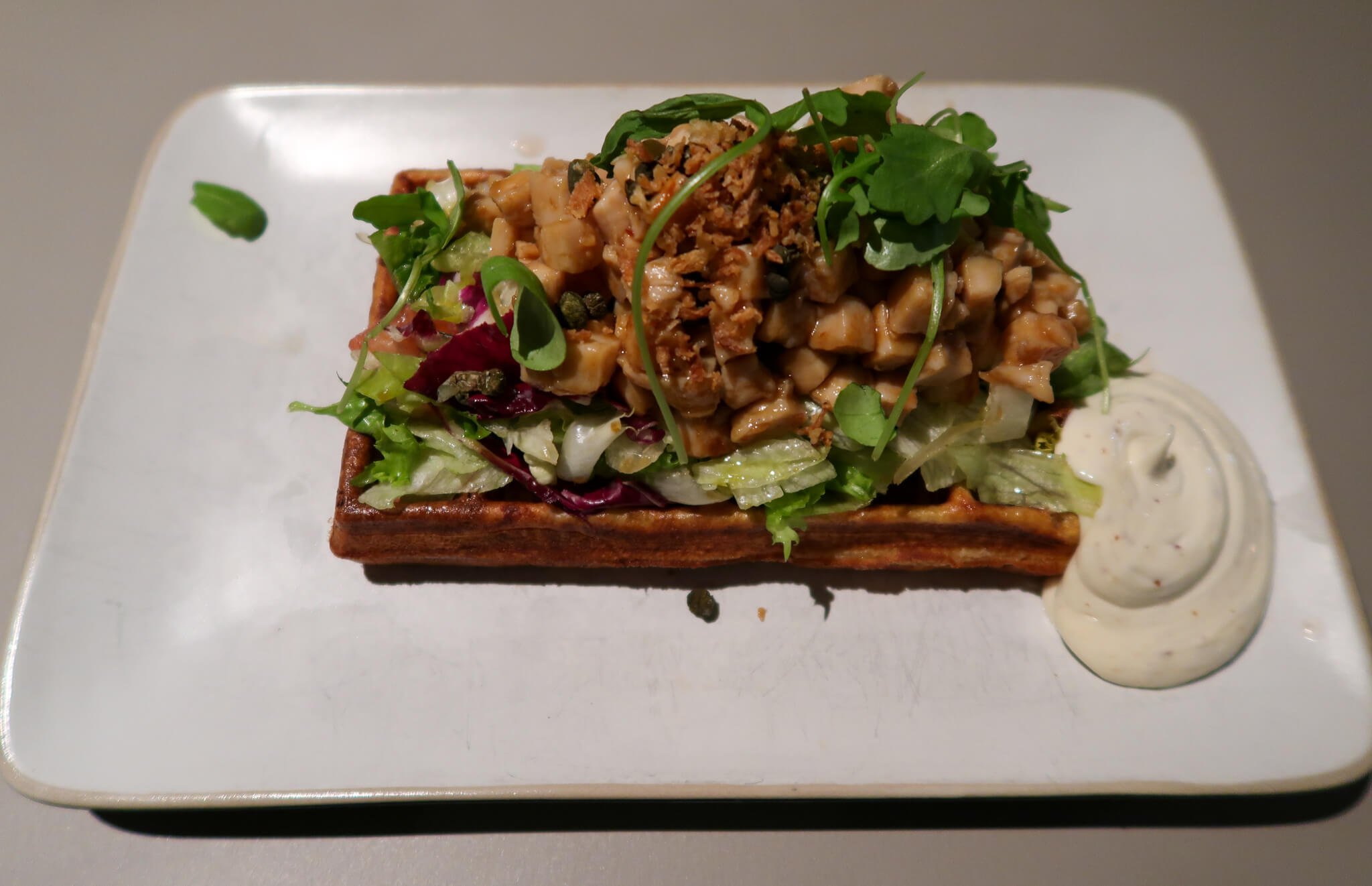 I have many, many more posts to come including itineraries, food, clothes, accommodation review and a trip report. Watch this space. If you have any further questions though do comment below or send me a message. I'm always happy to help whether that is pure curiosity or trip planning yourself.