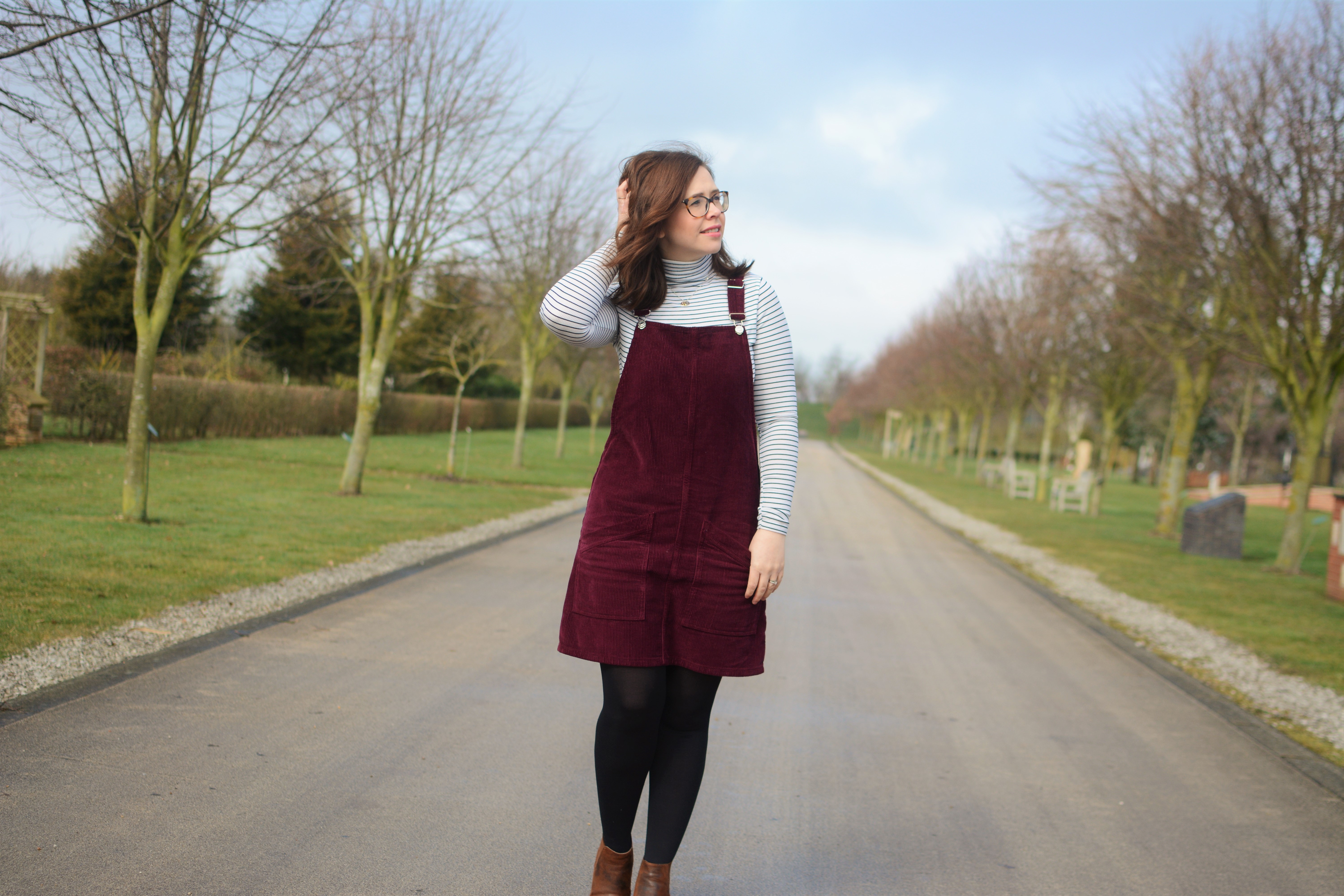 Tell me it isn't just me that thinks that spring has taken a super long time to spring this year?! I know from photographic evidence (got to love a bit of a super irritated weather look back) that this time last year we were well into shorts and tshirt weather, dining alfesco and meandering through the park. Yet here I sit listening to rain tap tap on the windows and always in assurance that my umbrella and jacket are at the ready, April showers I hear you say!
Whilst I am definitely not quite ready to ditch the tights in favour of giving my pearly white legs an airing just yet I sure am ready to mix my wardrobe up a bit, put away the scarves, jumpers and winter coats and bring on the dresses. Maybe with a bit of light layering thrown in.
I am absolutely loving this Topshop pinafore dress at the moment and am hoping that when the sun does eventually make an appearance I can team it with pumps and a little top with aforementioned bare pearly whites. If I am feeling brave. I actually got the dress from the tall section, which is quite laughable at 5ft 2 (and the all important half) because I wanted it to be that little bit longer on me and truth be told I have never been a big fan of my legs.
The dress is made of quite thick corduroy material but before the summer really hits (who am I kidding we do live in England after all) I think it might still get a good amount of wear. I love the colour too which sort of seems quite autumnal but its super cosy and I love the earthy tones which I seem to wear alot, plus it has pockets so is a favourite for that alone. I mean who doesn't love a dress with pockets right?
I have also managed to swap out my trusty winter coat for my lightweight mac/trench-coat too. This is from last year and I would definitely like to get a more structured one again soon but this one is super light and easy to throw in my bag should I need to so is a keeper. It is a must for those surprising rainy days when you still have to just get out of the house rain or not! I have even got Eva in on the act and she loves matching me – I am really enjoying that whilst it lasts, how long before she is embarrassed by this situation??
For now I will be the Mum that matches styles and walks around the park with semi matching umbrellas too… I even bought full on matching tshirts for all three of us from Zara the other day..is that too far?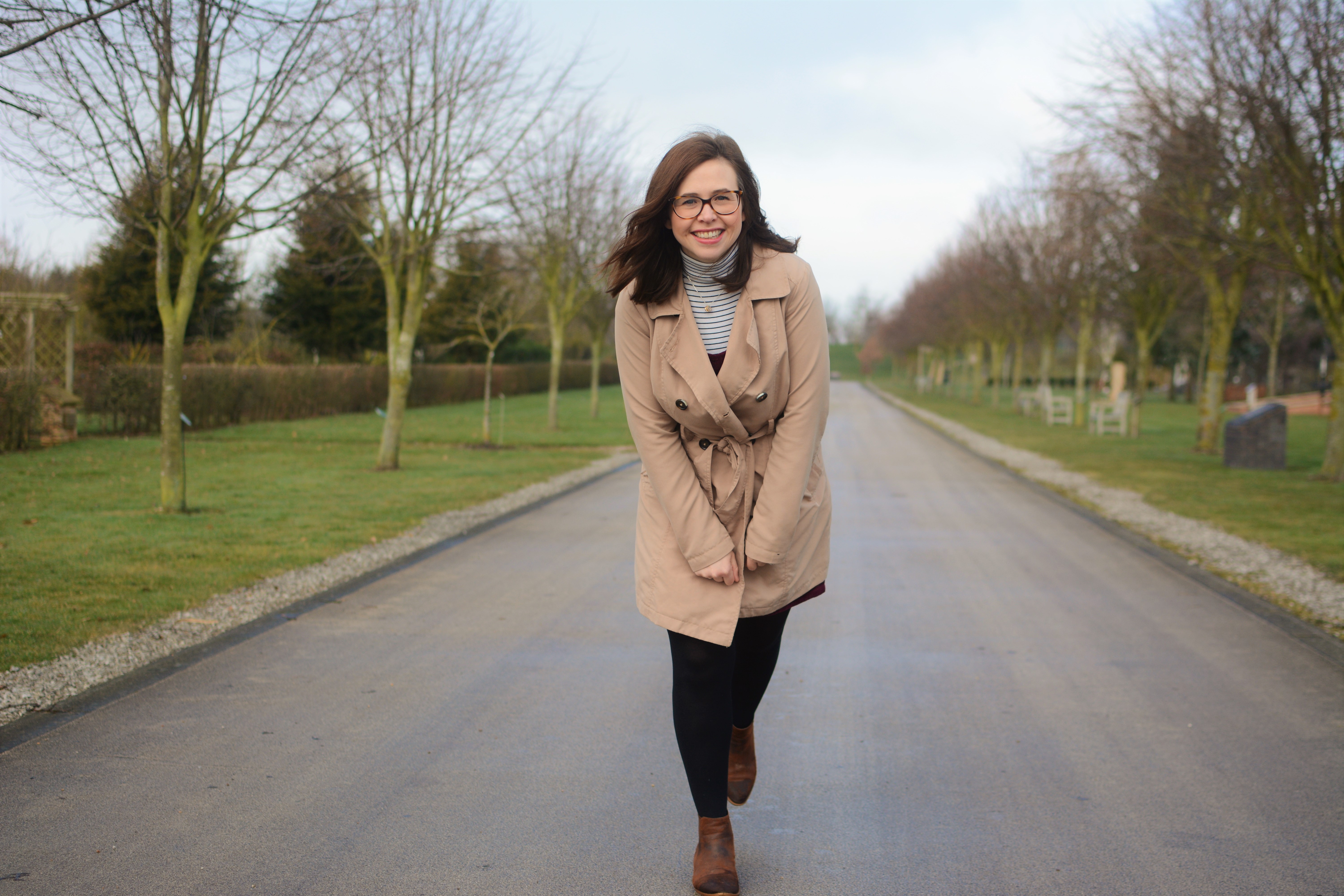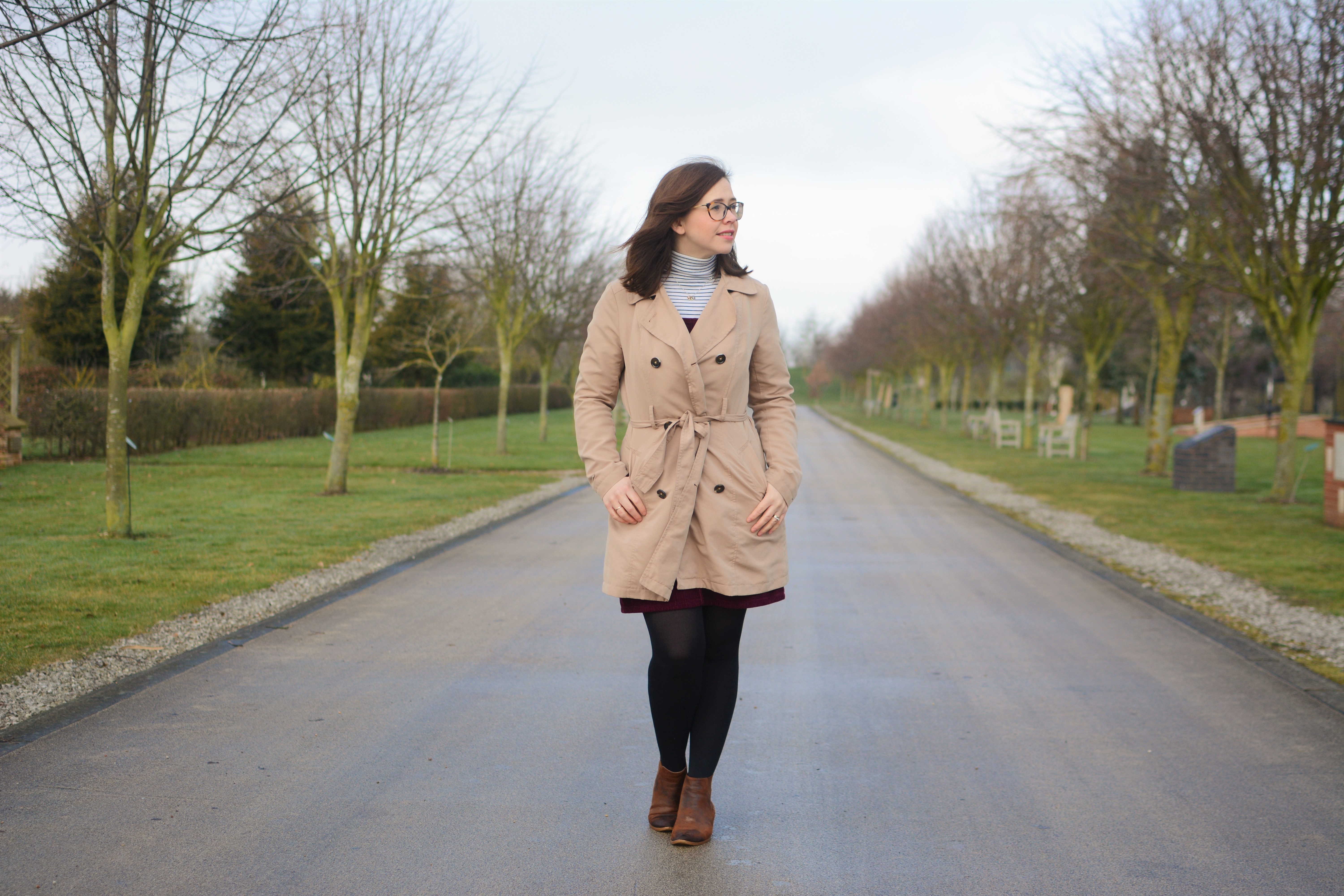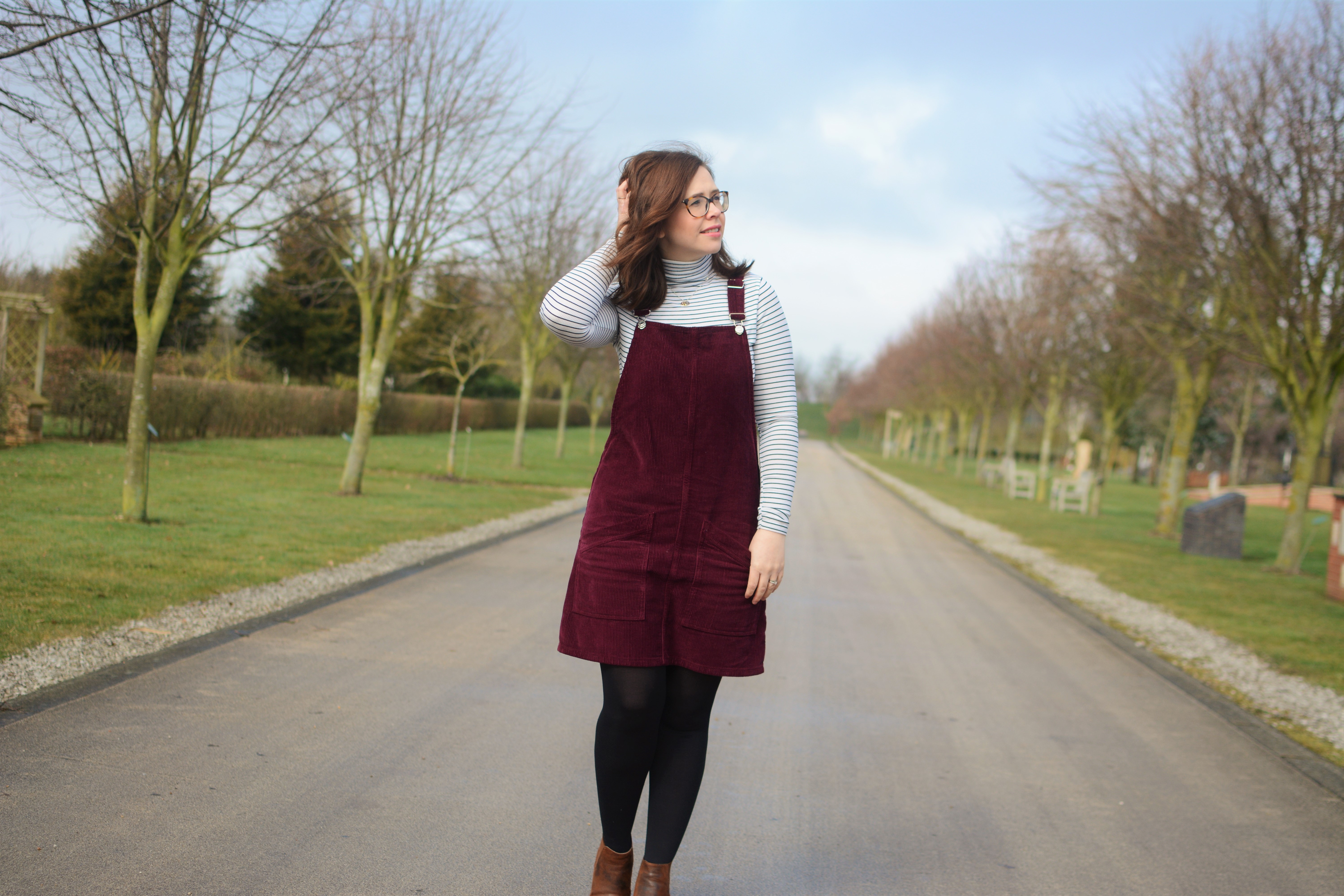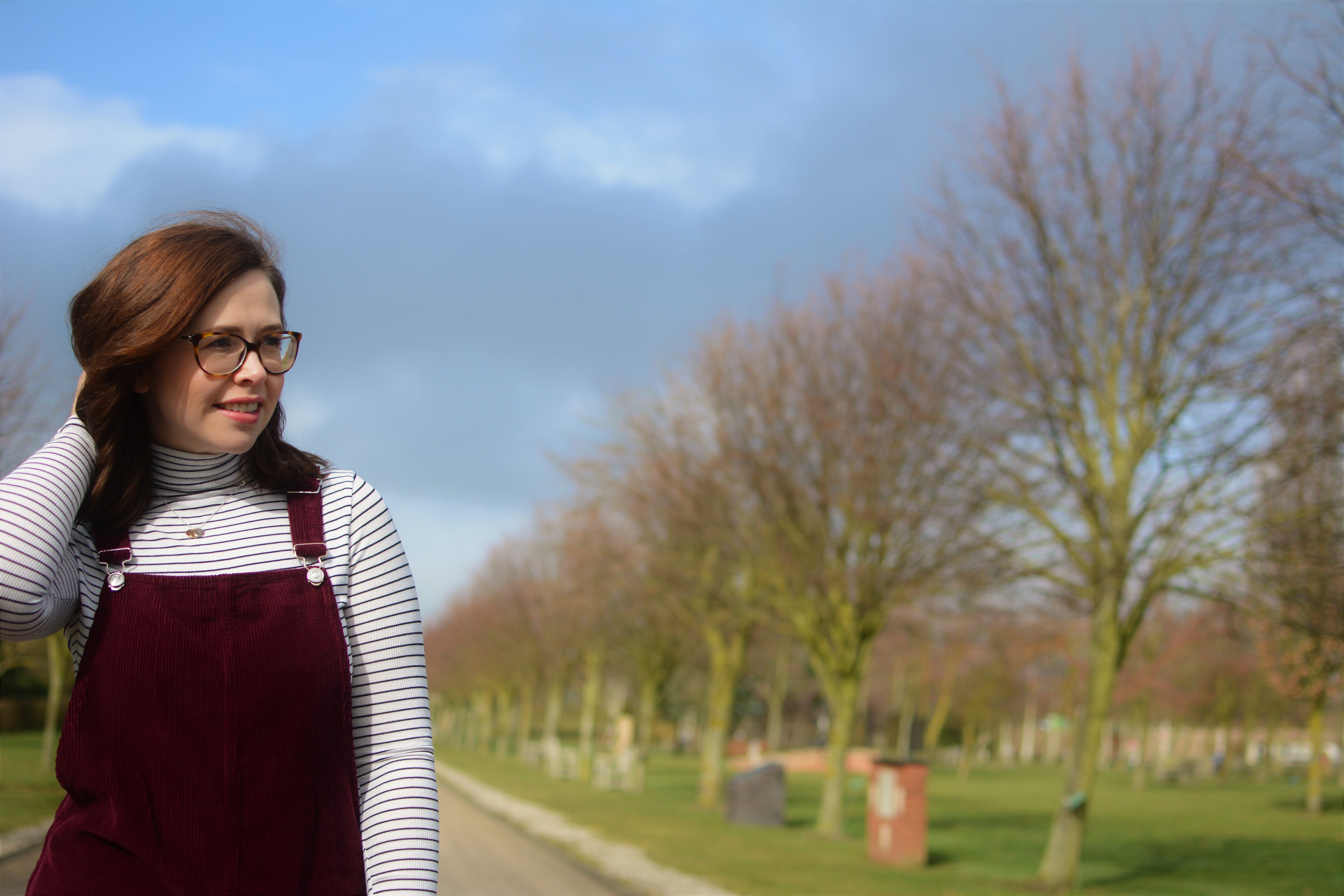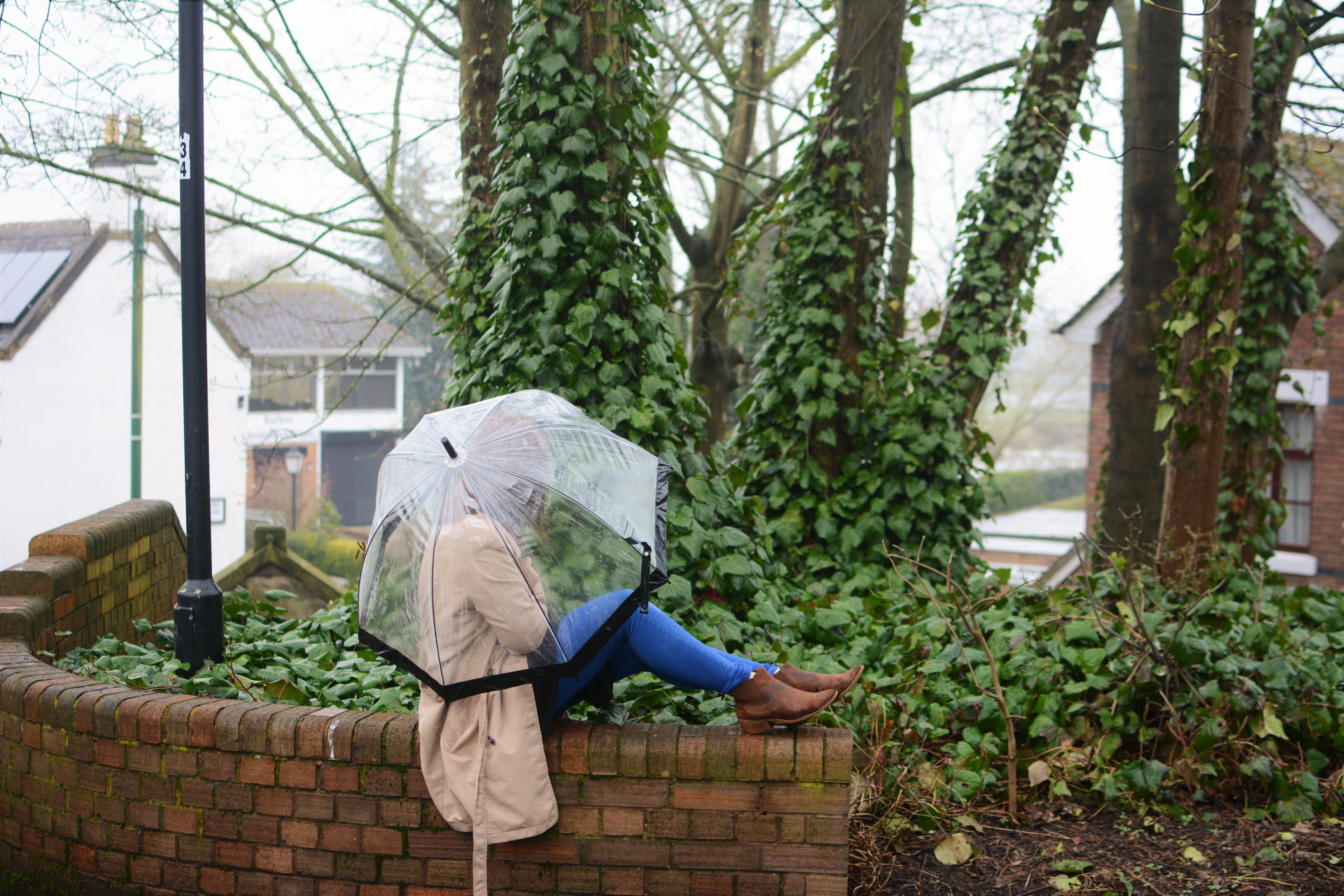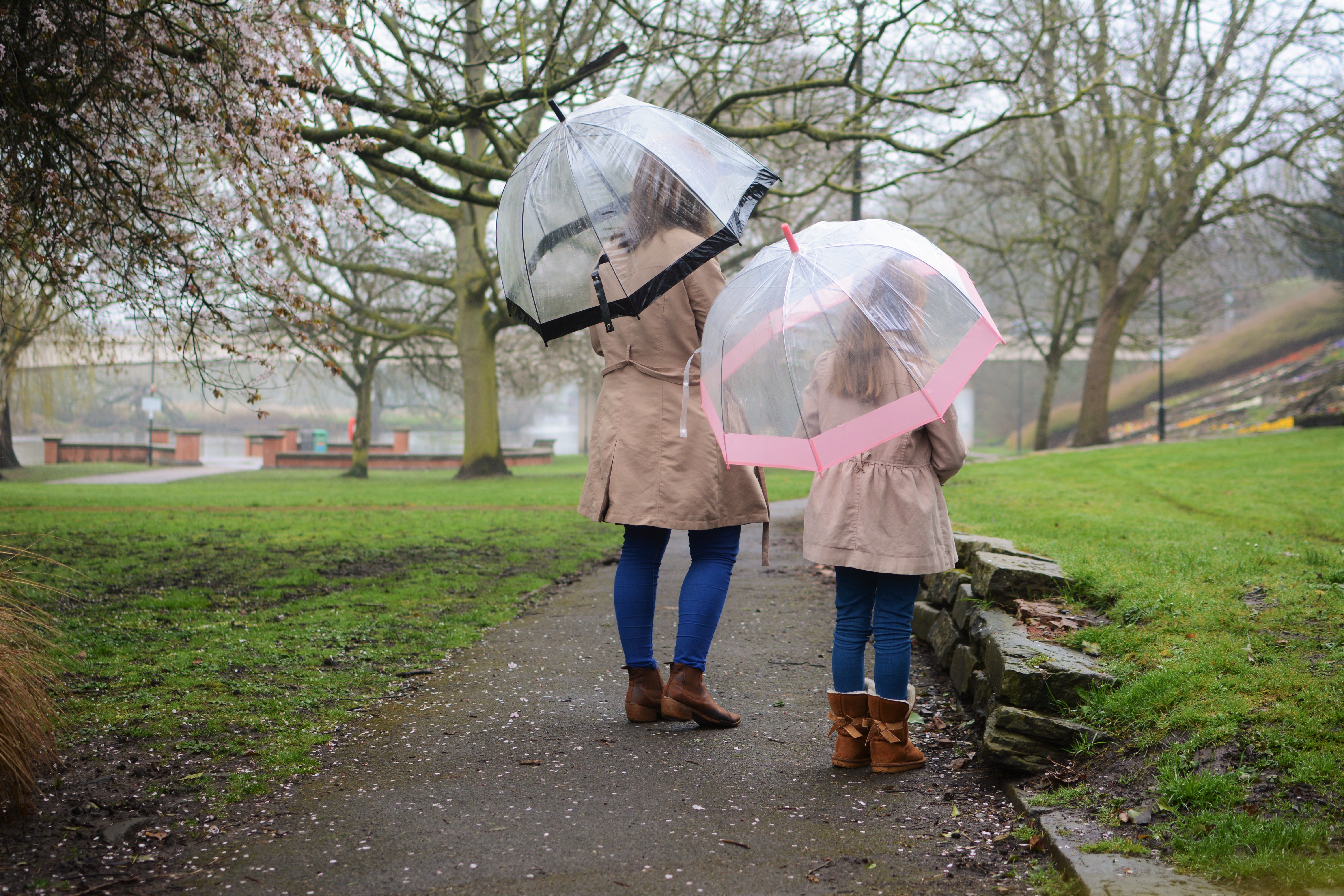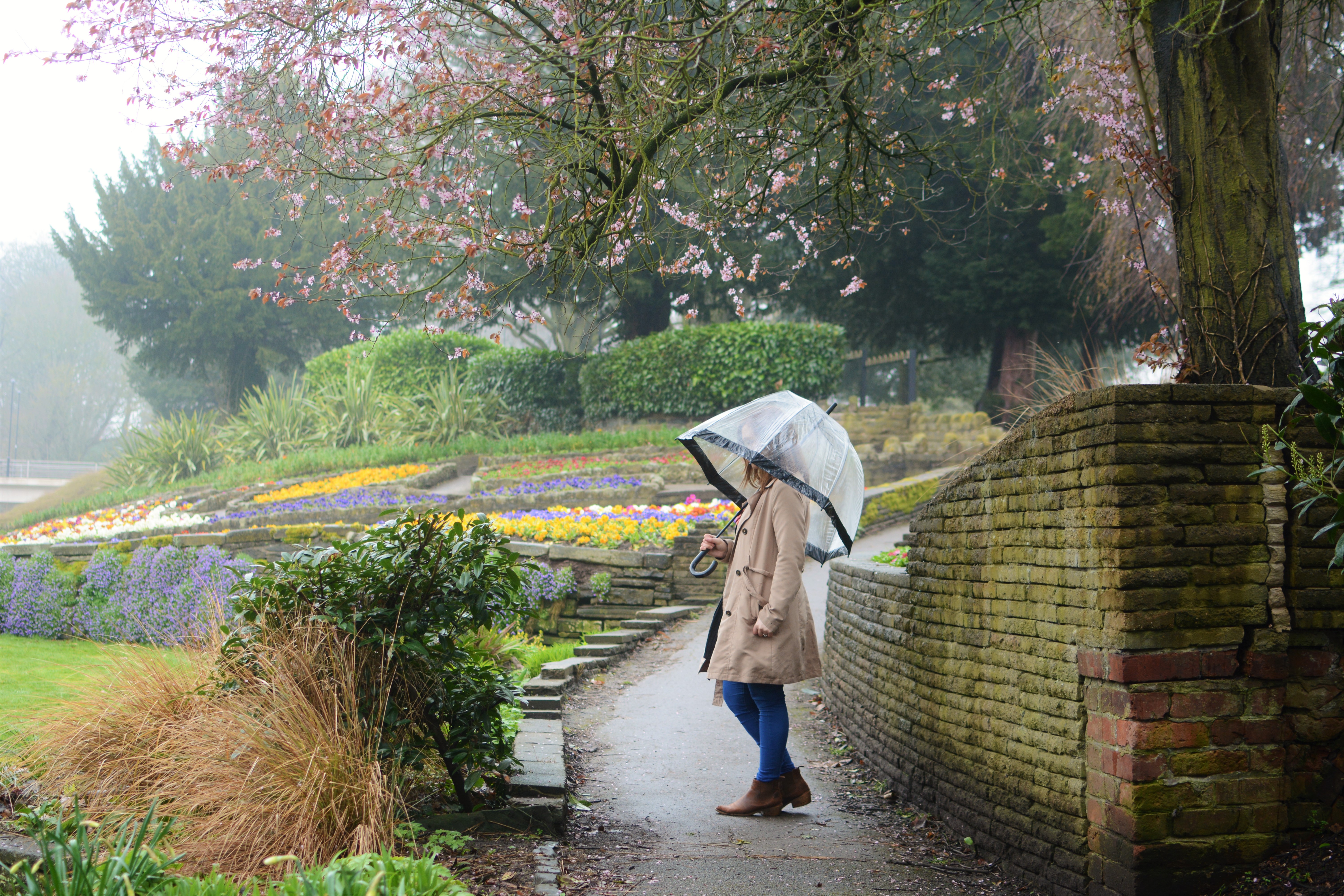 Wearing
Pinafore – Topshop
Polo neck striped top – H&M
Coat – Primark
Boots – New Look ('Vintage')
Black Tunic – Zara
Jeans – Primark
Glasses – Specsavers (I get asked about these alot)