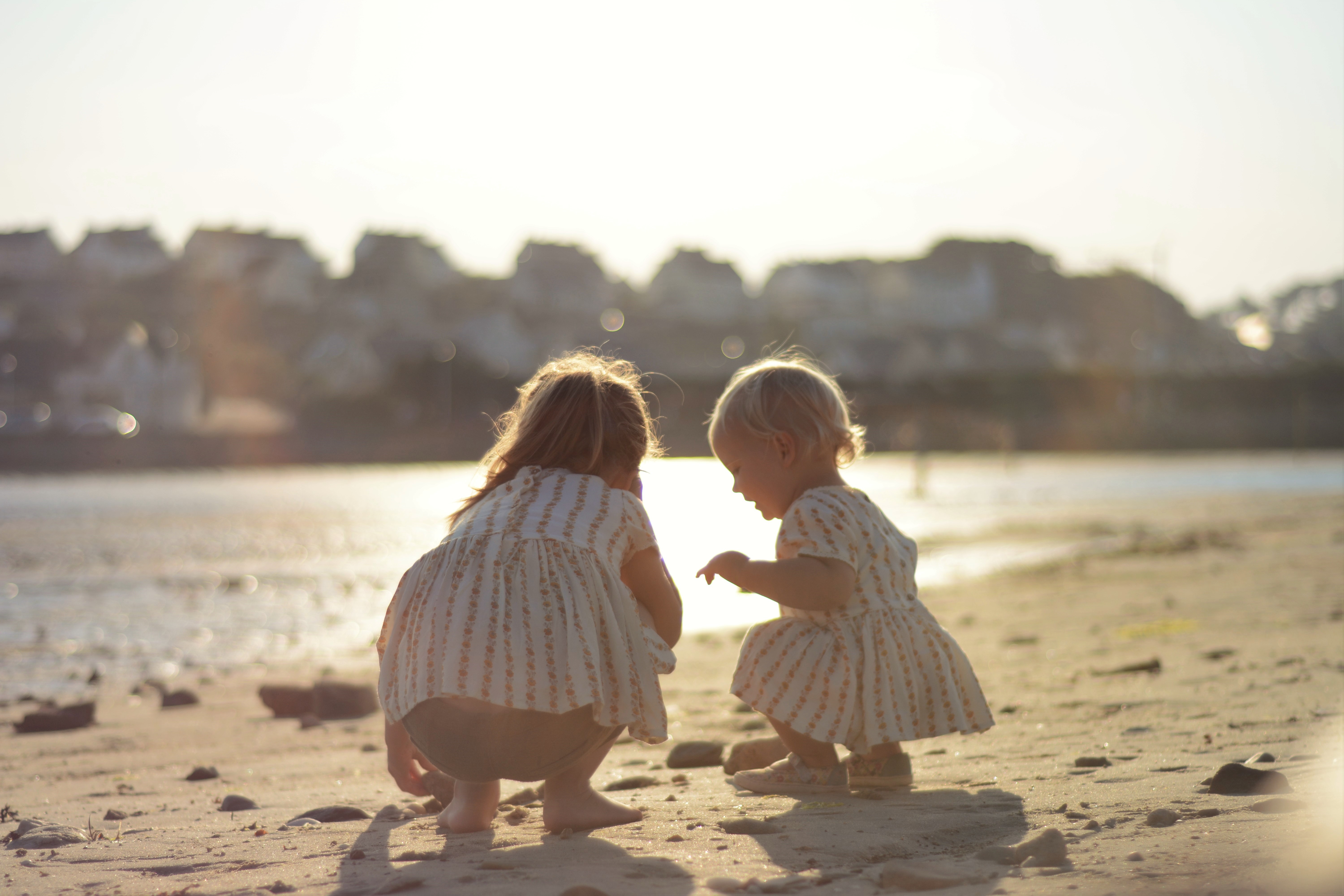 It seems hard to believe how much has happened in one short month. Since the last
siblings post
half has been spent still firmly in the grips of summer in France with endless time together, and the other half by stark contrast has seen the start of school once again and has meant much more time apart for my two sisters.
When I sit down to write these posts each month I always feel like I am stumped for words. I adore taking photo's and capturing the moments but I also love the detail you can convey in words, I love to read back over past posts, be reminded of the little things that I documented and marvel at the changes that you don't notice day by day. Yet I still sit here going over the last month and thinking what to write, and how their relationship looks now.
As corny as it sounds the reason for this is that each time I think about them, like really sit here, look at their bond, their relationship and how they adapt to each other; all I can think to write is how very proud they make me. I am proud of them as little people and proud to be their mummy. They have the most amazing and fierce bond that is growing every day and I feel privileged to be part of that.
Motherhood is incredibly tough sometimes and I am not painting a picture of perfection in the slightest (we all know there is no such thing) but there is no doubt that it is also amazingly intense. So intense that it sometimes actually physically hurts. I think of them, look at photos and feel like my heart might actually burst with love and pride.
The time over the summer holidays that they got to spend together has been completely priceless for all of us and has really cemented their relationship more than I could ever have imagined. They delight in each other's happiness and watching them together is truly magical.
I have noticed much more recently as Roma has developed in her language that they are each other's advocate too. Even though she speaks really well now there are odd occasions where I ask her to repeat herself or I just don't understand and Eva jumps in with what it was she was saying. And Roma returns with an adorable "Thank you Eva".
You can see in everything that Roma does that she idolises her sister and even when they are squabbling she still thinks she is the best person ever. She will join in to all of Eva's activities and loves nothing more than when ever reaches out a hand for her to hold. Eva, although sometimes finding her annoying and boring, still laughs at Roma all the time, she likes to pick her up and help her through this crazy life….on her terms of course.
They have definitely missed each other since school started again although Eva has been quick to settle back into the new but oh so familiar routine. I do think Roma might take a little bit longer before she doesn't see a space in the house or at the table where Eva should be though.
As usual I wanted to take some siblings shots so this weekend as Eddy went on a big bike ride my little ladies and I headed to the park. It was an ordinary day and an ordinary but lovely trip just by Eva's school. I do love them and can't believe when I look at them just how grown up they seem. Yet it wasn't until I came to write this post that I realised that not only have I got 100's of photo's of the two of them together already, but that half of this month was spent in France (it really feels like such a long time ago already). When I looked back I thought I couldn't NOT include these. So this month I have three separate sets of siblings shots to symbolise the changes and the fun they have had along the way.
This month has changed so much about my little ladies and I am sure each one to come will be the same. They may change but they will always be sisters and hopefully always be friends.
xx
These are from one day in France when we walked to a nearby town Saint Pol De Leon and past a beautiful garden area. I love the colourful captures here and their little excited faces. These two adored running around chasing each other, exploring the flowers and playing hide and seek. That was until a bee stinging incident with Eva but hey any outing with children always has the potential to go from the best day ever to the most worrying in a split second doesn't it?!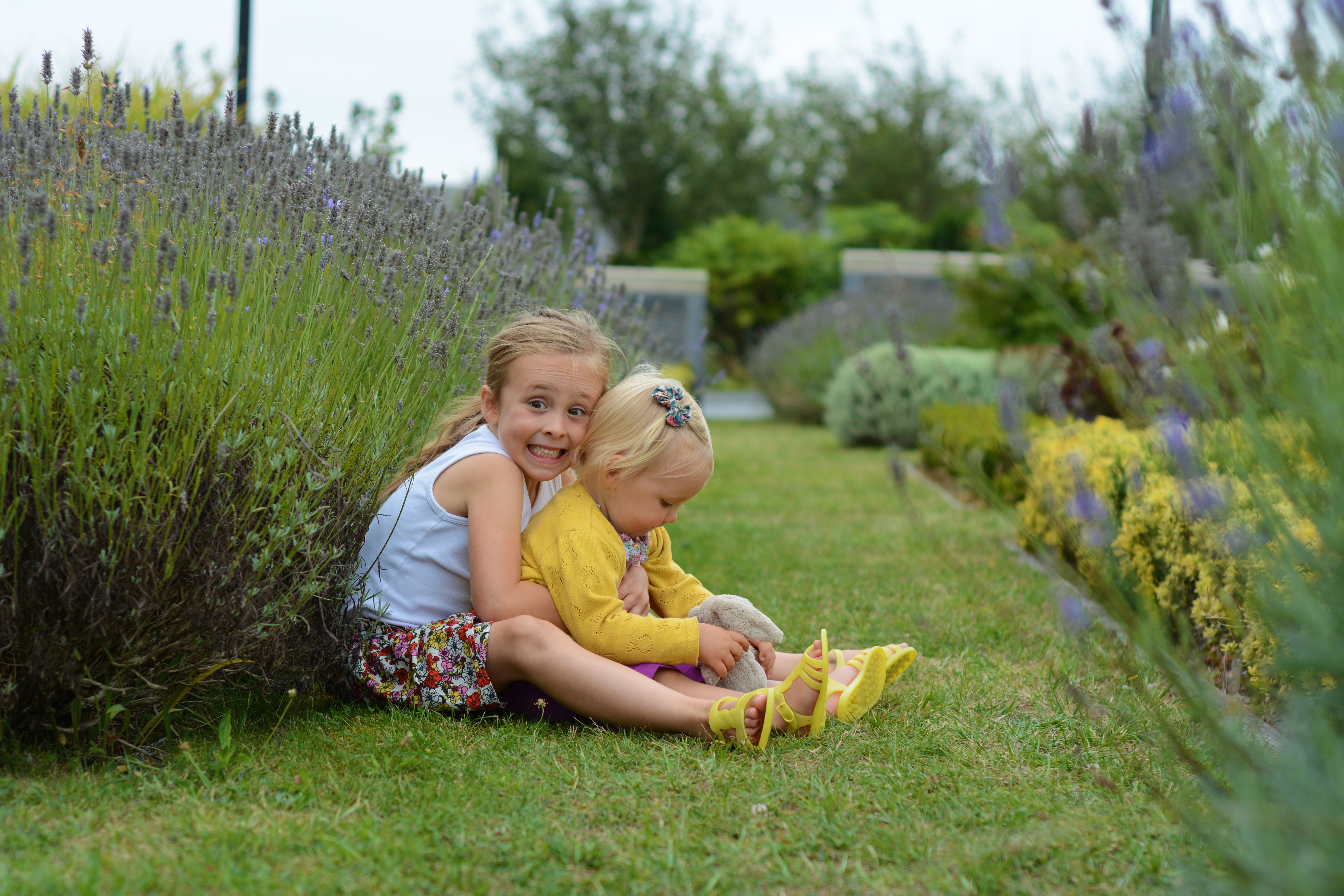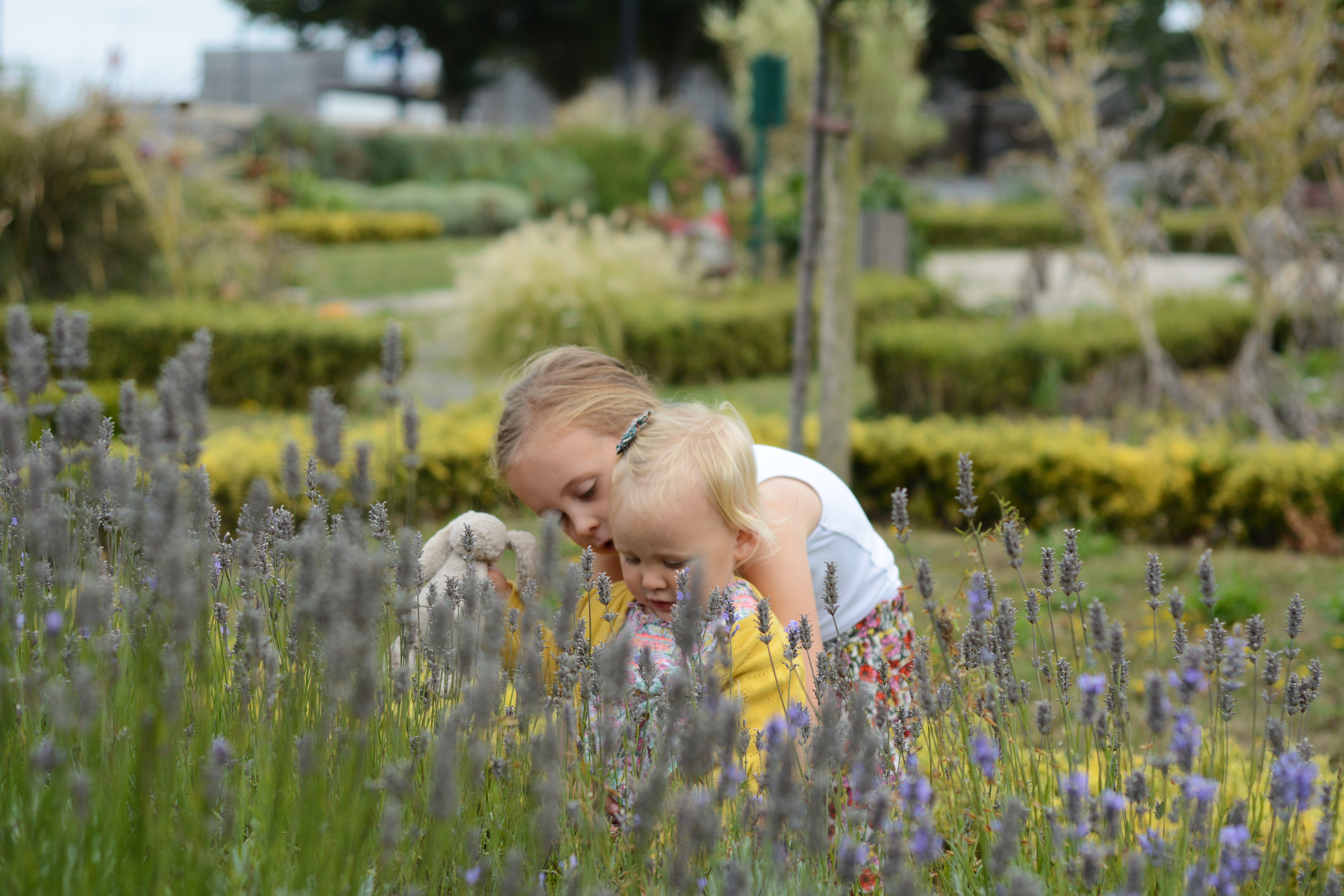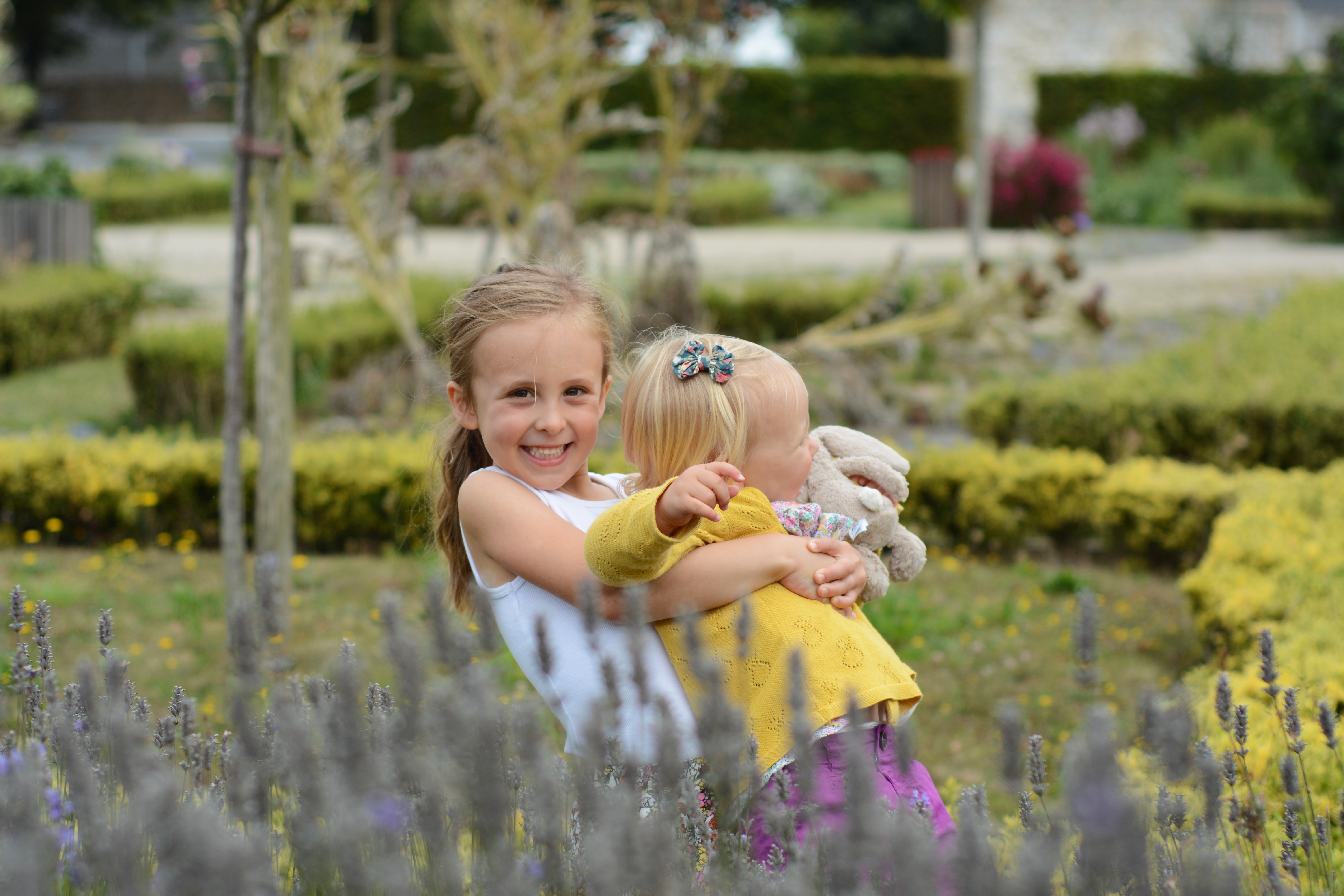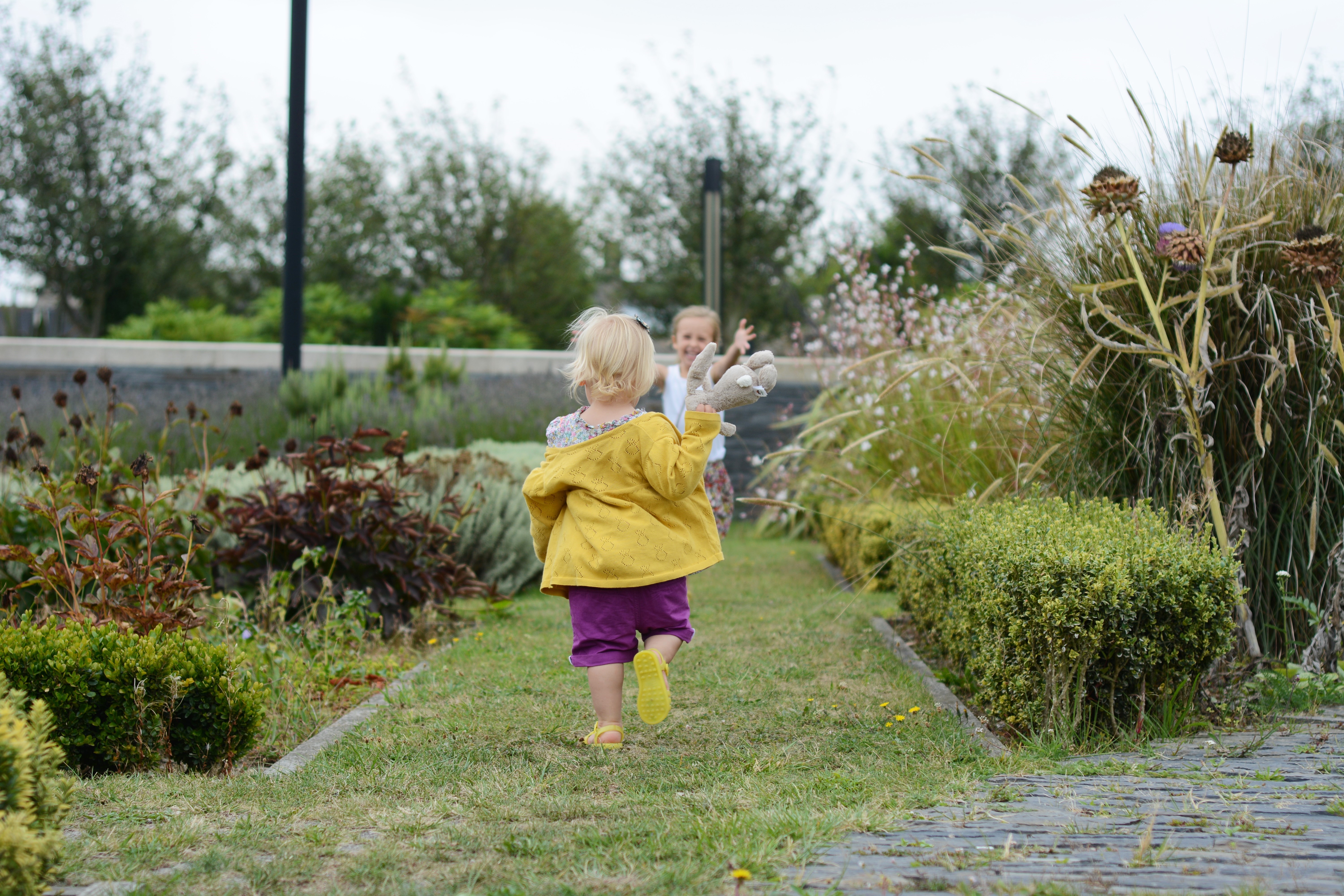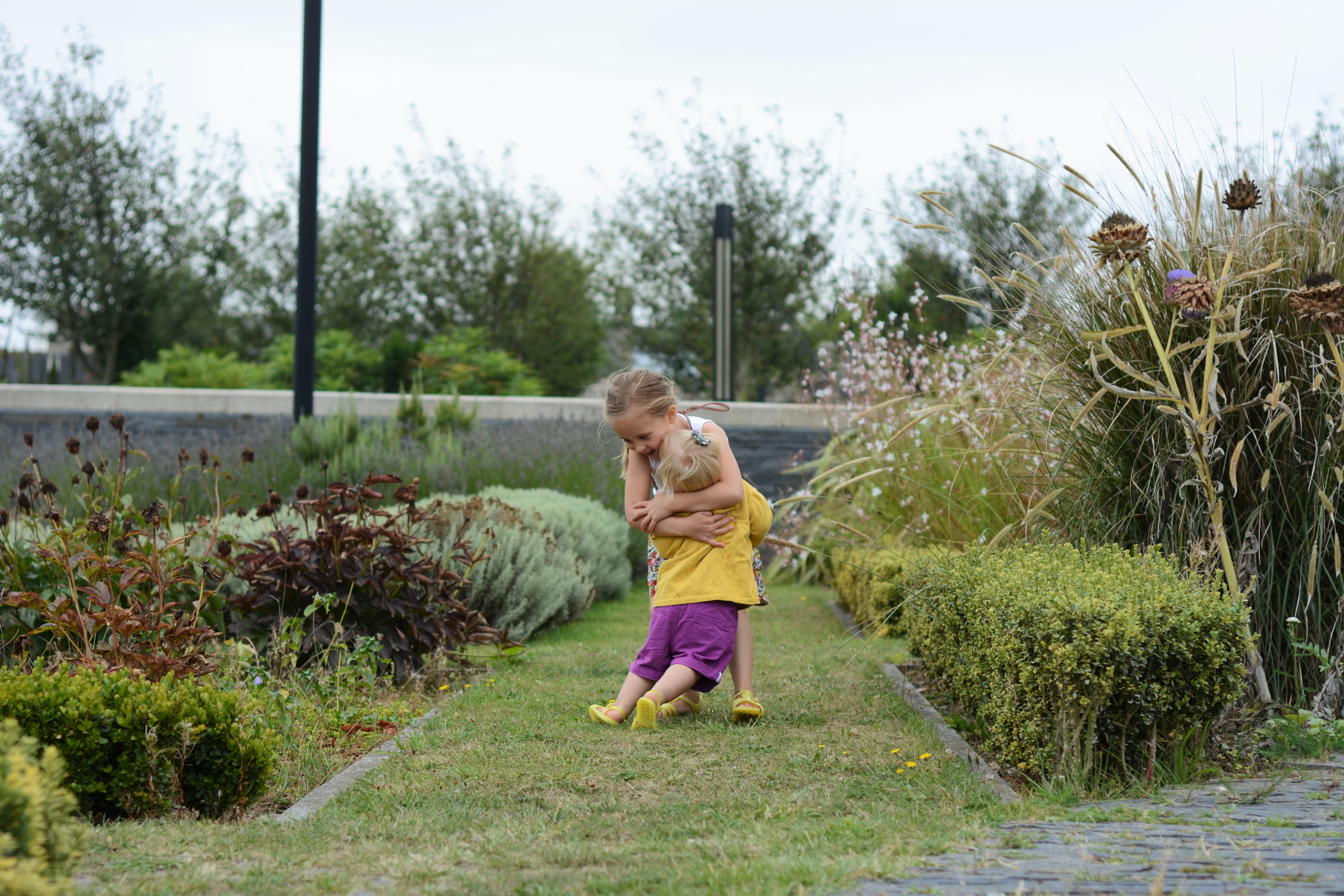 I absolutely adore these photos, one of the best things about being away was the chance to scrap bedtime every now and then and play on the beach at sunset. They skimmed stones, splashed in puddles and found tiny shells to show one another.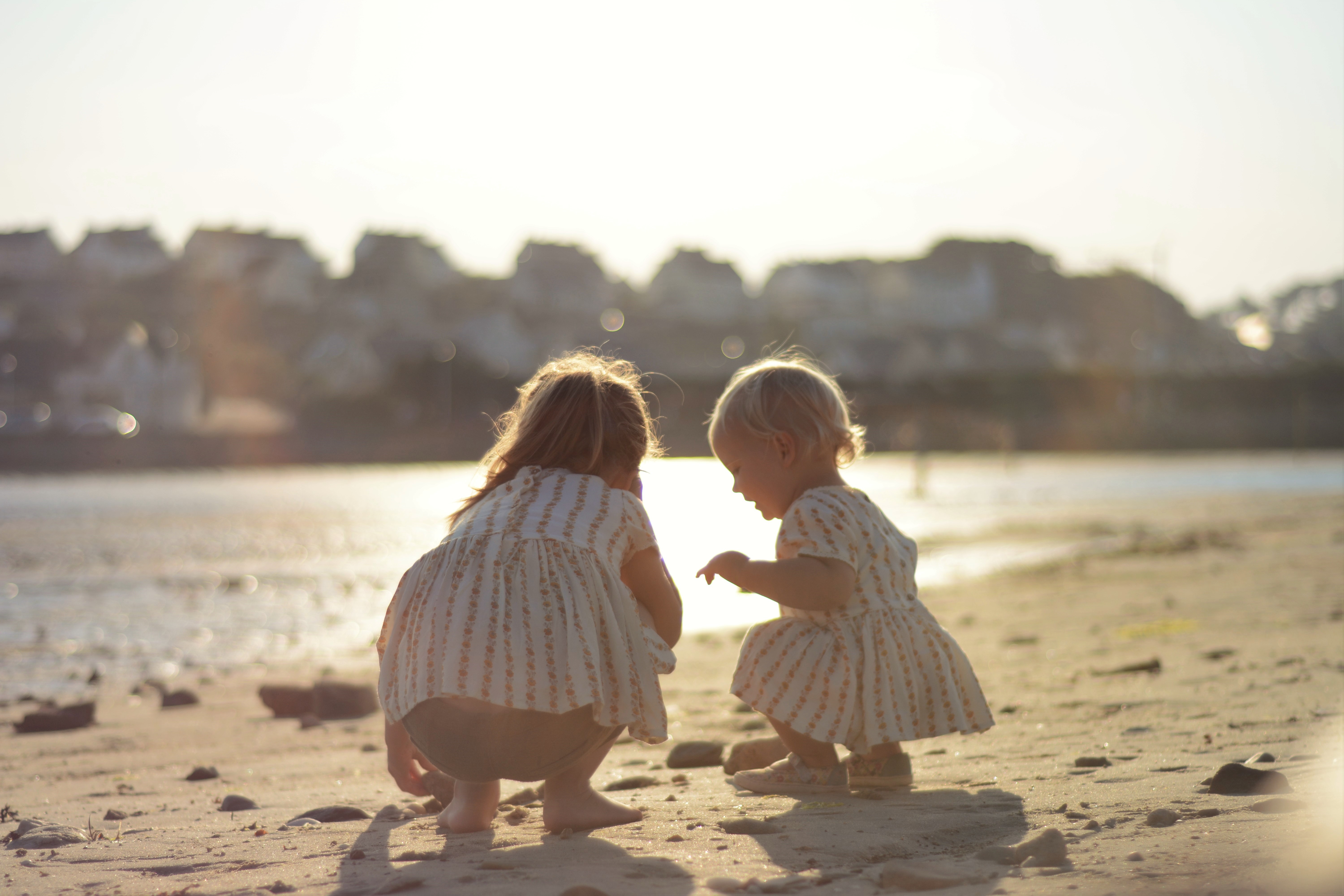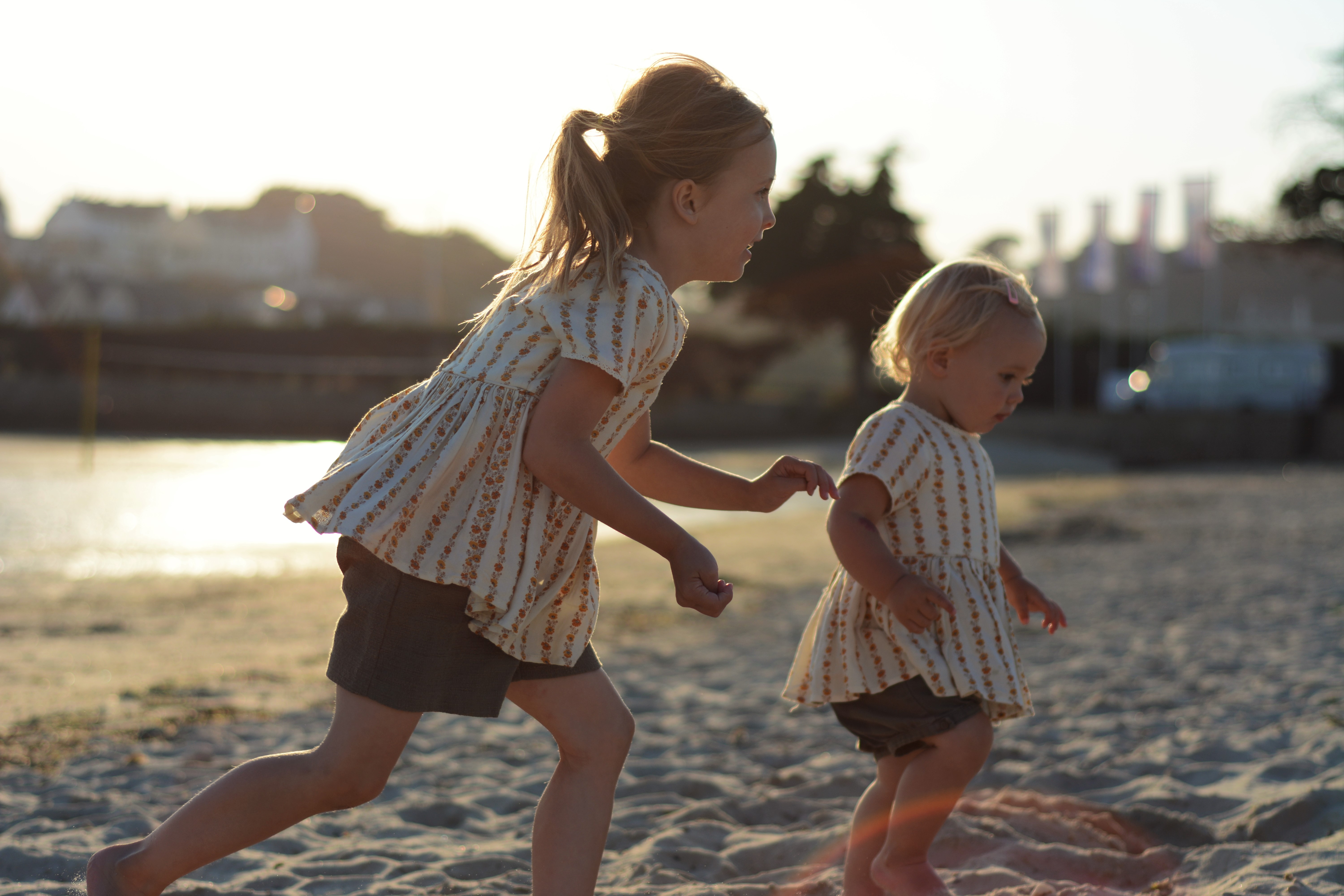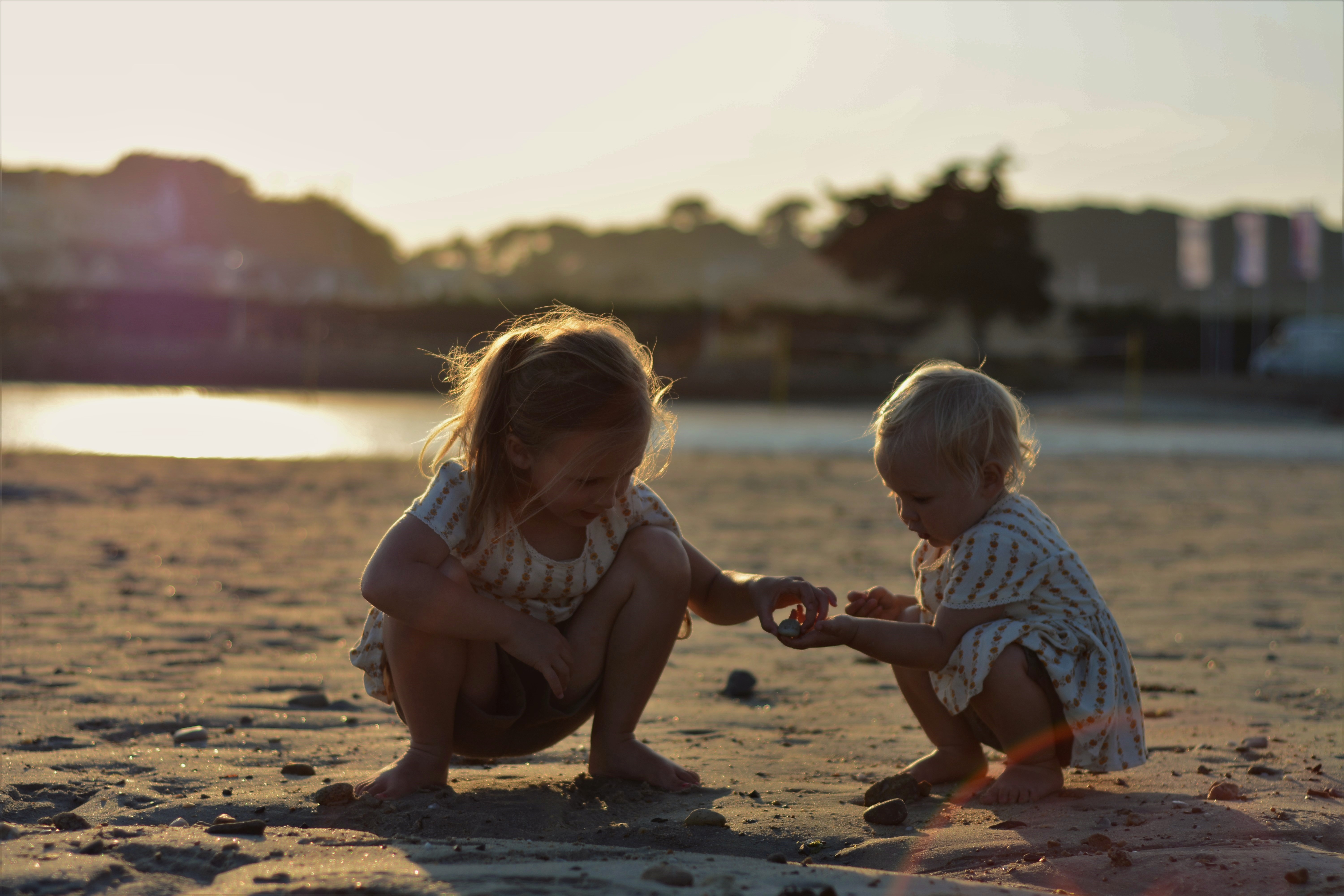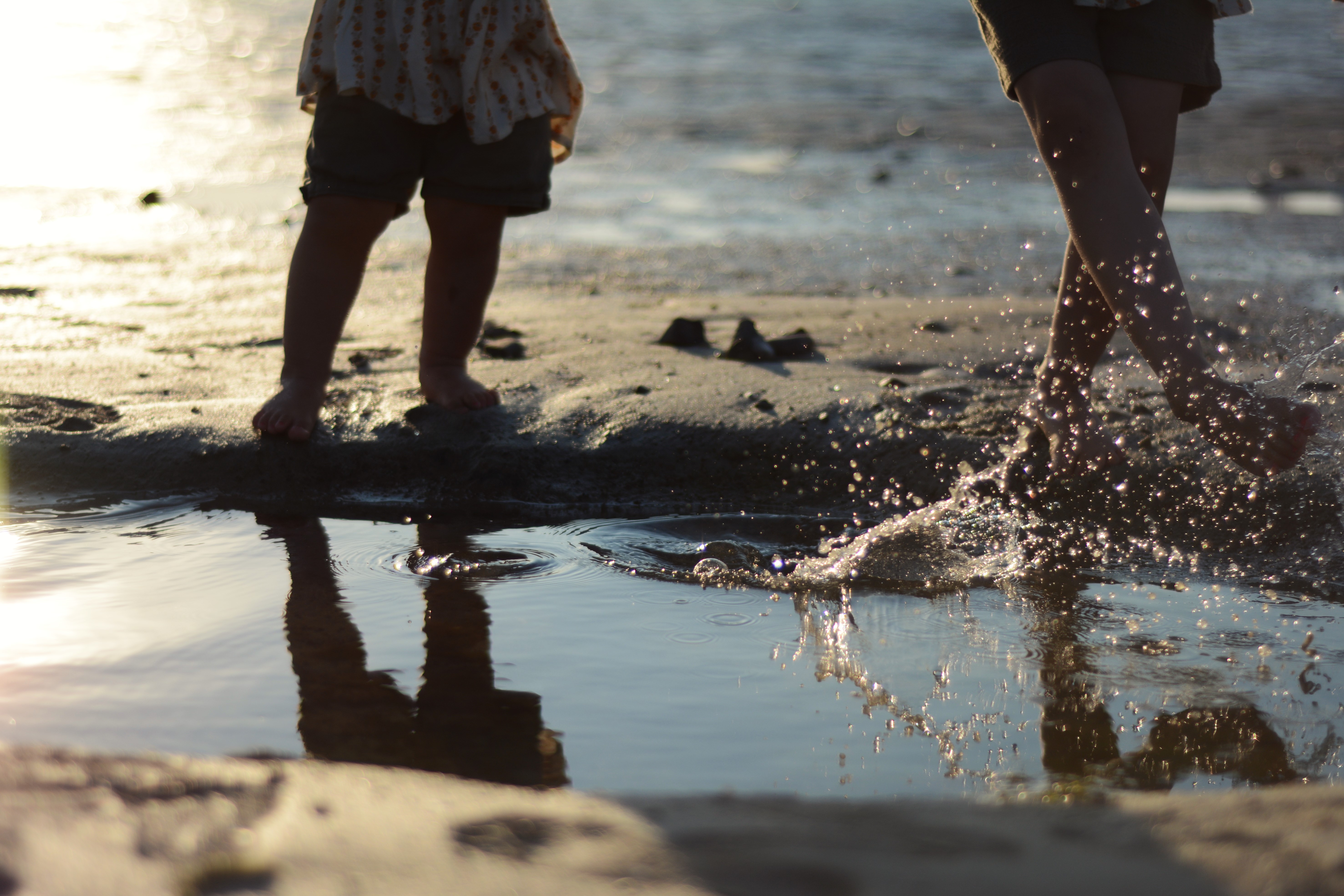 And finally an ordinary weekend day reunited after a few weeks of school. Even though we are home and they have less time together it doesn't stop us exploring. We went to the park, they looked for nature, went through the little woods to look at the horse on the neighbouring field and found crickets in the reeds. When you have a playmate every day is a possible adventure.