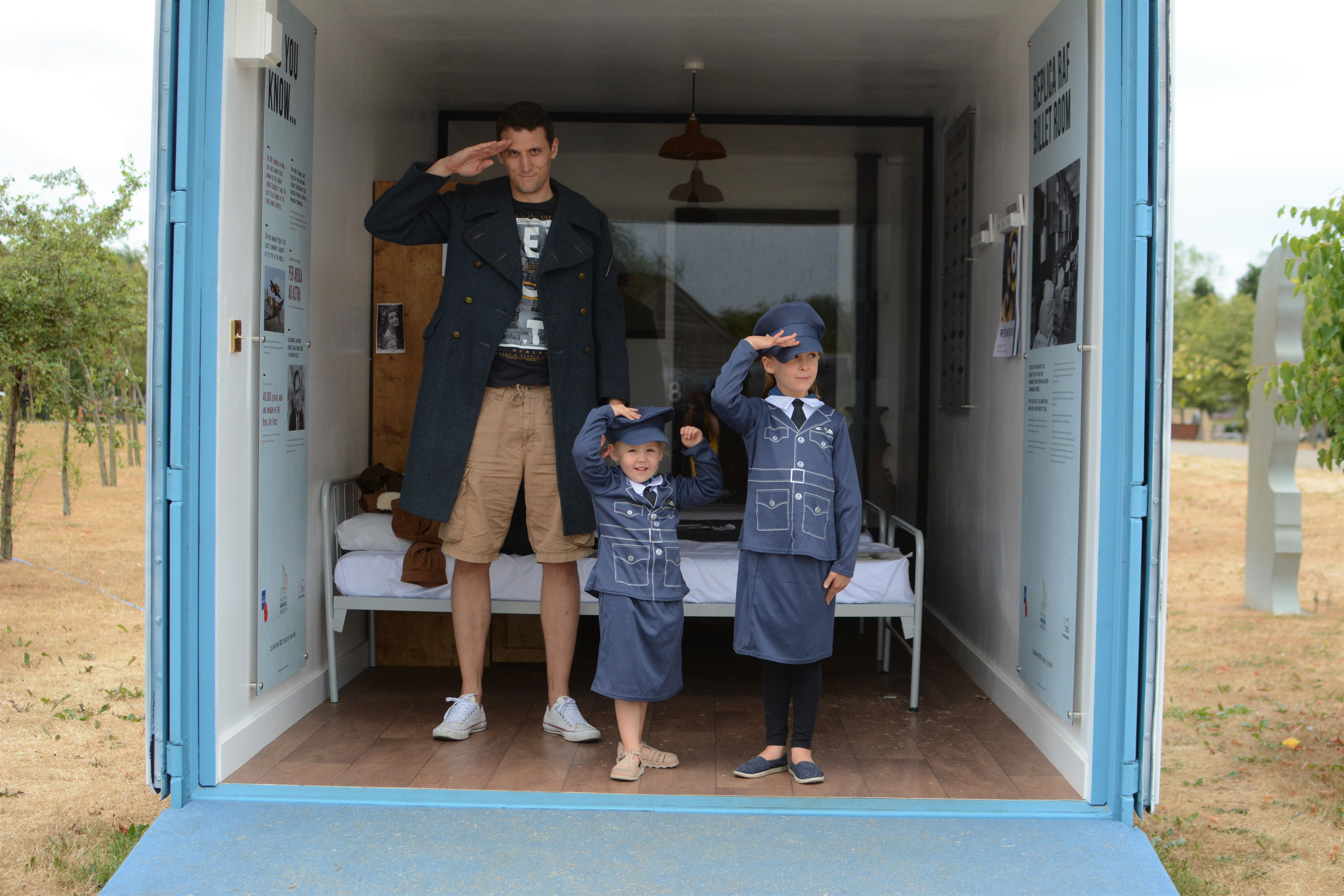 Ever since our very first visit to the National Memorial Arboretum just a year ago now it has become one of our all time favourite places to visit… and not just for the best flat white I have ever tasted in their coffee shop, although to be fair that is a massive plus and a big draw on a weekly basis! We have been all year round, seen the seasons change and taken so many different people too. We have attended Carols by candlelight (which was the most amazing Christmas experience ever and is now firmly a yearly tradition, so much so that I almost don't want to write it and keep the magic all to myself!) Taken many a 'Me and Mine' family photos in the stunning surroundings, namely the poppy fields when I made them all stand for photos even in the rain, and we have got involved in the plentiful activities they have to offer for children – and adults alike.
You see they have so many events going on throughout the year marking occasions and seasons with also a whole itinerary of holiday activities for children meaning that every single visit brings something new. I am pretty sure this place could never get old, at least not to us, yet!
Today we went to see the RAF 100 exhibits and celebrations of 100 years since the formation of the Royal Air Force, specifically though, the spitfire they have to look at. Roma was so excited and ran with gusto all the way down to where it was (having been told where to find it by the ever friendly and helpful staff as we arrived) and proceeded to shout "I found it I found it" at the top of her voice like it was some rare small hidden treasure rather than the huge aircraft in plain sight! You have to love the infectious joy of a three year old.
Yet again we were surprised with how much and how immersive the activities were. Not only do they have costumed interpreters at the weekends by the spitfire and flag painting for all but they have two war room containers full of information through from now until November. One is a billet room where you can get ready for inspection by making the beds and dressing up, the other a command and operations room complete with maps and communication equipment of the time. It was enough to really allow the children to learn and show interest in what everything was. Even down to a telephone and type writer which I don't think they've ever seen before. It was humbling to see how excited they were to watch that one letter stamp on a piece of crisp white paper with the accompanying distinctive click. A far cry from a smart phone and a laptop that's for sure.
It is amazing what peaks childrens interest when you just give them the incestive and opportunity, you open those lines of communications and suddenly the questions come flooding out as they want to know all about history and the world today, and we all know that the best way to learn is to be fully immersed and engaged.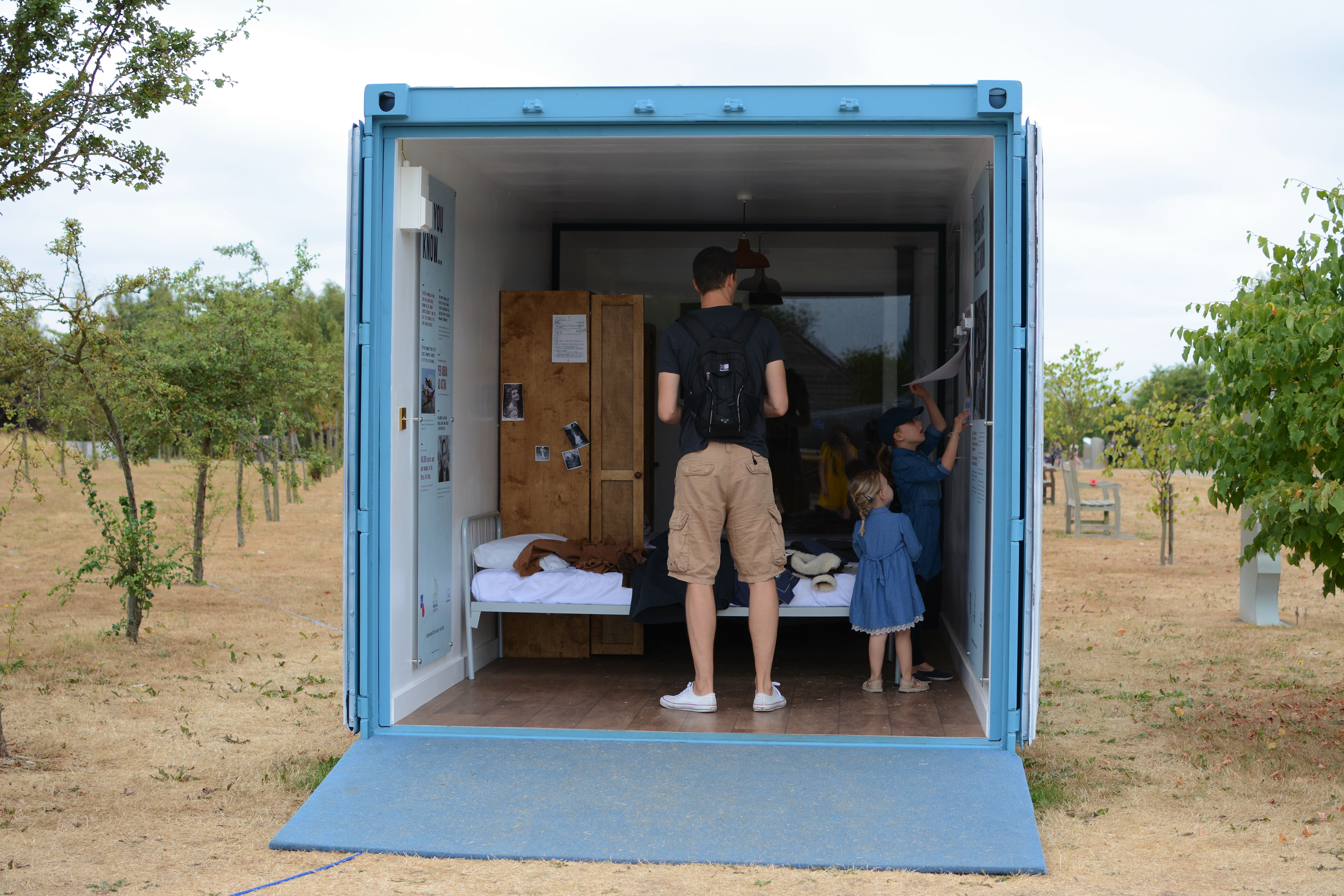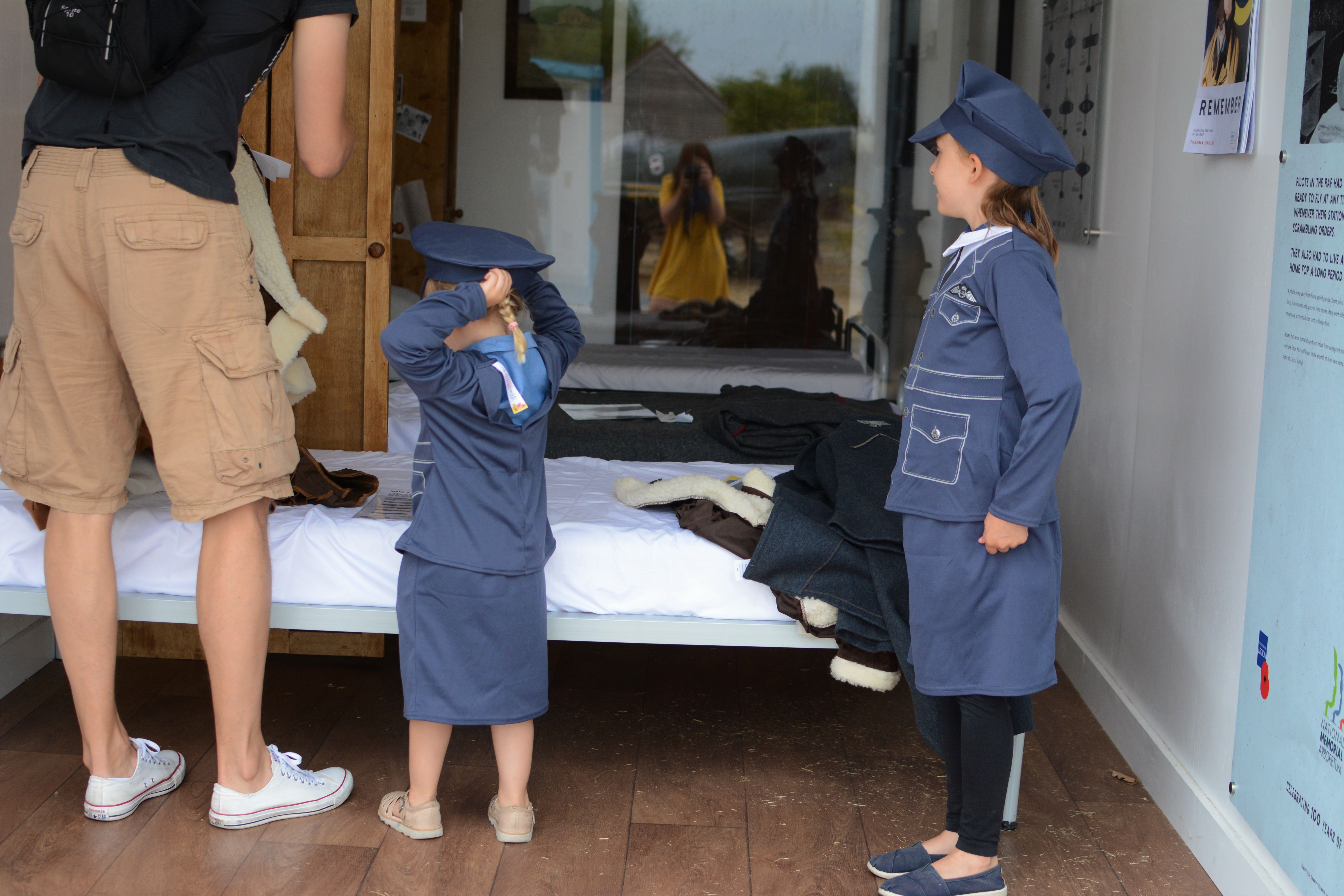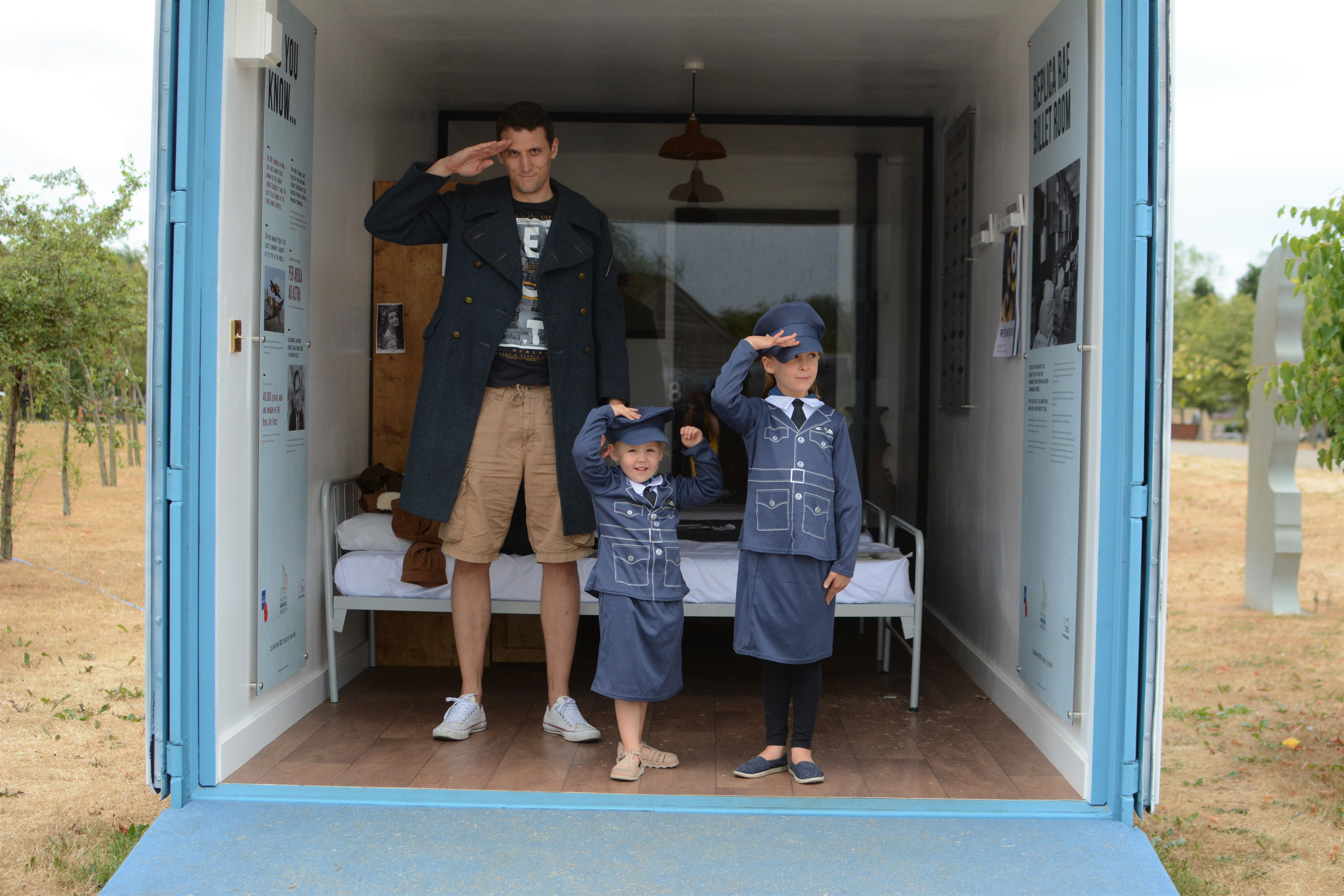 Cutest pilots ever…and Eddy!
Eva was so so excited to look just like Amelia Earhart. I know there are four very similar photos here but it sums up the difference in my girls personalities so well. They both want to dress up, they both spot the land train of visitors going around the site, one waves proudly and the other waves meekly before getting all embarrassed and heads back inside whilst the littlest tries to follow but can't resist waving as she goes like she has a train full of fans!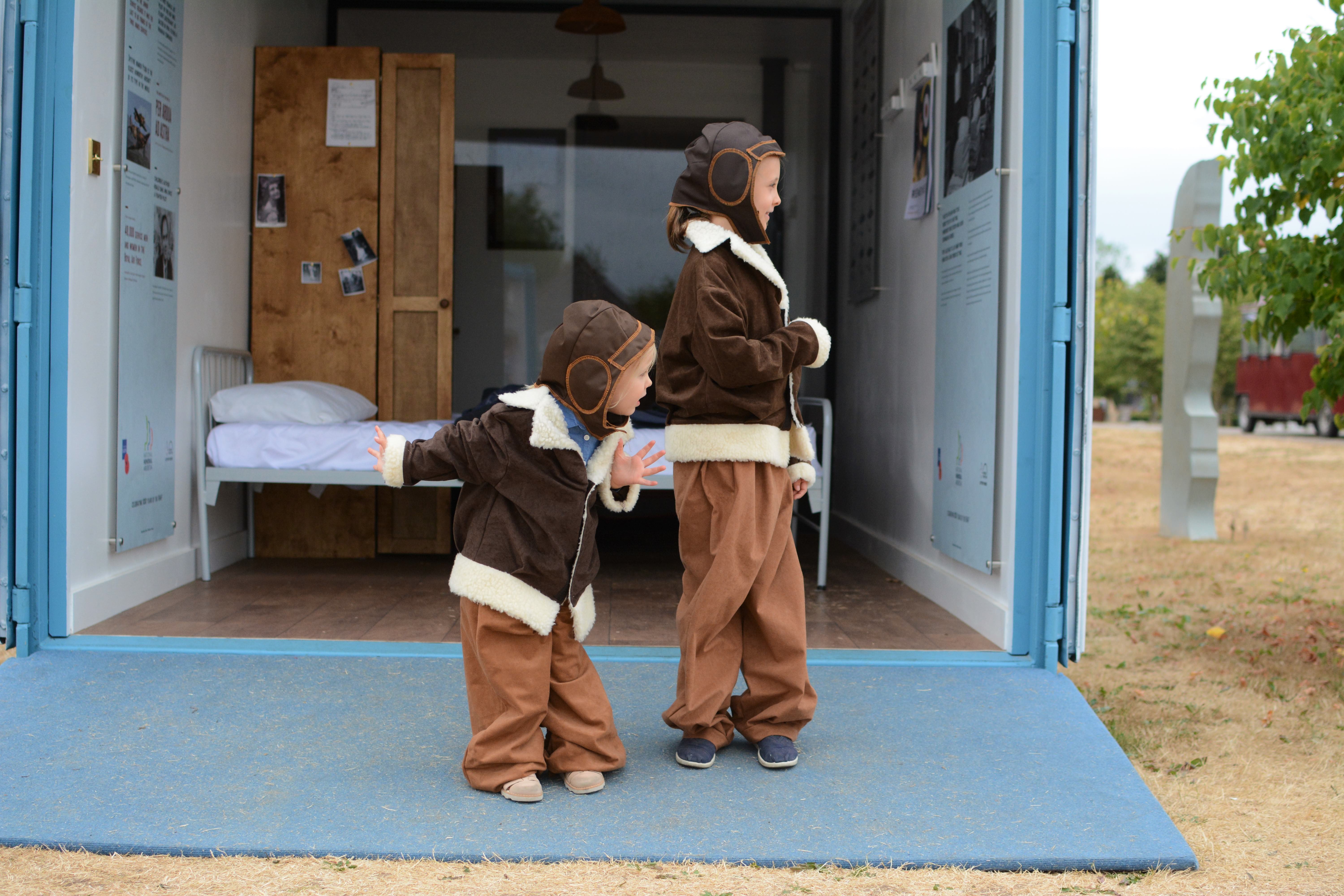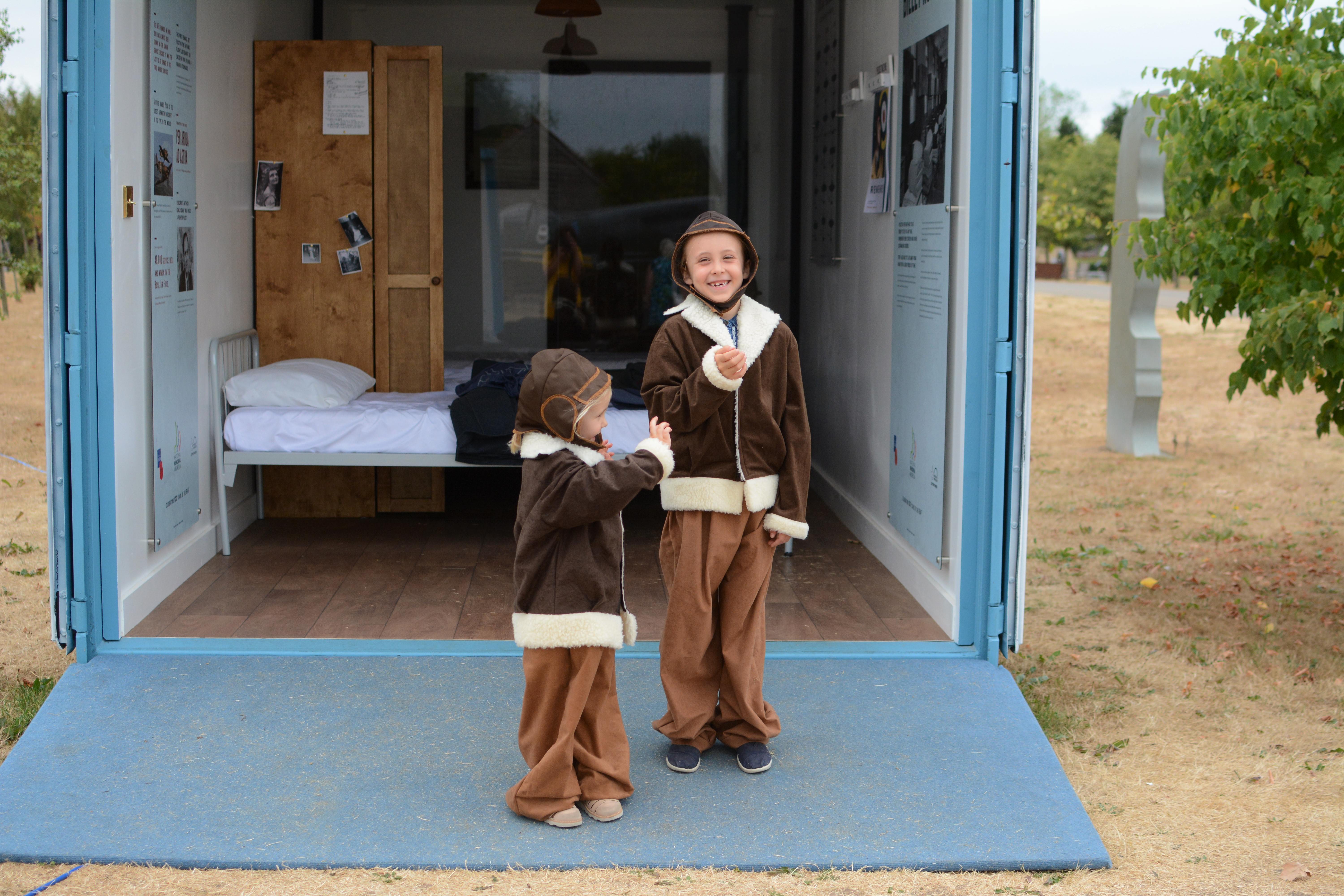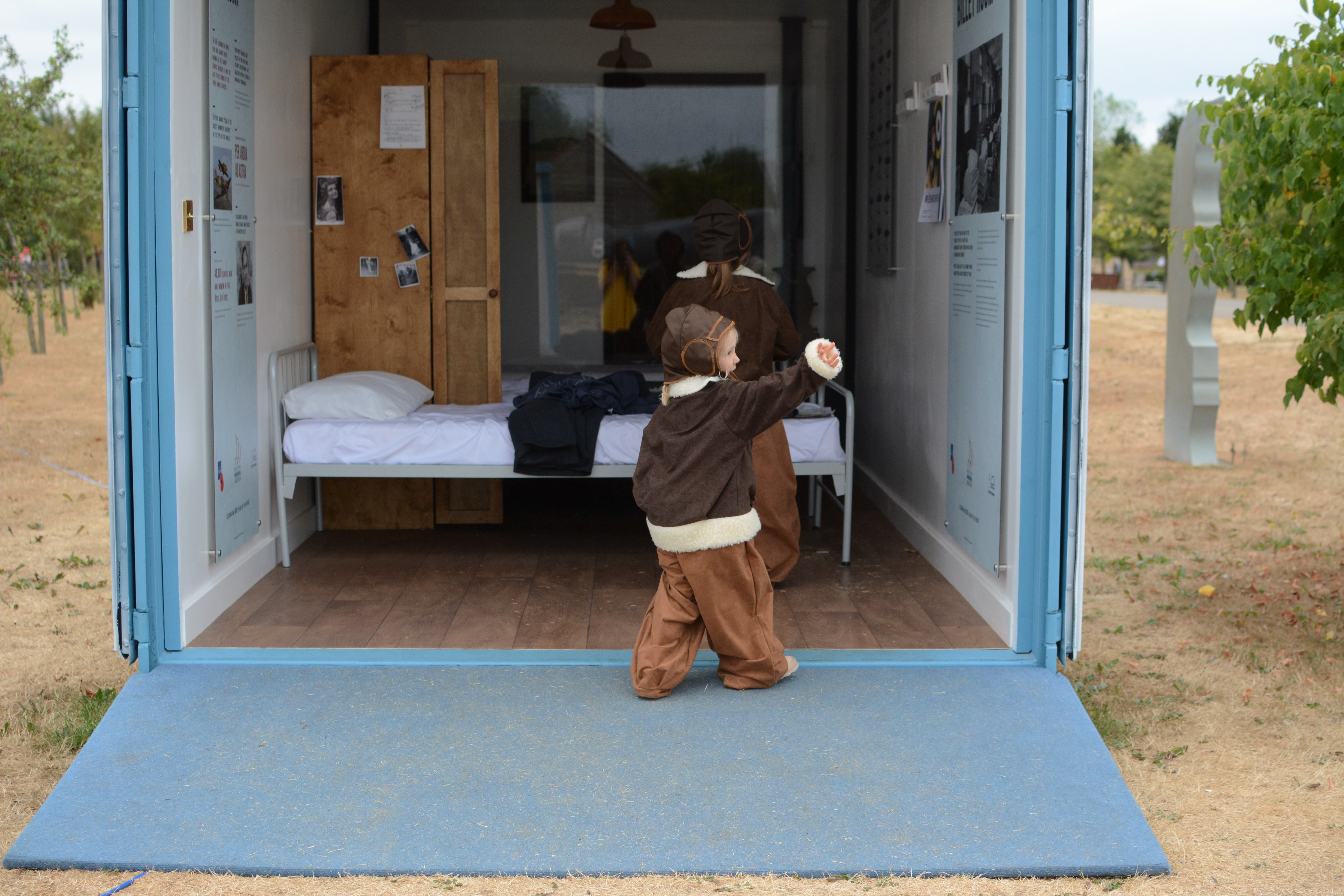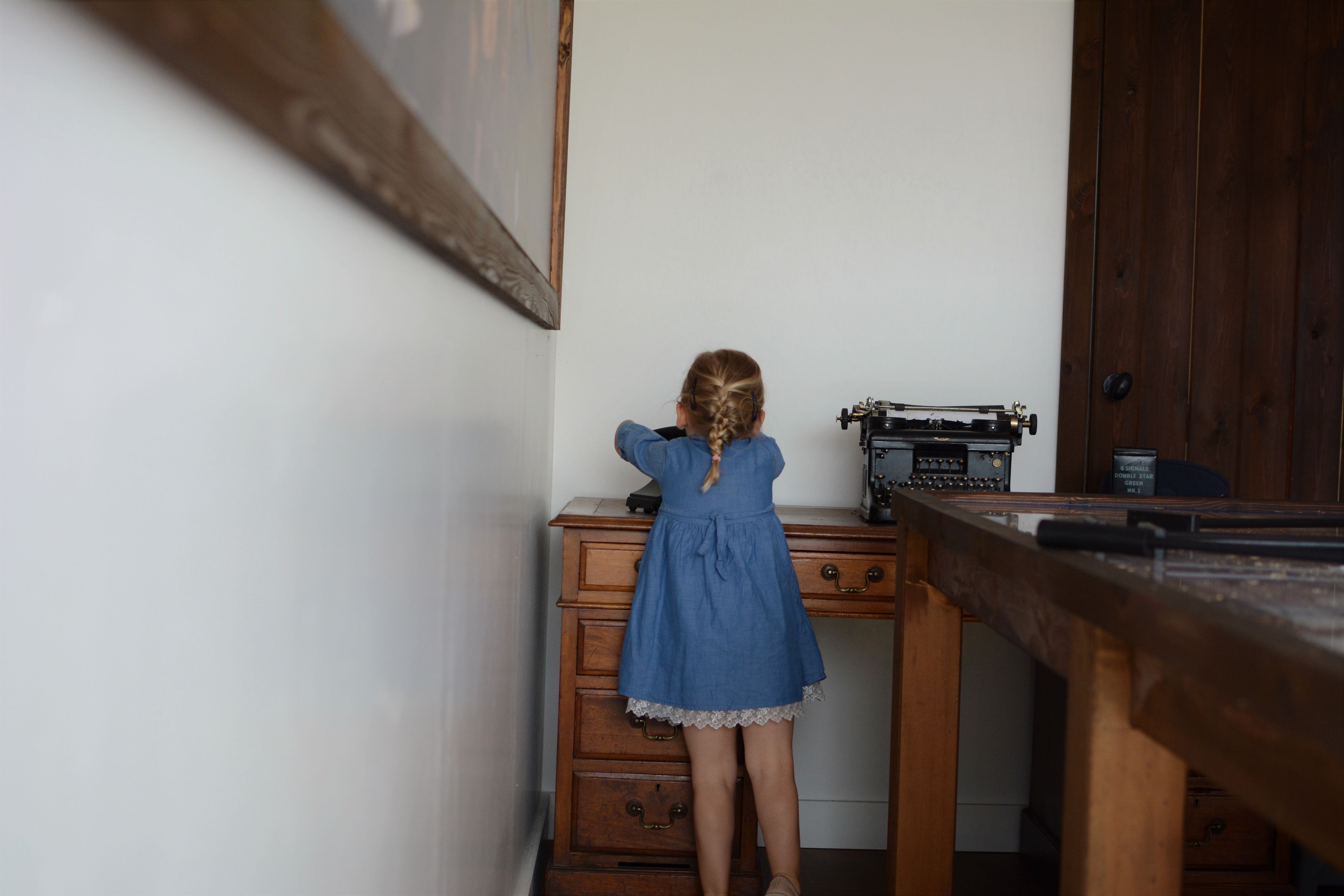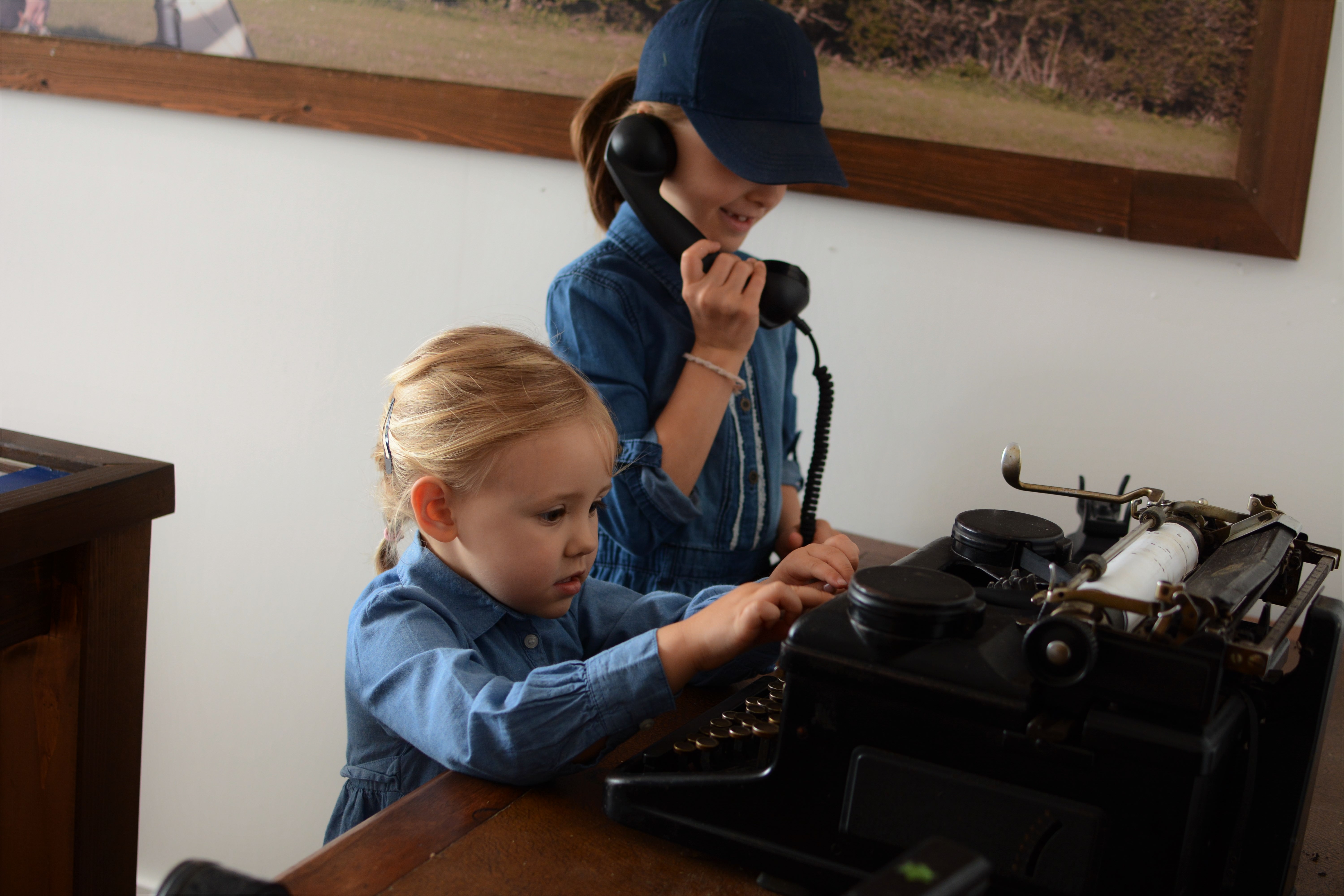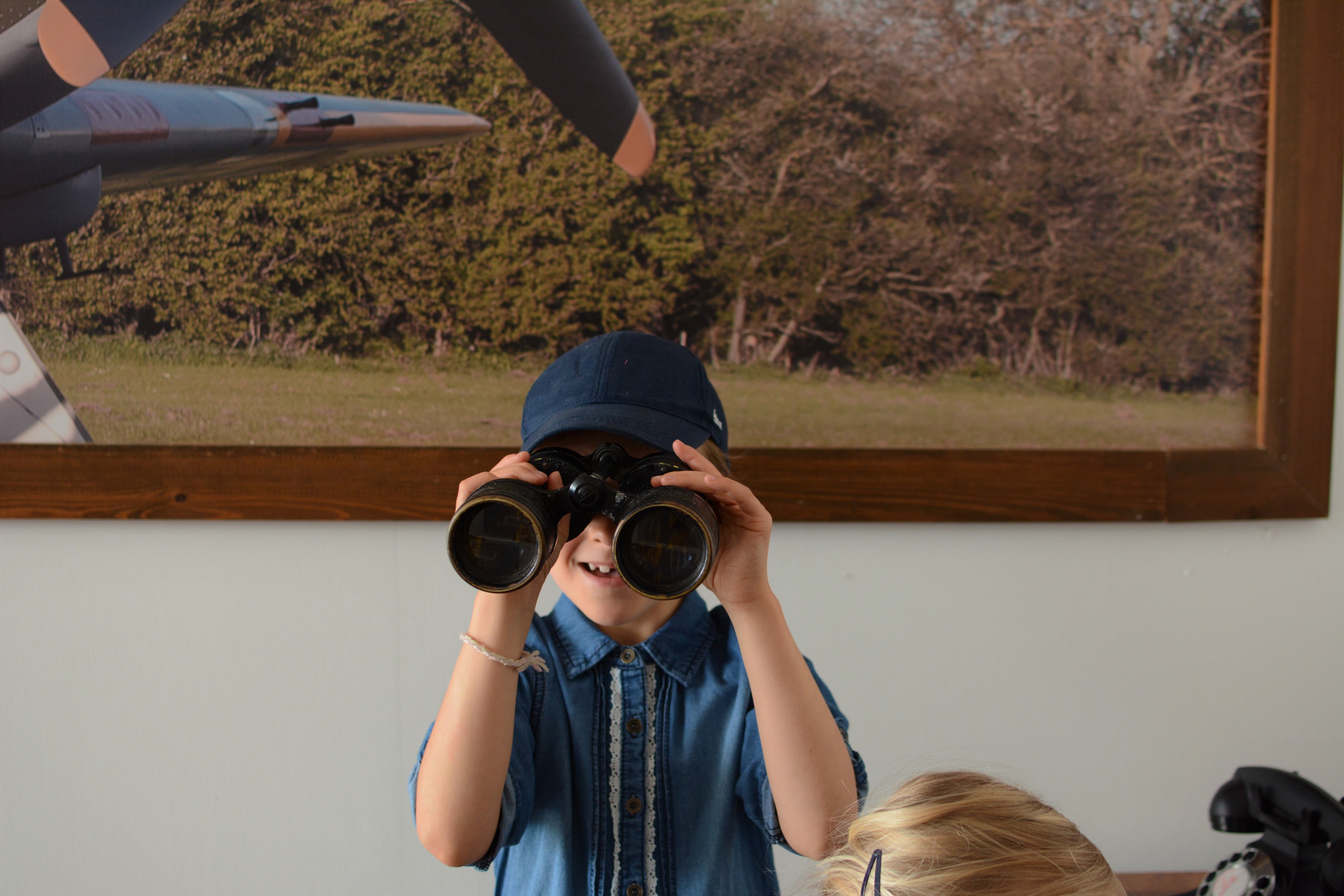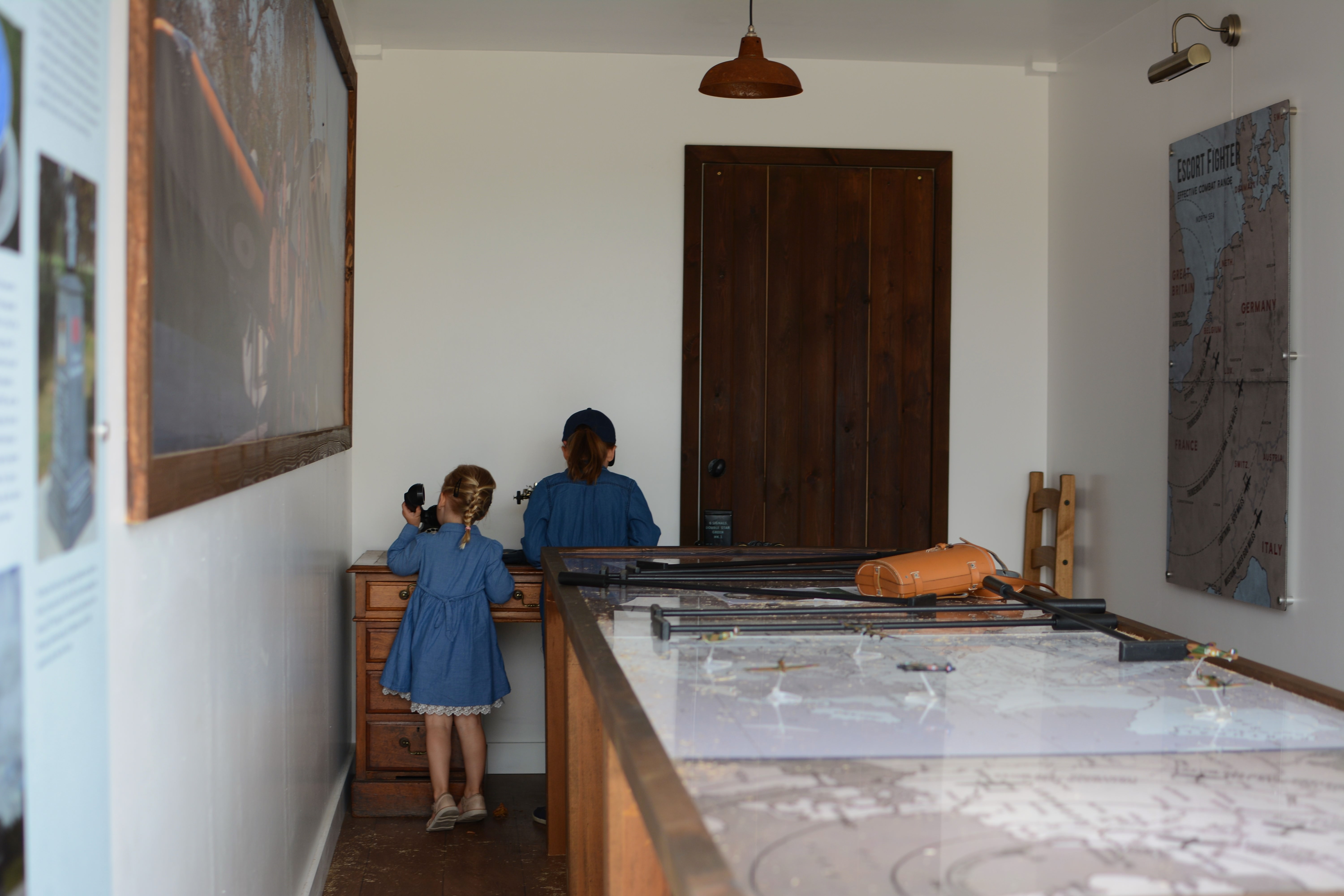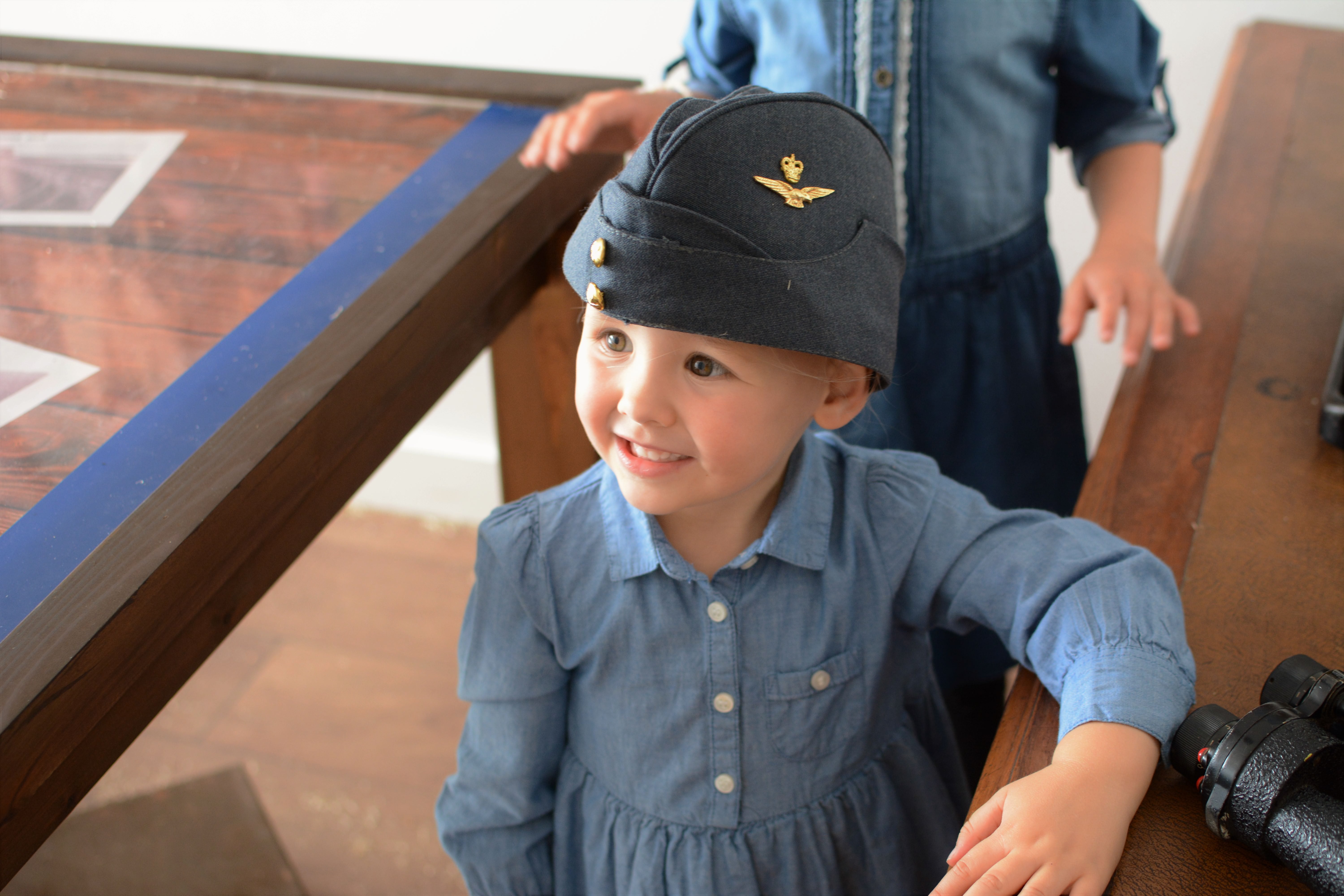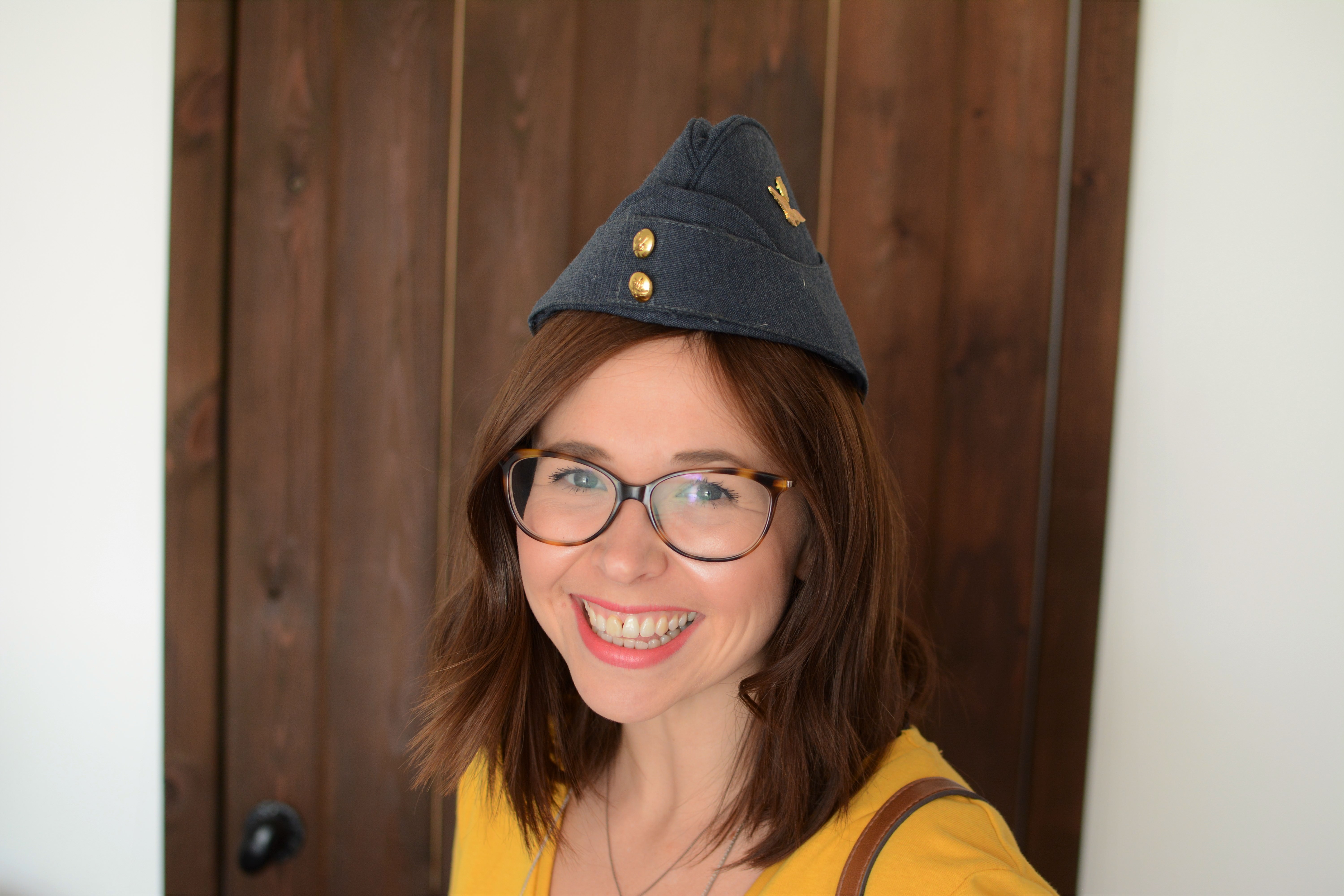 She looks way cuter than I ever will!
Then the pièce de résistance, the spitfire. This is here until 27th July and then back again for a week I think at the end of August but Roma was so incredibly happy. She was totally in awe of it and Eva of course talked about how she knew from the book 'Boy Tales of Childhood' (and the information in the containers) that Roald Dahl was a tall man and had to stoop to get into the very small pilot seat!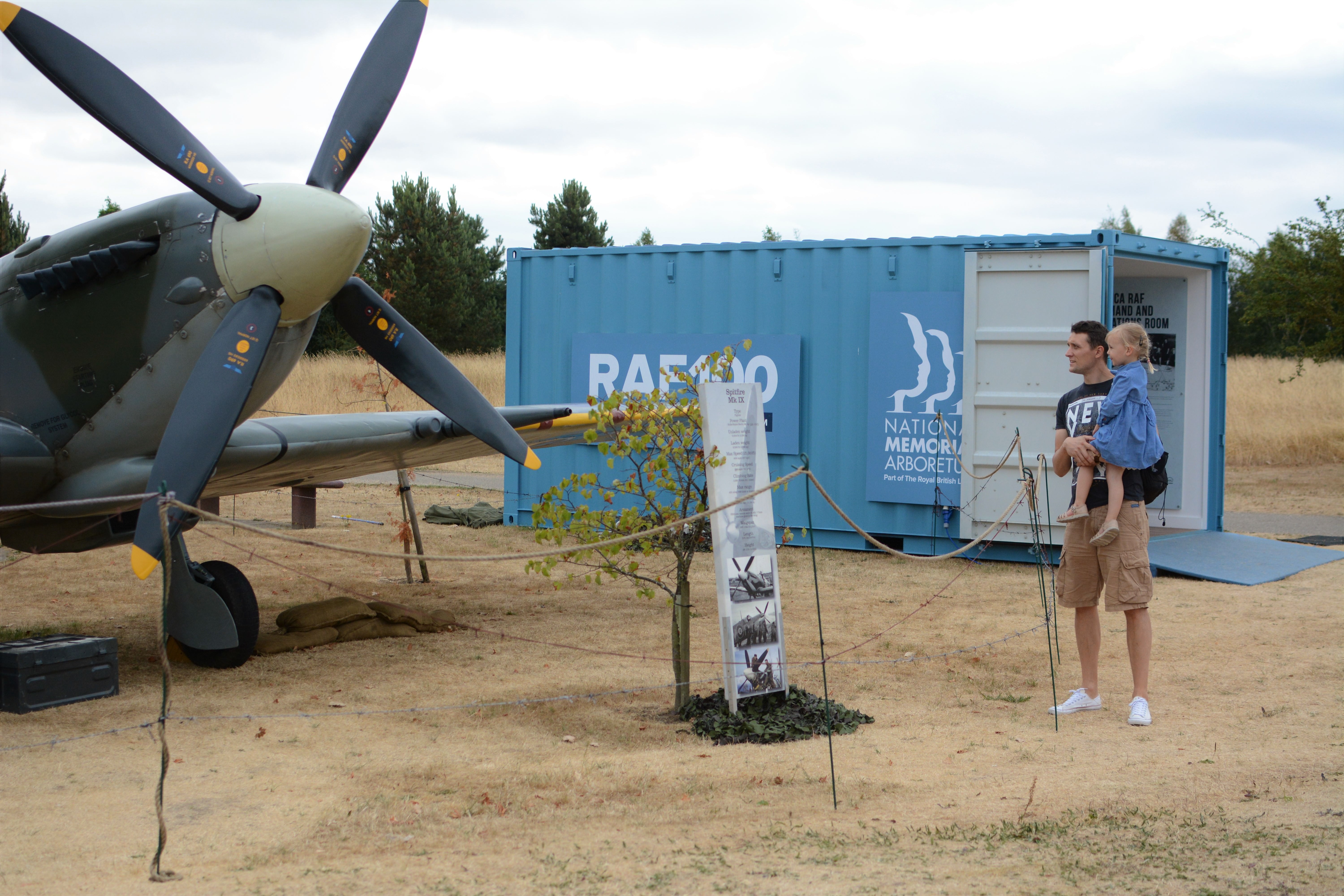 We seem to be accidentally matching colours too, if only we had a pop of red between us, I am not sure my red lipstick counts!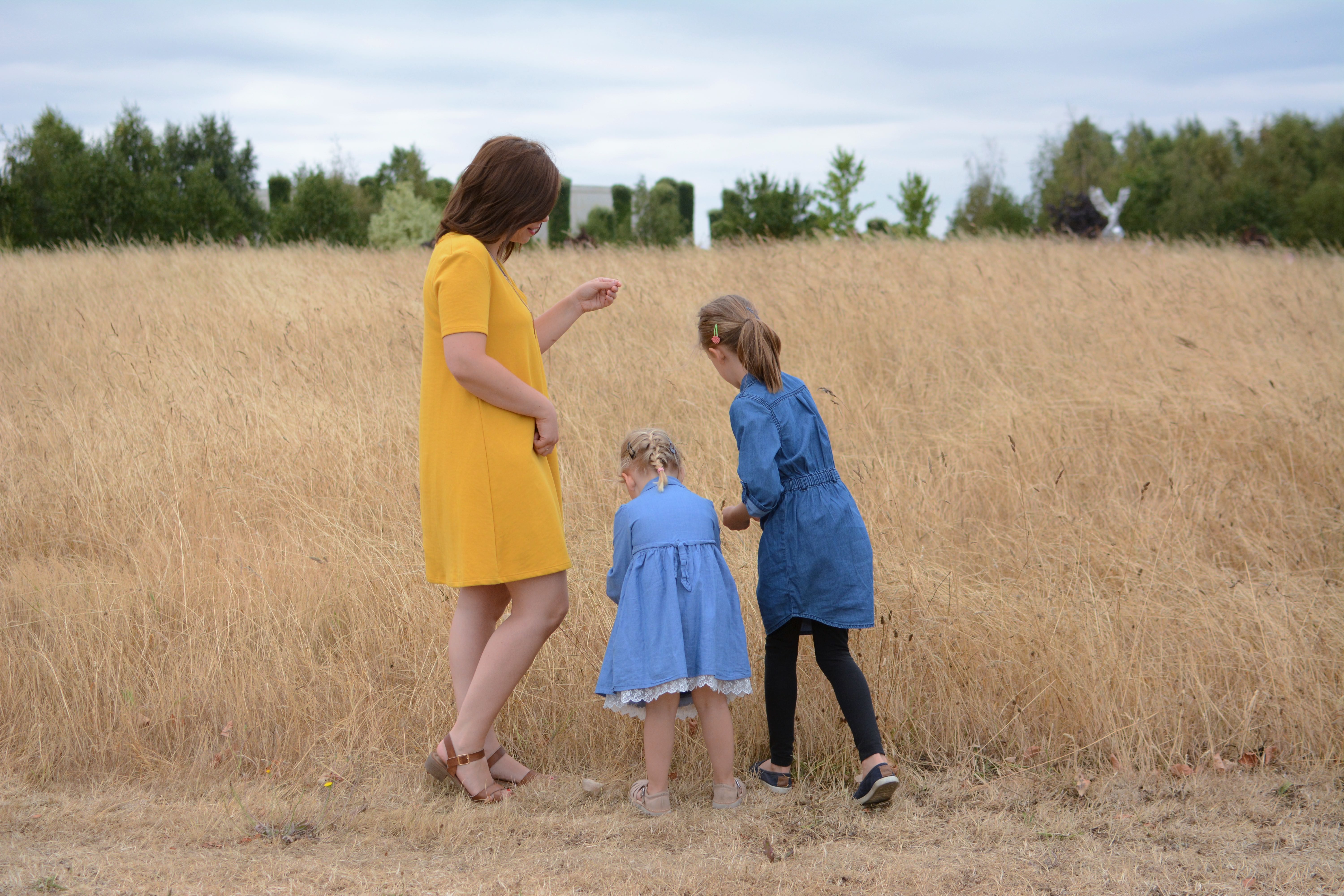 On the way back out after one of the aforementioned amazing coffees in the coffee shop where we sat and leisurely played Uno together, we looked around some of the indoor exhibition too, Trench Brothers. The girls listened to every head piece that they could. Eva is always fascinated by facts and stood reading every word and taking it all in.
That is the beauty of the Arboretum, no matter how many times you come or how much you read and think you have taken in, there is always more you can absorb, learn and discover. Especially as a child, that is why we will probably visit as much in the coming year as we have in our first. In fact I have added the 'illuminations' into my advent activity diary already, not that I am wishing our gorgeous summer away obviously! But it's nice to have something to look forward to!