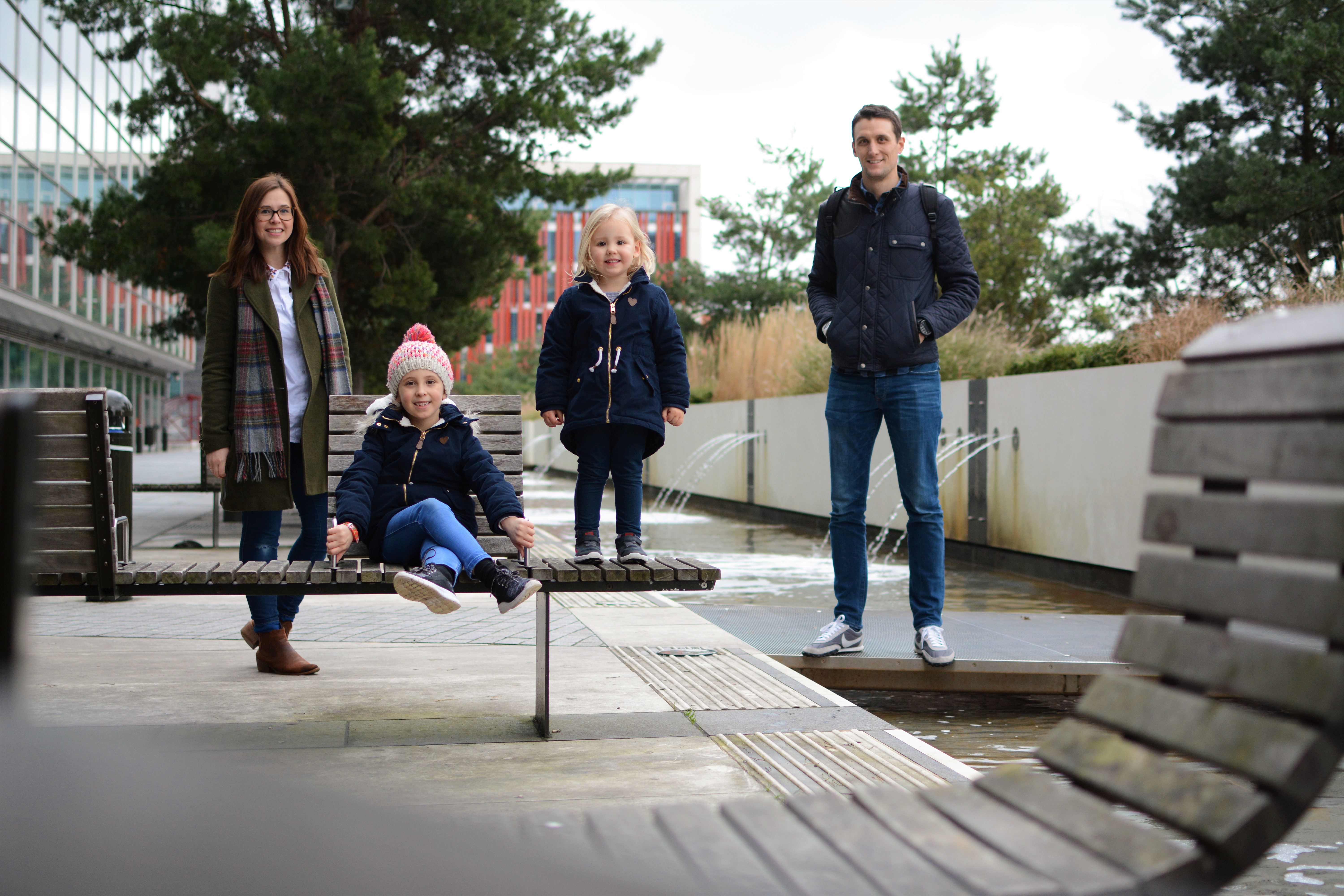 I feel like in December, the end of the year I should have so many words of wisdom about my family. A whole list of all the things that the year has brought us, an emotional and reflective post from deep within and how December has been magical and amazing. The latter is mostly true but I have to be honest as I sit here on the evening of Eva's 7th Birthday all I can think is I am glad that is is over! Not in a way that we didn't enjoy the month, far from it, just that with every moment being spent making the most of the time and planning for Christmas and her birthday a part of me is really really looking forward to the first few days of January to relax and take life in our stride again. To have the excuse to do absolutely nothing and adore every moment of that.
December has been really good to us, apart from a little illness we have filled our days with busy festive loveliness and mostly have done this together. I have enjoyed one on one time with each of the children and even with Eddy, it has been a really good mix of a month for my four which has included lots of festivities and even a promotion for Eddy. It has been positive. I guess I just feel like I have no words than just to be content. Like the introvert in me is now happy to sit in cohabitation with these three people you see here and not feel like we have to talk for a while, to be so comfortable in each others presence that you know you can totally and utterly be yourself and that that will not only be accepted, but loved in all it's imperfect glory.
This whole year has been good really, it has had it's ups and downs like any one does but as we say goodbye to 2017 I am not sad, or happy really and just content in moving on. I would usually say how I cannot believe another year has gone by but looking back we have fit so much in and got so much out of this year that actually it seems like we have been in it forever. And that's a really good thing. Each day, each week and maybe even some months do seem to fly by, as do the years as you look back (I simply cannot comprehend how I have been a mother today for 7 whole years) but as a whole it has been just as it should be and I will be welcoming in 2018 with open arms….possibly not at midnight because I will possibly, most probably, be that very sad person whom is asleep before the strike of midnight! I am going to welcome it in though with the thought that no matter what happens in this year, last year or the next year to come that what matters more than anything else in the world is that we are here, we are thankful, and we have people around us right now that care. 2018 is going to be the year I make time for people.
Onto this months pictures and these were taken today. It was, as I have mentioned, Eva's birthday and as much as I would like to be organised and have some Christmassy pictures here I do love that every year we take them on her birthday wherever that may be. Today we went to ThinkTank science museum in Birmingham at Eva's request and so I literally took the chance when we went to explore the outside science garden to take a few snaps. In true form I didn't have my tripod, or the remote and for once I did not care, it wasn't about the shot and it wasn't about having the perfect angle but just about the fact we were all there in the frame. As it turns out I actually really love them, we do look like we are in some kind of weird band album cover shoot (I am thinking Take That circa 2005) then there is almost always someone doing something ridiculous – or distracted, or me cutting off Eddy's head – but they sum up each of us perfectly, as individuals, as a whole, and I guess to a point our year together too. You can't keep everyone happy and attentive all of the time can you!?
So here we are, sometimes happy, sometimes distracted, sometimes fighting, always together.
x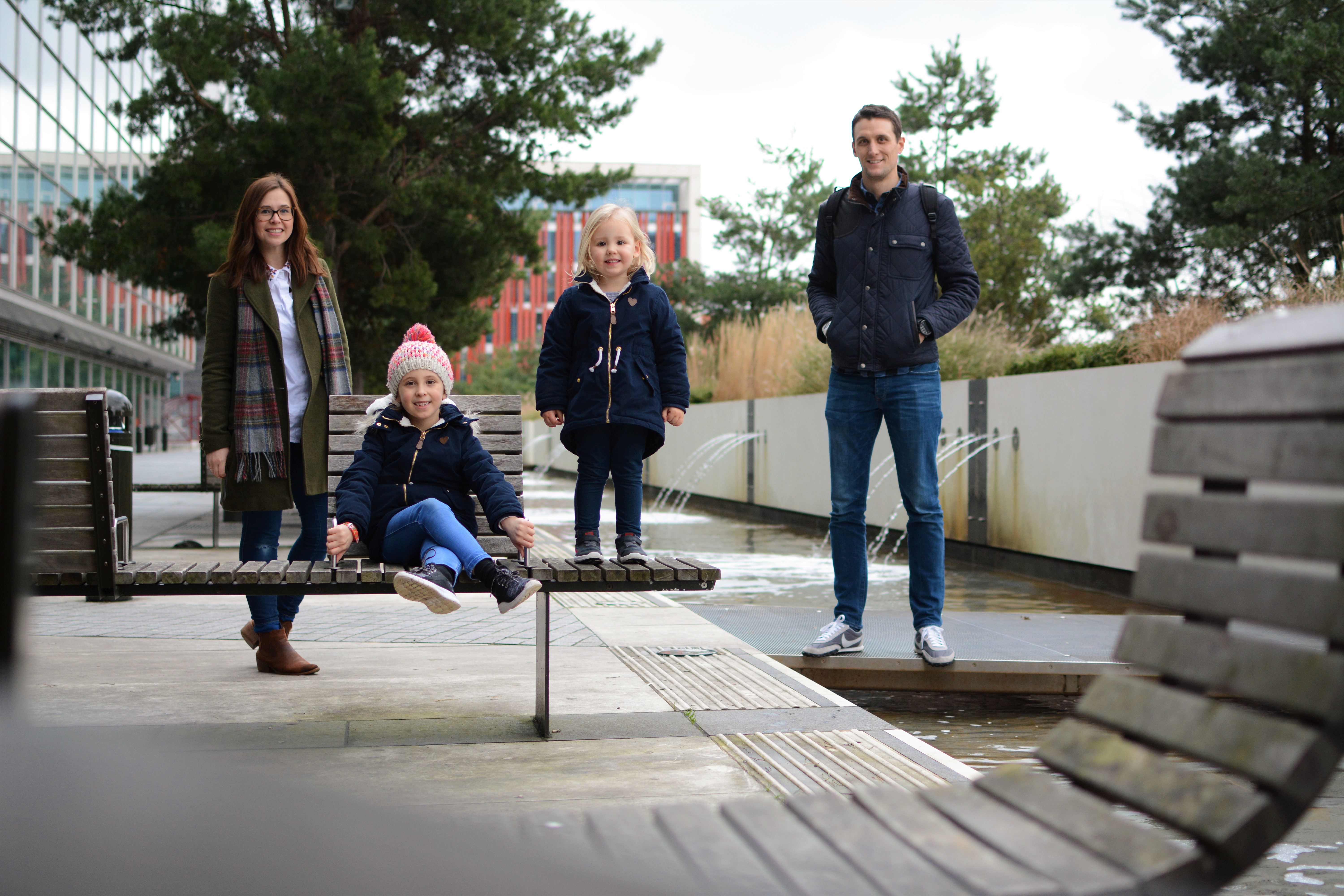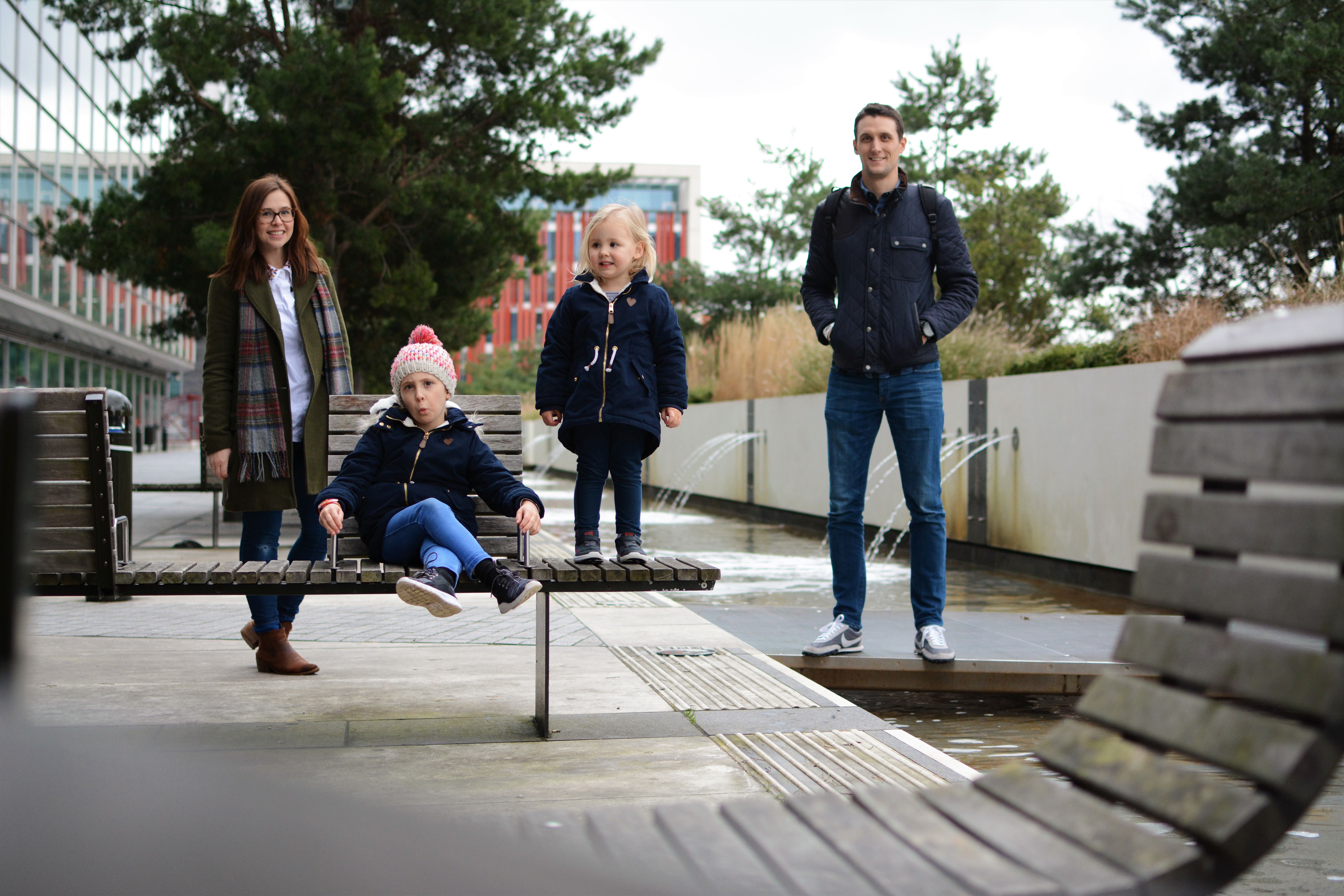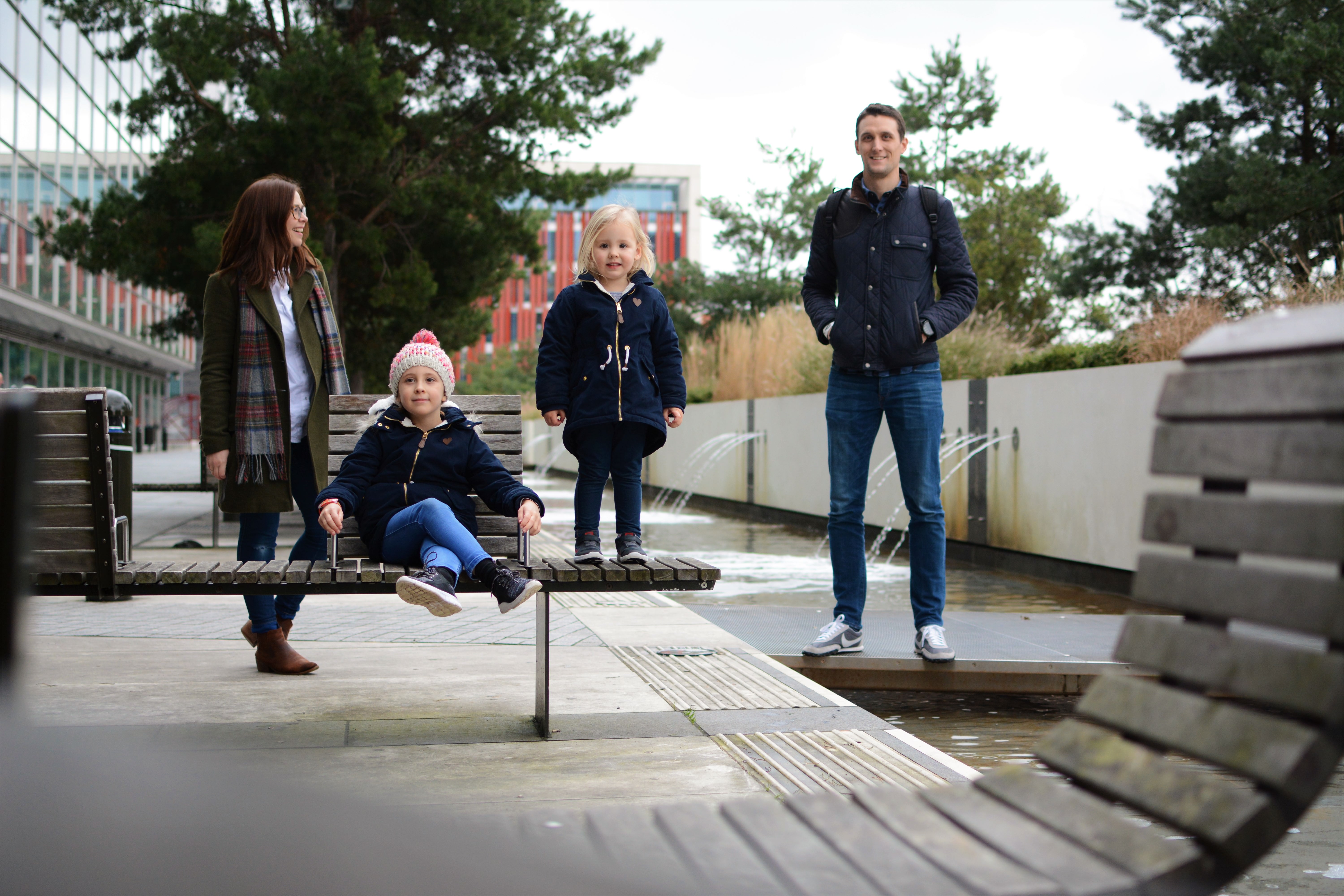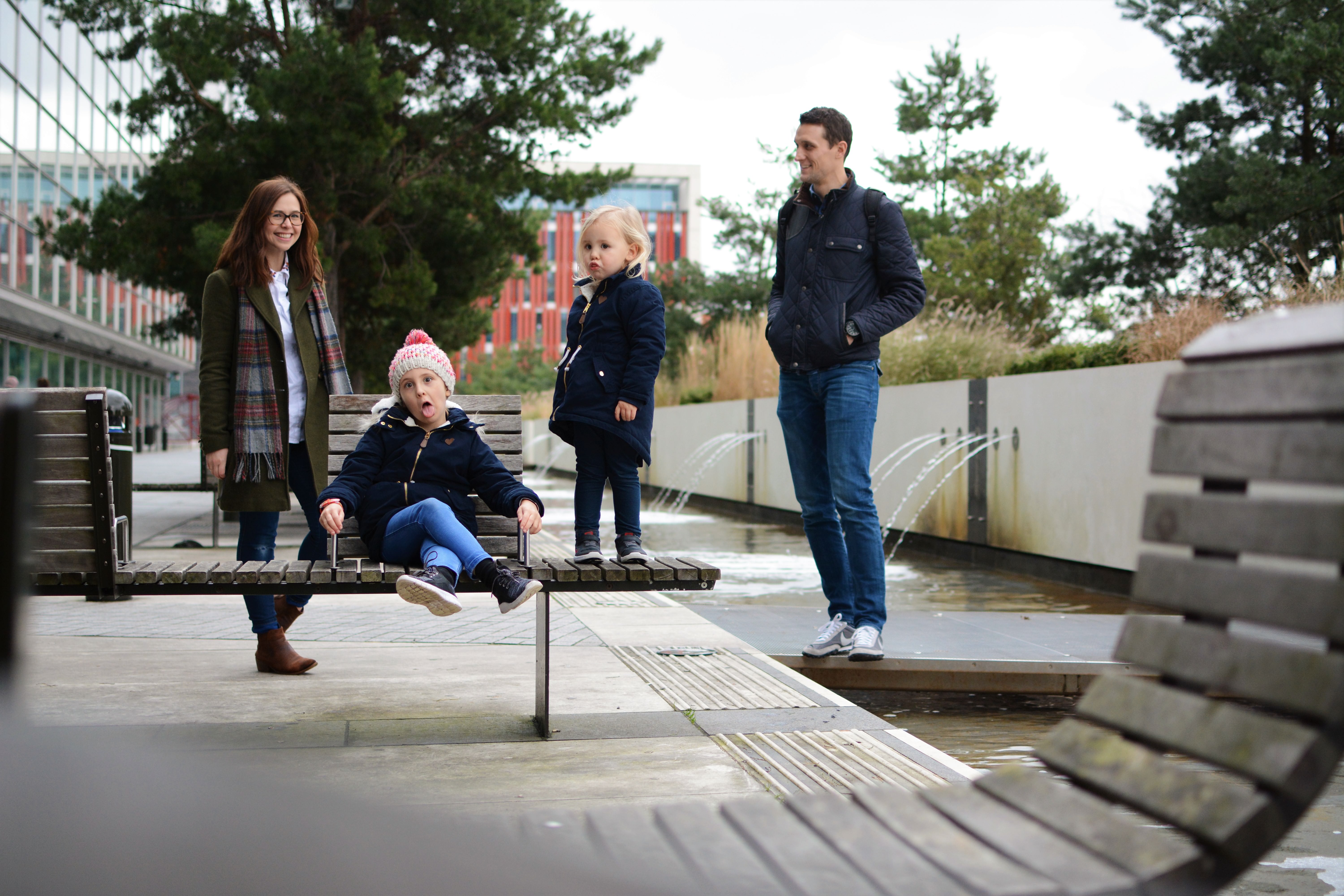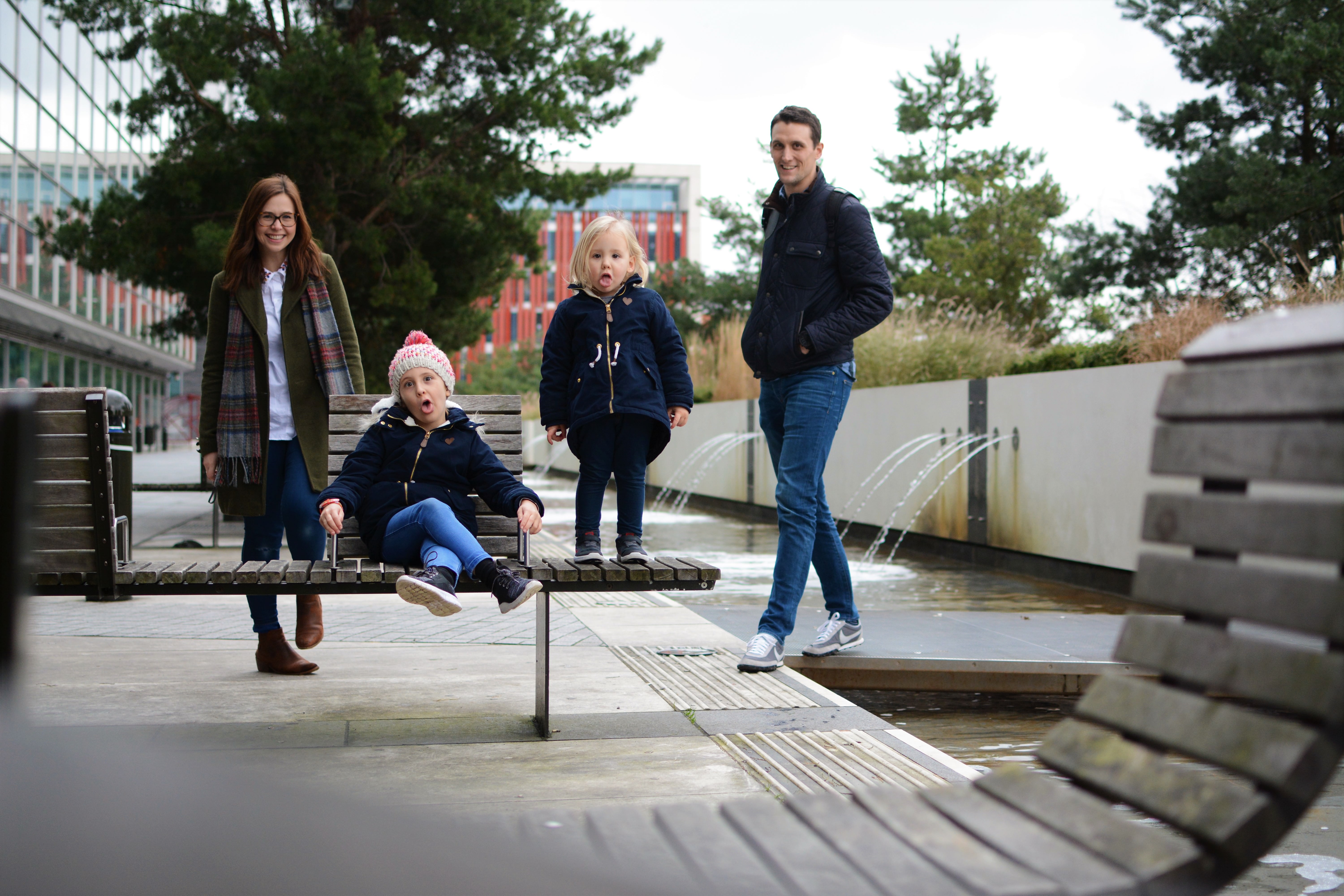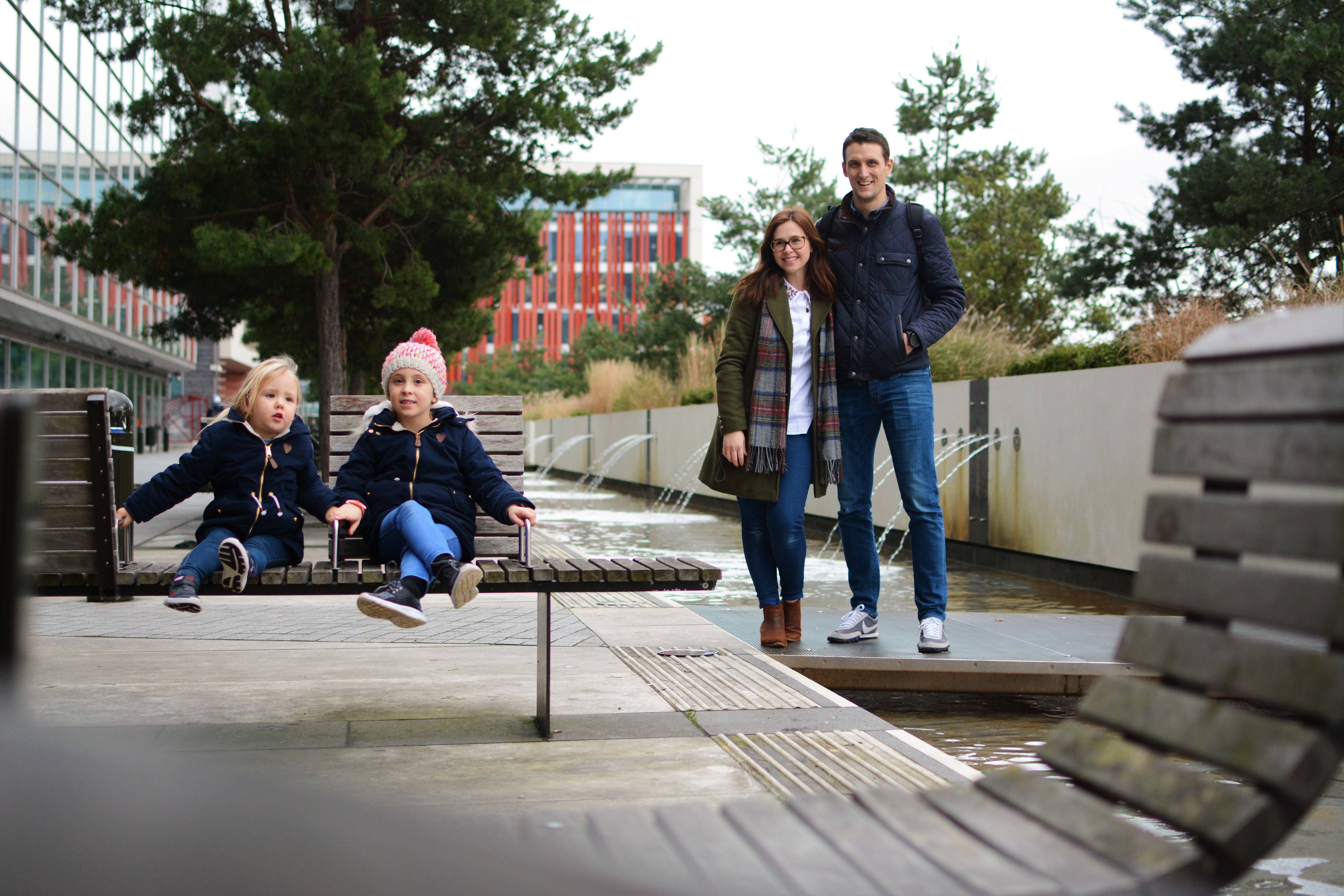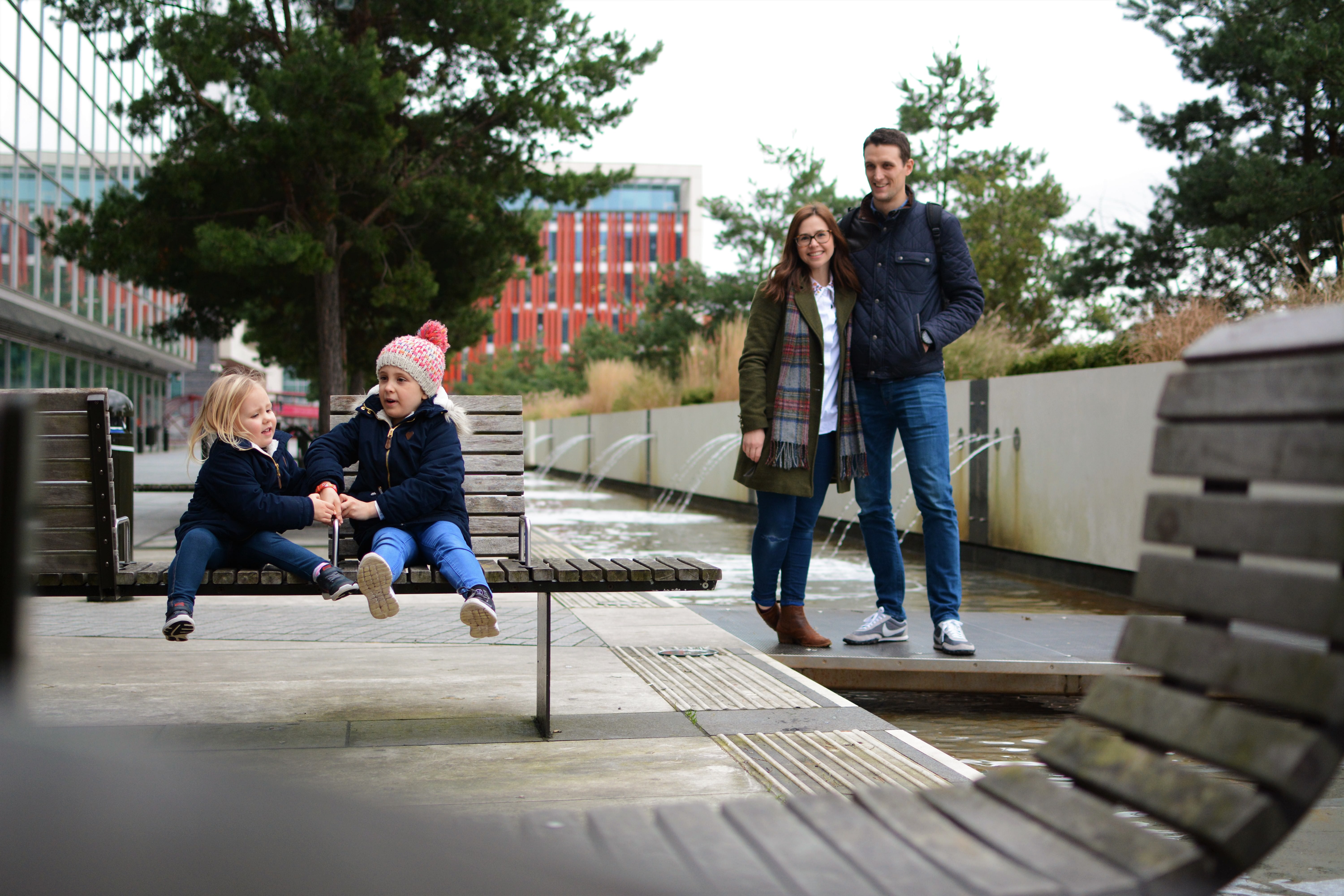 This one makes me howl as little did we know, smiling lovingly at them in the background, that they were in actual fact fighting over who got to hold the handle on the bench. If that is not the true meaning of a family with siblings captured in picture form I do not know what is!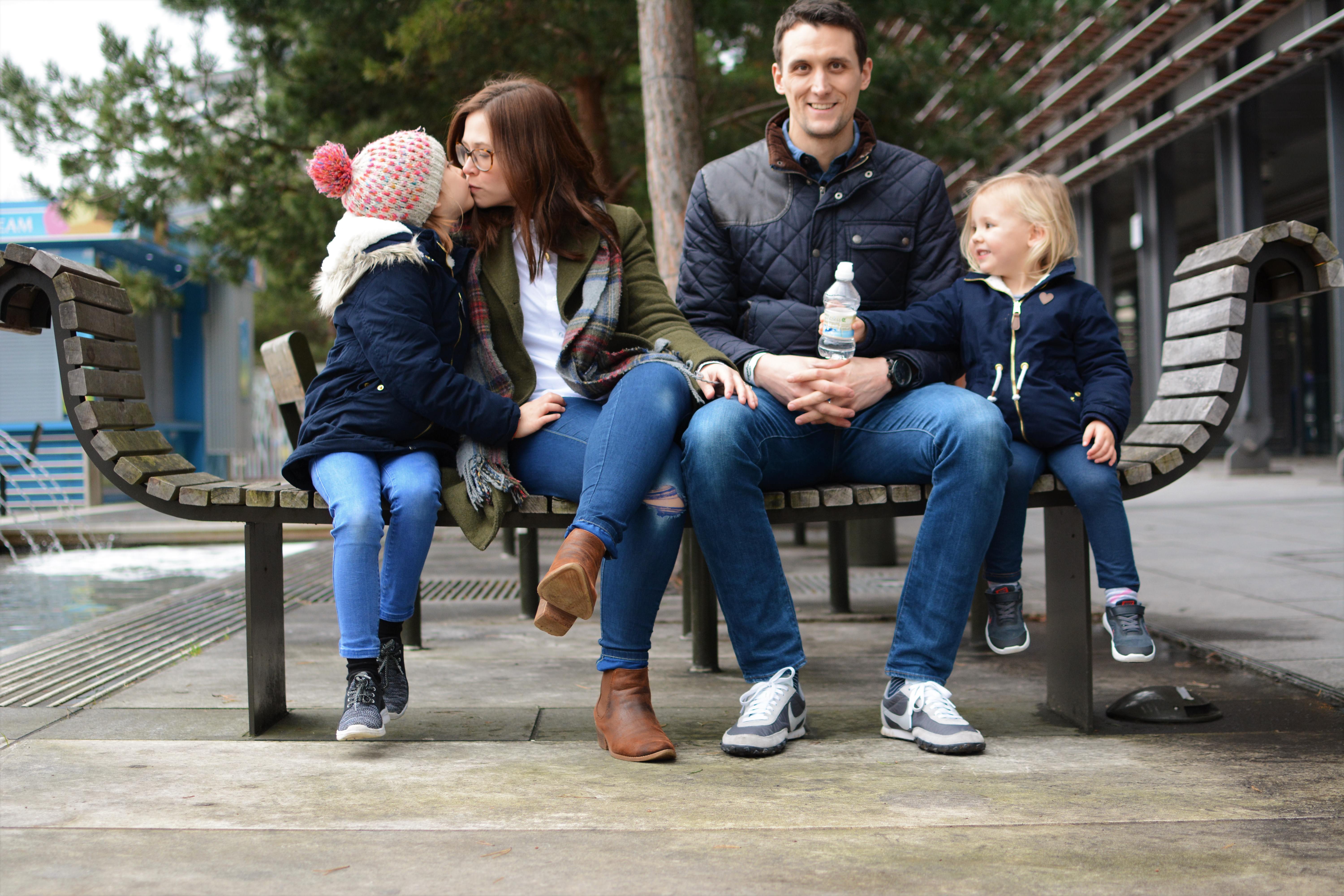 Eddy didn't get the memo to sit up straight – or else more of his head would have been cut off!!
And of course it wouldn't be the end of the year without a little round up of every month I have been able to take and post a family photo. I forgot with the siblings one this month and I kicked myself as I looked through all the lovely pictures so I was determined not to forget here. I say it all the time but it is still one of the things I love that blogging has encouraged me to do and for all its faults and fall outs I love that we have a whole year of what our family looked like right there in that moment, even when the moment I remember is that no-one wanted to take the shot in the first place! Anyone else deal with reluctant families **husbands** with their Me and Mine too? Tell me I am not the only one!?